What brought me to Northeast Minneapolis's Gorkha Palace was the momo: Tibetan steamed dumplings served with a spicy tomato chutney.  And certainly the momo, plump and delectably chewy, could be the reason that a cluster of eager diners spilled out the door on the Saturday night I visited.  But the crowds could also be massing for menu full of other reasons: delights like freshly baked rosemary garlic naan or aaloo achaar (Nepali potato salad).
Since I was dining with my extremely health conscious vegetarian in-laws, I appreciated that Gorkha Palace caters to those with particular dietary needs: nearly half of the menu is vegetarian and includes many clearly marked vegan options.  Items containing gluten and other potential allergens are also carefully noted.  The kitchen utilizes local ingredients including organic dairy products, hormone and antibiotic-free meats, and spices freshly ground in-house, and the environmental focus extends to a compost and recycling program and waste-reducing cloth towels in the restrooms.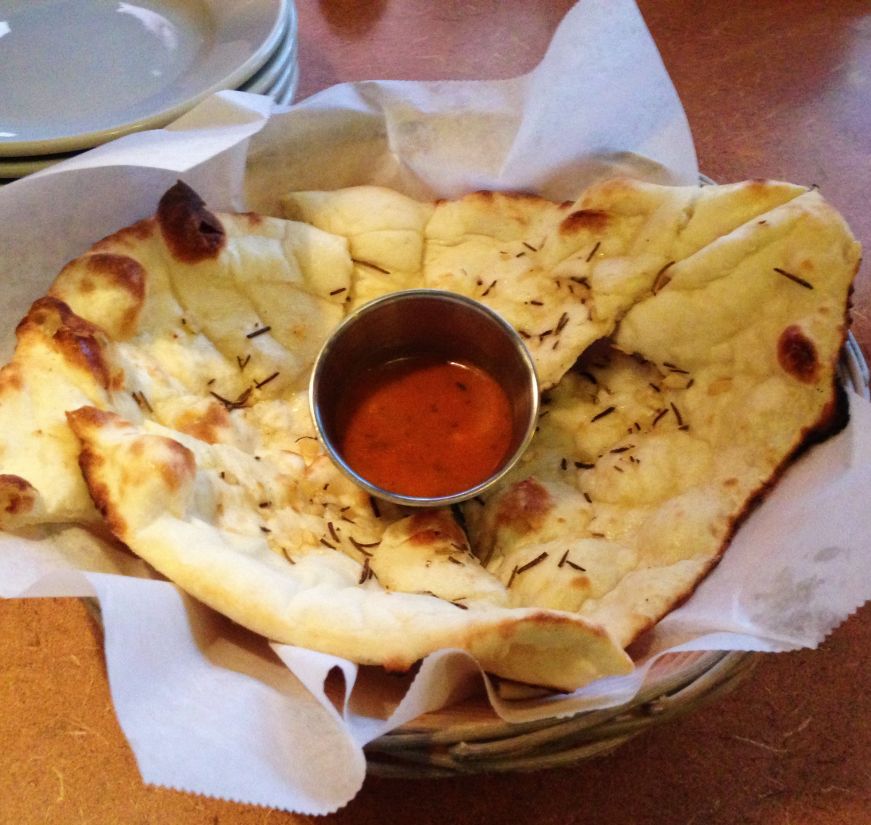 Plain and garlic naan are always on the menu, but order the rosemary garlic naan if it's available as a nightly special.  Served hot from the tandoor, each bite is a blissful pillow for the tongue, the rosemary accent melding into the accompanying tomato chutney dipping sauce.  The pappadums are another delightful pre-dinner nibble, with a hardy legume taste and satisfying crunch.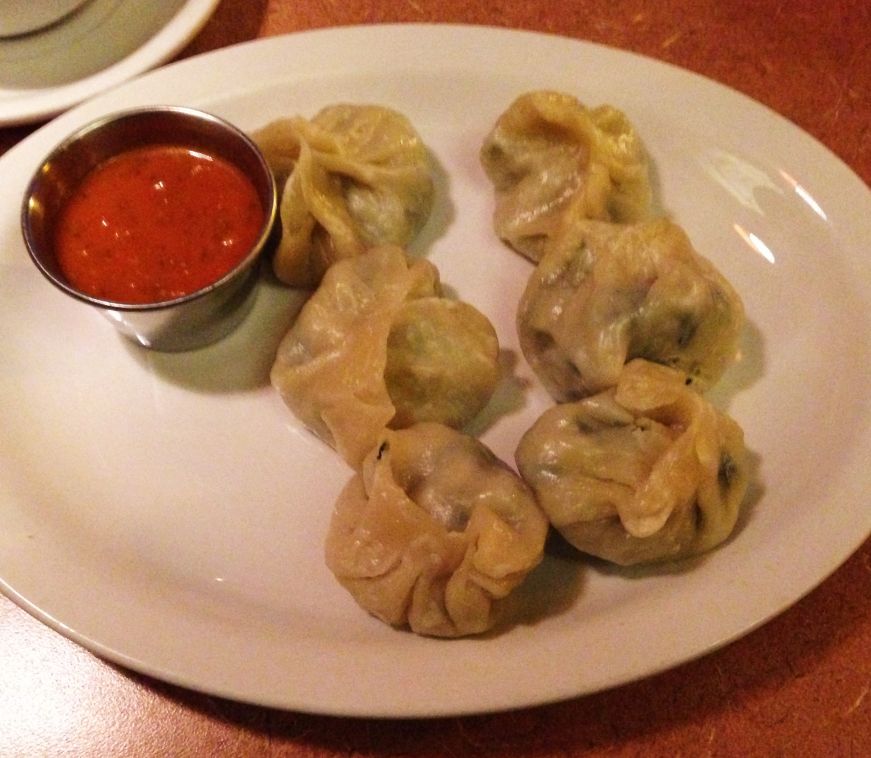 As mentioned above, the restaurant's signature item is the momo.  These Tibetan steamed dumplings are filled with vegetables, turkey, or bison and served with a spicy tomato chutney.  They can be ordered as a 12-piece or 6-piece order, as well as a combination plate including each of the varieties.  The veggie momo taste predominantly of spinach and are very mild--what makes the endeavor worthwhile is the slow-burning pop of the tomato chutney.  The turkey and bison momo are stuffed to the brim with ground meat, and while both are good the more neutral turkey is a better backdrop for the tomato chutney.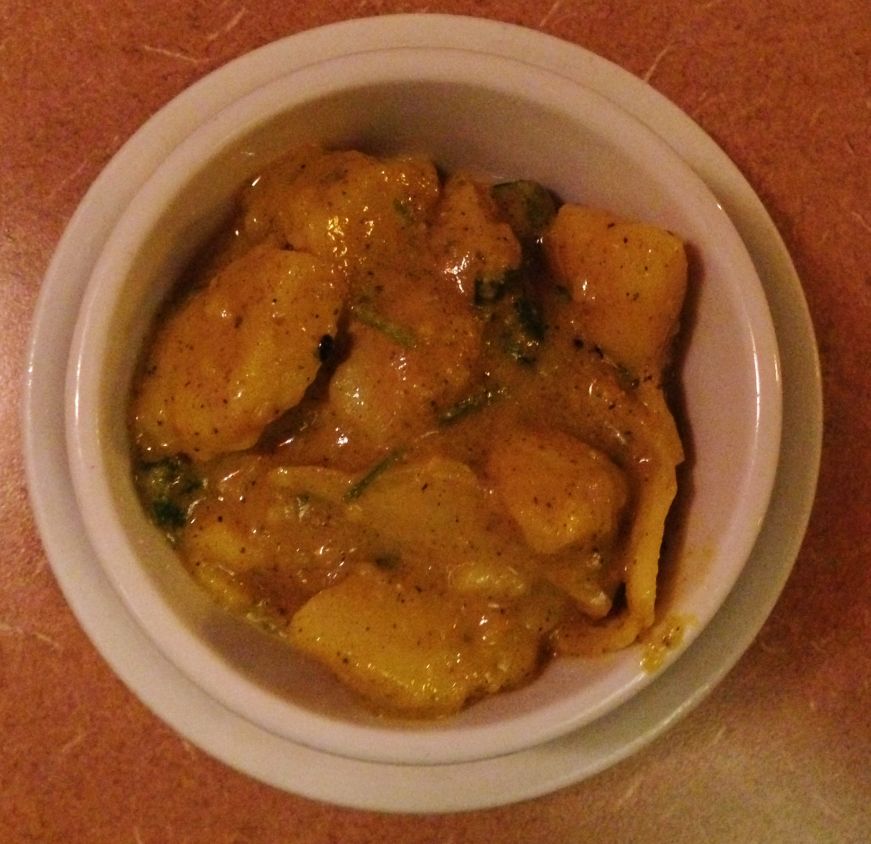 The aaloo achaar--a Nepali potato salad served cold--drew mixed reviews.  Mike found the chilly temperature and the texture of the al dente potatoes off-putting, while I appreciated the firm bite of the potatoes and thought the salad's cool temperature was a good foil for the mild heat of the jalapeno and astringency of the mustard sauce.  A hint of sesame and bits of chopped cucumber added another layer of flavor and texture to the salad.
With its chic atmosphere and attentive service, Gorkha Palace would have a lovely date night feel but for the acoustics-the din bounces off the hard floor and ceilings, compounded by the closely placed tables.  A few sound-absorbing panels would go a long way.  However, the noise is worth tolerating for the fresh naan, the vegetarian-friendly menu, and of course, the momo.
Gorkha Palace
http://www.gorkhapalace.com
23 4th Street NE
Minneapolis, MN 55413
612-886-3451