Although downtown Minneapolis has dozens of dining options, nearly all of them fall into a few precisely defined categories: fast-food chains, angling for the harried masses who want something familiar; prestigious restaurants designed to appeal to expense account holders with clients to impress; and sleek counter service joints proclaiming the freshness/healthiness/authenticity/non-GMO status of their food to the Millennial crowd.  Many of these restaurants are good, some are great, but there's a certain interchangeability that can make one blend into the next, like the monotony of one workday after another after another.
Amidst this repetitive landscape is La Belle Crepe, wedged into a narrow storefront between a Walgreens and the Medical Arts Building entrance.  This tiny gem fills a unique niche in the downtown dining scene, its short menu of sweet and savory crepes, pho, and banh mi served by a chef/owner with a charming French accent.  The restaurant is open for breakfast and lunch October through May, and dinner hours are added from June through September.  Indoor seating is virtually non-existent in the cramped interior, but in the warmer months there's a small sidewalk seating area, complete with a gelato stand.  The menu offers a few options for vegetarians: vegetable breakfast and lunch crepes, tofu banh mi, and pho made with a vegetarian broth.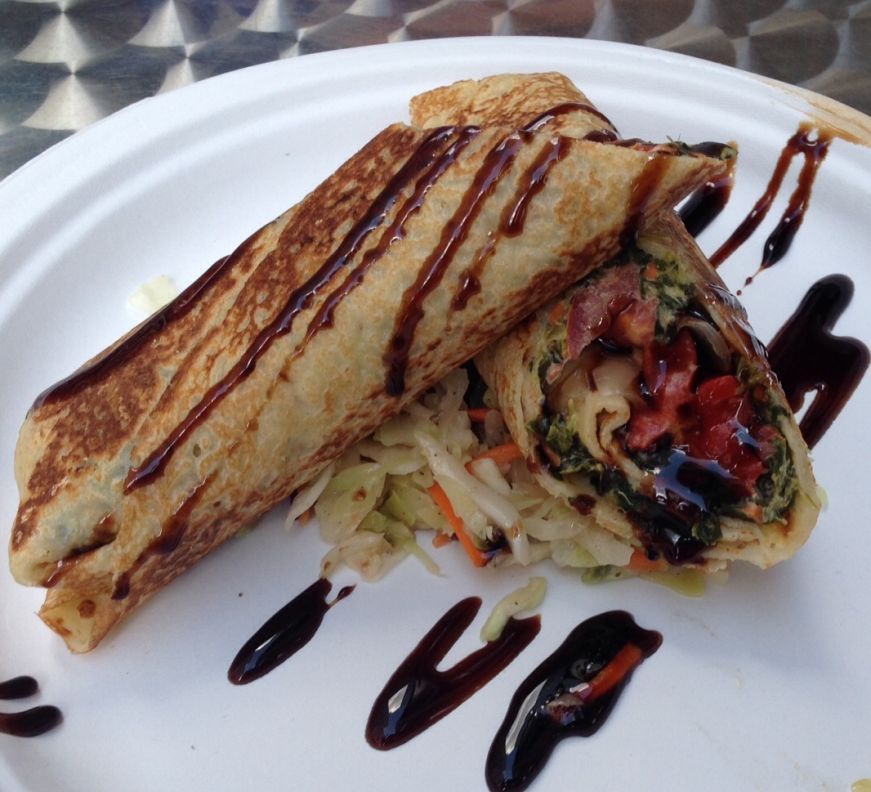 As one would expect from a restaurant that takes them as a namesake, the crepes are eggy and light, with just enough chew.  But as delicious as the crepes are, the vegetables in the lunch veggie crepes were what stood out: red pepper and onions cooked into almost dessert-like sweetness, counterbalanced by a thick creamed spinach.  Also notable was the thick balsamic glaze, so luxurious that I scooped the last bits from the plate with a spoon.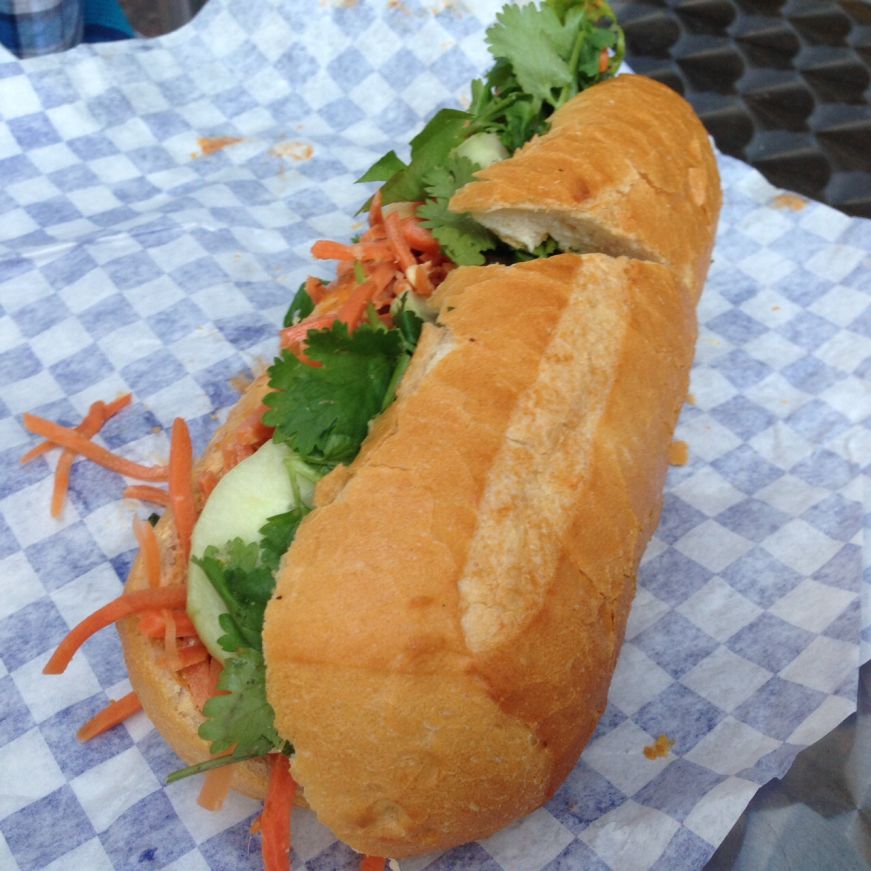 The typical American-style meatball sandwich isn't the best workday lunch: its heaviness often induces a strong desire to take an afternoon nap under one's desk.  In contrast, this meatball banh mi was refreshingly light.  The meat is more of a garnish, while the focus is the chewy baguette, spicy pickled carrots, and a smattering of cilantro.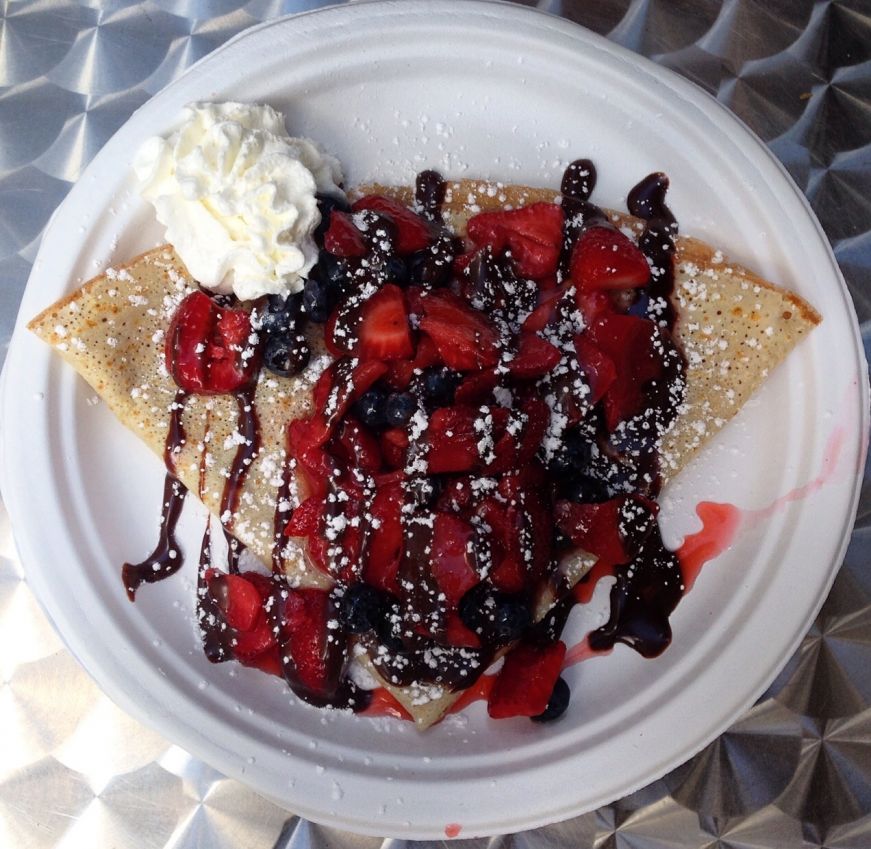 The sweet crepes are big enough to split for dessert, with straightforward topping options that highlight the pleasing texture of the crepes themselves.  The dessert special on the day we visited was berries and Nutella crepes, featuring fresh, very ripe strawberries and blueberries, a restrained drizzle of warmed Nutella, and a petite dollop of whipped cream.
My only quibble is that La Belle Crepe serves their food on paper plates with flimsy plastic silverware--crepes this good are worthy of a real fork.
La Belle Crepe
http://www.labellecrepe.com/
Medical Arts Building
825 Nicollet Mall, #100
Minneapolis, MN 55402
612-333-1100