The Good Earth is one of the few restaurants that can satisfy both my father, who views a meal without meat as incomplete, and my extremely health-conscious vegetarian mother-in-law.  The restaurant's convenient suburban locations (one in the Edina Galleria and one near Rosedale Center), extensive seasonal menu, and use of sustainable, local ingredients have earned it a spot on my short list of go-to list of restaurants.  A recent visit to the Roseville location featured many of the culinary details I've enjoyed on previous visits, but a several oversights prevented the meal from being as enjoyable as I had hoped.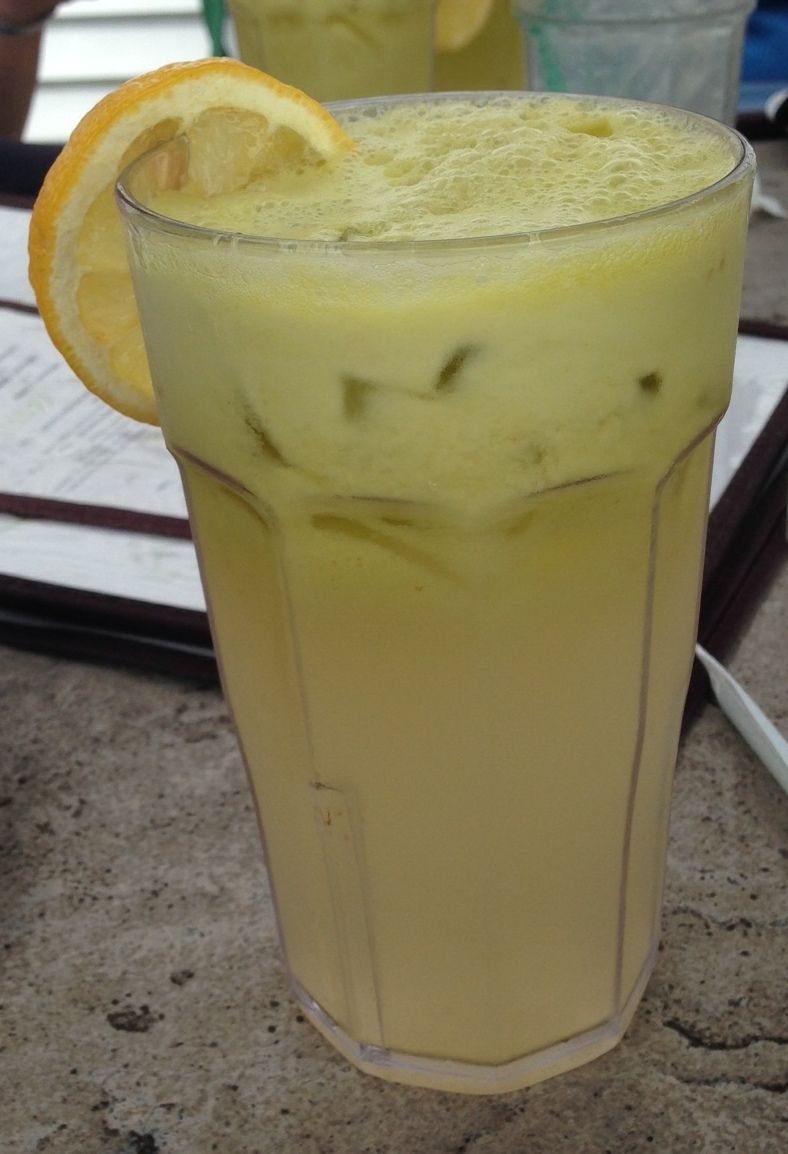 Since we visited at noon on a Sunday, we had the choice of 50-plus items listed on the breakfast, lunch/dinner, and monthly specials menus.  The decision making was sweetened with a fresh-squeezed lemonade, frothy and subtly sweetened with apple juice.  The signature bread basket was as usual one of the highlights of the meal, brimming with wholesome seed-filled rolls and hearty crackers and served with hummus.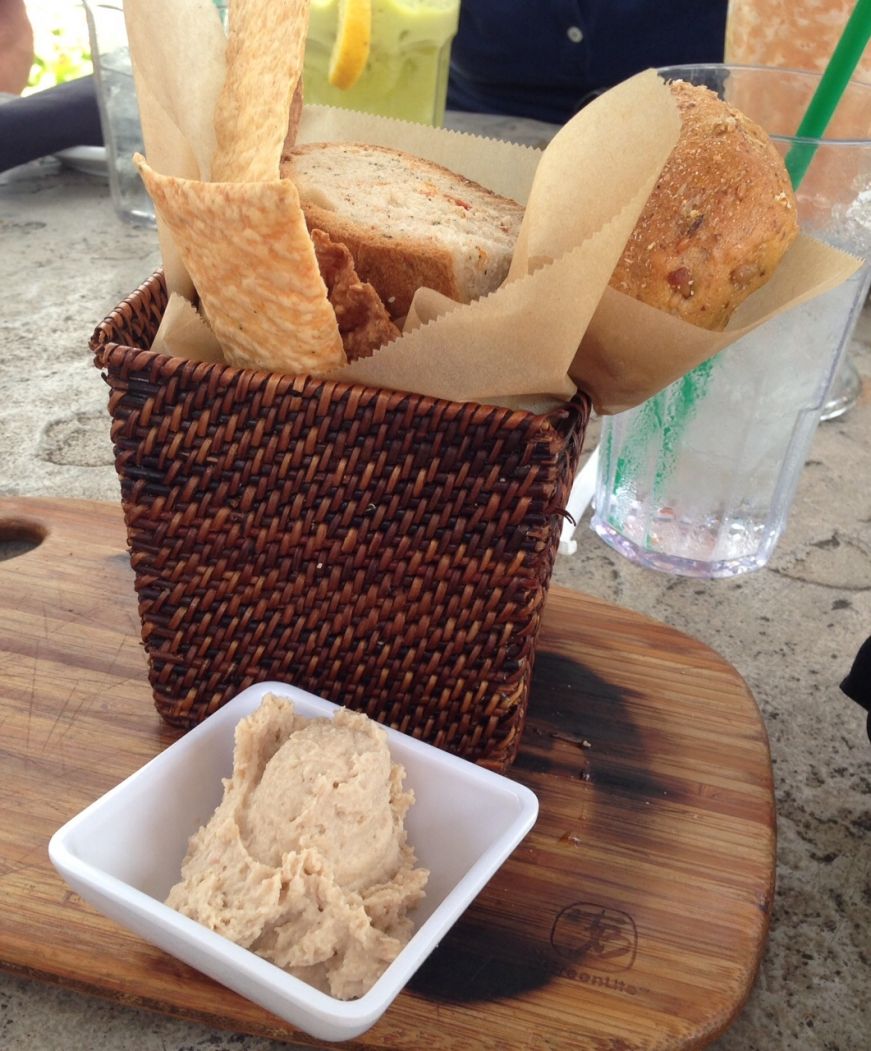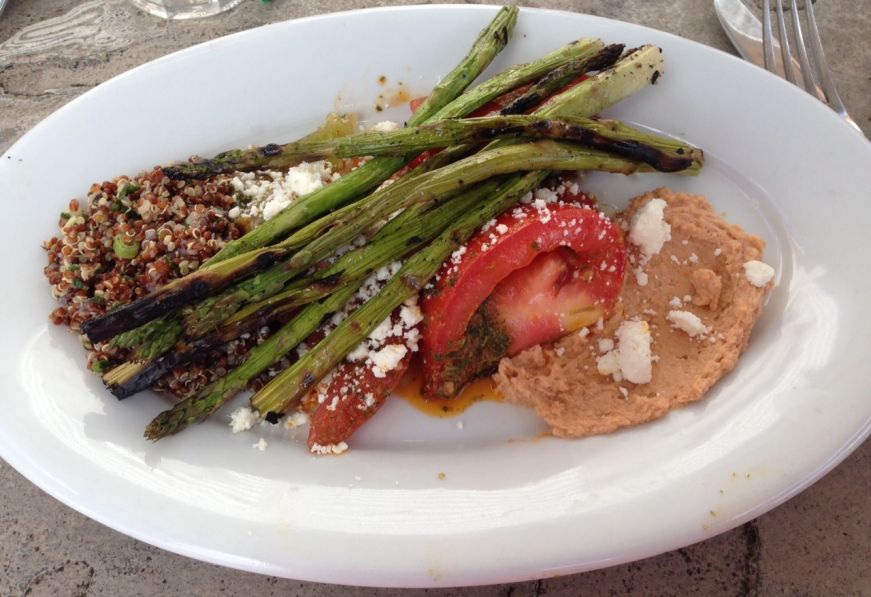 My grilled asparagus salad, ordered from the monthly specials menu, was a carefully composed jigsaw of ingredients.  Each element--quinoa, tomatoes marinated in pesto, grilled asparagus spears, sun-dried tomato hummus, crumbled feta--came together with one or more of the others to create a harmonious bite.  But when tasted on their own, some of the ingredients fell flat: the asparagus was slightly burnt and the quinoa seemed to be unseasoned.  In contrast, the marinated tomatoes and the hummus were delicious in and of themselves, and the salad would have benefited from more tomatoes in particular.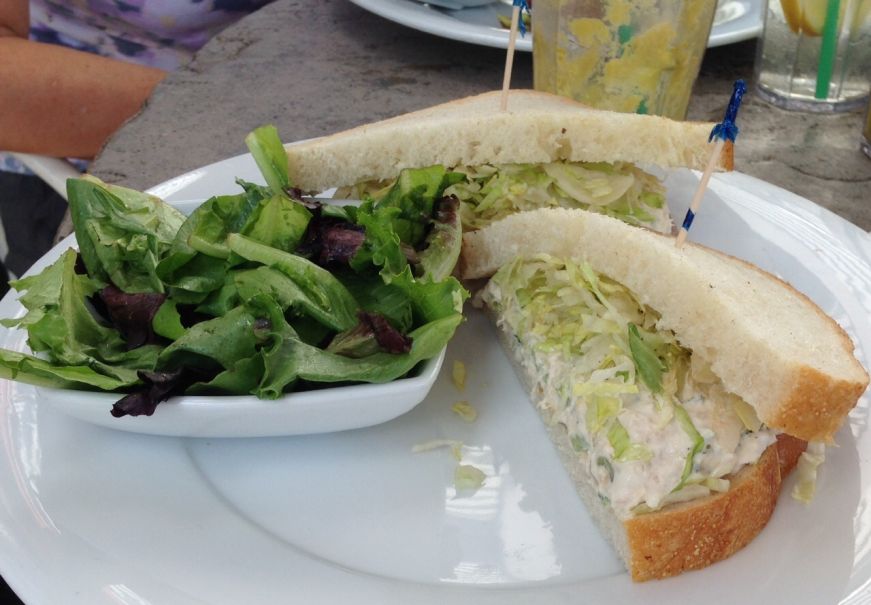 Other dishes featured similar high and low notes: a stellar almond tuna salad was almost cancelled out by curiously tang-less sourdough; a pickled cucumber and melon salad that would have made a snappy garnish was overwhelming when served as bento box side dish.  Although friendly, the service was excruciatingly slow despite a half-empty dining room.
I've had too many excellent meals at the Good Earth to write it off (on past visits, the vegetarian enchiladas and roasted corn chowder were particularly memorable) but I had expected more from a longtime favorite.
The Good Earth
http://www.goodearthmn.com/
1901 Highway 36 W
Roseville, MN 55113 (651) 636-0956
*Additional location in Edina at 3460 Galleria