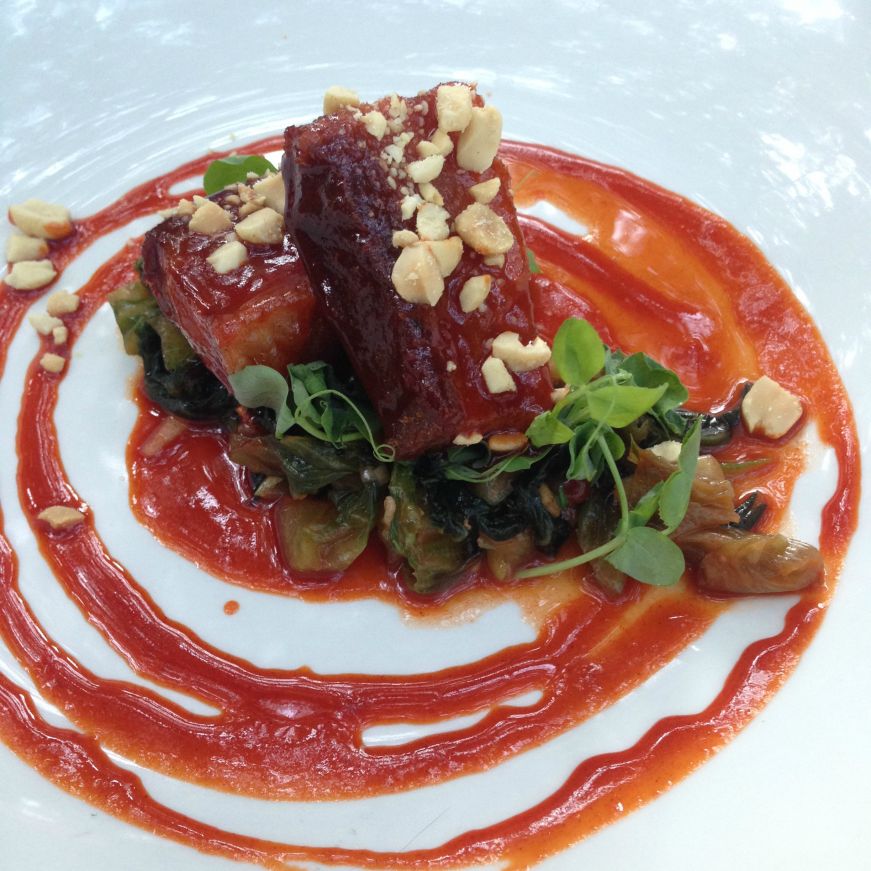 As longtime blog readers know, I'm in a mixed marriage: I eat a primarily vegetarian diet, while my husband Mike can't imagine a pizza without pepperoni.  Since our dinners at home skew vegetarian, we try to find restaurants that will satisfy us both when we go out.  This is trickier than it sounds.  Many vegetarian-friendly restaurants skimp on the heartier meat options that Mike craves, while most restaurants with a meatier focus only offer a token vegetarian entree or two. 
Luckily, Minneapolis and St. Paul have plenty of eateries that cater to vegetarians and meat lovers alike.  Whether you're looking for pizza, farm-to-table cuisine, or a special occasion splurge, here are my top picks in the Twin Cities.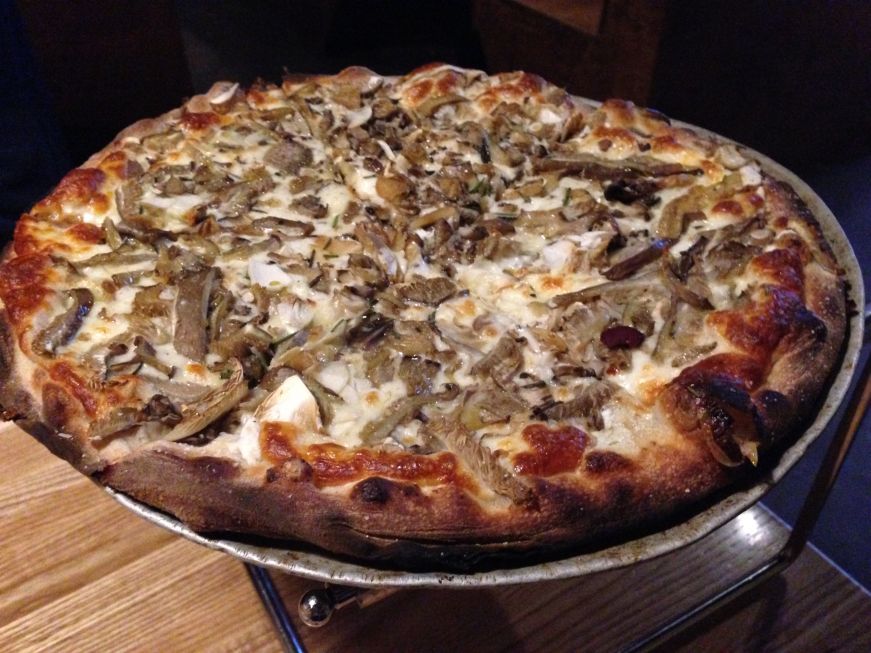 For pizza: Black Sheep Pizza
Vegetarians, don't just settle for cheese.  At Black Sheep Pizza, there's a fabulous specialty pizza topped with oyster mushrooms, smoked mozzarella, rosemary, and garlic.  For meat lovers, toppings range from well-crafted standards like fennel sausage and hot salami to more unique options like Persian beef.  Whatever the toppings, the coal-fired, crackling-thin crusts make for a delectable base.
Runner up: Big River Pizza devotes half of their menu to meat-free specialty pies, including the vegetable-heavy "Dr. Zeus" and the cleverly-named "10,000 Leeks", a play on Minnesota's state slogan.  The other half of the menu includes specialty meat pizzas that feature intriguing ingredients like bacon jam and prosciutto.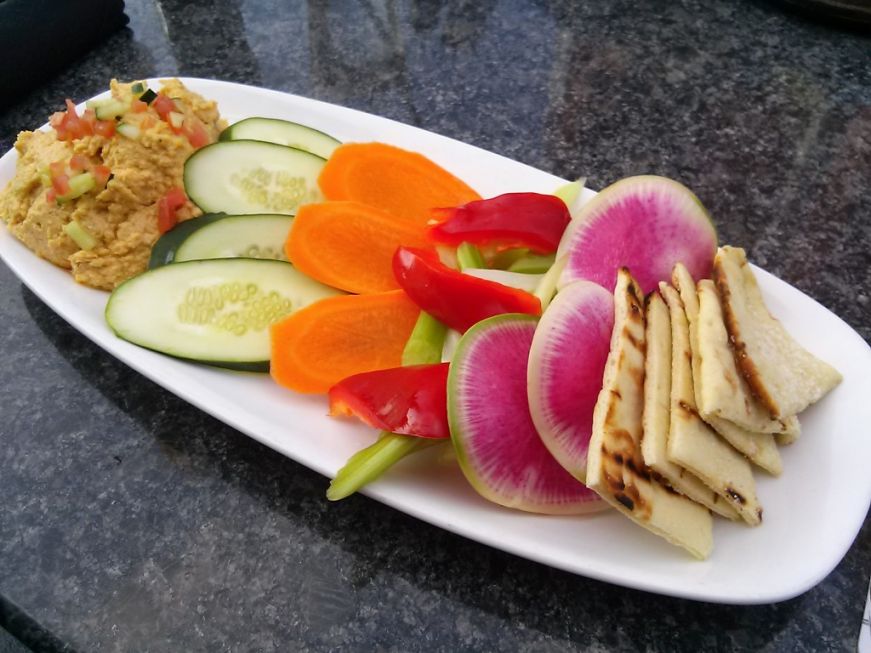 For pub food: The Liffey
Meat lovers will delight in The Liffey's contemporary take on classic Irish fare: beer-battered fish and chips, a wine-braised steak and mushroom pie, and chicken curry with a house-made curry sauce and mango chutney.  Vegetarians will appreciate the quinoa salad with roasted sweet potato and a lime-garlic vinaigrette, the Havarti-stuffed veggie burger, and a hummus plate with the nicest crudites to grace a happy hour.  In warmer weather, sit on The Liffey's rooftop deck for a stunning view of the Cathedral of St. Paul.
Runners up: The Liffey's rooftop deck gives it an edge, but its sister pubs--The Local, Kieran's Irish Pub, and Cooper--offer similar menus.
For farm-to-table: Birchwood Cafe
The ever-changing menu at Birchwood Cafe features eggs, meats, and cheeses sourced from Minnesota, Wisconsin, and Iowa; most of the fruits, vegetables, and grains are locally sourced as well.  While the specific ingredients vary with the seasons, the vegetable hand pie with a cream cheese pastry crust is always a delicious vegetarian option, as is the vegetable pizza.  For meat lovers, there's a savory waffle topped with bacon, a grass fed beef burger with house-made ketchup and mustard, and meaty pizzas. 
Runner up: The French Meadow Bakery and Cafe's extensive menu offers something for everyone, from a vegan tempeh Reuben to bison burgers.  French Meadow was the first organic certified bakery in the United States, and they continue to focus on local, organic, and natural ingredients.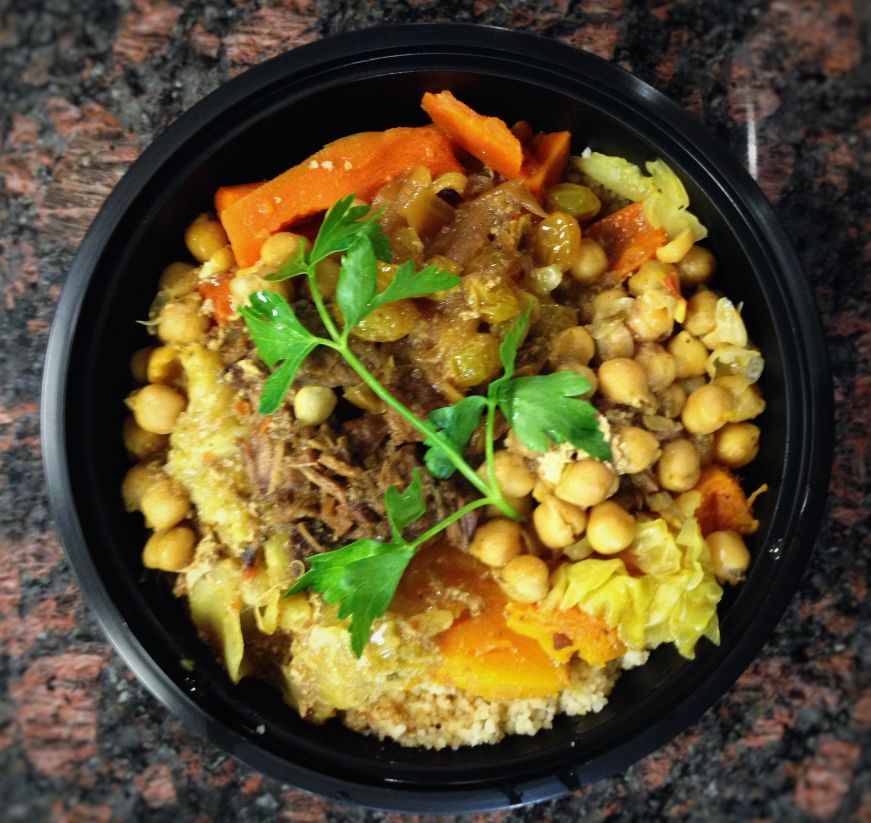 For cheap eats: Midtown Global Market
The food court-style setup of the Midtown Global Market makes it easy for everyone to get what they want, and many of the restaurants serve up delicious meat entrees as well as tasty vegetarian options.  The Holy Land Deli specializes in Middle Eastern fare, with generously-sized gyros, kebabs, and shawirma for meat lovers and falafel, stuffed grape leaves, tabouleh, and spinach pies for vegetarians.  The vegan salad sampler at Moroccan Flavors will win over vegetable lovers and agnostics alike, while the chicken, lamb, and beef are carefully braised for a rich depth of flavor.  At La Loma Tamales, a chicken or vegetarian tamale makes for a tasty and budget-friendly snack.  If you're in the mood for a table-service meal, Salsa a la Salsa has an extensive menu of Mexican specialties, and many items can be made with one of seven different meats or vegetarian soy chorizo.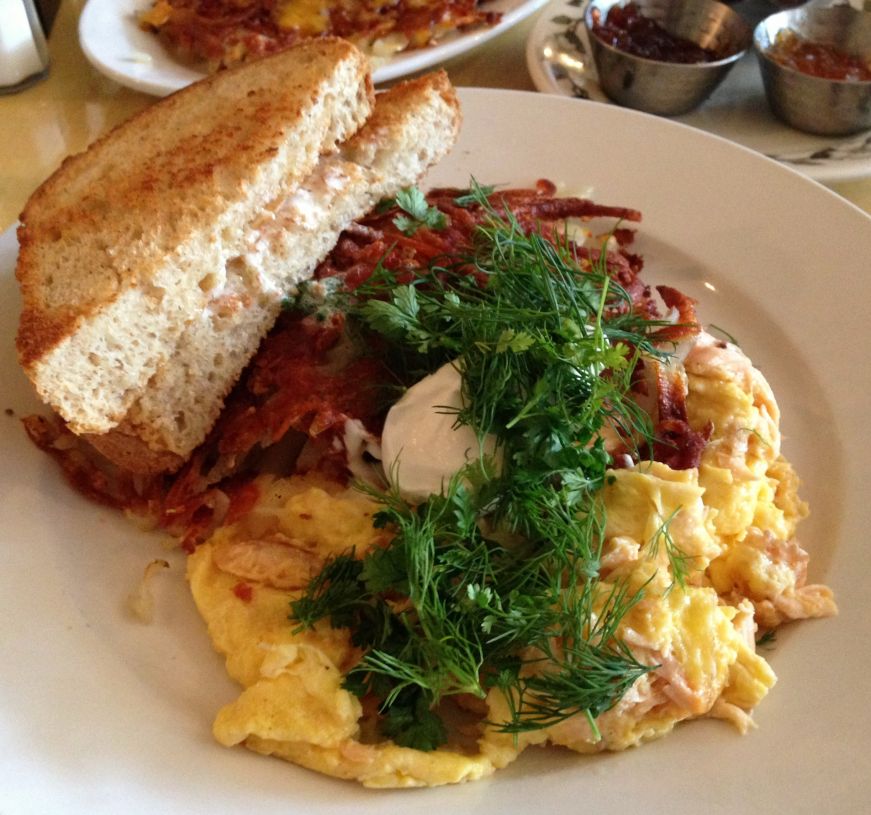 For brunch: Blackbird
True, pancakes and waffles are vegetarian, but it can be nice to have some meat-free savory brunch options too.  Blackbird's weekend brunch has vegetarians covered with asparagus Benedict, a tofu scramble, and spinach-artichoke toast.  Meatier menu items include a grass fed steak served with eggs and hash browns and sweet potato biscuits with sausage and gravy.  Pescatarians will approve of the Norske Scrambler, generous flakes of house-smoked salmon scrambled with eggs and served with a dollop of creme fraiche and a mound of fresh dill.
Runner up: Victor's 1959 Cafe features black bean-heavy Cuban breakfast fare for vegetarians, with marinated steak and chorizo entrees for meat lovers.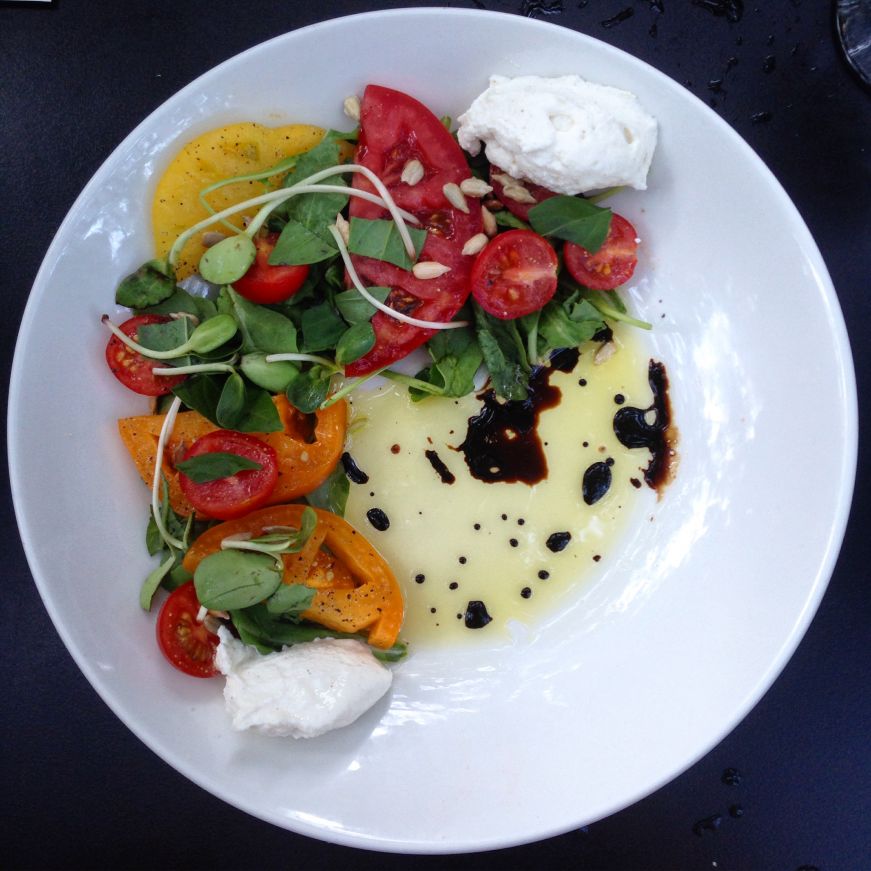 For special occasions: W.A. Frost and Co.
If you want to romance the foodie in your life, spend an evening lingering over the six-course tasting menu at W.A. Frost and Co.  The vegetarian version is as thoughtfully constructed as the standard tasting menu, making it a worthy splurge for vegetarians and meat lovers alike.  In the summer, the shady patio is one of the best in the Twin Cities; in cooler months, the elegant interior offers luxe decor and cozy fireplaces.
Want to keep reading?  Here are some other posts about the Twin Cities dining scene:
If you enjoyed this post, pin it!