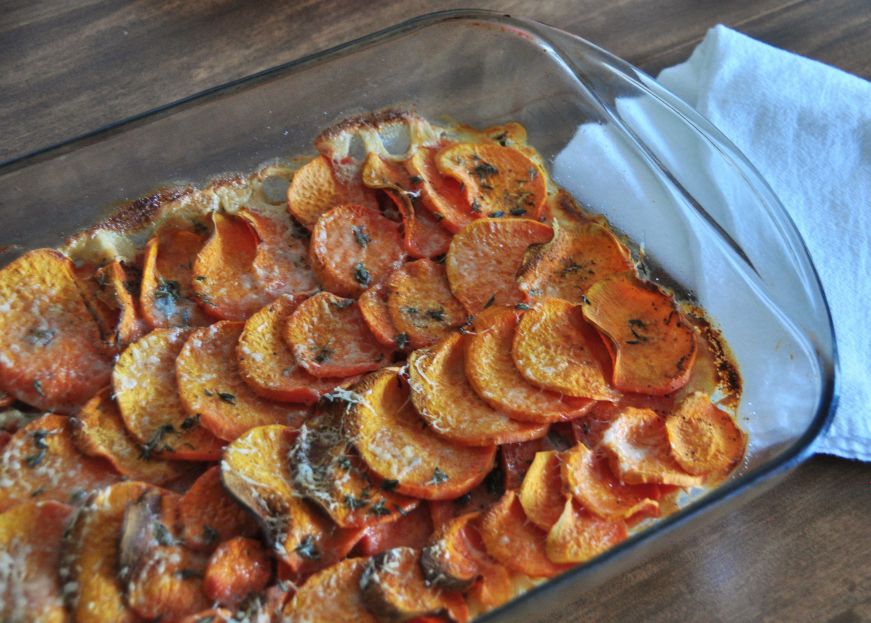 Thanksgiving is an excellent day to be a vegetarian.
Don't believe me?  Other than the turkey, all of the traditional Thanksgiving dishes can easily be made vegetarian: leave the bacon out of the Brussels sprouts, make mushroom gravy, and use vegetable broth in stuffing baked in a casserole dish.  Add in mashed potatoes, cranberry sauce, and pumpkin pie, and you won't even miss the turkey.
Need more inspiration?  Here are five Thanksgiving recipes that will delight vegetarians and turkey lovers alike.  Note that the Spicy Maple Roasted Carrots are also vegan, and the Honey Glazed Brussels Sprouts and Acorn Squash Stuffed with Farro, Mushrooms, and Sage can easily be made vegan with the substitutions listed below.
The Sweet Potato Gratin pictured above is lighter than traditional gratins, with the sweet potatoes playing a starring role.  Layer thinly sliced sweet potatoes with fresh thyme and butter, and then pour in a bit of whole milk.  A sprinkling of Parmesan adds the finishing touch.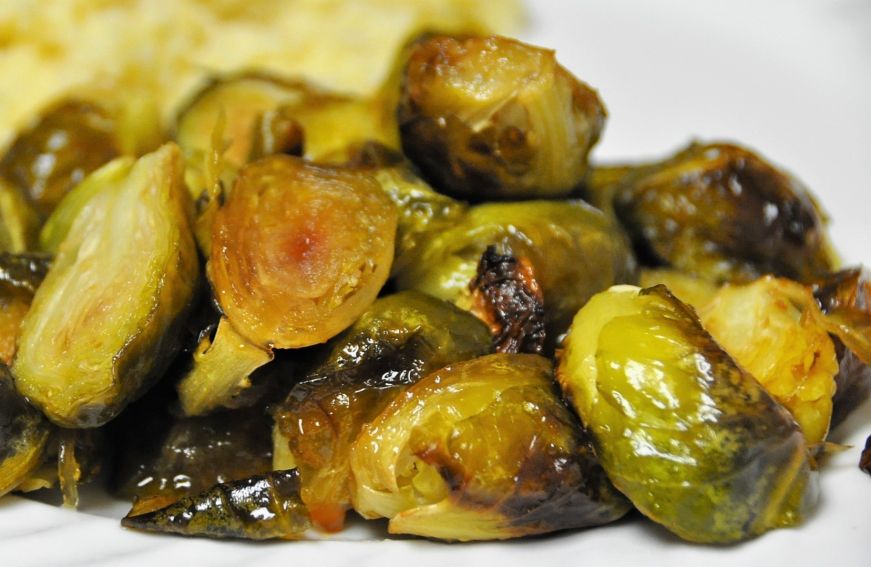 Even Brussels sprouts skeptics will enjoy Honey Glazed Brussels Sprouts.  Coated with a rich honey glaze, these come out best if you use the convection setting of your oven to crisp them during the last few minutes of cooking time.  
To make this recipe vegan: substitute maple syrup for the honey.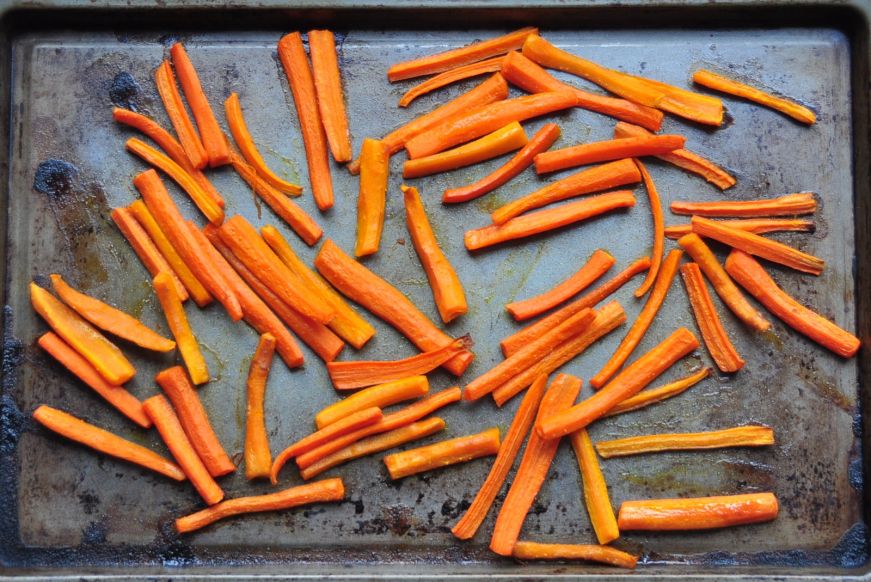 Seasoned with maple syrup and cayenne, these Spicy Maple Roasted Carrots are a side dish with a kick.  Short on time?  Use baby carrots and skip the peeling and chopping. 
This is a vegan recipe.
The best part of a vegetarian Thanksgiving?  You don't have to struggle with a turkey!  This Acorn Squash Stuffed with Farro, Mushrooms, and Sage makes for a striking main dish.  Simply roast a halved acorn squash and fill with a hearty mixture of farro, sauteed mushrooms, and sage.  The original recipe serves two, but it can easily be doubled or tripled.
To make this recipe vegan: substitute olive oil for the butter.
Don't forget dessert!  While you can never go wrong with a classic pumpkin pie, this Maple Walnut Cranberry Pie is a tasty change of pace.  It features a custard filling similar to pecan pie, but with tart fresh cranberries to balance the sweetness.
Do you have a favorite vegetarian Thanksgiving recipe?  Let me know in the comments!
If you enjoyed this post, pin it!