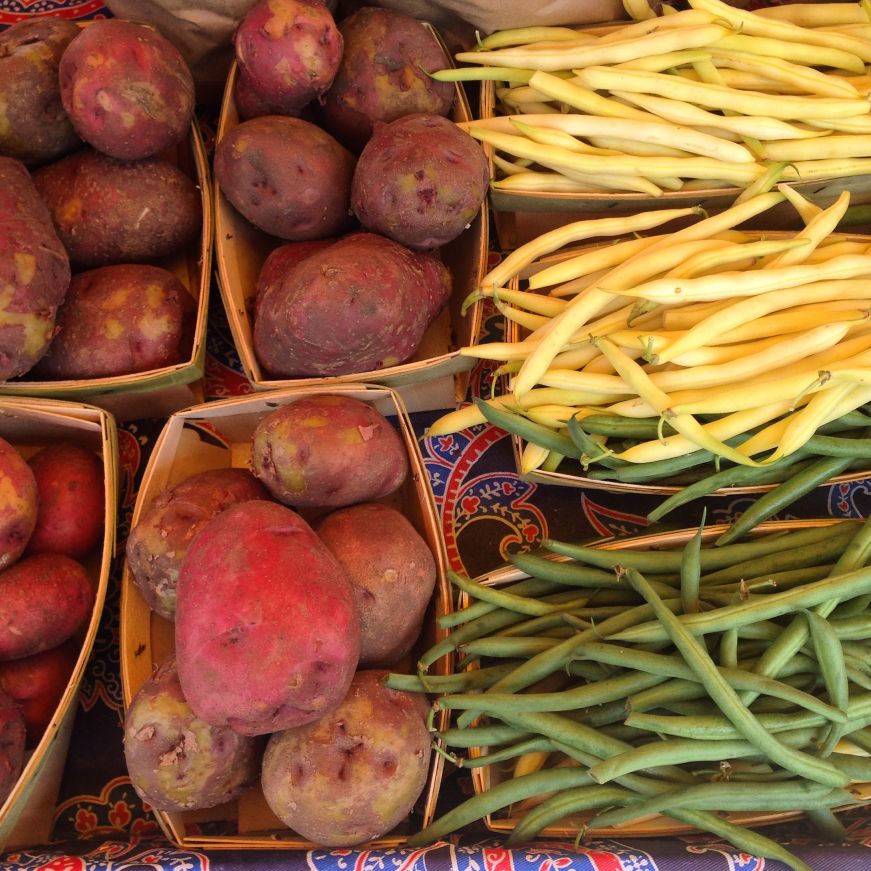 This post is sponsored by Untiedt's Vegetable Farm, Inc.  I've been an Untiedt's CSA member since their first CSA season in 2011, and I'm excited to be working with them to promote their CSA program.  You can learn more and read their frequently asked questions page on Untiedt's website.  As always, all content and opinions are my own.
Piles of tomatoes, heaps of zucchini, a plethora of green beans—if the quantity of summer produce you're getting from your CSA or garden has you feeling overwhelmed, why not save some of it for later?  Preserving produce is a great way for you to save some money, avoid extra trips to the grocery store, and enjoy local produce when there's snow on the ground.  You might even want to take advantage of the summer bounty and buy some extra tomatoes, sweet corn, or other fruits and vegetables to stock your pantry or freezer.
Whether you're a novice in the kitchen or a culinary whiz, here are five ways to preserve produce.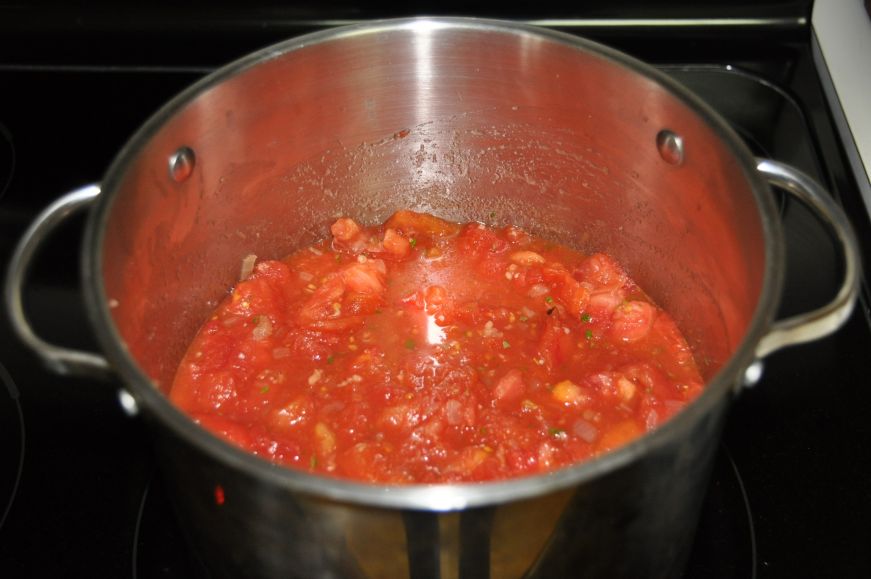 1. Freezing
The easiest way to preserve your produce is to freeze it.  Some produce can simply be placed in heavy-duty plastic zip-top bags and frozen whole, such as jalapeno peppers and tomatoes—chop them up later to use in soups, stews, and sauces.  If you have a favorite zucchini bread recipe, shred zucchini, measure it into the portions you'll need for your recipe, and then freeze it in plastic bags.  You can also chop up carrots, celery, onions, and squash and freeze them to use in soups. 
If you love sweet corn, freeze some for later.  Start by boiling your ears of corn for 4 minutes, then cool them down in an ice bath, cut the kernels off the cob, and freeze the kernels in zip-top bags (this article has step-by-step instructions).  You can also freeze sauces like tomato sauce and apple sauce—it might be time to invest in a chest freezer for some extra space.
For more information about how to freeze summer produce, here's a helpful round up of tips.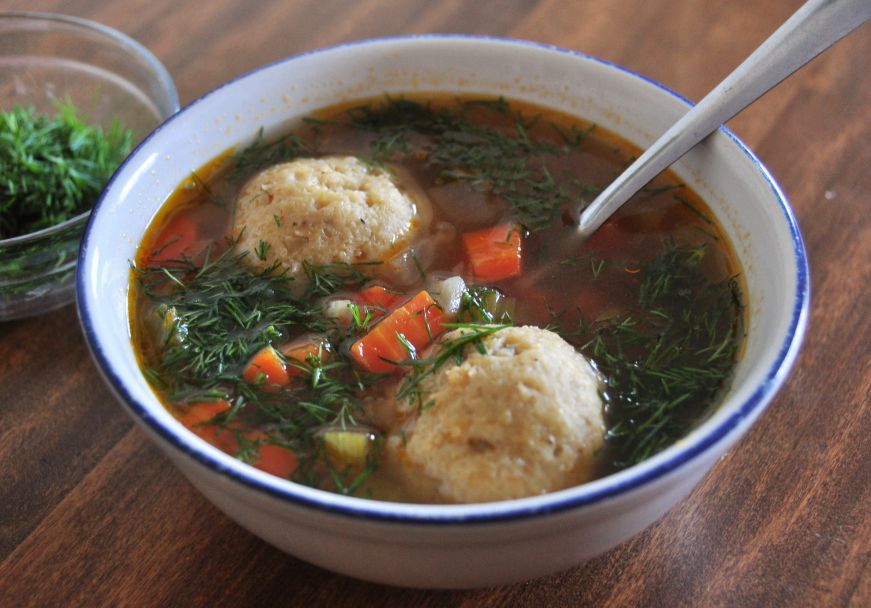 2. Drying
Drying is another simple way to preserve produce—think sun-dried tomatoes or the raisins in your trail mix.  Carrots, peppers, and celery can be dried to use in soups and stews.  Dry onions and then process them in your blender to make homemade onion powder.  Dried apples slices make for a tasty snack, and overripe fruits can be pureed and then dried to make homemade fruit leather.
A dehydrator is the most efficient way to dry produce, but you can also use your oven, and small quantities of herbs can be preserved by air drying or microwaving.  Vegetables should be blanched before drying to preserve their flavor and color, while fruits can be dipped in ascorbic acid (vitamin C) to prevent them from browning.  Store dried produce in airtight containers at cool temperatures for four to twelve months.
To learn more, check out this guide to drying food at home.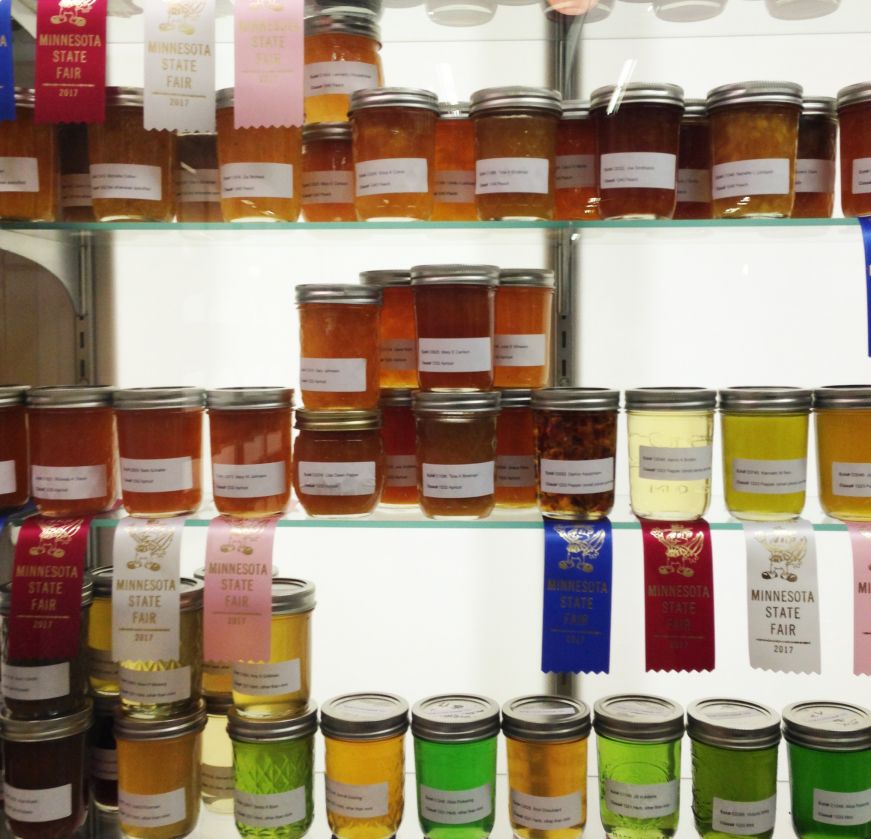 3. Canning
If you've visited a grocery store, you're familiar with the results of commercial canning: shelf-stable jars and cans of products like tomato sauce, salsa, jam, fruit, vegetables, and beans.  But you don't need to rely on the grocery store for shelf-stable food—you can also can produce at home.  Canning prevents food from spoiling by processing it a high temperature and then sealing it in an airtight container. 
Canning does require some special equipment, such as jars, lids, a canner, and a jar lifter.  It's important to follow a research-tested recipe to ensure food safety, since improperly canned foods can cause a deadly form of food poisoning called botulism.  The University of Minnesota is a good resource for safe recipes developed for Minnesota produce, such as this tomato mixture that can be used to make sauces and soups.  They also have a helpful overview of home canning basics.  The National Center for Food Preservation is another excellent source for information, techniques, and recipes for everything from apple pie filling to spaghetti sauce.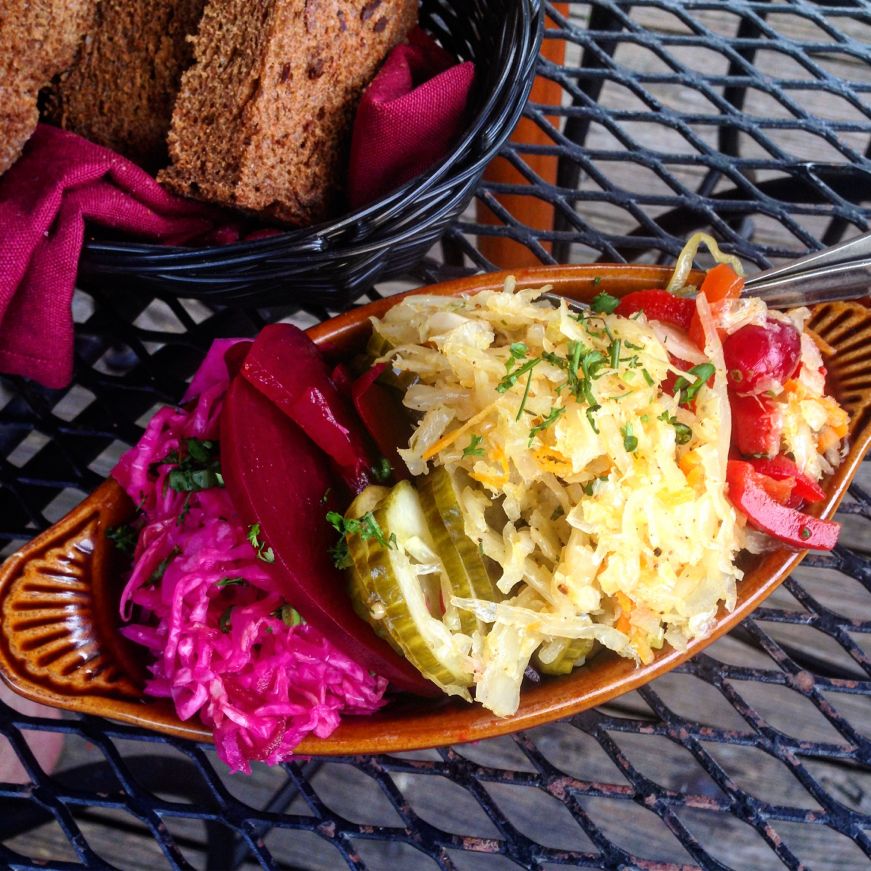 4. Pickling
Pickling is the process of using an acid (such as vinegar) and heat to preserve food, and it also yields a deliciously tangy result.  Cucumbers are the most familiar pickled vegetable, but pickled asparagus, beets, green beans, and carrots are also delicious.  Making refrigerator pickles is an easy way to get started, and they will keep for about a month in your refrigerator.  For a longer shelf life, pickled foods can be canned (as mentioned above, it's important to follow a research-tested recipe if you're canning your pickles).
The National Center for Food Preservation has dozens of recipes for fruit and vegetable pickles, pickled relishes, and chutneys.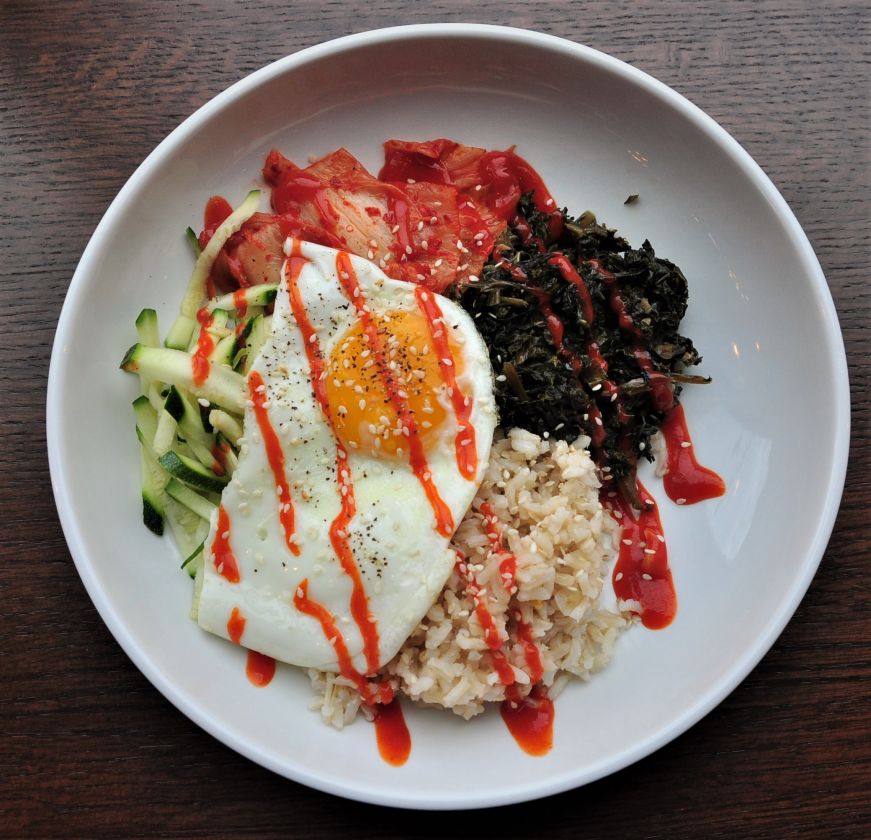 5. Fermenting
Pickled and fermented foods can taste similar, but the process is different.  While pickling uses an acidic liquid to achieve a sour flavor, fermented foods rely on a chemical reaction between sugars and bacteria naturally present in the produce—you don't need to add any acid.  In addition, pickling uses heat to destroy microorganisms, while fermentation is done at room temperature.  Typically, fermentation takes longer than pickling.
Check out this tutorial from the University of Minnesota Extension to learn how to make fermented cucumber pickles.  Looking for something to do with an extra head of cabbage?  Make a batch of sauerkraut or kimchi.
Like pickled foods, fermented foods can be canned to extend their shelf life—follow a research-tested recipe to ensure food safety.
If you enjoyed this post, pin it!