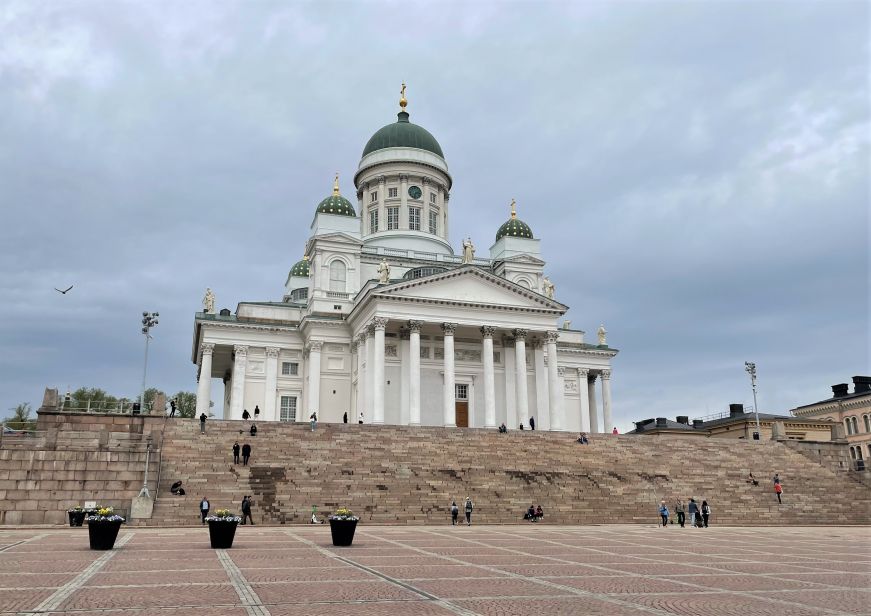 Helsinki is Finland's capital and largest city—as well as a captivating tourist destination.  Located on the shore of the Gulf of Finland, Helsinki has unique architecture, interesting museums, a top-notch food scene, and distinctively Nordic design.  It's also easy to get away from the urban hubbub and enjoy nature, since the Helsinki archipelago is made up of over 300 islands (some of which are accessible via public transportation).
Many people visit Helsinki for the day, as a cruise port stop.  However, I think it's worth a longer visit, ideally at least three days.  Europe's northernmost and youngest capital city is a special place, with fun activities for a range of interests.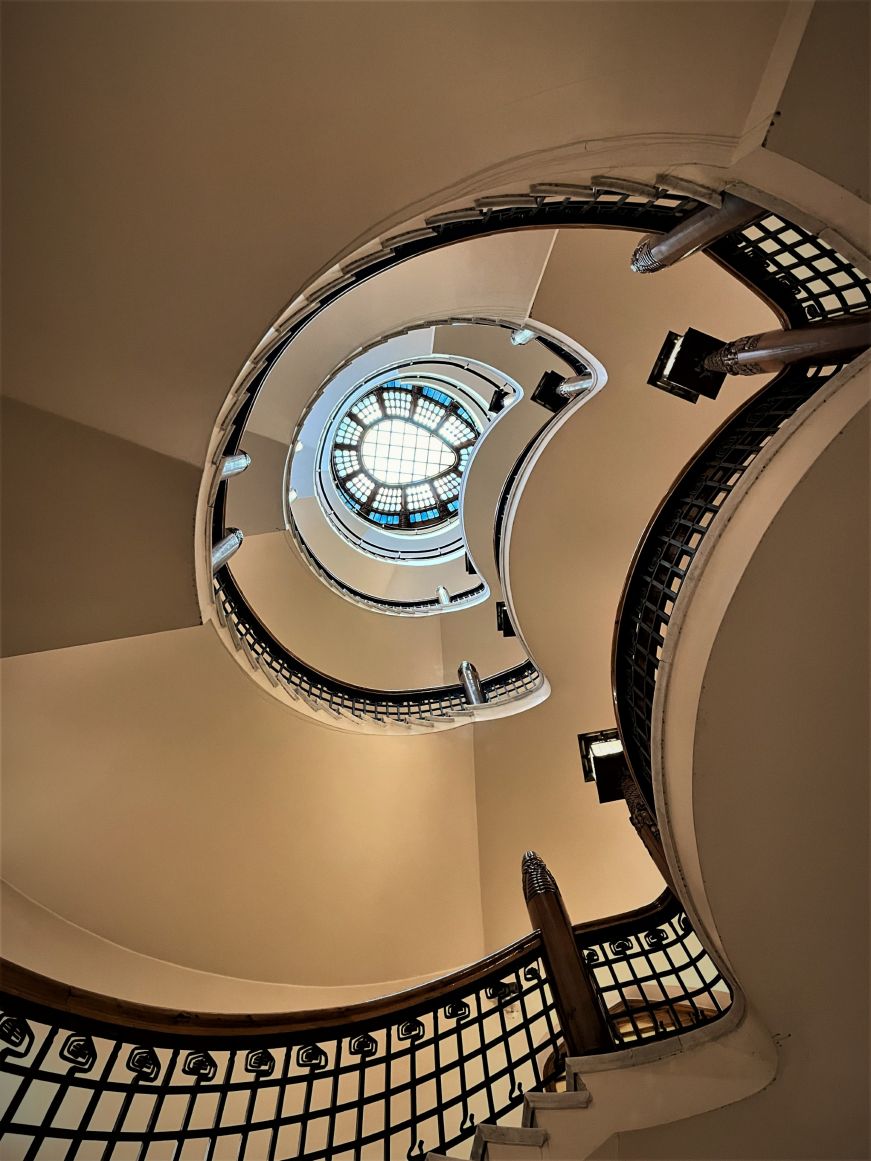 Take an architecture tour from Ataman Tours.
Helsinki's city center has an incredible range of architectural styles, from the neoclassical Helsinki Cathedral to whimsical national romantic office buildings to the contemporary central library.  Although you can just walk around on your own, I recommend taking a guided tour to get additional context.  The Ataman Tours architecture tour is excellent—Emek is an engaging and knowledgeable guide, and the chronological tour of Helsinki's architecture styles also includes valuable insights into the city's development and Finnish history. 
If possible, plan your tour for the beginning of your time in Helsinki, since it serves as an excellent introduction to the city and Finnish culture.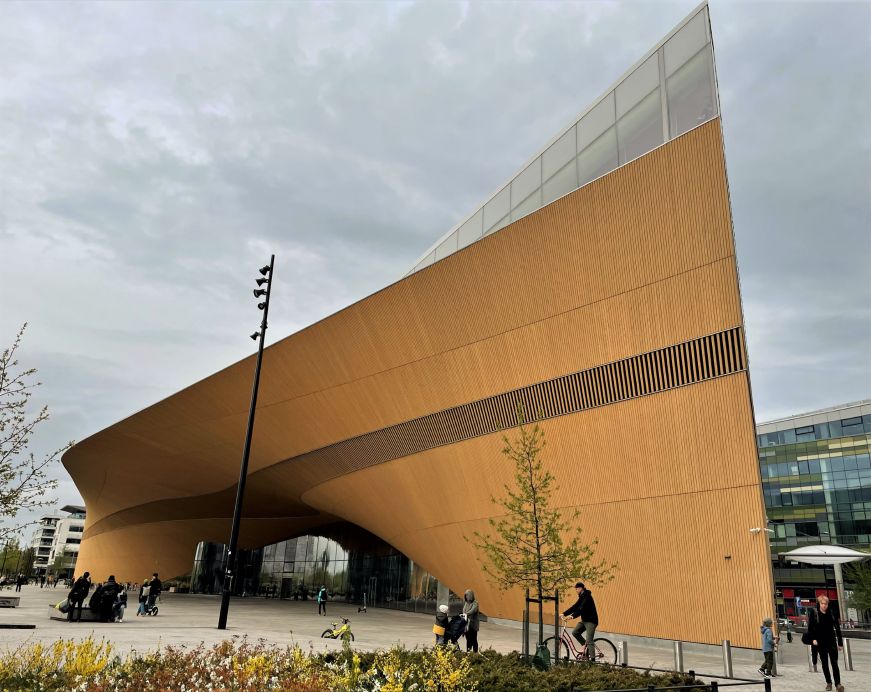 Ataman Tours' architecture tour costs 55€ per person (advance tickets required) and is approximately three hours.  Wear comfortable shoes, since you will be standing the whole time and will walk about five kilometers over the course of the tour.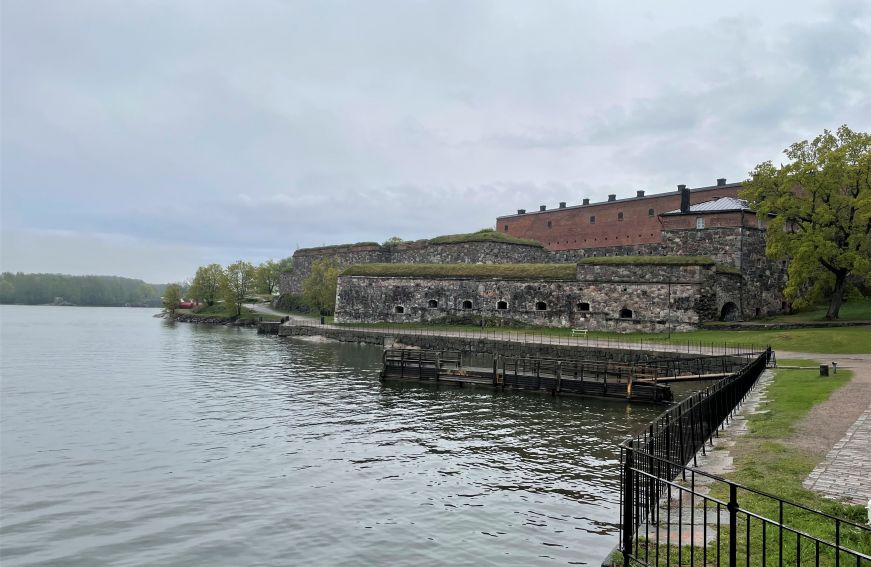 Visit Suomenlinna.
Located a 15-minute ferry ride from Helsinki's city center, Suomenlinna is a sprawling stone fortress spanning six islands.  Construction began in 1748, during the centuries-long Swedish occupation, and it was later used as a Russian military base during imperial Russian rule.  After Finnish independence in 1917, the complex was renamed Suomenlinna (Castle of Finland) and it has become a national symbol and UNESCO World Heritage site.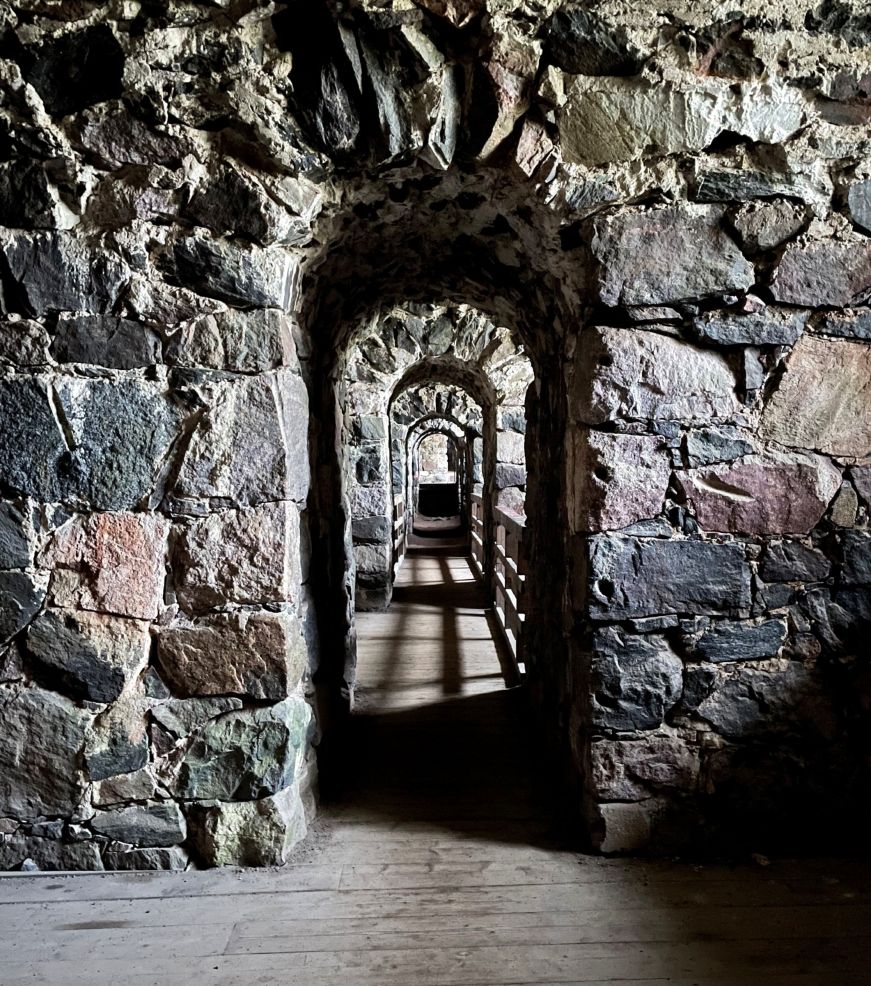 Since it's such a large site, Suomenlinna has several attractions, including museums, cafes, restaurants, boutiques, a swimming beach, walking paths, and historic military installations like cannons.  You could easily spend a whole day exploring the islands, but a shorter visit is also worthwhile—just standing next to the thick stone walls is awe-inspiring, and the ferry ride to and from the fortress offers nice views of Helsinki.
Suomenlinna is free to visit, although you will need to pay for your ferry ride to get there.  Museums and guided tours also require admission fees.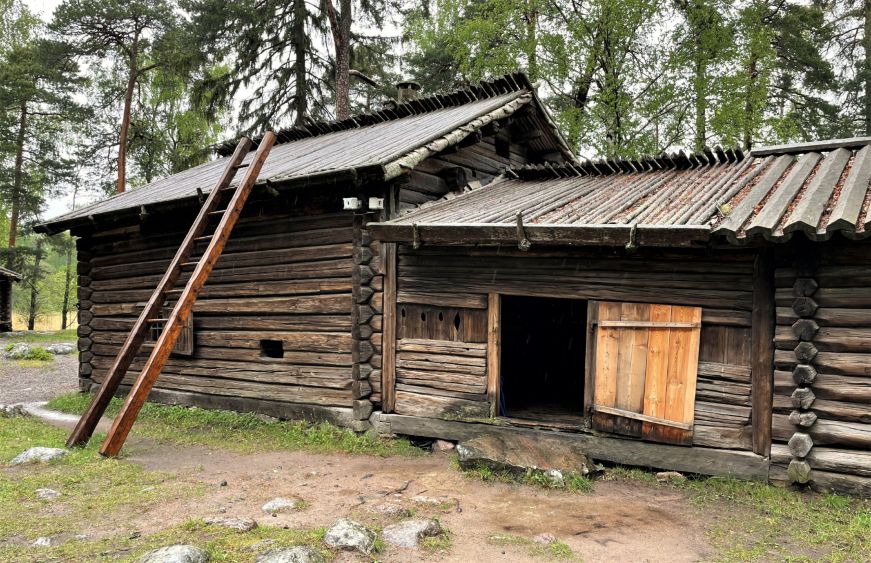 Visit the Seurasaari Open-Air Museum.
Museums and historic homes typically focus on how the elite lived, but at Seurasaari Open-Air Museum you can learn about the lives of rural Finns across the socioeconomic spectrum.  The museum, which is located in a public park on one of Helsinki's islands, includes 87 historic buildings transported from all over the country, depicting life in the Finnish countryside from the 18th through the 20th centuries. 
Some buildings are furnished, and you can go inside and speak with costumed interpreters (fluent in Finnish, English, and often additional languages) to learn more about the building's history and how it was used.  I really recommend chatting with the interpreters, even if that's not usually your thing—you'll get so much more out of your visit with additional context.  Everyone we spoke to was incredibly knowledgeable, about everything from historic agriculture and cooking to religious practices and courtship customs.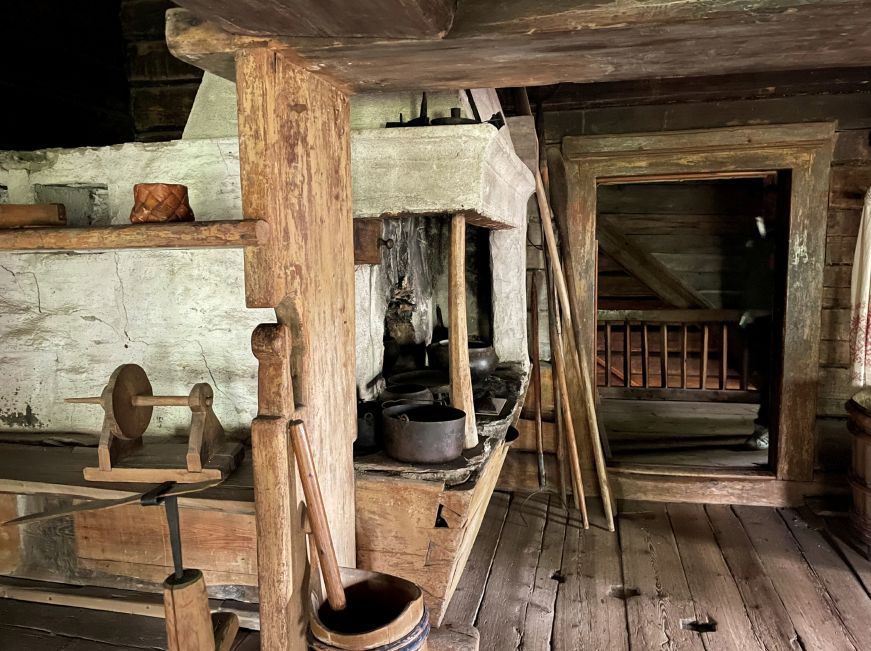 In addition to the historic buildings, Seurasaari is surrounded by a lovely wooded setting, with walking trails through the forest and access to rocky beaches and picnic areas.  It truly feels like you're in rural Finland.
Seurasaari Open-Air Museum is approximately an hour-long bus ride from the Helsinki city center.  Admission is 10€, with reduced prices in May and September.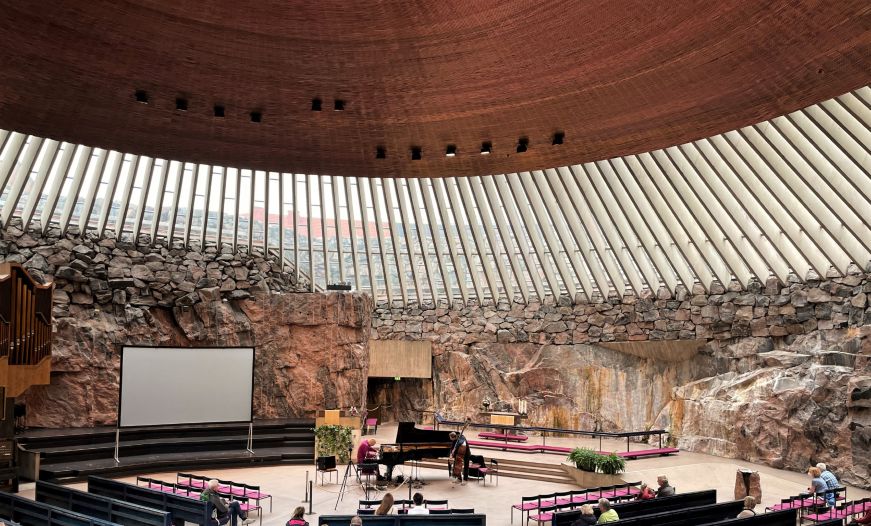 Attend a concert at Temppeliaukio Kirkko.
Temppeliaukio Kirkko is Lutheran church in Helsinki's Töölö neighborhood, known for its distinctive design.  It's built into solid rock, with a skylight that runs around the church's perimeter and a striking copper dome.  In addition to being a place of worship, the church has excellent acoustics due to the exposed rock walls and frequently hosts concerts.  Many of the concerts are free with the cost of admission and feature meditative music by Sid Hille, the church's pianist.  Check the church's website for details about upcoming events; I think it's worth planning your visit around a live music performance if possible.
It's hard to describe a concert at Temppeliaukio Kirkko in words—the music is immersive and almost otherworldly.  It's a transcendent experience.
Temppeliaukio Kirkko is within walking distance (approximately one kilometer) of the city center.  Admission is 5€ per person.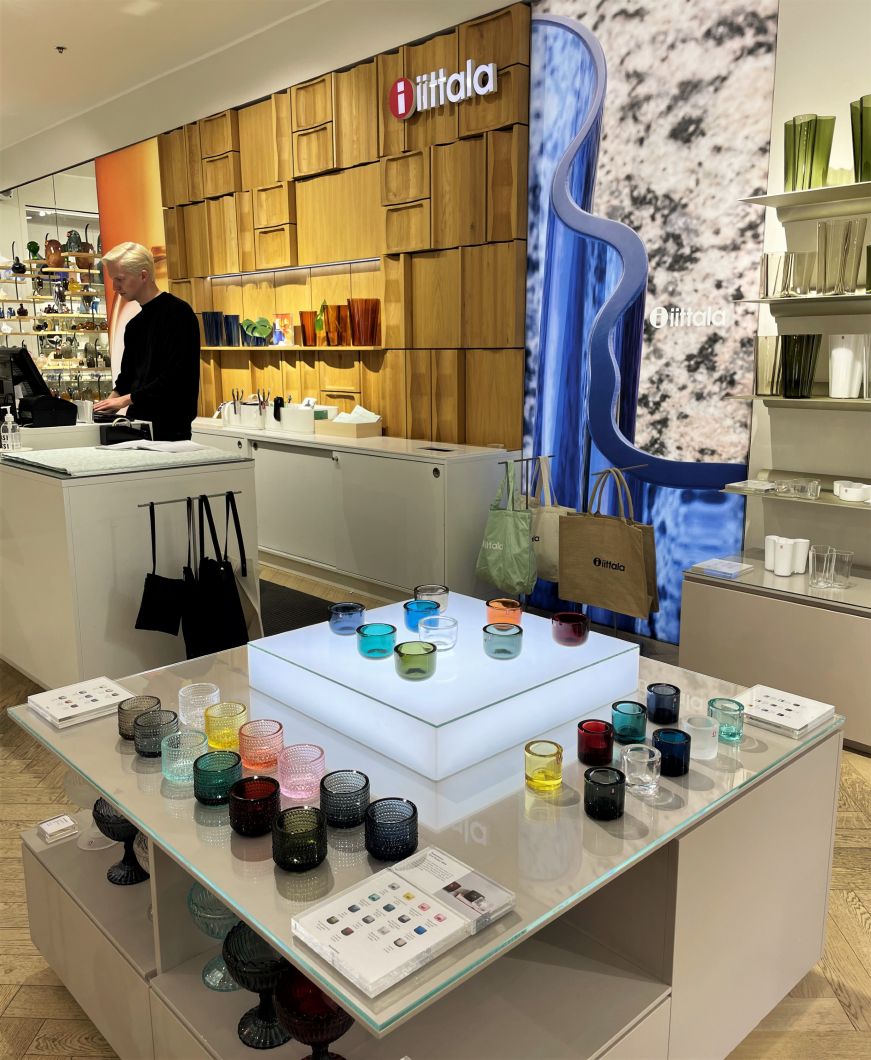 Shop for Finnish-designed products.
In the 20th century, Finnish architects and designers pioneered the modern, minimal style that is now popular worldwide.  Helsinki is home to flagship stores from several major Finnish brands. 
Marimekko was founded in 1951 and is known for its bold, colorful prints, which adorn women's clothing, accessories, and home goods (there are several Marimekko shops in Helsinki; the best one is on the Esplanadi at Pohjoisesplanadi 33).   
Artek was founded in 1935, and its modern furniture is truly iconic.  Over the decades it has become a more of a luxury brand, diverging from its founders' vision of providing affordable design to the working class.  But even if the pieces are out of your budget, it's fun to stop by the showroom at Keskukatu 1 B to ogle.
Iittala started as a small glass factory in 1881, and today their signature candle holders are ubiquitous in Finnish homes.  They also make tableware, vases, and other home decor items.  There are several locations in Helsinki, including one on the Esplanadi at Pohjoisesplanadi 23.
If you want a one stop shop, the Stockmann flagship store in the Helsinki city center (Aleksanterinkatu 52) carries a wide selection of Finnish-designed products, including Marimekko and Iittala.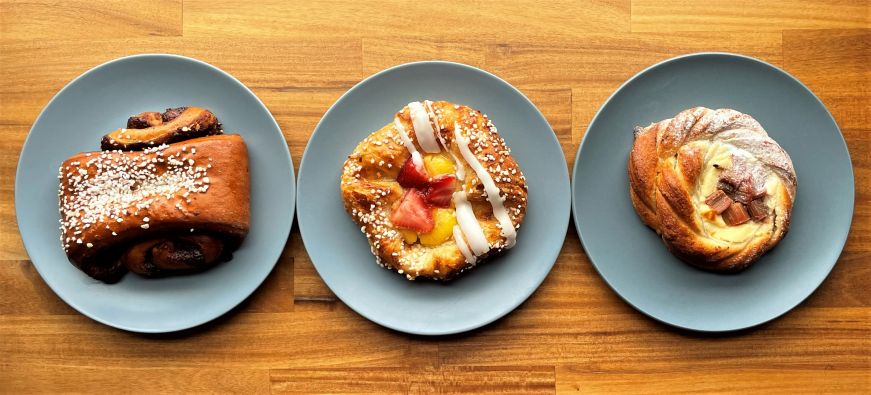 Go out for coffee and pastries.
Finns take their coffee very seriously: per capita, Finland is one of the top coffee consuming nations in the world, with most Finns drinking three to five cups of coffee per day.  Instead of Starbucks, Nordic chains like Espresso House and Roberts Coffee are omnipresent, serving up high-quality coffee and espresso drinks complete with latte art.  There are also plenty of local coffee shops and cafes—we loved Hallikahvila, which is located in the Hakaniemen Market Hall in Helsinki's Kallio neighborhood.
Pastries are a big part of Finnish coffee culture, usually eaten as a mid-morning or mid-afternoon snack instead of as a breakfast item.  They're often flavored with cardamom and sprinkled with crunchy pearl sugar, and tend not to be as sweet as American pastries.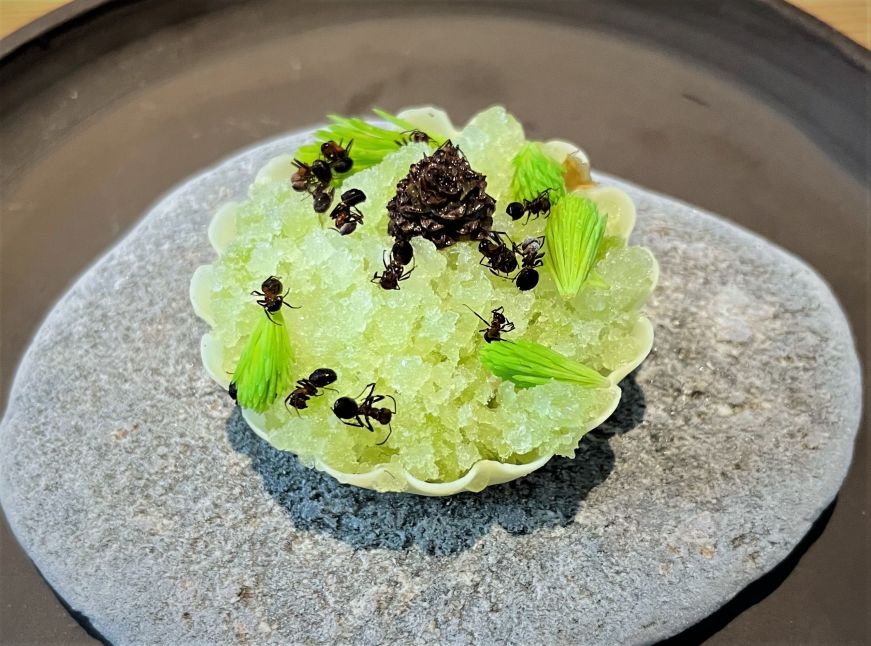 Splurge on a New Nordic tasting menu.
New Nordic cuisine is a culinary movement that originated in Copenhagen in the early 2000s, with a focus on using local, seasonal ingredients and traditional techniques to create innovative new dishes.  Finnish chefs have been deeply involved in this movement, and you'll find New Nordic-influenced cuisine at a variety of price points throughout Finland.
However, if you want a special occasion culinary experience, Helsinki is the perfect place to splurge on a multi-course New Nordic meal.  The city is home to several Michelin-starred restaurants, including Grön, where we enjoyed a thirteen-course meal that was the culinary equivalent of a Broadway show.  Sourdough with fresh-churned butter, a tiny tomato tart, crayfish soup, a spruce sorbet garnished with ants—every bite was innovative and delightful.
Reservations are a must if you want to do a New Nordic tasting menu.  In addition to Grön, you can find Michelin-starred New Nordic tasting menus at Demo and Olo.
This isn't a sponsored post—I paid for all activities and food out-of-pocket.
If you enjoyed this post, pin it!