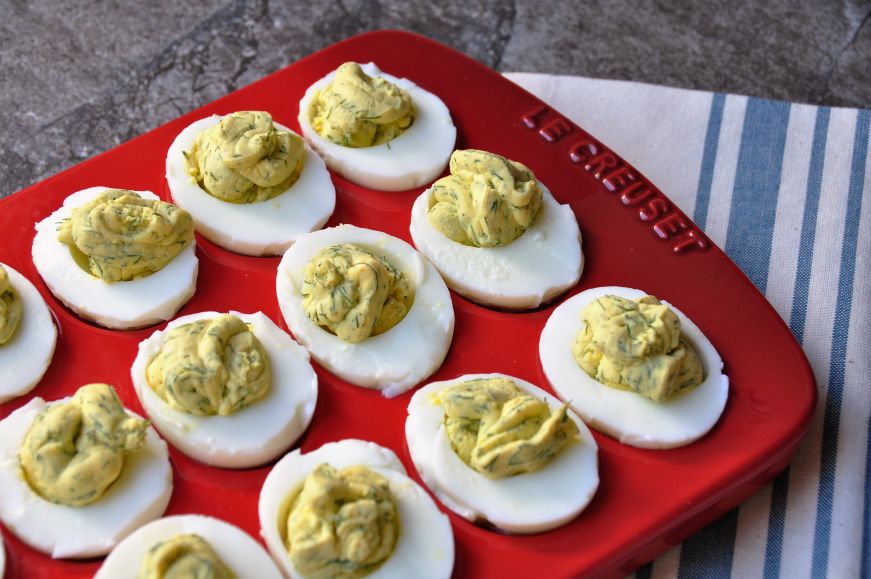 Eggs are so much more than a baking ingredient or breakfast food (to be honest, I rarely have eggs for breakfast—I'm too busy eating oatmeal).  Nutritious, easy to keep on hand, and versatile, I turn to eggs when I need an appetizer everyone will love, an easy Mexican-inspired weeknight dinner, or a recipe to use up the zucchini and tomatoes in my CSA share. 
Here are my favorite egg recipes, whether you want to enjoy them for breakfast, dinner, or any time in between.
The basics: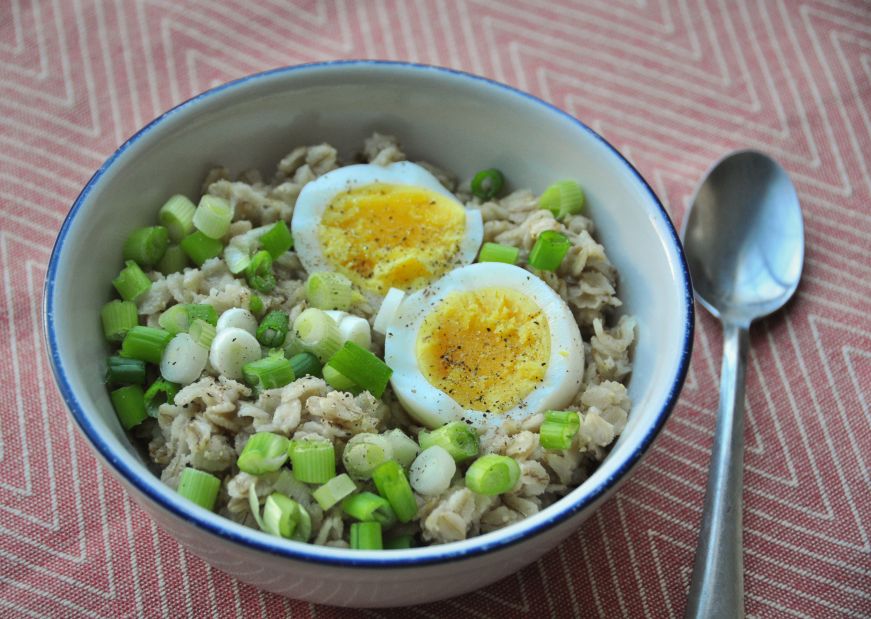 Breakfast and beyond:
Savory Oatmeal with a Hard-boiled Egg: It may be simple, but this is actually one of my blog's all-time most popular recipes: a savory bowl of oatmeal topped with green onions and a hard-boiled egg.
Huevos Rancheros Burritos: Cook eggs in a mixture of salsa and black beans for a hearty breakfast or easy vegetarian dinner.
Spinach and Feta Egg Bake: Perfect for brunch or dinner, this vegetable-packed egg casserole is loaded with fresh spinach, peppers, dill, and feta.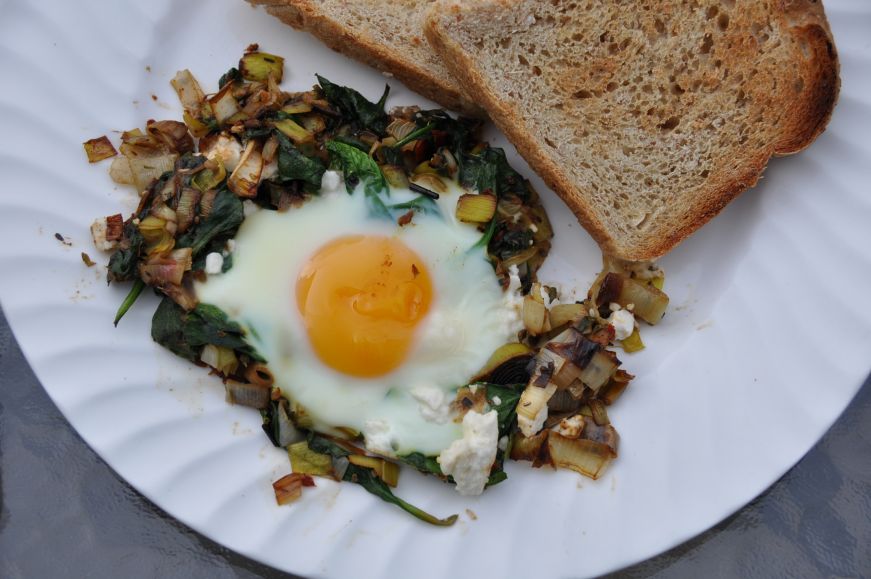 Entrees:
Shakshuka with Feta and Pine Nuts: Shakshuka is a North African and Middle Eastern made by poaching eggs in tomato sauce.  This version is garnished with feta, pine nuts, and cilantro.
Green Shakshuka: A variation on traditional shakshuka made with spinach and leeks.
Zucchini with Baked Eggs: This recipe is a great way to use up fresh produce from your garden or CSA share: bake eggs in a skillet with zucchini and tomatoes, and then add feta and fresh basil.
If you enjoyed this post, pin it!