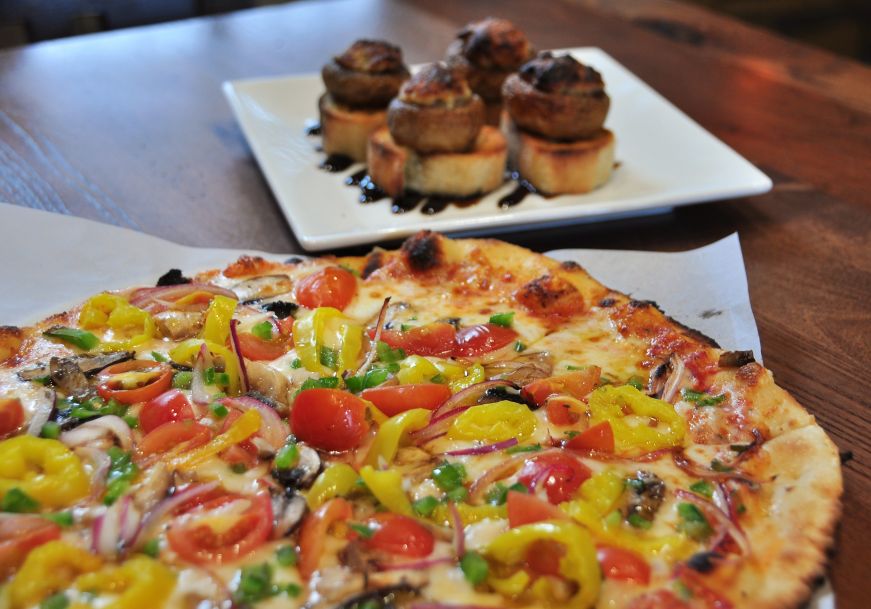 Thank you to Chankaska Creek Ranch & Winery for providing a wine tasting, food, and tour, and to Visit Mankato for hosting my stay in Mankato.  As always, all content and opinions are my own.
As I mentioned in my post about my trip to Mankato,  I stopped at Chankaska Creek Ranch & Winery on my way home.  Located a 15-minute drive north from downtown Mankato, the winery has a rural feel, with expansive grounds that include streams, trees, and 13 acres of vineyard.  There's also a tasting room where you can sip wine and spirits (Chankaska also has an on-site distillery) and enjoy appetizers, pizza, and desserts designed to pair with the wines.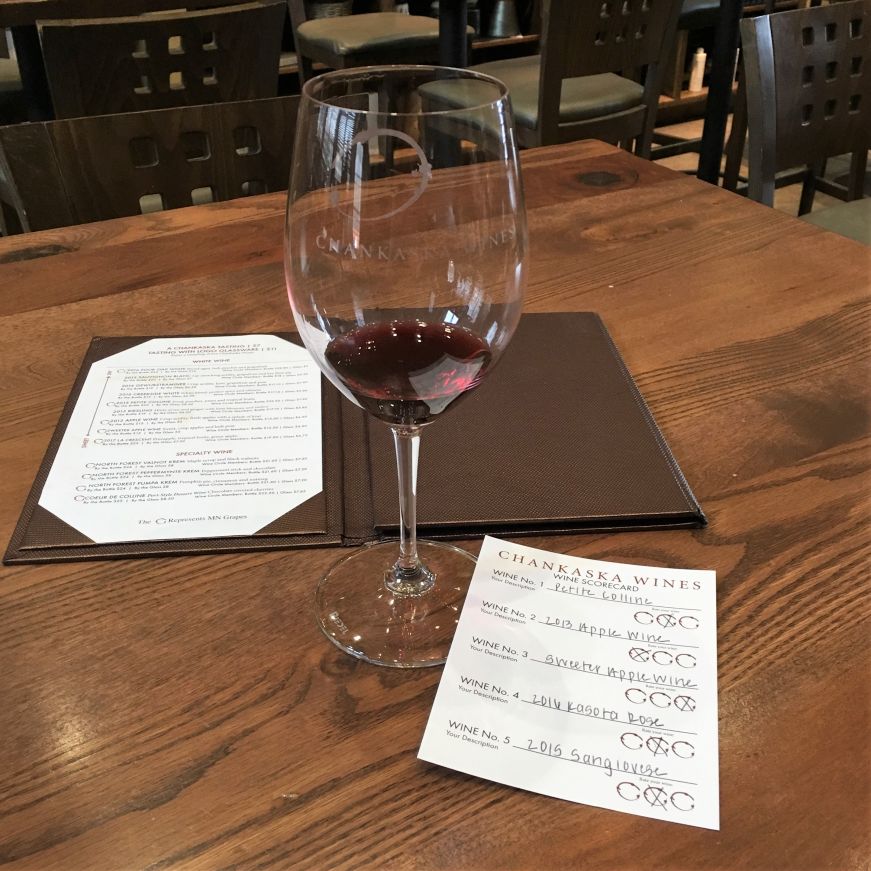 Since I was on my own and hadn't done a ton of wine tastings before, I was a bit initimidated.  However, the staff was very friendly and did an excellent job of making wine approachable.  Chankaska offers a wide range of white, red, sparkling, and dessert wines.  Some are made entirely with Minnesota grapes (with some grown on-site and some purchased from other producers), while others feature grapes grown out of state.  Minnesota-grown wines are clearly marked on the menu, so if you want you can do a Minnesota-only tasting.
A tasting of five wines of your choice is $7, or $11 if you want to also purchase a Chankaska logo wine glass.  No reservations are required.
I started with a few Minnesota-grown whites: the Petite Colline, 2013 apple wine, and sweeter apple wine.  While the 2013 apple wine was too acidic for my taste, I enjoyed the Petite Colline, which is made with a blend of various grapes.  I loved the sweeter apple wine, which includes Minnesota-grown apples in addition to grapes.
Since I almost exclusively drink white wines, I was curious to try a couple reds and opted for the 2016 Kasota Rose and the 2015 Sangiovese.  Kasota Rose is one of Chankaska's bestsellers and is made with a blend of Minnesota-grown red and white grapes—it was described to me as a nice gateway for people who want to learn to drink red wine.  I also enjoyed the Sangiovese, which was smoother than I expected and is made with California-grown grapes.
In addition to wine tastings, you can order wine by the glass or bottle.  Chankaska also offers tastings of their spirits—they make a variety of whiskeys, brandies, and gins.  A single spirit tasting is $3, and a tasting of three spirits of your choice is $8.  Spirits can also be purchased by the glass.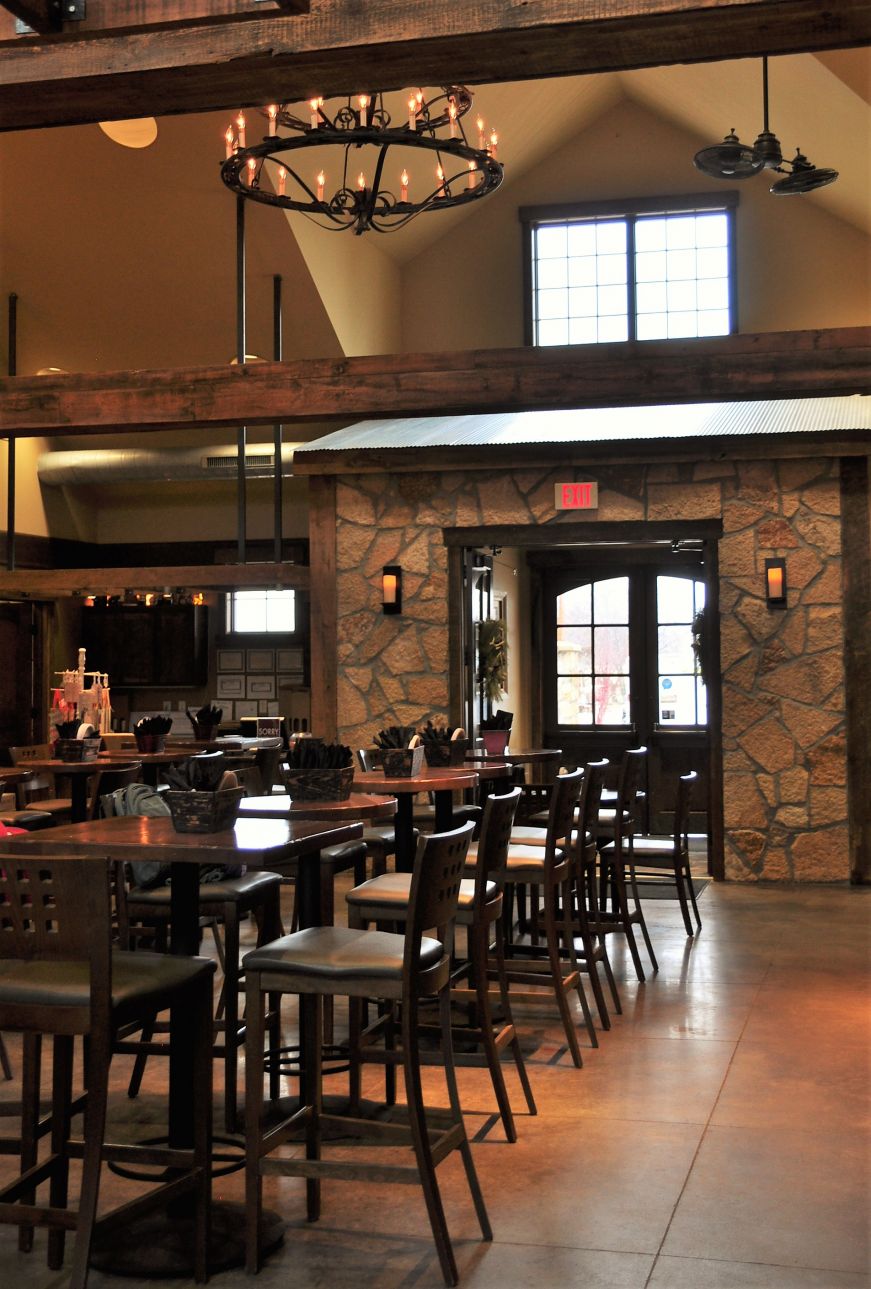 After my wine tasting, I got a private tour of the winery and distillery production facilities and barrel aging cellar—it was fascinating to go behind the scenes at one of Minnesota's largest wineries. 
Public tours are free and are available Saturdays at 1:00pm and 3:00pm and Sundays at 2:00pm and 4:00pm May through September.  No reservations are required and tours are first come, first served.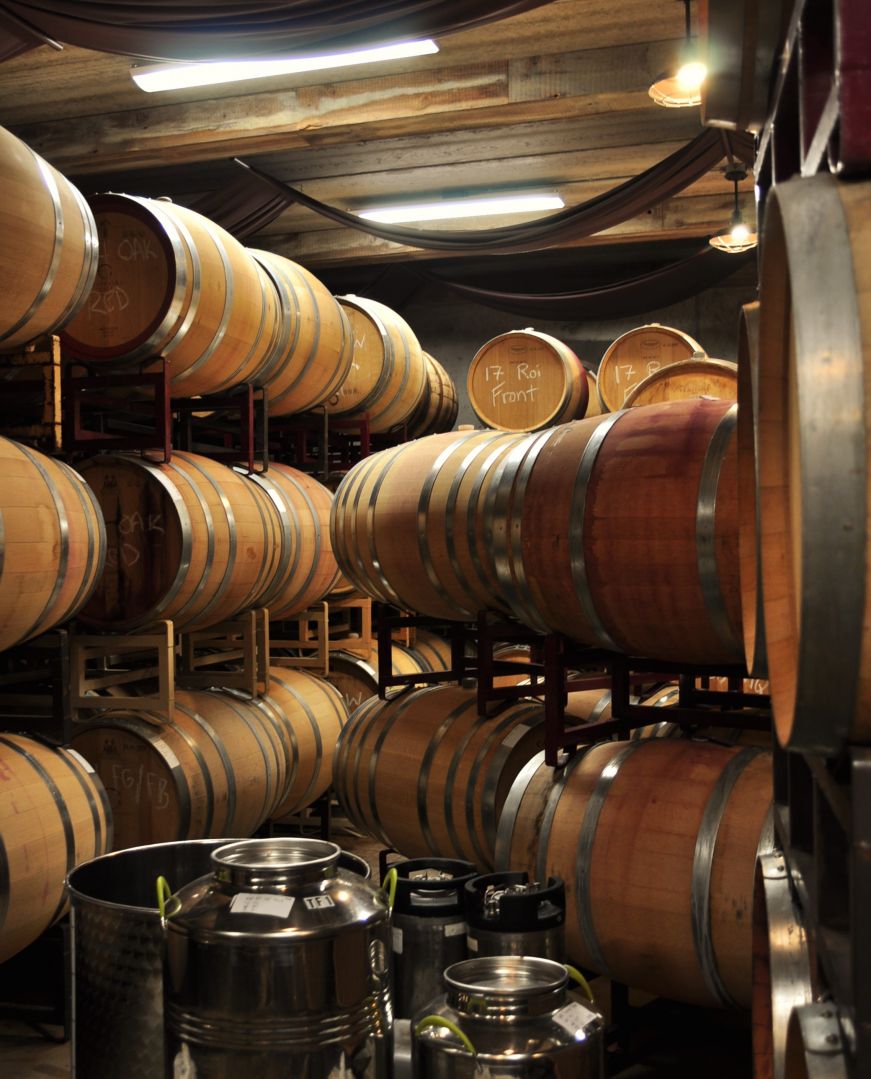 After my tour, I got to sample several dishes from the tasting room's menu.  One of my favorites was a new menu item: mushrooms stuffed with Havarti, cream cheese, Parmesan, and mozzarella and drizzled with balsamic.  The Neapolitan-style thin crust pizzas were also excellent—the menu offers are traditional margherita and pepperoni pizzas as well as globally-inspired pizzas like the Thailandia, which features Thai peanut sauce, fresh basil, and diced roasted chicken breast.
There are plenty of options for vegetarians: in addition to the margherita, Mediterranean, and veggie pizzas, there's a bruschetta drizzled with a delicious balsamic reduction and a rotating hummus selection (when I visited, it was roasted red pepper).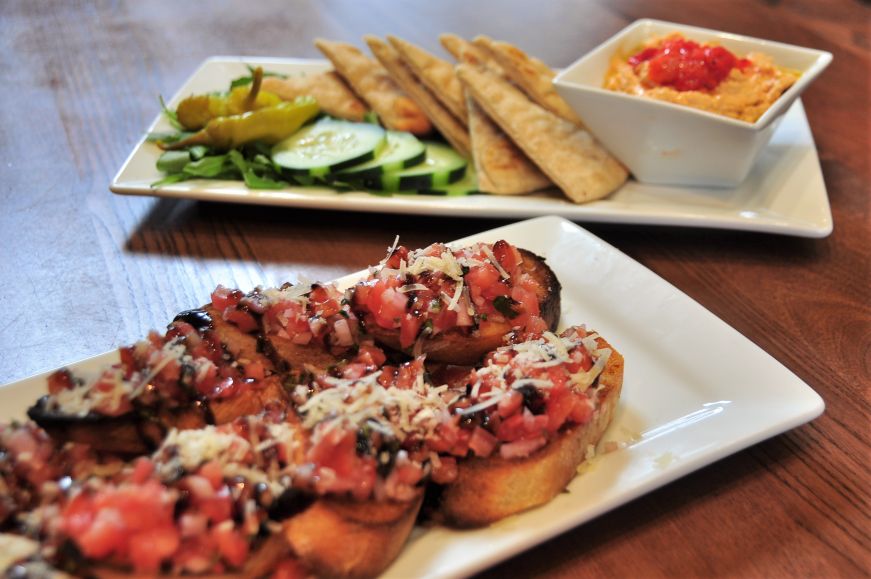 The menu also includes cheese boards, with smaller boards sized for one to two people and larger boards for three to five people.  You can opt for locally sourced or imported cheeses, and the boards come with a variety of accoutrements like olives, cashews, and fresh and dried fruits.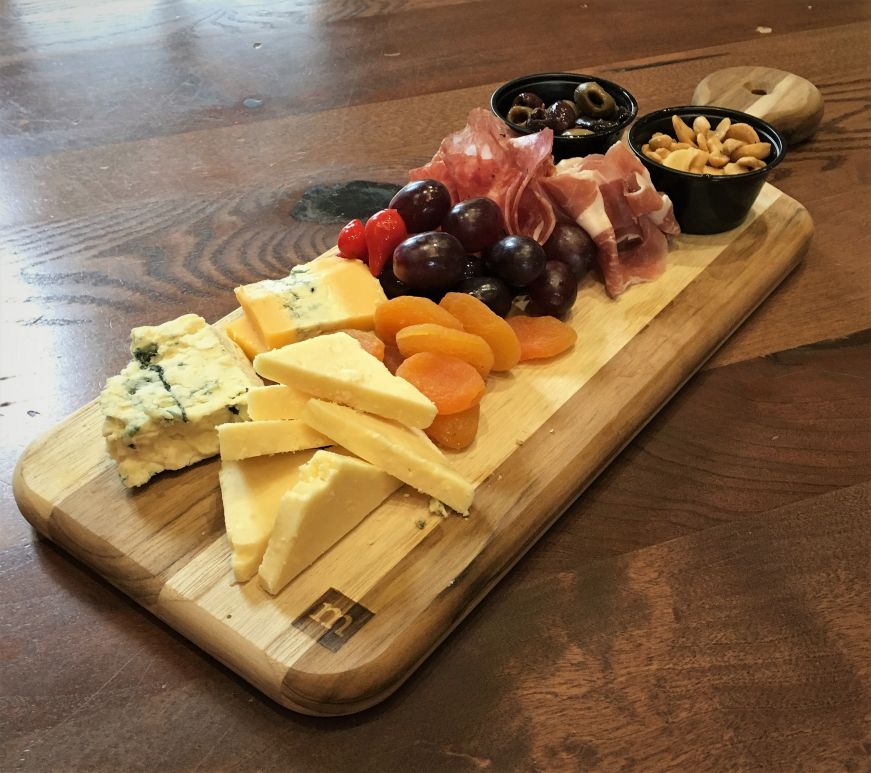 Finish your visit with a bit of shopping: in addition to bottles of Chankaska's wine and spirits, the tasting room's shop sells a selection of wine-themed gifts, accessories, and home decor items.  Note that Minnesota law limits spirits purchases to one 375 milliliter bottle per customer per day; there's no limit on wine purchases.
I'm already planning a return visit to Chankaska with Mike so that we can use our Minnesota wine passports for a tasting—I think some gin sampling and pizza will also be on the agenda!
The details:
Chankaska Creek Ranch & Winery
1179 East Pearl Street
Kasota, MN 56050
(507) 931-0089
chankaskawines.com
Many thanks to Chankaska Creek Ranch & Winery and Visit Mankato for hosting me.  If you want to learn more about the area, check out my post on my stay in Mankato.
If you enjoyed this post, pin it!