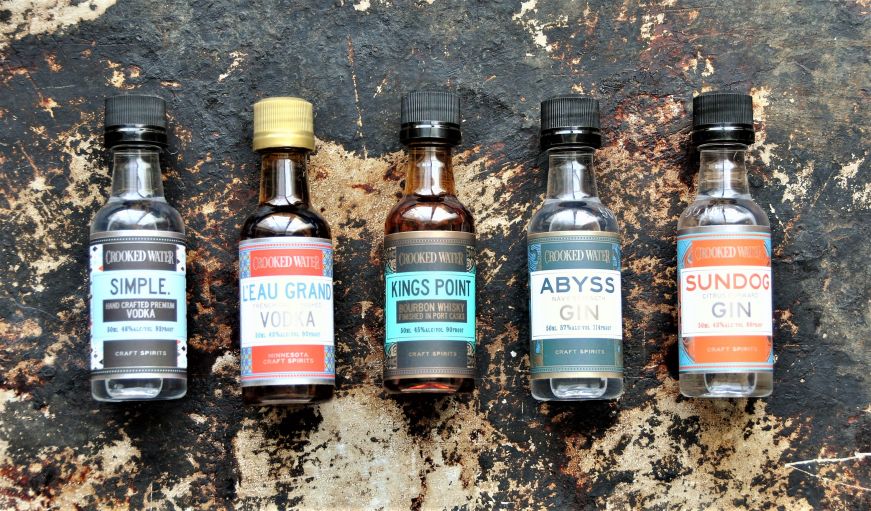 I attended a Lowertown Pop blogger preview event sponsored by MNBloggerBash and received sample products from several local makers.  As always, all content and opinions are my own.
I love to support local businesses, and recently I had the chance to take a sneak peak at some of the dozens of local artisans and craftspeople who will be selling their wares at Lowertown Pop, a maker event at St. Paul's Union Depot on Saturday, March 24, 2018.  Featuring brewers, bakers, distillers, artists, musicians, and more, Lowertown Pop offers an opportunity to shop for unique local products.  Tickets are $8 in advance or $10 at the door, with half of the proceeds benefiting Walk Talk Connect, a nonprofit that raises awareness of rare brain and spinal cord tumors, and the other half of the proceeds going to one lucky Minnesota maker.
I'm giving away two Lowertown Pop tickets to a randomly selected reader—enter the Rafflecopter giveaway at the end of this post.
Wondering what products you'll find at Lowertown Pop?  Here's a listing of the talented makers I met at the blogger preview:
Food & Drink
5 Vodka: lemon ginger and cranberry orange infused vodkas.
Crooked Water Spirits: a woman-owned distillery crafting gin, vodka, bourbon, apple brandy, and a ready-to-pour old fashioned.
Nordic Waffles: Norwegian-style waffles for catering, food service, and events.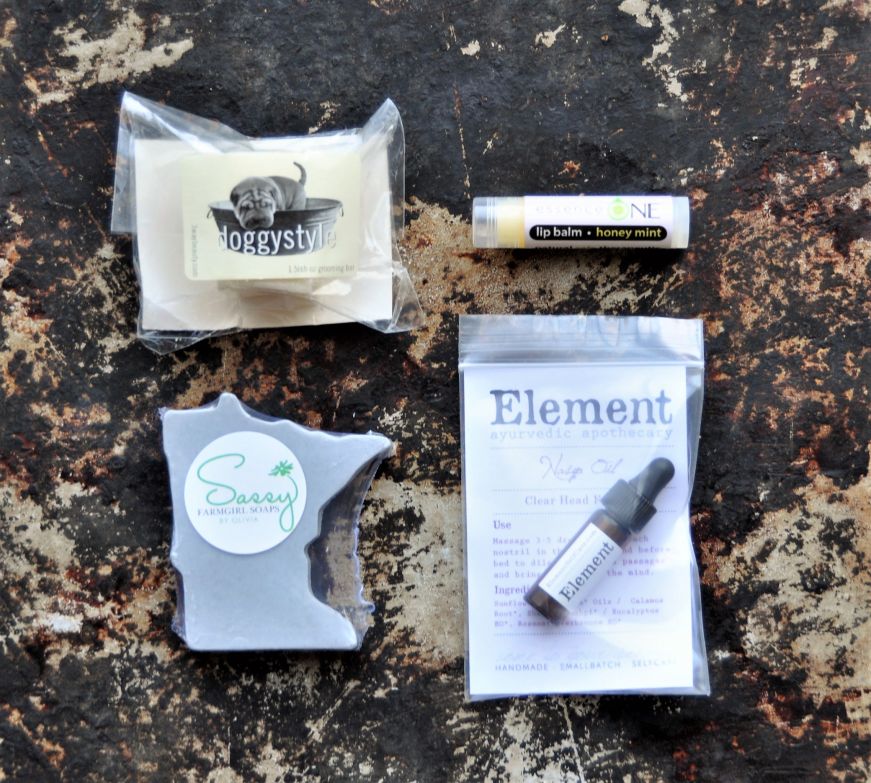 Bath & Beauty
3waybeauty: shower/shampoo/shave bars for humans and grooming bars for dogs.
Element Ayurvedic Apothecary: body mists, skin care, scrubs, and more scented with essential oils to mindfully indulge the senses.
Essence One: natural deodorants, soaps, lotions, lip balms, cleaning products, and more scented with calming blends of essential oils. 
Sassy Farmgirl Soaps: handcrafted soaps made by eight-year-old farm girl Olivia.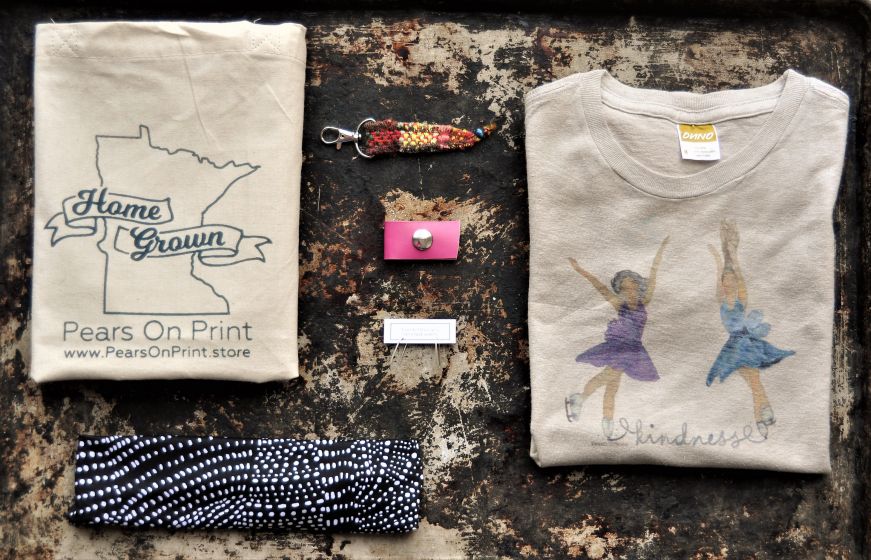 Accessories & Apparel
Aprilierre: jewelry made with ethically-sourced metals and gemstones.
Desdamona Doolittle: funky accessories made from recycled leather. 
EverArt Designs: handmade modern jewelry.
Inclusivi-Tee: artist-designed, progressive-themed tees, with 100% of profits going to charity.
Les Bags: handmade, high-quality tote bags.
Mezamé Designs: handwoven accessories and apparel.
Moxie Malas: beaded necklaces and bracelets, some of which include porous lava stones that can be used to diffuse essential oils.
nest PURE: bags made with sustainable materials.
Pears on Print: screen-dyed baby bodysuits and tees.
Radiate: stylish active wear.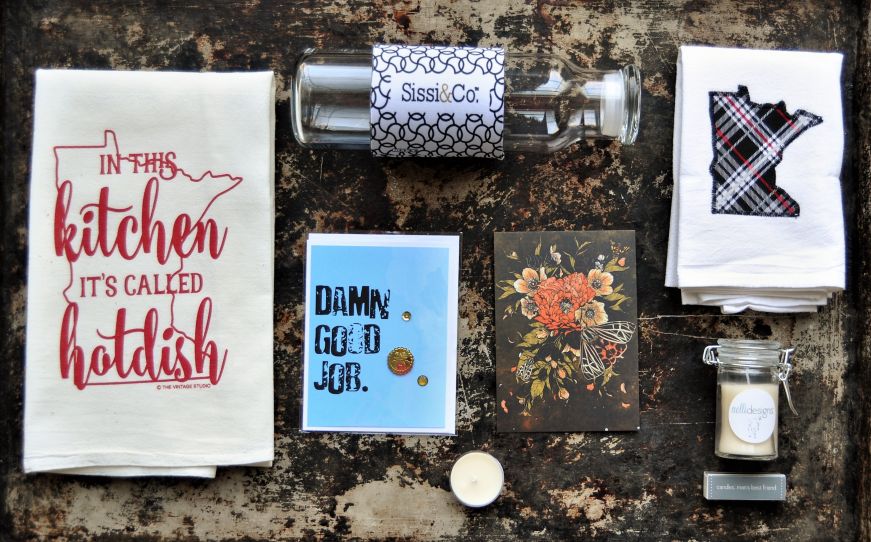 Home & Gifts
Erica Williams Illustration & Design: posters, prints, stationary, apparel, and pins featuring original artwork.
Excelsior Candle Co.: hand-poured soy candles made with custom essential oil fragrance blends. 
Kate Pearce Studio: Minnesota-themed floursack towels.
Muddy Mouth Cards: irreverent greeting cards.
Nelli Designs: pet memorial and dog-themed candles.
Shaka Attack: animal-themed storage bins for kids' toys.
Sissi & Co.: inspirational goods and wares including drinkware, apparel, candles, and stationary.
The Vintage Studio: state-themed products including totes, ornaments, towels, decals, and magnets.
These makers are a small sampling of the 50+ vendors who will be at Lowertown Pop at St. Paul's Union Depot on March 24, 2018.  Enter the giveaway below by midnight on March 18, 2018 for a chance to win two free tickets! (U.S. residents only)
Can't make it to Lowertown Pop?  Many of the makers' products are available online via the links I've included in this post.