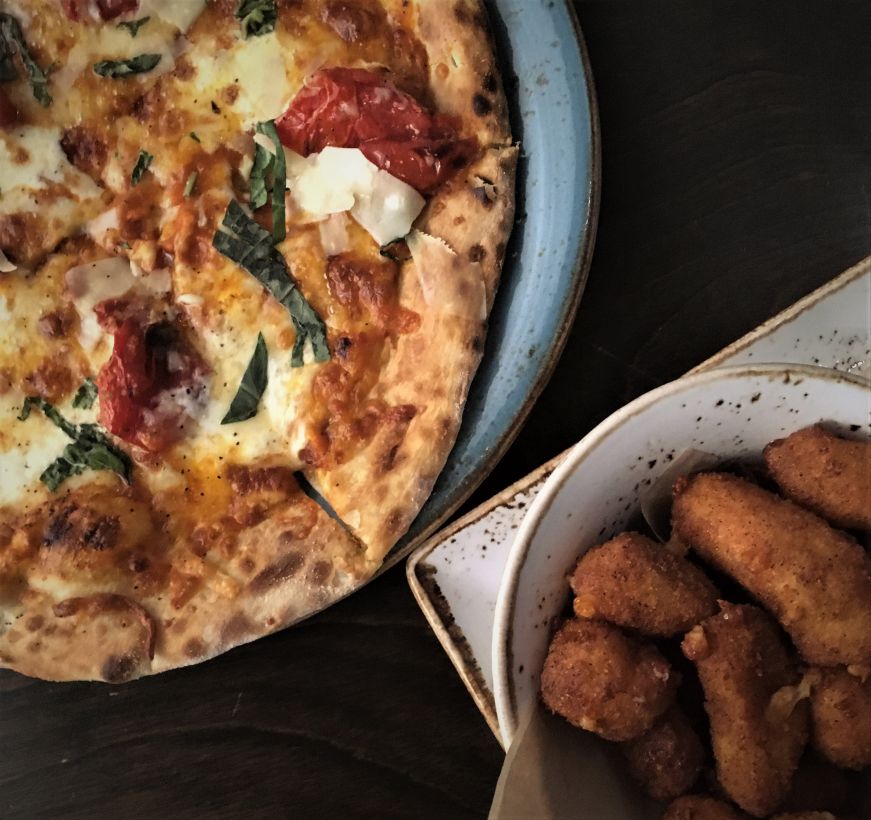 The photos in this post were taken pre-pandemic and may not reflect the Mall of America's current health and safety measures.
Spending the evening with Mike at the Mall of America (MOA) in Bloomington, Minnesota is one of my favorite date night traditions.
As a child of the late 90s and early 00s, I really enjoy malls.  I appreciate that they're walkable and climate-controlled, unlike the open-air "lifestyle centers" that are now all the rage.  I revel in the sensory overload of having so many things to see and smell and eat.  I like how they remind me of a simpler time in my life—not necessarily a time that I want to return to, but one that's fun to occasionally revisit.
January through March is our favorite time of year for a MOA date: the hubbub of the holiday season is over, and it's nice to be able to walk around when we start to feel cooped up by the cold temperatures (the distance around each level of MOA is 0.57 miles, so we get a two-mile walk in by the time our evening is over).  Over the years, we've perfected our Mall of America date night formula.  Here's how to plan your own MOA date night in four easy steps, with a bonus suggestion to take it to the next level.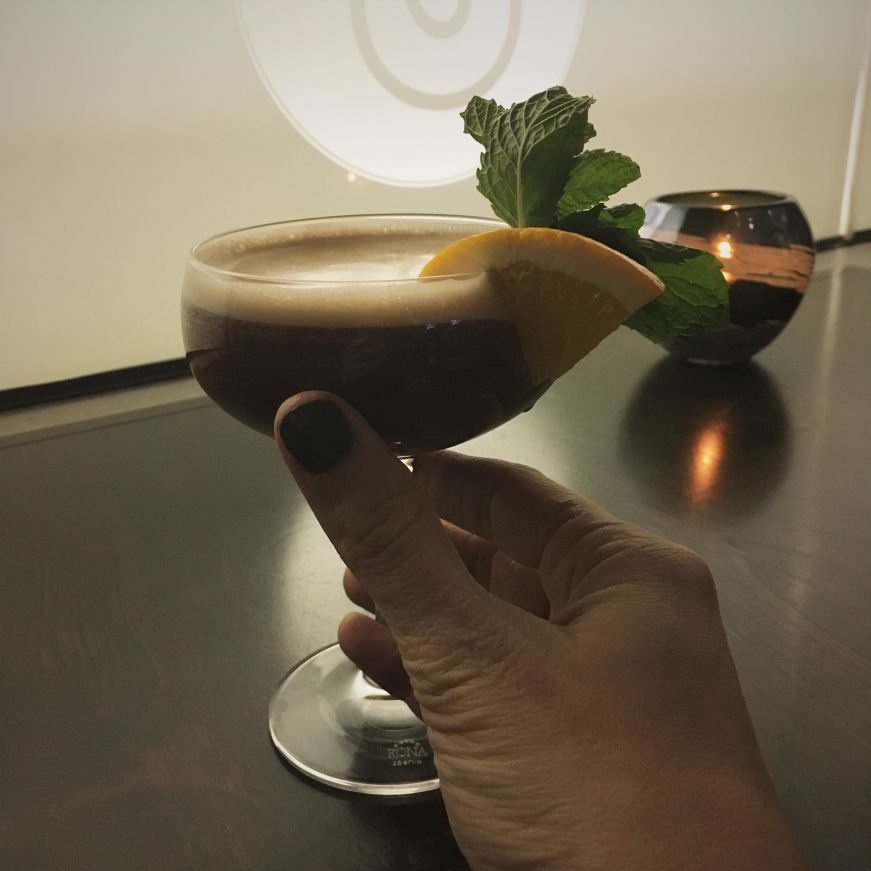 1. Happy hour
We like to start our Mall of America date nights with happy hour at Cedar + Stone, Urban Table, the J.W. Marriott's restaurant and bar (the hotel is attached to the mall).  It has an upscale atmosphere and is quiet enough to have an enjoyable conversation.  The main draw for me is the cocktails, many of which feature local craft spirits and Bittercube bitters (my go-to is the Cedar Ave., made with Vikre Boreal Cedar gin, rosemary syrup, lemon juice, and cherry bark vanilla bitters). 
Cedar + Stone also has a decent food menu—my favorite pick is the margherita pizza.  The spicy cheese curds with a tangy blue cheese yogurt sauce are good too.
Another place I'd recommend for happy hour is CRAVE, a crowd-pleasing local chain with good deals on drinks and food.  A current listing of Mall of America happy hour specials is available here.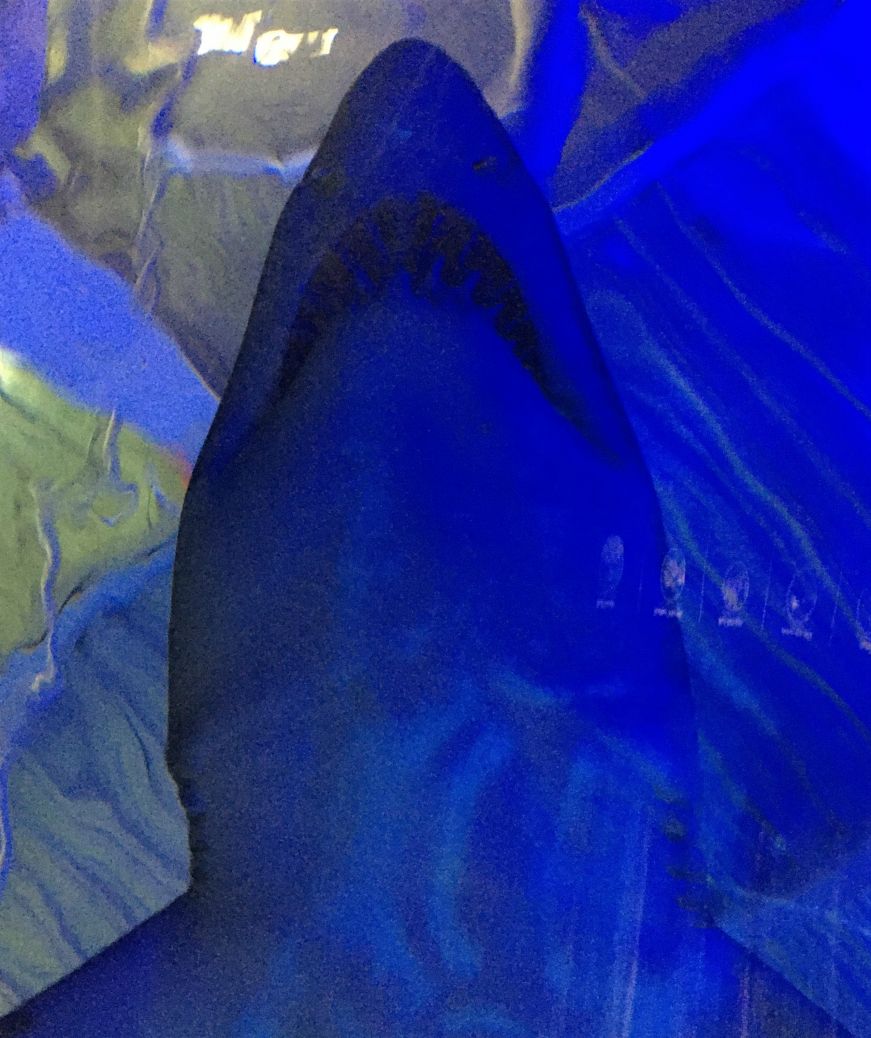 2. Entertainment
Next on the agenda is a date night activity—the Mall of America has a surprisingly impressive array of entertainment options.  Most are pretty touristy, but for me, that's perfect.  I like having a low-key evening where I just get to relax and not think all that much.
My favorite mall activity is Sea Life Aquarium, which has a rainforest exhibit with bugs, reptiles, and fish; a series of clear underwater tunnels that you walk through to see sharks and other fish swim overhead; tanks of jellyfish and seahorses; a sting ray pool; and a touch pond.  Some of the exhibits are definitely geared towards kids, but on a Friday evening the crowds are sparse and it's mostly couples.  The highlights for me are the tunnels—watching a 14-foot long fish or a sea turtle swim over you is straight-up delightful.
If you're a Minnesota resident, pre-purchase aquarium tickets online for an $4 discount.
Another activity I've enjoyed is FlyOver America, an immersive ride where you sit in a suspended chair with your feet dangling and watch movie on a giant screen that makes you feel like you're soaring over the continental U.S. or Hawaii.
If you're into thrill rides, Nickelodeon Universe has a festive fairgrounds feel after dark.  The Mall of America also has two mini golf courses, a mirror maze, escape room, ax throwing arena, movie theater, and more—here's the full list of entertainment venues.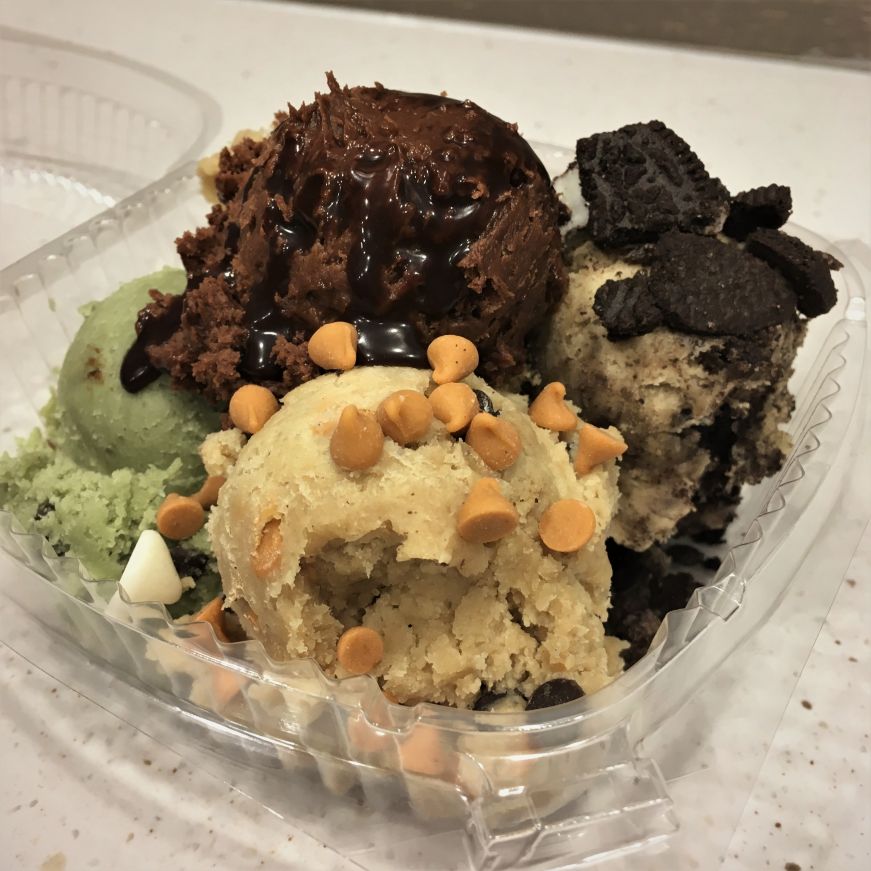 3. Dessert
On to another crucial part of date night: dessert.  The Mall of America has dozens of options for sweet treats, from frozen yogurt and cookies to cream puffs and boozy milkshakes.  My go-to is the edible cookie dough flight at Dough Dough—it tastes almost as good as the real deal, and I love the extra-sweet, over-the-top aspect of eating a container full of cookie dough.  The list of flavors rotates, but my favorites are usually available: brownie batter, monster, and cookievour (cookies and cream with Oreo pieces). 
Mike is partial to the super thick vanilla milkshakes at Häagen-Dazs, and the confections at Macarons by Maddie Lou taste as lovely as they look.  However, I think your best bet is to just wander around and see which dessert spots look appealing.
Here's the full list of restaurants at the Mall of America.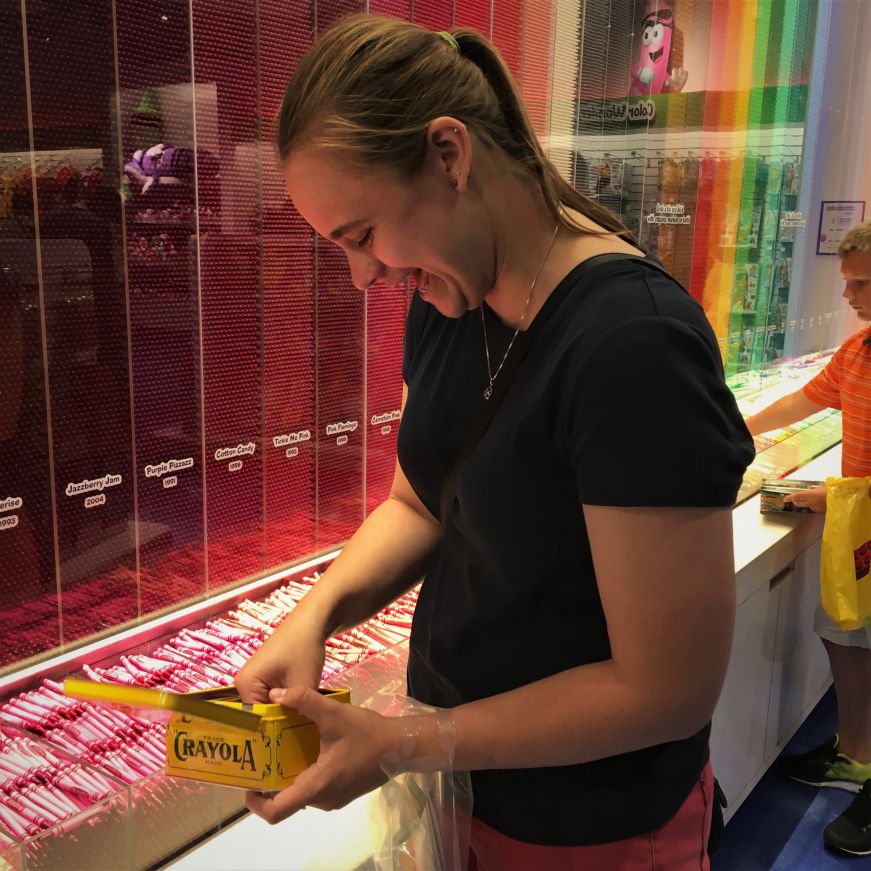 4. Shopping
Now that you're well-fed and entertained, it's time to focus on what arguably is the main focus of a mall: the stores.  Shopping-wise, there's really everything at the Mall of America, from ubiquitous chains to quirky specialty shops (for instance, multiple stores devoted solely to socks.) 
My only rule for Mall of America date night shopping is that I don't worry about buying anything practical, which means that browsing for work attire is out and sampling my way through the products at Lush and The Body Shop is in.  I also like to check out the clearance section at L.L. Bean, and gazing at the wall of crayons at the Crayola Store fills me with a sense of wonder.
Here's the list of stores at the Mall of America, but I recommend walking around the entire mall and checking out whatever strikes your fancy.
5. (Optional) Spending the night
Typically, our date night budget doesn't allow for a hotel stay, but a few years ago I got a complimentary night at the Radisson Blu (since I cover travel as a freelance journalist they offered me a hosted stay).  I loved the upscale amenities and modern design, and to be honest we enjoyed our room so much that we spent most of the evening relaxing there instead of exploring the mall.
The other hotel at the Mall of America is the J.W. Marriott, and there are also several nearby hotels that offer mall shuttle service. 
If you enjoyed this post, pin it!