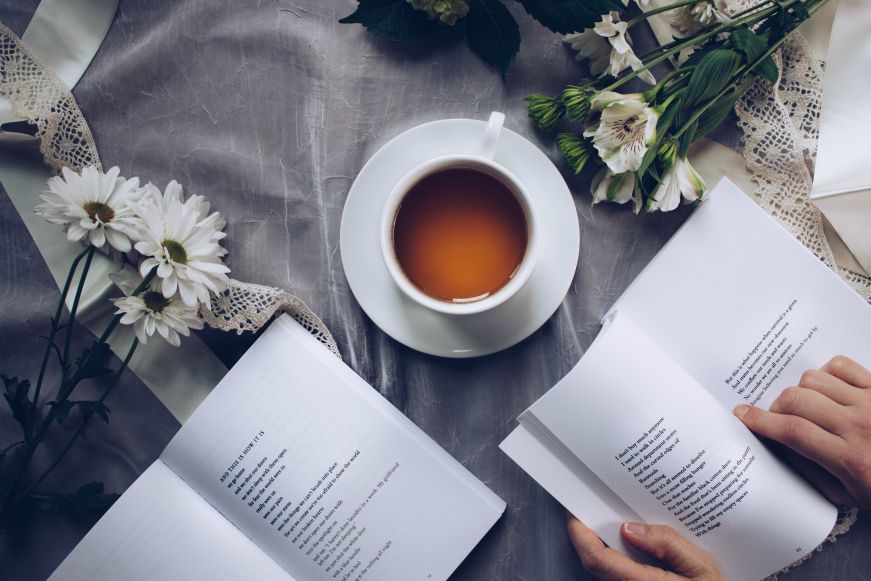 Back in Ye Early Days of the Pandemic, I made the mistake of watching the first two seasons of Babylon Berlin, a German neo-noir series set against the backdrop of the crumbling Weimar Republic.  The government dysfunction and rise of fascism hit a bit too close to home, and my insomnia took a decided turn for the worse.
So lately, I've turned towards entertainment that transports me to somewhere (anywhere) away from the current stressful reality.  During the Depression, people found respite in frothy Technicolor musicals; my escape is Netflix reality shows and Agatha Christie.  If you're of a similar escapist mindset (and share my penchant for mysteries and melancholy folk rock) here's a list of what I've been watching, listening to, and reading.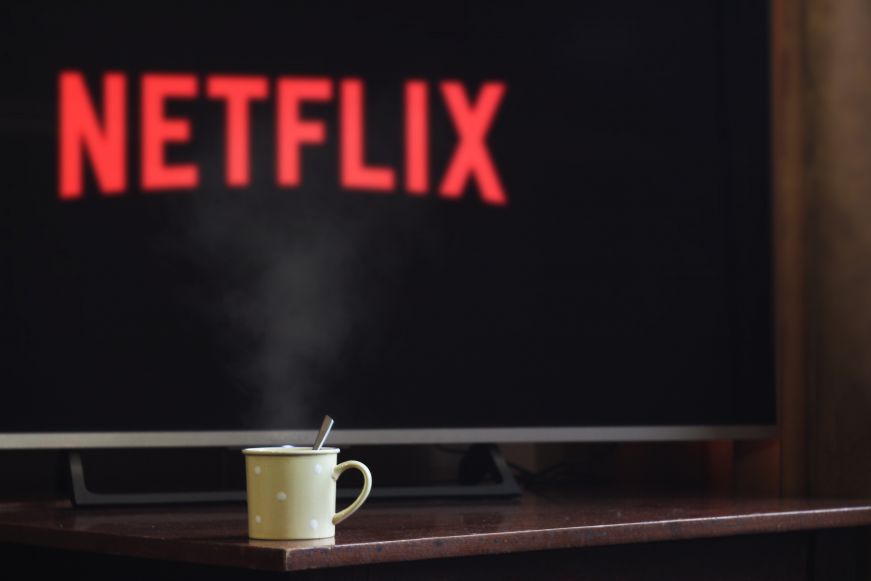 TV Shows
Netflix's The Big Flower Fight is the perfect example of a genre I've coined "low stakes reality TV".  Low stakes reality TV shows tend to be British contest-style shows based on a creative pursuit, with judges who provide constructive criticism instead of being mean.  The focus is on the actual contest—in this instance, building giant floral sculptures—instead of interpersonal drama.  I loved The Big Flower Fight's bright colors and sweeping panoramas of the British countryside, and I also appreciated the racially and LGBT-inclusive casting.
Although it's Canadian-produced, Blown Away is another Netflix show in a similar vein, with glassblowers creating fanciful works of art.  I do wish the episodes were a bit longer, so that they could cover the technical aspects of glass blowing.  More often than not, at least one glass sculpture shatters during the episode, and it was weirdly comforting to watch the artists shrug it off and keep going—dealing with disaster is just part of the process.
I love Netflix's Glow Up so much—it's a makeup competition show, but the makeup is more likely to be an intricate exploration of self expression than a smoky eye.  I've had my makeup done professionally for a few photo shoots, so I had some sense of the artistry involved, but Glow Up took my appreciation to a whole new level.  If you enjoy color, you'll absolutely love this show, and the casting was LGBT-inclusive.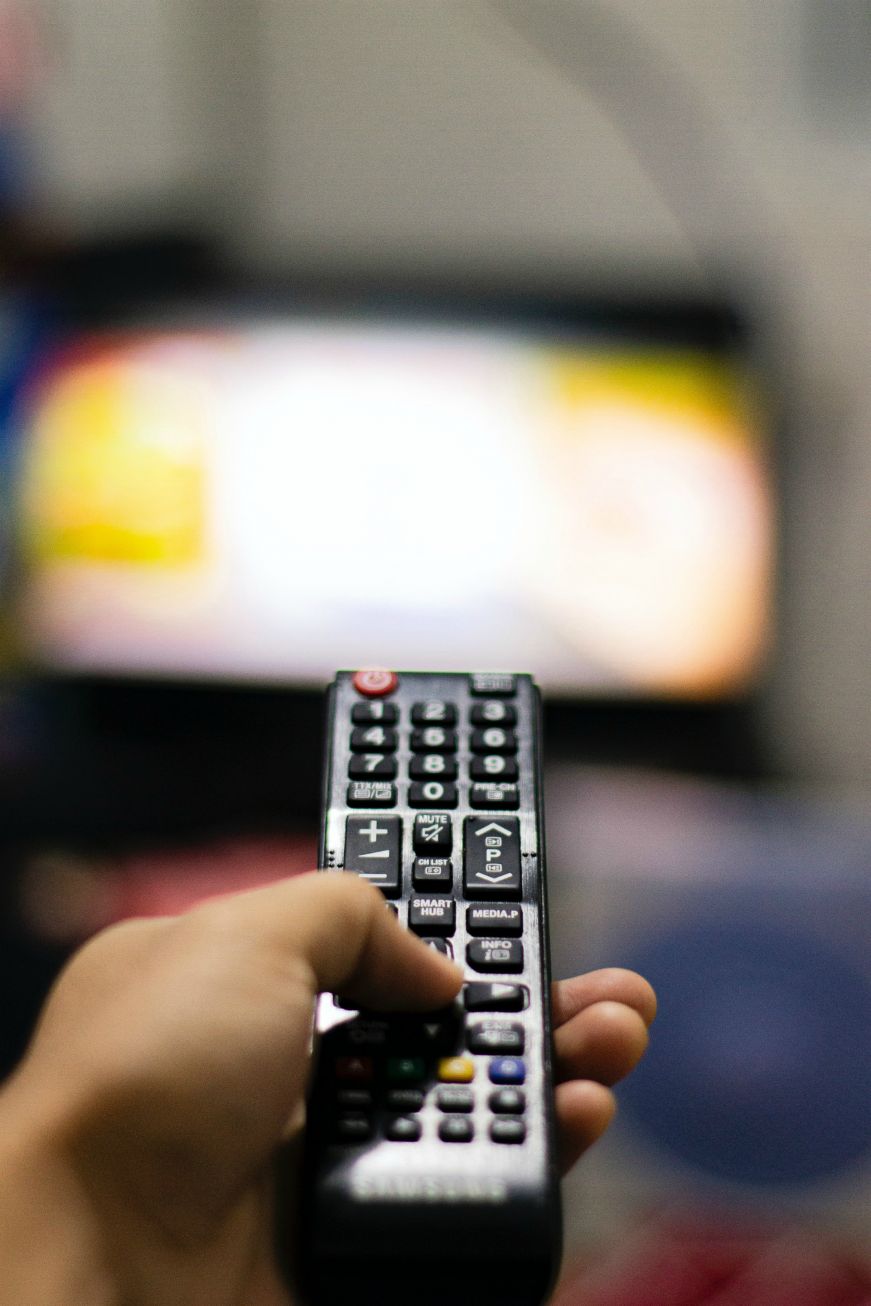 Grand Designs is a British television show that features architecturally noteworthy projects, whether they're new builds or extensive renovations of existing historic structures.  There are so many great things about this show: the various locales, from the heart of London to the rural Isle of Skye; the focus on historic preservation; and how the work of tradespeople is respected and highlighted.  Seasons 10 and 15 are available on Netflix—I really need to figure out how to watch the rest.
"I can see why you like this show," Mike said as I was watching Lucy Worsley's Royal Myths & Secrets.  "It's kind of dorky and very educational."  That does sum up Lucy Worsley's television presence in general: she's a British historian who takes a very hands-on approach.  Instead of just talking to the camera in front of historic buildings, she dresses up in various costumes, takes part in the historic reenactment portions of the episodes, and teaches you quite a bit in the process.  Royal Myths & Secrets is available for streaming if you're a PBS member; some of her other shows are available for free online and via broadcast on your local PBS station.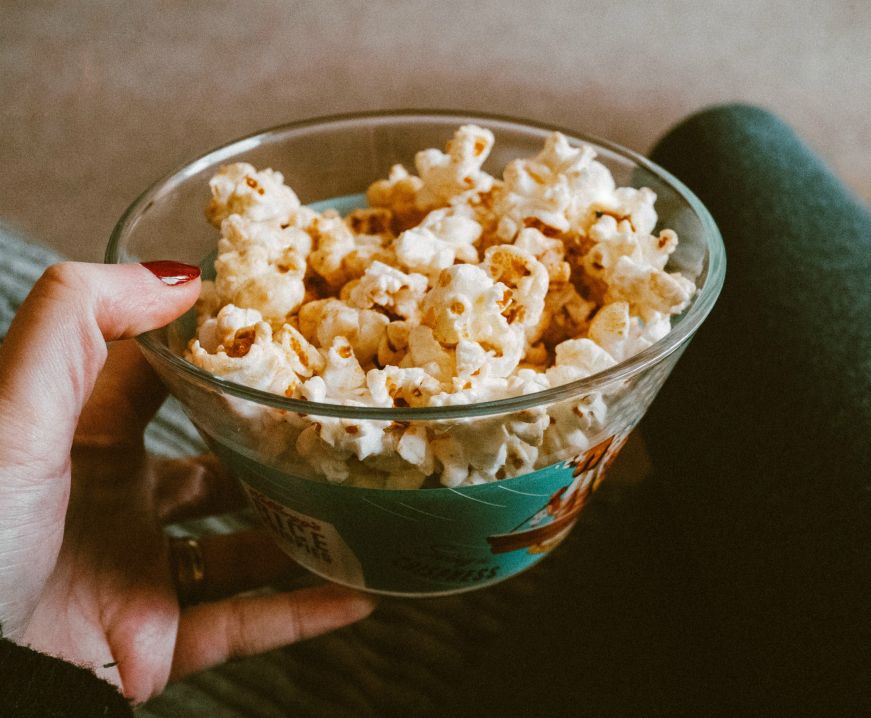 Movies
I love Miss Fisher's Murder Mysteries, an Australian TV series about a glamorous private detective in 1920s Melbourne.  The series ended in 2015, but there's a new movie that just came out this year: Miss Fisher and the Crypt of Tears.  It's available on Amazon Prime, or you can rent it via Google Play or YouTube (I went with the YouTube option).  As in the series, the best parts are Miss Fisher's charm, wit, and lavish wardrobe, and the movie's globe-spanning settings are a delight.  A few of the plot points were deeply silly, but really, that's beside the point.
Netflix's Enola Holmes is such a fun romp—it's an alternative take on Sherlock Holmes, starring his younger sister.  It's funny and suspenseful and heartwarming.  While the plot might take some leaps here and there, the movie is well-acted and looks fabulous.  I appreciated how it centered a genuine message of empowerment for women and girls, as well as the inclusive casting.
I'm glad that I never watched Who Framed Roger Rabbit as a kid—I enjoyed it much more fully as an adult, when I could appreciate the references to classic animation, film noir, and history.  The movie has a more adult sensibility than animated PG movies today, with a main character using alcohol to cope with trauma, sexual innuendos woven throughout the story, and some disturbingly violent imagery.  But since it's set in a zany alternative 1940s Los Angeles where cartoon characters mingle with humans, it still has a refreshingly escapist feel.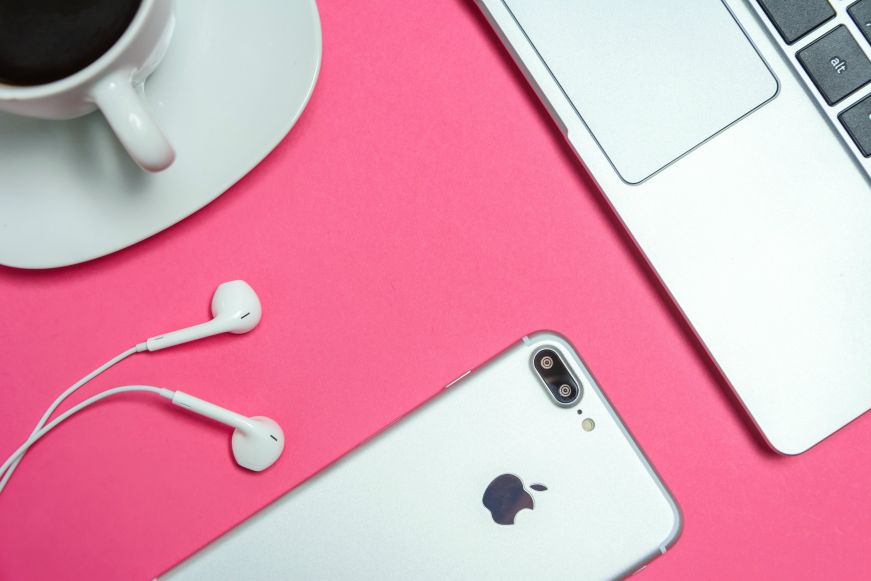 Podcasts
Clearly, I have a thing for classic mysteries, so Phoebe Reads a Mystery is squarely in my wheelhouse.  It's exactly what it sounds like: the host, Phoebe Judge, reads a chapter from a classic mystery novel every day.  It's like someone reading you a bedtime story that never ends, since as soon as she finishes one book she starts another the next day.  Some of the books she's read include The Mysterious Affair at Styles, The Hound of the Baskervilles, Dracula, and Jane Eyre.  One thing to keep in mind: the books reflect the problematic attitudes of their times, and sometimes include racist, classist, and misogynistic content, as well as language about disabilities and mental illness that is no longer acceptable.
Scam Goddess is a hoot—host Laci Mosley and a guest comedian delve into current scam news and historic hoodwinks, with plenty of entertaining tangents along the way.  This show makes me literally laugh out loud, both at the ridiculous nature of the scams and Laci and her guest's commentary.  Scam Goddess is quite explicit and isn't the best pick if younger listeners are within earshot.
I listen to Natch Beaut because the host, Jackie Johnson, is hilarious—the beauty tips I pick up are a bonus.  Usually, skincare and makeup are only the jumping off point for an episode: the wide-ranging discussions Jackie has with her guests typically include topics like relationships, mental health, and social justice.  Natch Beaut is another explicit show that isn't suitable for younger listeners.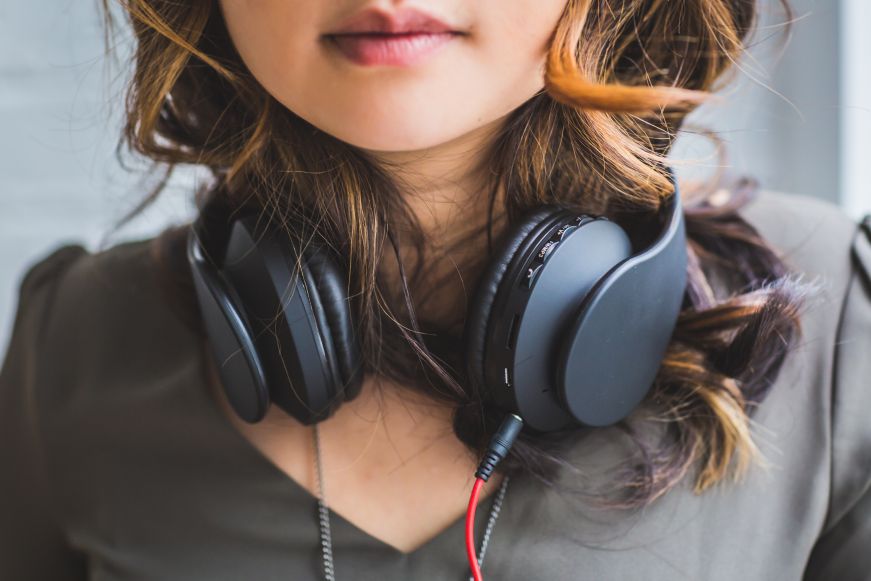 Albums
Thanks to Spotify's algorithm, I've discovered that my music of choice is melancholy folk rock, and The Wild by the Rural Alberta Advantage is the epitome of the genre.  Haunting vocals, driving beats, and lyrics about hanging on through tough times—if this isn't pandemic mood music, I don't know what is.  My favorite tracks are "Alright", "Brother", and "Bad Luck Again", but really, this is an album that's best enjoyed in its entirety, preferably while driving down a highway late at night.
An album called Hope sounds a little too on the nose (and unbearably saccharine), but the Strumbellas' optimism is tempered with pain and uncertainty.  "We Don't Know" is the song I turn to again and again for comfort, and my other favorite tracks are "Shovels & Dirt" and "Young & Wild".
I've long admired Frank Turner's ability to take difficult subjects—heartbreak, addiction, neo-fascism—and turn them into poignant, high-energy punk songs.  Positive Songs for Negative People delivers exactly what it promises: no easy reassurances that everything will be okay, but plenty of encouragement to stay in the fight.  "Get Better" has been my anthem lately, and "Glorious You" is a lovely little song for the days when you're struggling.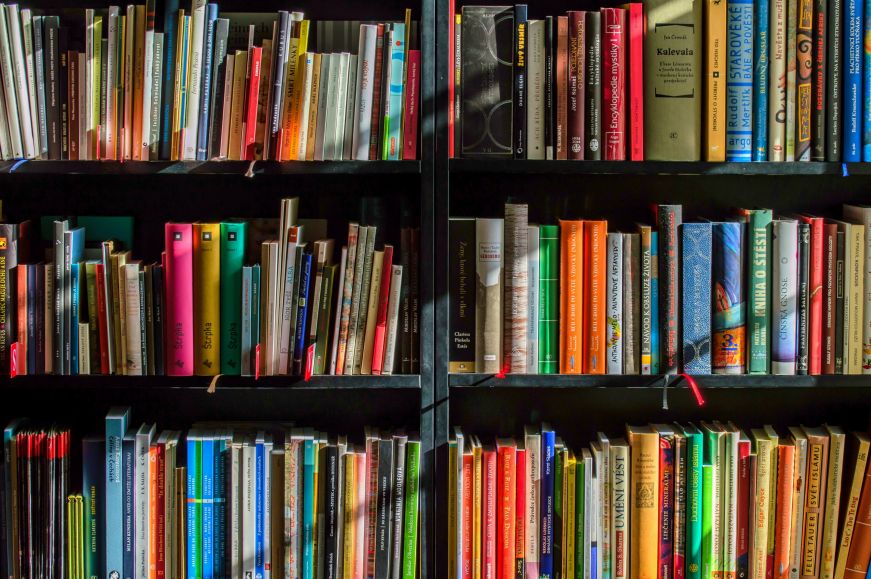 Books
I've been reading and rereading Agatha Christie's novels for 20 years now—I find it reassuring to sink back into familiar stories and characters, and since the plotting is so intricate I've usually forgotten a few details since my last read.  She's also a genius at characterization: with only a few details and lines of dialogue, you know exactly what type of person you're dealing with.  The downside is that some books include racist, homophobic, and classist attitudes (the homophobia and classism are toned down in her later work; the racism isn't).
The Brother Cadfael Chronicles are a gentle take on 1110s England, featuring a former crusader turned monk who solves murders against the backdrop of the civil war between King Stephen and Empress Maud.  That sounds like bleak setup, but the murderer is always brought to justice, there's a romantic subplot between minor characters that's happily resolved, and Brother Cadfael gets in  some witty dialog.  I first read the Cadfael books in college, and it's been a delight to revisit them. 
If you enjoyed this post, pin it!