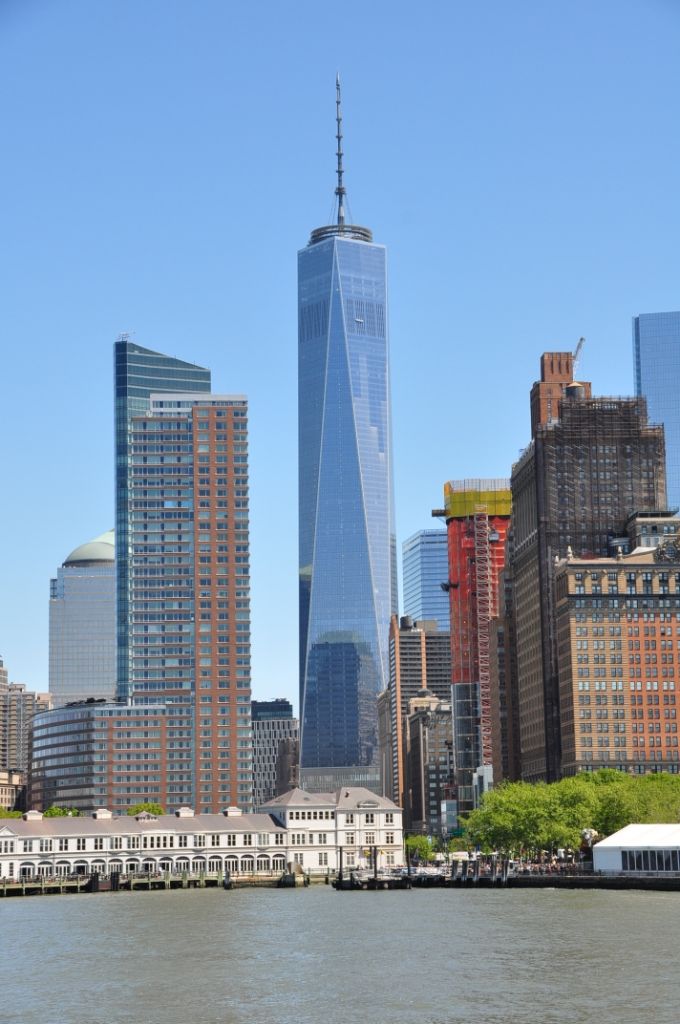 Although you may not have suspected it from my previous posts on iconic New York foods, food destinations, and restaurants, we saw much more on our trip than bagels and gargantuan pieces of cheesecake.  We looked down on Manhattan from the top of the Empire State Building, took the ferry to Liberty Island, saw a Broadway show, and rode the roller coasters at Coney Island's Luna Park.  Here's some information about our favorite sights and walks of our trip, as well as advice about seeing New York on a budget and miscellaneous tips.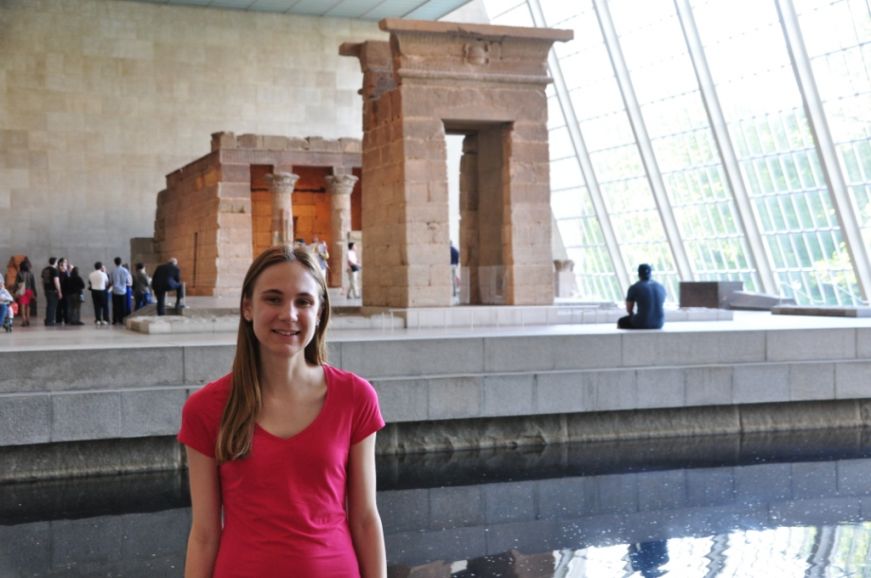 Sights
After checking out Grand Central Terminal's iconic Main Concourse, head downstairs to the dining concourse.  A collection of famous New York eateries have kiosks or restaurants, including Junior's (of cheesecake fame), Shake Shack (founded in NYC), Magnolia Bakery (known for their cupcakes featured on Sex and the City), and Zaro's Bakery (the best pretzel I've had outside of Germany).  The terminal also houses a mall's worth of shops; my favorite is the New York Transit Museum Store, which sells subway-themed apparel, jewelry, home goods, and toys (I bought this shirt and a subway map potholder).
Central Park was much smaller than I expected (probably because the park reserve I live next to is nearly six times larger than Central Park).  As a mediocre bicyclist with a sticky front brake, I was still able to bike around the park's big perimeter loop in about an hour.  However, the major downside was that many of the park's points of interest are only accessible via pedestrian paths, so by biking you miss out on much of the Central Park experience.
The Metropolitan Museum of Art is one of the world's largest art museums, with over two million works of art housed in two buildings, the Main Building on the Upper East Side and the Cloisters in northern Manhattan.  Admission to the Main Building includes same-week admission to the Cloisters, but if you're using the New York Pass, you only get same-day admission.  In that case, time your visit for a Friday or a Saturday, when the Main Building is open until 9 pm. Start your day at the Cloisters when it opens at 10 am, take a break for lunch (the outdoor Trie Café at the Cloisters is a picturesque option), and then head back down to the Main Building, pausing for a walk in Central Park so that you don't get art museum overload.  Grab a museum map and figure out your game plan: personally, I focused on the excellent Egyptian Art collection (which includes an entire temple), European impressionist paintings, and the Met's three Vermeers.  I recommend stopping by the larger-than-life-size Washington Crossing the Delaware if you have time (I literally gasped when I walked into the room, much to the amusement of the security guard).  If it's open, visit the Roof Garden Café and Martini Bar for one of the best views in Manhattan (it's fine to just take in the view if you don't want to buy anything).
The American Museum of Natural History is another vast museum, so do some research on the exhibits to decide what you want to see.  I recommend the fossil halls, especially the dinosaurs; the Hall of Human Origins, which includes life-sized models, skeletons, and fossil casts of different hominin species; and the Hall of Ocean Life, featuring a life-sized model of a blue whale.  Mike spent most of the day at the Rose Center for Earth and Space, which he would like to point out is engaging for adults but not particularly accessible to children.
The Bronx Zoo has two different pricing structures: you can either buy a general admission ticket ($19.95 for an adult) and add entrance to premium exhibits for $5 each, or you can buy an all-inclusive, total experience ticket ($33.95 for an adult, small discount if you purchase online).  It's worth checking out the premium exhibits beforehand on the zoo's website and running the numbers.  If you're interested in two or fewer premium exhibits, go for the general admission; three or more, spring for the total experience.  Since many of the premium exhibits are geared toward kids, we went with the general admission and paid for the Congo Gorilla Forest exhibit--the baby gorillas alone were worth the extra $5.
In a vacation that featured many museums, the Lower East Side Tenement Museum was our favorite.  Located in a restored tenement, the museum can only be seen via one of the guided tours that tell the stories of actual residents who lived in the tenement during different time periods, from German saloon owners in the 1870s, Eastern European Jewish immigrants at the turn of the 20th century, and Italian immigrants during the Great Depression.  The tours are an immersive experience (it's one thing to read about how each three room, 325-square-foot apartment housed up to 10 people, and quite another to be crowded into one of those apartments with 9 other people), and the tour guide was great at presenting information in an engaging, interactive format.  We took the Sweatshop Workers tour, and are planning on taking in another tour on our next trip.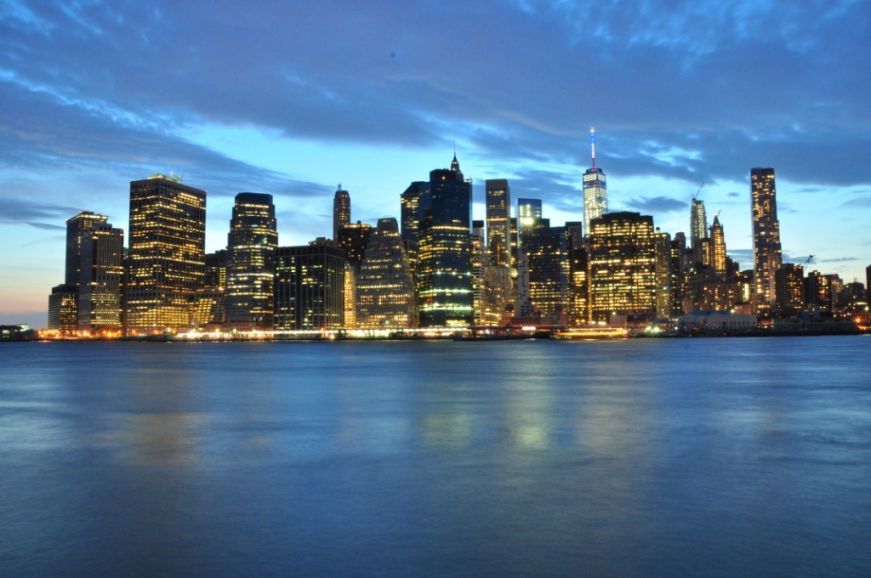 Walks See my Food Destinations post for information about my walks through Chinatown and Brighton Beach.
Brooklyn Bridge Park, a waterfront park along the East River, offers incredible views of the Brooklyn Bridge and Manhattan--visit at dusk so you can see the lights of the Empire State Building and the Brooklyn Bridge get brighter and brighter as darkness falls.  Stop at the Brooklyn Ice Cream Factory (cash only), located at Fulton Pier, for some chocolate-chocolate chunk ice cream with a gelato-like creaminess.
Our favorite evening stroll was through the Brooklyn Heights Historic District, dense with elegant brownstones and stately churches.
Times Square is impressive by day, but it's absolutely magical by night.  The illuminated billboards put out enough wattage to make it as bright as day, and you can see the theater lights down Broadway and the famous New Year's ball.  Yes, there are hordes of fellow tourists, but it's a quintessential part of the New York experience.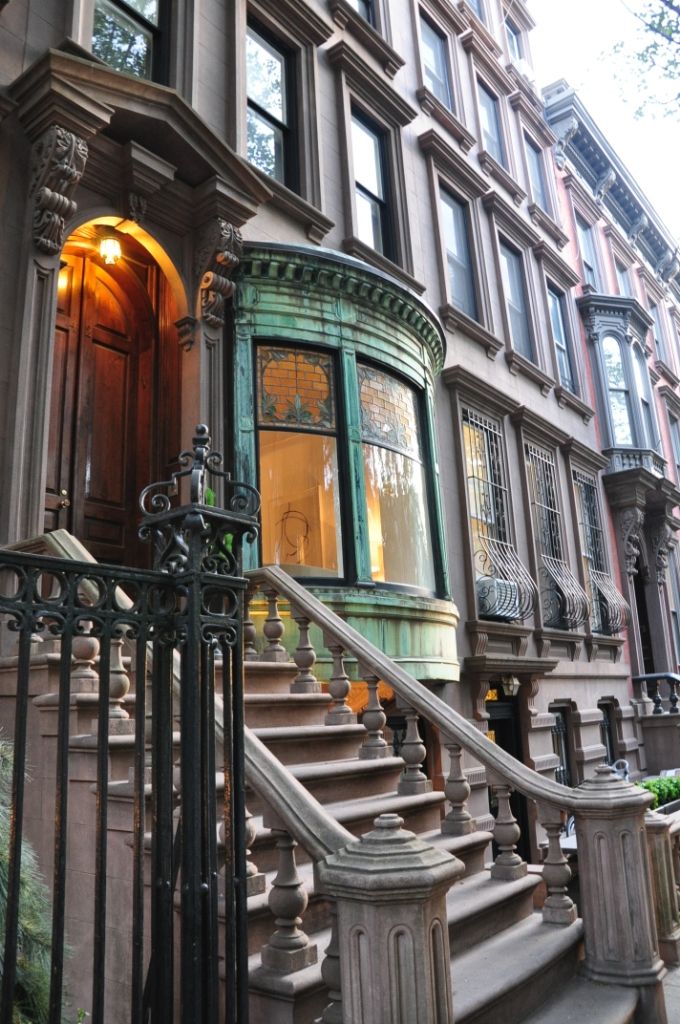 Money
I'm not sure if this is a New York-specific or a regional thing, but I was surprised by how many restaurants and shops were cash only or had a $10 credit card minimum (in Minneapolis, nearly everyone accepts credit cards for small purchases, thanks to Square).  We ended up going through much more cash than we have on any previous U.S. vacations.
Although the legality might be a bit dicey, Airbnb offers excellent accommodation options for the budget traveler.  We rented a studio apartment in a Brooklyn brownstone with a sitting room, double bed, bathroom, and a decent kitchen for about $100 a night, a fraction of what a basic hotel room would have cost.  Plus, we got more space (which was much appreciated after long days of sightseeing amongst the crowds), and we saved some additional money by eating in for most breakfasts and a few dinners.
Depending on your itinerary, you may be able to save some money on admission fees with the New York Pass, which is offered in 1, 2, 3, 5, 7, and 10 day durations and includes entrance to over 80 attractions.  The price fluctuates since there is always some sort of online sale going on--I got our 5-day passes for $180 each, plus a $4 service fee per pass.  Ultimately, we came out $10 ahead, which doesn't seem like much, but there are two major benefits besides the cost savings.  First, several attractions have a fast track entry line for pass holders, which allowed us to skip long lines at the American Museum of Natural History and the Intrepid Sea Air and Space Museum.  Second, because you want to make the most of the money you spent on the pass, you'll probably end up seeing some attractions that you might not otherwise have considered--the 4-hour unlimited ride wristbands at Luna Park brought us out to Coney Island for one of our favorite nights of the trip.  But there are also some drawbacks: some attractions have limitations (for example, you can't reserve tickets to get into the Statue of Liberty; you need to see the Met's Main Building and the Cloisters on the same day) and blackout dates (Luna Park).  Definitely figure out your itinerary and do some math to see if buying a pass makes sense for you.  The competing CityPASS is another option, although it didn't work out for us based on what we wanted to see.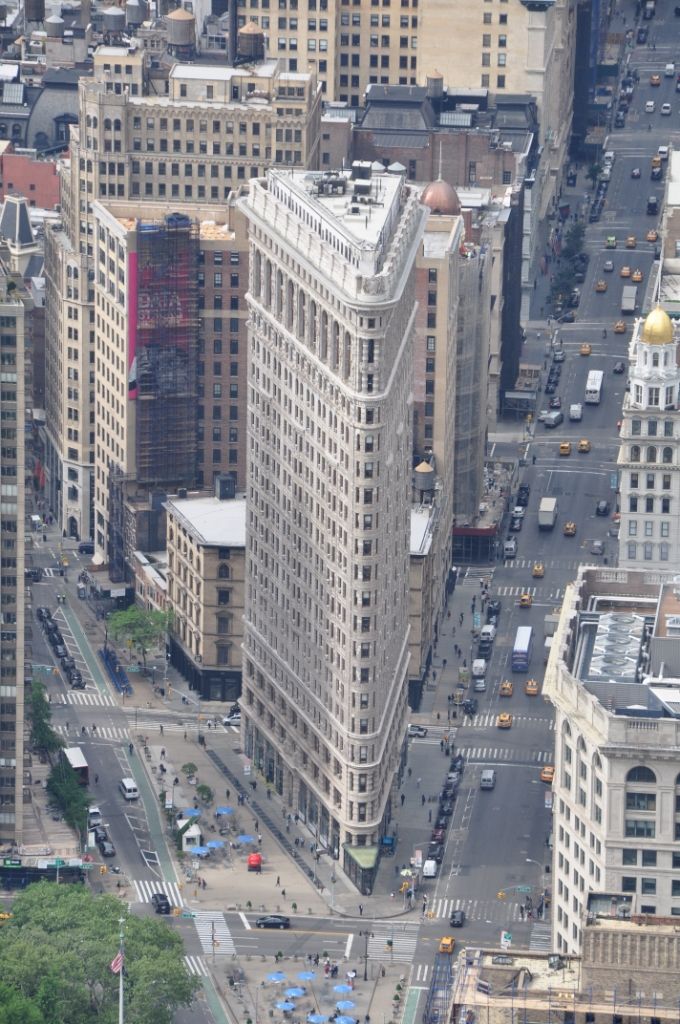 Miscellaneous
As someone coming from a relatively small city, I didn't have a frame of reference for how crowded New York City would be--I had to readjust my expectations, and anticipate that no matter what I wanted to do at any given time, hordes of other people would have the same idea.
The attire at the Broadway show we attended on a Tuesday night was much more casual than I expected.  I was worried that my knit dress wouldn't be dressy enough, but most women were wearing dress slacks, a significant minority were wearing jeans, and I even saw some shorts and flip flops (plus there was the woman sitting in her theater seat and eating a sandwich during intermission, but that's a whole other issue).
New Yorkers are much nicer that they get credit for.  Several people noticed our confusion and helped us navigate the subway, and one passerby was particularly helpful in explaining how to catch a connecting bus to the airport.
If you want to see a lot of the city on the cheap, the subway is your friend.  The 7-Day Unlimited MetroCard is a great deal, and probably worth buying even if you aren't staying a whole week--single fares add up very quickly.  Check out the MTA website for fare information, handy tips geared towards tourists, and service advisories (we ran into a lot of construction closures over the weekend; there are usually signs posted in the stations about any applicable service changes).  The New York Subway MTA Map and Route Planner app was an invaluable resource, although the route planner was occasionally inaccurate--double check your route against a map and posted route information before setting off.
If you want to get some historical context before your visit, New York: A Documentary Film is an 8-part miniseries that gives a great overview of the city's development and major historical events (it's available to rent from Netflix or you can purchase it on Amazon).  The Bowery Boys podcast is another excellent resource, with engaging episodes about the history of everything from Little Italy to the subway system.
Most importantly, accept that New York City is huge and you can't do it all.  Even if you're an obsessive planner, inevitably something will be closed for renovations, a subway service interruption will leave you stranded in Brooklyn, or the crowds will be too daunting.  Take a deep breath, savor your time in New York, and start a list for your next trip.