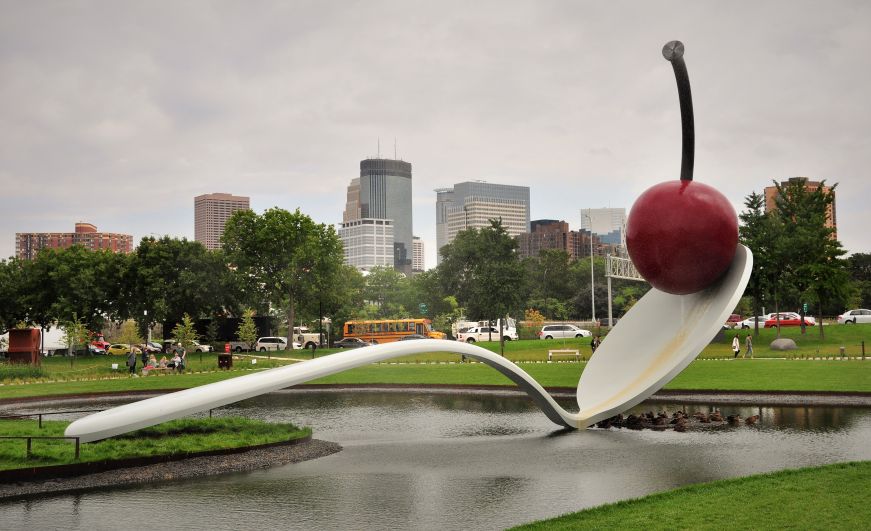 Thank you to the Roseville Visitors Association for hosting my stay.  As always, all content and opinions are my own.
Why visit Roseville, Minnesota?  To begin with, Roseville is perfectly positioned for a Twin Cities vacation--it's about a 10-minute drive to either downtown Minneapolis or St. Paul, and Roseville is the only northern suburb to border both cities.  All of the city's 11 hotels offer complimentary parking, and Roseville's lodging tax is one of the lowest in the Twin Cities metro.  Roseville also has the area's closest hotel rooms to Minnesota's ultimate event: the Minnesota State Fair.
In addition to its proximity to the Twin Cities, Roseville itself has plenty to keep visitors occupied.  Rosedale Center is one of the metro's largest shopping malls (and there's no sales tax on clothing and shoes in Minnesota); the Guidant John Rose OVAL is the largest outdoor refrigerated skating facility in North America, with ice skating in the winter and inline skating in the spring, summer and fall; and Bent Brewstillery is a combined brewery and distillery with unique beers and spirits (more on that below).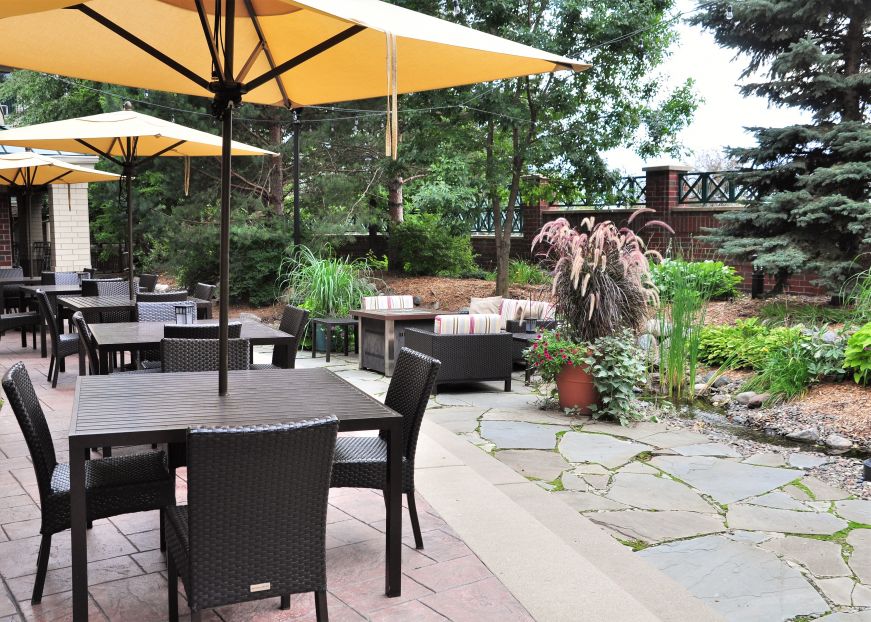 During my recent stay in Roseville, I was hosted by the Courtyard by Marriott, which has a great location off I-35W.  Nearby attractions include the Rosedale Mall (2 miles away), the Minnesota State Fair (5 miles away), downtown Minneapolis (9 miles away), and downtown St. Paul (11 miles away).  The hotel offers complimentary WiFi and parking, and there's a bistro in the lobby that serves breakfast, dinner, wine, and beer.  My favorite feature of the hotel was its namesake courtyard, with plenty of seating, greenery, and even a gurgling stream (I also loved that the 24-hour fitness center overlooked the courtyard--it's so much more inspiring to work out with a view!)  Other amenities include an indoor pool, whirlpool, laundry facilities, a business center with computers and printer, and a 24-hour market stocked with snacks and beverages.
Rooms are spacious and include a full-size work desk with an ergonomic chair (much appreciated), coffee maker, hair dryer, and iron and ironing board.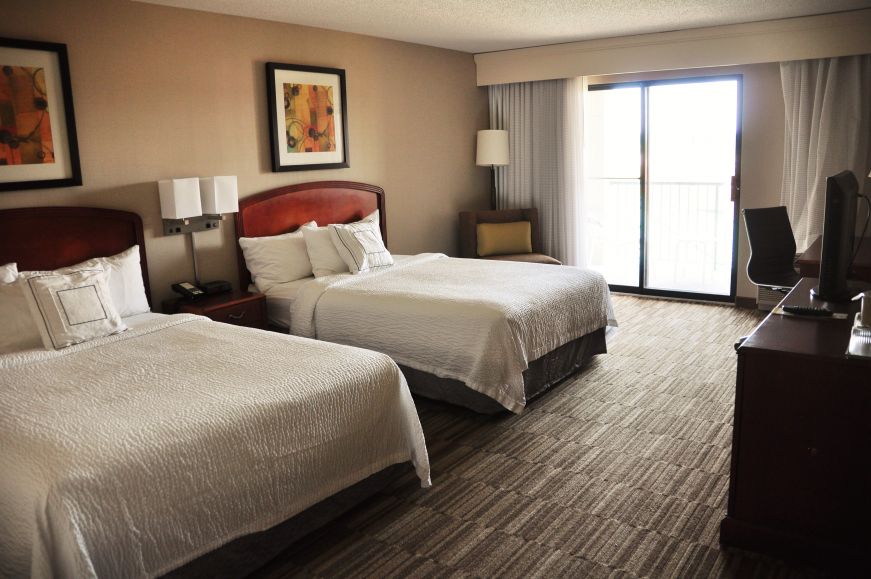 Our trip started at THAT Cooking School in the nearby suburb of Lilydale.  THAT Cooking School specializes in team building events, and they also offer classes, summer camps, and birthday parties.  We did a Minnesota-themed "Culinary Inferno" challenge: each team got a themed box of ingredients and had an hour to prepare a meal that would be judged on creativity, presentation and taste.  My team's theme was Fisherman's Lodge, so our ingredient list included walleye, wild rice, and sweet corn (other themes included the State Fair, Vikings Superbowl, and Hot Dish).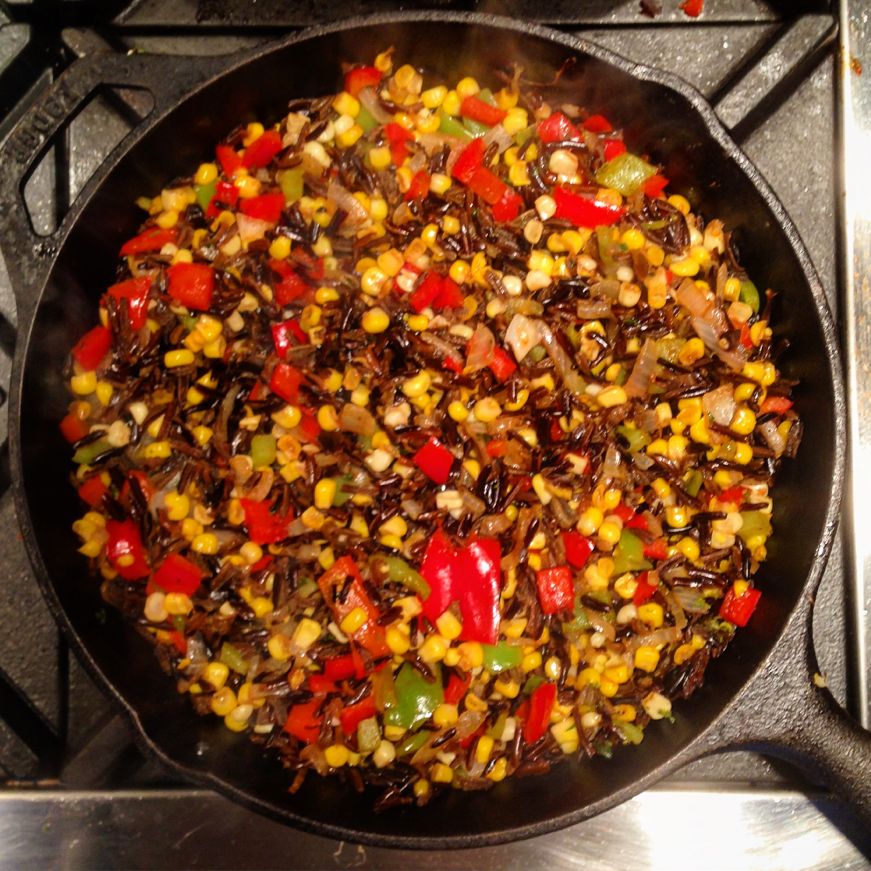 After an initial moment of panic, we turned our ingredients into blackened walleye served with a Mexican-spiced wild rice with corn salsa.  Although the competition aspect didn't do much for me--I'm the sort of person who plays Scrabble without keeping score--it was fun to cook in a professional-grade kitchen and see the creative meals that the other teams prepared.  Two teams even made homemade tortillas!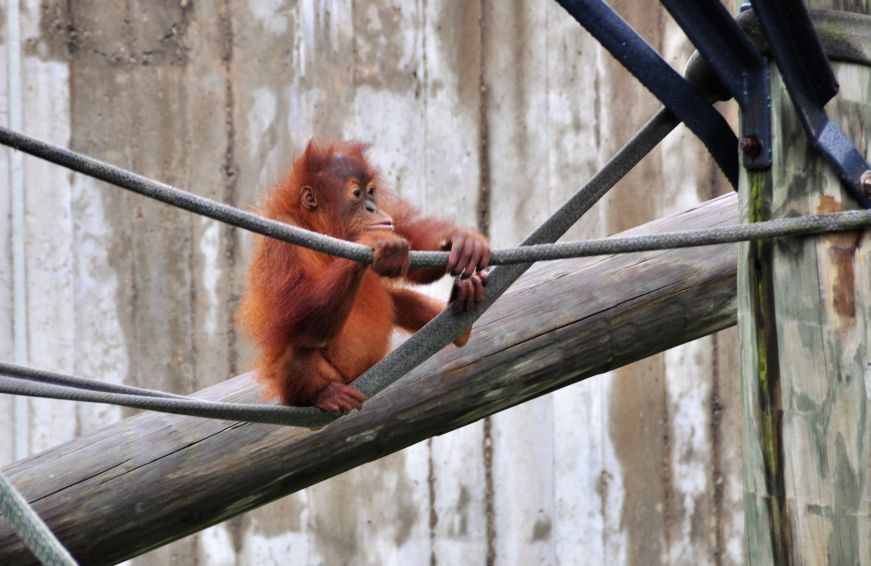 As a longtime fan of St. Paul's Como Park Zoo & Conservatory, I loved the opportunity to go on a behind-the-scenes tour.  We got to make enrichment treats for the polar bears (from peanut butter and marshmallow fluff!), feed a giraffe, and learn about Como's history.  The zoo's practices and philosophies have changed considerably over the years--for example, in the 1960s zookeepers walked a cheetah around the grounds on a leash and let visitors ride on the back of Toby the giant tortoise.  Today, the zoo focuses on enrichment for the animals that encourages natural behavior, and state-of-the-art, naturalistic exhibits like Gorilla Forest provide a much better environment than the cement cages that housed animals in Como's early days.
Como Park Zoo & Conservatory is open every day of the year.  Admission is free, with a recommended voluntary donation of $3 for adults and $2 for children.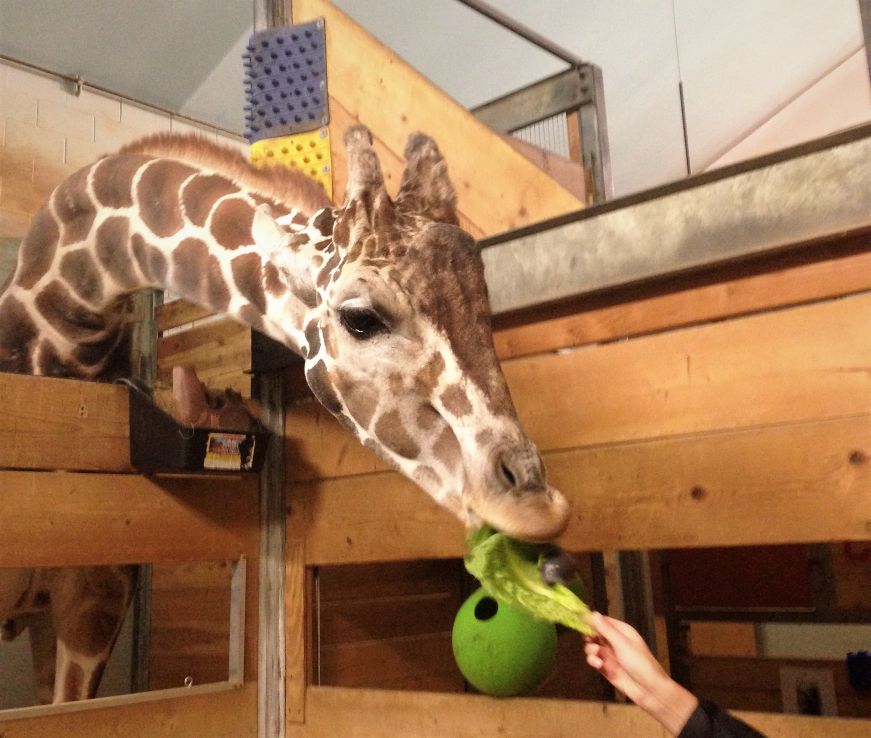 Next up was a round of mini golf at Can Can Wonderland, a quirky artist-designed course housed in the former American Can Company factory in St. Paul.  Each of the 18 holes was designed by a different artist, and they range from the whimsical (the Gramma's Living Room hole includes needlepoint, knick knacks, and an afghan-covered couch) to an optical illusion hole with hot lava.  There are also plenty of nods to local culture, like a State Fair themed-hole with a Ferris wheel and the purple-turfed "The Mini Golf Hole Formerly Known As the World's Longest Hole."  Can Can Wonderland also features an arcade with over 20 vintage arcade games and ping pong.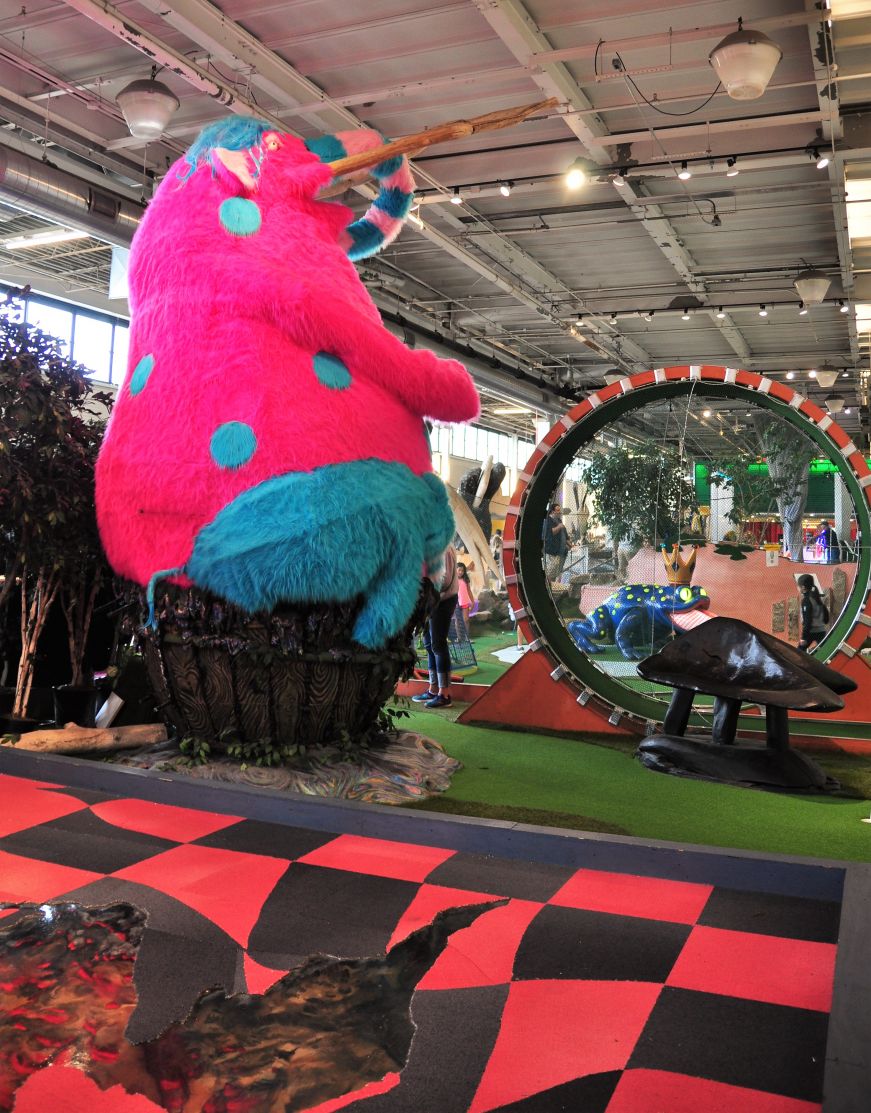 The concession stand-style food at Can Can Wonderland is just as unconventional as the mini golf: ice cream sprinkled with cheddar cheese powder (a surprisingly tasty salty-sweet contrast), mini donuts topped with bacon, and mac & cheese nachos.  There's even a full bar serving craft cocktails, boozy malts, and beer floats.  I'm planning a return visit to Can Can Wonderland just for the drinks!
Can Can Wonderland's hours and prices are listed online.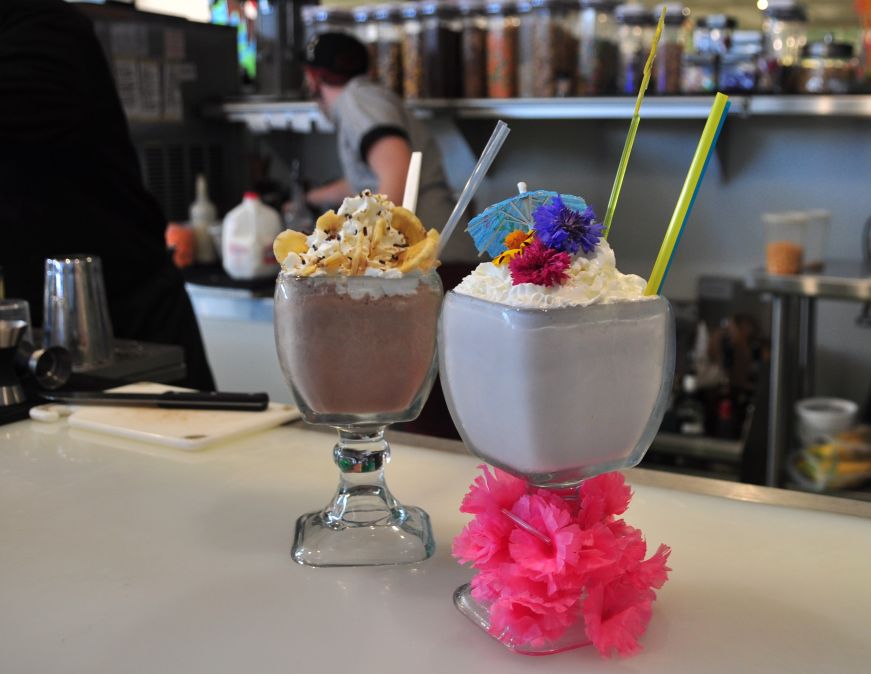 We stopped briefly at the Minneapolis Sculpture Garden, home to over 40 works including the iconic Spoonbridge and Cherry pictured at the top of the post.  A recent renovation added several new sculptures--a couple standouts are Hahn/Cock (a giant blue rooster) and an instantly recognizable LOVE sculpture.
Admission is free, and the Sculpture Garden is open every day from 6am to midnight.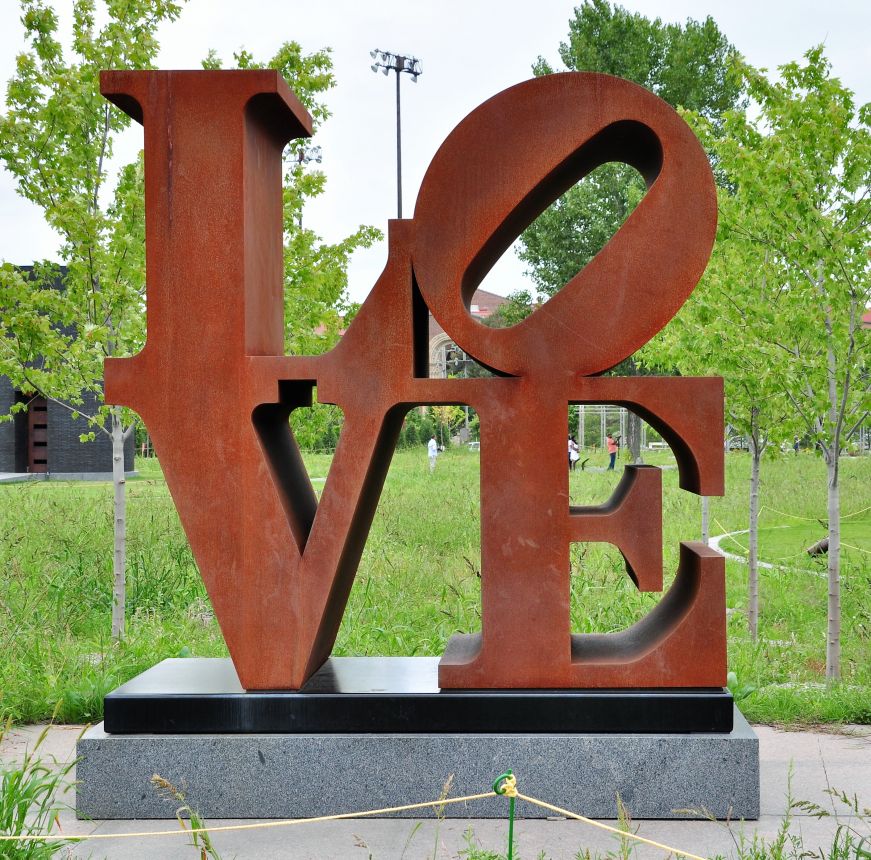 We returned to St. Paul for a visit to the Science Museum of Minnesota.  There's a wide range of exhibits, from dinosaurs and fossils to a collection of questionable medical devices that encourages visitors to weigh scientific facts when making medical decisions.  The Mississippi River exhibit, which includes a real river towboat, is particularly neat since the Mississippi River is right outside the window.  I also enjoyed the immersive experience of the Omnitheater, where educational films are shown on a 90-foot domed screen.
Various admission packages are available; further details and hours are listed on the museum's website.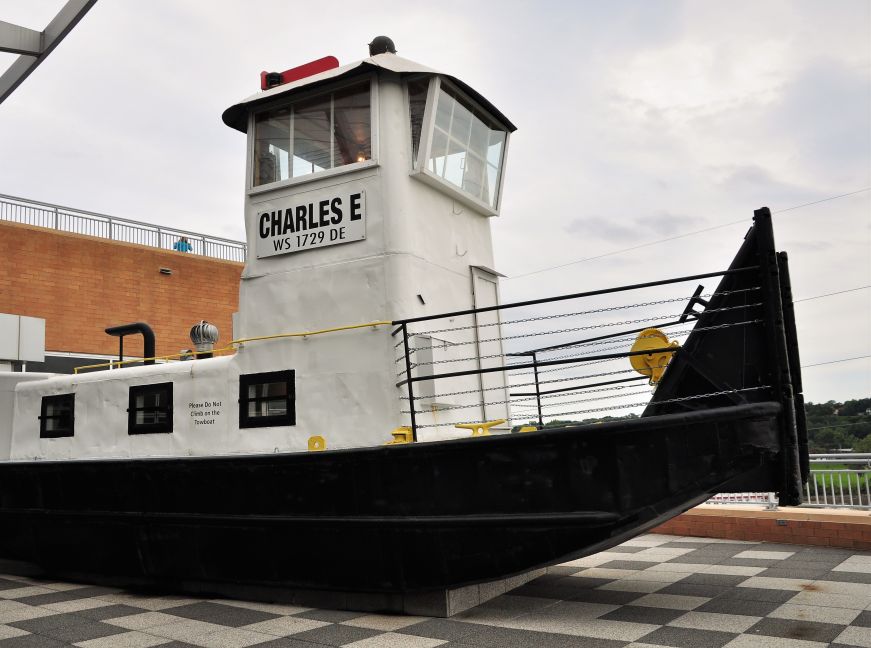 Visit St. Paul co-hosted our dinner at Bonfire, which specializes in wood fire-cooked salmon, steaks, chicken, burgers, and flatbreads.  Service was excellent--Kelly of Dining Duster and I were graciously accommodated when we requested some modifications to our chopped salads to make them vegan and vegetarian, respectively.  I also loved my Purple Mule cocktail made with fresh muddled blackberries.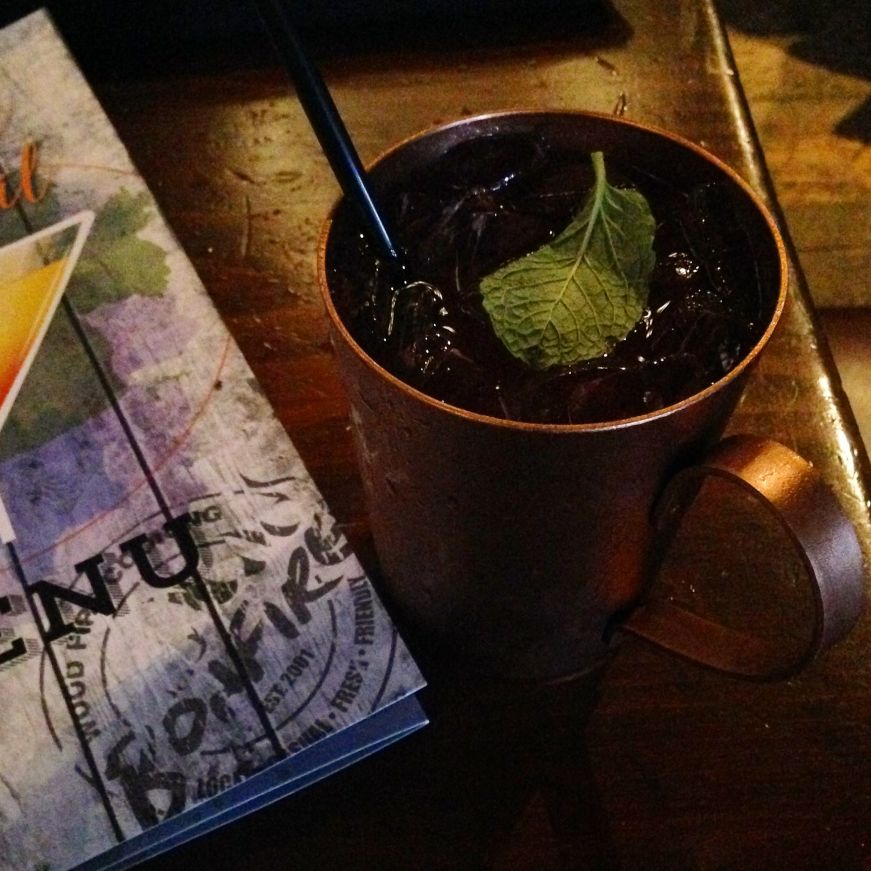 We finished the evening with spirit sampling and a beer flight at Bent Brewstillery in Roseville.  The Twin Cities have a thriving craft beer scene, as well as several craft distillers; what makes Bent Brewstillery unique is that both are combined under one roof (in fact, founder Bartley Blume coined the term "brewstillery").  According to Blume, Bent Brewstillery aims to make beer and spirits that "do things that other people don't do, and do things that other people do in different ways."
Spirits include Gunner Ghost, a gin flavored with 14 botanicals in addition to the traditional juniper and one of only two gins in the world that use hops; Bent Anchor, an Irish-style poitín made with leftover potato peels from The Anchor Fish and Chips; and Stormbringer, a barrel-aged spiced rum.  There's also a fabulous Coffee Stormbringer liqueur that combines Stormbringer rum with cream and a touch of coffee.
Beers range from Nordic Blonde, an amber blonde ale, to Dark Fatha, a barrel-aged stout.  Surprisingly, my favorite was Tröpricöt, a tropical sour ale with apricot--usually I'm not a fan of sours, but I loved the unique blend of flavors.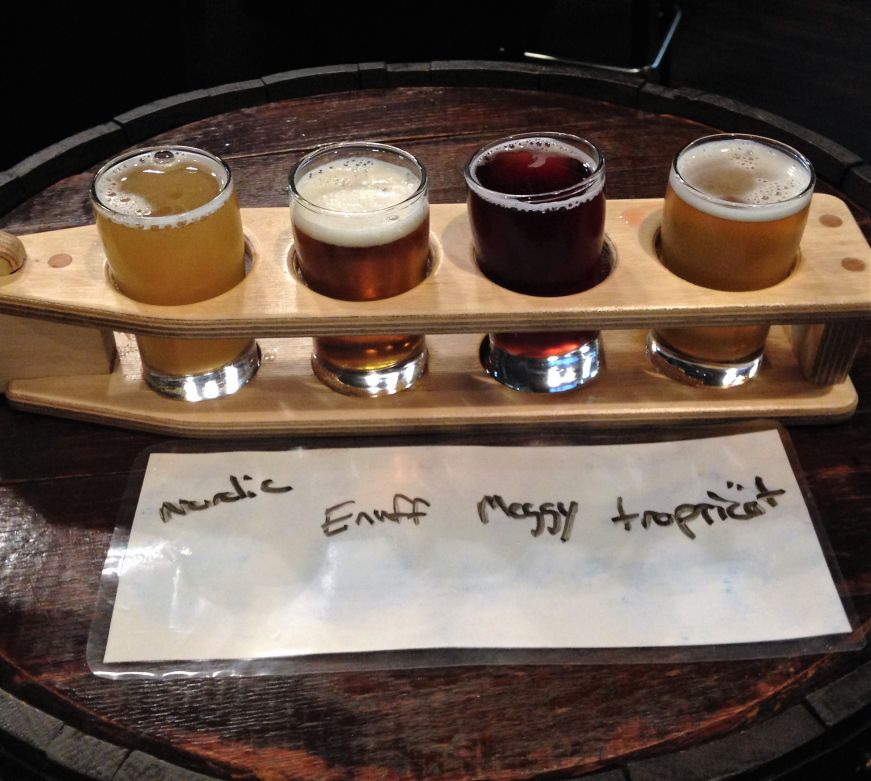 The highlight of our trip was a Saturday at the Minnesota State Fair (I'm a huge state fair fan, as evidenced by years of blog posts).  We started the day with a visit to Sweet Martha's Cookie Jar, the fair's top food vendor--their three stands sell $4 million worth of cookies over the 12 days of the fair!  At full capacity, they can crank out 190,000 cookies per hour.  
But the fair isn't all about food--there's also plenty of free entertainment and family-oriented activities.  For example, the Math On-A-Stick booth provides a space for kids to play and explore math concepts like counting, patterns, shapes, and symmetry.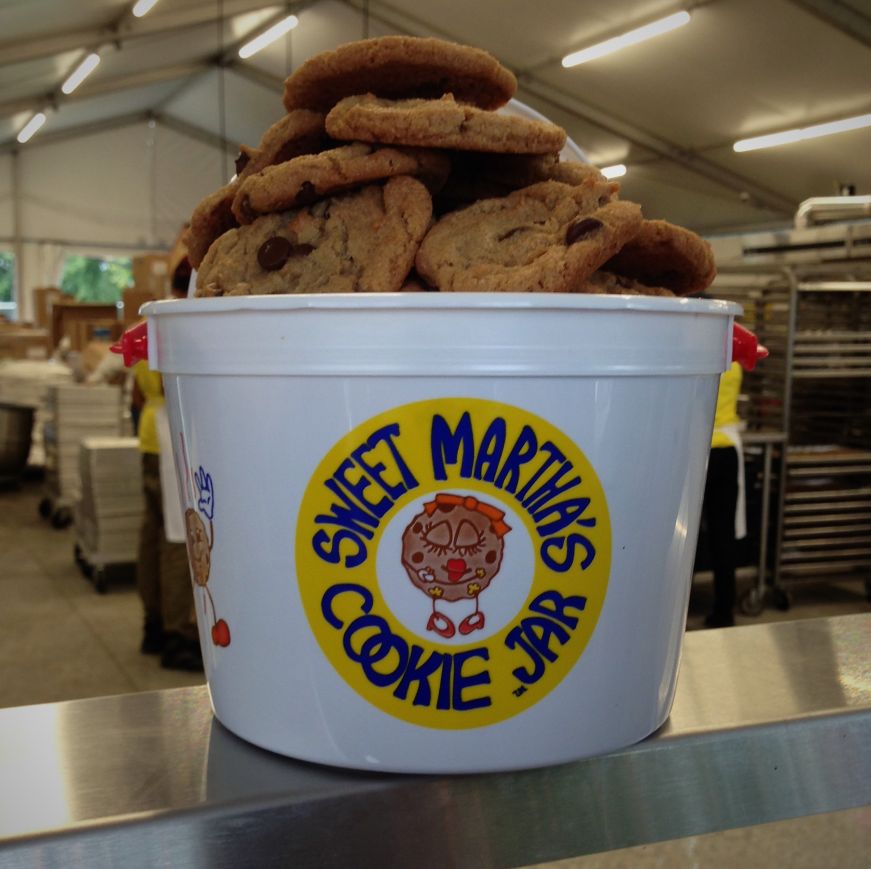 It's easy to find a day's worth of activities to occupy your time at the state fair.  Some of my favorite things to do include ogling the prizewinning cookies, jellies, and knitting projects at the Creative Activities building; seeing newborn piglets, lambs, and calves at the Miracle of Birth Center; shopping at the West End Market (which also offers an informative and entertaining exhibit about the fair's history); and eating cheese curds from the Mouth Trap and soft serve at the Dairy Goodness Bar.
Roseville is a perfect place to stay during the state fair--it has the closest hotels to the fairgrounds, and there are plenty of free shuttle buses providing easy transportation to the fair.  Many Roseville hotels even offer special hotel packages for fairgoers. 
Add the fair to your calendar now--the 2018 Minnesota State Fair will run from August 23 to September 3.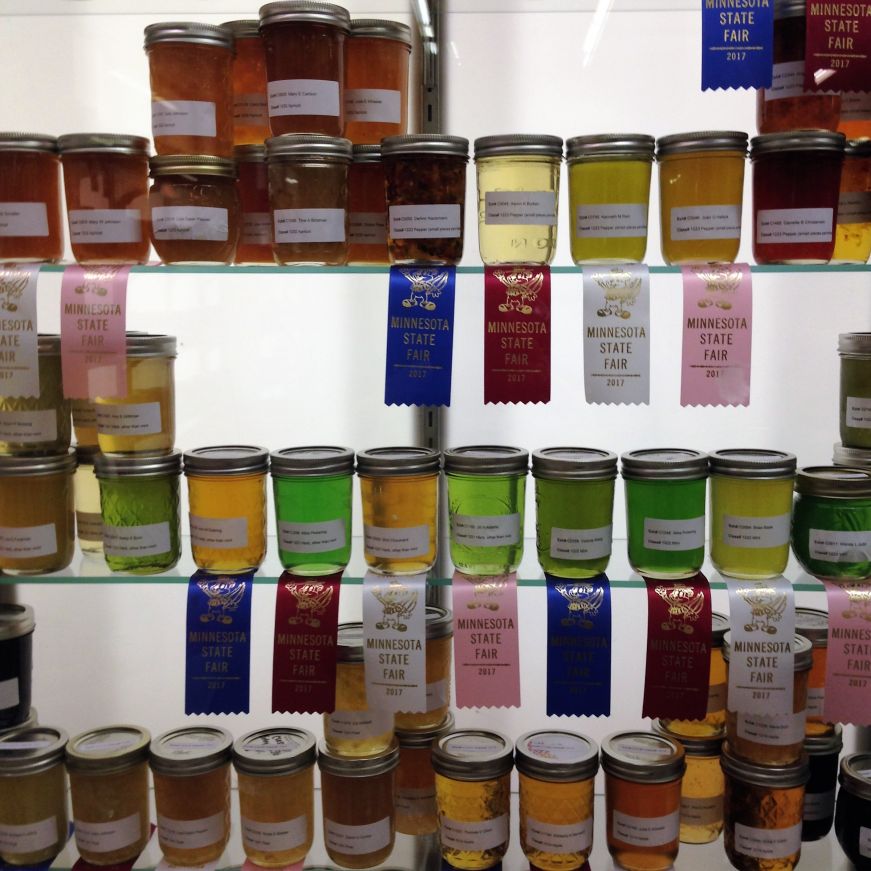 Want to plan your own vacation (or staycation) to Roseville?  Start with the Roseville Visitors Association for information about hotels, dining, and attractions.
Many thanks to the Roseville Visitors Association for hosting my stay in Roseville.
If you enjoyed this post, pin it!