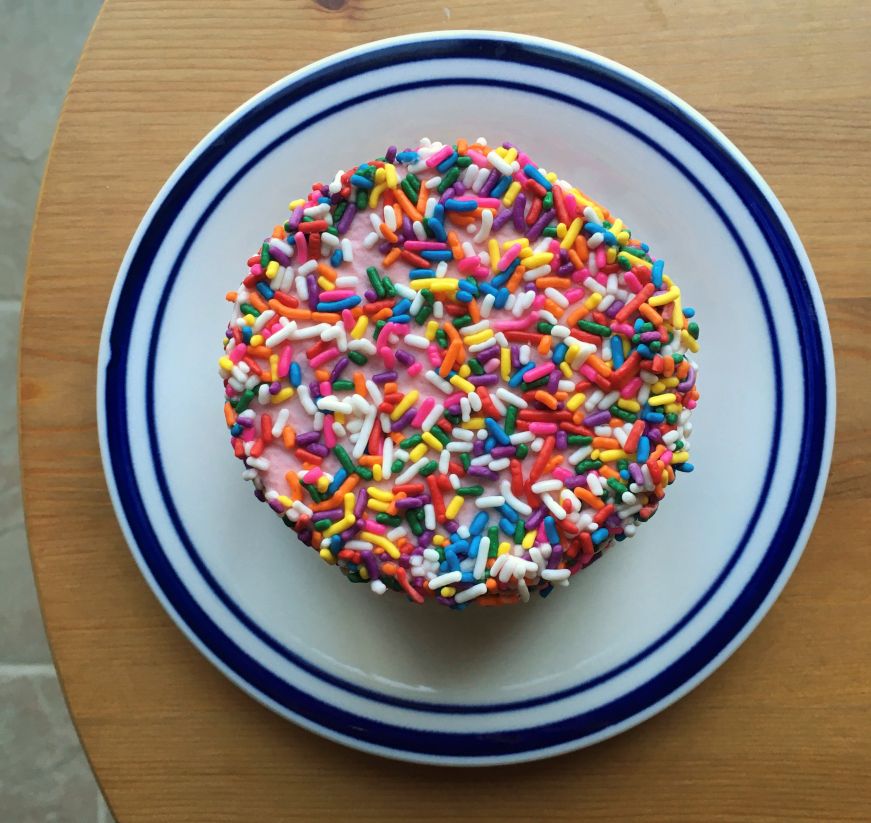 This post was originally published on April 8, 2020 and was most recently updated on December 1, 2020.
2020 has been a hell of a time to be a freelance writer who focuses on food and travel.
Over a three-week period in March, I went from writing about martini lunches at the Lexington to writing about distilleries producing hand sanitizer to not writing at all.  Since then, my bylines have been few and far between— many of the outlets I've previously worked for have shuttered (RIP City Pages), eliminated their freelance budgets, or ceased publication until further notice.  The competition for the few writing opportunities that do exist has become incredibly fierce, thanks to a tsunami of layoffs in the media industry that has pushed many former staff writers into freelance work.
However, I am more fortunate than many, many people who are unemployed or underemployed due to COVID-19.  My paralegal gig and my copywriting work, which make up a significant portion of my income, have been unaffected.  Mike's job (and our health insurance) is relatively secure.  We still have money for discretionary things like takeout restaurant meals, and in order to do the most economic good with our dollars, we're focusing on locally-owned restaurants and food producers and tipping generously.
The Twin Cities restaurant community has given me so much over the past several years, professionally and personally.  At this unprecedentedly difficult time, I want to use my small platform to support this creative, generous, and hardworking group of people as much as I can.
I'll be updating this post regularly with additional takeout recommendations, and restaurants are listed alphabetically within each category.  Keep in mind that restaurants may close without notice and hours and menus are ever-changing—be sure to call ahead.
For coffee...
Our go-to local coffee shop is the Daily Dose, which has locations in Maple Grove and Brooklyn Park.  In addition to coffee drinks, the Daily Dose offers housemade baked goods (the biscotti are fabulous, especially the chocolate chip and salted caramel mocha flavors), sandwiches, salads, and soups. 
Order online (double-check that you've selected the correct location) or by phone for curbside pickup or delivery.  I'm really enjoying the online ordering process because I've learned just how many ways I can customize my beverage. 
15517 Grove Circle N., Maple Grove and 9878 Noble Parkway, Brooklyn Park; 763-657-0919 and 763-762-8104; dailydosemn.com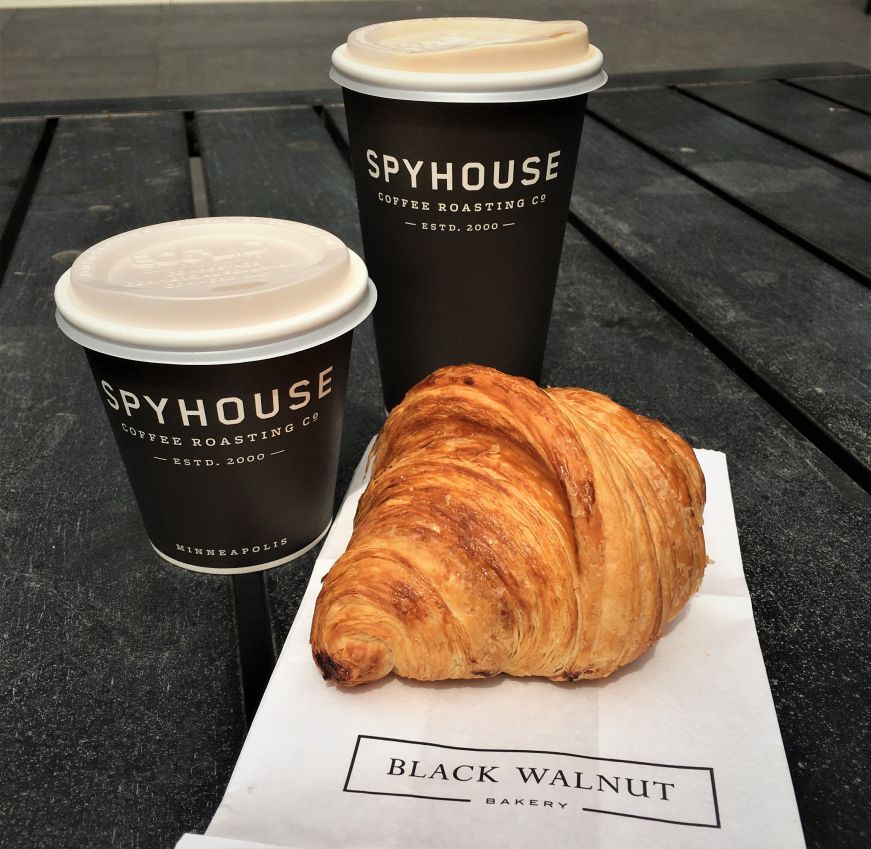 Spyhouse Coffee has long been one of my favorite bastions of third-wave coffee culture in the Twin Cities—I especially love their almond cappuccino and cold press.  They don't charge extra for alternative milks, syrups are housemade, and the exquisite baked goods are sourced from Black Walnut Bakery.
All of their six locations are currently open.  You do need to order takeout in person—stickers on the floor indicate traffic flow and are positioned six feet apart for social distancing, and the payment touch screen is sanitized after each customer. 
Multiple locations; spyhousecoffee.com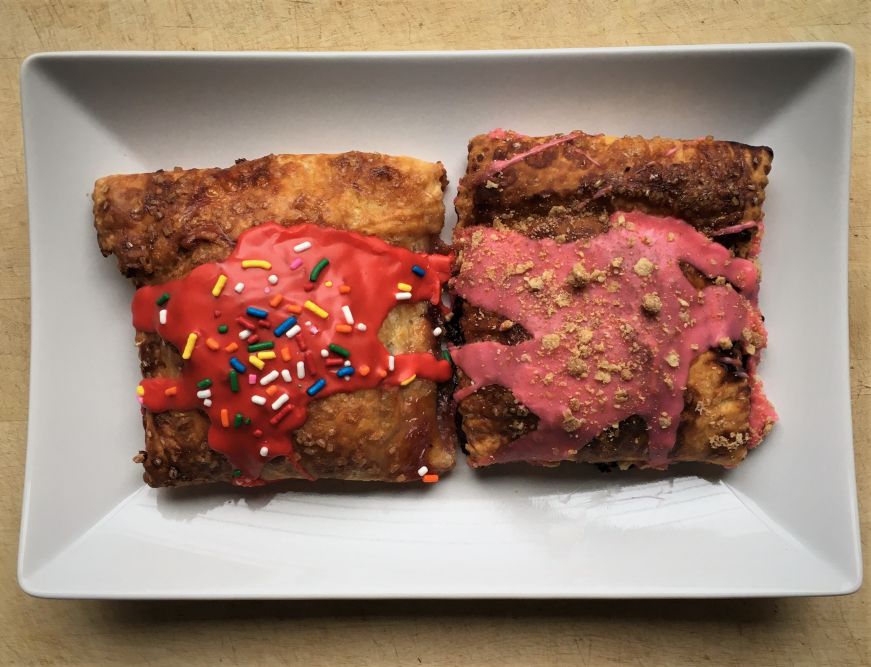 For baked goods...
Fruit & Grain Bakery offers a weekly contact-free pastry pickup—the menu is posted on Instagram every Monday at 11:00 a.m. for pick up that Friday at Northern Coffee Works.  Expect gourmet pop tarts, hand pies, savory galettes, and cupcakes—the pop tarts are my favorite, thanks to the extra-thick flaky crust and sweet-tart homemade jam fillings.  Anything with a chocolate ganache filling is also a good bet.
In addition, there's typically a daily selection of Fruit & Grain baked goods available at Northern Coffee Works on a first-come, first-serve basis.  Stop by early for the best selection and check social media for more details.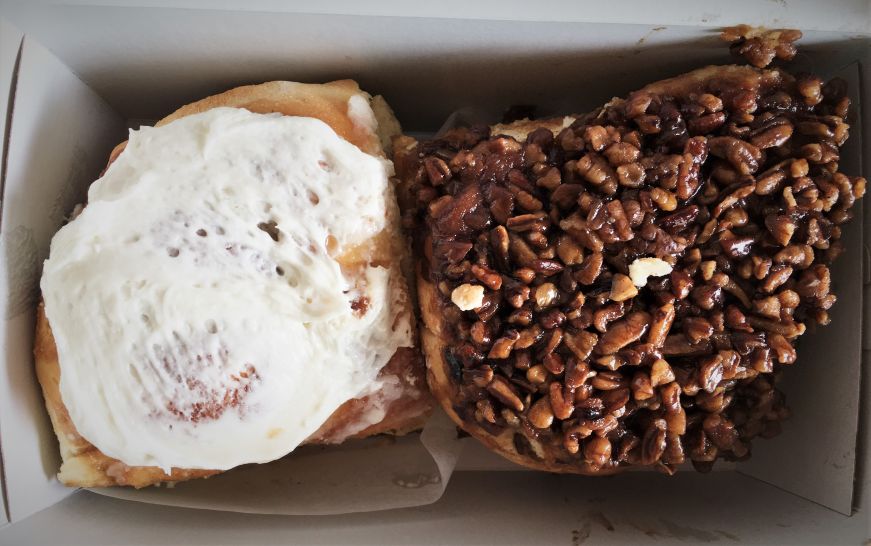 Isles Bun and Coffee does their namesake product justice: giant fluffy cinnamon buns with cream cheese frosting and huge caramel buns loaded with pecans.  I still can't decide which one is my favorite, so I recommend ordering one of each (splitting them with someone is optional).  There's also a pecan-free caramel sticky bun on the menu, as well as puppy dog tails (a smaller, twisted version of the cinnamon bun), cookies, biscotti, scones, and coffee cake. 
A one day notice is required for online orders; order by phone or in person for same day takeout. 
1424 W. 25th Street, Minneapolis; 612-813-5604; islesbun.com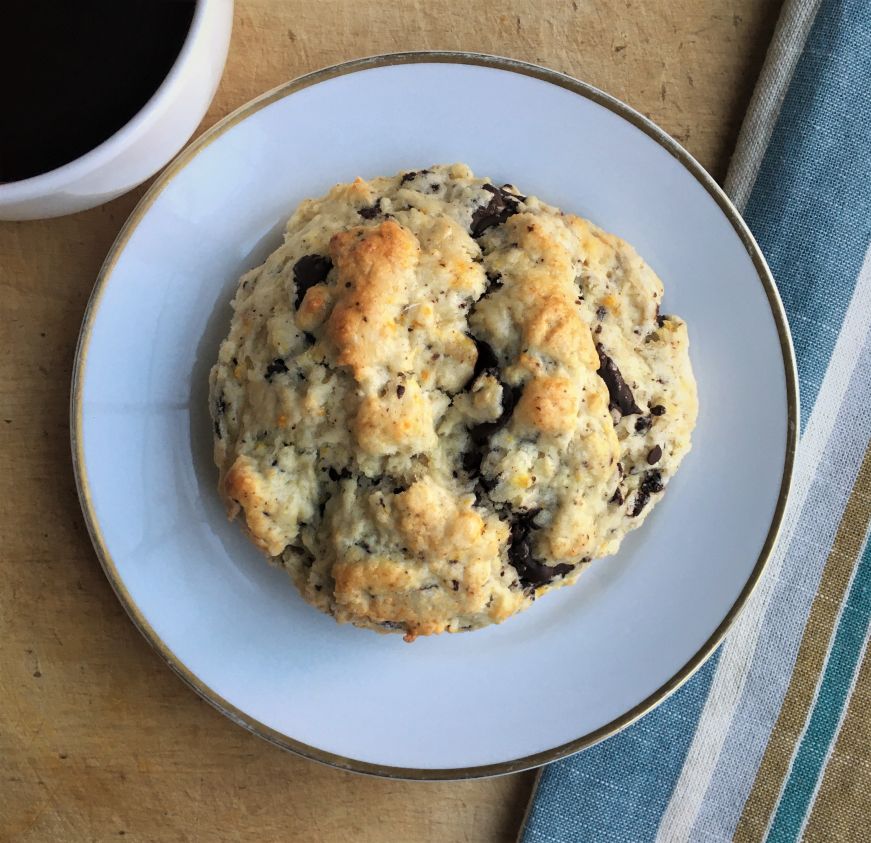 Nana's Bake Shoppe graciously gave me a sampler box of their scones to try, and my first bite  instantly transported me back to afternoon tea in London.  The only British bakery in the Twin Cities, they offer sweet and savory baked goods including scones, tarts, and traybakes.  I sampled the cheesy chive, cranberry & walnut, and Sara Jane scones—everything was delicious, but I especially enjoyed the dark chocolate and orange zest flavor combination of the Sara Jane scones.
Order online for pick up in Minnetonka—Nana's Bake Shoppe is a cottage bakery operated out of the owners' home.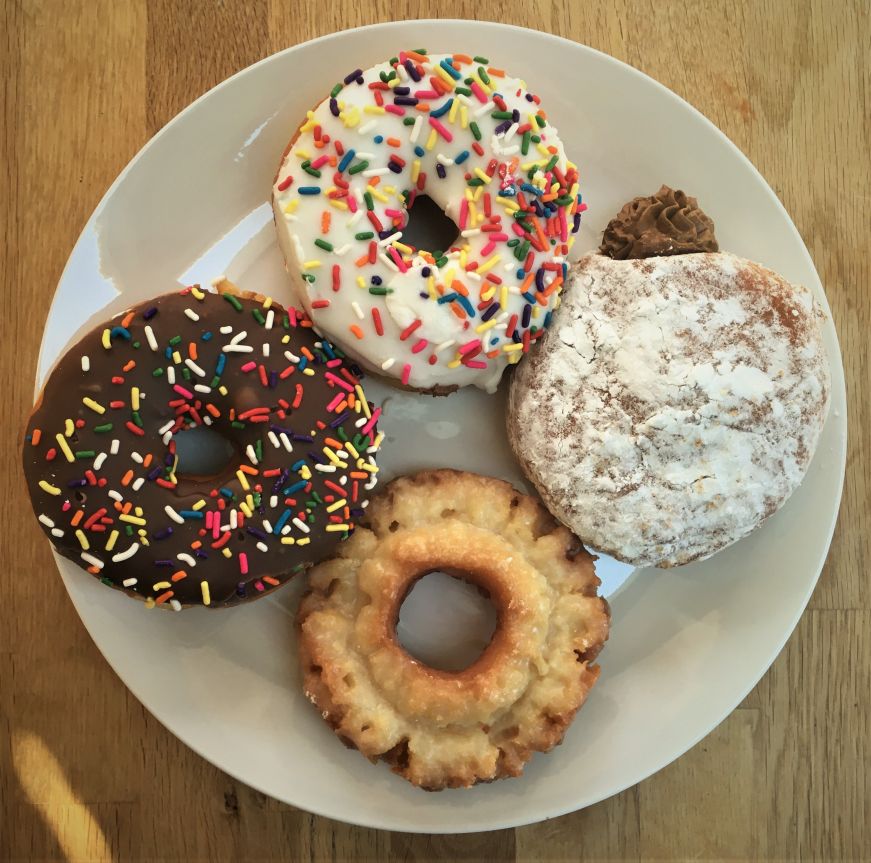 I spent 45 minutes waiting outside Puffy Cream Donuts Plus in a socially-distanced line and yes, it was worth it.  There aren't any surprising flavors or unusual toppings in the bakery case, but what you will find is an encyclopedic array of perfectly-executed classics.  I loved the glazed old fashioned, and the puffy cream bismarks filled with fresh vanilla or chocolate whipped cream are a must.  Other menu items include French crullers, cinnamon twists, raised and cake donuts, cinnamon rolls, long Johns, danishes, turnovers, and apple fritters.
Stop by in person to order.  Since the shop is quite small only two households are allowed inside at a time; be prepared to wait outside, especially on weekend mornings.
3390 Coachman Road, Suite 208, Eagan; 651-686-8342; facebook.com/Puffy-Cream-Donuts-Plus-111890812175929/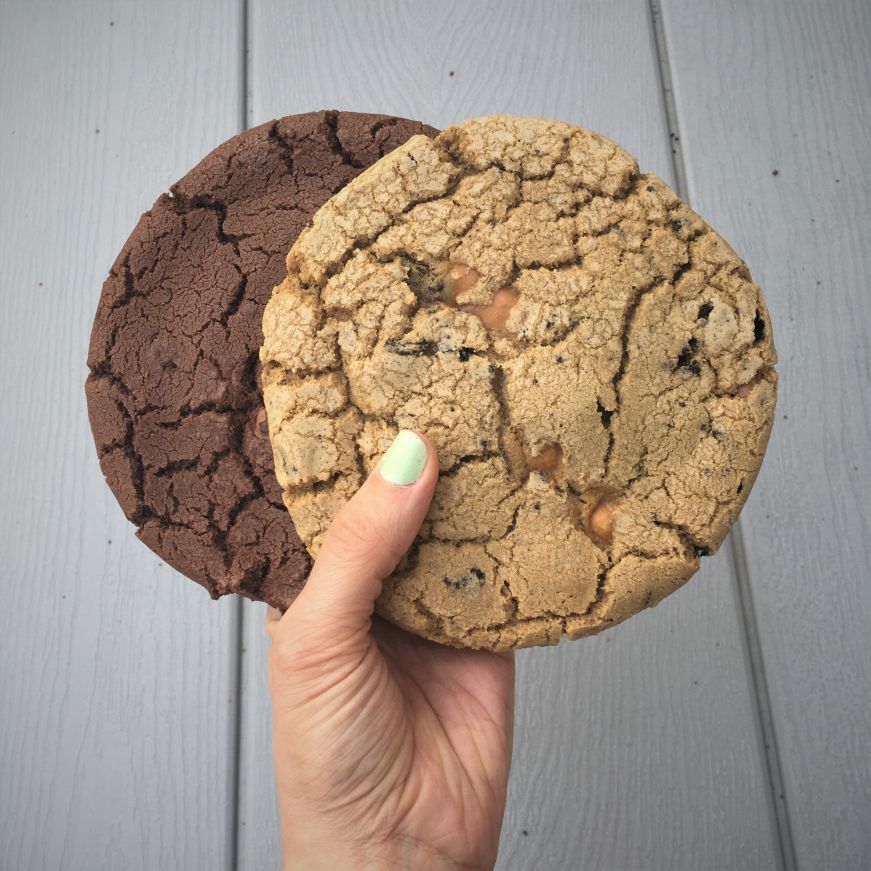 T-Rex Cookie Kitchen specializes in half-pound cookies which theoretically could be shared.  As someone whose favorite part of the cookie is the soft middle portion, I heartily approve of the edge-to-interior ratio.  Most flavors are classics—think chocolate chip, peanut butter, monster, and sugar—but my favorite is the caramel Oreo, with gooey ribbons of caramel and Oreo pieces.  There's also a "cookie of the week" which typically highlights seasonal flavors or unexpected ingredients.  Order online for curbside pickup at the Eagan location, and nationwide shipping is also available.
525 Diffley Road, Suite 2080, Eagan; 612-345-5815; trexcookie.com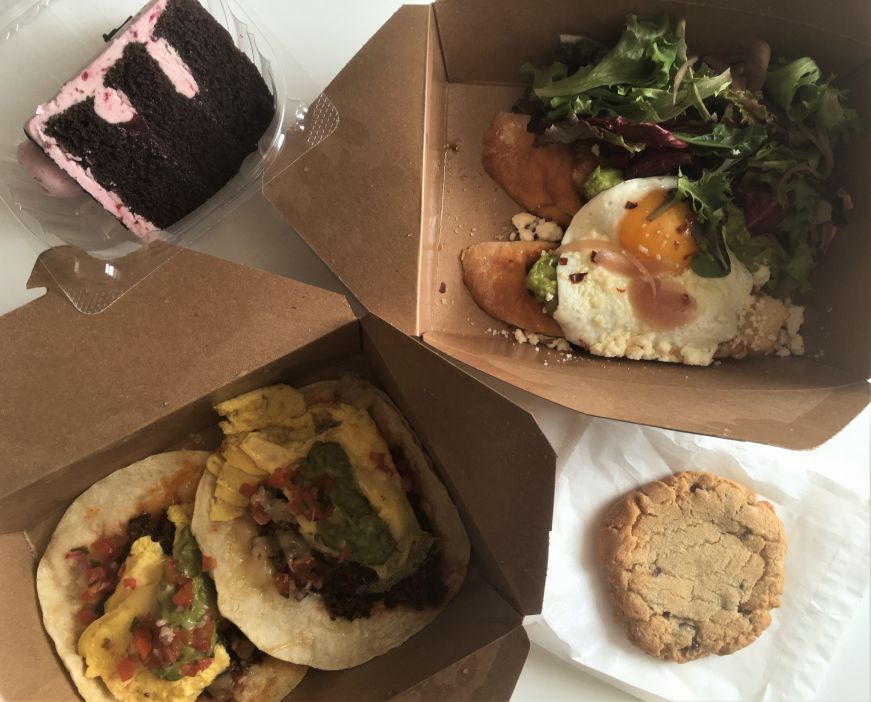 For brunch...
If brunch is your favorite meal of the day, check out the Buttered Tin.  Their menu has a wide range of breakfast entrees, salads, and sandwiches, plus housemade baked goods.  The avocado toast held up surprising well on the journey home, with pickled onions that added a nice snappiness.  The breakfast tacos are especially hearty, loaded with refried black beans and a flavorful housemade chorizo.  But as tasty as our meals were, the Buttered Tin's baked goods were the highlight—a moist slice of chocolate cake with a raspberry filling and bright raspberry buttercream and an extra buttery chocolate chip cookie.
Order online for takeout.  The online order form doesn't list the specific daily flavors for the baked goods, but you can call for details.  I especially appreciated how easily you can customize your meal, from your egg preparation to your choice of sides.
237 7th Street E., St. Paul; 651-224-2300; thebutteredtin.com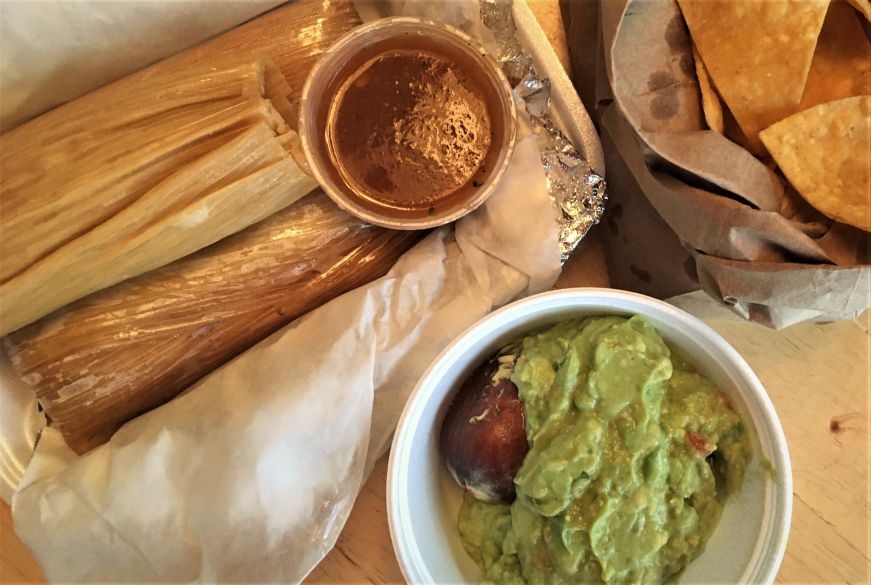 For lunch and dinner...
A quest for meatless tamales led me to Homi Restaurant, and I'm so glad it did.  In addition to tamales richly flavored with ribbons of melted cheese and plenty of jalapenos, the expansive menu features about a dozen vegan options.  Our order of chilaquiles verdes (fried pieces of tortillas with a spicy green sauce) was enough for two satisfying meals, and we appreciated that the various fresh garnishes were carefully packaged separately.  Even though we had chips in the pantry, I couldn't resist an order of guacamole—you can't beat freshly fried tortilla chips heaped with avocado.  Order by phone for curbside pickup or delivery.
864 University Avenue W., St. Paul; 651-222-0655; homirestaurant.com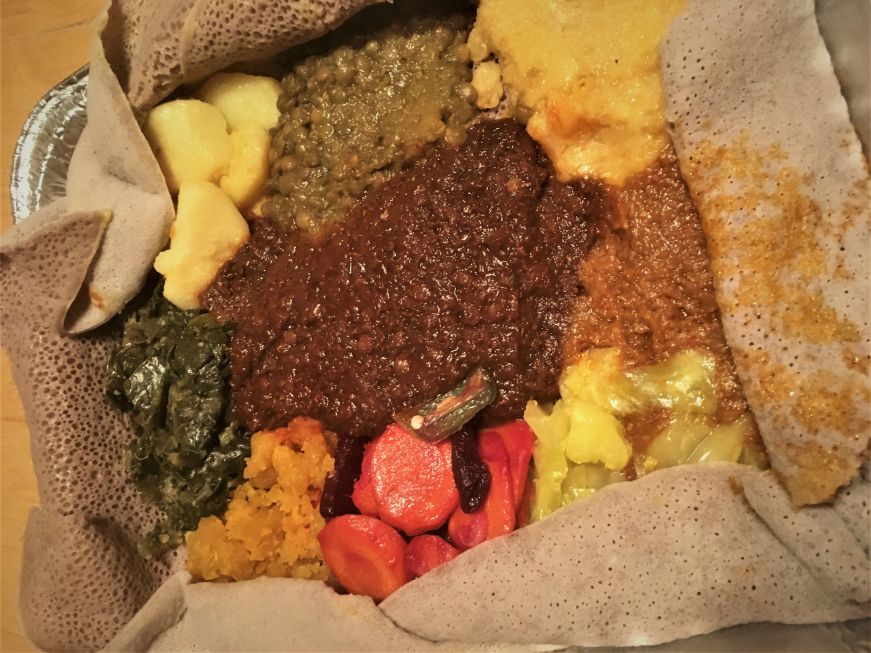 Ethiopian is one of my favorite cuisines, and its hearty stews been especially comforting lately.  Mesob Ethiopian Restaurant offers chicken, beef, lamb, and vegetarian entrees served with injera (a spongy flatbread), plus combination meals sized for 1, 2, or 3-4 people.  We ordered the #25 Popular Veggie Sampler for two, which featured a delicious range of dishes—I especially liked the beets, red lentils, and potatoes.
Order by phone for curbside pick up.
3915 Hiawatha Avenue, Minneapolis; 612-839-5868; mesobmn.com
Momo Sushi is a Japanese restaurant with a twist—in addition to traditional sushi (lots of vegetarian and cooked options available) and cooked entrees, there are several menu items that reflect chef and owner Sonam Nyorie's Tibetan heritage, such as momo (dumplings) and a sushi-style Tibet Mountain Roll with steak and cheese.
My Beauty & the Beast and salmon avocado sushi rolls and Mike's order of gyoza (pork dumplings) were good, but his steak hibachi dinner was the standout.  A generous portion of fried rice, well-seasoned noodles, and tender chunks of steak—it was a delicious and a good value for the price.
Order online for takeout via a walk-up window.  Hand sanitizer is available and each customer is provided with a clean pen to sign the receipt.
1839 Central Avenue NE, Minneapolis; 612-789-9190; momosushimn.com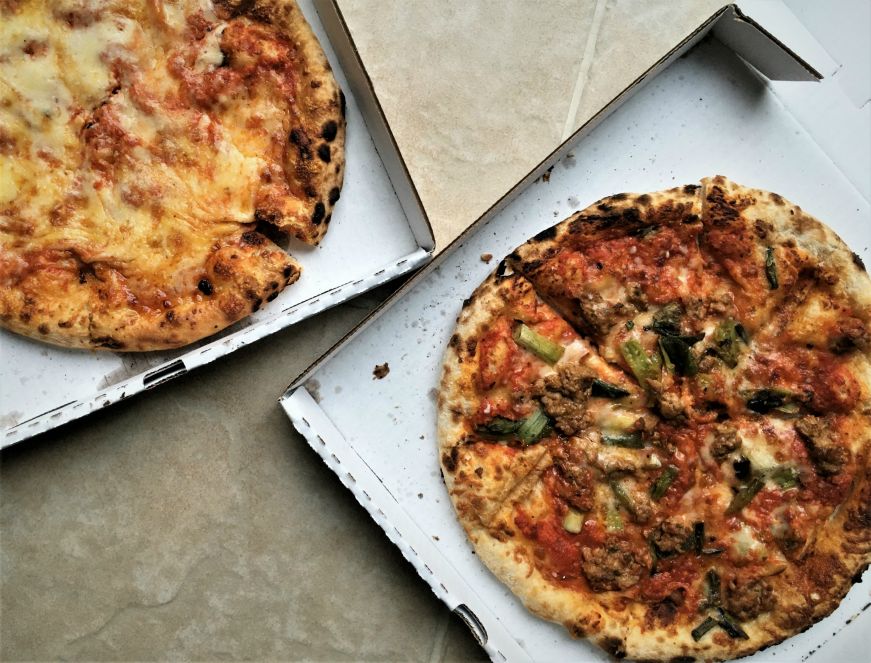 Red Rabbit makes some of my favorite pizza in the Twin Cities—the chewy Neapolitan-style crust is perfection, and the toppings are thoughtful and high-quality.  The menu features pizzas, pastas, sandwiches, salads, cocktail kits, and take-and-bake family-style entrees.  We thoroughly enjoyed our pizzas: a cheese pizza with a nice balance of mozzarella, fontina, and Parmesan, and a sausage pizza featuring a zesty housemade sausage, charred scallions, and fennel pollen.
Order online for takeout or delivery from their St. Paul location (the North Loop location is currently closed). 
788 Grand Avenue, St. Paul; 651-444-5995; redrabbitmn.com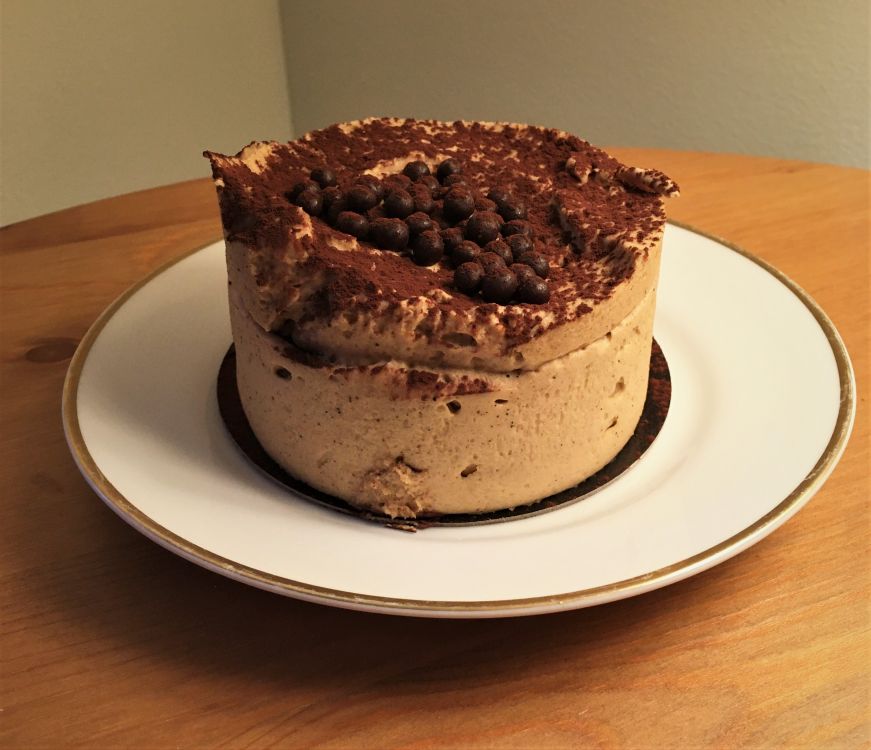 For dessert...
The Lynhall is famous for their whimsical funfetti cake, and if I ever needed a bunch of sprinkles in my life it would be right about now.  It's a made-for-Instagram dessert that looks as good as it tastes, a lemon-lime cake layered with raspberry-and-prickly-pear panna cotta.  We also enjoyed the bittersweet and warm spice notes of the chocolate chai cake.  Besides sweets, the Lynhall menu offers a modern American menu of la carte entrees and sides, plus dinner bundles that include a salad, entree, and sides for 1-2 or 3-4 people.  Order online for takeout or delivery.
2640 Lyndale Avenue S., Minneapolis and 3945 Market Street, Edina; 612-870-2640; thelynhall.com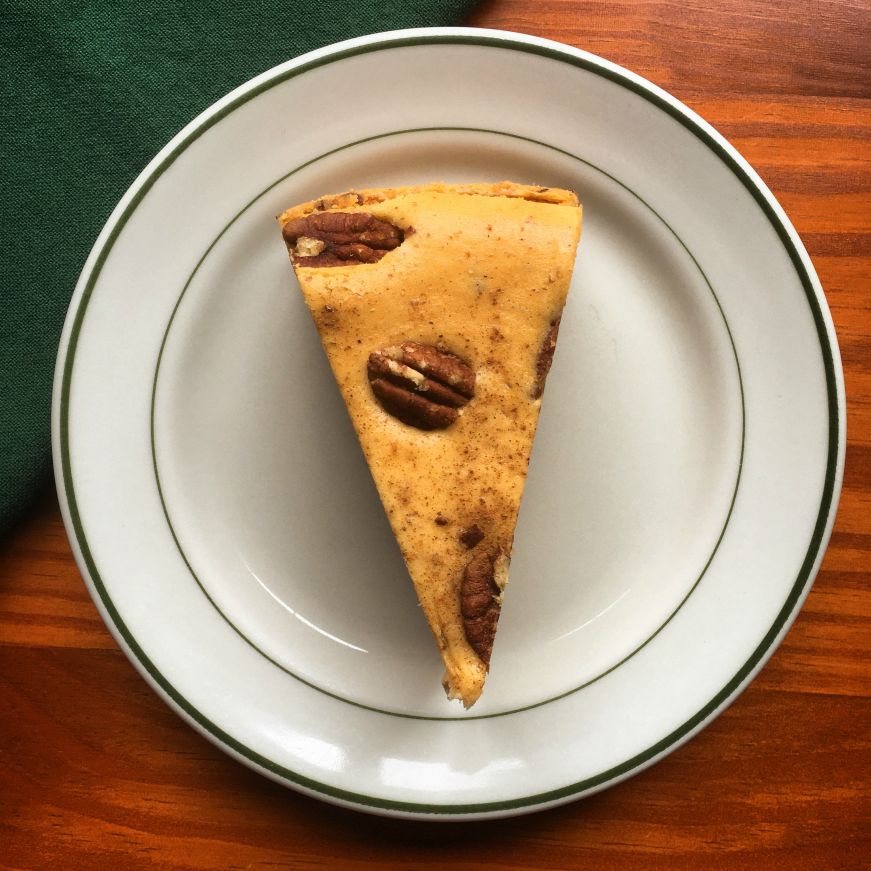 I'm the sole cheesecake aficionado in my household, which is why Muddy Paws Cheesecake is perfect: they offer single slices in over two dozen weekly flavors, including gluten-free, vegan, gluten-free vegan, and keto options.  There's also a selection of whole cheesecakes, and you can order a whole cheesecake in any of their 222 flavors with a 3-5 days' notice.  I tried a slice of pumpkin pecan cheesecake, which had the perfect balance of spices and a delightfully creamy texture.
Weekly cheesecake flavors are posted on their website, and you can order by phone or e-mail for takeout or curbside pickup.  You can also stop by in-person for takeout.
3359 Gorham Avenue, St. Louis Park; 763-545-7161; muddypawscheesecake.com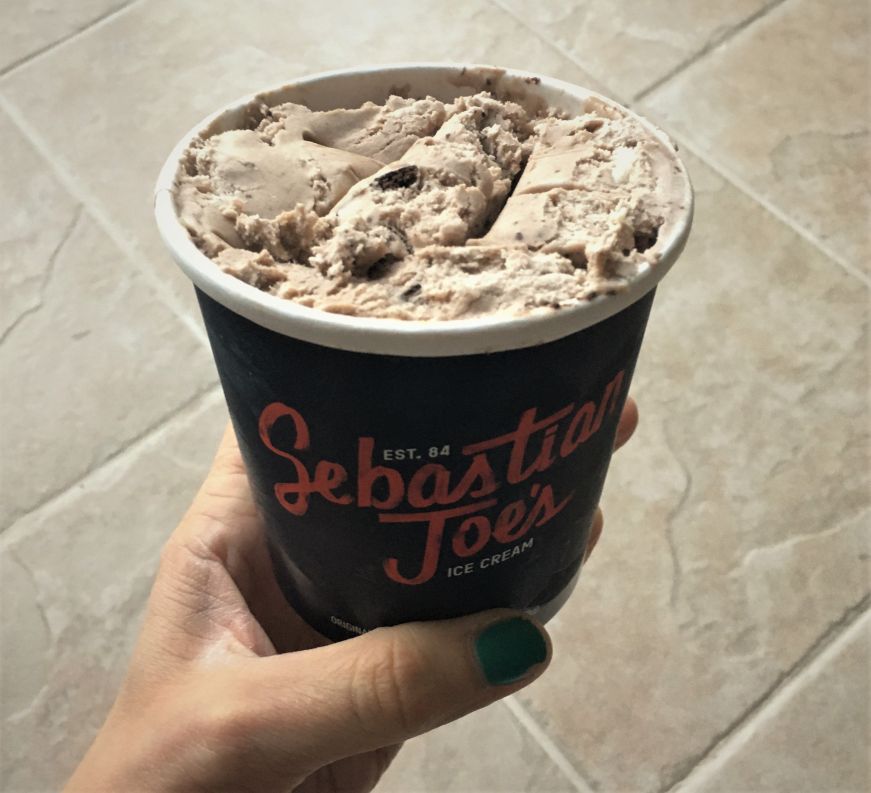 Sebastian Joe's is scooping ice cream for sale by the pint, quart, and half-gallon for takeout at their Lowry Hill and Linden Hills locations.  The seven "always & everyday" signature flavors are available, as well as ice cream sandwiches and ice cream bars.  We enjoyed a pint of Oreo, a cookies-and-cream ice cream with chunks of cookies—it somehow manages to pack in more Oreo flavor than an actual Oreo. 
Other signature flavors I highly recommend are the raspberry chocolate chip, Pavarotti (vanilla cream with caramel, bananas, and chocolate chips) and Nicollet Avenue Pothole (chocolate ice cream with caramel, Heath bar chunks, fudge truffles, fudge swirl, and sea salt).  Order online for takeout or delivery.
1007 W. Franklin Avenue S. and 4321 Upton Avenue S., Minneapolis; 612-870-0065 and 612-926-7916; sebastianjoesicecream.com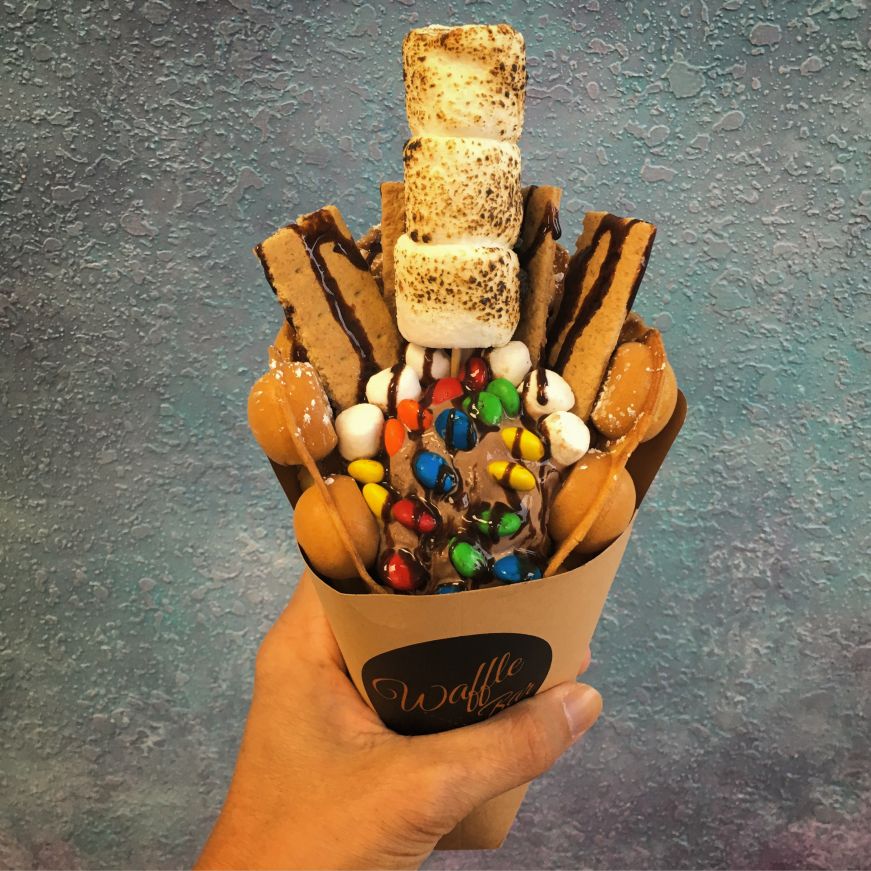 As much as I appreciate takeout, I miss the aesthetics of dine-in food—that's where Waffle Bar comes in.  They specialize in picture-perfect Hong Kong-style bubble waffles that are rolled into a cone, filled with ice cream, and garnished with all kinds of fancy toppings.  The menu also includes flat waffles topped with fruit, savory waffles, and bubble tea.
Because my sweet tooth knows no bounds, I loved the S'mores More: chocolate ice cream, marshmallows, graham crackers, M&Ms, and chocolate syrup.  Order in person for takeout, and be sure to grab some extra napkins.
16289 Ipava Avenue, Lakeville, and 2758 Lyndale Avenue S., Minneapolis; wafflebarmn.com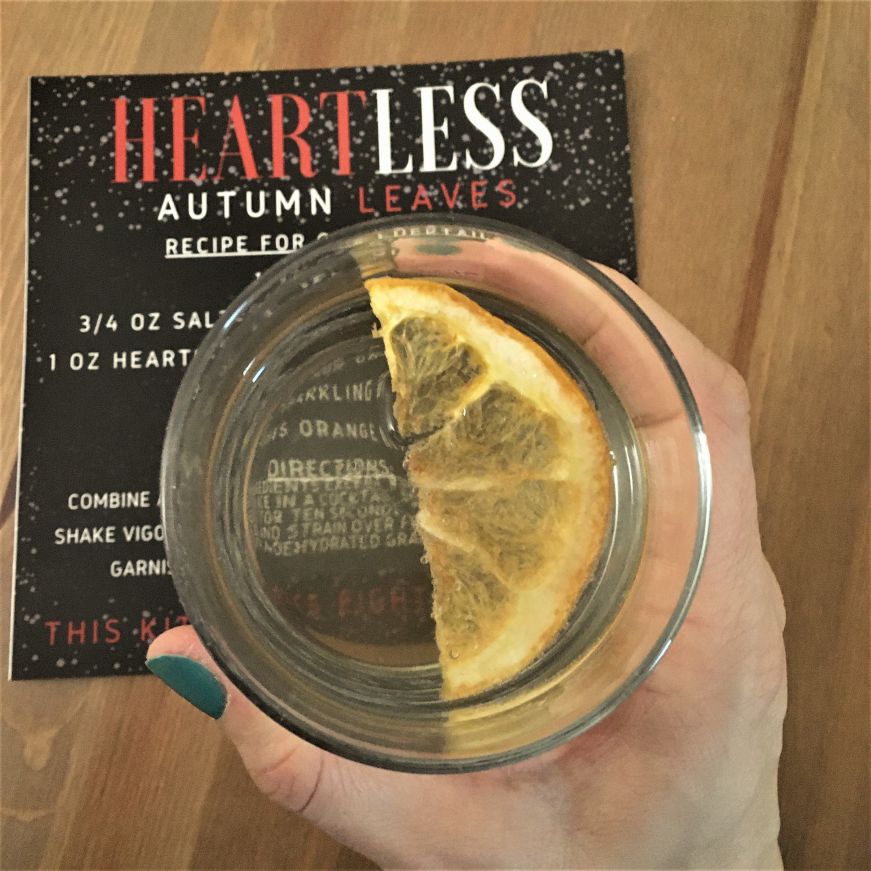 For cocktails...
Minnesota's liquor laws don't allow for takeout cocktails, but distilleries are able to sell cocktail kits—Lawless Distilling offers cocktail kits with everything you need to make six or eight seasonal craft cocktails at home.  I was especially impressed with the easy-to-follow instructions and unique ingredients.
Order online for takeout.  Note that under Minnesota law each person is limited to one cocktail kit or one 375-milliliter bottle of spirits per day, and you need to be 21 years old and have a valid ID to pick up alcohol.
2619 28th Avenue S, Suite 100; 612-276-1000; lawlessdistillingcompany.com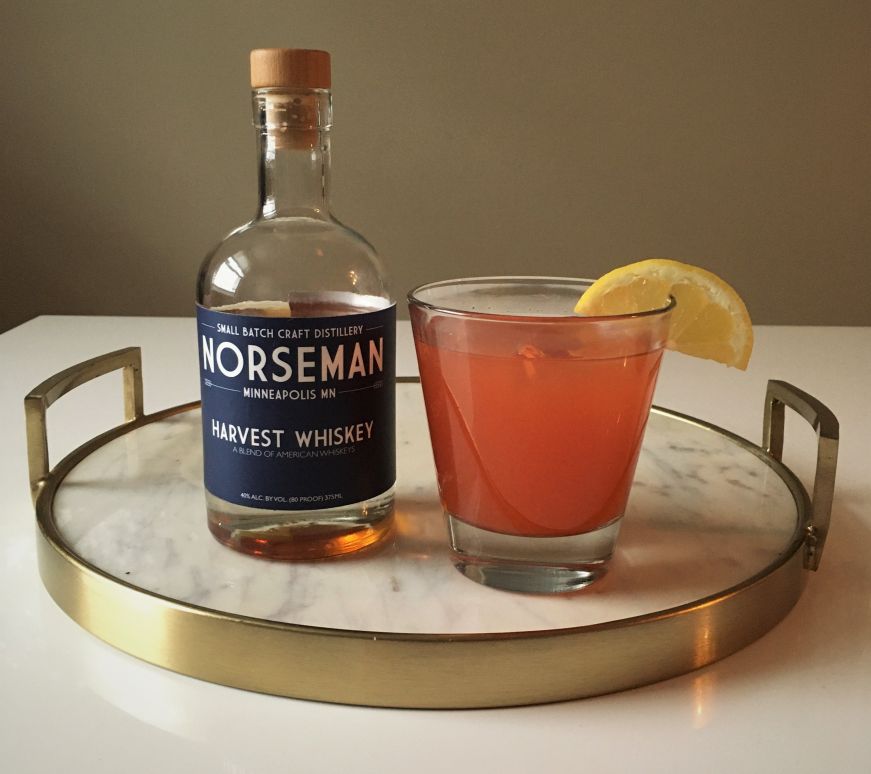 Norseman Distillery has a slew of canned mixers that you can use to craft cocktails at home.  Each mixer makes two cocktails, and you can purchase a 375-milliliter bottle of spirits with your mixers (I especially like Norseman's whiskey) or use spirits you have at home.  The selection is ever-changing, with seasonal flavors and a nuanced balance of ingredients; I've tried several different mixers with various spirits and never been disappointed. 
Order online for takeout or delivery.  You need to be 21 years old and have a valid ID to pick up alcohol, and under state law each person is limited to one 375-milliliter bottle of spirits per day.
451 Taft Street NE, Minneapolis; 612-568-6299; norsemandistillery.com
Further reading:
If you enjoyed this post, pin it!