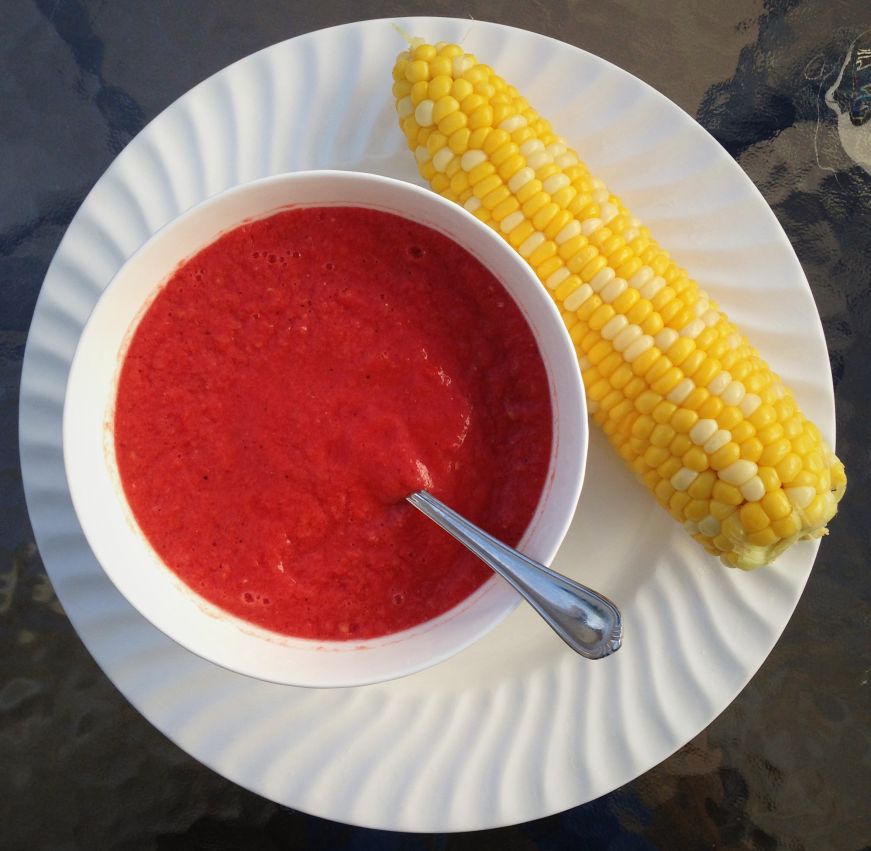 This post is sponsored by Untiedt's Vegetable Farm, Inc.  I've been an Untiedt's shareholder since their first CSA season in 2011, and I'm thrilled to be working with them to promote their CSA program.  You can learn more and purchase a pro-rated CSA share on Untiedt's website.  Curious about CSA membership? Check out my post about 10 Great Reasons to Subscribe to a CSA.  As always, all content and opinions are my own.
Congratulations!  You took the plunge, signed up for a CSA share, and are now enjoying a weekly delivery of fresh, local produce.  But as much as you love green beans, you're feeling a little overwhelmed by the pound of them you've been receiving each week.   You're not alone--this is my sixth year as an Untiedt's CSA shareholder, and I still have occasional "what on earth will I do with all these tomatoes?!" moments of panic. 
Whether you're a CSA newbie or a seasoned veteran, help is at hand with these 10 tips for making the most of your CSA share:
1) Store your produce correctly.  Proper storage is key to enjoying your fruits and vegetables before they pass their prime.  Tomatoes, whole melons, and cucumbers keep best at room temperature while green beans and sweet corn need to be kept in the refrigerator.  Untiedt's often includes storage tips in the weekly CSA newsletter, but if you're not sure how to store a produce item, here's a comprehensive list of tips and guidelines.
2) Prep produce for easy eating.  You're not going to munch down on a dirty carrot or snack on a whole watermelon.  If possible, prepare fruits and vegetables for eating as soon as you get home: peel and slice carrots, cut up melon (if it's ripe), or make a batch of kale chips.  Your produce is much less likely to go to waste if it's ready to be eaten, and you'll have healthy snacks at the ready. 
3) Enjoy vegetables all day long.  It can be hard to eat through a CSA share of vegetables every week.  Instead of trying to cram all your vegetables into dinners, enjoy them for other meals, too.  At breakfast, add tomatoes to an omelette or bake a loaf of chocolate zucchini bread.  Snack on hummus with carrot sticks and cucumbers.  Bring a vegetable-packed salad for lunch.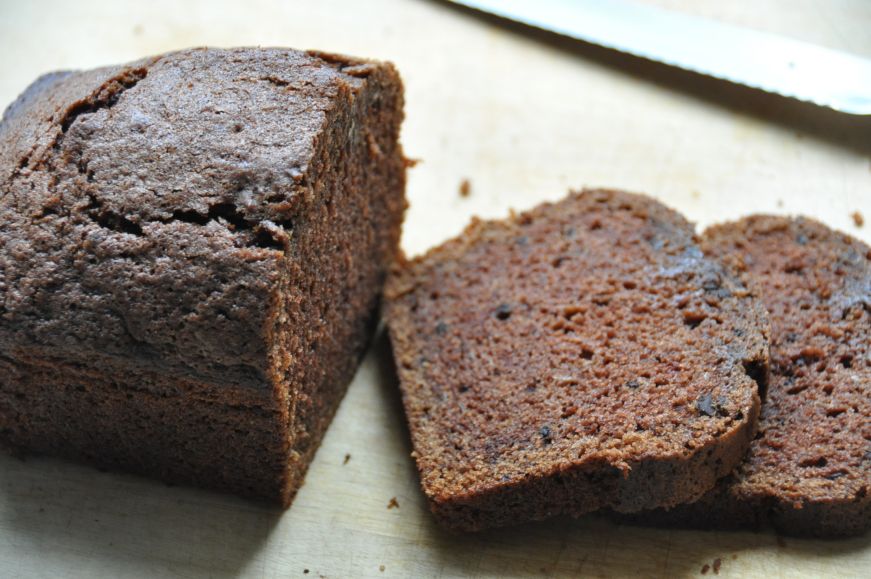 4) Do your grocery shopping after you get your share.  The easiest way to make sure that you eat up all of the produce from your CSA share is to plan your meals around what's in the box.  Once you have a meal plan, you can do your grocery shopping.  This is a little tricky for me, since I prefer to do my grocery shopping on the weekend.  My solution is to do the bulk of my grocery shopping on Saturday and make a second, smaller trip after my Tuesday CSA pick up.
5) Be flexible.  Unlike the grocery store, a CSA box only offers what's currently in season in your area.  This can be frustrating if you have a favorite asparagus recipe, but asparagus has been replaced in your share with tomatoes and zucchini.  Instead of shelving your favorite recipe until next year, see if you can repurpose it to use what's on hand.  In early summer, I cook a favorite recipe with pasta, asparagus, and pine nuts; after asparagus season is over, I switch to a pasta recipe that calls for tomatoes and pine nuts instead.
6) Cook from a template.  Instead of relying on a specific recipe, use a template: most vegetables will make a delicious stir fry with your protein of choice, sesame oil, garlic, ginger, and soy sauce.  You can also make a pot of soup or frittata customized with whatever vegetables you receive in your share.
7) Stock your pantry.  Keep staple ingredients on hand that you can supplement with whatever vegetables you get in your share.  I like to have a supply of penne and linguine pasta, rice, and frozen veggie burgers (carnivores can substitute frozen chicken breasts or salmon fillets).  Then I add corn-on-the-cob, sauteed zucchini, sliced tomatoes with fresh basil, or another offering from my CSA box to make a quick meal.
8) Keep track of your favorite recipes.  If you find a great recipe for eggplant, save it!  I'm old-fashioned, so I keep a CSA journal: a notebook where I write down what we got each week and what we made with it.  That way, I have a reference to look back at when confronted with a surplus of tomatoes or produce I haven't cooked with since the previous year.  If you like to keep things electronic, save your CSA recipes on a Pinterest board.
9) Use your freezer.  If you know that you won't be able to enjoy your produce in time, freeze it for later.  Zucchini can be shredded and frozen for baking; tomatoes can be made into sauce or paste and then frozen; jalapeno peppers can be frozen whole and then used later in soups or stews; apples can be made into applesauce and frozen; butternut squash can be peeled, chopped, and then used in soups or stews.  For more information about how to freeze summer produce, here's a helpful round up of tips.
10) Think positive.  Coming up with a week's worth of meals that use up your CSA produce, satisfy your palate, and fit into a hectic schedule can be a challenge.  But instead of stressing out about how to use a pile of cucumbers, approach each CSA box as an opportunity to grow as a cook and eater.  Some of my favorite recipes were discovered thanks to a bounty of zucchini or new-to-me vegetables like leeks and Swiss chard--which never would have happened without my CSA.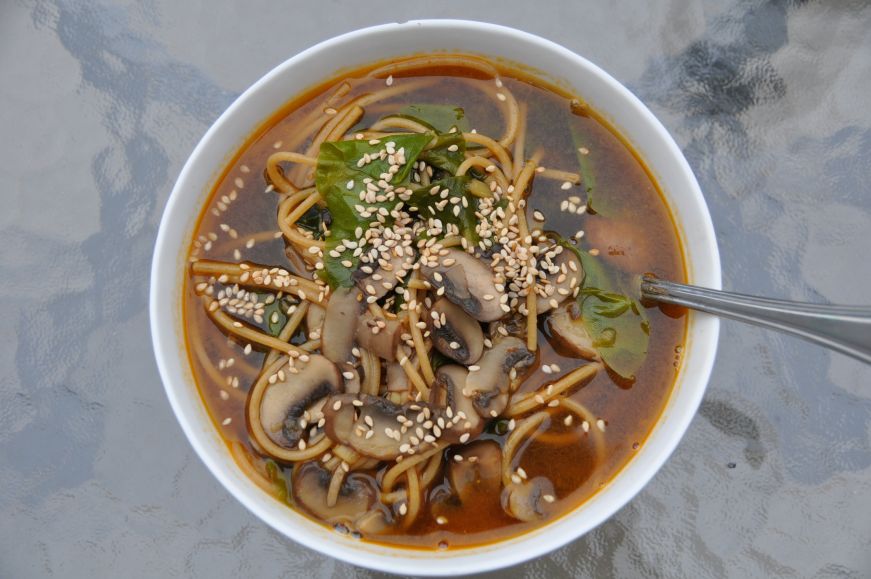 ​ Thank you to Untiedt's for sponsoring this post.  It's not too late to sign up for 2016 CSA share--pro-rated pricing is available here.