This post is sponsored by Untiedt's Vegetable Farm, Inc.  I've been an Untiedt's shareholder since their first CSA season in 2011, and I'm thrilled to be working with them to promote CSA subscription.  You can learn more, read some frequently asked questions, and purchase a half or full CSA share on Untiedt's website.  As always, all content and opinions are my own.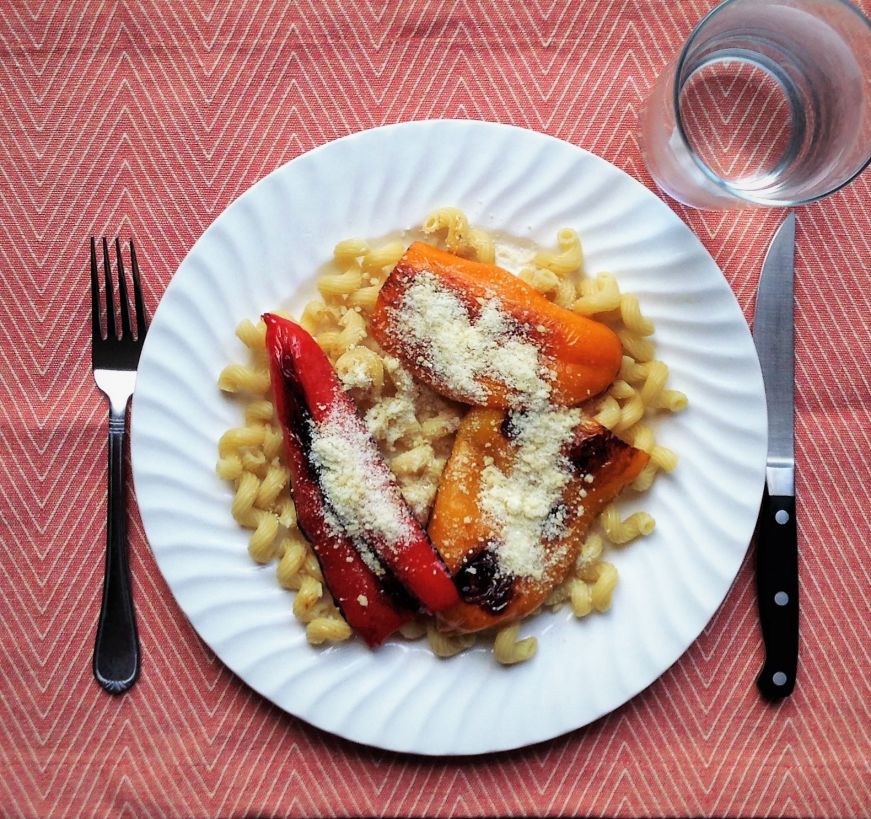 You might already be familiar with the concept of a CSA (Community Supported Agriculture).  At the beginning of the growing season, consumers purchase a CSA share from a local farmer.  Throughout the growing season (typically weekly) the farmer will provide a portion of the harvest to CSA shareholders.
This will be my sixth year as a CSA shareholder--besides being a favorite summer tradition, it's changed the way I cook and think about food all year long.  Interested in learning more?  Here are 10 great reasons to subscribe to a CSA:
1. The element of surprise: as an adult, genuine surprises are few and far between.  Each week, I get a little thrill when I find out what's going to be in my CSA box--the first cherry tomatoes of the season?  Honeycrisp apples?  A pound of tender new potatoes? 
2. Trying new produce: at the grocery store or farmer's market, I tend to default to what's familiar.  With a CSA, I get a selection of whatever is ripe that week--and it might be something that I've never heard of, much less tasted.  Over the past several years, I've sampled several new-to-me vegetables such as garlic scapes, kohlrabi, leeks, tomatillos, and Swiss chard.  I've also gotten to try lesser-known varieties of apples, melon, heirloom tomatoes, and squash.  Admittedly, some vegetables have been more to my liking than others, but exposure to new produce has broadened my palate and made me a bolder eater.
3. Eating more vegetables: although I've always enjoyed fruit, prior to joining a CSA my vegetable consumption was limited to a side salad with dinner.  But when I started getting a box full of vegetables each week, that changed in a hurry.  My cooking became much more vegetable-focused--since I needed to use up kale and zucchini, they became part of the main dish instead of something on the side.  Once I got in the habit of eating lots of vegetables, they became a regular part of my diet year-round.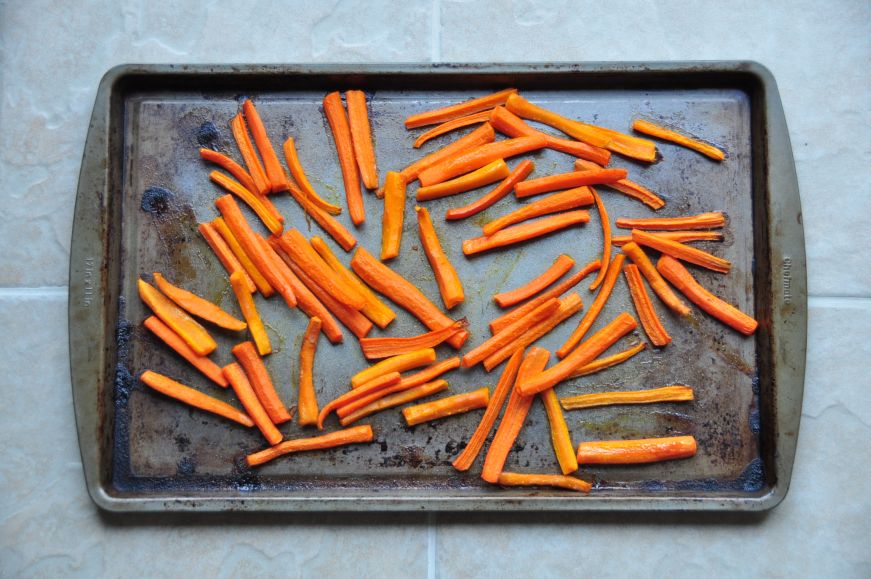 4. Becoming a more adventurous cook: one common complaint about CSAs is that you get a lot of one thing: green beans, tomatoes, zucchini, and so on.  And it's true, when a particular ingredient is in season it will probably be in your box every week.  But instead of complaining about the monotony, mix up your preparation methods.  Do you usually steam green beans?  Try stir frying them with sesame oil, roasting them with garlic, or eating them raw with homemade hummus.  If your favorite pasta recipe calls for sauteed bell pepper, but you have an abundance of zucchini, try substituting that instead.  Each CSA box is an opportunity to stretch your culinary skills and try something new.       
5. Convenience: I love farmer's markets, but I don't always have time on the weekend to drive to one and wander around to find everything I need.  Picking up a CSA box is a quick and convenient way for me to get local, fresh vegetables.
6. Saving money: subscribing to a CSA is a significant investment at the front end, but I've found it to be a better value per week than buying produce at farm stands or farmer's markets.  Untiedt's even offers a payment plan, so you can spread out your payments over a few months.
7. Supporting a local business:  Like shopping at farmer's markets, purchasing a CSA keeps a portion of your food dollars in your local community.  Additionally, by subscribing to a CSA, you're giving your farmer an influx of cash at the beginning of the season when it's most needed.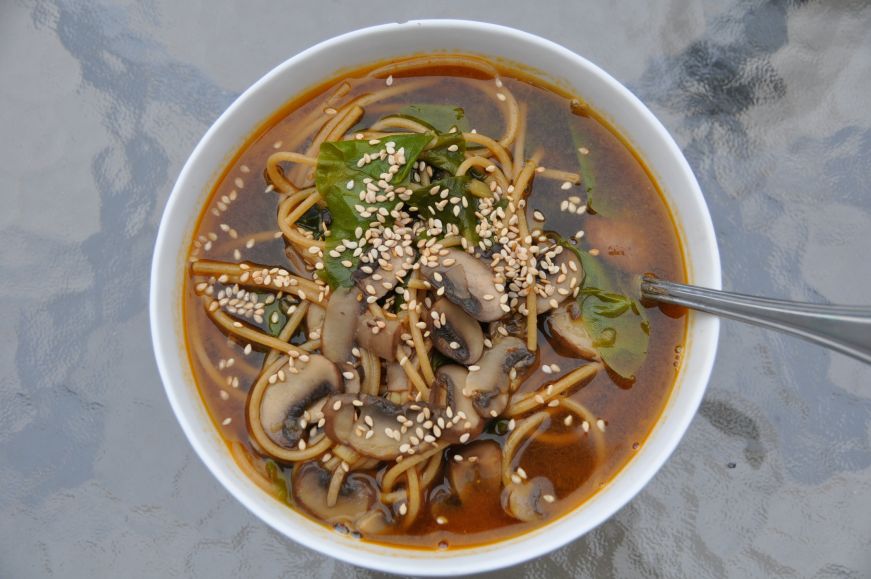 8. Learning about agriculture: when you can buy tomatoes and strawberries from the grocery store year round, it's easy to get disconnected from the realities of local farming.  The contents of your CSA box will teach you when each crop is at its best in your area.  Talking to your farmer--or for Untiedt's CSA, reading the weekly newsletter--reveals the impact of weather on crops.  You might even learn that your farmer is using innovative agricultural techniques.  For example, Untiedt's uses high tunnels (steel frames covered with plastic) to protect crops from the cold and extend the relatively short Minnesota growing season.  
9. Supporting sustainable growing practices: Concerned about pesticides, GMOs, or land stewardship?  A CSA allows you to support a farmer who's practicing sustainable agriculture.  Untiedt's limits pesticide use, uses natural methods to rebuild soil, and manages the land to prevent erosion and support native species.
10. Shareholder benefits: In addition to their CSA program, Untiedt's sells produce through their farm stands and farmer's markets.  However, several of their crops (including lettuce, fresh herbs, and broccoli) are grown exclusively for CSA shareholders.  I've also taken advantage of a CSA discount on canning tomatoes, and there's a fun yearly tour of the farm that includes a free dinner. 
Thank you to Untiedt's for sponsoring this post.  Untiedt's CSA registration for the 2016 season is now open--you can learn more and subscribe here.
Further reading: