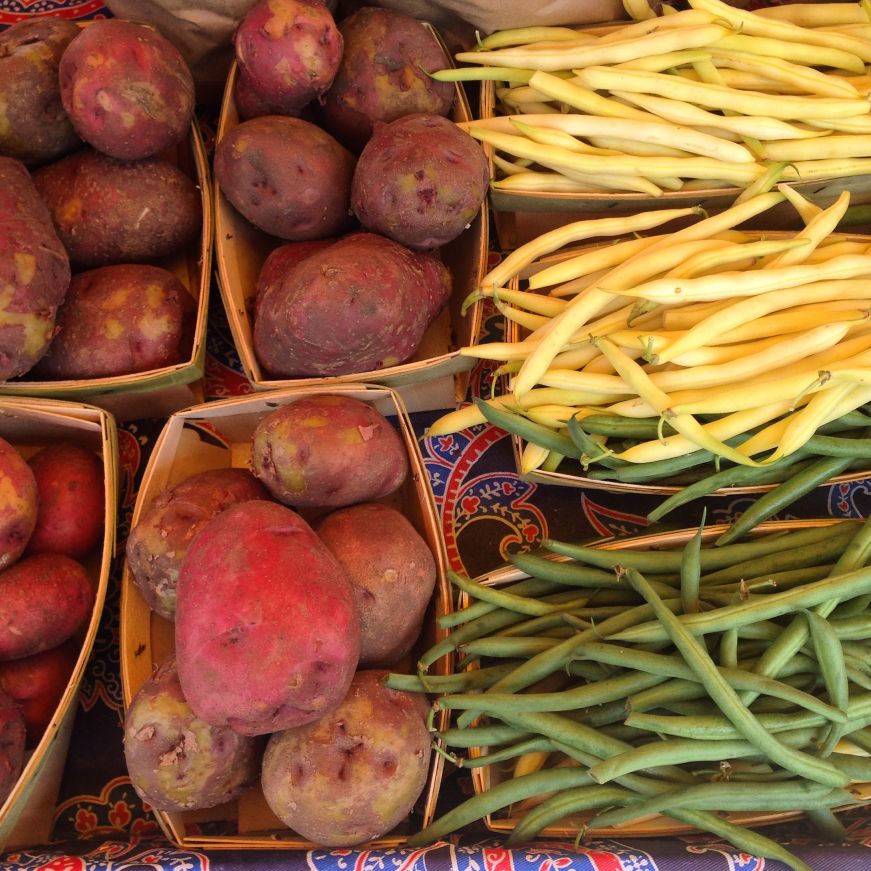 This post is sponsored by Untiedt's Vegetable Farm, Inc.  I've been an Untiedt's shareholder since their first CSA season in 2011, and I'm thrilled to be working with them to promote CSA subscription.  You can learn more, read their frequently asked questions page, and purchase a pro-rated half or full CSA share on Untiedt's website.  As always, all content and opinions are my own.
Maybe the initial enthusiasm has waned.  Maybe you've eaten BLTs for three days straight, but there's still a line of tomatoes staring you down from the counter.  Maybe you don't know what to do with the bulging bags of green beans that keep showing up in your CSA box.  You're not alone--even the most seasoned CSA subscriber has the occasional moment of produce panic.  But don't worry: here are the solutions to the most common CSA pitfalls.
The pitfall: My produce goes bad before I get a chance to use it.
The solution: First of all, make sure that you're storing your fruits and vegetables correctly.  For example, tomatoes, whole melons, and cucumbers keep best at room temperature, while green beans and sweet corn need to be kept in the refrigerator.  Untiedt's often includes storage tips in the weekly CSA newsletter, but if you're not sure how to store a produce item, here's a comprehensive list of tips and guidelines.  
Once your produce is stowed away, the best way to make sure that you enjoy it before it's past its prime is to make a meal plan based on your CSA share.  Focus first on the vegetables that need to be eaten when they're freshest, like heirloom tomatoes and sweet corn; later in the week, you can focus on sturdier vegetables like kale and cabbage and the slicing tomatoes that needed a few days to ripen on the counter. 
For more tips, check out this post on making the most of your CSA share.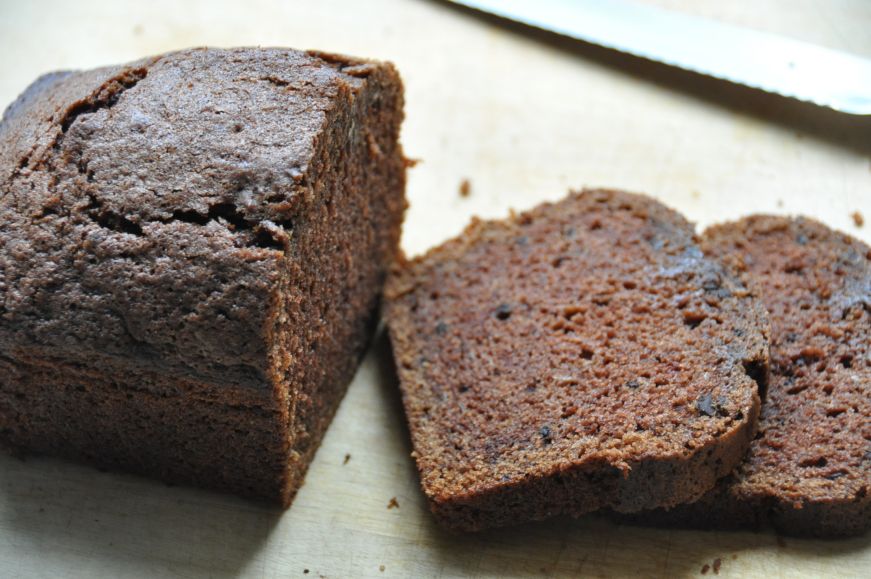 The pitfall: I don't know what to do with all these zucchini (or tomatoes/green beans/etc.)
The solution: Think beyond the dinner plate!  Enjoy your CSA produce all day long: add some chopped tomato to your morning omelette, snack on carrot sticks and hummus, and pack a cucumber in your lunch box.  Next, seek out recipes that require a lot of produce--this chocolate zucchini bread recipe uses up two cups of shredded zucchini, and a batch of cold tomato soup is perfect when you have an abundance of ripe tomatoes.
Produce can be also be stashed in your freezer and saved for later.  Prepared foods like tomato sauce or paste, applesauce, and zucchini muffins or bread freeze particularly well.  Zucchini can be shredded and frozen for baking (I like to freeze it in two-cup portions, the exact amount I need to make chocolate zucchini bread).  Jalapeno peppers can be frozen whole in a zip-top bag and then used in soups or stews all winter long.  Butternut squash can be peeled, chopped, frozen, and then made into a pureed soup, like this Thai-inspired butternut squash soup.  For more information about how to freeze summer produce, here's a helpful round up of tips.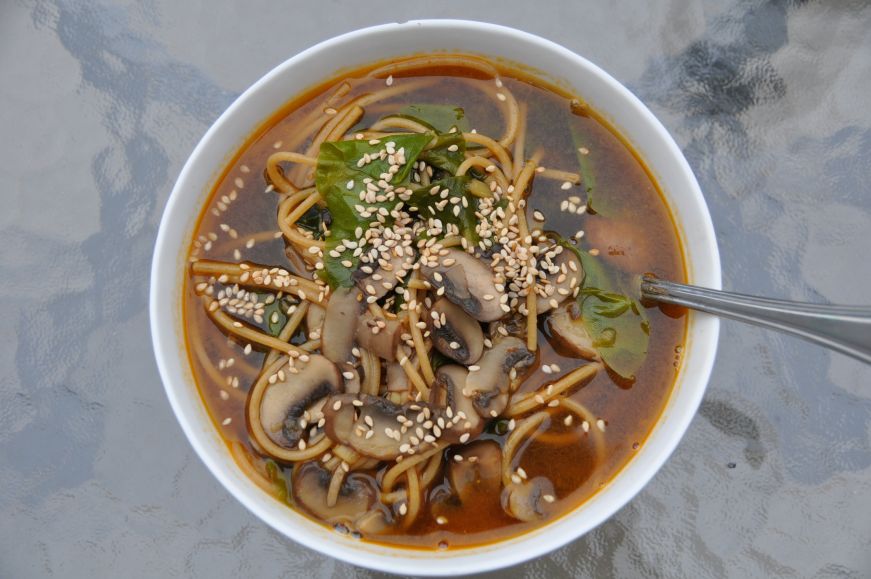 The pitfall: I don't like chard (or turnips/carrots/etc.)
The solution: Remember when your parents told you had to try "just a taste" of a food you didn't like?  Turns out there's some science behind that parenting trick--a 2010 study found that it can take children 8 or 9 tastings to like a vegetable.  I'm not sure if that applies to adults, but I do know that my CSA has gotten me to re-try vegetables that I never would have purchased at the grocery store.
If your share includes a vegetable that you don't enjoy, try cooking it in a new way.  For example, I spent years thinking that I disliked sweet potatoes--actually, I'm just not a fan when they're cooked with brown sugar.  When roasted with with olive oil and savory herbs like sage or rosemary, sweet potatoes transform into one of my all-time favorite vegetables.  Do you have a favorite food?  Track down a recipe includes the vegetable you're not a fan of, like pizza topped with roasted eggplant or gnocchi paired with zucchini.  Finally, try using a less-than-favorite vegetable as a supporting actor instead of the star.  For example, I can't eat chard on its own.  However, I do appreciate the depth of flavor it can add to a dish, like in this Mushroom, Chard, and Noodle Soup.
Thank you to Untiedt's for sponsoring this post.  Do you have a solution to a common CSA pitfall? Share it in the comments!
If you enjoyed this post, pin it!