Thank you to the Minnesota Farm Winery Association for providing me with complimentary media tickets to CLINK! 2019.  As always, all content and opinions are my own.
I'm a big fan of local producers: I subscribe to a CSA, patronize farmers markets, and imbibe at local distilleries.  My love of local flavor also includes wine—yes, even though I live in Minnesota.  Thanks to in large part to the University of Minnesota's grape breeding program, the state has a robust wine industry with dozens of grape growers and wineries. 
One of the easiest ways to get a taste for Minnesota's wine scene is at CLINK!, an annual event held by the Minnesota Farm Winery Association.  The 2019 event was held at St. Paul's Union Depot, and featured nearly two dozen wineries and several food producers offering wine-friendly bites including cheese, preserves, maple syrup, honey, chocolate, and more.  Wine and food samples are included with admission, and wine is available for purchase by the bottle.
Here's what I learned at CLINK! 2019, and why I've already marked my calendar for the next CLINK! on April 25, 2020.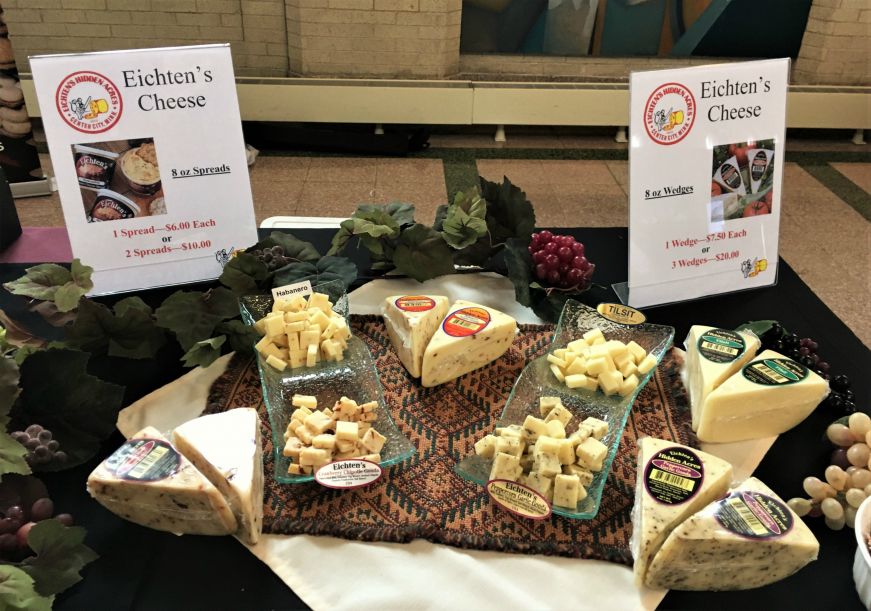 1. Minnesota's wines and winemakers are a diverse bunch.
Twenty-two Minnesota wineries participated in CLINK! 2019, and they ran the gamut from small family-owned businesses with a folksy vibe to large operations with sleek branding.  The wines and ciders themselves are just as wide-ranging.  For example, I tried a fruity rhubarb raspberry wine from Forestedge Winery, the Feisty Bitch Rosé by Cannon River Winery, and a smokey barrel-oaked cider from Falconer Vineyards.  I even sampled the smoked garlic wine from Crow River Winery—it's meant to be used as a cooking wine, and it also was tasty combined with Bloody Mary mix.
There were over a hundred wines available to sample at CLINK!, so there's truly a bottle (more likely several bottles) for everyone.  Since you can sample as many wines as you want, try taking a chance on something outside your comfort zone.  For example, my favorite wine was one that I wouldn't have selected by the glass: Crow River Winery's Apiary, a honey-sweetened red wine made with Frontenac grapes.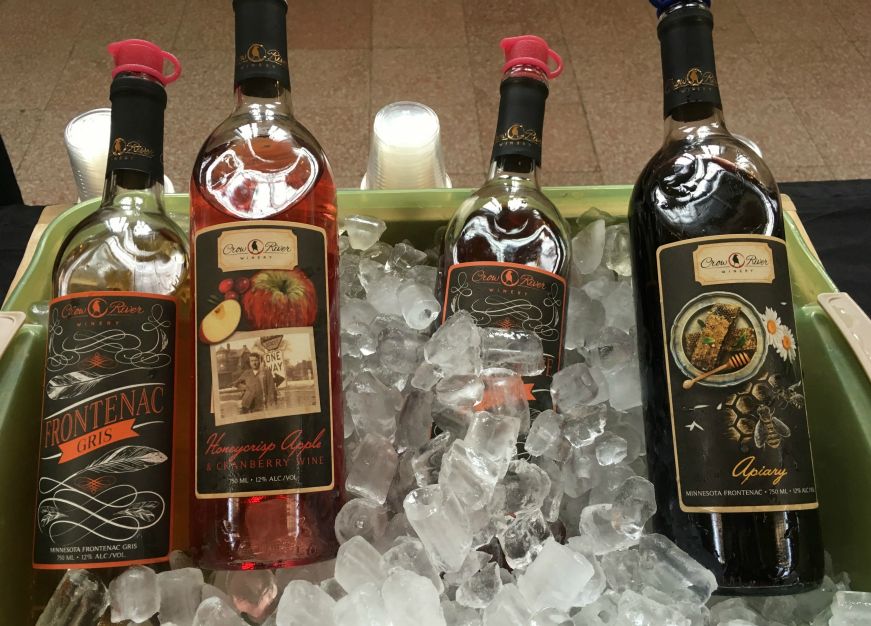 2. Flavored cheese curds pair well with wine.
I am all about pairing cheese with wine, but usually I opt for a cheese plate with artisan aged cheeses, or maybe some fresh goat cheese.  I used to think of fresh cheese curds—especially those flavored with garlic, horseradish, or jalapenos—as a stand-alone snack rather than a beverage pairing.
However, fresh cheese curds actually are a great complement to wine.  The Grim Reaper Curds from CannonBelles Cheese have a pleasant heat that I enjoyed with Schnickelfritz, a semi-sweet white from Millner Heritage Winery.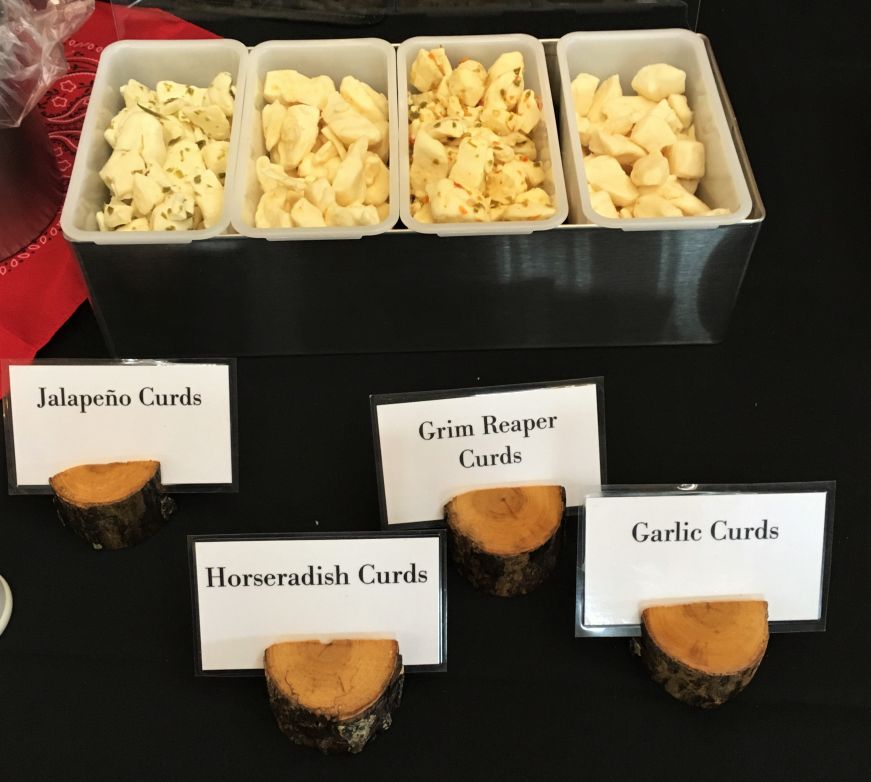 3. My favorite place to sip is still at the winery.
While I enjoyed the opportunity to try so many Minnesota wines, my favorite place to sip is still at winery tasting rooms.  I love taking an hour or two to linger over a tasting flight and some food.  I like walking through the vineyards.  I appreciate the excuse to travel to parts of the state that I might not otherwise visit and check out other sights along the way.
For me, the best part of CLINK! is that it left me with a long list of wineries that I want to check out in person—and I need to get started soon, since I only have 12 months before the next CLINK! rolls around.
For more information on Minnesota wineries, upcoming events, and a list of restaurants where you can find Minnesota wines on the menu, check out the Minnesota Farm Winery Association.  CLINK! 2020 is scheduled for April 25, 2020.  As noted above, I was provided with complimentary media tickets to CLINK!
If you enjoyed this post, pin it!
More posts about Minnesota wine:
Articles about Minnesota wine: