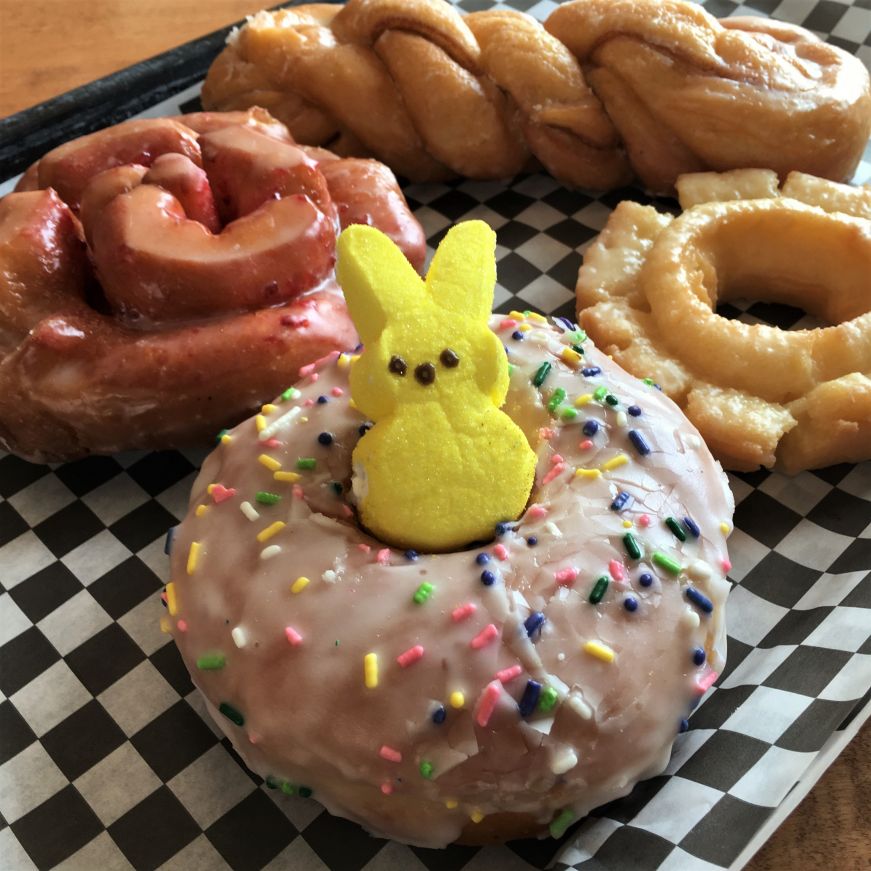 Suburbs have a reputation for soulless dining, home to nothing but mediocre chain restaurants and fast food outlets.  In some cases, that's true—but increasingly, you can find unique local establishments and upscale options in the suburbs.
My favorite Twin Cities suburb for dining is Anoka, which is located northwest of Minneapolis.  Anoka has a charming historic downtown, parking is plentiful and free, and you can find everything from Scandinavian pastries to craft cocktails.  Whether you're looking for a casual lunch, dessert, or an evening on the town, here are the best places to eat and drink in Anoka, Minnesota.
1. Hans' Bakery
Hans' Bakery is an old-school bakery serving up the classics: cake and raised donuts, cinnamon and caramel rolls, danishes, long johns, and bismarks.  There are also a few specialty items, like extra-large Texas donuts and the Beesting, a personal-sized coffee cake filled with Bavarian cream and topped with powdered sugar and almonds. 
Everything is always freshly made and the prices are budget-friendly—if you're feeding a crowd the Birkner box assortment is a particularly good deal.  I'm partial to the old fashioned donuts and the cinnamon twists.
Hans' Bakery is open daily.
1423 5th Avenue, Anoka; 763-421-4200; hans-bakery.com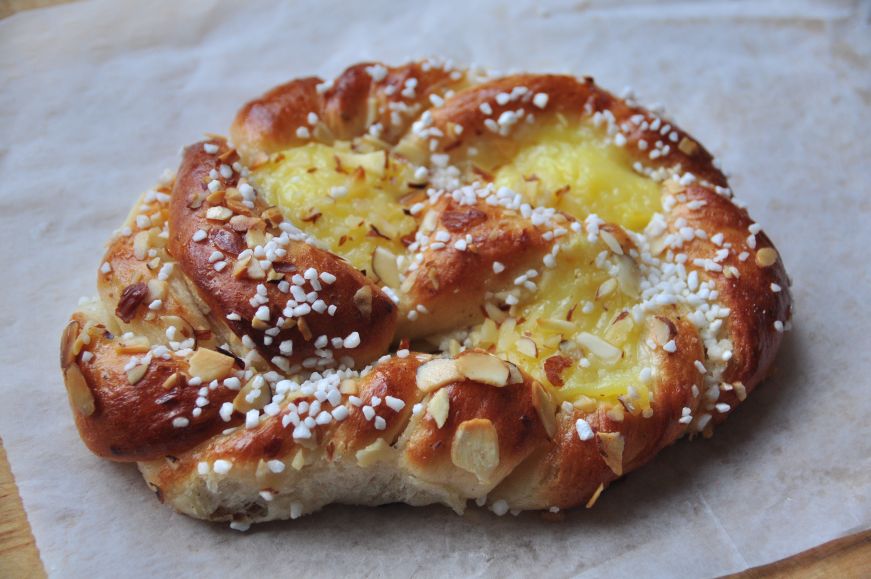 Stepping into Krown Bakery & Eatery feels like a quick trip to Europe—the bakery and cafe specializes in European and Scandinavian-style breads, sweet rolls, and pastries.  They also serve soups,  sandwiches, and a daily lunch special.  There are usually gluten-free, dairy-free, and vegan baked goods available.
I'm a fan of the crusty sourdough bread (it's only available on Friday and Saturday), as well as the almond twisty, a swirled sweet roll filled with almond paste and custard and topped with almonds and crunchy pearl sugar.  The lavender dream cookies are also tasty. 
Krown Bakery & Eatery is open for breakfast and lunch Monday through Saturday.
530 W Main Street, Anoka; 763-427-0506; krownbakeryandeatery.com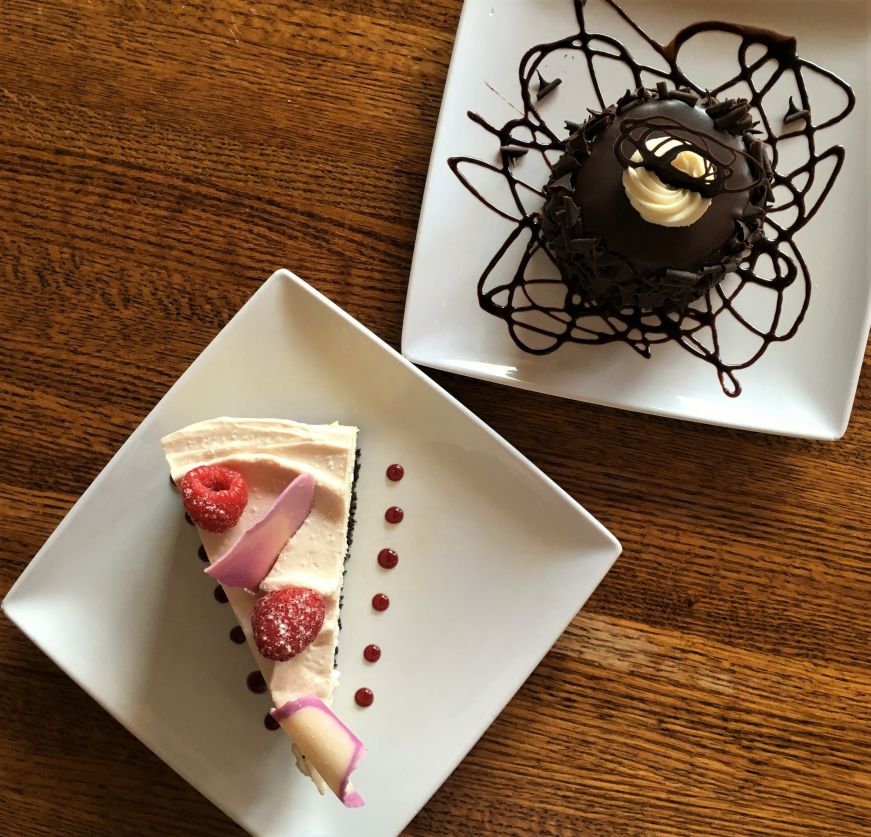 Truffles & Tortes is my favorite Anoka dessert destination—the bakery case is filled with cakes, tortes, tarts, and individually-sized desserts.  Their signature item is the rumba: devil's food cake layered with fillings and enrobed in chocolate ganache—the Andes mint and Bailey's versions are especially good.  Some of my other favorites are the white chocolate raspberry cheesecake and the chocolate decadence, a fudge-like torte made with three types of chocolate. 
In addition to sweets, Truffles & Tortes serves quiche, sandwiches, salads, and espresso drinks. 
Truffles & Tortes is open for breakfast and lunch Tuesday through Saturday.
206 E Main Street, Anoka; 763-432-7645; trufflesandtortes.com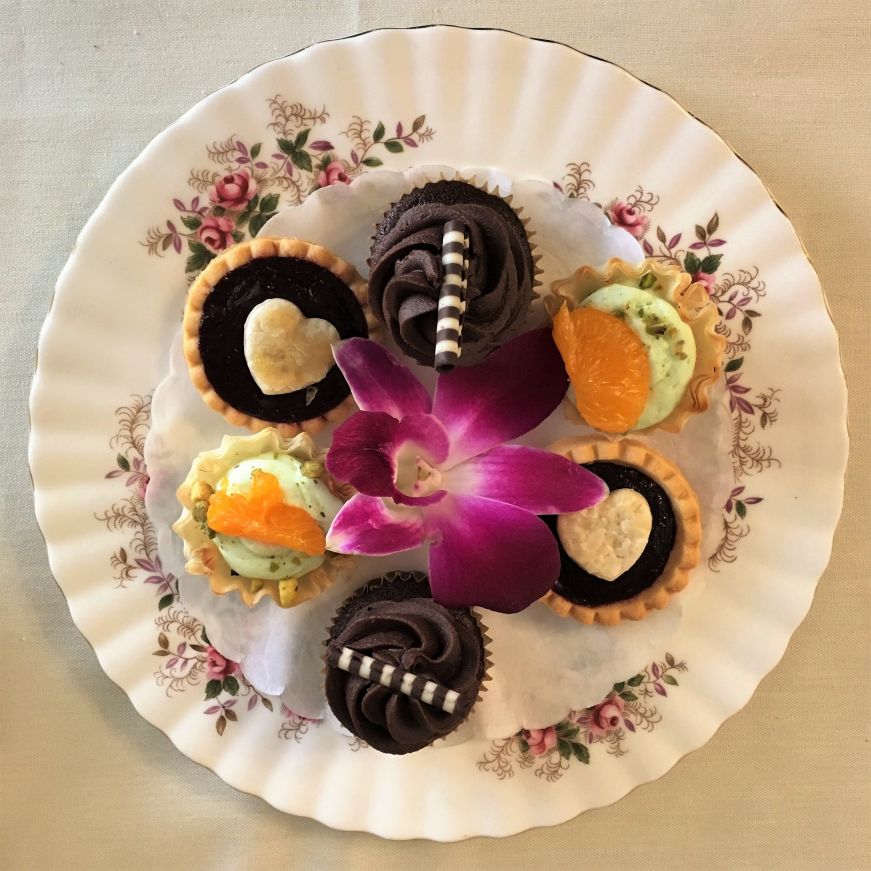 From its location in an elegant historic house to the fancy china, the Mad Hatter has a fun special occasion vibe.  The food is carefully made and beautifully plated, with thoughtful touches like housemade dressings and jams.  The brunch menu features both sweet and savory options, like salads, sandwiches, Swedish meatballs, quiche, French toast, and eggs Benedict.  You can also treat yourself to tea service (reservation required)—it includes unlimited tea, scones, finger sandwiches, and miniature desserts.
The Mad Hatter is open for brunch and tea service Thursday through Sunday.  For more information the Mad Hatter's tea service, check out this blog post about my experience.
1632 Ferry Street, Anoka; 763-422-4160; madhatteranoka.com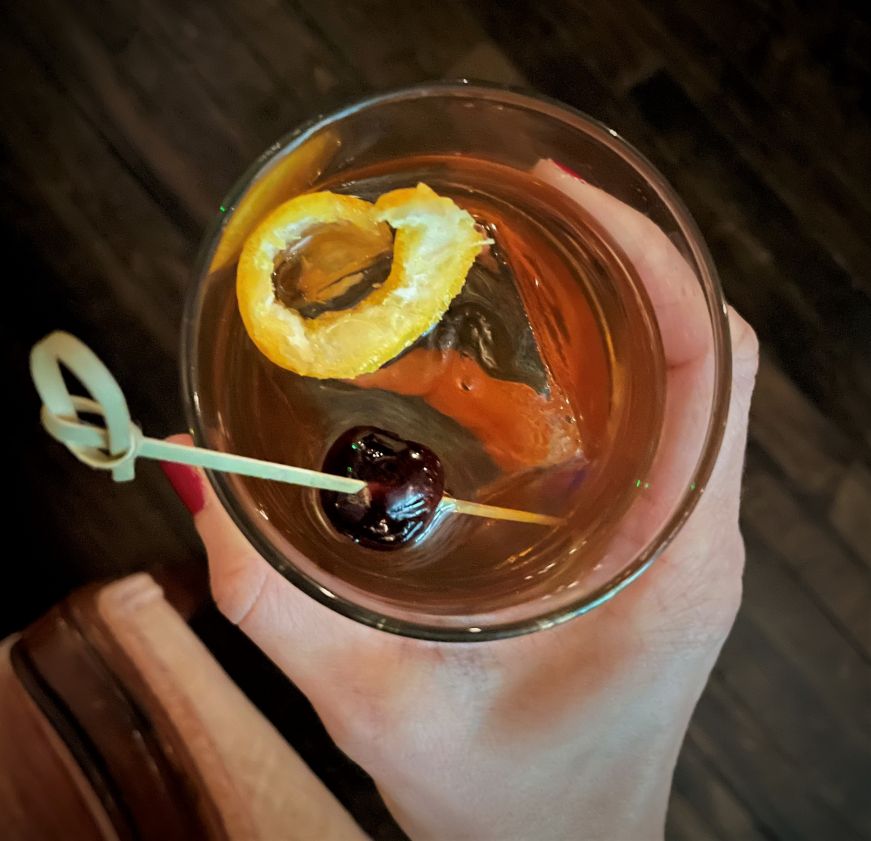 The craft cocktails at the Hardware Store are a delight, combining complex flavors with theatrical flourishes.  The speakeasy atmosphere is fun, too—you need to find the hidden entrance and give the attendant the secret password.  My favorite drink is the smoked old fashioned, which is smoked tableside in a glass enclosure.  I also like the Don't Call Me Shirley, a rich, boozy mixture of mezcal, coffee liqueur, chai tea simple syrup, cream, and an egg yolk.
While the focus is on cocktails, there are few snacks on the menu, including a charcuterie board, chips and salsa, and Cracker Jack.
The Hardware Store is open Wednesday through Saturday evenings, reservations recommended.
201 Alley, Anoka; 763-316-6118; anokahardwarestore.com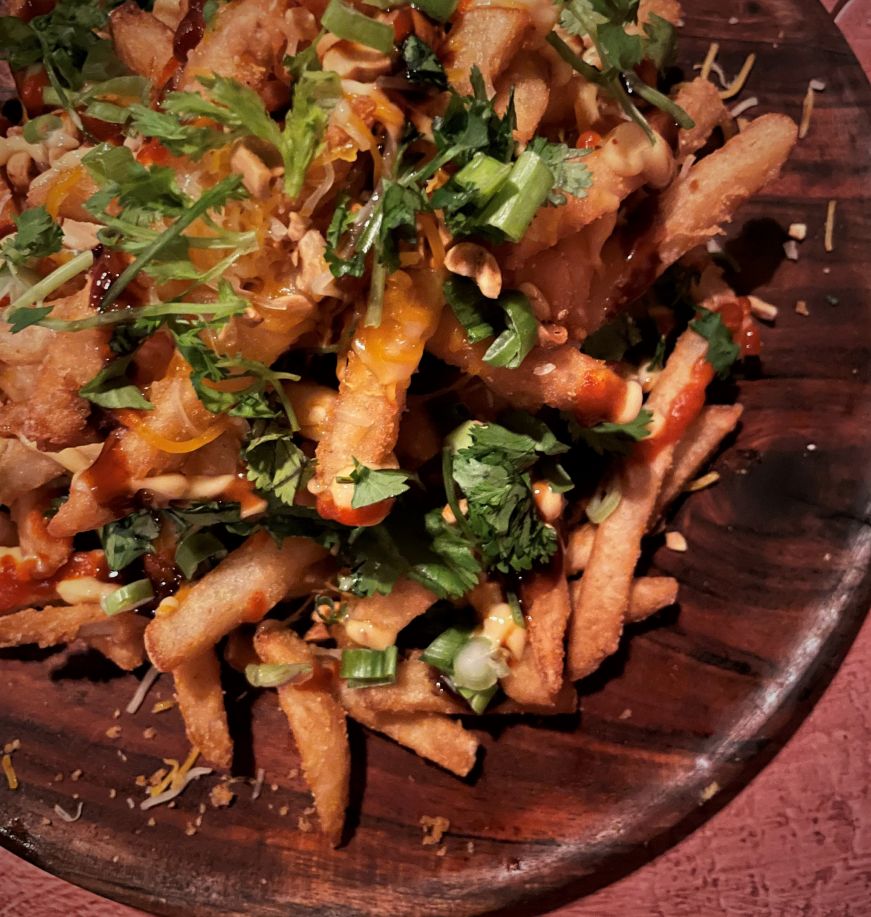 Nucky's Speakeasy pairs a subterranean Prohibition-era setting with cocktails and a globally-inspired appetizer list.  The drink list includes some classic cocktails (including one of my all-time favorites, a Last Word) as well as tropical rum-based fruity cocktails.  The food menu features elevated bar fare with Asian influences, like spicy Thai basil wings and fries topped with sriracha and hoisin sauces, chicken, peanuts, cilantro, and cheese (I ordered them without the chicken to make them vegetarian).
Nucky's Speakeasy is open Wednesday through Saturday evenings.
300 E Main Street, Anoka; nuckysspeakeasy.com
In addition to being an excellent destination for dining, Anoka is a fun place to shop, with antique shops, clothing and gift boutiques, and a locally-owned furniture store.  If you prefer the great outdoors, the Rum River Regional Trail starts in downtown Anoka.  Check out Discover Anoka for more information about local businesses and attractions.
If you enjoyed this post, pin it!