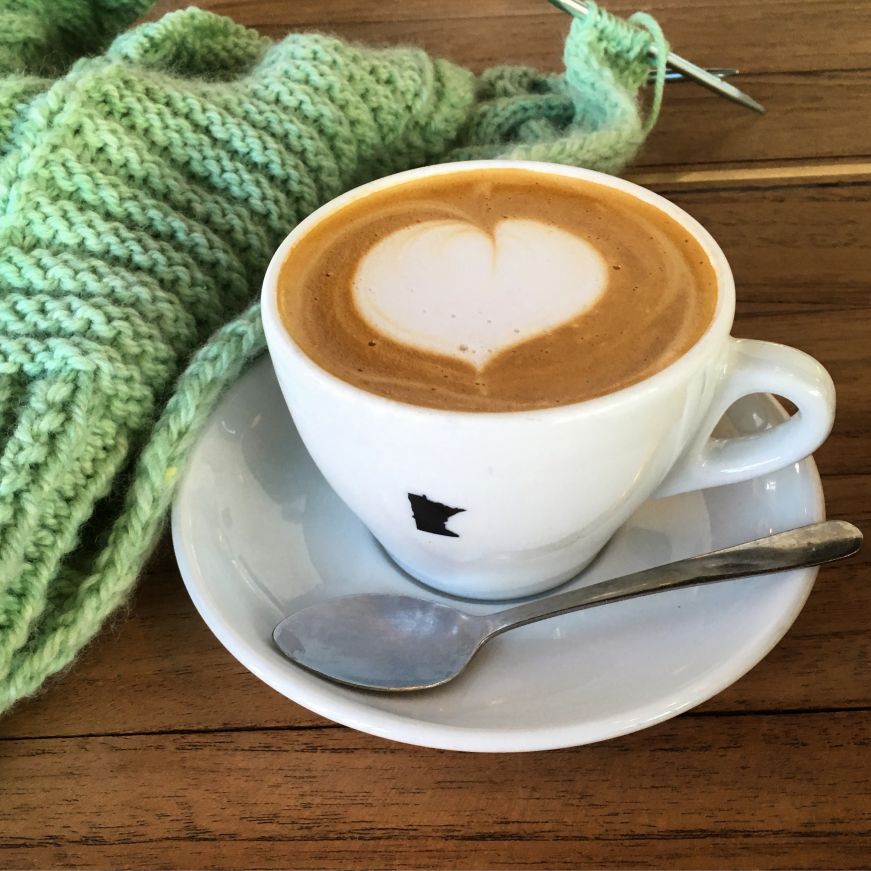 Originally published April 10, 2019; updated October 30, 2019
Mike and I spend most of our weekends running in opposite directions (literally in my case, since I run seven miles on Saturday and three miles on Sunday).  We use the weekends to catch up with friends, do chores, and work on hobbies and personal projects.  After one too many weekends when the only significant chunk of time we spent together was grocery shopping, we realized that we needed to prioritize time with each other, too.  So we instituted a standing coffee date on Sunday mornings. 
Our coffee dates are when we slow down, tune out the rest of the world, and reconnect with each other.  I bring my knitting.  Sometimes we talk about the big things that get lost of the shuffle of every day life.  Sometimes we use the time to make plans.  Sometimes we reminisce.  Sometimes we just spend time together in the way that you only can with a partner who you've been with for over a decade and who you know will be there for the long haul.
As a result of all that coffee dating, we've formed some opinions about local coffee shops.  Here are my thoughts on some of our favorites.  I'll be updating this post periodically with our new finds—there are so many great coffee shops in the Twin Cities, and this is only a sampling.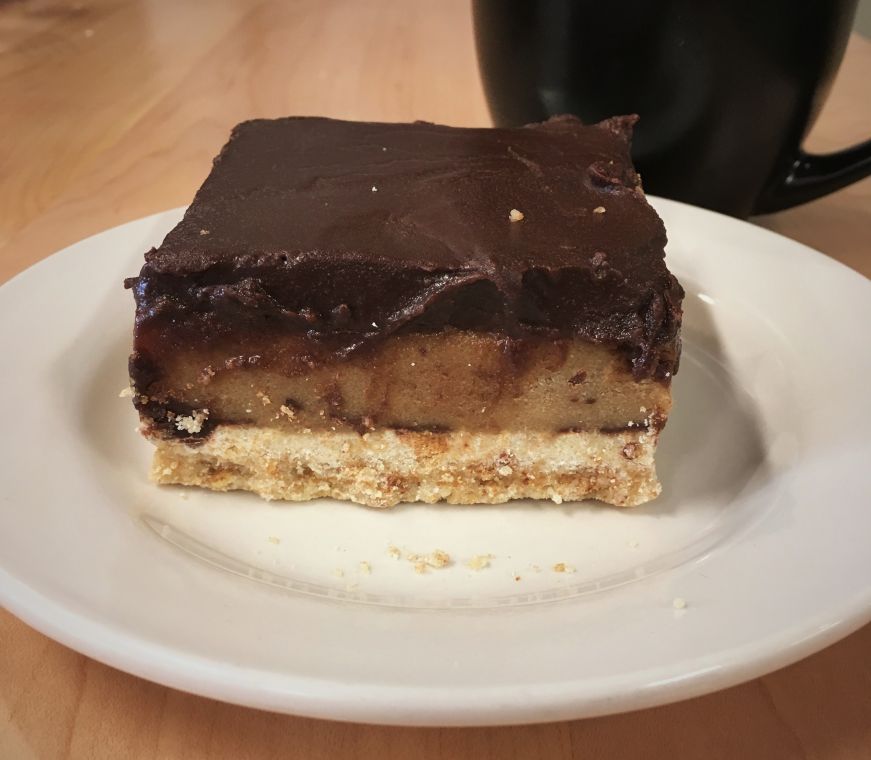 Local coffee shops
Daily Dose (Maple Grove and Brooklyn Park): Since we live in the northwest suburbs, this is our go-to independent coffee shop.  There are two locations, each about the same distance from our house: one in a strip mall in Brooklyn Park, and the other in a shopping center in Maple Grove.  The menu is identical, and the ambiance is similar, with a few armchairs, plenty of tables, and works by local artists on the walls.  (There do tend to be more families with young children at the Maple Grove location, for whatever reason.)
Baked goods are made in-house, and include biscotti, scones, muffins, cookies, and dessert bars—I love the biscotti, especially the cinnamon white chocolate and salted caramel mocha.  The mocha-and-caramel Daily Dose bars are ridiculously rich but so good.  Coffee refills are free, you can request a ceramic mug for your beverage, and coffee drinks are topped with stenciled latte art.  They have a wider range of beverages than chains like Caribou Coffee, such as miels and loose leaf teas.  There's also a food menu with sandwiches, salads, and naan pizzas made to order, and a few flavors of Sebastian Joe's ice cream.
I recommend signing up for the Daily Dose loyalty program, since they occasionally offer $2 off coupons.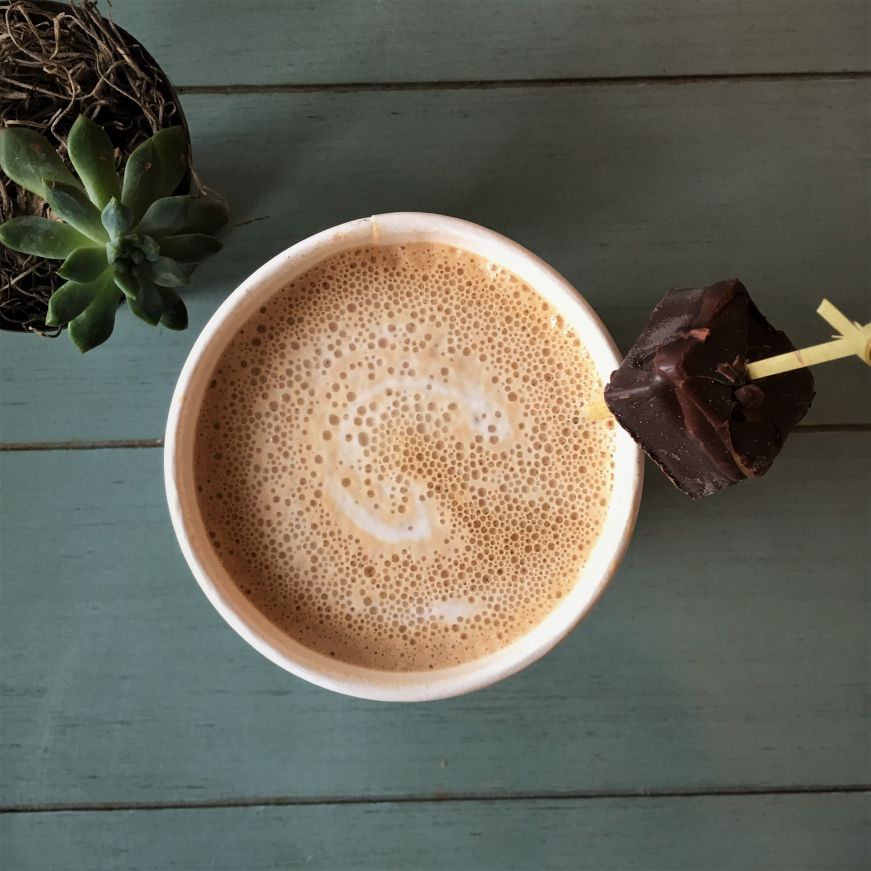 Fairgrounds Coffee & Tea (Minneapolis): Fairgrounds is a Chicago-based chain with several locations in Illinois, plus outposts in Milwaukee, Los Angeles, and Minneapolis' North Loop.  I got a sneak peek for City Pages when they first opened, and the bright, whimsical decor makes for a fun escapist coffee date.  Free street parking is available a few blocks away on Fourth Avenue.
The unique thing about Fairgrounds is that they serve coffee from a variety of independent roasters across the country, as well as featuring several different cold presses on tap.  They have a nice tea selection (I like the peach blossom white tea, served iced) and you can order any of the specialty drinks with matcha instead of espresso.  I'm usually not a fan of matcha—it seems too bitter to me—but I do like the Rishi variety they serve.  The mocha has a neat DIY aspect: you get a fancy truffle on a skewer that you melt into your cup of espresso and milk.
There's also an extensive breakfast and lunch menu that's a bit pricey but good.  I recommend the Seoul bowl (rice, vegetables, kimchi, and and egg), the acai bowl, and the funnel cake fries served with raspberry sauce.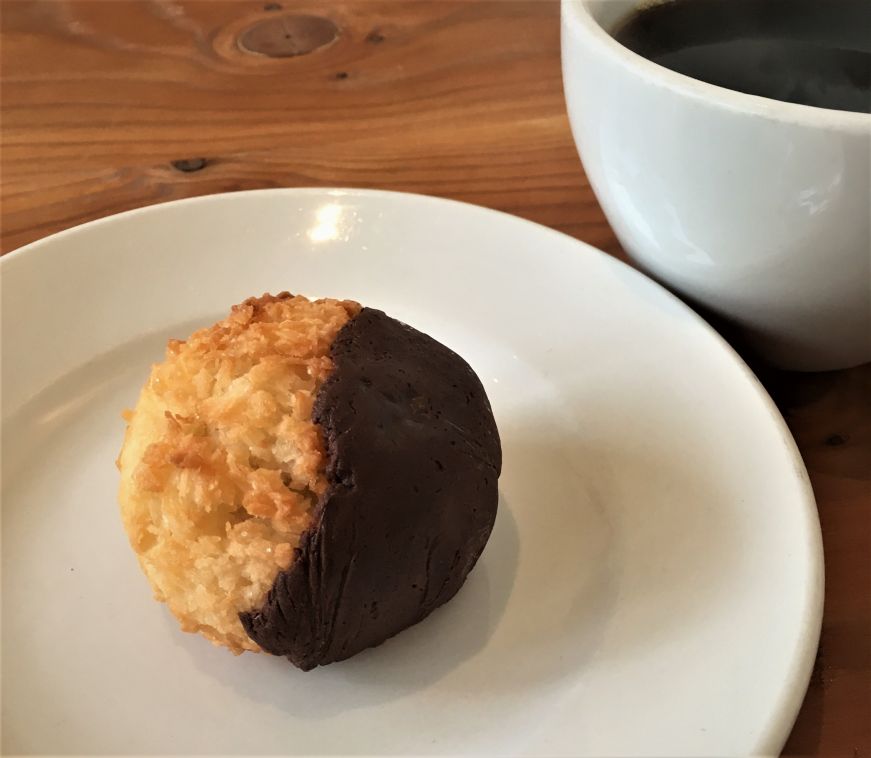 Fireroast Coffee & Wine Bar (Minneapolis): This is another coffee shop I checked out years ago for a City Pages roundup and hadn't been to since, since it's a bit of a drive for us.  It has a cozy neighborhood cafe feel, and they make their own baked goods in-house.  The scones are very fresh, since they're baked throughout the day in small batches, and the pastry case also features cookies, bars, muffins, and my favorite, chocolate-dipped coconut macaroons (so good with a cup of black coffee).  They serve locally roasted, organic, fair-trade coffee, with light, medium, and dark roasts available as drip coffee plus espresso drinks and pour overs.  There's a nice selection of loose leaf teas, and Mike likes their chai lattes.
Fireroast also serves a full breakfast menu and made-to-order sandwiches, salads, soups, burritos, and quesadillas.  The booths are reserved for dining customers during mealtimes, but we didn't have a problem finding a table to sit at while we enjoyed our drinks.  There's also bar seating along the windows that's available to everyone.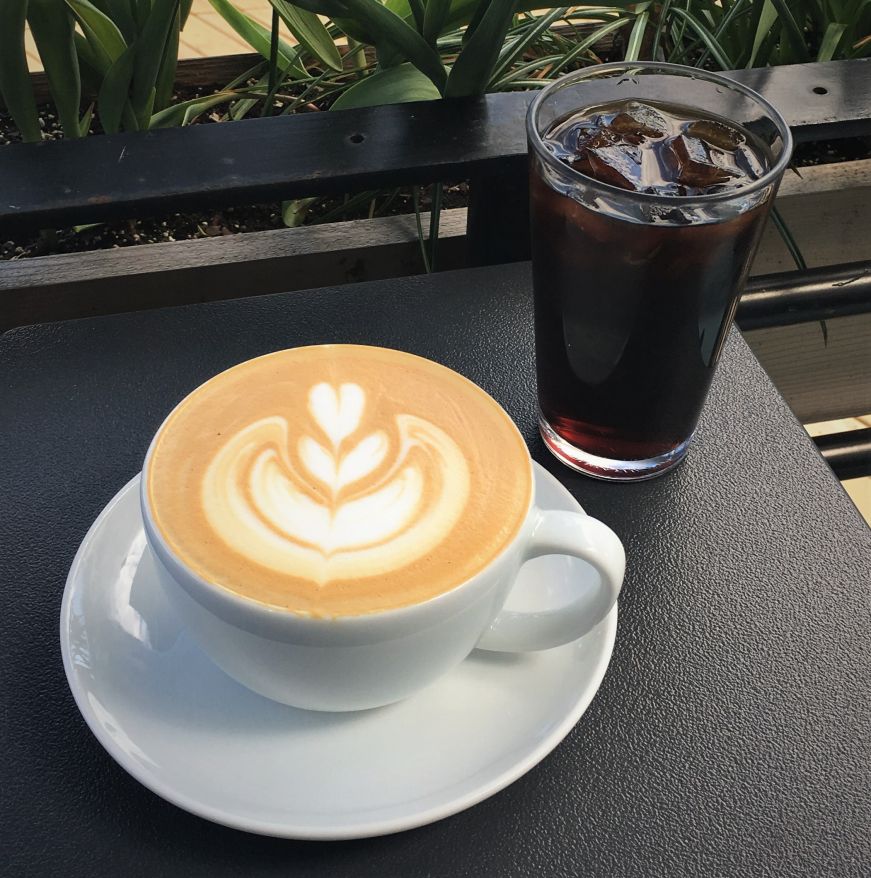 Parallel (Minneapolis): I love visiting the Lyndale location of the Minneapolis Farmers Market, but it can be hard to justify the drive for 30 minutes of browsing.  That's where Parallel comes in—since it's just down the street, we can combine a farmers market trip with a coffee date.  The outdoor seating even lets you soak up the sights and sounds of the weekend market bustle.  Indoors, the third-wave coffee shop has the chic modern design you'd expect, with marble countertops and pendant lights.
I love their cold brew (it's so potent that a small is more than enough) and appreciate the craftsmanship that goes into their lattes—add a maple shot for a gentle, warm sweetness.  Besides coffee, tea, and pastries, there's a full brunch menu.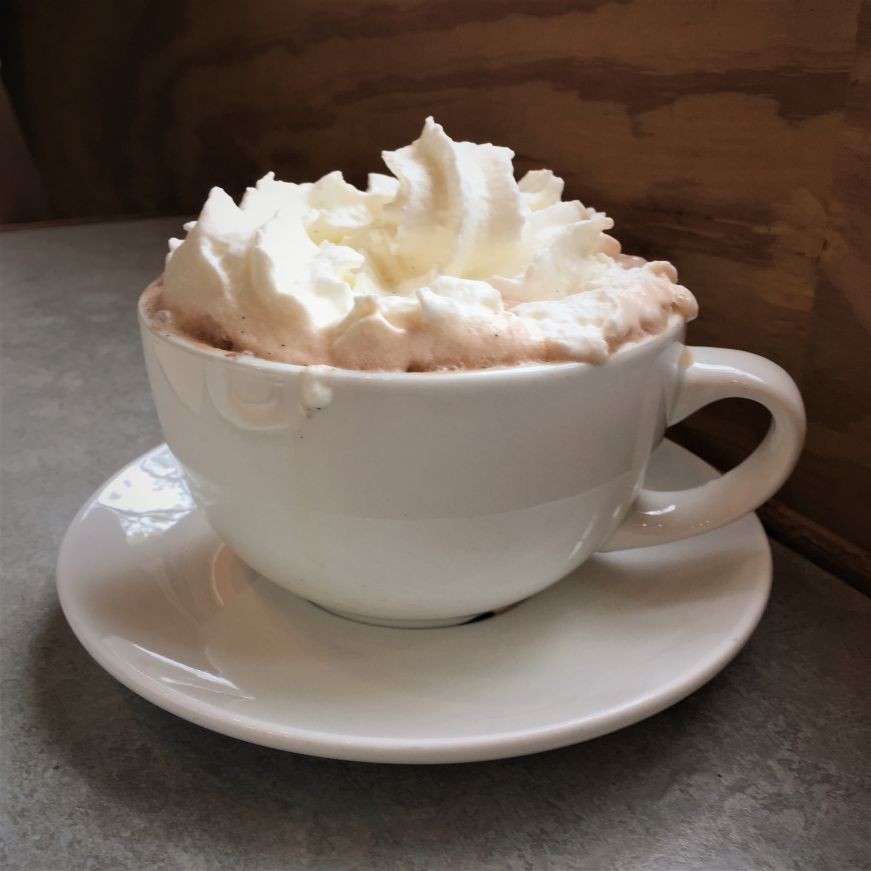 Peace Coffee (Minneapolis): Peace Coffee is primarily a coffee roaster, but they also operate a few coffee shops.  The Wonderland Park location in Minneapolis' Longfellow neighborhood has a laid-back, co-op vibe, with an assortment of mismatched mugs and funky decor.  In addition to espresso drinks and tea, there's a selection of pastries, bagels, and excellent hot chocolate, sweet and milky with lots of whipped cream.  They have a few varieties of drip coffee available—I love Black Squirrel, an espresso blend that reminds me of an Americano.  Peace Coffee is a nice compromise for me and Mike, since it has the more casual atmosphere he likes and an artisan-style coffee menu I appreciate.
If you have the Chinook coupon book or app, there are usually offers to get a free cup of coffee.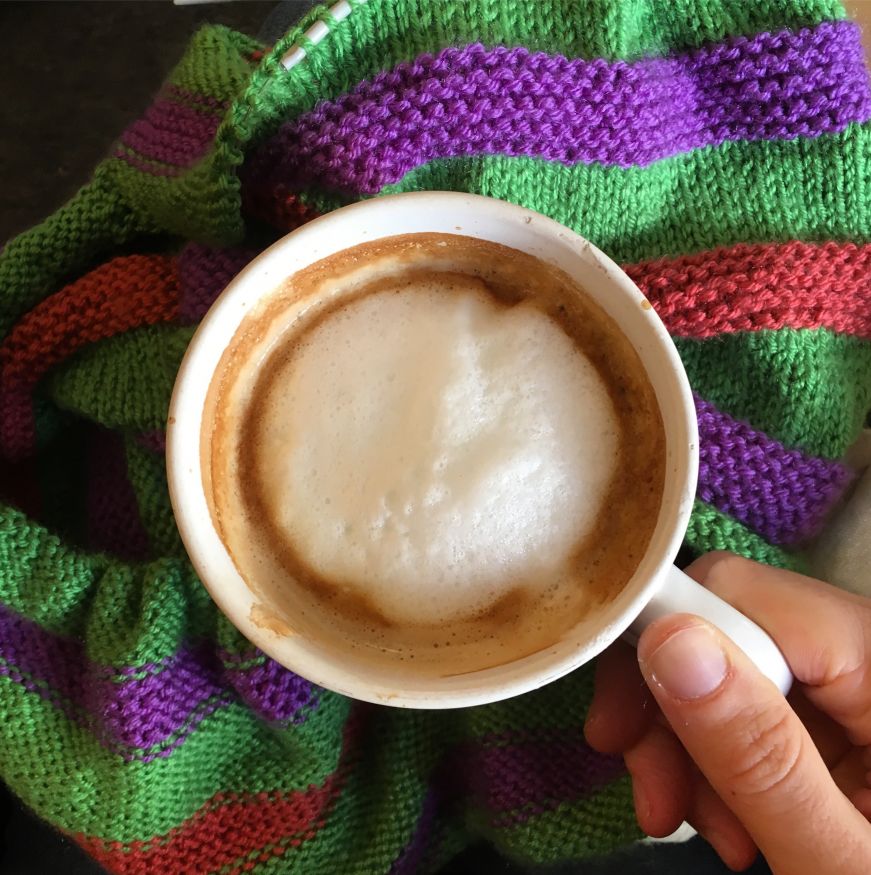 Precision Grind (Minneapolis): I discovered this neighborhood coffee shop years ago when I was writing a story for City Pages about under-the-radar coffee shops.  It has a very low-key, comfortable vibe—think mismatched furniture, board games, and a pastry case full of donuts.  Their espresso drinks and cold press are quite good, prices are reasonable, and you always feel like you're welcome to settle in and chat.
Spyhouse (North Loop location): This is more up my alley than Mike's.  I'm a fan of of third-wave coffee culture; he rolls his eyes and pours a bunch of simple syrup into his mocha.  I admit that the hipster aesthetic is huge draw for me, and they also make an excellent cappuccino and cold press. 
While Spyhouse has several locations in Minneapolis and one in St. Paul, I prefer the North Loop one because it isn't as busy and there's free street parking nearby on 10th Avenue.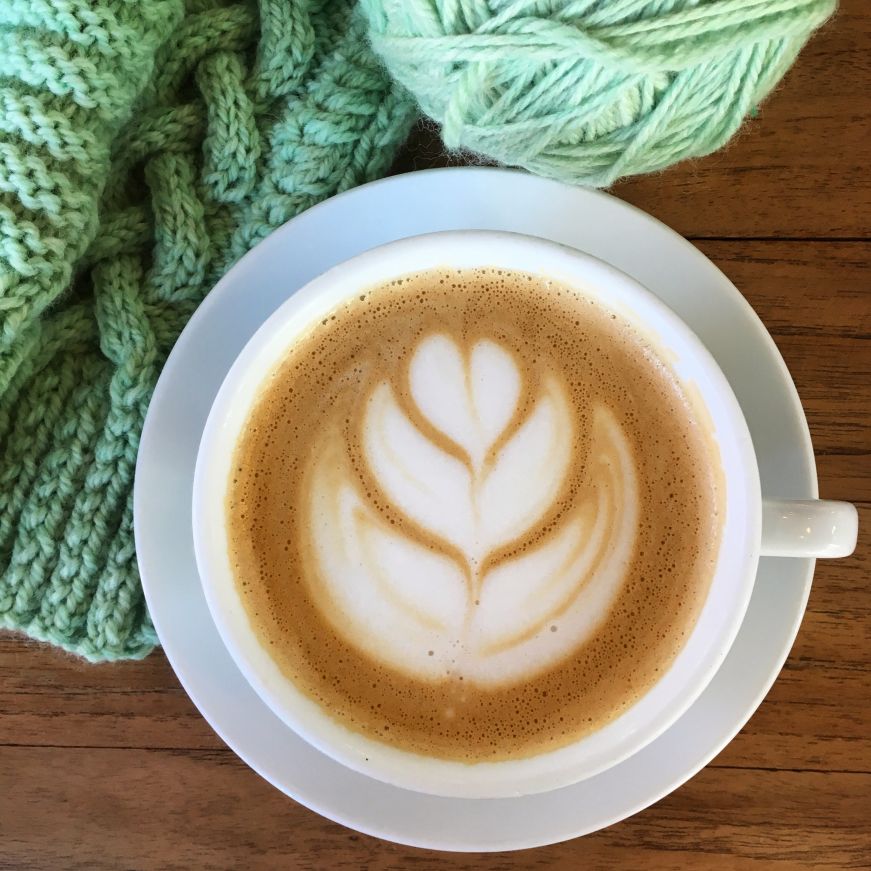 National chains
Dunn Brothers Coffee is a Minneapolis-based chain with a heavy presence in Minnesota, plus locations in states including Iowa, Wisconsin, North Dakota, and Texas.  Maybe because most of their stores are independently-owned franchises, they have a more eclectic, local feel than Starbucks or Caribou Coffee—for example, the location by us has a bench made by a local woodworker in front of the fireplace, a bunch of board games, and local art on the walls. 
Coffee is roasted daily in small batches, so it's fresher and more flavorful than other chains.  That said, my go-to drink is actually the London Fog tea latte: Earl Grey, milk, and vanilla syrup (I think maybe half a shot of syrup, because it's not overly sweetened.)
Caribou Coffee is everywhere in Minnesota, and also has locations in 18 other states across the country.  It's not our first choice for coffee dates, because we both spend a fair amount of time remotely working at various Caribou locations during the week and it feels a bit like going to the office.  However, they do offer some good limited-time deals through their loyalty program, so sometimes we'll go there to take advantage of those.  There's also a location within a five-minute walk of our house, so it's very convenient.
My favorite drink is the crafted press, which is made with cold-filtered coffee and a bit of cream and sugar.  I think they're best served hot, but the iced and blended versions are decent.  My all-time favorite is the pumpkin crafted press, but it's only available in the fall.  My other frequently ordered drinks include the Northern Lite vanilla cooler (a lower-calorie drink that actually tastes pretty good) and if I want to skip the caffeine, the mint verbena tea.
Next on our list
Claddagh Coffee: St. Paul is a bit of a drive for us, but I've been here a couple times on my own and I think it has good coffee date potential, with a cozy, pub-like vibe.  Also, their crumb cake is amazing.
Nina's Coffee Cafe: It's been years since we've been to this St. Paul standby, and we're long overdue for a return visit. 
Groundswell: I love the atmosphere and baked goods, but I haven't made it here for a coffee date with Mike yet.
This post was originally published on April 10, 2019 and was updated on October 30, 2019.
If you enjoyed this post, pin it!