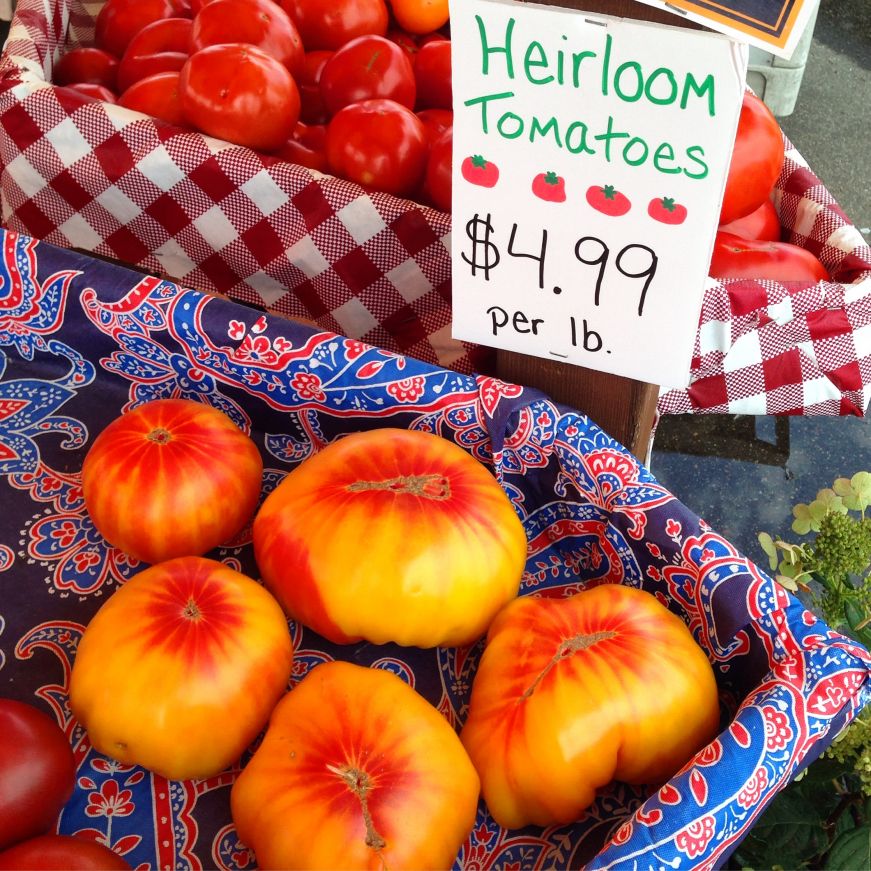 It's time for my annual summer recap, now that the State Fair has come and gone and school buses are making slow circuits around my neighborhood.  June, July, and August are what keep me in Minnesota year after year, and here's how I made the most of them: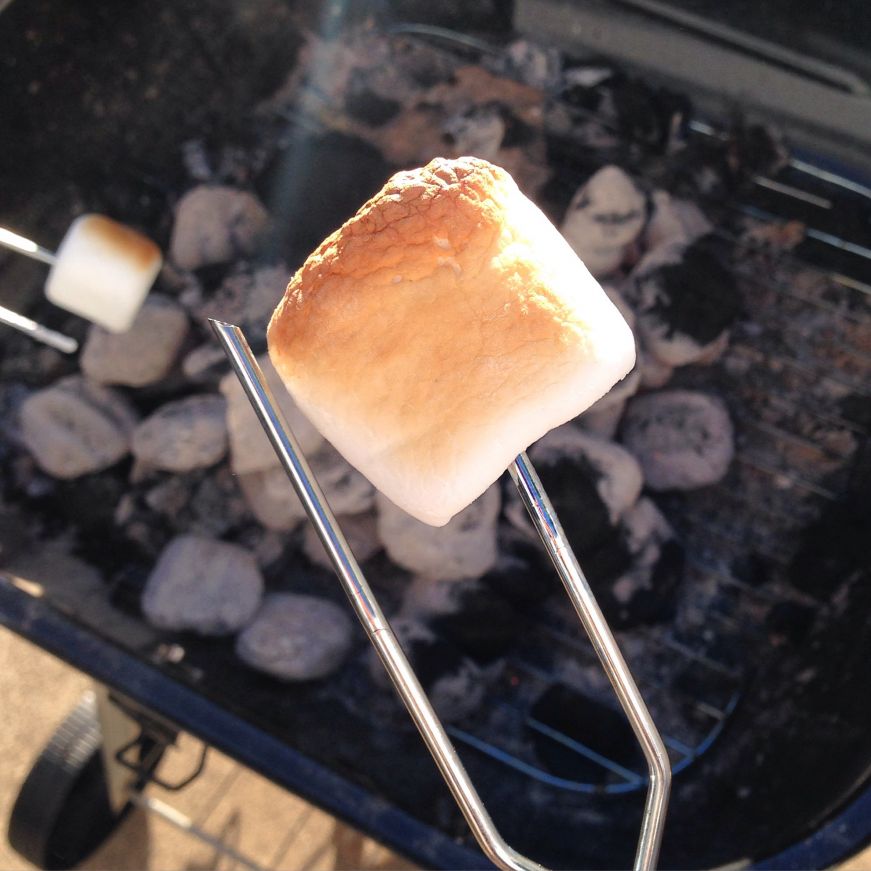 Locally grown
We started the summer with three trips to Bauer Berry Farm to pick strawberries to freeze for the winter.  I also picked some blueberries, although not enough to freeze--blueberries take much longer to pick!
Our weekly CSA box treated us to plenty of sweet corn, tomatoes, cucumbers, zucchini, melon, and much, much more.  I'm looking forward to the apples and squash that will soon be making an appearance.
Last fall, I bought a charcoal grill on clearance for $15.  This summer, we got more than our money's worth out of it: I grilled tofu shish kebabs, portabello mushrooms, marinated whole onions, and asparagus, while Mike opted for brats, steaks, pork chops, and gourmet pudgie pies.  We both perfected our marshmallow roasting technique.
I spent a Saturday cooking down a half bushel of tomatoes into 17 cups of tomato sauce to top our spaghetti all winter long.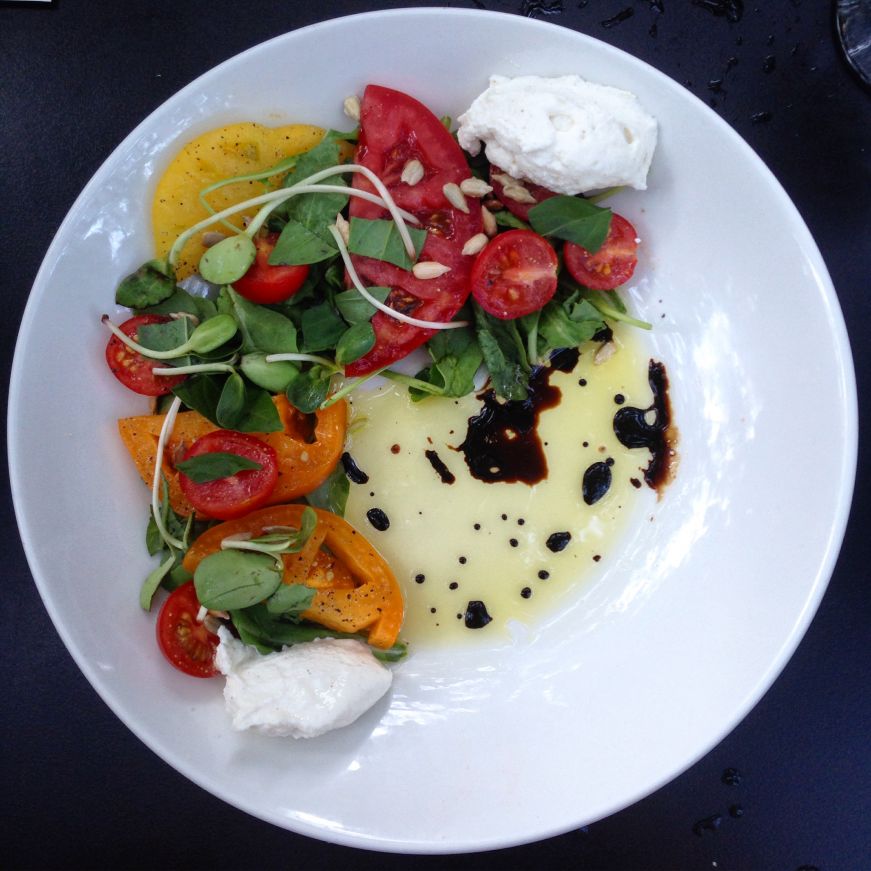 On the town
We kicked off a summer of patio dining at one of my favorite restaurants, St. Paul's Moscow on the Hill, with a marvelous bread basket, asparagus salad, and pelmeni.
We spent a long, gorgeous summer evening exploring Uptown, with drinks on rooftop bar at Libertine, an appetizer platter at It's Greek to Me, and a giant pretzel and beer at New Bohemia.  In between, there was lots of wandering,  window shopping, and pretending to be hipsters.
One Friday night, we had the ultimate Lake Harriet picnic: bread from Turtle Bread Company, local cheese from Linden Hills Co-op, and scoops of ice cream (blackberry for me, chai for Mike) from Sebastian Joe's.
We spent an evening on the shore of Lake Minnetonka in Excelsior, eating Adele's Frozen Custard and enjoying a dockside dinner and live music at Bayside Grille.
Our most memorable culinary experience of the summer (and probably the year!) was our lavish anniversary dinner at W.A. Frost.  We treated ourselves to the exquisite six-course tasting menu, vegetarian for me and the standard meaty version for Mike.
It wouldn't be summer without the annual pilgrimage to the State Fair.  I spent 11 glorious hours feasting on ice cream and deep-fried cheese, ogling the biggest boar in the state, admiring prizewinning jams and breads, and soaring over the fairgrounds on the SkyGlider.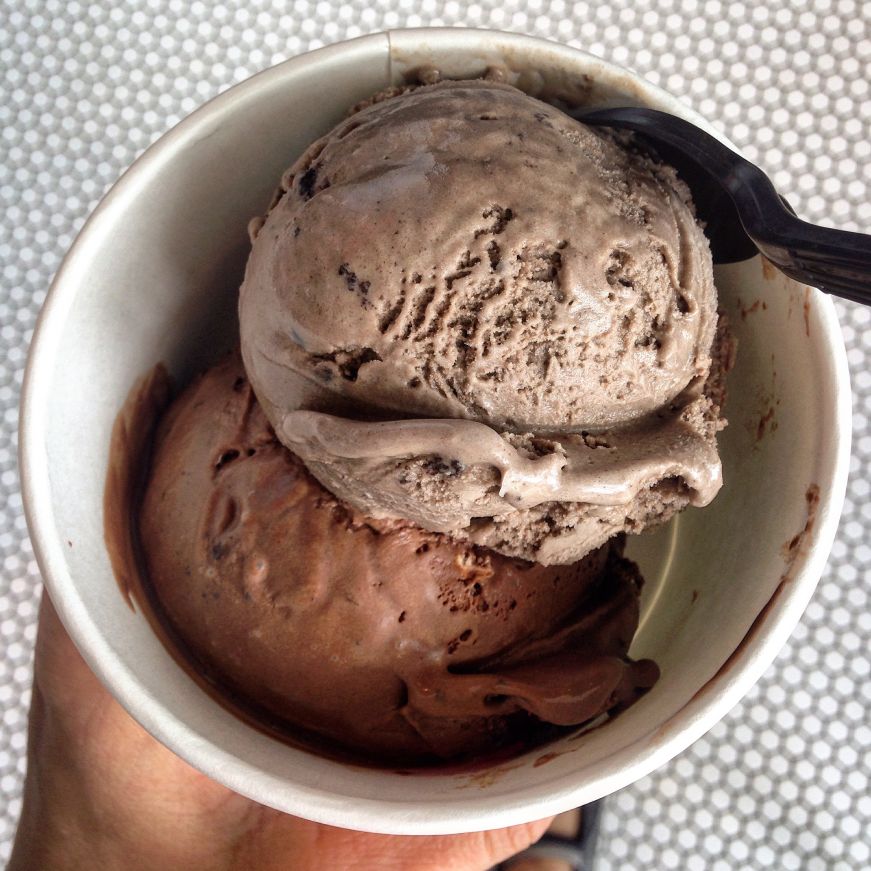 Celebrations
For my birthday, I indulged in a double at Milkjam Creamery, a new ice cream shop known for their generous scoops and inventive flavors.  I tried the Ridin' Duuurty (Oreo milk with Oreo chunks and salted peanut butter) and Hard Knock Life (dark chocolate with salted pretzels, brownies, and chocolate fudge).  Mike went classic with the EVV (extra virgin vanilla). We finished the day with a picnic of fresh bread and fancy cheese along the Mississippi River.
My sister Rachel is getting married this fall!  In July, I made a beach sand cake for her Hawaii-themed bridal shower.
We kicked off our Olympics viewing with an opening ceremony party featuring Brazilian food: slow cooker vegetarian feijoada (black bean stew traditionally made with pork), pao de queijo (cheese rolls), and brigadeiros (chocolate truffles).  The chocolate truffles completely failed to set, but they were still delicious--we just scraped them up with forks.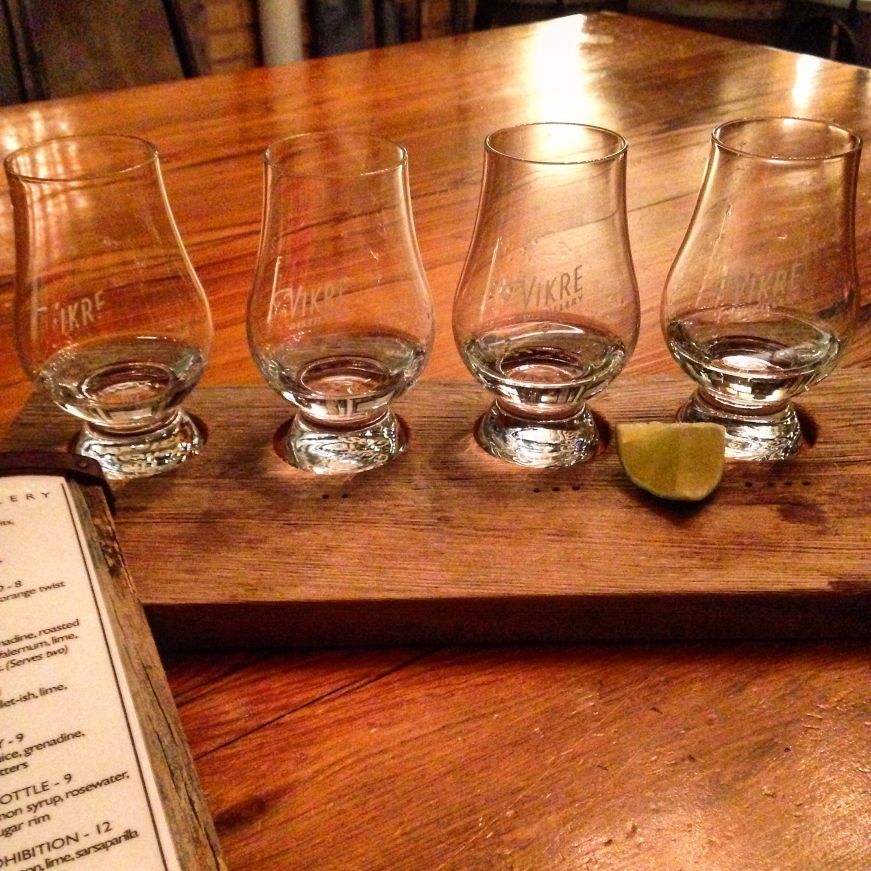 On the road
We dusted off our passports for a long weekend in Winnipeg, featuring plenty of delicious food and some fascinating museums.
Closer to home, we took a half-day trip to Northfield, Minnesota.  We enjoyed lunch on the patio at the Tavern of Northfield, bought some tasty raspberry balsamic at Northfield Olive Oils and Vinegars, and browsed the local shops in the historic downtown.  
We went up to Duluth for a visit with my parents and the Tall Ships Festival, plus fancy cocktails and an artisanal spirit flight at Vikre Distillery.
While tomato season and patio dining aren't quite over yet, there's a familiar autumnal crispness to the air.  To be honest, I would like fall much better if it was just about apples and pumpkin pie, instead of also being a harbinger of subzero temperatures and horrendous snow-delayed commutes.  But cooler days are coming, and in the spirit of summer, I'll be making the most of them.
Want more?  Read my summer highlights posts for 2013, 2014, and 2015.