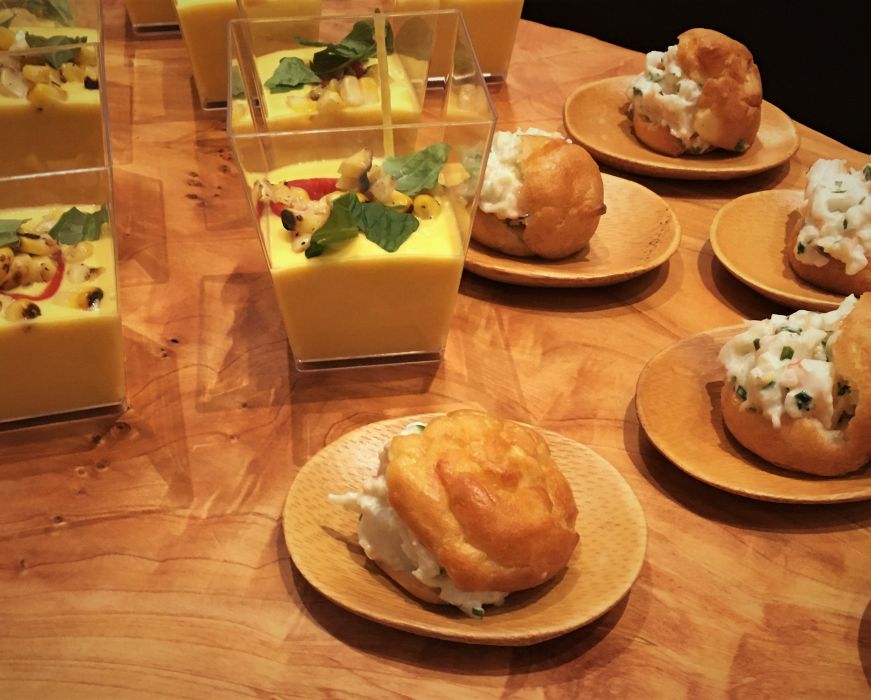 All of the food samples mentioned below were provided to me free of charge as an attendee at the International Food Blogger Conference.  In addition, as a speaker my conference registration fee was waived.
Hands down, the best thing about the 2018 International Food Blogger Conference I attended in New Orleans last month was the food.  Between small bites from restaurants and samples from producers, I got a taste for some of New Orleans' best local flavors.  Here are my favorites:
1) Gulf shrimp salad profiteroles from Balise Tavern
Delicate puff pastries filled with a lightly dressed shrimp salad that allowed the shrimp to shine—this was fresh seafood at its best.
2) Curry chicken from Queen Trini Lisa
I eat a primarily vegetarian diet for health and environmental reasons, so initially I planned to grab the vegan option.  However, the chicken smelled so amazing that I couldn't pass it up.  The tender shreds of chicken were boldly flavored with a blend of warming spices.  If I lived in New Orleans, this would be my go-to for Caribbean cuisine.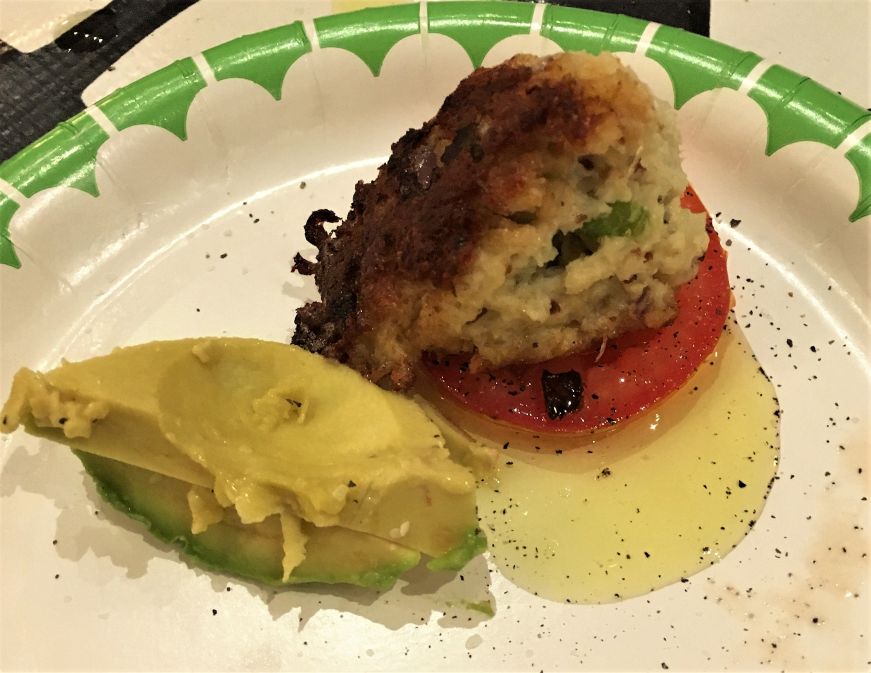 3) Crab cake from Little Gem Saloon
Cooked fresh to order, this crab cake was almost entirely crab meat.  It was perfectly crisped on the outside and served with a tasty trio of avocado, tomato, and olive oil.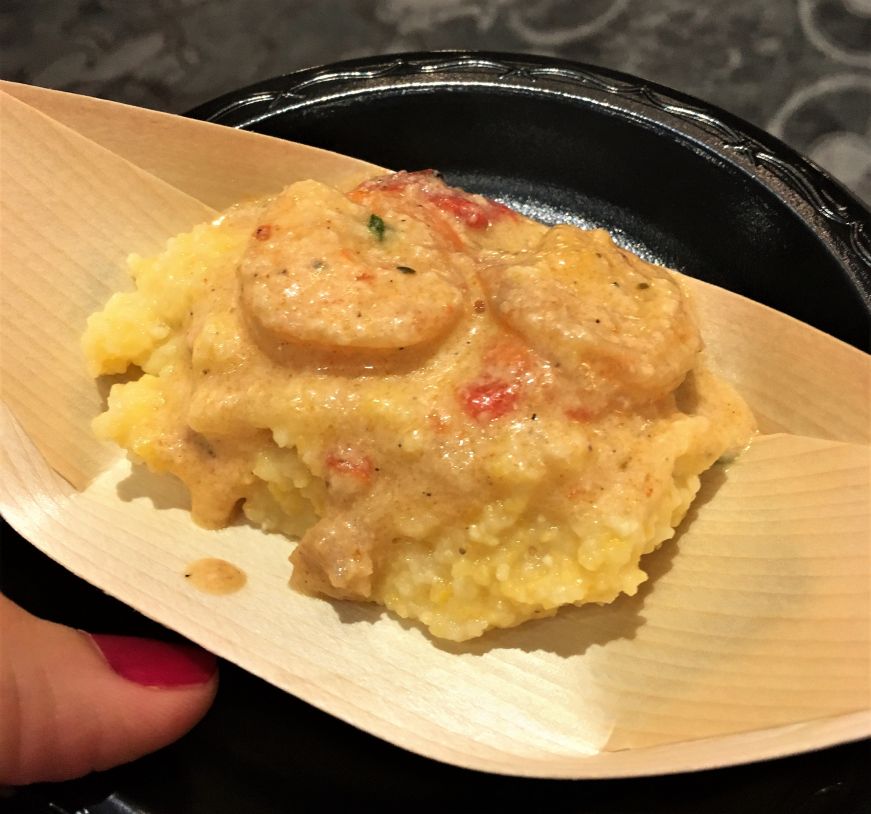 4) Shrimp and grits from Royal Sonesta
I realize that getting excited about hotel cuisine in a culinary destination sounds strange, but these shrimp and grits were fabulous: the grits had an amazing creamy, cheesy texture, and the shrimp were cooked to just the right level of doneness.  I was tempted to go back for seconds.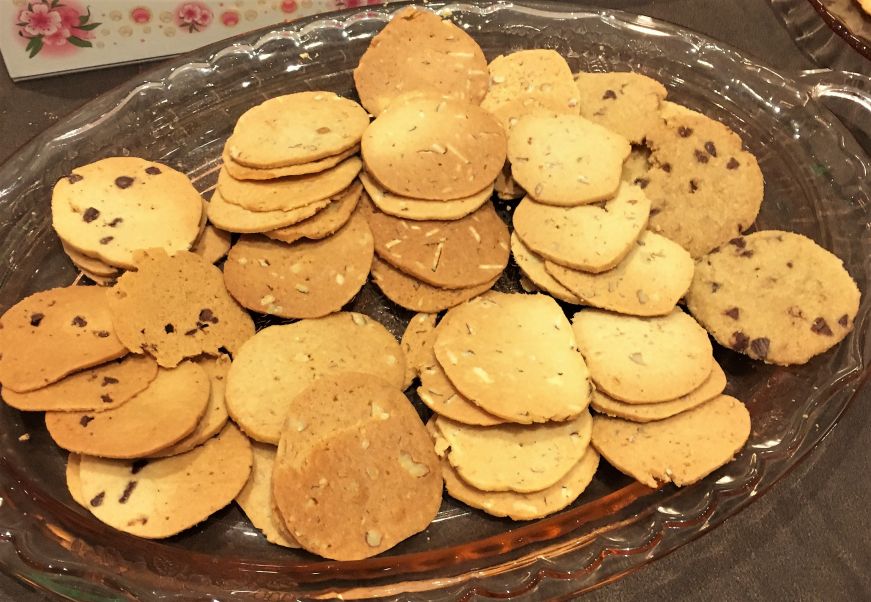 5) Chocolate chip cookie from Shelia's Delights
Made by thinly slicing chilled dough, these diminutive cookies had a crisp, satisfying texture.  I also appreciated the sensible portion size—eating one or two would make for a nice everyday treat.
6) Sweet mint mousse from Salt & Light Pastry Co.
There was so much going on in one little cup of mousse!  With cool mint, tart lemon curd, and an Earl Grey whipped cream, each bite offered an unexpected and interesting blend of flavors.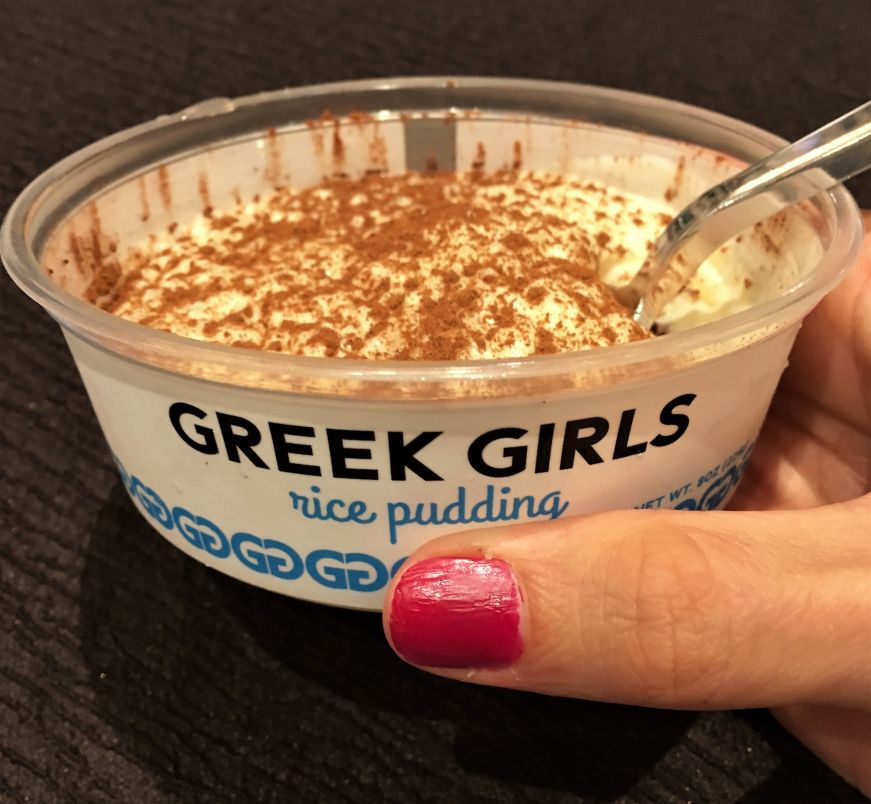 7) Rice pudding by Greek Girls
This isn't your typical rice pudding: with a lovely thick texture and a generous helping of cinnamon and lemon zest, this Greek-style rice pudding was a such a delight I polished off the whole container.  It's based on a 150-year-old recipe and made without artificial preservatives, thickeners, or sweeteners. 
Thanks to all the local restaurants and producers for the delicious bites—next time you're in New Orleans, check them out for yourself!
Further reading: A solo introvert takes on New Orleans
If you enjoyed this post, pin it!