The Minnesota State Fair is one of the highlights of my year.  I love the crowds, the nostalgia, the food, the overload of sights and sounds.  I love it so much that my ideal Minnesota State Fair day starts before 8:00 a.m., just when things are ramping up, and goes until at least 10:00 p.m., when the colorful lights and overflowing buckets of chocolate chip cookies make the fairgrounds feel like a magical place set apart from the concerns of daily life.
If this sounds appealing to you, here are my tips for spending 14 hours (or longer!) at the Minnesota State Fair, and enjoying yourself, too.  Even if you're a more casual fair fan, you can still use this advice to make your day at the Minnesota State Fair fun, whatever that looks like for you.
Before your visit
Make a plan.
There is so much stuff going on the at Minnesota State Fair: hundreds of food vendors, live music, carnival rides, animal exhibits, fine art, educational exhibits, and a lot more.  Planning is key to make the most of your day and actually experience the fair instead of randomly wandering around and feeling frustrated by the crowds.  Making a plan doesn't have to be a chore—Mike and I go to a taproom a day or two before our fair visit and scheme over drinks. 
We start by reviewing the daily schedule, noting the times and locations of events we're interested in attending.  We also list the attractions we'd like to visit, including opening hours, and the foods we want to eat (the official new foods list and local media coverage helps with this).  Figure out what's an absolute must—i.e. eating Mouth Trap cheese curds and riding the SkyGlider—and don't stress out if you don't make it to everything on your list.
Pack wisely.
Put some thought into what you'll want for your day at the fair.  I like to bring a reusable water bottle so that we don't have to spend a bunch of money on bottled water.  I also recommend bringing sunscreen so you can reapply it every few hours (you'll be outside for most of the day), your phone charger and a power bank, and hand sanitizer (you'll mostly be eating finger food).  Although some vendors accept credit cards, many don't or charge a service fee, so bring an ample amount of cash.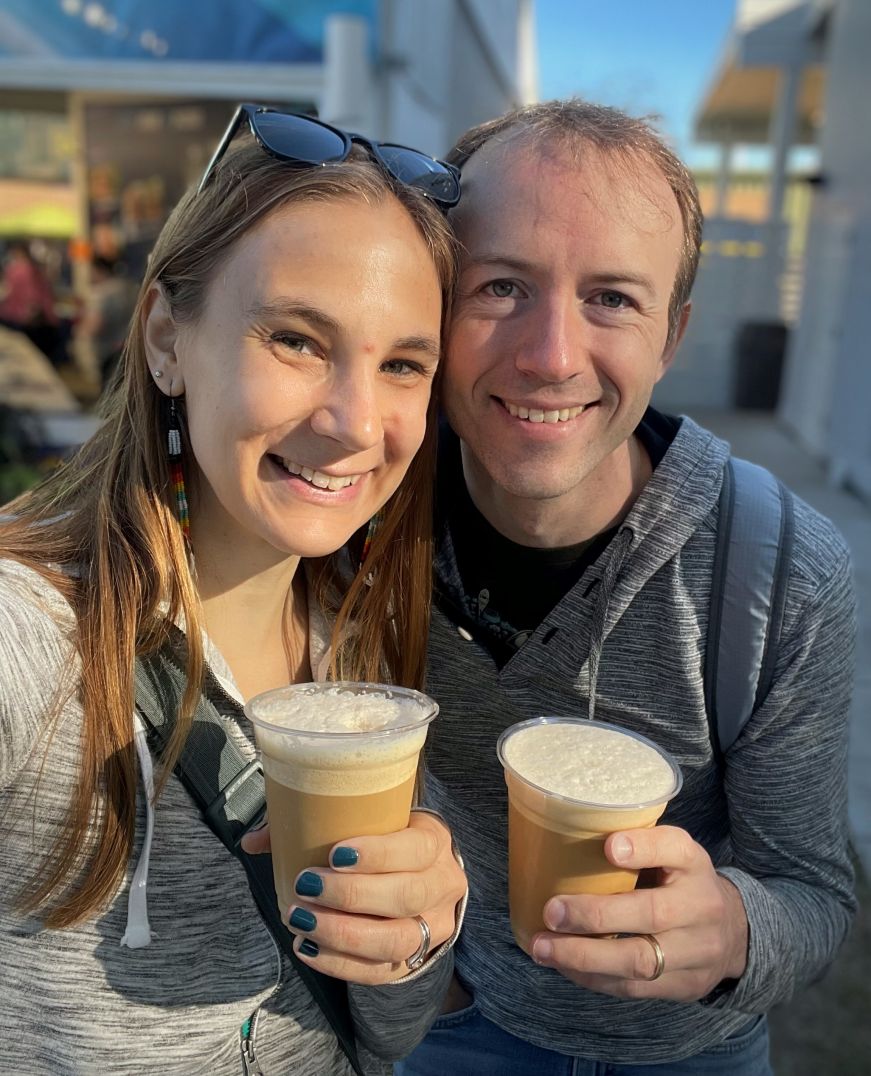 Dress comfortably.
You'll be on your feet for most of the day, so comfortable shoes are a must.  Double check the hour-by-hour forecast to see if you need to bring a sweatshirt—even on warm summer days, it's often quite cool in the early morning and after the sun sets.  Finally, bring a waterproof jacket if there's a good chance of rain.
Park off-site (if you're driving).
Trying to access the on-site parking lots and even driving in the vicinity of the fairgrounds is some of the worst traffic you will experience in Minnesota.  It is absolutely not worth it—you'll save time and be in a much better mood if you park off-site. 
We've had great experiences with the State Fair Express Bus Service, which costs a modest fee and provides free parking and a direct bus ride, and the State Fair Park and Ride, which offers free parking and free direct shuttle service.  In general, the express buses serve suburbs farther from the fairgrounds, and the park and rides are in communities adjacent to the fairgrounds. 
If you're biking to the fair, you can easily and safely park on-site—there are three free bike corrals that are fenced in and monitored by a staff person, similar to a coat check.
During your day at the fair
Space out your food throughout the day.
There is so much delicious food at the fair and limited stomach space—it helps to have a rough plan about what you want to eat and when.  You know yourself best: trust your intuition about what you want to eat.  If something isn't hitting the spot or you're full, don't feel like you have to finish it.  You've already spent the money, and it's better to toss it out (or give it to one of your companions) than make yourself feel sick or unsatisfied.
Personally, I like to alternate between sugary and deep-fried items, but you should do whatever works best for you.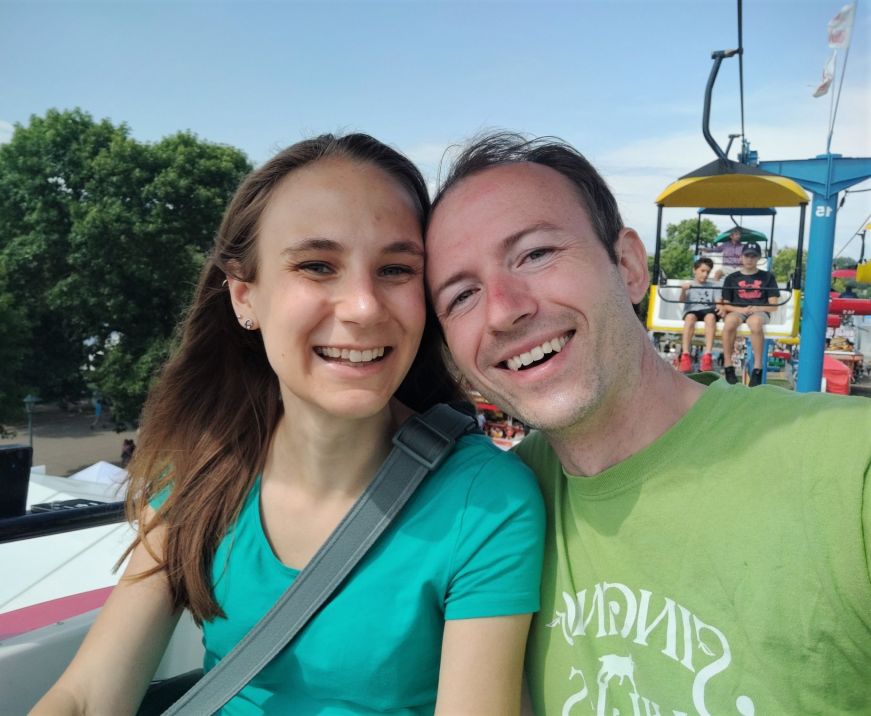 Spend time sitting down.
Yes, there's a lot to see, but you will enjoy your day at the Minnesota State Fair so much more if you spend some time off your feet.  There's a huge array of free entertainment options with seating to choose from.  The Coliseum is your best bet because it's a massive venue, you're indoors out of the sun or rain, and there's always something going on—over the years I've watched 4H cattle judging, barrel and trailer racing, sheep herding, and an event I didn't entirely understand that involved draft horses pulling carts around the arena.
One of my other favorite places to grab a seat is the International Bazaar, which has a wide range of music and dance performances from various cultures—I've enjoyed watching the Native Pride Dancers, a local Chinese dance troupe, and Irish step dancing by a local dance school.  The demonstrations in the Agriculture Horticulture Building and the robotic demos in Education Building nearly always have seating space and are very low-key.  I'm consistently impressed with the caliber of musicians performing at the Schell's Amphitheater—usually indie rock and folk.  The dog shows and the lumberjack shows are fun but very popular, so plan to arrive early to find seating.
Do the Minnesota Historical Society walking tour.
If you have even a passing interest in history, I highly recommend the Minnesota Historical Society walking tour.  You can pick up a brochure at any of the dozen stations, and you punch your brochure at each one to earn a prize.  If you're planning to spend a long day at the fair, you'll probably be walking by all of the stops anyway, and this is a neat way to learn something, too.  Make sure to you redeem your brochure for your prize before the Minnesota Historical Society booths close for the day.
If you've done the tour in past years, it's worthwhile to do it again—several stops are updated each year, and the prizes are always different.
Buy large items at the end of the day.
The Minnesota State Fair is a stellar shopping destination, with hundreds of vendors selling artisan handicrafts, gadgets, foods, and more (my favorite spots to browse are the International Bazaar and West End Market).  That said, spending the day at the fair is exhausting enough without lugging around heavy shopping bags.  If a larger item catches your eye, wait until the end of the day to purchase it—this can also be a good way to avoid impulse buys, since the salespeople can be very persuasive.
Another option is to have the vendor hold your purchase for you until the end of the day.  Not all vendors offer this service, so be sure to ask before buying.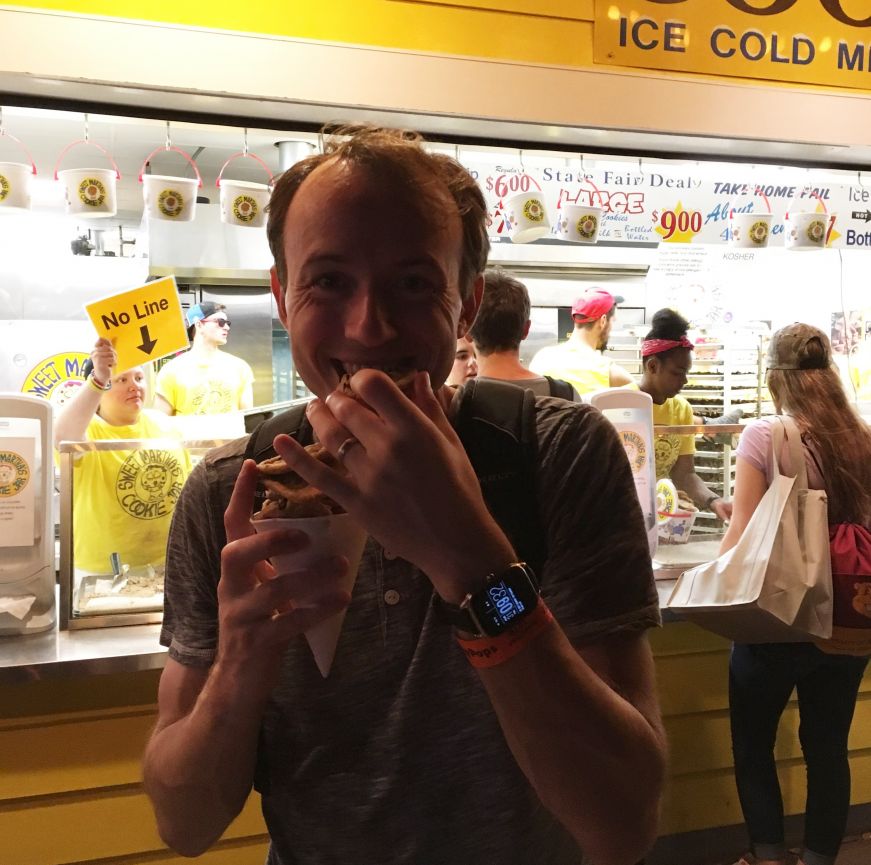 Know what closes at 9:00 p.m.
If there's something you really want to see, buy, or eat, do it before 9:00 p.m.—that's when all of the buildings close for the day, and many freestanding food and retail vendor booths close at 9:00 p.m. as well. 
In general, the Midway stays open after 9:00 p.m., and attractions like the Great Big Wheel, the SkyGlider, and the Skyride remain open.  A handful of the larger, freestanding food vendors also remain open, including Sweet Martha's Cookie Jar and the main Pronto Pup stand.  However, don't count on being able to get any specific items, since even they're still open vendors are often sold out of many items by this point in the day.
Take in the lights and fireworks.
After spending several hours seeing the fairgrounds during the daylight hours, it takes on a magical feeling after dark.  The Midway and Great Big Wheel are especially dramatic at night, and there are fireworks after each evening's Grandstand show (generally starting between 10:00 p.m. and 11:00 p.m.).  Since the buildings are closed and the crowds have thinned out, it's the perfect time to wander around, catch some free live music, and soak up the atmosphere.
Afterwards
Start dreaming about next year.
If you enjoyed this post, pin it!