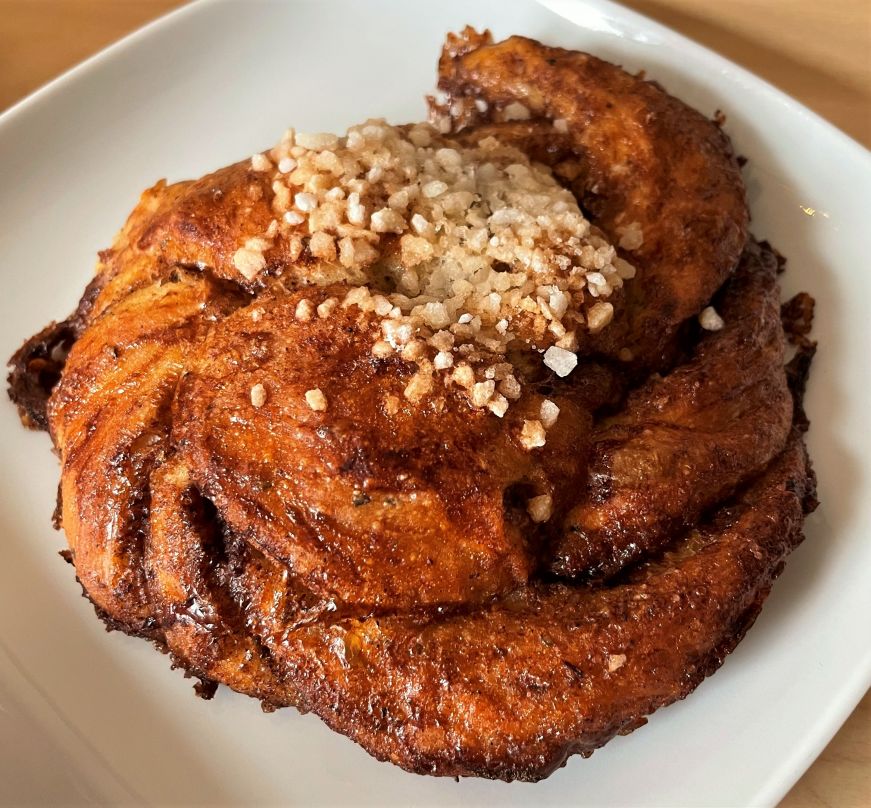 When it comes to international cuisines, Finnish food is a bit under-the-radar—and I say this as a proud Finnish-American who grew up in northern Minnesota, which has one of the greatest concentrations of people of Finnish descent in the United States.  Other than leipäjuusto (bread cheese) and my great-grandma's cardamom bread recipe, I hadn't tried any Finnish foods before my trip to Finland. 
While this is certainly not an exhaustive overview of Finnish cuisine (if you're looking for one I recommend this article), here are the iconic Finnish foods I enjoyed the most.
1. Pulla
Pulla is one of the Finnish foods I was previously familiar with—it's a lightly sweetened yeasted bread flavored with cardamom and often topped with pearl sugar.  It was available at nearly every bakery and cafe we visited, either as a loaf or single-serving pastry, and is typically served with coffee.  My favorite version was at Kahvila Oskari in Lahti, which was a bit unusual in that it is made with a sourdough starter and has a caramelized finish.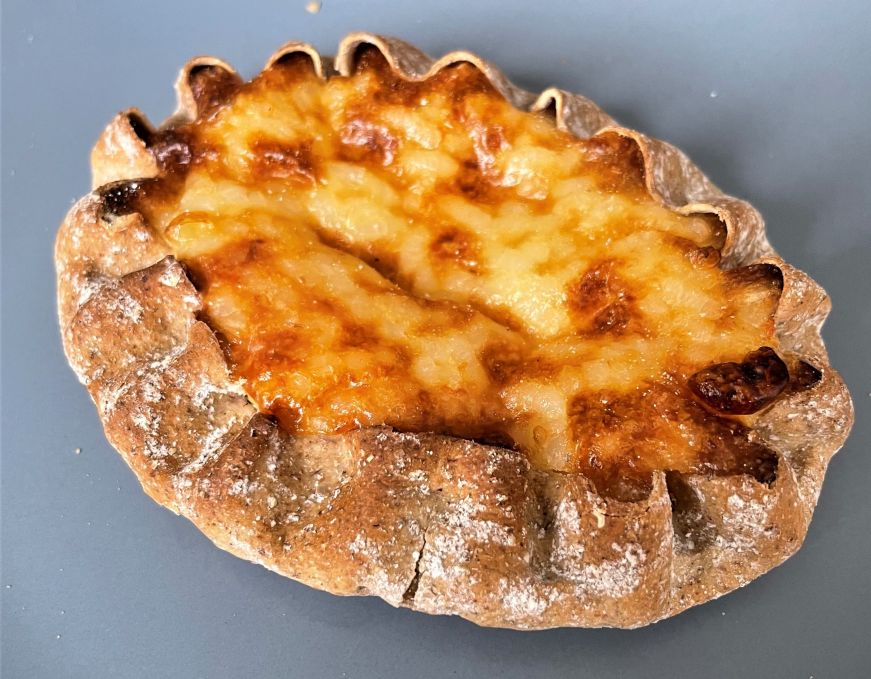 2. Karelian pasty (Karjalanpiirakka)
Karelian pasties are ubiquitous throughout Finland—you'll find them at bakeries, cafes, supermarkets, and convenience stores.  The oblong, savory pastries consist of a thin, chewy rye crust with a rice filling.  The supermarket versions are fine, but if you get a chance, try a Karelian pasty from a local bakery.  You can really taste the difference. 
I ate several Karelian pasties during my time in Finland, and my favorite was from Pullapuoti Wilenius, a stall in Tampere's Market Hall.  The crust was fresh and chewy without being tough, and the rice filling had a pleasant bouncy quality. 
3. Salmon soup
Salmon soup is a popular lunch in Finland all year long—it was on the menu at most cafes we visited.  The standard version includes pieces of salmon, chunks of potatoes, and fresh dill in a lightly flavored broth, and you'll usually get a slice of bread on the side.  It's Nordic comfort food at its finest.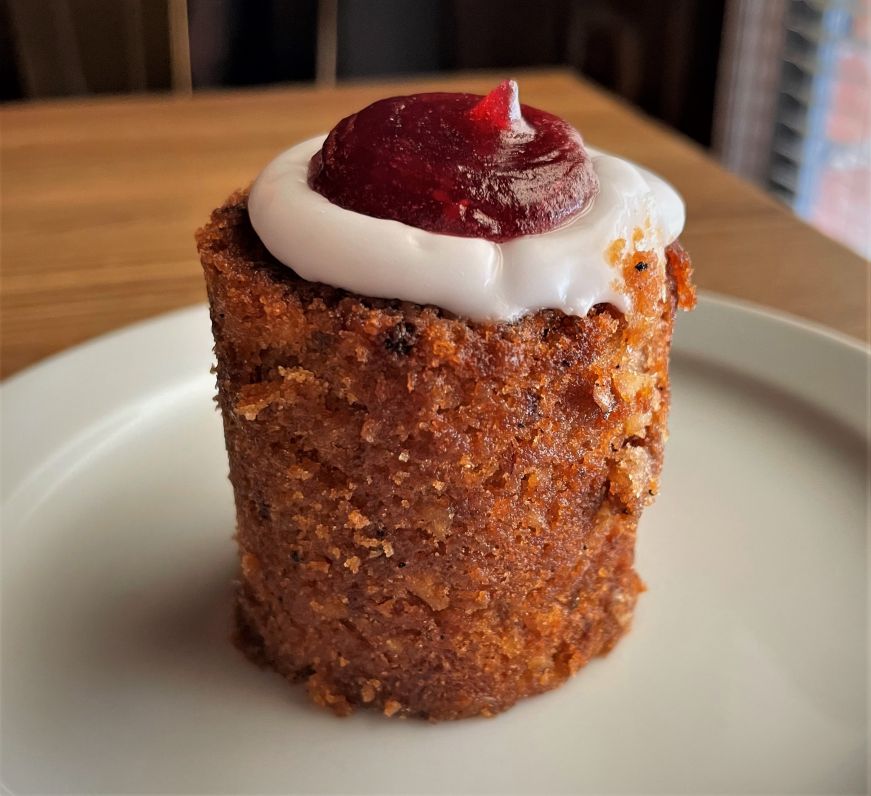 4. Runeberg cake
Johan Ludwig Runeberg is a big deal in Finland—the 19th century priest and poet wrote the lyrics for Finland's de facto national anthem, among many other works.  His birthday, February 5, is celebrated as Runeberg Day, and his favorite dessert, Runeberg cake, is typically available from the beginning of January through February 5.  The recipe was developed by his wife, Fredrika Runeberg, and it's a breadcrumb-based cake flavored with almonds, rum, and cardamom and topped with icing and raspberry jam. 
Runeberg cake is available year round in Porvoo, where Runeberg spent most of his adult life.  I enjoyed the version I ordered at Porvoon Paahtimo.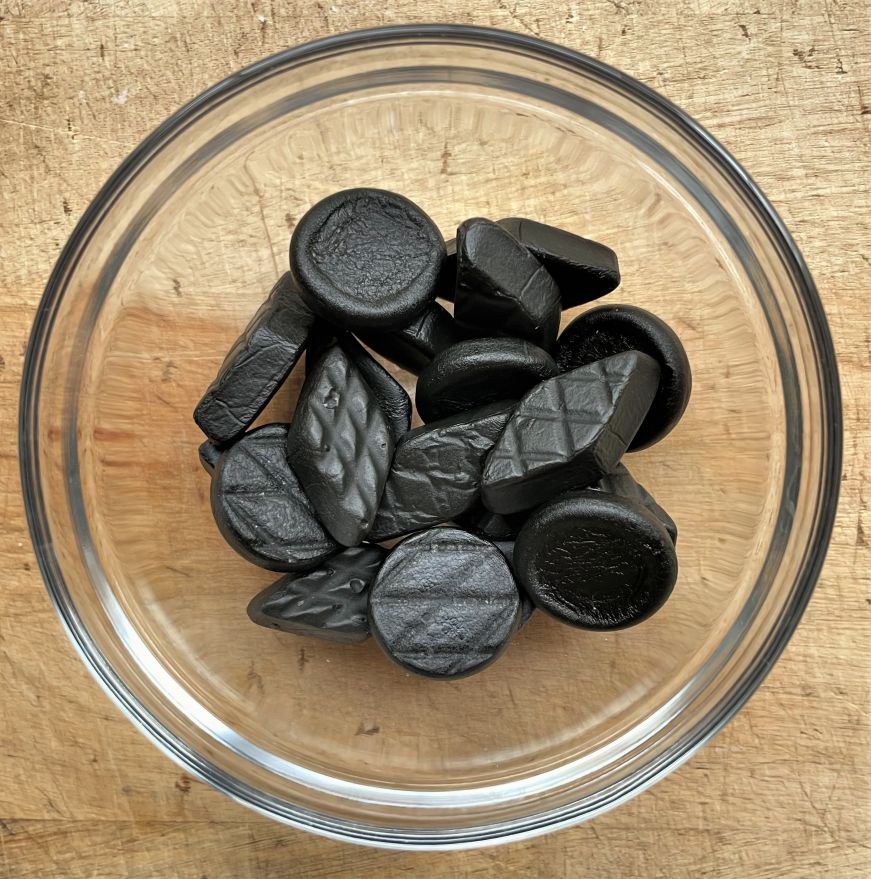 5. Salty licorice (Salmiakki)
Licorice is popular throughout the Nordic countries, the Netherlands, and Germany, but salty black licorice is especially beloved in Finland.  It likely originated as a cough medicine and was adapted into a candy format by the 1930s.  In addition to the salty licorice candies available at grocery and convenience stores, you can also find salty licorice ice cream and chocolates.
As strange as it sounds, I really enjoy the combination of licorice and salt—it has a bracing, invigorating quality.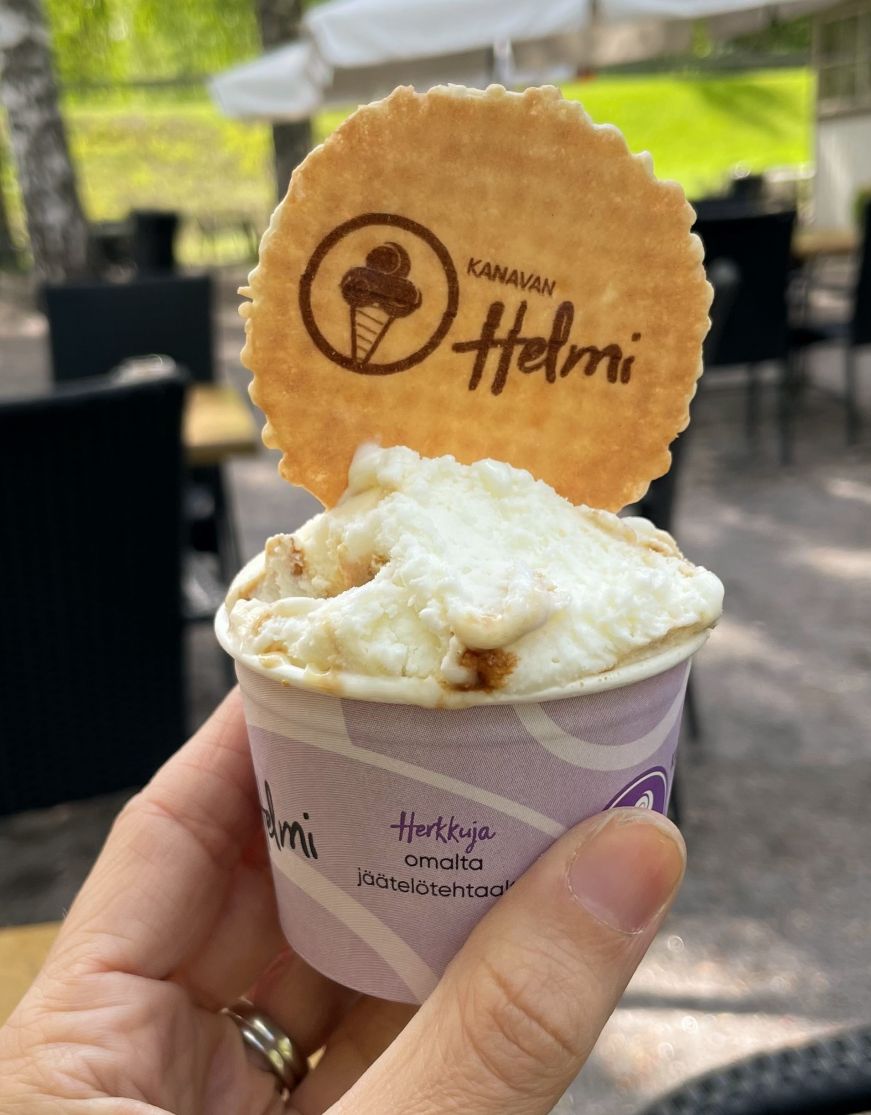 6. Lemon licorice ice cream
If salty licorice isn't to your taste, try one of the most popular ice cream flavors in Finland: lemon licorice.  The lemon adds a bright note and the licorice provides a nice depth.  You can find it at most ice cream stands and in grocery stores.  For a premium-quality version, try a scoop from Kanavan Helmi, a seasonal ice cream stand in Vääksy.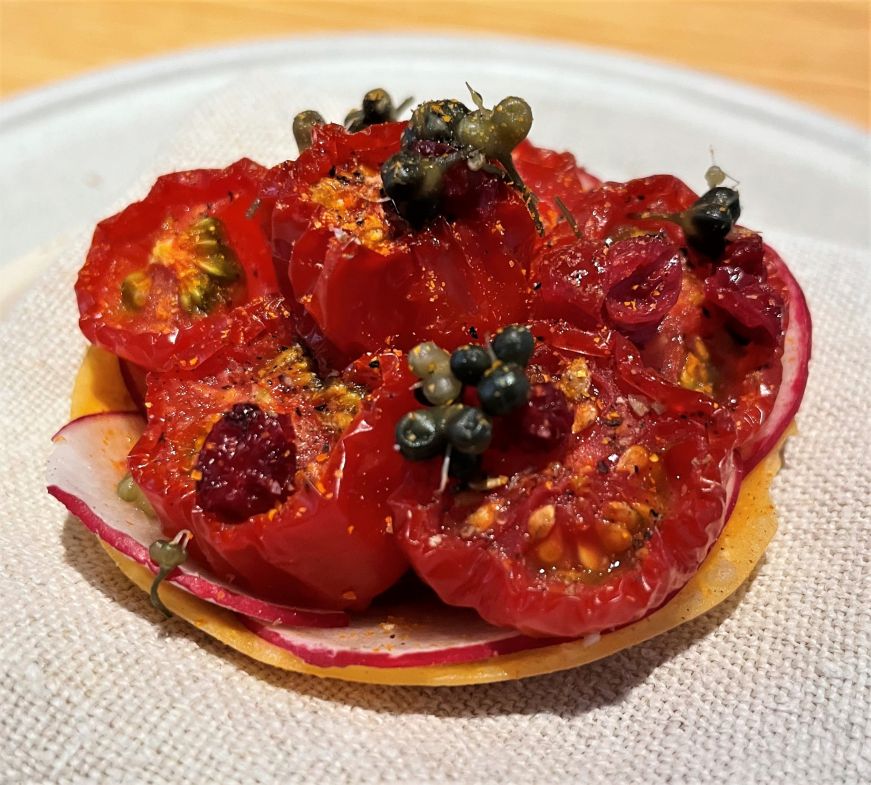 7. New Nordic tasting menu
Although New Nordic cuisine originated in Copenhagen in the early 2000s, Finnish chefs have been deeply involved in the movement, which focuses on using local, seasonal ingredients and traditional techniques to create innovative new dishes.  New Nordic-influenced cuisine is available at a variety of price points throughout Finland, but if you want to splurge on a special occasion meal, make a reservation for a New Nordic tasting menu. 
We had a delightful meal at Grön, a Michelin-starred restaurant in Helsinki.  The thirteen-course meal included sourdough with fresh-churned butter, a tiny tomato tart, crayfish soup, and a spruce sorbet garnished with ants—it was the culinary equivalent of the masterful spectacle a Broadway show.
Further reading: 17 delicious things I ate in Finland
If you enjoyed this post, pin it!