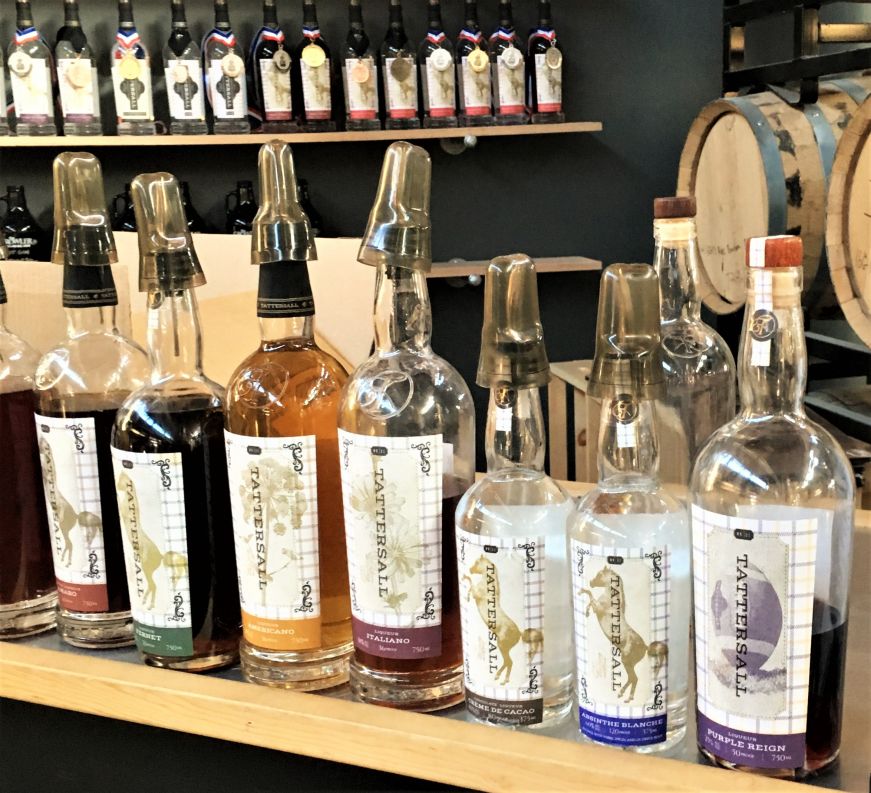 While I always enjoy a good brewery tour and there is plenty of Minnesota wine in my future, at heart I'm a cocktail kind of person.  One of my favorite places to sip in the Twin Cities is the industrial-chic cocktail room at Tattersall Distilling, a craft distillery located in northeast Minneapolis.  Tattersall distills a full line of spirits, including gin (my favorite), vodka, rum, aquavit, bourbon, and a variety of liqueurs, and the on-site cocktail room offers an impressive menu of unique cocktails.  Usually, we stop by for Friday night drinks, but last weekend we decided to do some day drinking in the name of education: we took a distillery tour.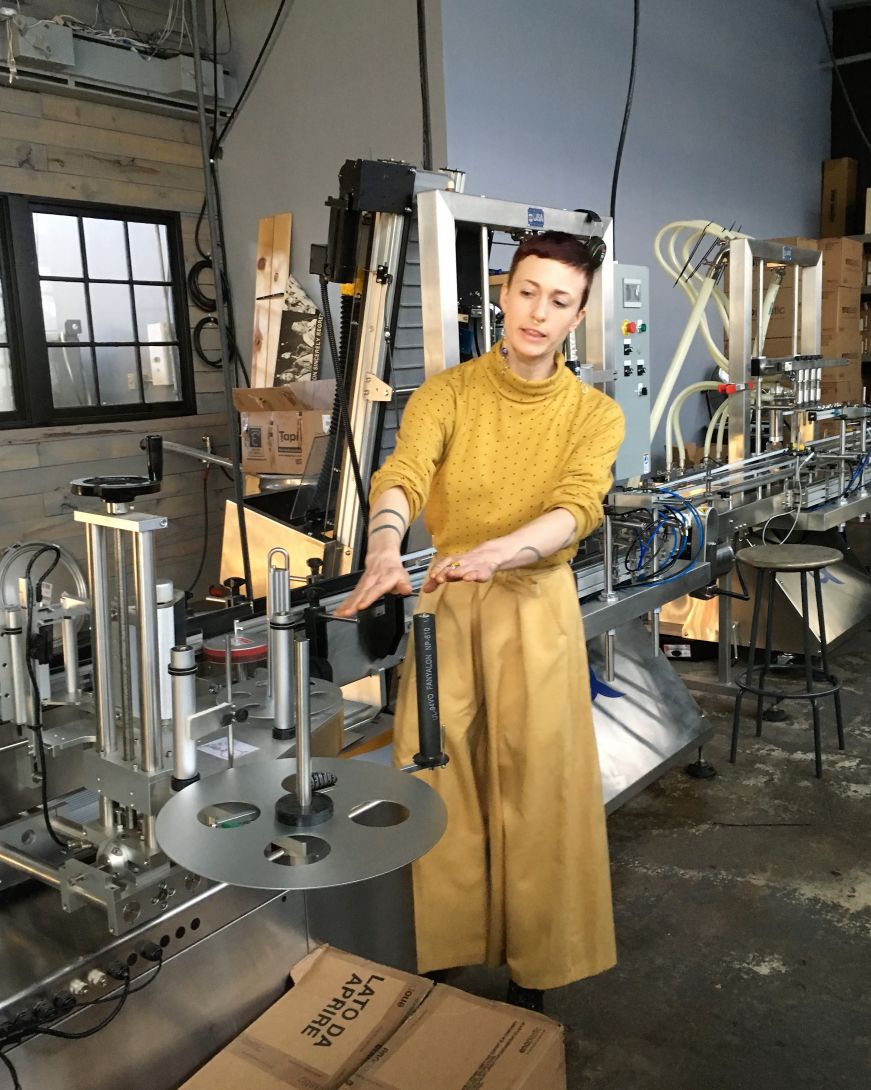 Our tour was led by Penny, one of Tattersall's four distillers.  During our 45-minute tour, she walked us through the whole process, starting with cooking the grain, then fermenting, distilling, aging, and finally bottling.  In addition to their Minneapolis production facility, Tattersall sources its corn, rye, wheat, and barley from Minnesota farms, and the spirits age in Minnesota-made barrels.  Botanicals are sourced locally if they're available in the Midwest.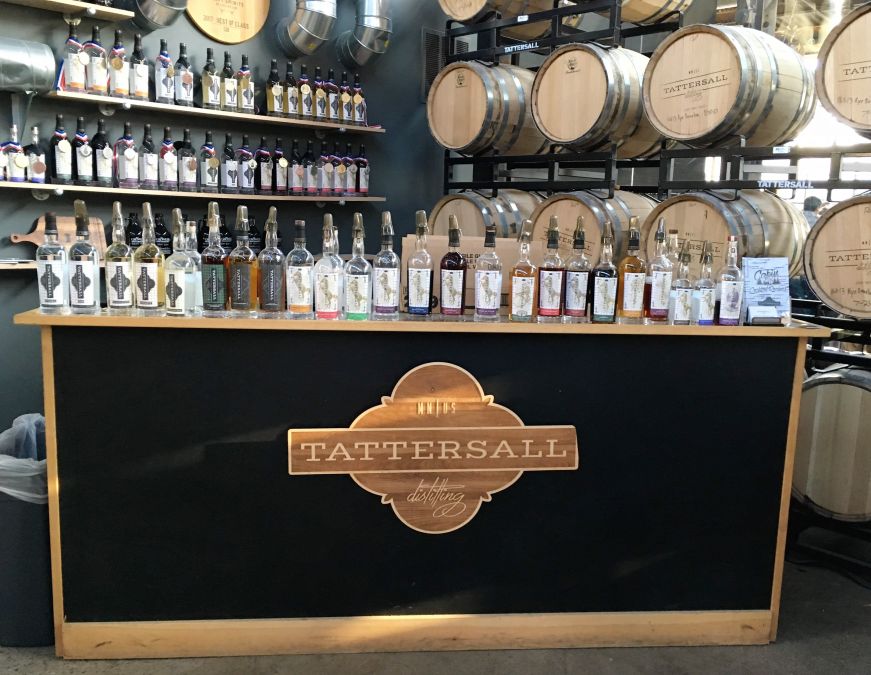 In addition to learning about the distilling process, we also got to taste the end product.  Penny did an excellent job of explaining the various flavor notes of each spirit, as well as providing background information about the spirit's history and how to incorporate it into cocktails.  We started with gin, Tattersall's best-selling spirit.  Since I usually enjoy my spirits in cocktails, it was interesting to sip them neat;  I don't know that I was able to taste all of 22 different botanicals Tattersall includes in their gin, but I did gain a new appreciation for its complexity.
We also tried aquavit, a Nordic spirit with a distinct caraway flavor (it's my second-favorite Tattersall spirit, probably due to my Finnish heritage and love of rye bread).  Next up were some of Tattersall's liqueurs, which include sugar: orange crema, which tastes like a grown-up creamsicle; sour cherry, which would be perfect in a Manhattan or old fashioned; and fernet, a sipping spirit.
Note that the tastings were spread out over the 45-minute tour, and each pour is fairly minimal—I was fine to drive home after the tour.  Obviously, exercise good judgement and don't drive if you're impaired.
Was the Tattersall distillery tour worth it?  Absolutely!  Going behind the scenes was an engaging way to learn more about distilling, and I enjoyed sampling liqueurs that I may not have otherwise.  Plus, you get to keep your tasting glass as a souvenir.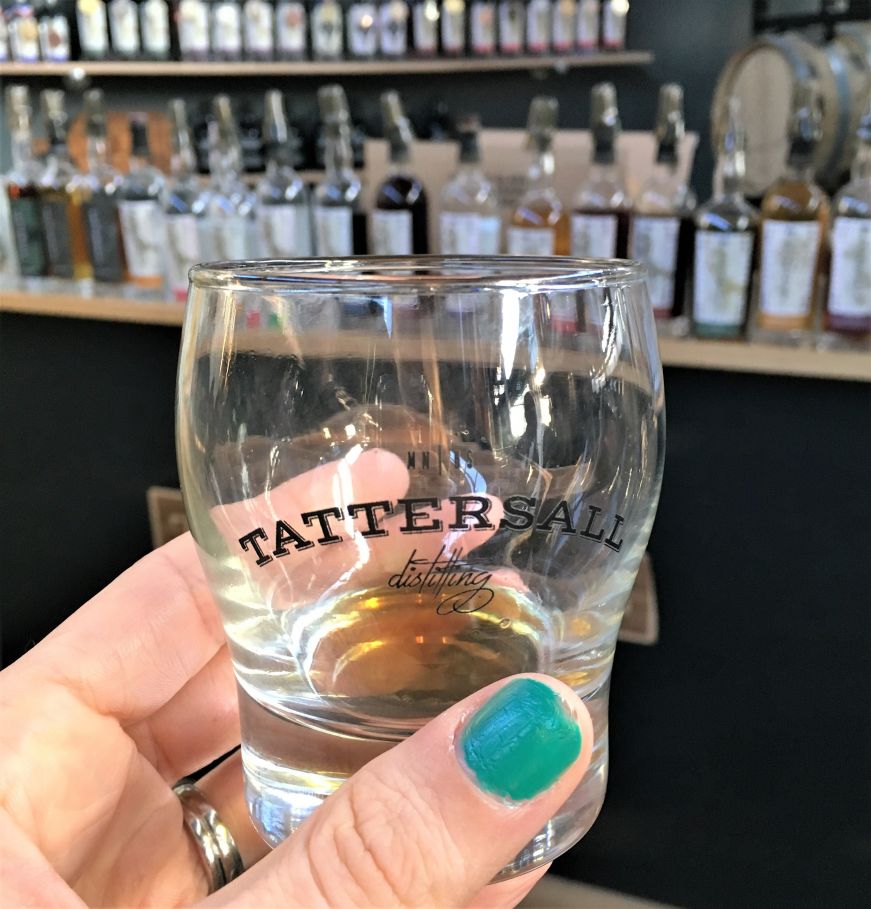 The details:
Tattersall distillery tours are scheduled on Saturdays at 2:00pm and 3:00pm and last approximately 30-45 minutes.  Tours cost $15 per person and include spirit tastings and a souvenir glass (add your choice of T-shirt or hat for $5 extra).  Since space is limited and spots are available on a first-come, first-served basis, arrive early and enjoy a cocktail while you wait. 
Tattersall Distilling
1620 Central Ave NE, Suite 150
Minneapolis, MN 55413
612-584-4152
tattersalldistilling.com
This post isn't sponsored by Tattersall—I paid for my tour out-of-pocket and genuinely love their spirits.
If you enjoyed this post, pin it!