Since Labor Day fell on September 7 this year, it seems like we cheated our way into a few extra days of summer--a little more ice cream, some more scorching days, an extra trip to the State Fair.  Summer is what keeps me in Minnesota through the subzero winters with piles of snow, and as the season draws to a close I like to reflect on the experiences that make it my favorite season: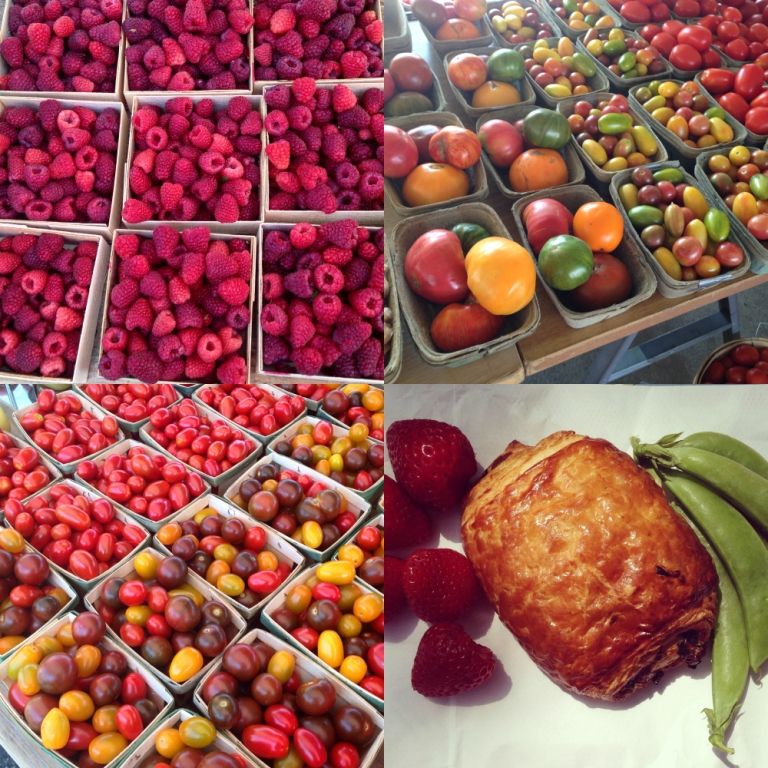 Locally Grown
We made three trips to Bauer Berry Farm for strawberries, seven gallons of which ended up in our freezer and an undisclosed volume of which ended up in my stomach, and we also picked a couple quarts of blueberries on our last trip.  However, my proudest fruit-picking moment was foraging a few handfuls of wild black raspberries from a nearby park reserve.
My container herb garden wasn't quite as impressive this year, but it provide us with enough dill, basil, and chives to last the summer.
Thursday lunch hours were spent at the downtown Minneapolis "Nicollet Mall Farmer's Market" that was actually held on Hennepin Avenue due to construction.  Wednesdays offered spinach-feta croissants from Solomon's Bakery at the Capella Tower Farmer's Market.  We spent a lovely Sunday morning at the St. Paul Farmer's Market, complete with a big bucket of sugar snap peas and red pepper & feta and hot giardiniera Deena's Gourmet Hummus.  I took a couple early morning weekend trips to the Minneapolis Farmer's Market on Lyndale and enjoyed the extensive selection, the annual chef competition, and an ear of roasted corn.
One Saturday was devoted into turning a half bushel of canning tomatoes into 148 ounces (over a gallon!) of tomato sauce to freeze.  I skipped peeling the tomatoes to save some time and was pleased with the resulting chunky, rustic sauce.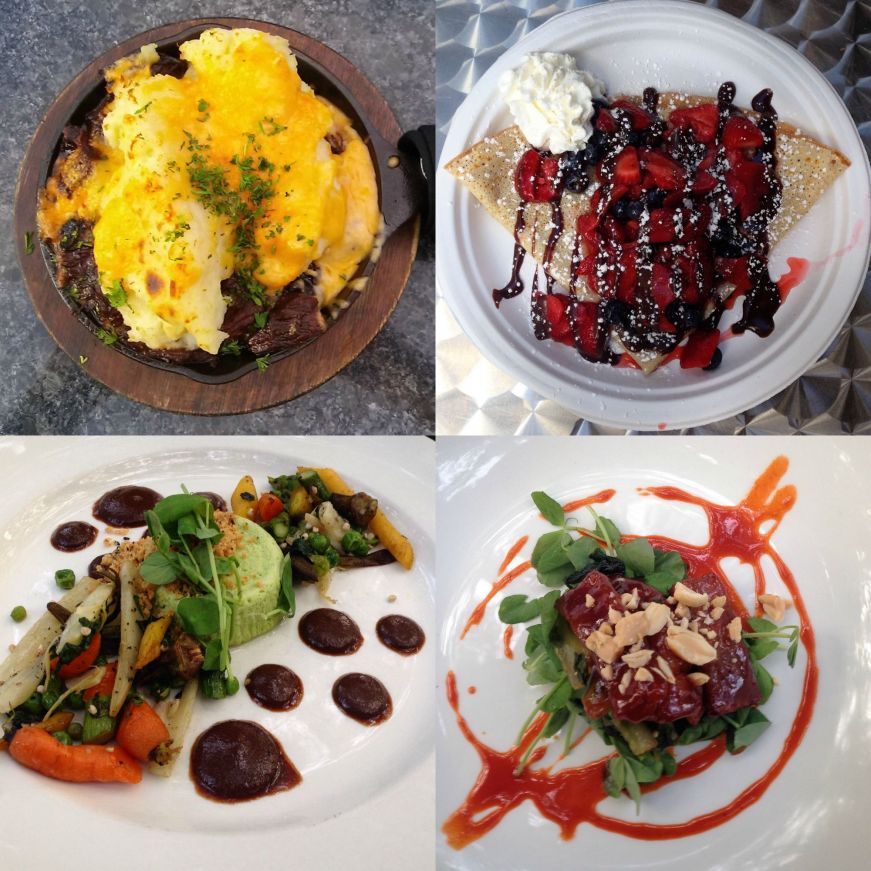 Dining Out(side)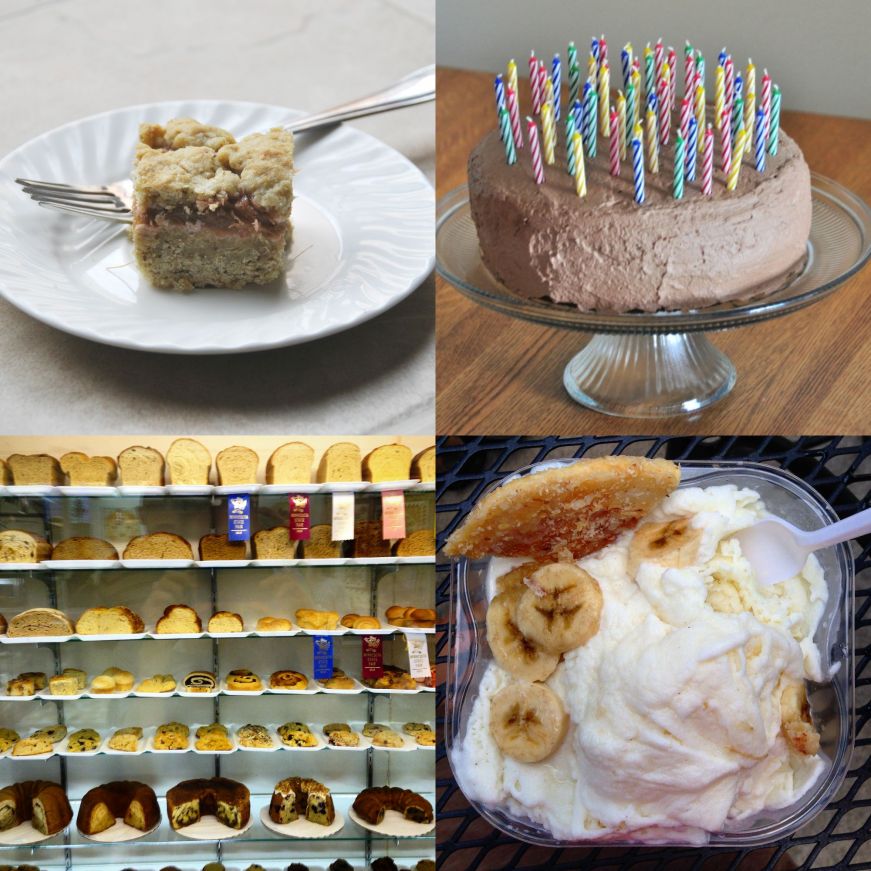 Festivals and Celebrations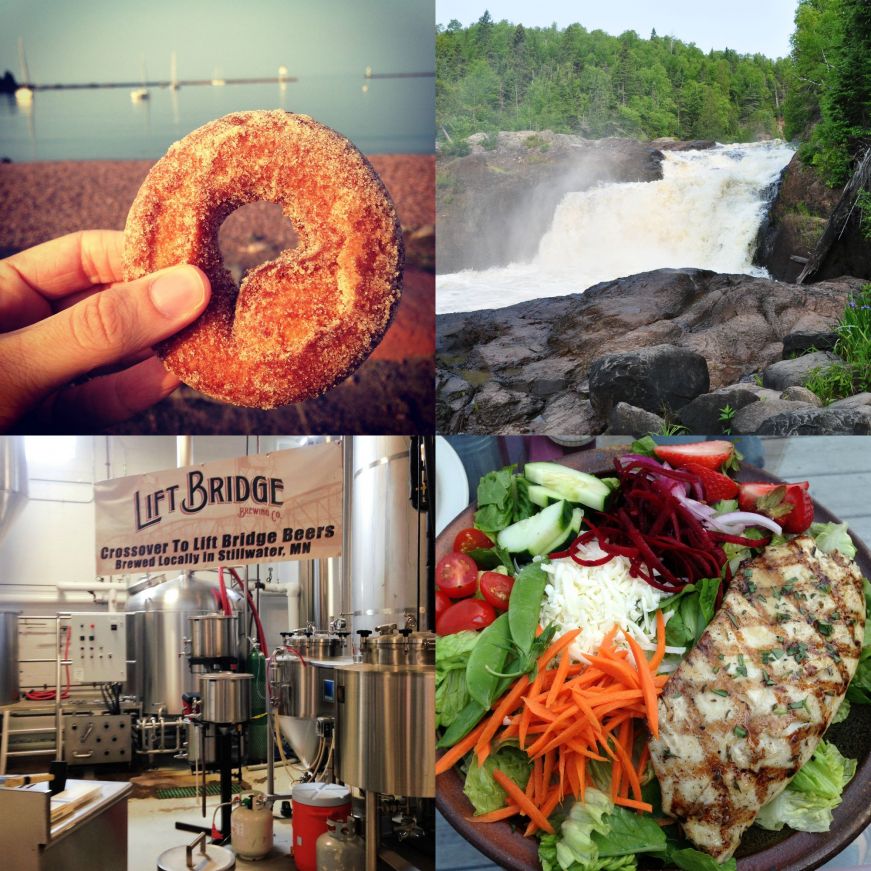 On the Road
We took a fabulous weekend trip to Grand Marais over the Fourth of July weekend.  There was smoked salmon, donuts, freshly caught whitefish, hiking, waterfalls, and fireworks over Lake Superior.  The scenic drive up MN 61 is something that we need to do more often.
Much closer to home was a day trip to Stillwater for a cheese flight at the Wedge & Wheel and a tour of Lift Bridge Brewery.  The free tour was led by one of the owners and included generous samples of their four different year-round beers.  Farm Girl Saison is still my favorite, but surprisingly the Chestnut Hill Brown Ale was a close second.
Non-edible Highlights
Props to Mike for finding a "Stacy" Diet Coke--it's incredibly difficult to find the "just y" spelling of my name.  We enjoyed our personalized Diet Cokes at a Lake Harriet picnic complete with Bread & Pickle truffle popcorn.
We attended a laugh-out-loud production of You Can't Take it With You at the Jungle Theater, featuring amazing acting and incredible set design.
Over the next few weeks, my love for summer will become more bittersweet as my favorite season fades into shorter days and the scent of pumpkin spice.  But there will be few more weeks of patio dinners and a good month of runs in the park.  And of course, there will always be ice cream.