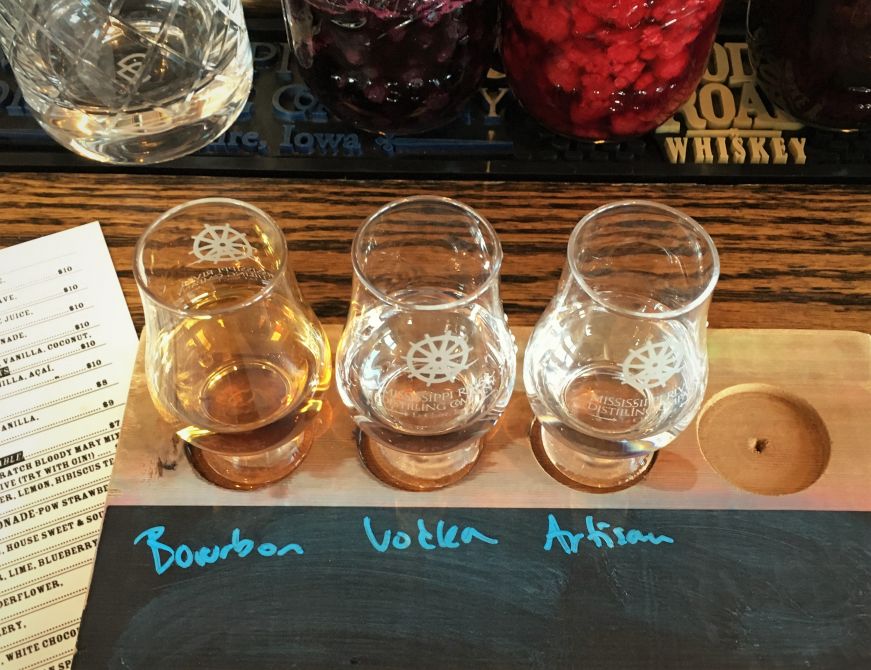 Thank you to the Quad Cities Convention & Visitors Bureau for hosting my stay in the Quad Cities.  As always, all content and opinions are my own.
When you mention distilleries, Iowa is not the first state that springs to mind as a craft spirits destination.  However, the state has a burgeoning craft distilling scene with a local focus.  After all, what does Iowa have in abundance?  Corn, which can be distilled into a variety of spirits.
During my visit to the Quad Cities, I checked out Iowa's craft distilling scene at Mississippi River Distilling Company in LeClaire, Iowa.  The distillery and adjacent Cody Road Cocktail House are located on the riverside town's main thoroughfare, and the cocktail house has a wall of windows that face the water, plus a deck with river views.
Mississippi River Distilling produces three clear spirits: River Rose Gin, River Pilot Vodka, and River Baron Artisan Spirit.  They also make several whiskeys and seasonal spirits like Iowish Cream Liqueur.  All grains are grown within 25 miles of the distillery, and spirits are made in small batches—so small, in fact, that each label has a handwritten batch and bottle number.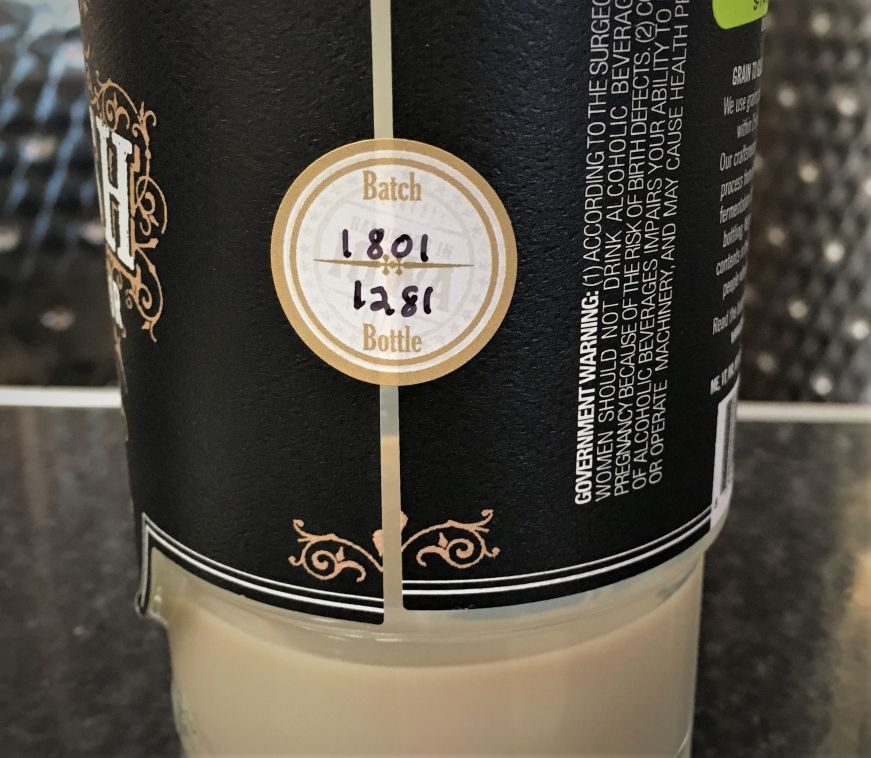 I took the free distillery tour for a behind-the-scenes peek at the distillery.  Since it's a small distillery, the tour is very short (about 20 minutes), and I was the only person on my 4:00 p.m. weekday tour.  At the end of the tour there was an informal tasting—my tour guide simply poured me a sip of whatever I wanted to try from a selection of about dozen bottles of spirits. 
I opted for the Rosie River Gin, which was more floral-forward than traditional gins, and the Iowish Cream Liqueur, the distillery's best seller.  A riff on Irish cream, it's a corn-based spirit with coffee from local small-batch roaster Iowa Coffee Company, cream from a nearby dairy, cinnamon, and vanilla (I ended up purchasing a bottle to bring home to Mike, and it was a huge hit.)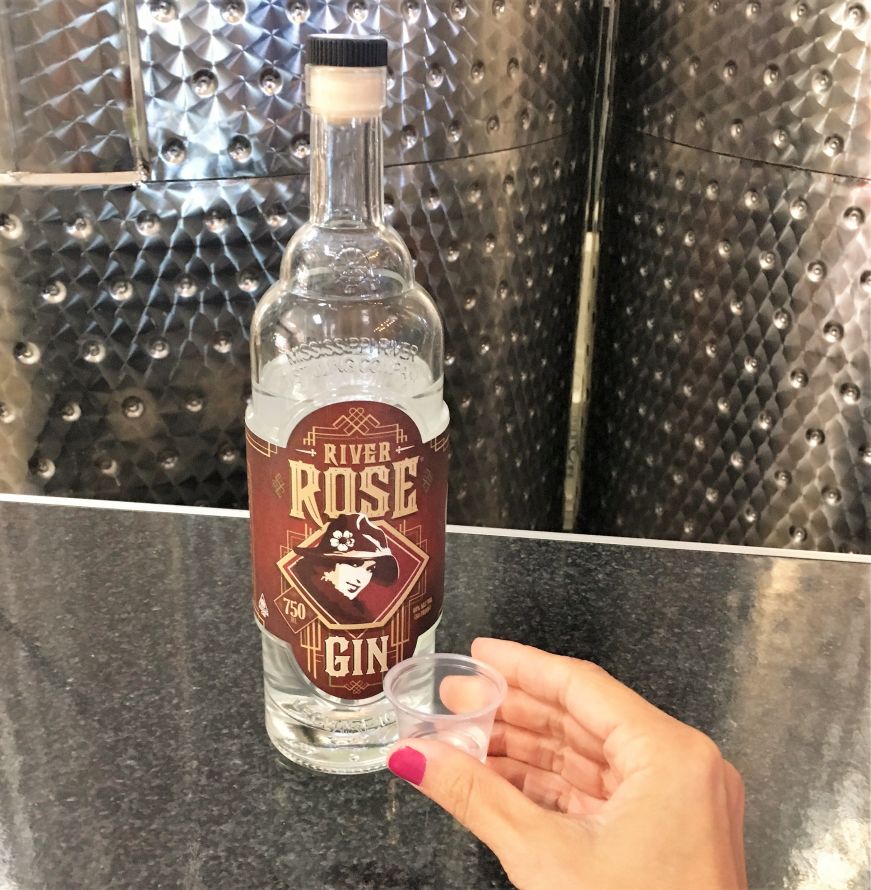 The distillery's adjacent cocktail room, Cody Road Cocktail House, is open daily and offers cocktails and spirits flights.  While they don't serve food, there are pretzels to cleanse your palate and you can have food delivered from nearby restaurants. 
Cocktails are relatively straightforward—the bartender told me that the goal is to showcase the spirits in cocktails you can recreate at home, without fancy equipment or expensive specialty ingredients.  In fact, all of the cocktail recipes are posted online.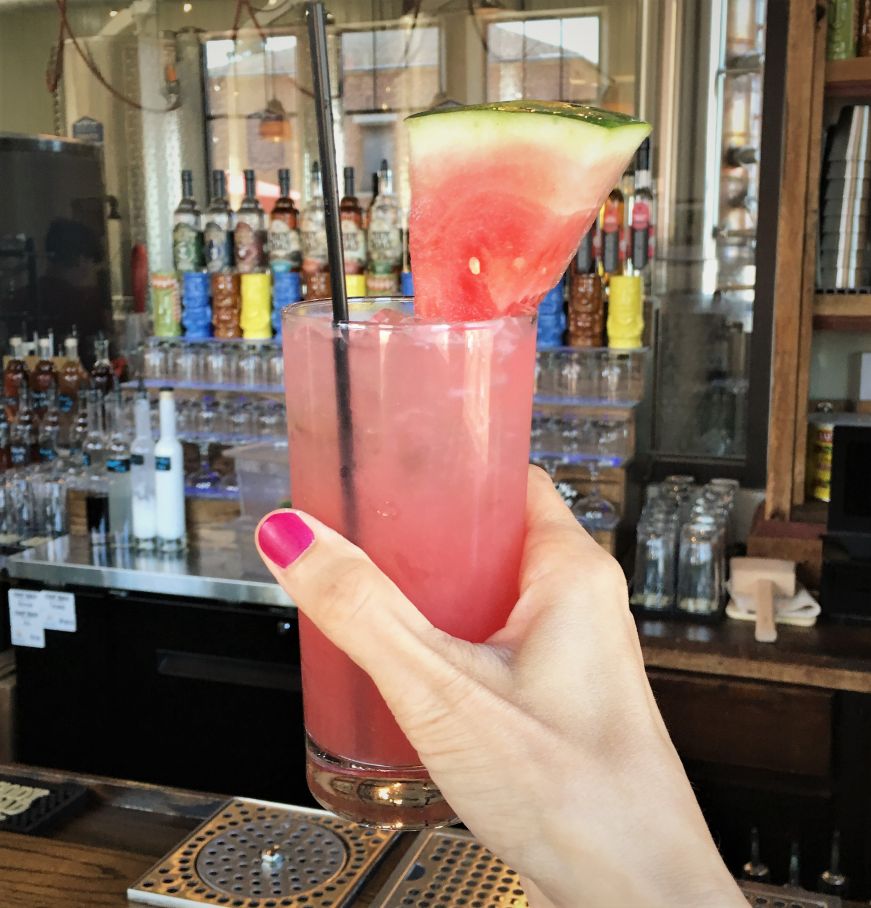 As someone whose cocktail preferences skew towards the esoteric—my all-time favorites are the Corpse Reviver #2 and the Aviation—I was initially a bit skeptical.  My first cocktail, the Lavender Hill, was a refreshing mix of vodka, lavender, lemon, hibiscus tea, cucumber, and soda, but it wasn't all that memorable. 
My next drink proved that the less-is-more philosophy can pay off: the Rosie River is an inspired pairing of gin and watermelon, more herbal than sweet. 
Other cocktails include a handful of tiki drinks, several old fashioneds, and Mississippi mules made with local ginger beer.  My bartender told me that her favorite drink is the Buffalo Bill: Cody Road Bourbon, walnut bitters, and local maple syrup, with a flamed orange peel rubbed around the edge of the glass.  It's a drink that sums up Mississippi River Distilling Company in a cocktail—local ingredients with a handmade touch.
The details:
Free distillery tours are offered daily at noon, 1:00 p.m., 2:00 p.m., 3:00 p.m., and 4:00 p.m.  No reservations are required and the tours are open to all ages.  Cody Road Cocktail House is open daily.
Mississippi River Distilling Company
303 North Cody Road
LeClaire, IA 52753
563-484-4342
mrdistilling.com
Want to plan your own trip to the Quad Cities?  Start with the Quad Cities Convention & Visitors Bureau for information about accommodations, dining, and attractions.
While the Quad Cities Convention & Visitors Bureau hosted my stay in the Quad Cities, I paid for my cocktails out-of-pocket.
If you enjoyed this post, pin it!