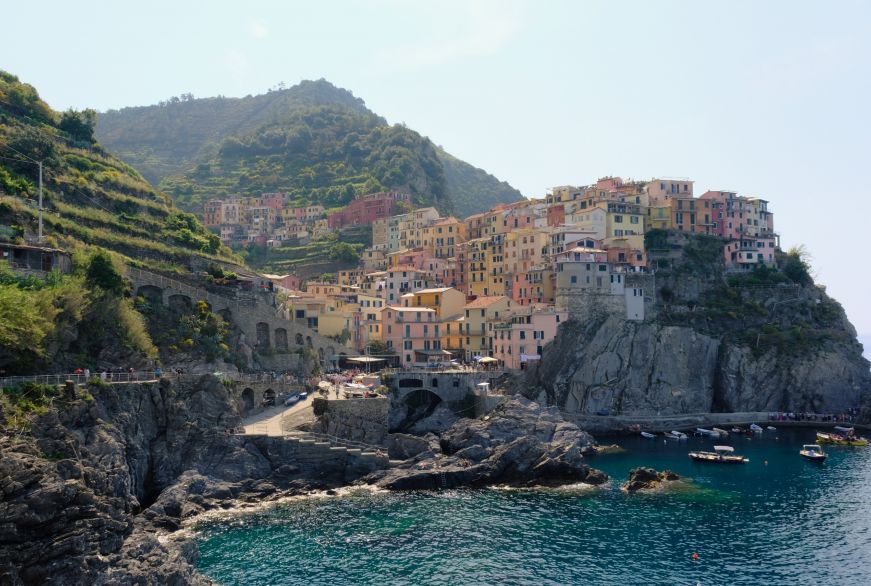 When Mike and I go on cruises, we're not really shore excursion people.  We like to explore on our own so that we can set our own pace, eat at small local restaurants, and control our own itinerary.  On our recent Mediterranean cruise, we made our own plans for seven of our eight port days (plus our pre-cruise time in Rome).  The only exception?  The Cinque Terre.
The Cinque Terre is a cluster of five extremely picturesque seaside Italian villages, with brightly colored houses and vineyards built into the rugged cliffs.  Even if it doesn't sound familiar, you've probably seen it: on your computer wallpaper, on Instagram, in magazines, even in the Pixar movie Luca.
Our ship, the Norwegian Epic, docked for two nights in the port of Livorno, which is about 115 kilometers/70 miles from the Cinque Terre.  It's possible to get there by train or taxi, but we weren't up for the hassle of figuring out all the train timetables there, between the villages, and then back, and hiring a taxi for the day was out of our budget.  Instead, we opted for Norwegian Cruise Line's Cinque Terre excursion as a relatively stress-free way to see the Cinque Terre.  It includes time in three of the Cinque Terre villages—Manarola, Vernazza, and Monterosso—with weather-dependent ferry transport between the villages (if the sea is too choppy, you'll take the train instead).  Portions of the day are guided, and there's also free time on your own.
Wondering if this excursion is right for you?  Here's my honest, unsponsored review—we paid for this shore excursion and all of our cruise expenses out-of-pocket.
Norwegian Cruise Line Cinque Terre excursion
Port: Florence/Pisa (Livorno)
Estimated duration: 9.5 hours (Our group left the ship at about 7:30 a.m. and we were back onboard at approximately 4:45 p.m.)
Cost: $199 per adult, $149 per child (we paid $313.20, or $156.60 per adult, since a $50 shore excursion credit per port was included in our cruise package and we get 10% off shore excursions as NCL Silver Latitudes Rewards members)
Activity level: Moderate.  About one mile of walking, including on cobblestones, gravel, inclines, steps, and uneven terrain.  You also need to stand for much of the day and board ferries via a gangway.  Norwegian Cruise Line doesn't recommend this excursion for people with walking difficulties or physical limitations.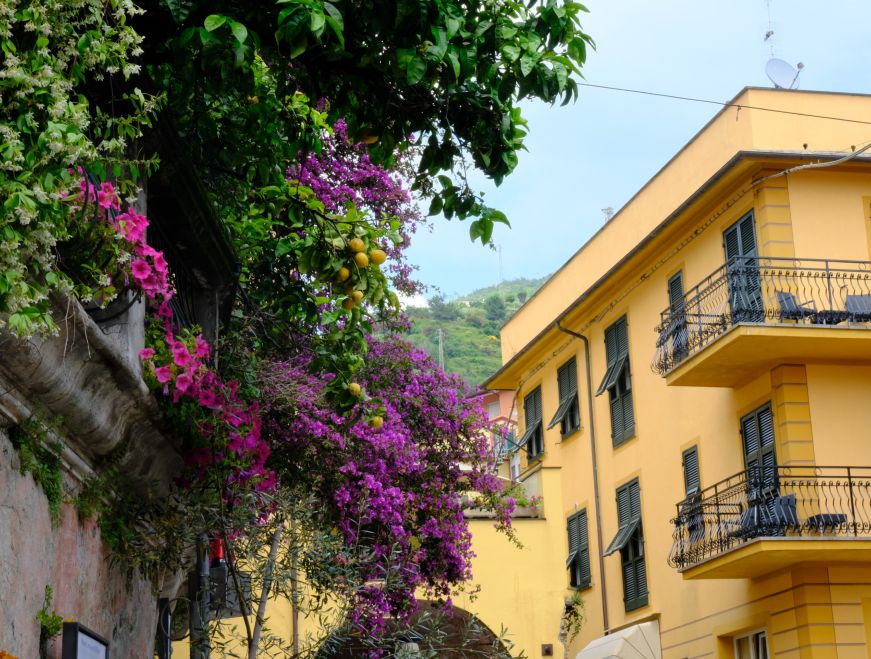 The details:
As instructed by the shore excursion tickets delivered to our stateroom, we went to the Epic Theater at 7:30 a.m. to meet our group.  We promptly boarded a coach bus and were accompanied by an escort, who stayed with us throughout the entire excursion, and a local guide who we picked up in La Spezia and parted with us at the train station in Monterosso.  The bus ride to the Cinque Terre took approximately two hours and was mostly highway driving with a fair amount of rush hour traffic, although we did get to see the Leaning Tower of Pisa in the distance. 
The bus dropped us off in Manarola, and our guide took us on a leisurely stroll through the very small village.  We paused in a few places for photos, took a very brief walk along a cliff side path to get some photos looking back towards the village, and then headed back to town to wait for the ferry.  In all, we spent about 30 minutes in Manarola.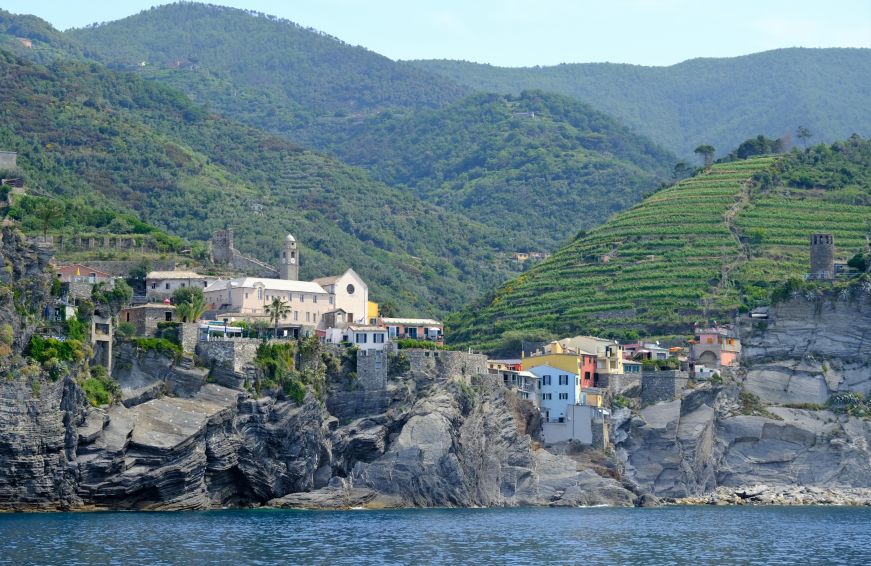 Next, we rode the ferry to Vernazza, which took approximately 20 minutes.  Head up to the top for the best views—you'll be able to see the Cinque Terre town of Corniglia along the way.  We arrived in Vernazza at approximately 11:15 a.m. and had 30 minutes of free time.  The cove area is beautiful (and will look very familiar to Luca fans), and the tiny village is very picturesque, but it was crowded to the point where it was difficult to walk down the street without running into people.  We made the most of our free time by splitting a delicious piece of pesto-topped focaccia, buying allergy medicine from a very helpful pharmacist for Mike, and purchasing a magnet from one of the many touristy shops.
After rejoining our group, we boarded another ferry to Monterosso—again, head to the top for the best views as you depart Vernazza and approach Monterosso.  It's a short ride, about 15 minutes, so if you have to stand to get a spot at top, it's worth it.  Our guide walked us through the Old Town, with a brief stop at a church, and there was an optional wine tasting and food sampling before we got an hour and 45 minutes of free time.  We ended up eating at the same spot where we did the wine tasting: Enoteca Internazionale, a family-owned wine bar that specializes in wines from small Cinque Terre vineyards and serves light fare (the bruschetta sampler is fabulous).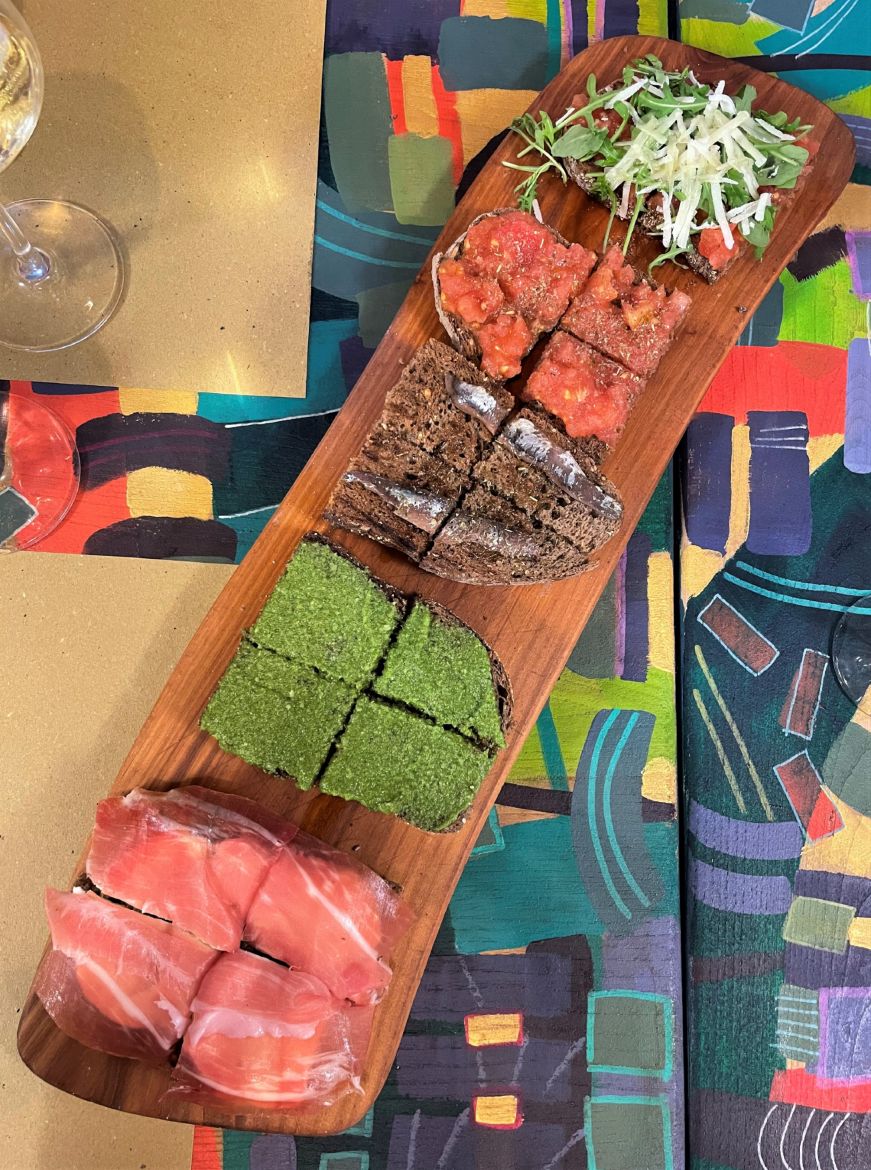 Our leisurely lunch took over an hour, and we used the rest of our time in Monterosso to snap photos, briefly browse a few shops, and get some gelato.  After meeting up with our group, we walked to the train station, with a photo stop at the New Town's photogenic beach, and then we took a 5 minute train ride to Levanto, where we boarded our bus for the hour and a half drive back to Livorno.  The drive back was more scenic, through more rural areas with small villages built into the hillsides.  Once we were back on the highway, we got a view of the Carrara marble mines in the distance—the mountains are white where the marble has been quarried.  We were back at our ship at approximately 4:45 p.m.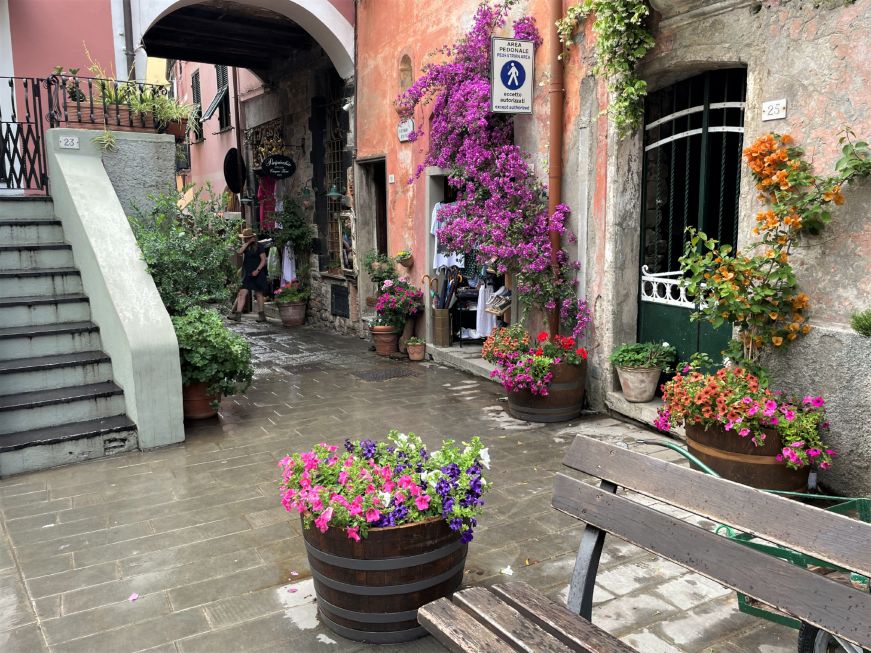 Pros of the Norwegian Cruise Line Cinque Terre Shore Excursion:
Since all of the transportation is handled for you, it's a very easy way to see the Cinque Terra—you don't need to worry about train schedules or deal with hiring a taxi.
You get to spend time in three different villages, Manarola, Vernazza, and Monterosso, plus see Corniglia from the water (weather permitting).
Time was well-managed—I felt like we made the most of the limited amount of time we had.  There wasn't a bunch of time spent waiting around, which has been my experience on other shore excursions and guided tours.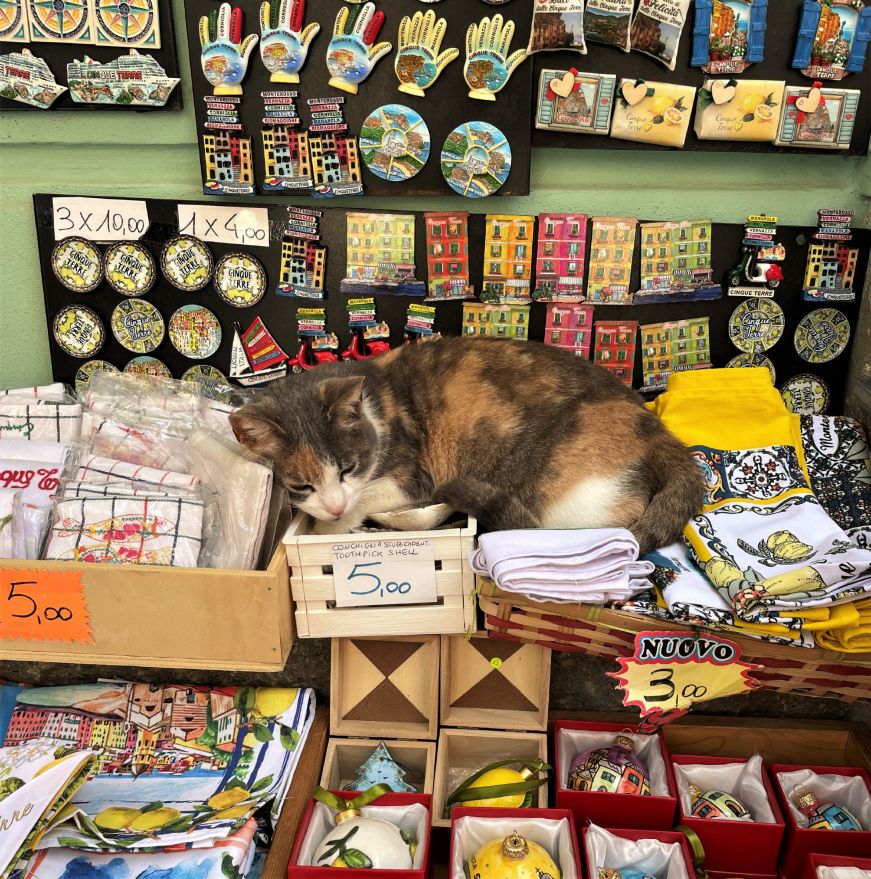 Cons of the Norwegian Cruise Line Cinque Terre Shore Excursion:
You will be experiencing Cinque Terra at its busiest, during midday.  Vernazza in particular felt very crowded.  If you're hoping for intimate, romantic moments, that's unlikely to happen.
Because Livorno is a one and a half hour-plus drive from the Cinque Terra, about half of your time is spent in transit and you don't get much time in the villages.  Personally I think they should make this excursion an hour longer, with additional free time in Manarola and Vernazza, since we were back at our ship by 4:45 p.m. and we didn't leave port until 6:30 p.m.
Bathroom options are limited.  The coach bus didn't have restroom facilities, and Manarola and Vernazza don't have public restrooms other than the very crowded ones at the train stations.  There are bathrooms on the ferries (since the rides are so short get in line right away if you want to use them), and there is a pay toilet near the Old Town beach in Monterosso. 
One of the highlights of the shore excursion—the ferry between the villages—is weather dependent. 
The quality of your guides can vary widely.  The escort who was with us for the duration of the trip spoke fluent English, but the local guide who was supposed to be giving us a tour of the Cinque Terre lacked strong English skills and struggled to convey basic information.  I don't fault her—maybe she usually gives tours in another language and was filling in for a coworker, or possibly she wasn't provided with enough training—but it did detract from the overall experience.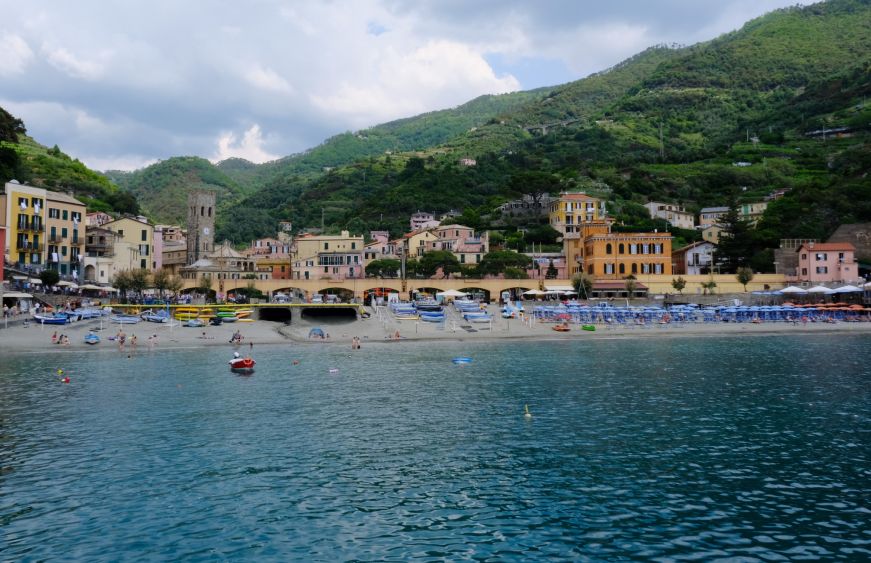 The takeaway:
Given the limitations inherent in seeing the Cinque Terre via a shore excursion from Livorno, the Norwegian Cruise Line Cinque Terre shore excursion is as good as you could realistically expect: you get to see the Cinque Terre, you have free time in Monterosso to get a nice lunch or go shopping, the ferry ride is fantastic, and the wine tasting was an unexpected bonus.  If you want to get a taste of the Cinque Terre with as little stress and planning as possible, this is the way to do it. 
This isn't a sponsored post, and it doesn't contain affiliate links—we paid for all of our cruise expenses out-of-pocket. 
Further reading: Dining on the Norwegian Epic
If you enjoyed this post, pin it!