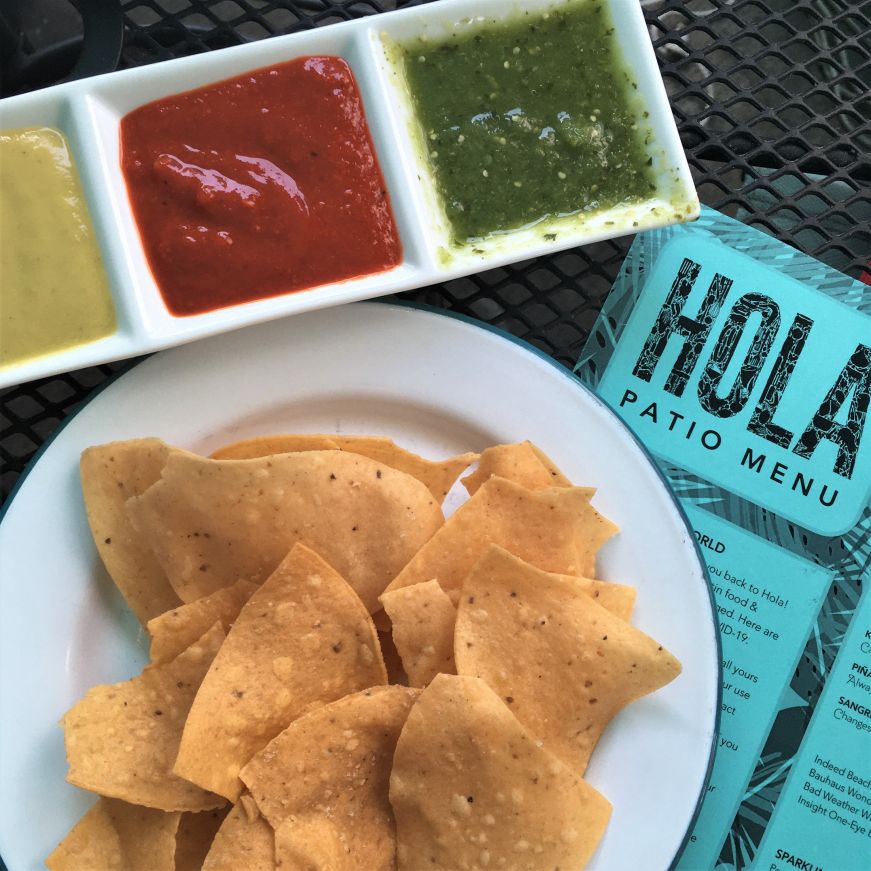 In late June, I started dining outdoors at restaurants again (on my personal time—I'm still mostly unemployed as a food and travel journalist).  This was a decision I made based on my own health risk factors and the health risk factors for those I come into close contact with, as well as my personal values.  Currently, dining outdoors is something I feel comfortable with.  If that's not the case for you, and you're financially able to do so, I encourage you to find other ways support your favorite local restaurants—many places continue to offer takeout, curbside pickup, and delivery.
There is a long list of safety precautions that Minnesota restaurants are required to follow for patio dining, including mandatory masking by staff and strongly recommended masking by customers; occupancy limits; spacing tables six feet apart; and requiring reservations to facilitate contact tracing (many places offer "walk up reservations" where they take your contact information before seating you).  All of the restaurants that I've highlighted below were following those requirements to the best of my knowledge when I visited, and they also had taken additional steps such as having hand sanitizer available.  At Hola Arepa, we were quizzed about our health before we were seated and there was little sign on our table that we could flip for service in order to minimize contact with staff.  Smack Shack had signs set up to direct foot traffic one way to help with social distancing.
That being said, dining at a restaurant elevates COVID infection risk for both patrons and restaurant staff.  Wear a mask whenever you're not seated at your table as well as when you're interacting with staff (i.e. placing your order, when your food is dropped off, etc.)  Don't go out to eat if you or someone in your household is sick.  Follow all of the restaurant's rules and procedures.  You should always be respectful towards restaurant staff and tip generously, but consider this a friendly reminder. 
I'll be updating this post periodically with additional patio recommendations, and restaurants are listed alphabetically.  Keep in mind that restaurants may close without notice and hours and menus are ever-changing—be sure to call ahead.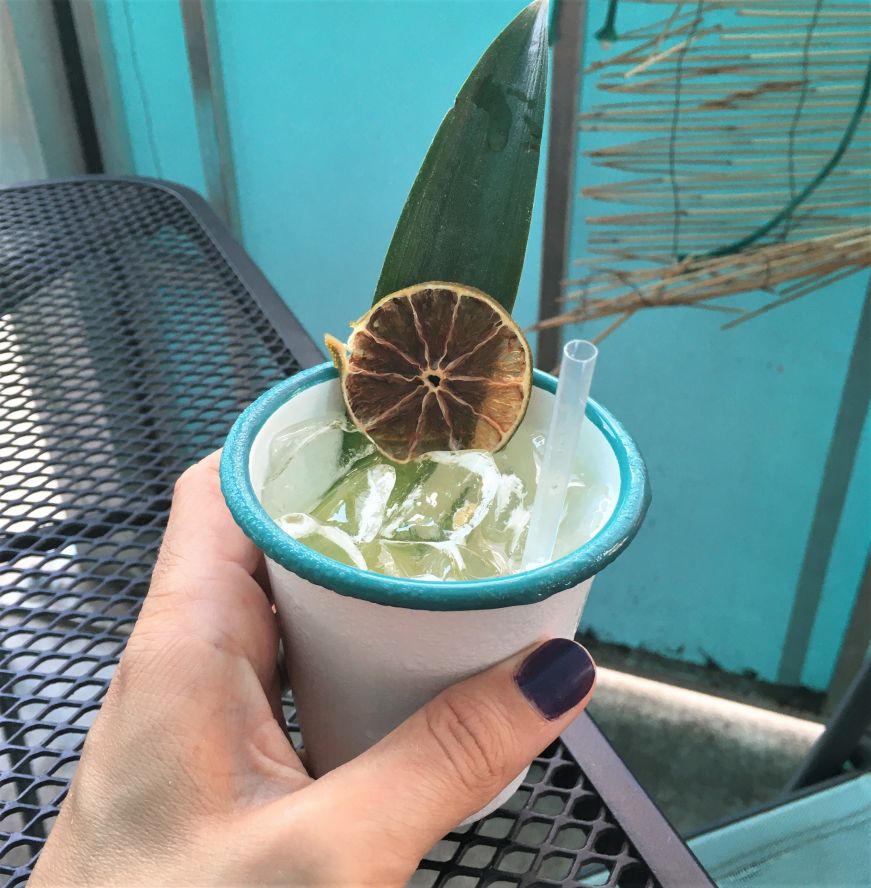 Since travel is currently off the table, Hola Arepa is one of the best local options for soaking up some vacation vibes.  The menu features Venezuelan-style stuffed arepas (cornmeal griddle cake sandwiches), Latin American-influenced small plates, and tropical cocktails.  The chips and salsa are a must—you pick out your own assortment of salsas, with a variety of heat levels.  Since we were there for brunch, I ordered the fried egg breakfast arepa (add the guacamole, it's well worth the $1 surcharge).
Patio reservations are available, and Hola Arepa serves dinner Tuesday through Sunday and weekend brunch.
3501 Nicollet Ave., Minneapolis; 612-345-5583; holaarepa.com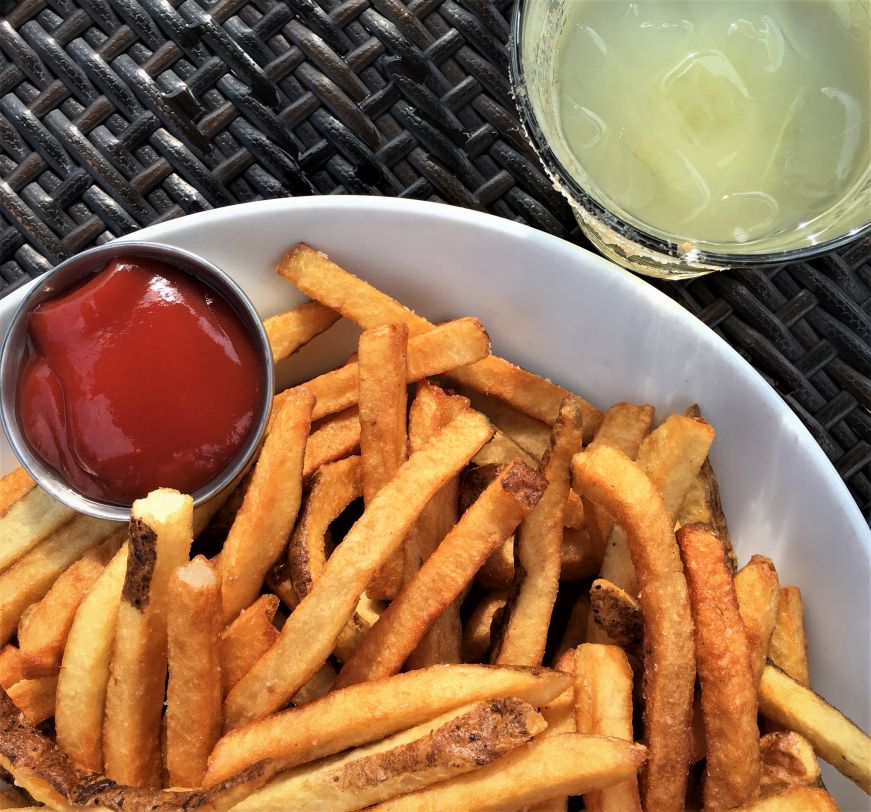 To be honest, what drew me to Icehouse was the cocktails: craft cocktails are my drink of choice, and the drink list at Icehouse is a nice mix of classic and specialty cocktails, as well as sipping shots (basically miniature cocktails).  However, I was pleasantly surprised by how much ambiance the patio offered.  The courtyard is set back from the street, with umbrellas for shade and some faux grass to spruce up the setting.
As far as food, there's a lineup of elevated appetizers, salads, and sandwiches.  Obviously I opted for the fries, which were a perfect complement to my Negroni, and the chicken nachos were also on point.
Icehouse is open daily for dinner and serves brunch on the weekends.  When making a reservation, you can specify whether you want indoor or outdoor seating.
2528 Nicollet Ave. S., Minneapolis; 612-276-6523; icehousempls.com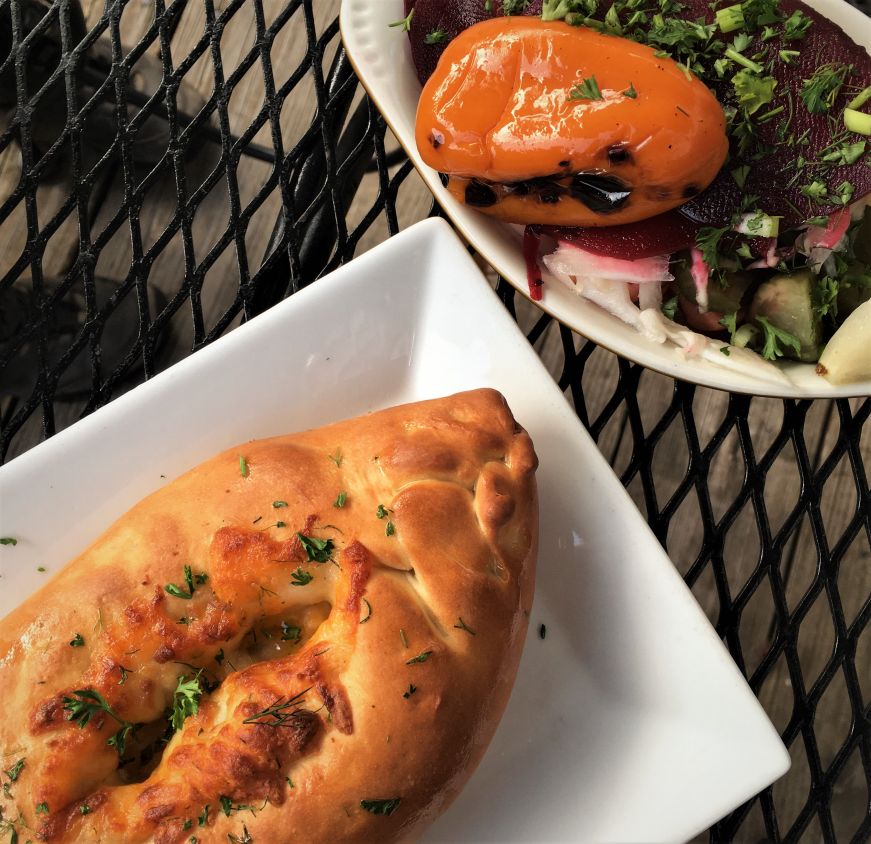 Moscow on the Hill has always been one of my favorite patios in the Twin Cities: a shady, leafy escape with hearty fare and house-infused vodka shots.  Their menu features Russian and Eastern European appetizers, dumplings, and entrees.  Yes, there are substantial plates of meat and potatoes, but they also have house-pickled vegetables, salads, and vegetarian options.  Be sure to try the khachapuri, a Georgian cheese-stuffed bread that puts stuffed crust pizza to shame.
Moscow on the Hill takes reservations by phone and online, although patio seating is not guaranteed.  Lunch and dinner are served daily.
371 Selby Ave., St. Paul; 651-291-1236; moscowonthehill.com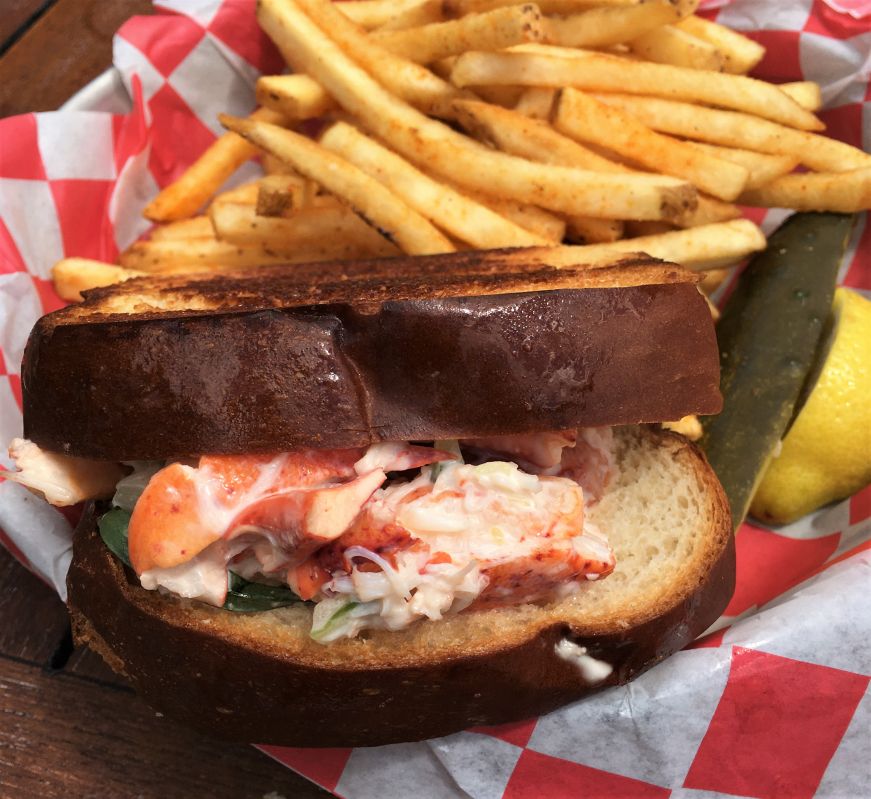 If you're in the mood for seafood, you can't beat the sunny streetside patio at Smack Shack.  They're open daily for lunch and dinner, with a comprehensive menu that includes peel and eat shrimp, crab cakes, a New England-style seafood boil, oysters, and lobster in every imaginable variation, from lobster guacamole and lobster poutine to a lobster cobb salad and lobster mac and cheese.  I'm partial to the original lobster roll, made with chilled lobster salad and served with Cajun-seasoned fries.
Smack Shack takes reservations online, although patio seating is available on a first-come, first-served basis when you arrive. 
603 N. Washington Ave., Minneapolis; 612-259-7288; smack-shack.com
Further reading:
If you enjoyed this post, pin it!