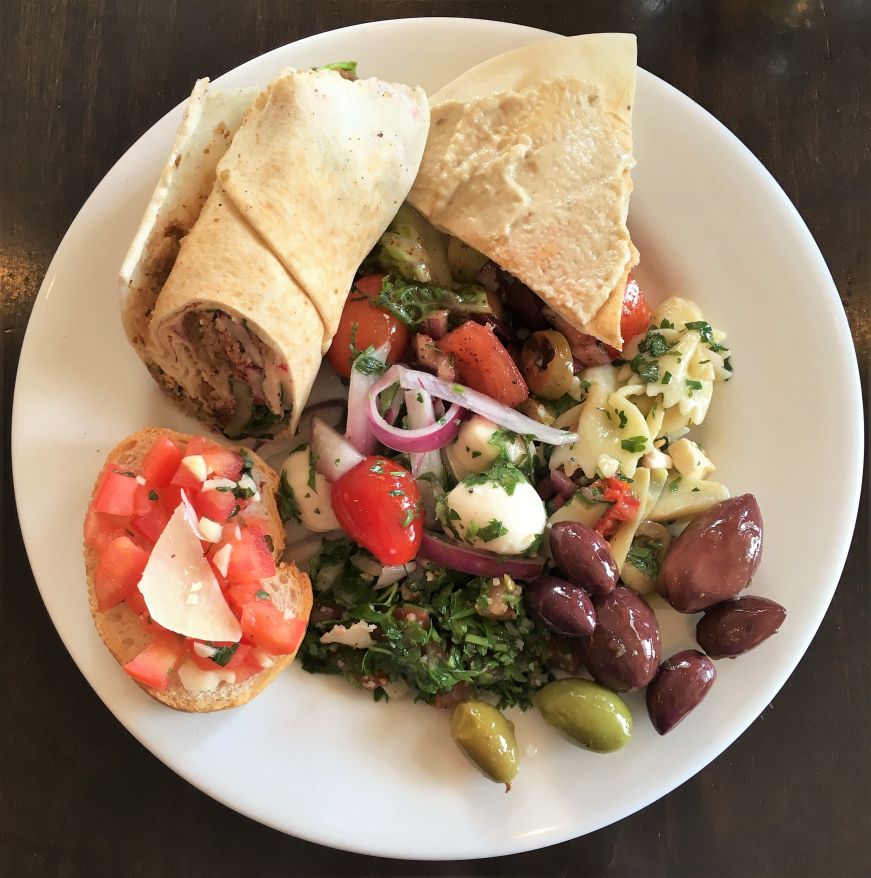 Thank you to Visit Mankato for hosting my stay.  As always, all content and opinions are my own.
After my recent stay in New Ulm, I decided to spend some time in nearby Mankato, Minnesota.  Located along the Minnesota and Blue Earth Rivers, Mankato is best known for its many outdoor recreation opportunities: there are over 50 miles of paved trails perfect for running, cycling, and walking.  Outdoor enthusiasts can also rent kayaks or check out the waterfalls and bison herd at Minneopa State Park.
However, there's a lot more to Mankato than the great outdoors.  This city of 41,000 also offers museums, shopping, and delicious local dining.  During my stay, I focused on learning about Mankato's history and exploring the culinary scene; on a warmer-weather visit, I'd love to take a long run on the trails.     
I started my time in Mankato with lunch at Olives, which specializes in upscale Mediterrean cuisine and is located in the Hilton Garden Inn.  The lunch menu features salads, sandwiches, and wood-fired pizzas, while the dinner menu adds pasta, steak, and seafood.  There's also a lunch buffet with several salads, sandwiches, olives, bread, hummus, and baba ganoush.  The lunch buffet features plenty of vegetarian options and is definitely the way to go—I especially enjoyed the tossed salad with olives and artichokes, the falafel wrap, and the assorted olives.  
Don't skip dessert—they're made in-house, and the pastry case offers individually-sized cakes and tarts, tiramisu, cheesecake, and a fabulous s'mores cake with a molten chocolate center.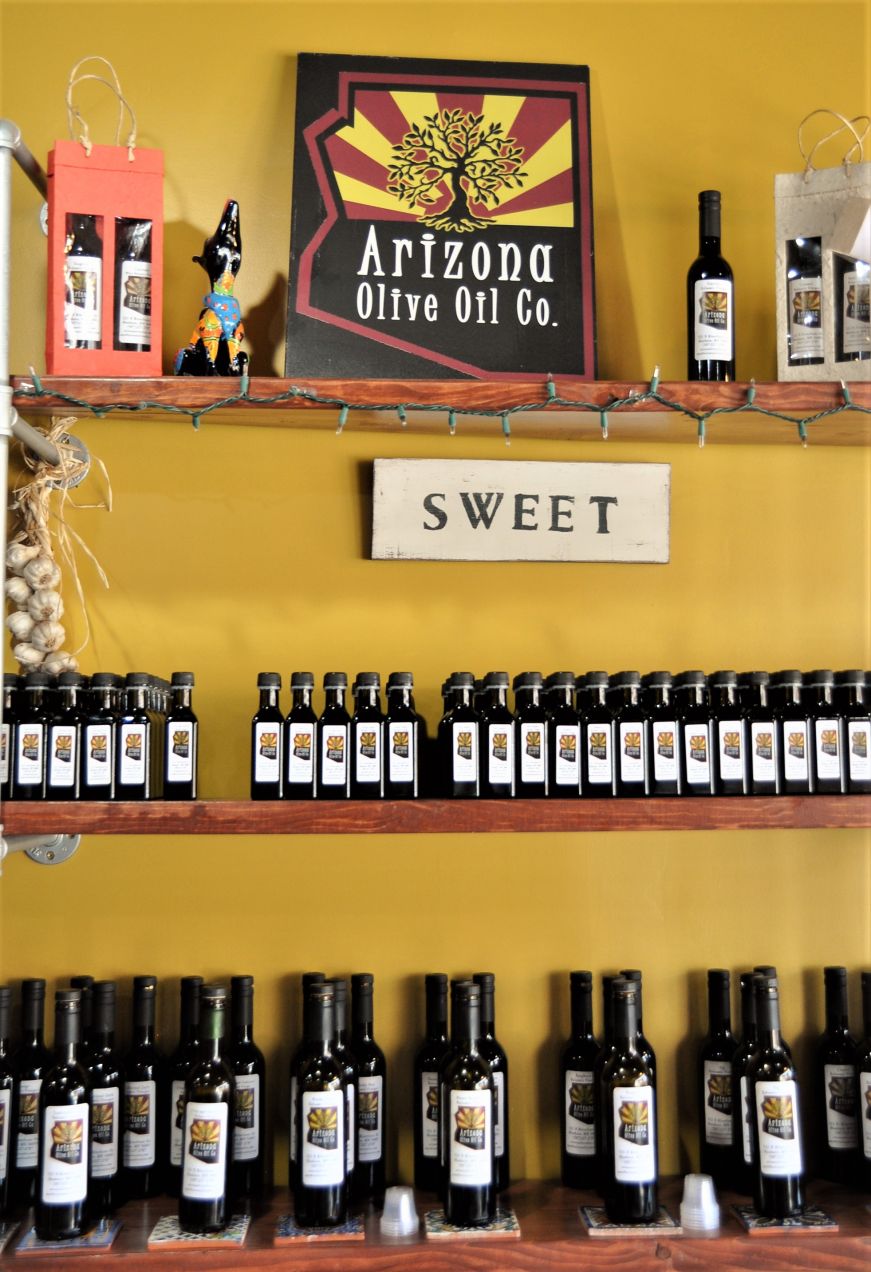 After my very filling lunch, I was in the mood for a walk, so I headed towards Mankato's historic downtown  My first stop was the Arizona Olive Oil Co., which stocks balsamic vinegars, infused olive oils, stuffed olives, sauces, and seasonings.  You can sample the vinegars and olive oils to help you decide which ones to purchase—I went with a miniature bottle of Italian Herb olive oil.
If you need to get some work done, The Coffee Hag offers a laid-back, inclusive atmosphere and the best power outlet density I've ever come across in a a coffee shop.  In addition to espresso drinks, they have a decent tea selection, baked goods, and grab-and-go entrees like quiche and pasta salad.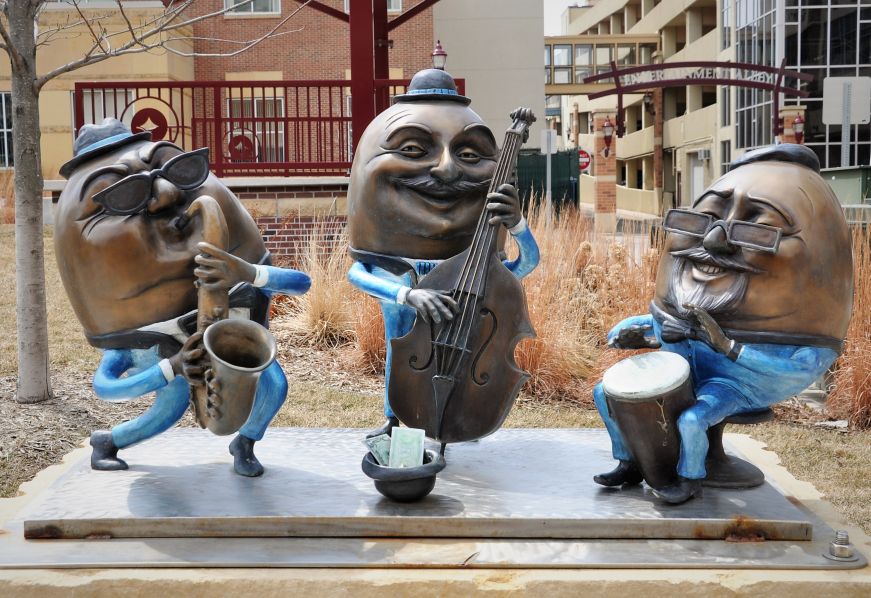 Mankato's City Center has an impressive focus on public art via the CityArt program, and the best way to enjoy it is the self-guided walking sculpture tour.  Some of the sculptures are whimsical, some are abstract, and some reflect profound themes.  I appreciated that each featured a plaque with an artist note explaining what the sculpture represents.  There's a sculpture tour brochure available online, and you can also dial in to an audio tour at each stop.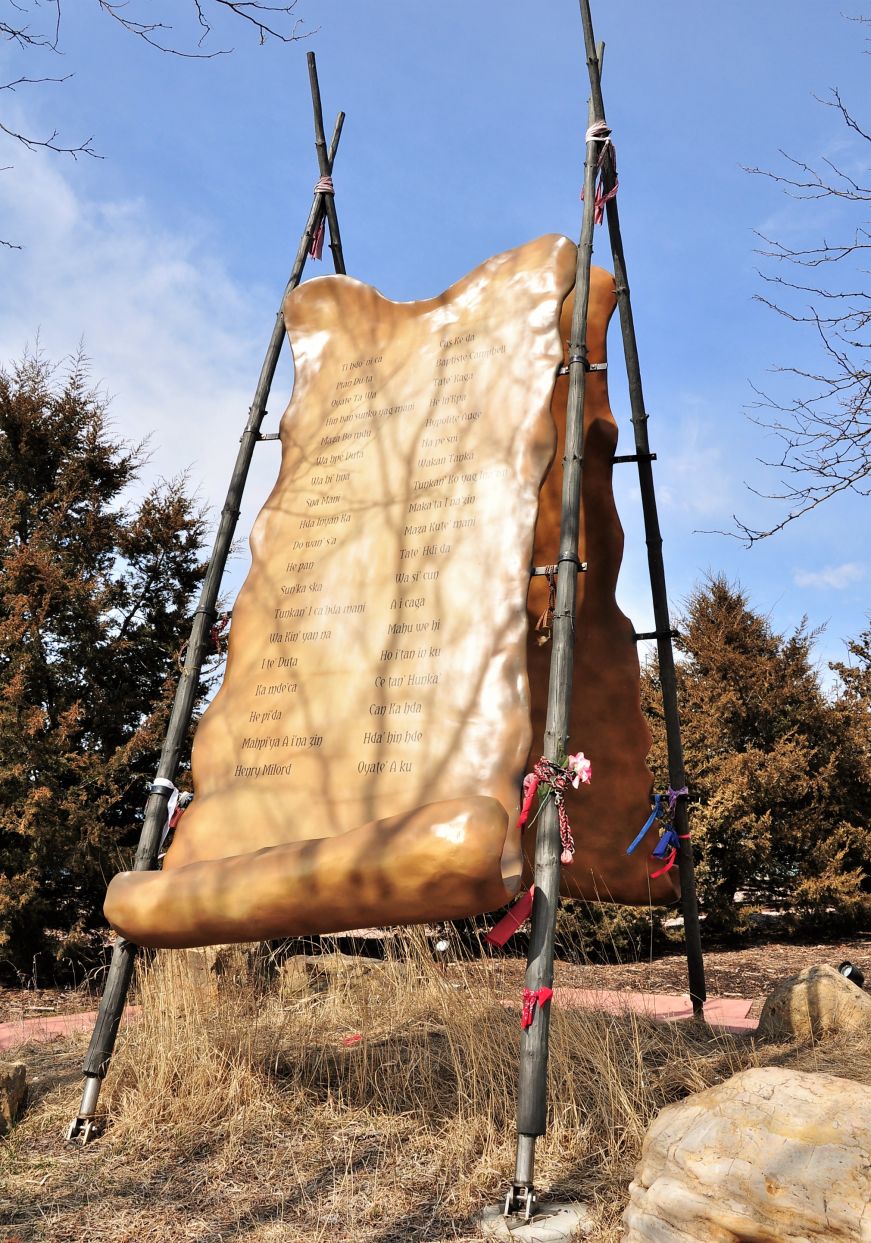 Like New Ulm, Mankato played a sobering role in the U.S.-Dakota War of 1862.  After the end of the conflict, 303 Dakota were convicted in military court, 38 of whom were executed in Mankato on December 26, 1862 in the largest mass execution in U.S. history.  Reconciliation Park is located at the site of the execution and was built through a collaboration of the Dakota and Mankato communities.  Despite its location by a busy thoroughfare, the park is a somber place, with a large memorial listing the names of the executed men on one side and a poem and prayer on the other.  Nearby benches are engraved with the thought-provoking phrase "Forgive everyone everything" (for more information on the U.S.-Dakota War and its aftermath, there's a dedicated Minnesota Historical Society website).
The Blue Earth County Historical Society features exhibits on the U.S.-Dakota War, as well as Dakota culture, Mankato's historic Front Street, and local author Maud Hart Lovelace.  There's also a scale model of Mankato as it looked in the late 1800s and a pioneer cabin built in 1873. 
Other places to learn about Mankato's history include the R.D. Hubbard House (a Victorian historic house museum) and the Betsy-Tacy House Tours (Maud Hart Lovelace grew up in Mankato and based her Betsy-Tacy books on her childhood).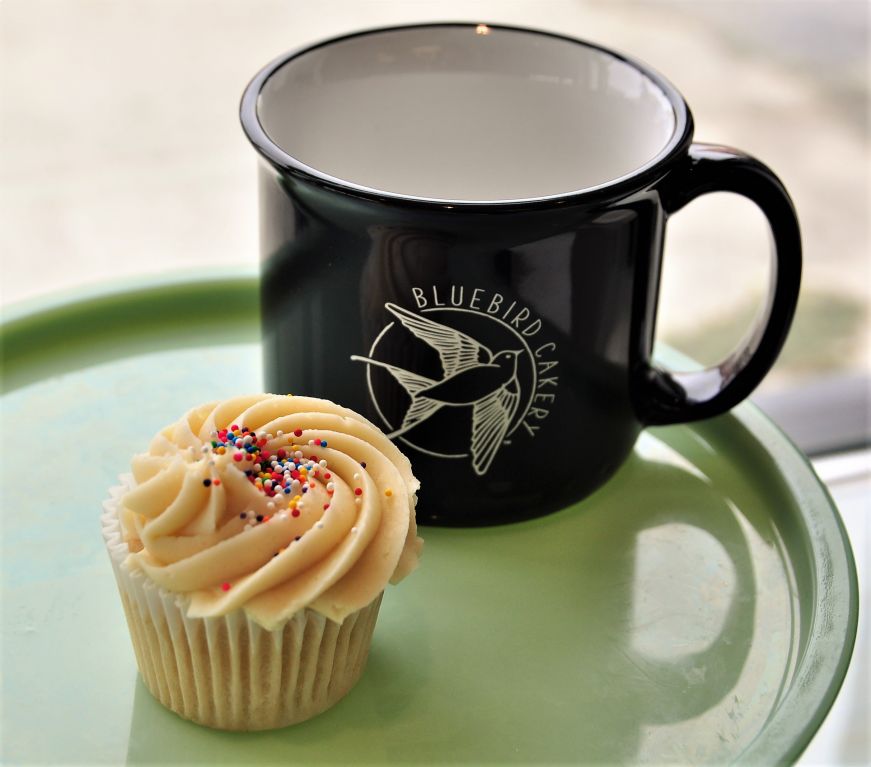 The Bluebird Cakery seems designed for food photographers, with lots of natural light, exposed brick walls, plank floors, and a bakery case full of photogenic cupcakes.  About a dozen different flavors of cupcakes are available daily, including gluten-free and vegan options.  They also offer macarons, cookies, and scones, plus an espresso bar and tea. 
I sampled an excellent monster cookie and enjoyed a sugar cookie dough cupcake that somehow actually tasted like raw cookie dough.  The staff was very friendly, and they made sure that I got the cupcake and plate I wanted to get the perfect Instagram-worthy shot.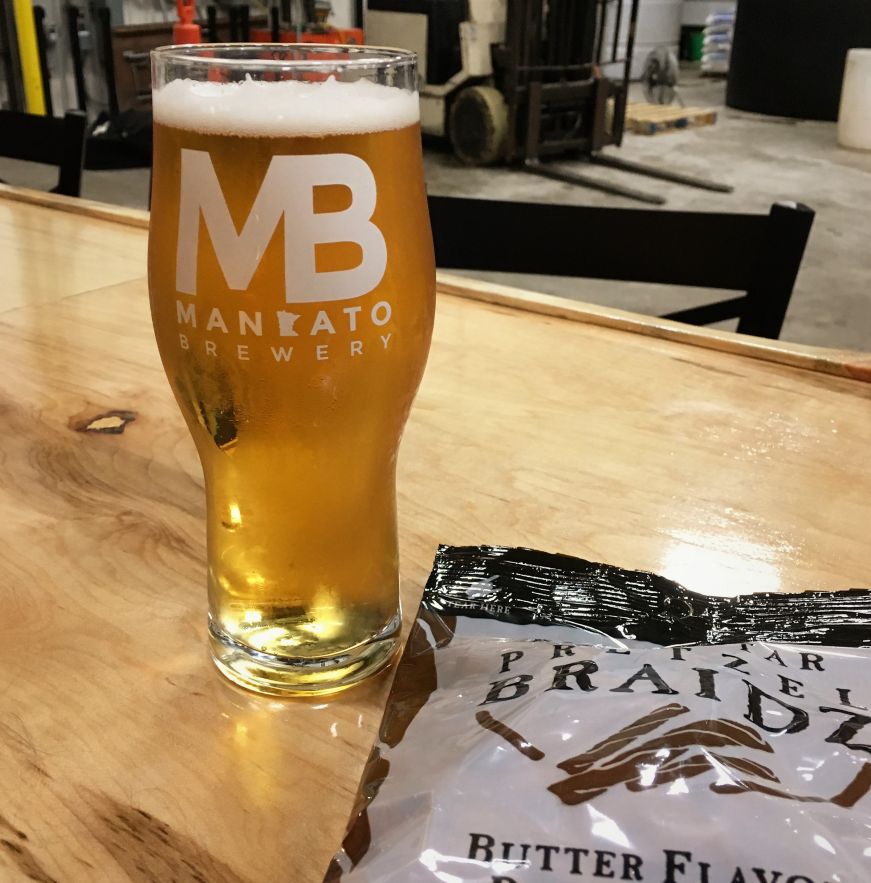 I finished my day with a stop at the Mankato Brewery taproom, which is a short drive north of downtown via Highway 169.  Beers can be purchased by the pint or as a flight, and they also sell bags of popcorn and pretzels.  As someone who prefers lighter, German-style beers, I liked the Kato Lager, a Munich helles lager.  I appreciated the taproom's friendly, bustling vibe, and I'd love make a return visit for live music on Tuesdays or a Saturday brewery tour.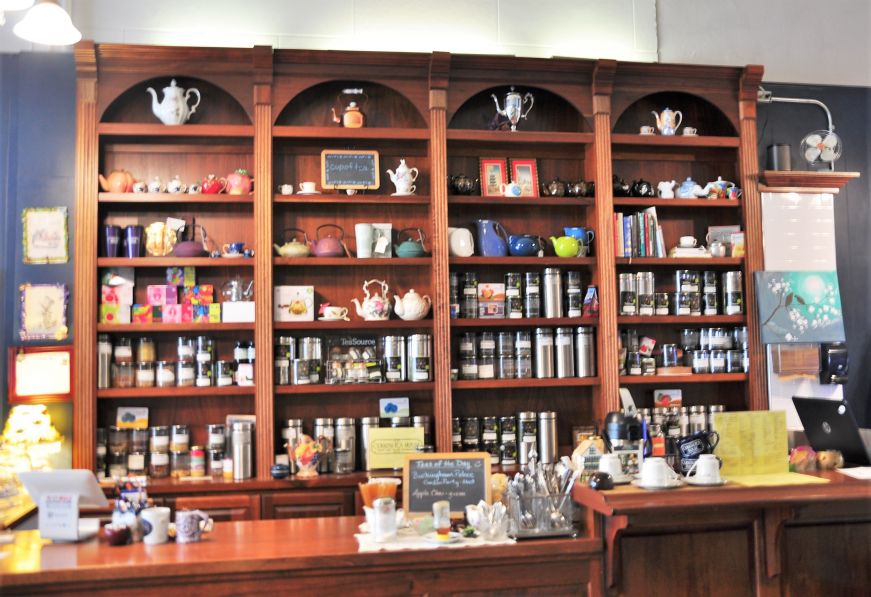 After a relaxing night at the Holiday Inn Express & Suites Mankato East (more on that below), I started my second day in Mankato with a cup of tea at Curiosi-Tea House.  They have a huge selection of herbal, white, green, oolong, black, decaf, mate, and chai teas, plus cookies, scones, and vegan sandwiches and bowls.  Tea is available by the 2, 4, or 6-cup pot, and you get to pick out a vintage china tea cup and saucer from the shop's collection.  I enjoyed a pot of a brightly flavored blood orange herbal tea and an adorable teapot-shaped cranberry orange scone.
Curiosi-Tea House offers happy hour tea tastings on Tuesday and Thursday evenings, and there are also all-you-can-drink samplings on Saturday mornings.  Afternoon tea service is available by reservation.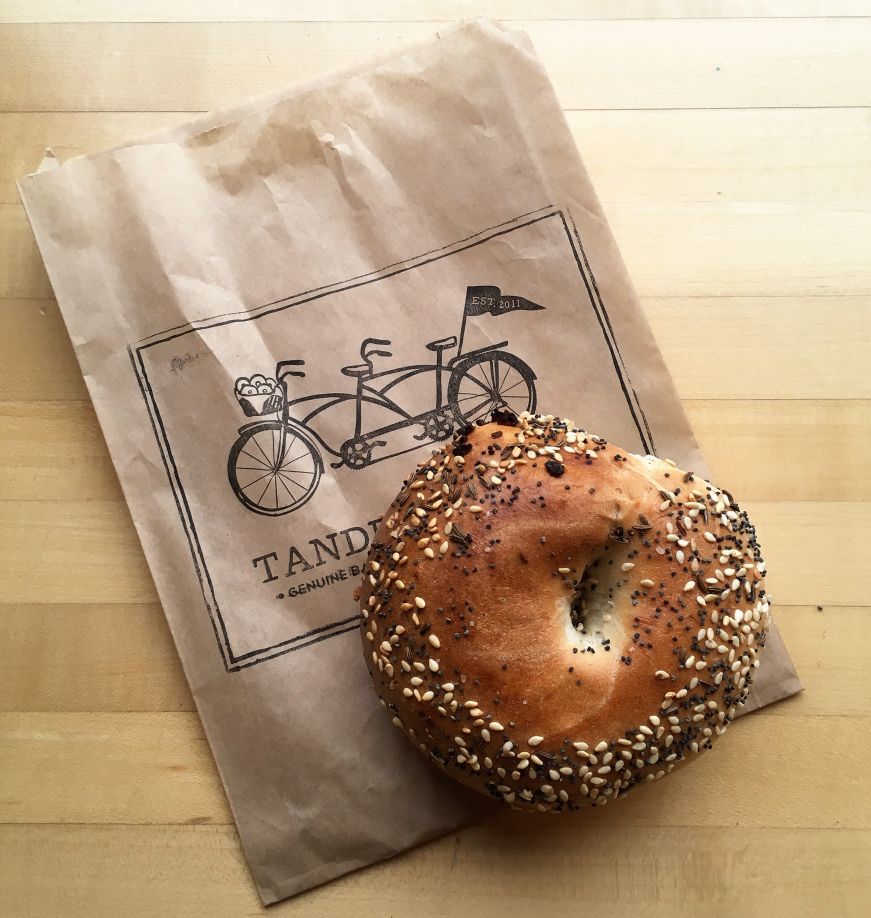 Bagels are one of my carbohydrates of choice (I ate them almost every day on a week-long trip to NYC).  Obviously, my trip to Mankato wouldn't be complete without a stop at Tandem Bagels.  They serve several varieties of freshly baked bagels, which you can order with flavored cream cheese, peanut butter, jam, Nutella, honey, or as a breakfast or lunch sandwich. 
I opted for the Kitchen Sink bagel, which is topped with salt, garlic, and sesame, poppy, and caraway seeds.  The texture was perfect: nice and chewy on the outside, with a tender interior.  I also loved extra flavor the caraway seeds added—it's going to be hard to go back to everything bagels.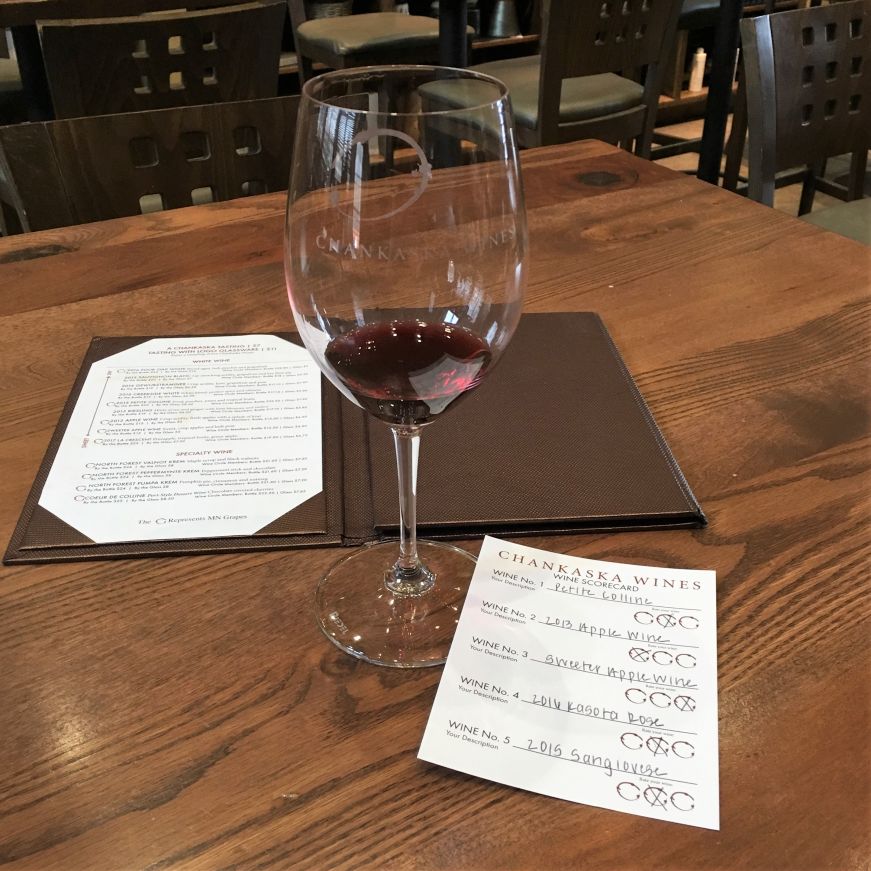 I ended my trip with a stop at Chankaska Creek Ranch & Winery, which is a 15-minute drive north of downtown.  The grounds are lovely, with streams, trees, and 13 acres of vineyard; in the warmer months the winery is a popular wedding venue.  There's also a deck and patio adjacent to the tasting room, and I'm already planning a return visit this summer to sip some wine al fresco.
Chankaska Creek offers a wide selection of red, white, sparkling, and dessert wines, as well as spirits including whiskey, brandy, and gin (they're a fully-functioning distillery in addition to a winery).  At the tasting room, you can order wine by the glass or do a tasting of five wines of your choice for $7.  I appreciated how approachable the staff made my tasting.  They were able to share their expertise without overwhelming me with jargon, and they went out of their way to recommend wines that I would truly enjoy (unsurprisingly, my favorite was the Sweeter Apple Wine, but I also liked the Kasota Rose, which is made with a blend of red and white grapes).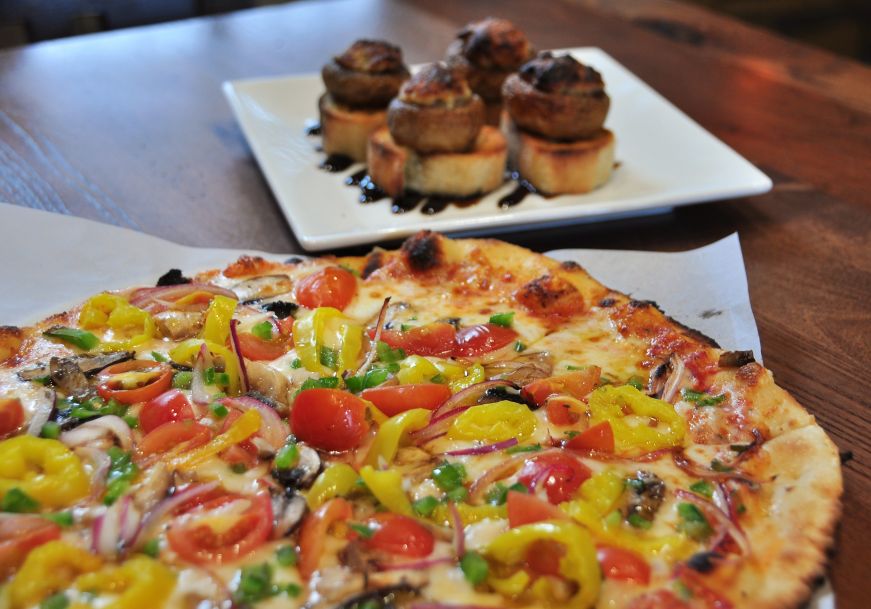 In addition to wine and spirits, Chankaska's tasting room serves a menu of appetizers and pizzas designed to pair with their wines.  I got to try a delicious new menu item: mushrooms stuffed with Havarti, cream cheese, Parmesan, and mozzarella and drizzled with balsamic.  I loved how the rich sweetness of the balsamic contrasted with the salty cheese and the earthiness of the mushrooms.  Another recommended menu item is the veggie pizza—I liked the addition of spicy banana peppers and the crisp Neapolitan-style crust.  (Read more about my visit to Chankaska Creek Ranch & Winery.)
During my time in Mankato, I stayed at the Holiday Inn Express & Suites Mankato East.  It's located less than a 10-minute drive from downtown and is near the River Hills Mall, Wow! Zone, and various chain stores and restaurants.  I was a big fan of the comfortable bed, which featured a very plush duvet and plenty of pillows (I'm a side sleeper who is very specific about pillows, so I appreciated the various firmness options).  The bathrooms featured a nice made-in-Minnesota touch: Aloe & Green Tea toiletries from Winona-based J.R. Watkins.  The hotel also offers a fitness center and pool area with a whirlpool and children's pool.
Breakfast was a pleasant surprise: in addition to the standard toast, bagels, pastries, cereal, and instant oatmeal, there were hot selections like biscuits and gravy, make-your-own pancakes, and omelettes.  After a few days of decadent eating, I appreciated the healthier options and opted for an apple, Greek yogurt, and egg white vegetable omelette.
I enjoyed my time in Mankato, and I'm looking forward to a return visit to check out the trails, treat myself to afternoon tea at Curiosi-Tea House, and try out some additional local restaurants—Number 4 American Kitchen & Bar, Friesen's Family Bakery & Bistro, the Rapidan Dam Store, and WYSIWYG Juice Co. are already on my list!
Want to plan your own trip to Mankato?  Start with Visit Mankato for information about accommodations, dining, and attractions.
Many thanks to Visit Mankato for hosting my stay in Mankato.
If you enjoyed this post, pin it!