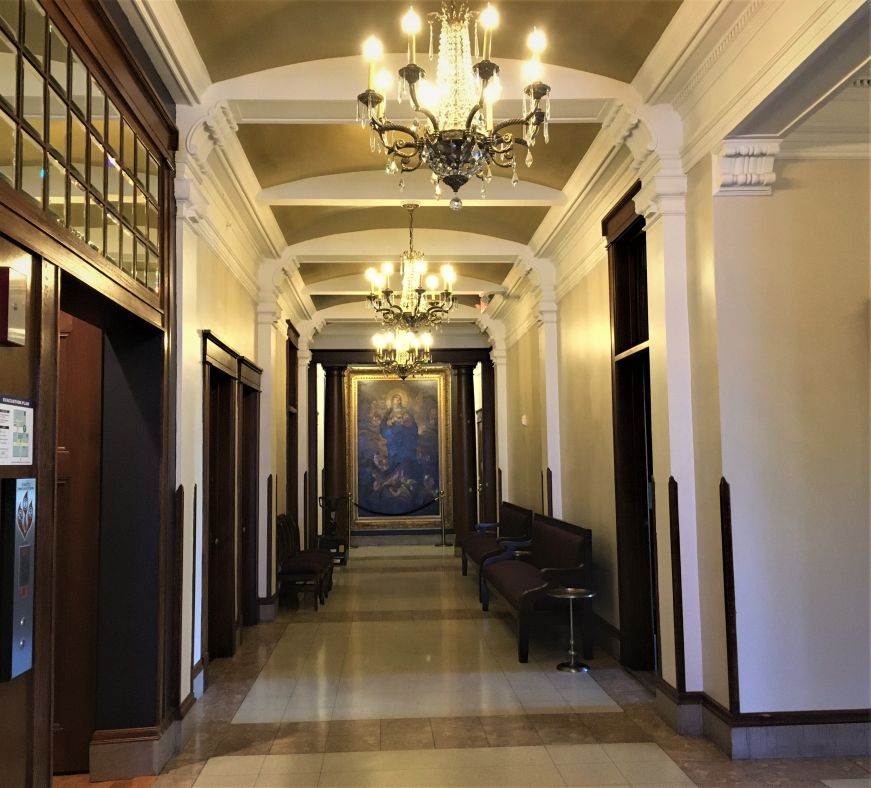 Mike and I planned to celebrate our tenth wedding anniversary with a trip to Ireland—but COVID intervened and travel plans are on hold until next year.  We still wanted to do something special, so we booked a room at Celeste of St. Paul, a boutique hotel housed in a former convent and music and arts conservatory.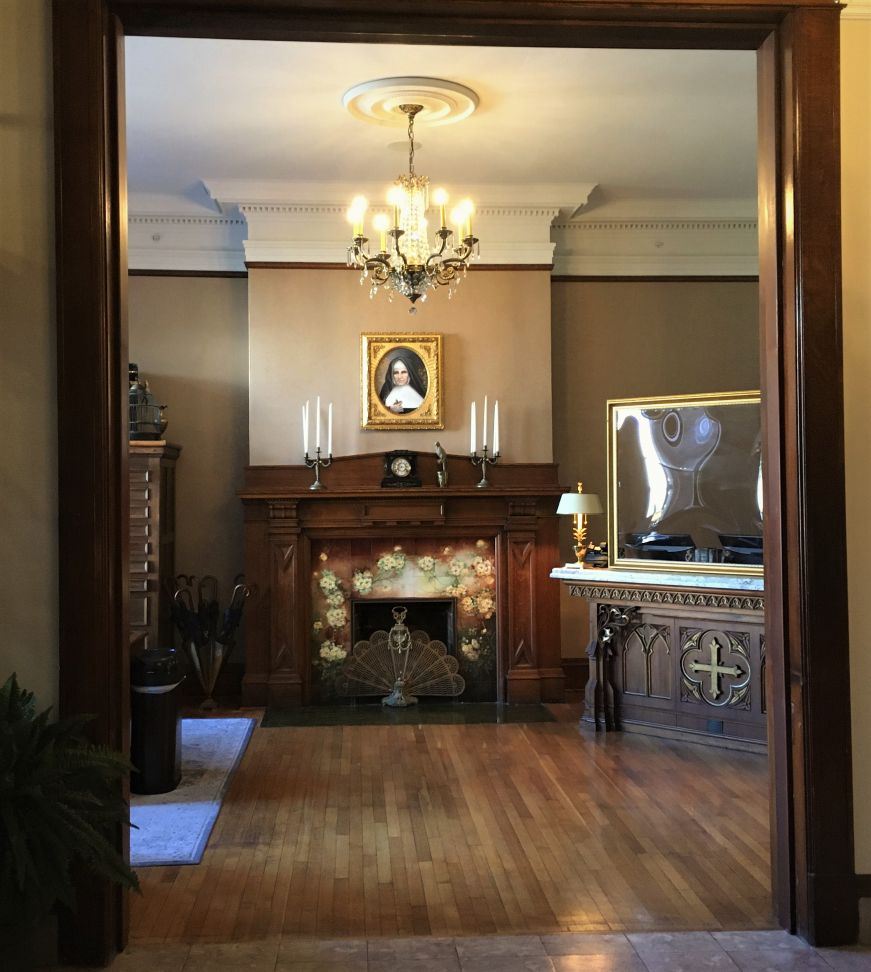 Although the building was completed in 1909, the hotel opened in November 2019—so while the surroundings are historic, most of the decor and amenities are modern.  The guest rooms blend industrial chic touches, like exposed ceiling beams and clothes racks made from pipes, with the building's original woodwork and classical desk chairs.  The guest floor hallways have an institutional feel (that was, after all, the building's original purpose) but the lobby level is all opulence, with crystal chandeliers and giant religiously-themed oil paintings.
Depictions of nuns are everywhere at Celeste: gazing over the breakfast room, on your bedside table, in the hallways.  It's a quirky touch that reminds you of the space's origins, and some of the photos (like the croquet-playing nuns in our room) are quite entertaining.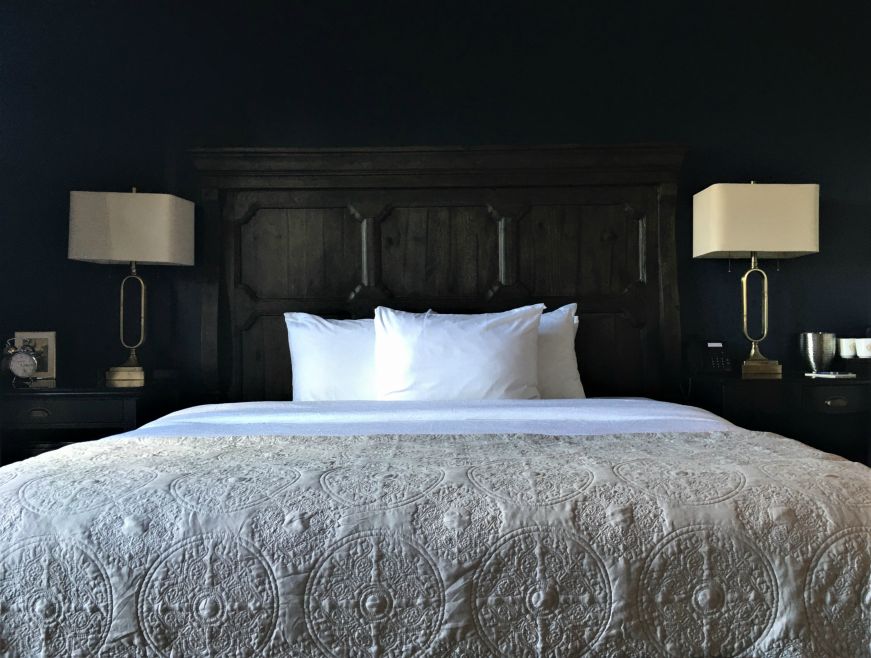 I appreciated the wide range of room types and price points, from a modest room with a single queen bed to a luxurious suite in the former chapel.  We booked a mid-range option: an executive king room with a view of the Capitol.  When we arrived, we received a free upgrade to a slightly more expensive Celestial king room on the top floor, with 12-foot ceilings for a more spacious feel and a better view.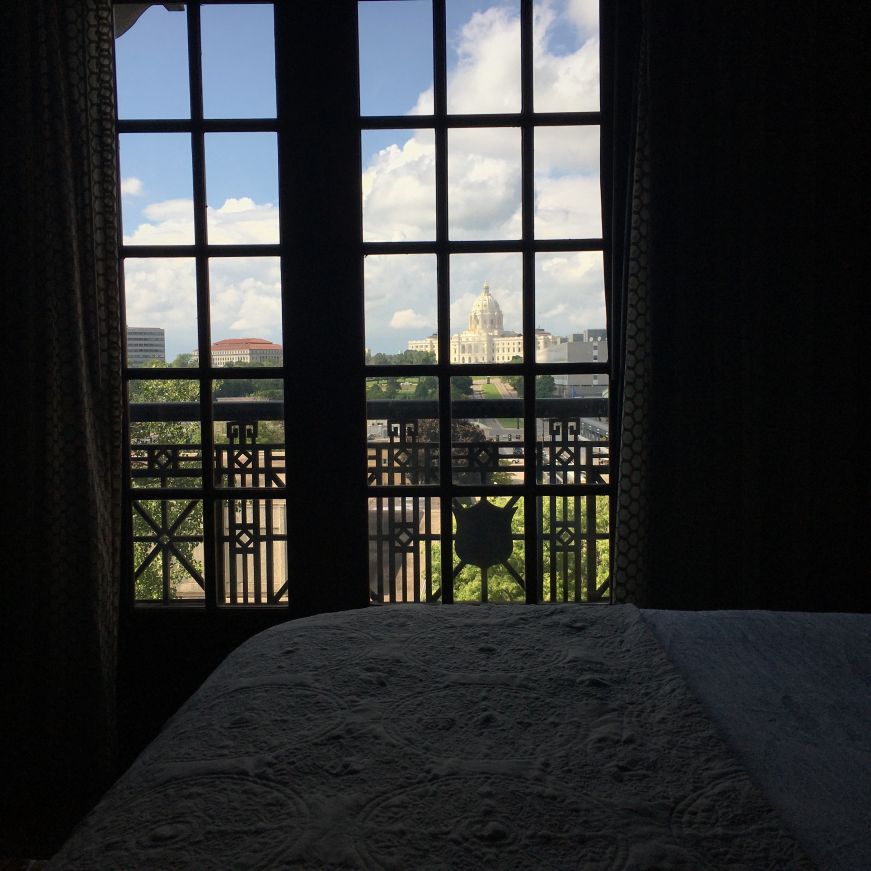 That view was the highlight of our stay.  I've had a soft spot for Minnesota's Capitol since a sixth grade field trip, and Mike thought the urban setting was a nice departure from our home in the suburbs.  The bed was amazingly comfortable (apparently it featured a 15" premium Serta mattress and premium bedding), there was a good selection of pillows, and the bathroom had all kinds of fancy toiletries.  The website mentions an honor bar and bottled water, but those had been removed as a COVID precaution.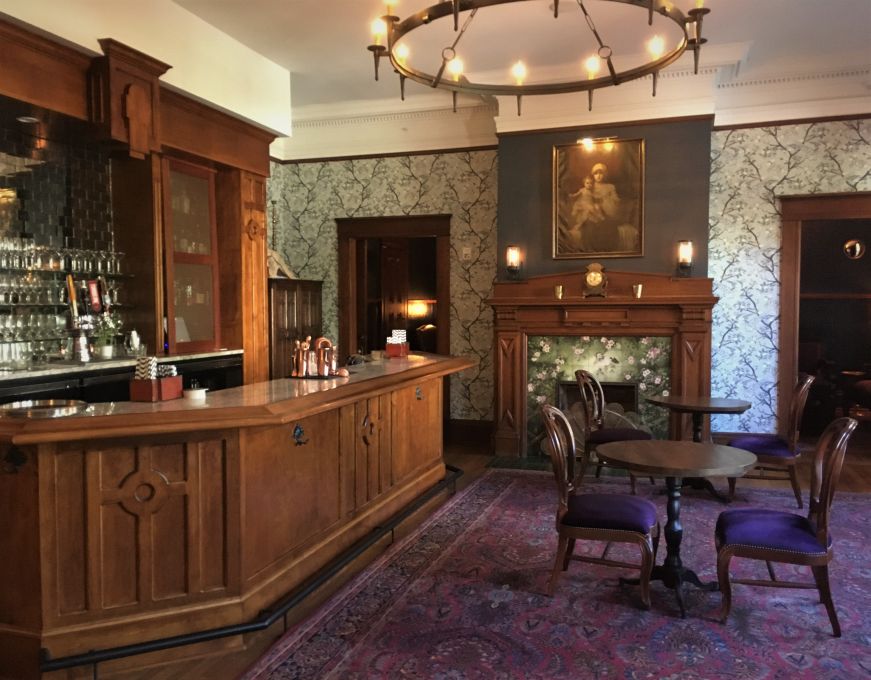 Amenities at Celeste include a small fitness center, hotel bar, and breakfast.  The hotel bar has an old-fashioned, elegant atmosphere, with woodwork, wallpaper, and a tiled fireplace.  Seating has been spaced out in accordance with COVID regulations, and outdoor tables have been added right outside the hotel entrance.  The bar menu has a good selection of craft cocktails, wine, and beer, plus a handful of snacks like olives, a Caprese flatbread, and bratwurst.
Sadly, the breakfast has been scaled back to grab-and-go due to COVID precautions.  While there's a wide selection of items, everything is pre-packaged: cups of cereal, instant oatmeal, industrial baked goods, yogurt, plastic cups of fruit cocktail, and protein bars.  Under the circumstances, they're doing the best they can—there was dairy, soy, and almond milk for the cereal and some microwaveable breakfast sandwiches—but hopefully Celeste will go back to offering a full breakfast once it's safe to do so.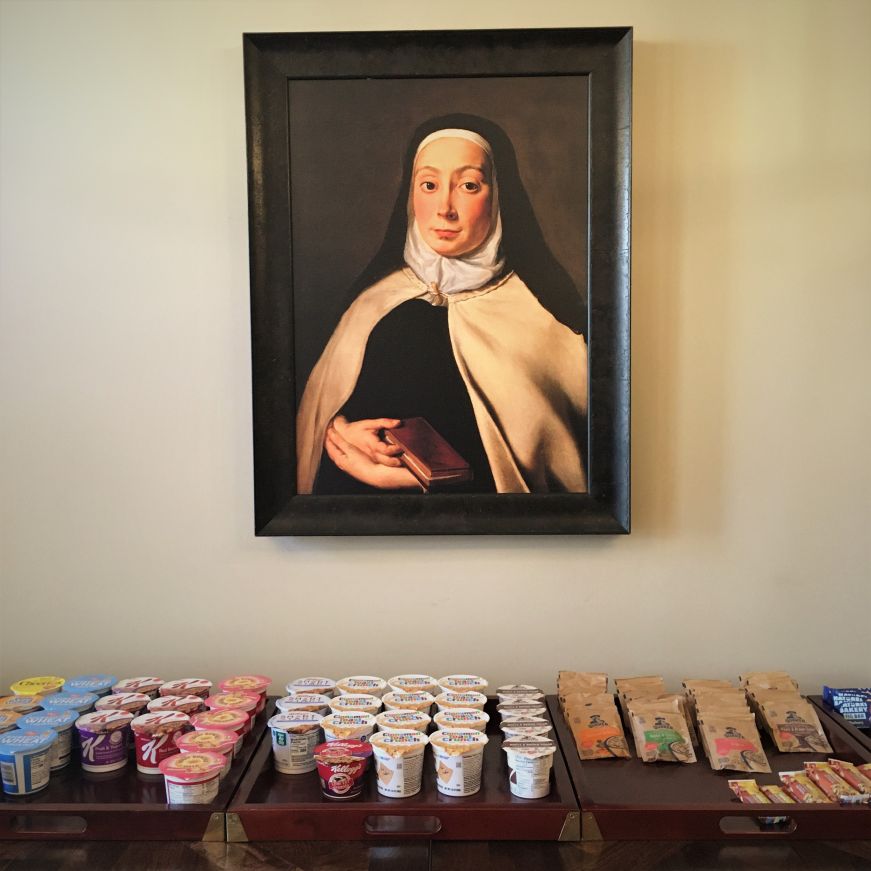 As far as parking, you can opt for valet parking ($32) or self-park at the World Trade Center Ramp adjacent to the hotel ($18).
Overall, Celeste was a great destination for our anniversary staycation.  We loved our room—the Capitol view is worth paying for—and the mix of historic, modern, and nun decor throughout the hotel was fun.  We're looking forward to returning post-COVID to take advantage of amenities like the bar and breakfast.
Celeste of St. Paul
26 Exchange Street East
St. Paul, MN 55101
651-222-0848
celestestpaul.com
This isn't a sponsored post—we paid for our stay out-of-pocket.
Further reading:
If you enjoyed this post, pin it!