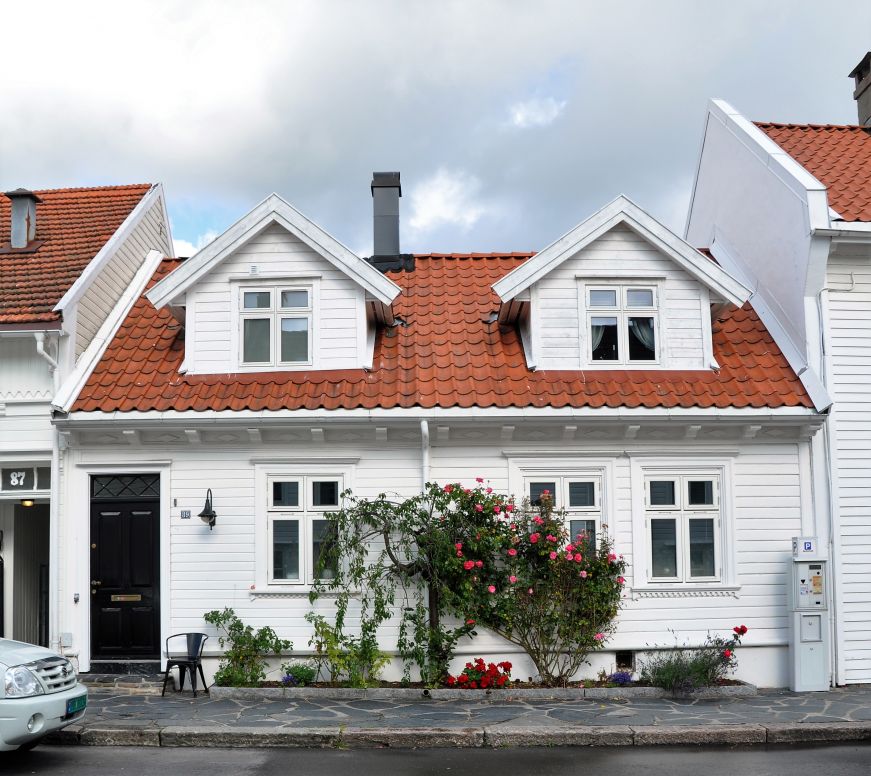 Kristiansand is located on Norway's southern coast, a city of 88,000 people famous for its old town of white wooden houses.  It's a fairly minor stop on a cruise itinerary—the old town is quite small, and it was difficult to find a day's worth of activities to occupy our time.  If it falls at the beginning of your cruise (as it did for us), think of Kristiansand as the perfect place to ease into Norway: track down an ATM and withdraw some kroner, linger over coffee at a local cafe, poke around a supermarket (my favorite way to get a feel for the local food culture), and take a brisk walk along the harbor. 
Getting off the ship:  The cruise ship dock is an easy 0.4 kilometer/0.25 mile walk from the city center.  You'll pass through the Fiskebrygga (Fish Market), which offers a few touristy restaurants and an ice cream shop.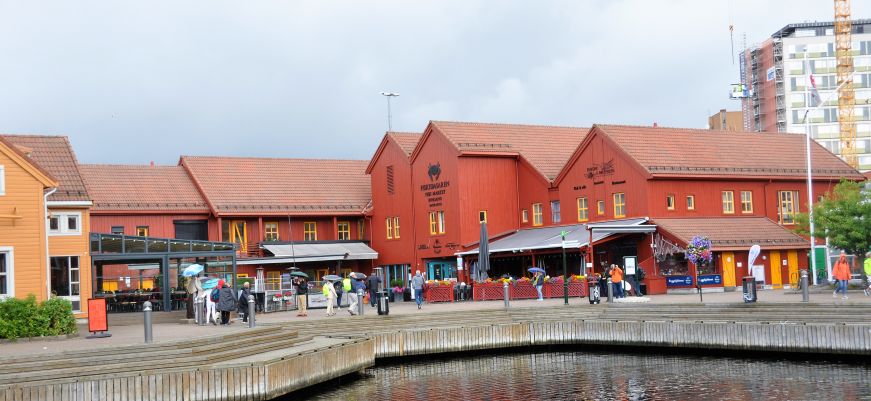 What to do:
Odderøya is a former naval base located on an island just outside of town—when you get off your ship, take a right at the performing arts center.  There are nature trails through the forest, rocky overlooks of the town and ocean, and art galleries housed in former converted military buildings.
For me, spending 45 minutes walking around Odderøya at the beginning of the day was a much needed back-to-nature respite and a good way to kill some time before attractions and businesses in town opened for the day.  Maps of the island are posted, and the tourist information office (TI) in the city center has a free pamphlet with a map and self-guided tour focusing on the island's military history.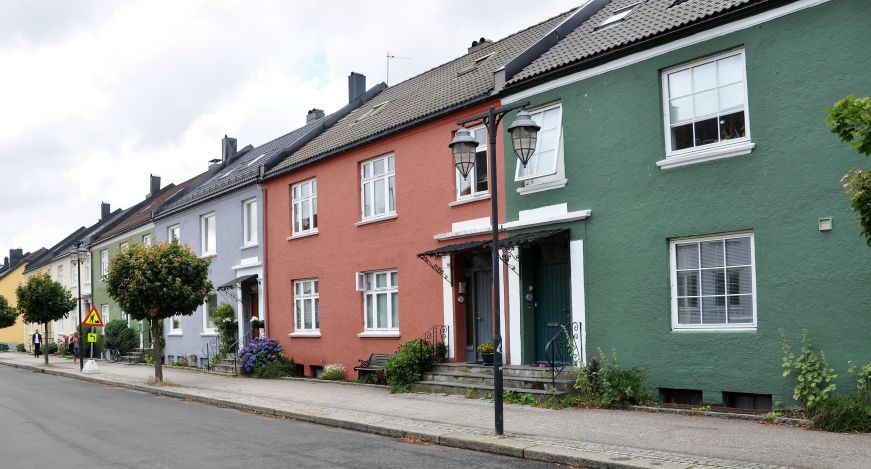 The city center offers a few interesting sights—stop at the TI to pick up a city map (the TI also has free WiFi and restrooms).  Right across the square from the TI is the Kristiansand Cathedral, built in 1884 and one of the biggest churches in Norway.  There's no admission charge, and there are free organ concerts when cruise ships are in town.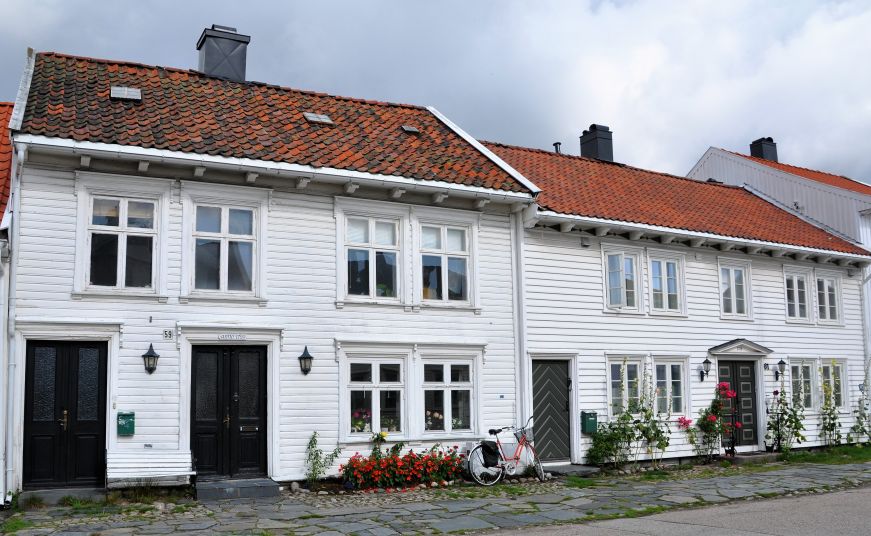 Posebyen is a charming (and very photogenic) neighborhood of white wooden houses just north of the cathedral.  Most are still used as residences, and the houses, built in the 18th and 19th centuries, are among the oldest low-rise wooden houses in Europe.
Christiansholm Fortress, a sturdy tower built in 1672, was worth a quick visit--it's right along the waterfront and easy to spot.
Other nearby sights include the Kristiansand Museum, Cannon Museum, and Agder Natural History Museum and Botanical Garden, all accessible via bus from the city center.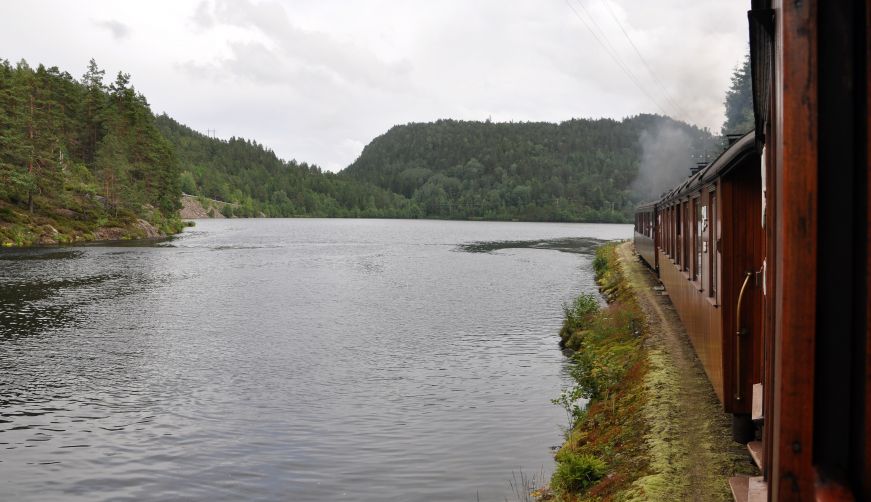 The Setesdalsbanen is a narrow-gauge vintage railway that runs 8 kilometers/5 miles from Grovane to Røyknes (Grovane is approximately 21 kilometers/13 miles from Kristiansand's city center).  Since the train is operated as a railway museum, it has a limited schedule.  For cruise ship passengers, the simplest (and often only) way to ride the Setesdalsbanen is via a cruise ship excursion.  Norwegian Cruise Lines offered a 3-hour excursion that included transportation to and from the stations and a one-way train ride for $99 per person.  Since we received a $50 promotional credit, we ended up paying $74 per person.  The train ride along the Otra River is scenic, but brief (about 30 minutes)—I wouldn't have wanted to pay more than what we did for the experience.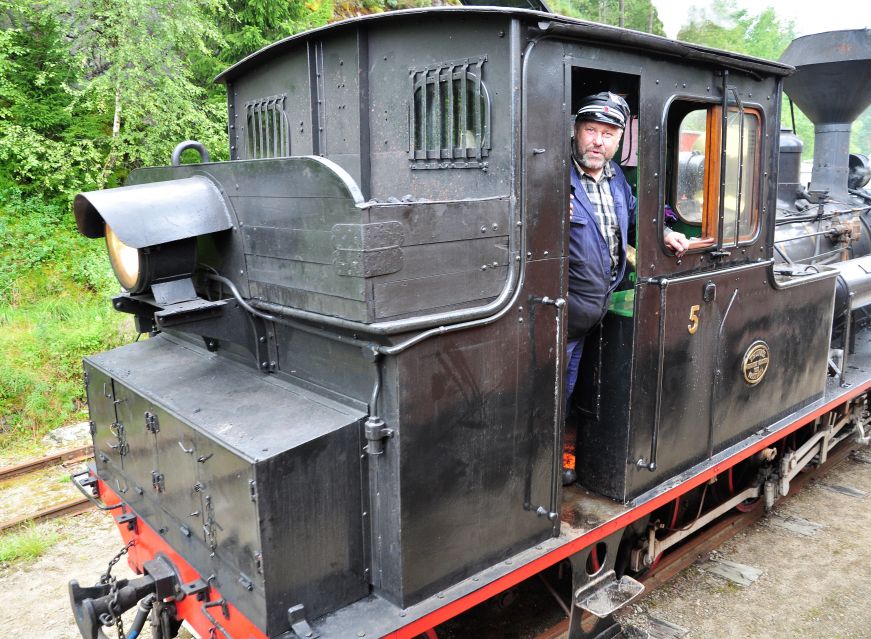 The takeaway: Kristiansand is a pleasant city, but there aren't any headliner sights.  Plan on a laid-back day, and consider using public transportation to check out the Kristiansand Museum, the Cannon Museum, or Agder Natural History Museum and Botanical Garden, or take a cruise ship excursion to the Setesdalbanen.
More posts about my Norwegian cruise:
If you enjoyed this post, pin it!