"One day at a time!" advises the sidewalk chalk slogan in my neighborhood, the captions in my Instagram feed, the articles about how to cope with a pandemic without losing your mind.  "Live in the moment!"  "Be present!"
I get it, I really do.  When everything is so tenuous and uncertain, it doesn't make sense to formulate plans that might get cancelled and ruminate about the future.  But only living in the moment—a moment that's dark and terrifying, a moment when I'm struggling so much—isn't an appealing thought either.  I need to look forward to the future, to the really important things and to the frivolous things and to everything in between.
Here are some of the food-related things I'm going to do when this is over, because my coping strategy is to remember the joy that's waiting on the other side.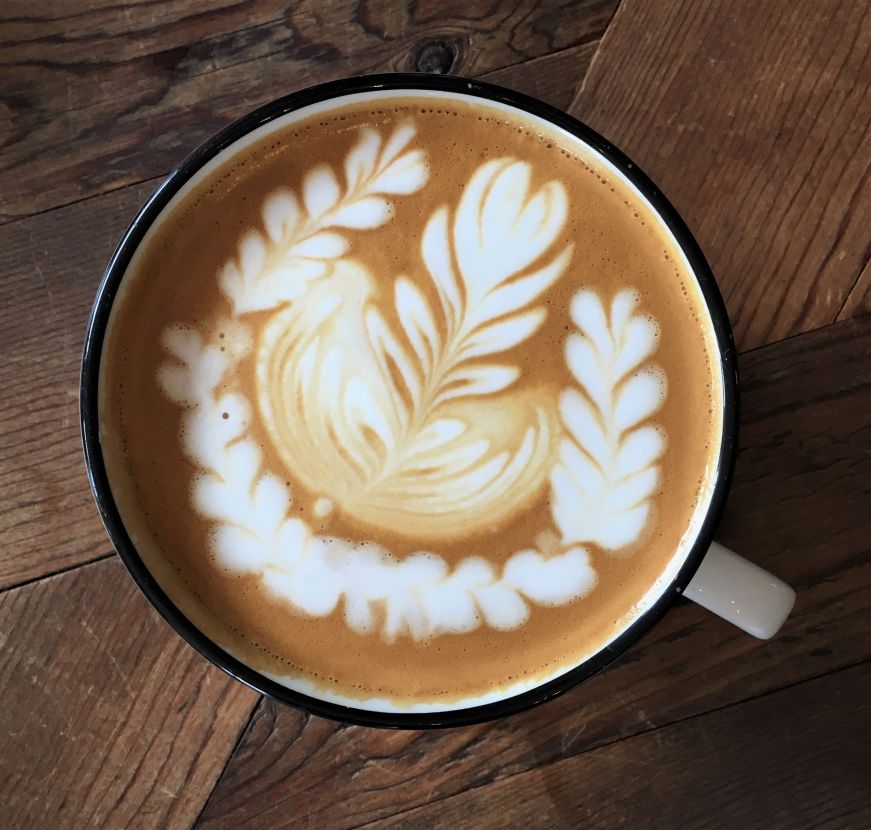 1. Have a Sunday coffee date at Cafe Astoria.
Mike and I have a standing coffee date on Sunday mornings, and typically we go to coffee shops in the northwest suburbs or Minneapolis—we like to keep our drive to 30 minutes or less.  But for years, I've been wistfully eyeing the technicolor gold-leaf lattes at St. Paul's Cafe Astoria.  They are total Instagram bait, but I don't care.  Once restaurants open back up, I'm getting myself some exquisite latte art.  I want to spend a few minutes photographing my coffee from every angle while Mike rolls his eyes, and then we can sit next to each other by a window and watch the world go by.
In the meantime: Cafe Astoria is currently closed, but we're still enjoying our Sunday coffee dates at home via takeout orders from the Daily Dose.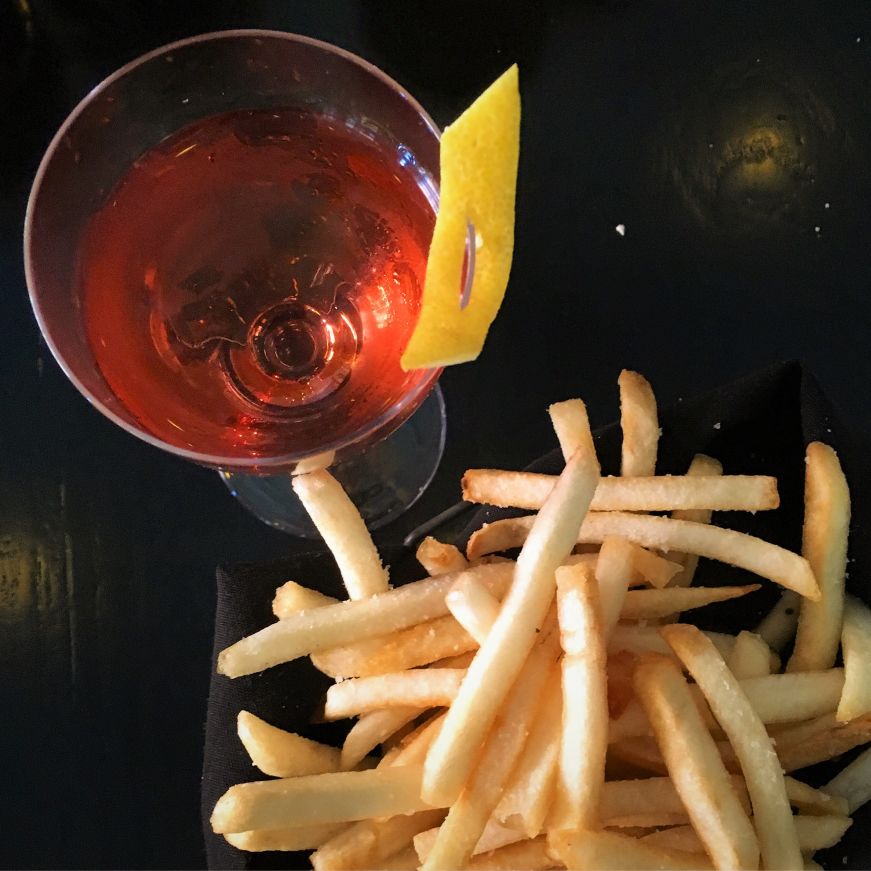 2. Get a cocktail and fries at Nightingale.
For almost a year now, my favorite thing to order when I go out is a fancy cocktail and fries.  It makes me happy, and it always hits the spot.  Unfortunately, a cocktail and fries is not amenable to takeout—as of the publication of this post, restaurants aren't allowed to sell cocktails to-go, and fries aren't at their best after languishing in a paper bag during the drive home. 
Nightingale has been on my "happy hours to check out" list for years, and once restaurants are open for dine-in again, I want to go there with Josh and drink cocktails and eat fries, probably while wearing my black lace dress.
In the meantime: Nightingale is currently open for curbside pickup—you can order a burger or Reuben with a side of fries, and there's also gimlet mix (add your own booze).  Call ahead to place your order.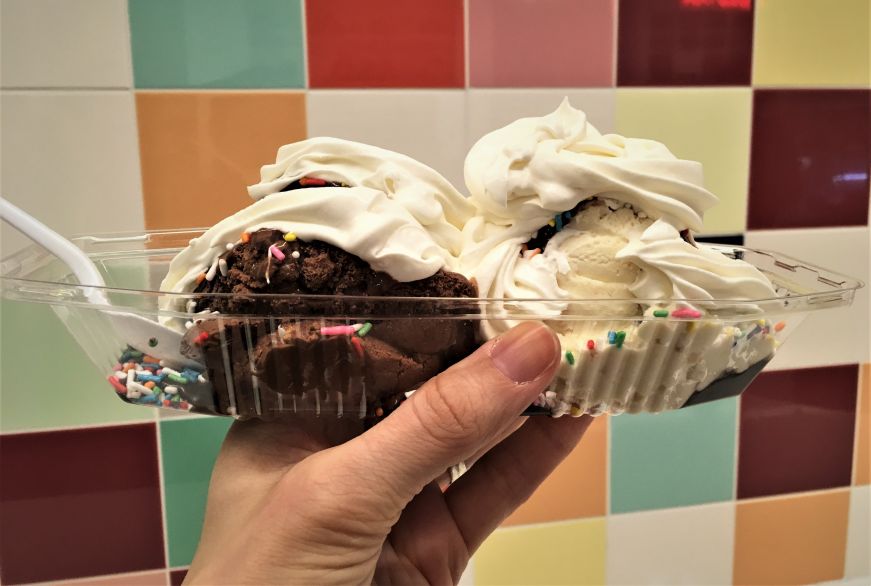 3. Order an ice cream cake from Sebastian Joe's.
Of all of the places I've eaten in the Twin Cities, Sebastian Joe's is the one that holds the biggest place in my heart.  Years and years ago, a scoop of their raspberry chocolate chip ice cream helped me find my place in the world.  Their ice cream has been a part of birthday and Valentine's Day celebrations, it's helped me recover from a broken heart, and it's been there for so many beautifully ordinary moments, too.  When I can, I'm going to order an ice cream cake from Sebastian Joe's and enjoy it with the amazing circle of people who have seen me through this.
I haven't decided what should be written on the top in frosting.  "Congratulations, we survived a f*$%ing pandemic" is on the list of possibilities.  So is "One bite at a time"—that's a motto I can live by.
In the meantime: Sebastian Joe's is currently offering a limited menu for curbside pickup; call for details.
Further reading