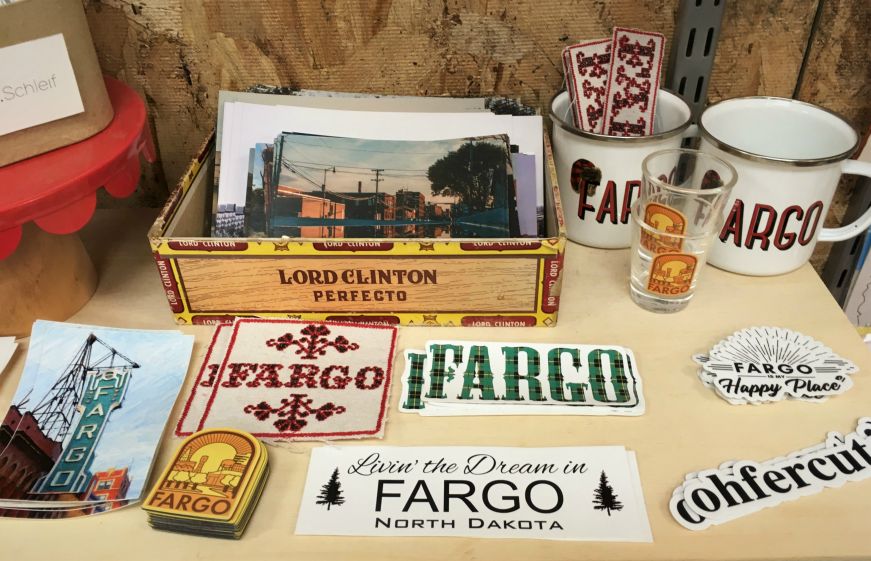 Thank you to the Fargo-Moorhead Convention and Visitors Bureau for hosting my stay in Fargo, North Dakota.  As always, all content and opinions are my own.
If you are the sort of traveler who likes to launch out of bed at 7:00 a.m., ready for a day packed with sightseeing and activities, Sundays can be challenging.  Many attractions and businesses are closed; others have limited hours.  One workaround is to make Sunday an on-the-road day, but that's not always an option. 
A couple of months ago, my travel schedule put me in Fargo, North Dakota on a Sunday.  While I was excited to revisit one of my favorite Midwest destinations, I was concerned that I wouldn't have enough to do, especially if I focused on things that were within walking distance of my hotel (after four days of driving through North Dakota I was not up for more car time).  Thanks to a bit of research beforehand—I wanted to make sure that I didn't have my heart set on something only to discover it was closed—I was able to enjoy a Sunday in downtown Fargo that was just as action-packed as my Type A personality desired.
Wondering what to do on a Sunday in downtown Fargo?  Here's how I spent my time.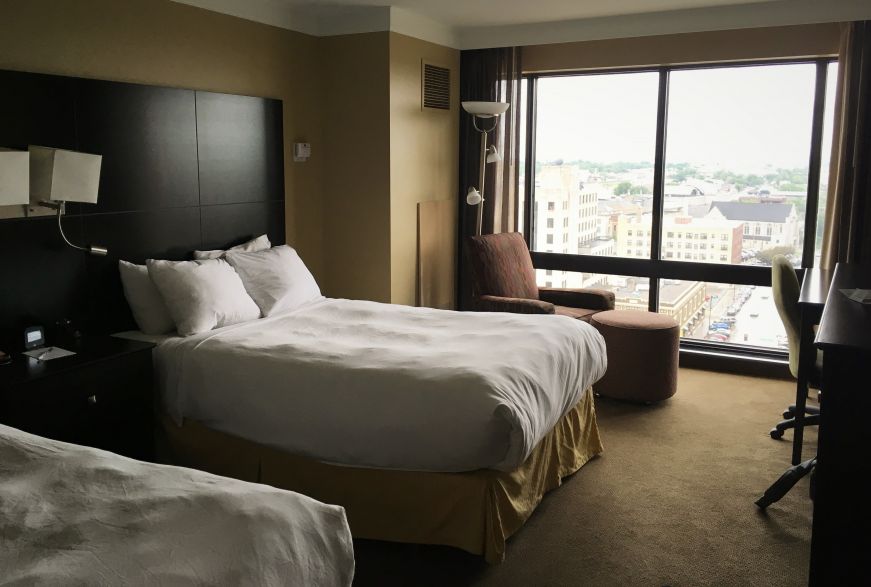 Sleep in.
I spent the night at the Radisson Hotel Fargo, which has a perfect downtown location, well-appointed rooms with sleek modern decor, and extremely comfortable beds—I slept in until 8:30 a.m., which is an unheard-of accomplishment for this longtime insomniac.  It was like actually being on vacation!  Since my room was on the 13th floor, I also enjoyed waking up to a view of downtown Fargo from my floor-to-ceiling window.
Another great lodging option in downtown Fargo is the Hotel Donaldson, an arts-themed boutique hotel with works by North Dakota artists and luxurious amenities (I was hosted at the Hotel Donaldson on a previous trip to Fargo).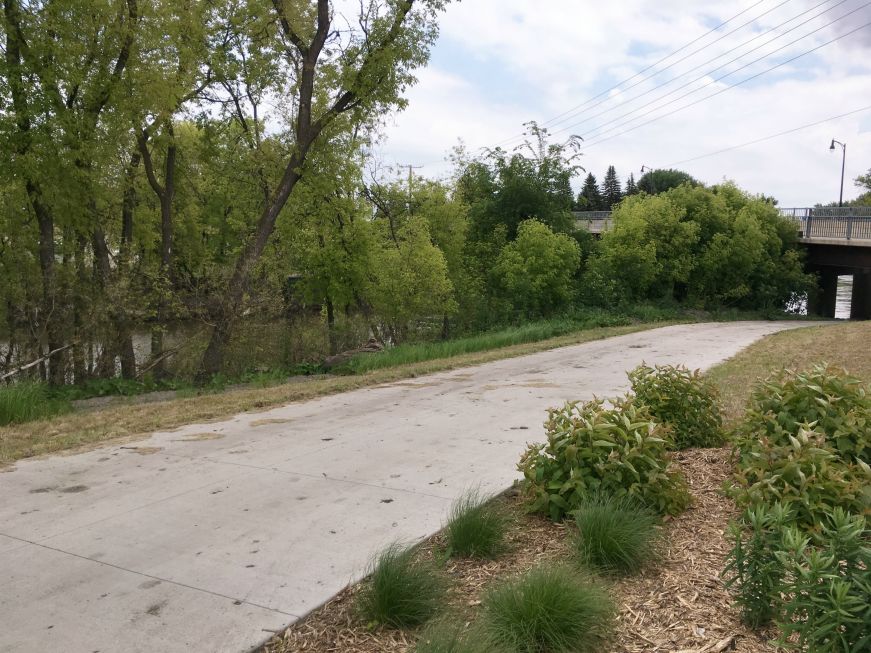 Go for a run (or walk) along the river.
Some people view vacations as a break from their exercise routine, and that's fine—in that case, sleep in a little longer!  When I'm traveling, I like to use my morning run as a chance to explore a new place. 
Thanks to its proximity to the Red River, staying in downtown Fargo is perfect; I was only a few blocks away from miles of riverside trails.  Because I'm a dork, I also crossed one of the bridges to Moorhead, Minnesota so that I could brag that I ran to the next state and back.  The other highlight was coming across a very laid-back groundhog.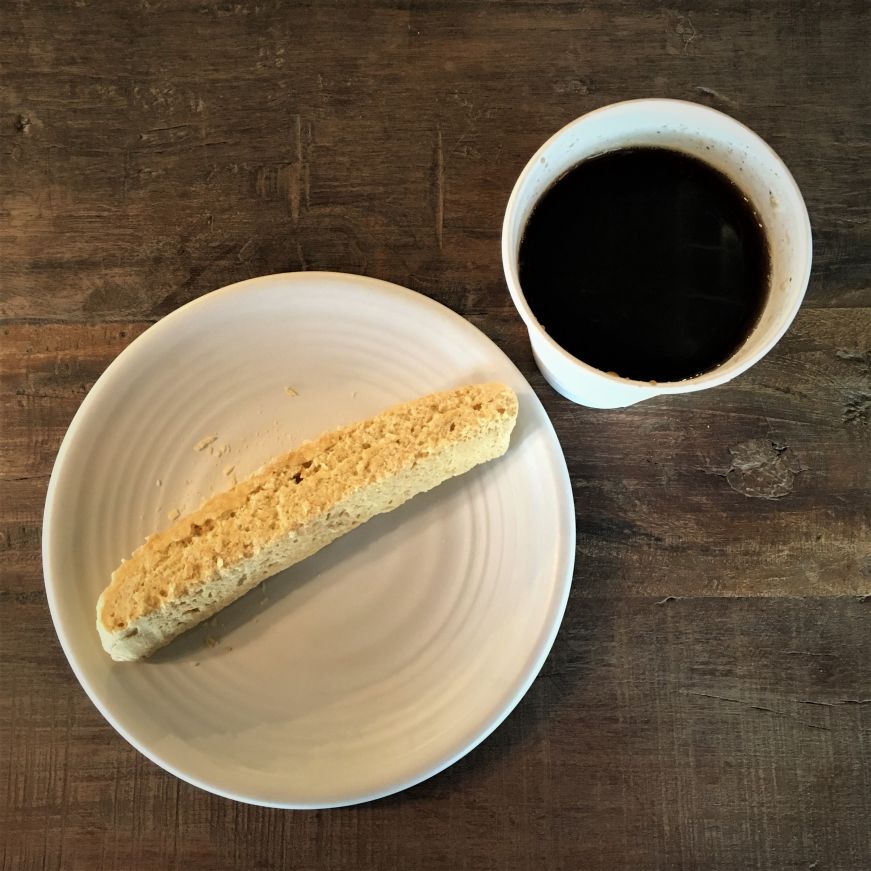 Linger over a cup of coffee.
Fargo has an impressive coffee scene, including local roasters and independent coffee shops.  I spent an hour perusing a magazine and enjoying a cup of coffee and biscotti at Atomic Coffee, which has plenty of seating and a cozy farmhouse vibe, with exposed brick, wood paneling, and sliding barn-style doors.  I'm obsessed with biscotti, so I loved that they had eight different flavors available—everything from pumpkin spice to the coconut caramel one that I enjoyed.  Other baked goods include cookies, banana bread, coffee cake, and bars, and there are also premade sandwiches, salads, and wraps.  Based on interactions with other customers I observed, the staff seemed well-versed in which items were gluten-free and vegan.
Other downtown Fargo coffee shops that are open on Sunday include Young Blood Coffee, a hipster third-wave coffee shop that I checked out on a previous trip; and the Seattle-themed Babb's Coffee House.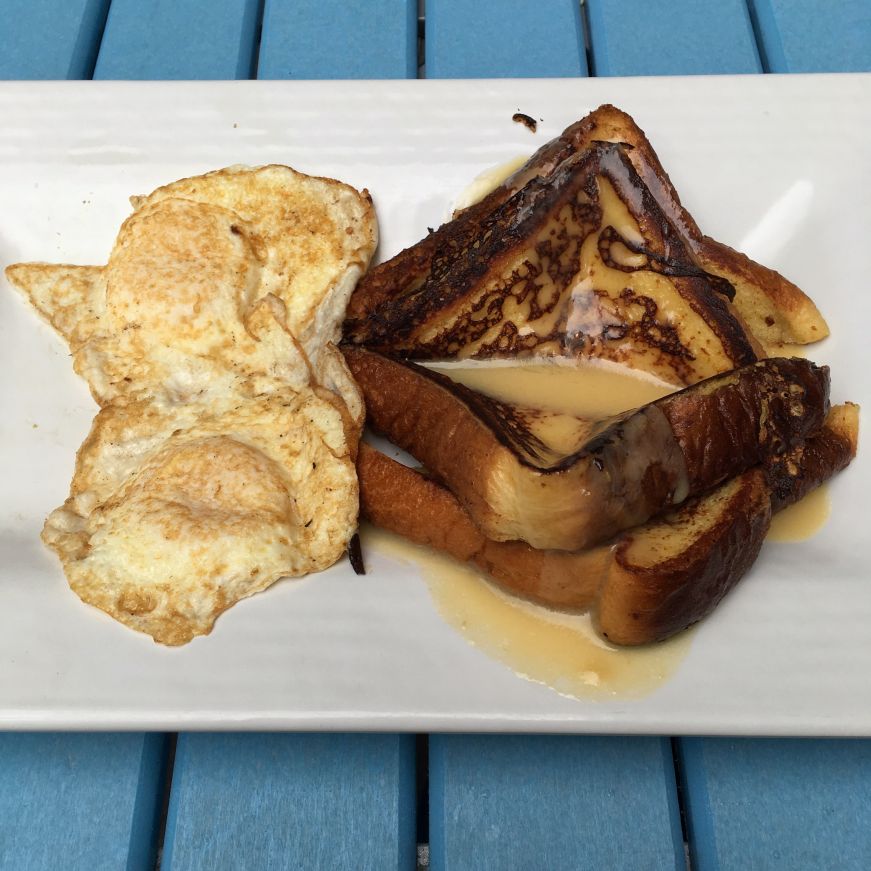 Go out for brunch.
Sunday brunch is a classic for a reason—it's delicious, especially if when you're in a city like Fargo with a vibrant food scene.  I opted for The Boiler Room, a basement tavern that specializes in upscale pub fare and serves their brunch menu all day, every day.  They have a small patio area that feels like a secret getaway since it's below street level.
I had to try The Boiler Room's signature brunch dish, the Rumchata French toast.  It's served with eggs and bacon (since I eat a mostly vegetarian diet I had them leave off the bacon).  While it is quite sweet, all the different flavor notes keep it from being a sugar overload: rum, cinnamon, and vanilla in the French toast, and then caramelized bananas in the sauce.  The brunch menu also offers items including crab cake Benedict, a strawberry champagne waffle, omelets, and a tater tot breakfast casserole.
There are plenty of other great options for brunch in downtown Fargo, such as BernBaum's, a local bagel shop (I highly recommend the Iceland bagel platter!); Black Coffee and Waffle Bar, which serves gourmet waffles; and Twist, a contemporary American restaurant.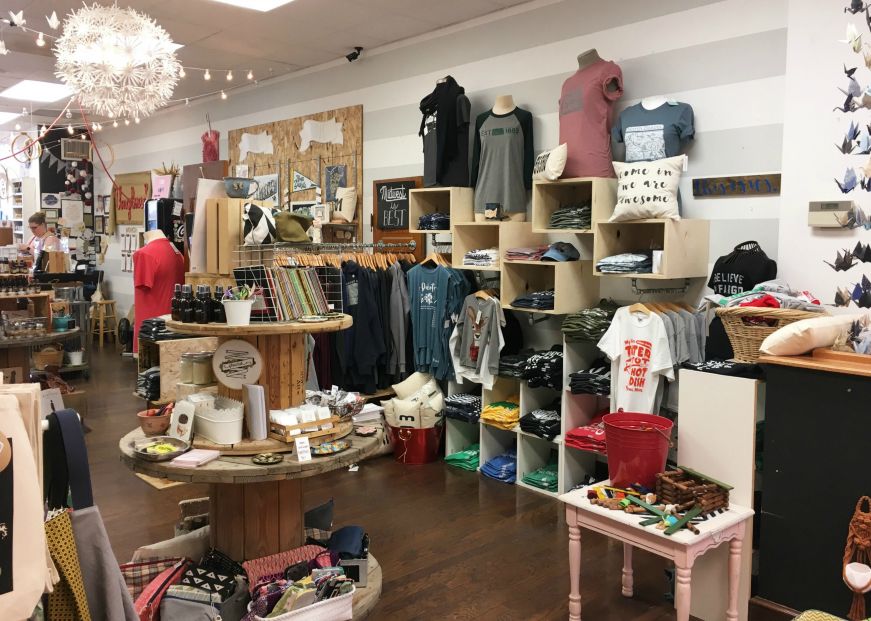 Shop local.
Many of the local shops and boutiques in downtown Fargo are open on Sunday, although they may have more limited hours.  If you're looking for a unique souvenir, Unglued has a quirky selection of items from local makers.  A couple of my favorite shops from my last trip, Stabo Scandinavian Imports and Zandbroz Variety, are both open on Sundays afternoons.  Mint + Basil stocks home decor, and options for clothing include Kindred People, Proper, and Others, a fair trade boutique that donates all profits to charity.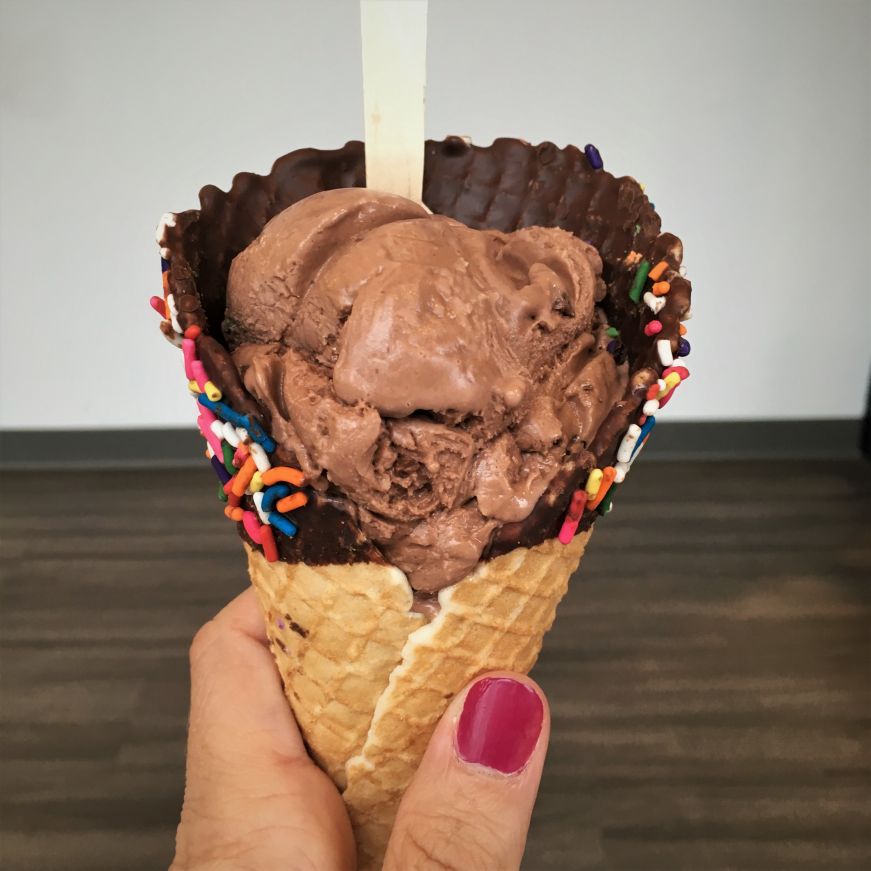 Treat yourself to a sweet snack.
I'm all about local ice cream, so my treat of choice in downtown Fargo is a cone from The Silver Lining Creamery.  They have an rotating selection of unique flavors like a chili-laced Thai peanut, Captain Crunch, and sweet basil, plus more traditional options like chocolate, Nutella, and salted caramel.  After much sampling I settled on the Extreme Peanut Butter Cup in a sprinkle-coated waffle cone, which tasted just as fabulous as it sounds.
Other sweet options in downtown Fargo include Scoop 'n Dough Candy Co. which offers edible cookie dough (on my last visit to Fargo I enjoyed the cookie jar sampler of three mini-scoops of dough);  Tea & Crepe Cafe for rolled ice cream; and Sandy's Donuts and Coffee Shop (keep in mind that they close at 1:30 p.m. on Sundays).
As I discovered from my Sunday in downtown Fargo, the trick isn't finding things to do—it's narrowing down the list.
Thank you to the Fargo-Moorhead Convention and Visitors Bureau for my providing my hotel room in Fargo.  I paid for all other expenses out of pocket. 
Looking for more ways to spend your Sunday in downtown Fargo?  Check out this itinerary.
Further reading:
If you enjoyed this post, pin it!