Mike and I fell in love with afternoon tea during our trip to London.  Since then, we'll occasionally treat ourselves to a fancy tea like our Valentine's Day splurge at The Mad Hatter, but usually we have our tea at home on Sunday afternoons.  Mike boils a pot of water in our electric kettle and we each pick out a tea bag from our vast selection.  I grab one of my fancy plates from my food staging prop closet and craft a careful arrangement of cookies, because it just wouldn't be afternoon tea without something sweet.
Lately we've been sampling our way through an international assortment of tea cookies.  From ginger lemon cremes to shortbread, here are some of our favorites.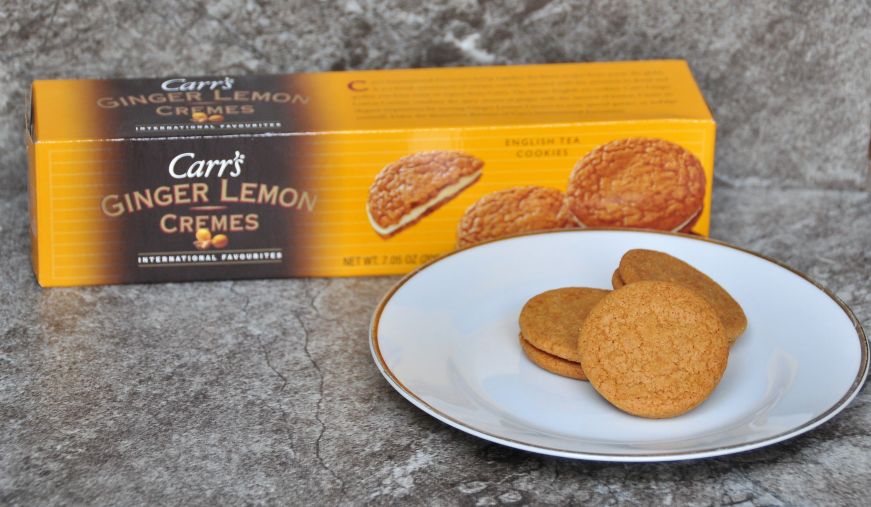 England: Carr's Ginger Lemon Cremes
A grown-up version of an Oreo, Carr's Ginger Lemon Cremes sandwich lemon creme between crisp ginger cookies.  The cookies have a sturdy texture perfect for dipping in tea,  the lemon creme isn't too sweet, and the lemon and ginger complement each other well.  I like to pair them with Earl Grey tea (and yes, I do lick out the filling first, Oreo-style).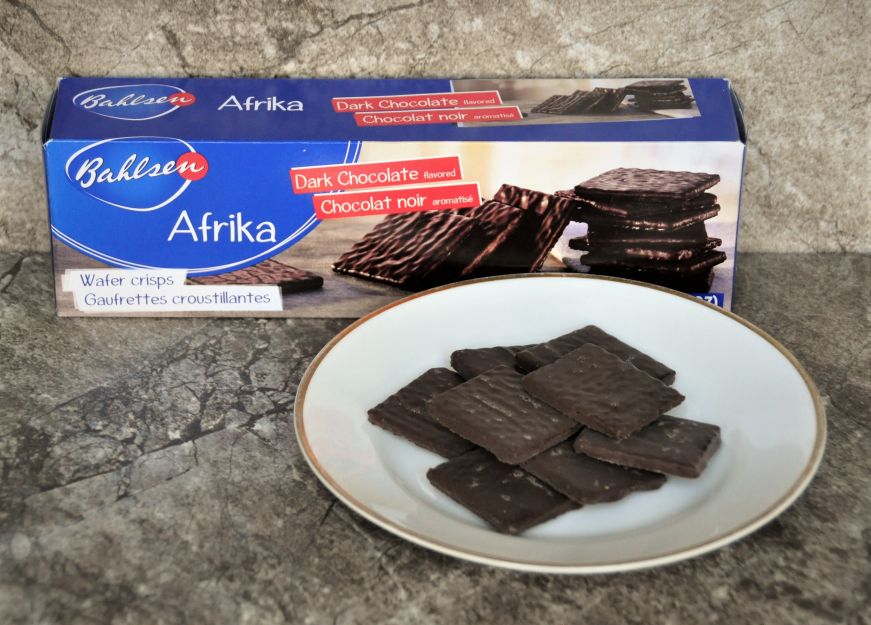 Germany: Bahlsen Afrika
Named after the continent where the cocoa beans are sourced, Bahlsen Afrika dark-chocolate covered wafer cookies have a light, crisp texture similar to a waffle cone.  Since the chocolate flavor is quite intense, they're best when paired with a mellow cup of mint tea.  I like their small size—it's just enough chocolate.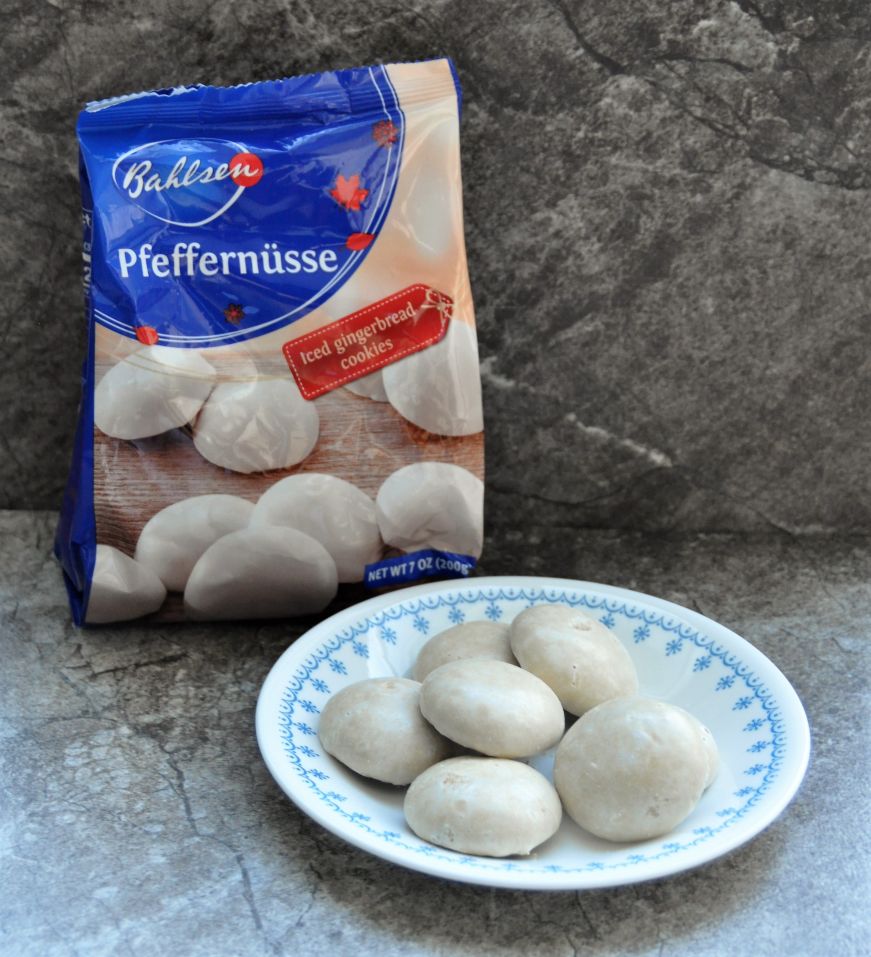 Germany: Bahlsen Pfeffernüsse
Traditionally served as a Christmas cookie, Bahlsen Pfeffernüsse are small spice cookies coated with a sugar glaze.  The flavor is similar to gingerbread, but a bit spicier, and they have a pleasantly soft texture.  In keeping with the Christmas theme, I like to serve them with peppermint tea.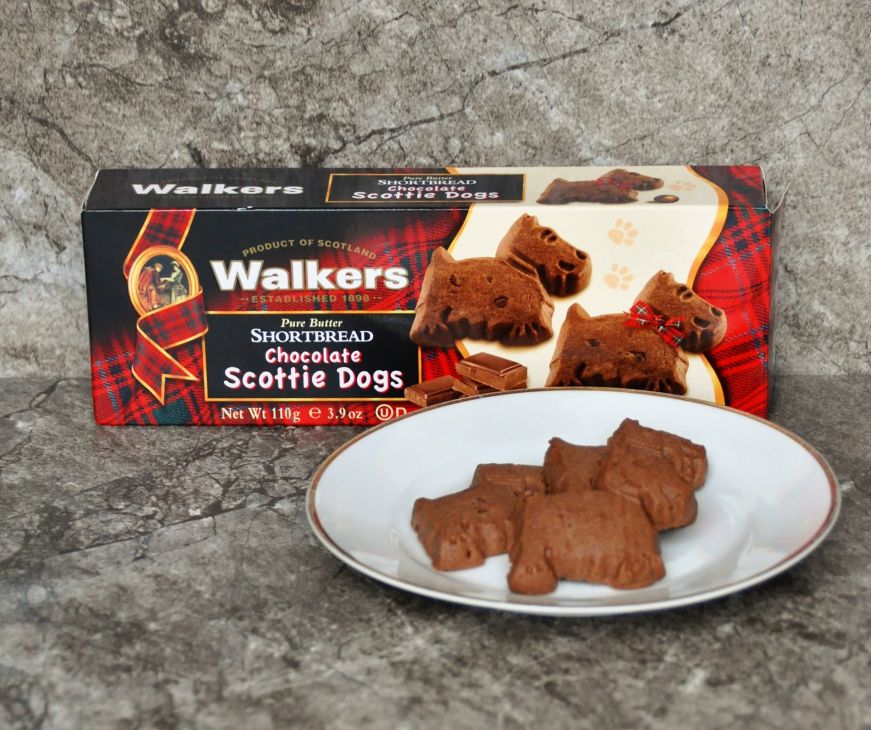 Scotland: Walkers Chocolate Scottie Dogs
Walkers has been making buttery shortbread cookies since 1898 in a wide variety of shapes and flavors (these adorable animal shaped ones include sheep and highland cows).  The chocolate Scottie dogs have a rich cocoa flavor and tiny chocolate chips.  Since they're a bit on the sweet side, I like to enjoy them with a robust cup of English breakfast tea.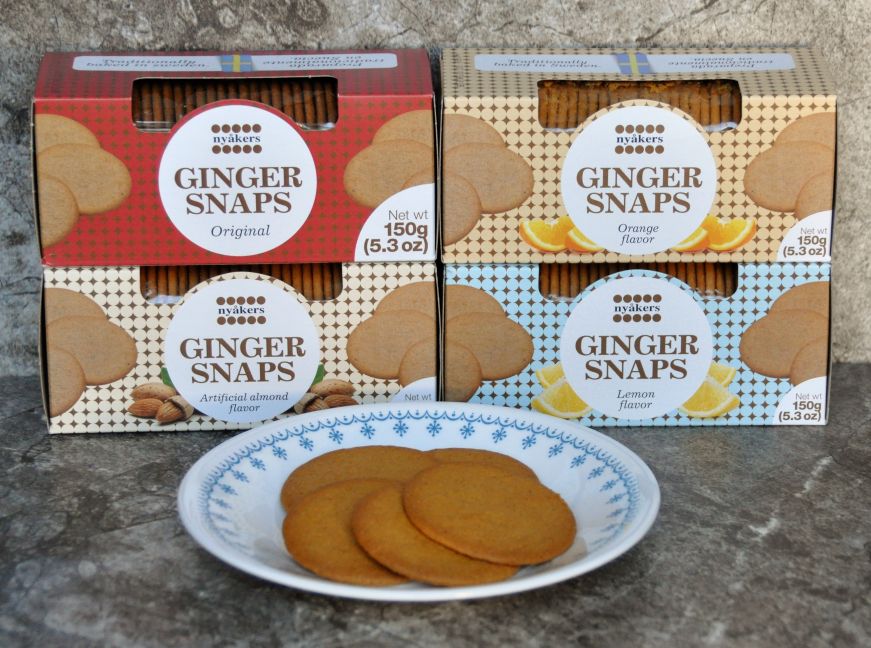 Sweden: Nyåkers Gingersnaps
Made with the same secret recipe since 1952, Nyåkers crisp, thin gingersnaps are perfect for dipping in a cup of tea.  In addition to the original gingersnap recipe, there are also almond, lemon, and orange versions—I'm partial to the orange flavor with Lady Grey tea, and they also pair well with fruity herbal teas.  Since they're quite thin, make sure not to dip them too long—Mike has had a few soggy gingersnap mishaps.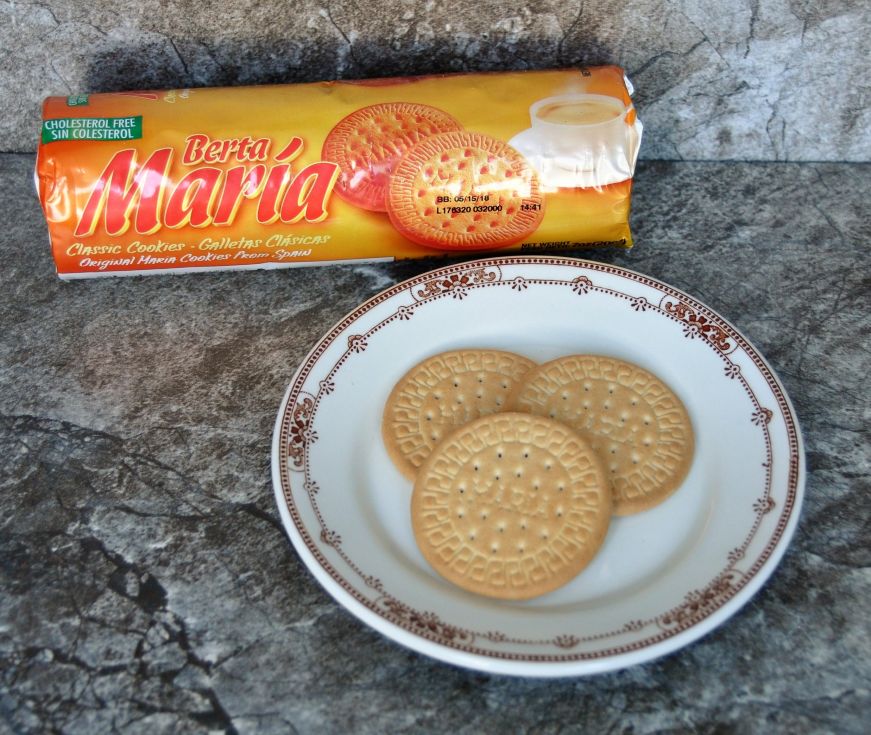 Various countries: Maria Biscuits
These basic tea cookies are actually my favorites.  Lightly sweetened and with a subtle vanilla flavor, they're a grown-up version of animal crackers (they're actually used as a first solid food in many parts of the world).  While they originated in a London bakery as "Marie biscuits" in 1874, they're now produced everywhere from Argentina to Zimbabwe and are called Maria, Mariebon, Marietta, or Mariya biscuits depending on the country of origin.  The ones I find most commonly in local stores are the Goya brand made in the United States, Berta Maria biscuits from Spain, and Vieira Maria biscuits from Portugal.
Maria biscuits pair well with every black and herbal tea I've tried, with one caveat: you need to briefly dunk them in your tea to get the perfect flavor and texture.
Wondering where to buy tea cookies?  Cost Plus World Market has an excellent selection (that's where I found the Nyåkers gingersnaps, Walkers shortbread cookies, and Maria biscuits).  Many gift shops and specialty kitchen stores stock imported foods (my parents purchased many of these cookies at their local kitchen store for us, and I picked up the Nyåkers almond gingersnaps on our trip to Red Wing).  I've found Walkers shortbread cookies at Target, and Aldi stocks Goya Maria biscuits with the Mexican foods.
If you enjoyed this post, pin it!