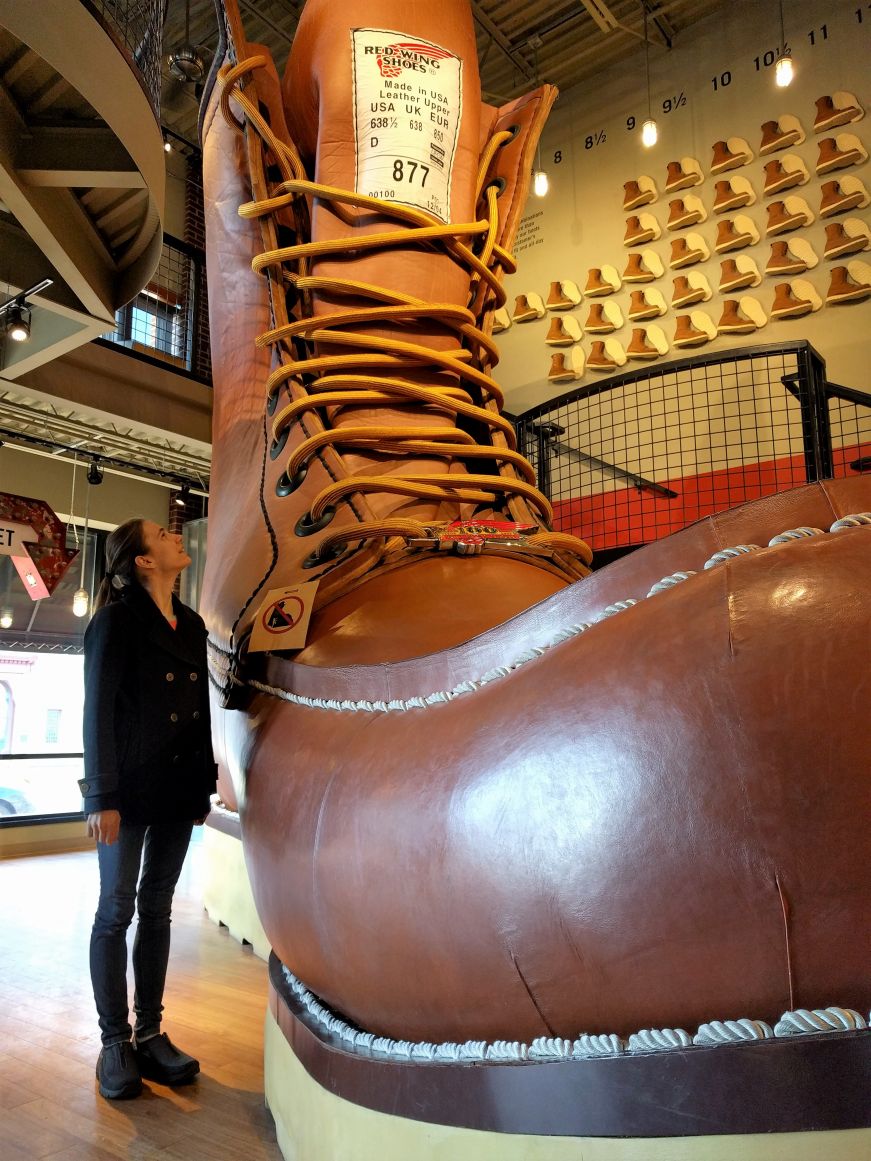 Most of the travel writing on my blog focuses on far-flung destinations: my cruise to Norway, a whirlwind visit to London, and a two-week trip through Germany.  But travel doesn't need to be distant to be satisfying.  Some of my favorite travel memories are closer to home: romantic getaways to Stillwater, the scenic drive up Lake Superior's North Shore, and a staycation in Roseville for the Minnesota State Fair.
In 2018, I'll be visiting (and blogging about) as many Minnesota destinations as possible, in addition to my out-of-state and international travel plans.  First up?  A day trip to Red Wing, Minnesota, a small town located along the Mississippi River about an hour's drive southeast of the Twin Cities.  Red Wing is best known as the home of Red Wing Shoes (many of which are still manufactured locally), and it has a pedestrian-friendly historic downtown with shops, restaurants, and the World's Largest Boot.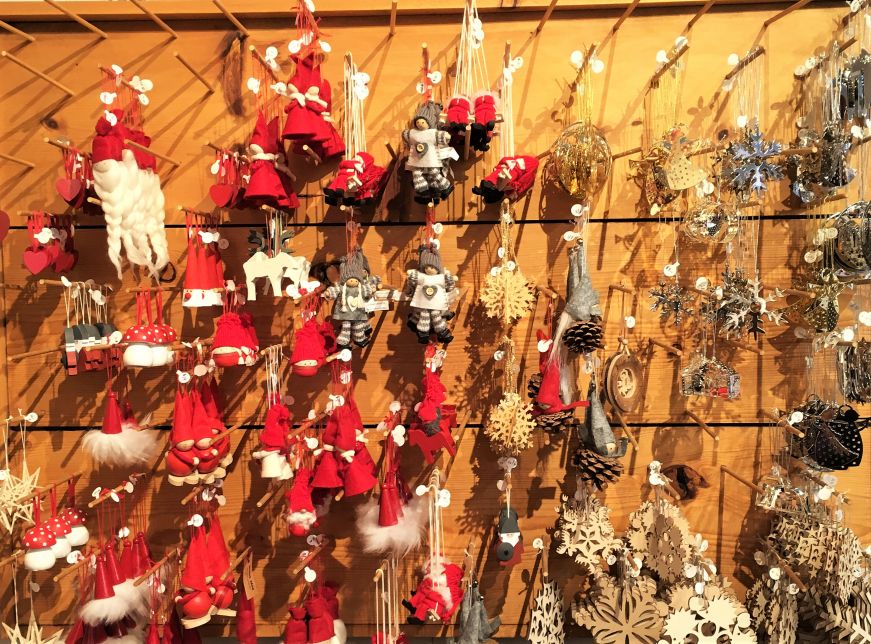 Our first stop was the Uffda Shop, which specializes in Scandinavian gifts.  I loved the range of items at all price points: Swedish Christmas ornaments, cozy Norwegian sweaters, heirloom-quality Finnish glass, lingonberry preserves, salted licorice, and coffee mugs sporting lutefisk jokes.  Browsing the selection was like a budget-friendly trip back to Norway or Finland, and the staff was incredibly warm and knowledgeable.
We treated ourselves to an adorable elf Christmas ornament and a box of Swedish-made Nyåkers almond gingersnaps, and I picked up a tube of Finnish lemon hand cream for my grandma (I should have gotten some for myself, too—it smells amazing!)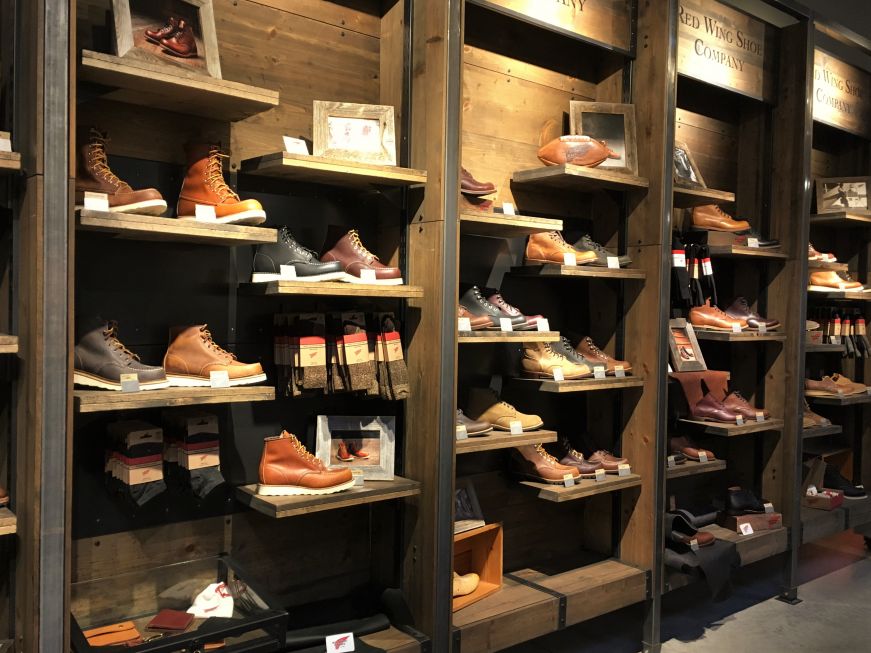 We obviously had to visit the flagship Red Wing Shoe Store.  Mike needed some new boots, and after much browsing through the entire Red Wing line on the main floor and the factory outlet in the basement, he ended up with a pair of Vasque hiking boots.  There are some excellent deals at the factory outlet if you have non-average sized feet.  As a size 11, it was amazing to see so many boots in one place in my size!  Sadly, I wasn't in the market, but the boots in Red Wing's women's heritage collection are gorgeous (and made in the United States, which accounts for the higher price point).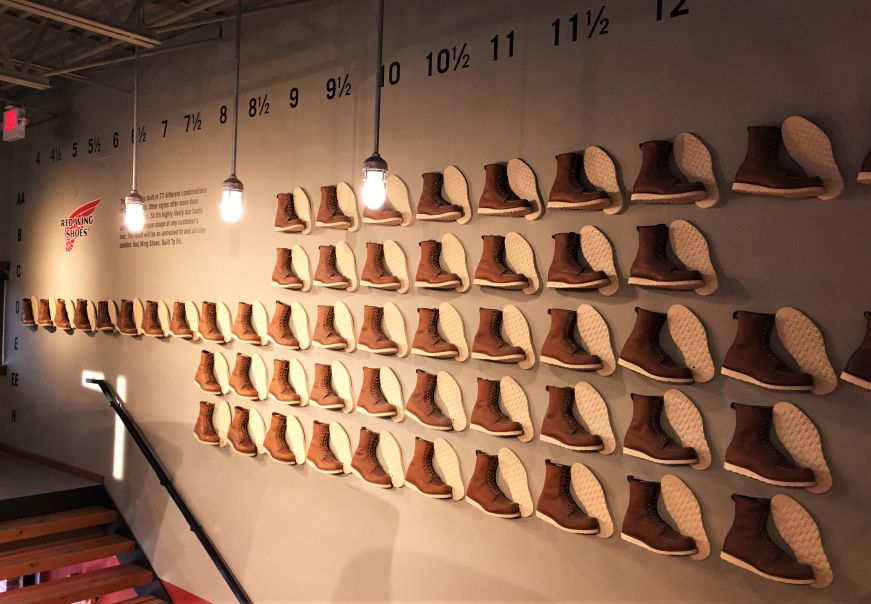 The flagship store is also home to the Red Wing Museum, which features the World's Largest Boot.  It was built with the same processes used in the regular construction of Red Wing boots, and it's 20 feet long, 7 feet wide, and 16 feet tall—it would be a U.S. size 638½!
There are also exhibits about the company's history and current manufacturing processes, plus hands-on activities for kids.  My favorite display showed the 77 different boot size combinations Red Wing makes, from U.S. sizes 4 to 20.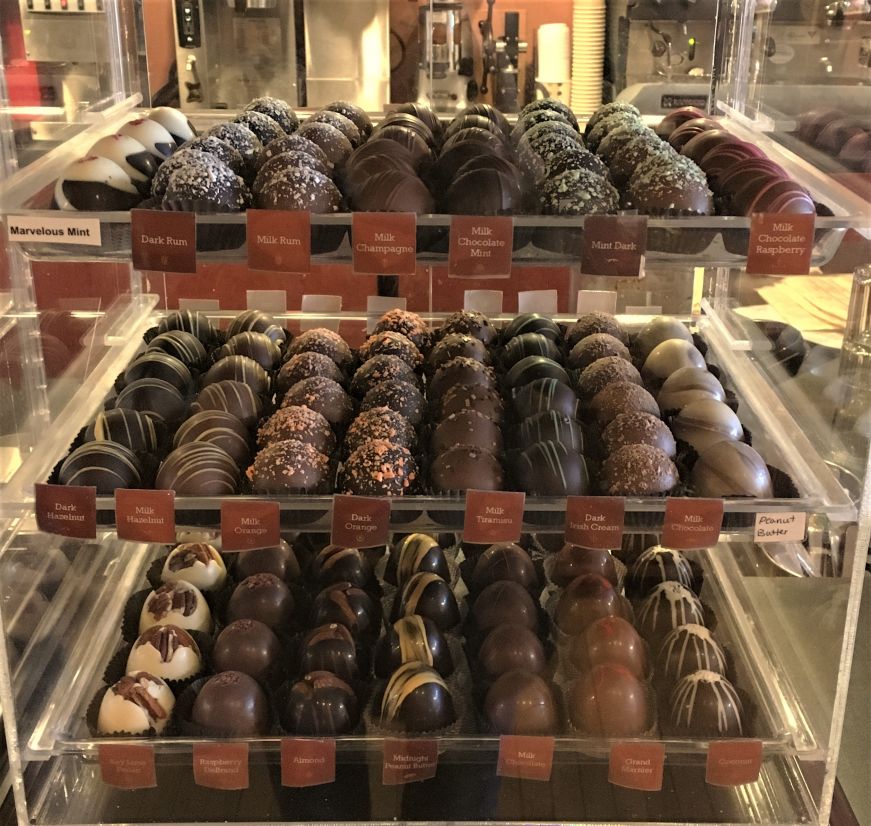 Next up was a visit to Red Wing Confectionery.  It was a bit too cold for ice cream, so we opted for some excellent dark chocolate English toffee.  The store offers a wide selection of chocolates, truffles, taffy, nuts, and a full coffee bar, and there's a comfortable seating area where you can enjoy your treats.
Since I'm always on the hunt for interesting ingredients, our final shopping stop was Red Wing Olive Oils and Vinegars.  I appreciated that you can taste the various vinegars and olive oils before buying; after careful consideration, I settled on a bottle of blackberry ginger balsamic vinegar to make non-alcoholic shrubs (here's my favorite recipe).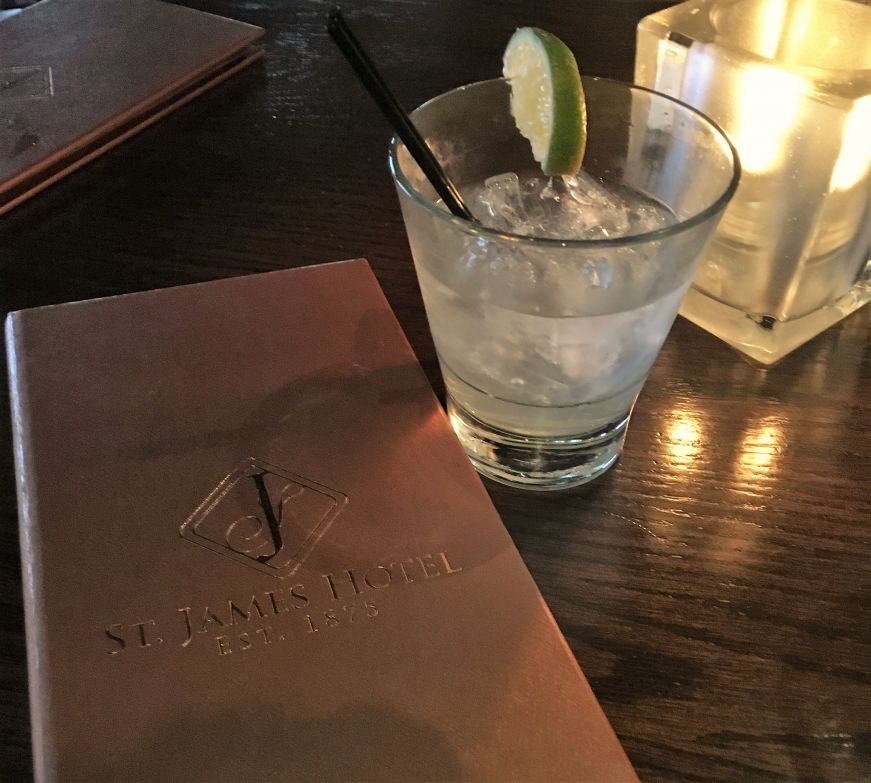 We finished the day with drinks and dinner at Jimmy's Pub, located on the fifth floor of the historic St. James Hotel.  Between the stained glass, wood paneling, and leather couches by the fireplace, it felt like stepping into a gentleman's club in the 1800s.  There's a full bar with a decent selection of whisky and bourbon, and Mike enjoyed picking out three bourbons for the tasting flight.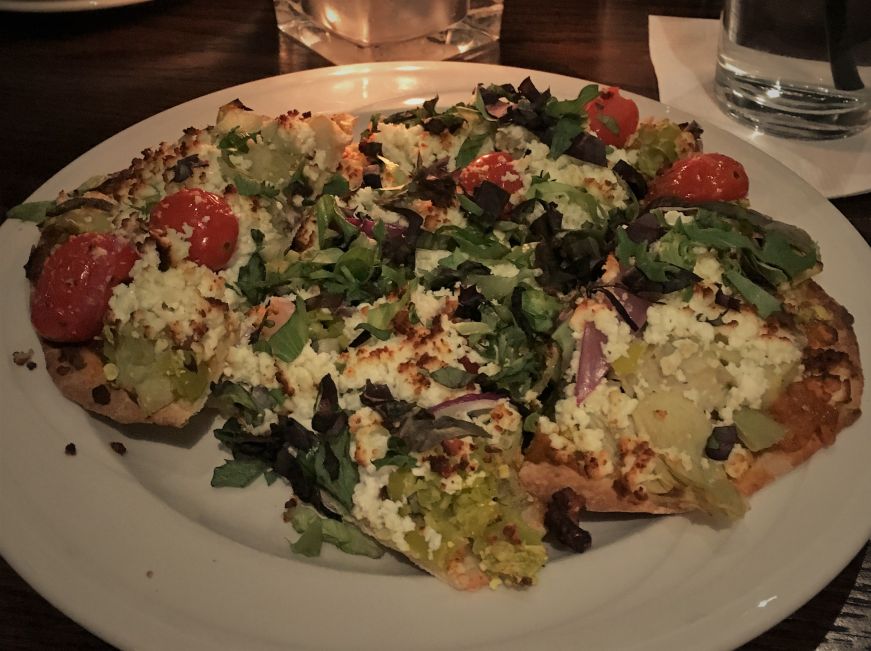 Jimmy's food menu focuses on bar favorites like wings, onion rings, a burger, and fish and chips.  There are also some gastropub-style offerings: an apple and Brie sandwich, beef tips, and a flatbread.  Mike tried the beef tips, which were well-complemented by perfectly caramelized onions, tangy blue cheese crumbles, and sauteed mushrooms—honestly, the accompaniments were so delicious that I would have been satisfied with a plate of onions and mushrooms.
I actually ordered the flatbread, which was topped with artichoke, feta, tomatoes, garlic, and pepperoncini (I had them leave off the grilled chicken).  I was pleasantly surprised with the kitchen's generous hand with the artichokes and pepperoncini, which gave the flatbread plenty of flavor and heat.  I certainly didn't miss the chicken; the flatbread was one of the tastiest vegetarian bar meals that I've enjoyed.
While it would have been nice to spend the night at the hotel, it was time to head home—sleeping in your own bed is a definite perk of short-distance travel!
Interested in your own trip to Red Wing, Minnesota for an afternoon or longer?  Visit the Red Wing Visitors & Convention Bureau for itineraries, upcoming events, and further information.
I wasn't compensated for this post, and I paid for all expenses out-of-pocket.
If you enjoyed this post, pin it!