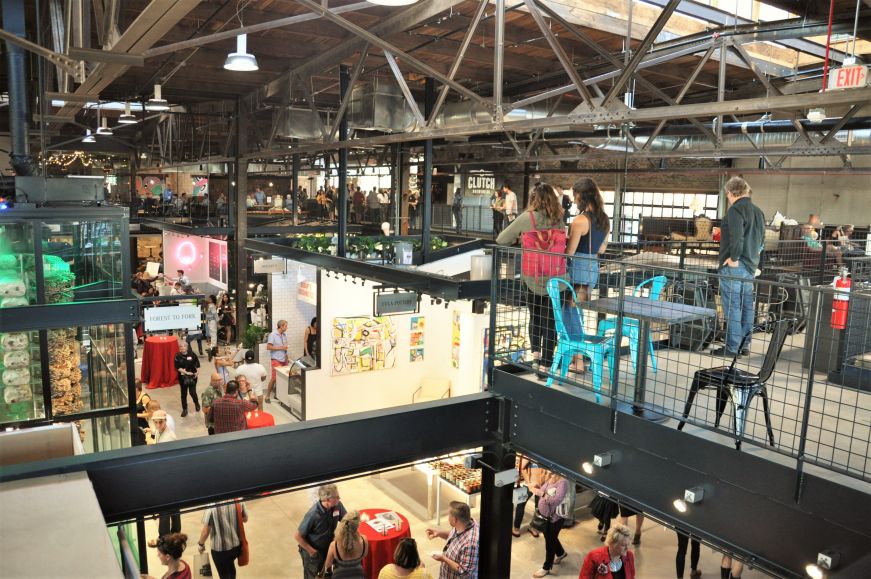 A perk of my job as a freelance writer is that I often get to check out restaurants before they open to the public.  Sometimes it's pretty informal—I take some photos of the space, interview the owners, and maybe get to sample some food—and other times, there's a structured media preview event. 
In order to write my post for City Pages about Keg and Case, the food hall in St. Paul that opened in September 2018, I got to attend the invite-only grand opening.  Free food, a festive atmosphere, and live music—it was a fun night, but I was also on the job.  I was taking notes, trying to get decent photos, and mentally outlining my story all evening.  So when Mike asked if we could go to Keg and Case for a date night to celebrate his birthday, I was excited to check it out again off the clock.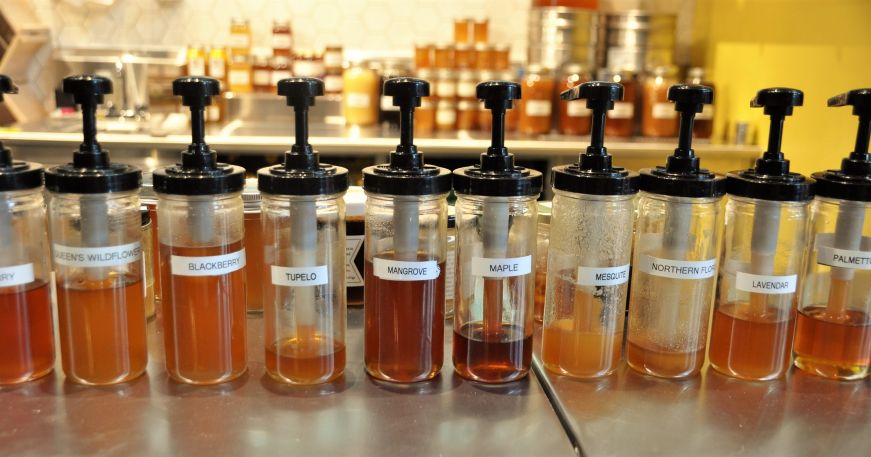 Keg and Case is housed in a repurposed building in St. Paul's former Schmidt Brewery complex.  Although the space has been extensively renovated, it still has a historical feel, with weathered wooden beams, exposed brick, and a neat Victorian-era photo mural in the women's bathroom.
Many of Keg and Case's stalls are dedicated to retail.  Most of that retail is food-focused, but there are some exceptions, like Evla Pottery, handMod (decor), and Studio Emme (florist).  We started off our date night by checking out the market's most unique feature: the vertical mushroom farm at Forest to Fork.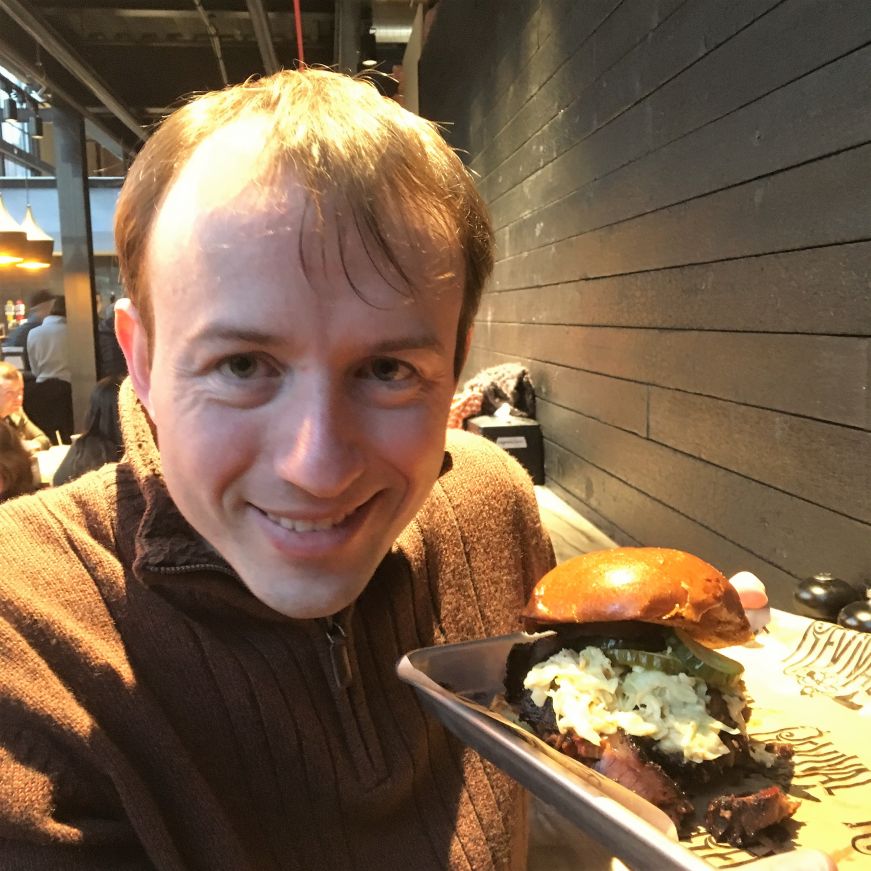 After a bit more browsing, Mike decided that he wanted to try the brisket sandwich at Revival Smoked Meats.  The line looked daunting, but it moved fairly quickly and we ended up waiting only about 10 minutes.  The brisket was cooked perfectly—crisp on the outside, tender and juicy on the inside—and the pickles, sauce, and bun were all high-quality.  While the menu obviously skews towards meat options, there were a few vegetarian sides (the mac 'n cheese looked tempting) and a jackfruit sandwich.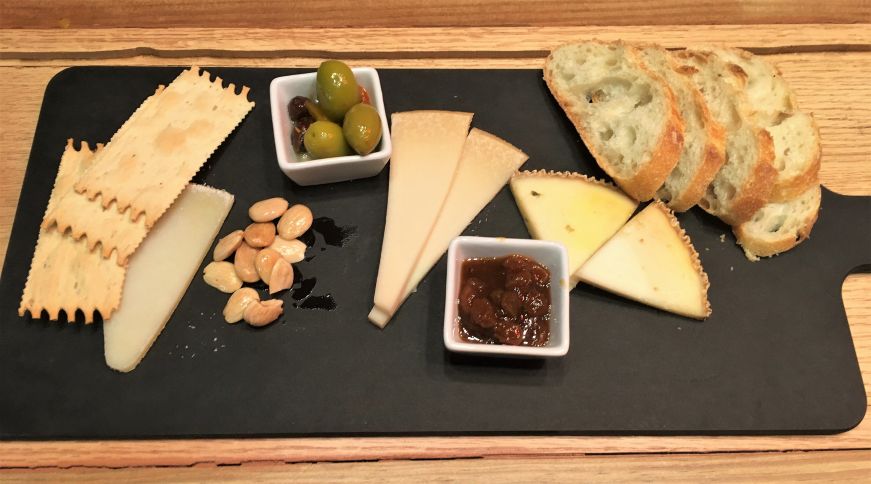 Next up was Gazta and Enhancements [now closed], which serves wine, local beer, craft cocktails, and cheese-focused seasonal small plates.  We opted for the cheese plate, which is paired to your beverage.  We were drinking water and ended up with a crowd-pleasing selection of two hard cheeses (one was a sheep's milk cheese, the other a goat Gouda) and a semi-soft cider-washed goat cheese.  Accompaniments included a raisin chutney, olives, Marcona almonds, crackers, and baguette slices.
I enjoyed the cheese plate—all the cheeses were interesting and paired well with the accompaniments.  However, service was slow (due to a mix-up it took us nearly an hour to get our order) and the $17 price tag seemed steep for the amount of food we received.
Keg and Case's other full-service dining option is In Bloom, a fine dining restaurant that serves seasonal, natural, and wild ingredients prepared over an open fire.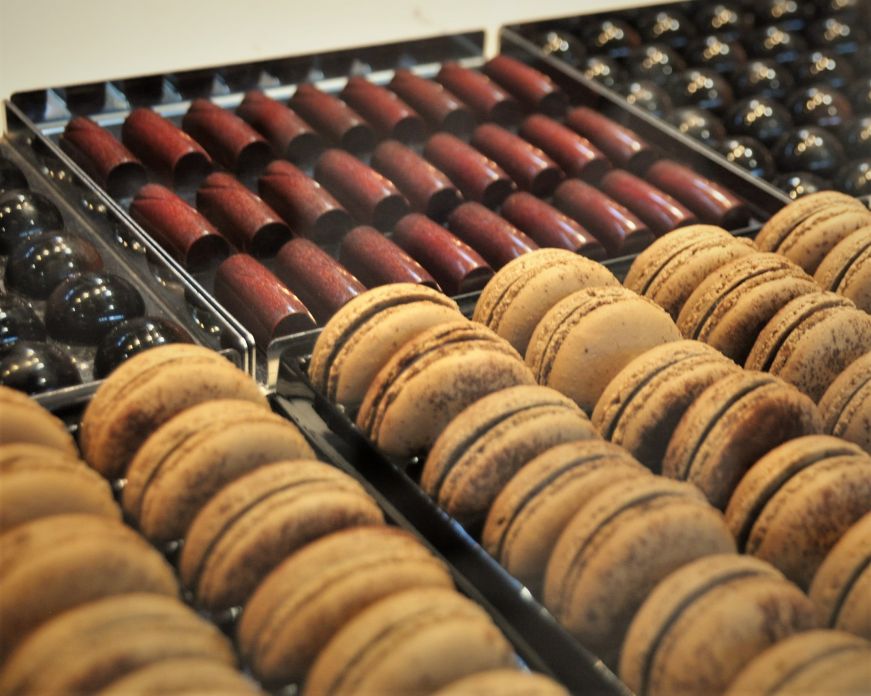 If you want to wrap up your Keg and Case date night with dessert, here are some great options that I checked out at the media preview:
The details:
Keg and Case West 7th Market
928 West 7th St
St. Paul, MN 55102
kegandcase.com
Looking for other fun things to do and great places to eat in St. Paul?  Check out these posts:
If you enjoyed this post, pin it!