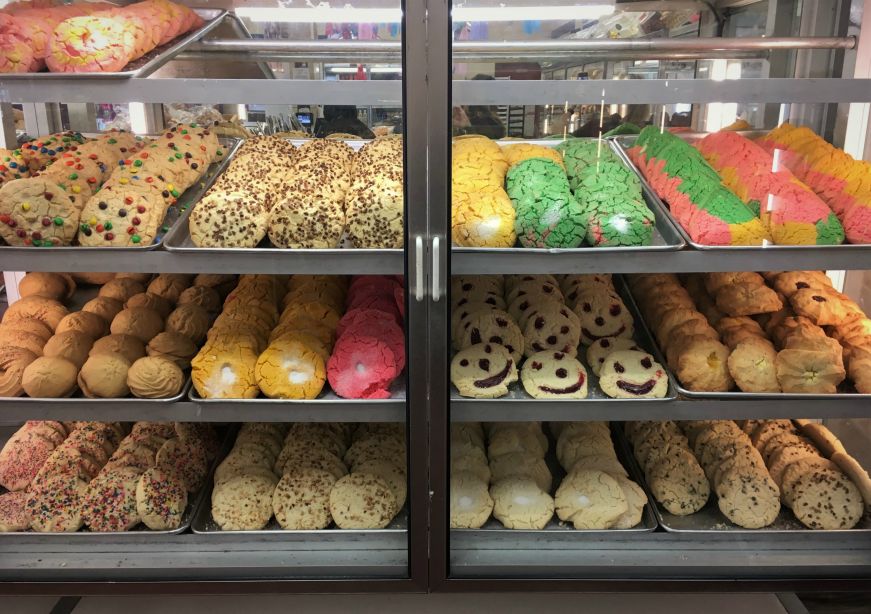 Thank you to Visit Kansas City Kansas for hosting my stay in Kansas City, Kansas.  As always, all content and opinions are my own.
Kansas City, Kansas might be most famous for its iconic barbecue, but there's much more to the city's food scene besides smoked meat.  Partly, that's due to Kansas City's diversity: there isn't an ethnic majority, and students in the public schools speak 200 different languages.
In addition to that rich cultural diversity, Kansas City has a vibrant community of family-owned restaurants and local food producers, some of which have been beloved standbys for decades.  There are also newcomers who are bringing the latest trends and their own unique approaches to the local food and drink scene.
Wondering where to start?  Here are a handful of great ways to explore the food scene (beyond barbecue!) in Kansas City, Kansas.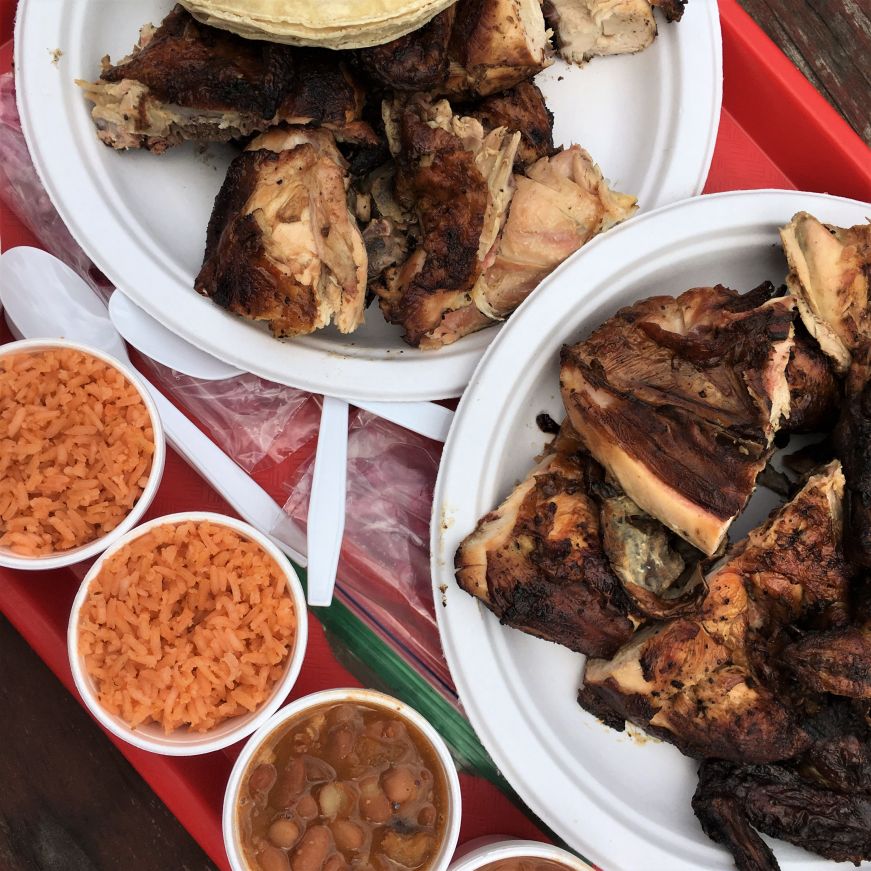 1) Sample some stellar Mexican food.
Kansas City, Kansas has a large Latino population, primarily of Mexican heritage.  That makes it a great destination for delicious Mexican fare.
At El Pollo Rey, there are three things on the menu: a half chicken, a whole chicken, and buffalo wings.  The chicken is seasoned with a special seasoning blend and then grilled over hickory wood on a massive grill that accommodates 52 chickens at a time.  It's served with rice, pinto beans stewed with pork, fresh tortillas made at the shop across the street, and housemade salsa. 
El Pollo Rey is very much a restaurant that caters to its surroundings, an industrial area with factory workers who come in for lunch or to pick up food on the way home.  The interior is basic (and during lunchtime, quite crowded) and there's a patio with a few picnic tables.  The draw is the chicken, and for good reason—it's incredibly tender and richly flavored with smoke, the crisp, salted skin crackling with each bite.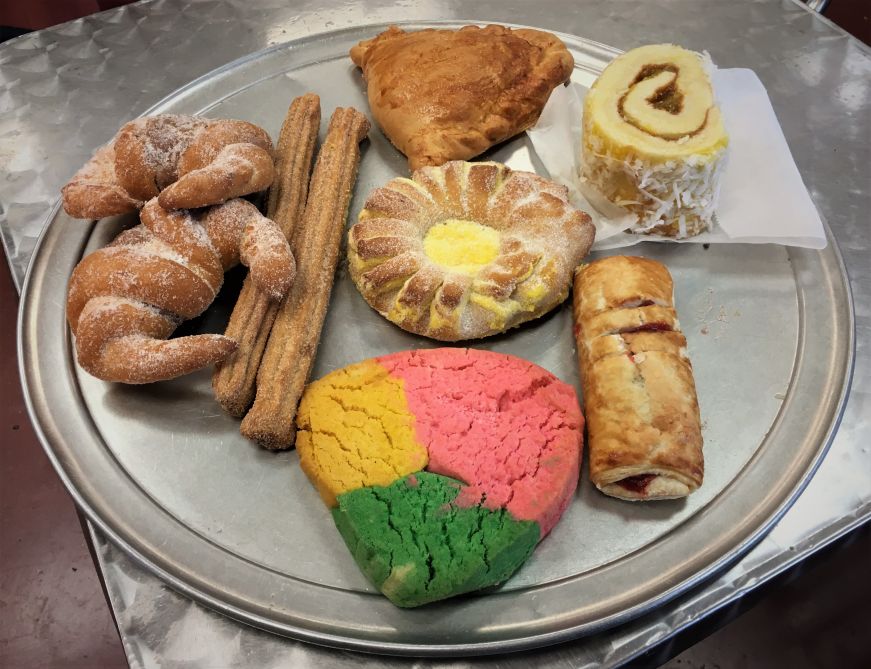 Bakery Bonito Michoacan is a neighborhood bakery with shelves and shelves of Mexican cookies, pastries, bread, and cakes.  Signage is limited, so it's not exactly clear what you're getting—but for me, that was part of the fun.  If you can, go with a group and get a bunch of pastries so that you can try several different things.  My favorites were the churros (long, deep-fried tubes of dough dusted with sugar); a flaky rectangle pastry filled with guava jam (that was one of the few items that did actually have a label); and a cake roll with a tropical fruit filling (maybe pineapple?) 
Grab a tray and tongs and serve yourself, and then bring your tray to the cashier to check out.  Bakery Bonito Michoacan does have a small seating area, as well as coffee available for purchase.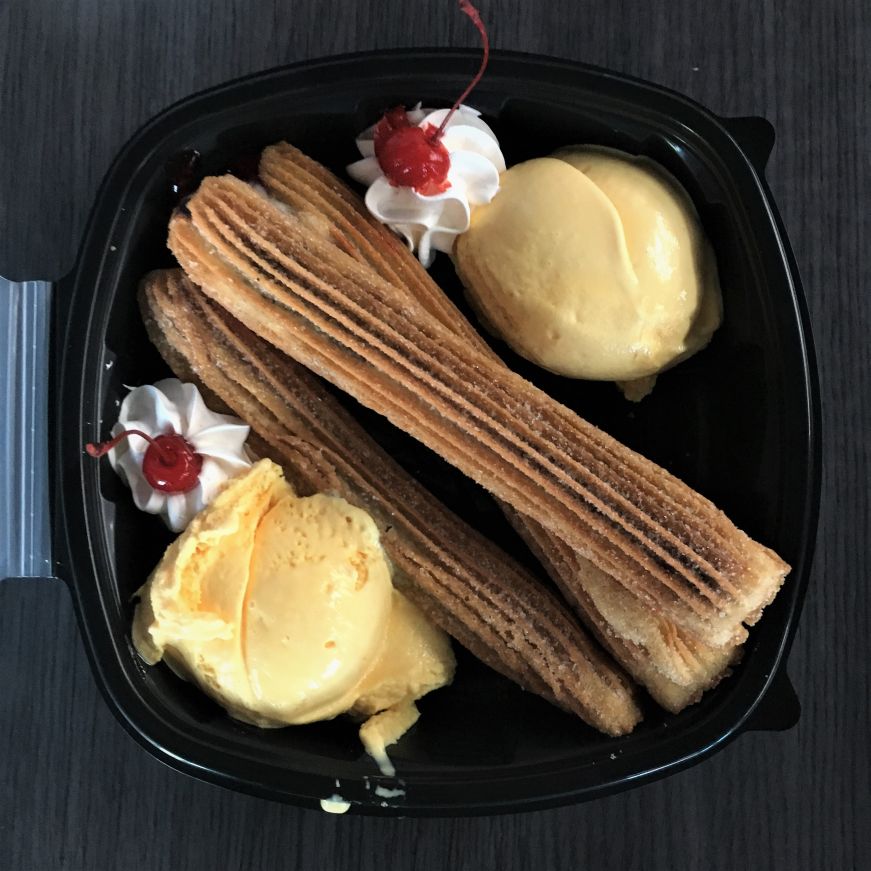 Paleterias Tropicana was one of the culinary highlights of my trip to Kansas City.  The local chain serves everything from ice pops and churros to tacos and tortas (Mexican sandwiches)—it took me at least 10 minutes to decide what to order from the wide-ranging menu.  Everything—the ice cream, the salsa, the adobe marinade for the chicken—is made in-house, and they put a nice effort into the presentation of their food.  You can eat well at Paleterias Tropicana at any time of day, whether you're looking for a meal, snack, or dessert.  (Here's a post about my favorite eats at Paleterias Tropicana.)
While I didn't get to visit Art's Mexican Food Products, they did send me home with bag of their picante tortilla chips—I loved the crispness of the extra-thin chips, and the seasoning packed an impressive punch of heat.  In addition to tortilla chips, Art's Mexican Food Products manufactures tortillas, tostada shells, taco shells, sauces, and spices.  They supply over 75 restaurants and 50 grocery stores in the Kansas City metro, and also have a retail outlet in Kansas City, Kansas.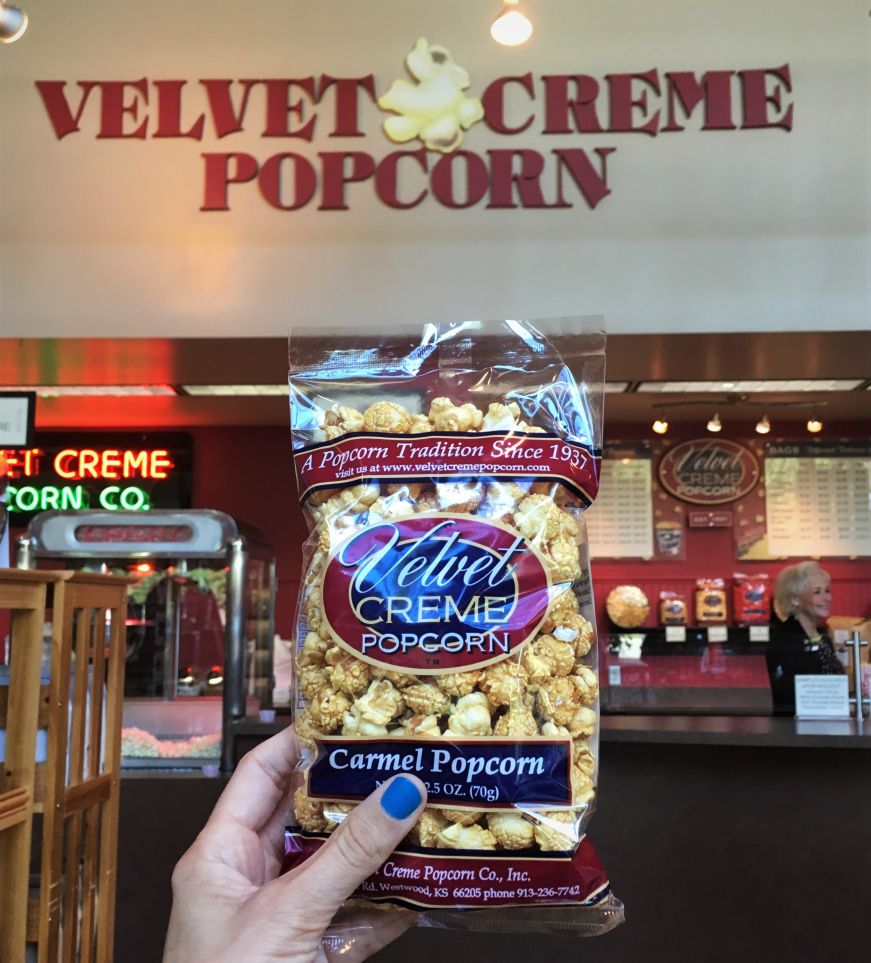 2) Purchase products from local producers.
In addition to a diverse restaurant scene, Kansas City, Kansas is also home to several notable food producers, many of which are multi-generation family-owned businesses.
You know those decorated tins of popcorn that show up in the office break room around the holidays?  Velvet Creme Popcorn was the first manufacturer to sell popcorn to consumers in decorated tins, and they're still popping up premium popcorn yearlong.  While they don't offer factory tours to the general public, they do have a gift shop where you can purchase popcorn and sample some of their unique flavors (I loved the white chocolate almond and peanut butter flavors).  Their best seller?  Believe it or not, butter.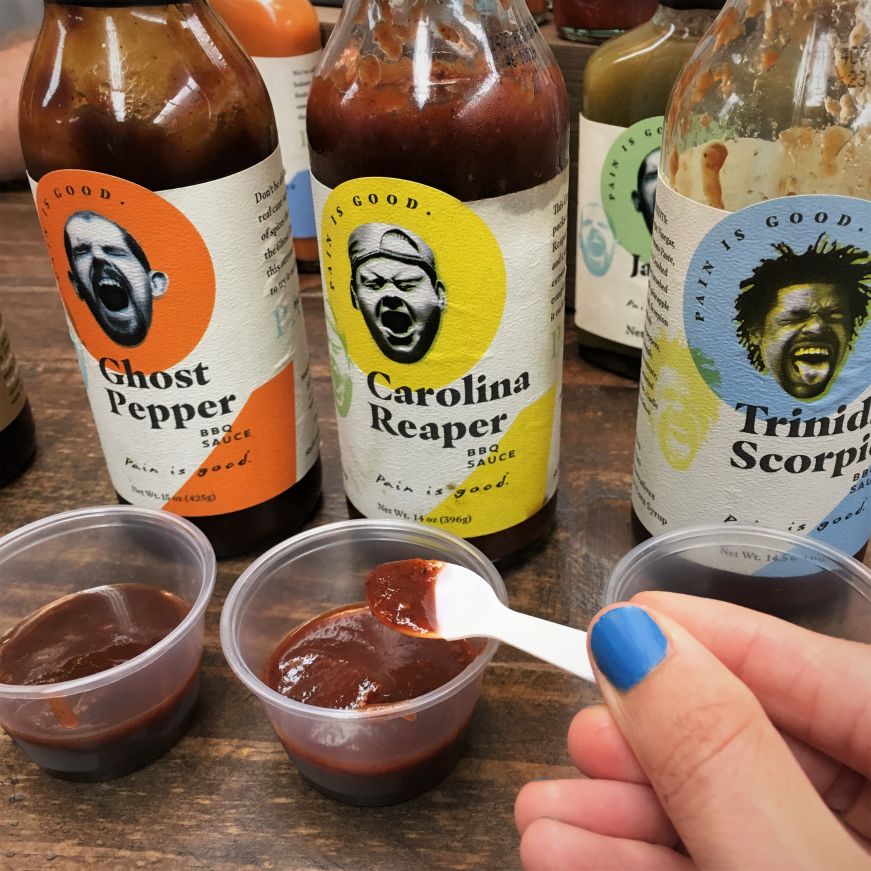 Given the popularity of barbecue in Kansas City, it makes sense that it's home to a sauce manufacturer.  Spicin Foods makes over 1,500 different products for local and international clients, as well as their own lines of sauces, salsas, and drink mixes.  Their factory outlet gift shop is stocked with sauces, rubs, kitchenware, and decor, and many of the sauces available to sample.  There's also a shelf of mystery bottles from the test kitchen at bargain prices—take a chance and see what you discover.
Krizman's Sausage produces a variety of fresh and smoked sausages, which you'll find on the menus at barbecue joints all over town.  While most of their business is wholesale, they do have a retail storefront with many of their most popular sausages available for purchase.  The top sellers are the mild barbecue, cheddar jalapeno, and fresh Polish sausages—my favorite was mild barbecue.   What makes Krizman's unique is that they're a sausage-only shop, which means they use high quality-meat rather than leftover scraps like a traditional butcher shop would.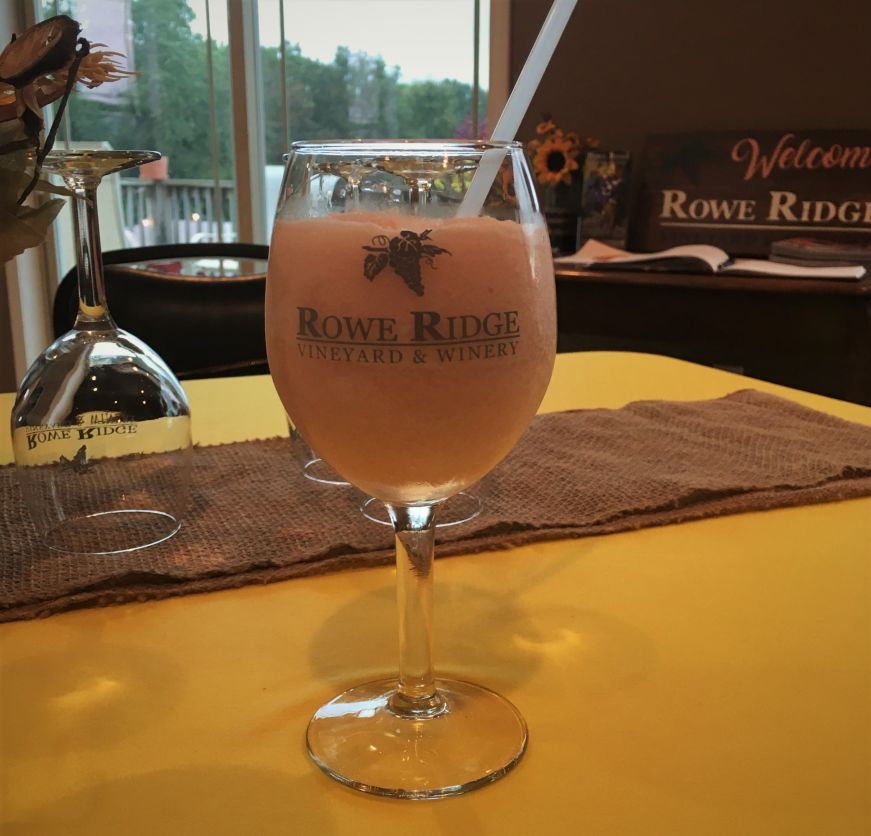 While Kansas might not be traditional wine country, Rowe Ridge Vineyard & Winery produces white, red, and rose wines from grapes grown on their 10-acre vineyard.  They operate a tasting room where you can sample their wines or order a refreshing wine slushie.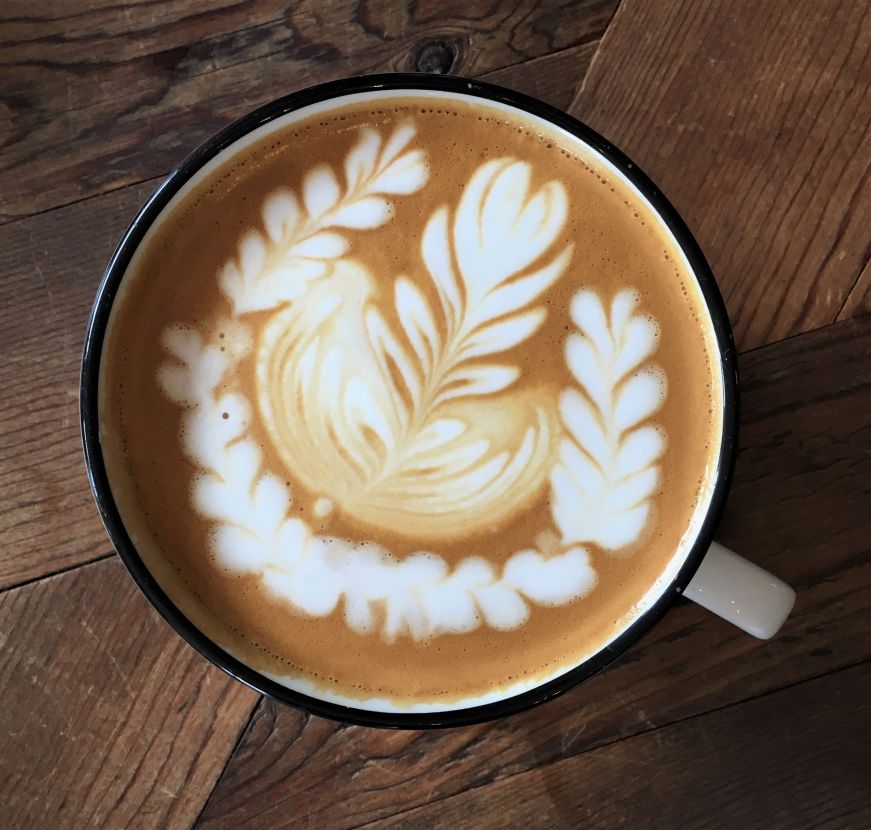 3) Sip a hand-crafted beverage.
Not only can you eat well in Kansas City, Kansas, you can drink well, too.
Splitlog Coffee Co. is a third-wave coffee shop in the Strawberry Hill neighborhood, serving up espresso drinks and pastries from Hana's Donuts.  Their shop has a modern aesthetic and welcoming feel, and it's a nice place to linger over a latte.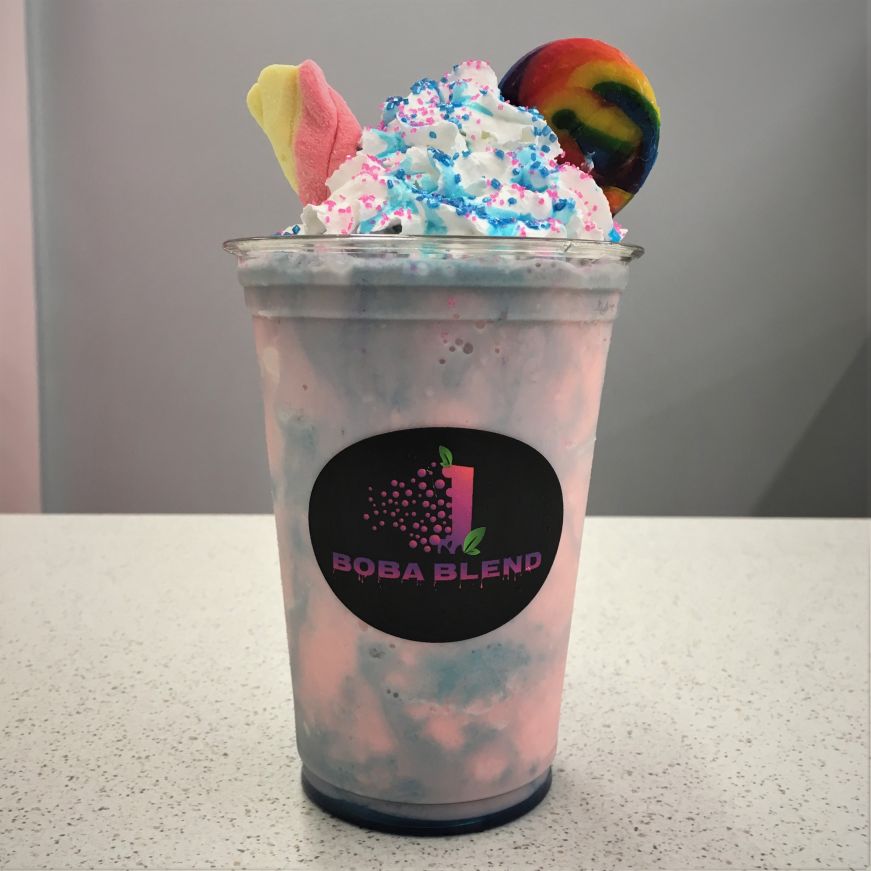 If you like your drinks on the whimsical side, Boba Blend serves a variety of colorful specialty drinks with fun garnishes, like a cotton candy drink with a lollipop and a mangoneada drink with a tamarind candy straw.  Another unique drink is the nab vam, a gorgeous layered concoction that includes green jellies, coconut tri colored jellies, coconut jellies, diced fresh cantaloupe, basil seeds, a nab vam syrup made with caramelized sugar, and heavy cream.
Boba Blend also offers more traditional smoothies and milk teas with tapioca boba pears, as well as fruit teas with jellies and coffee drinks—I especially enjoyed the Vietnamese coffee with boba pearls.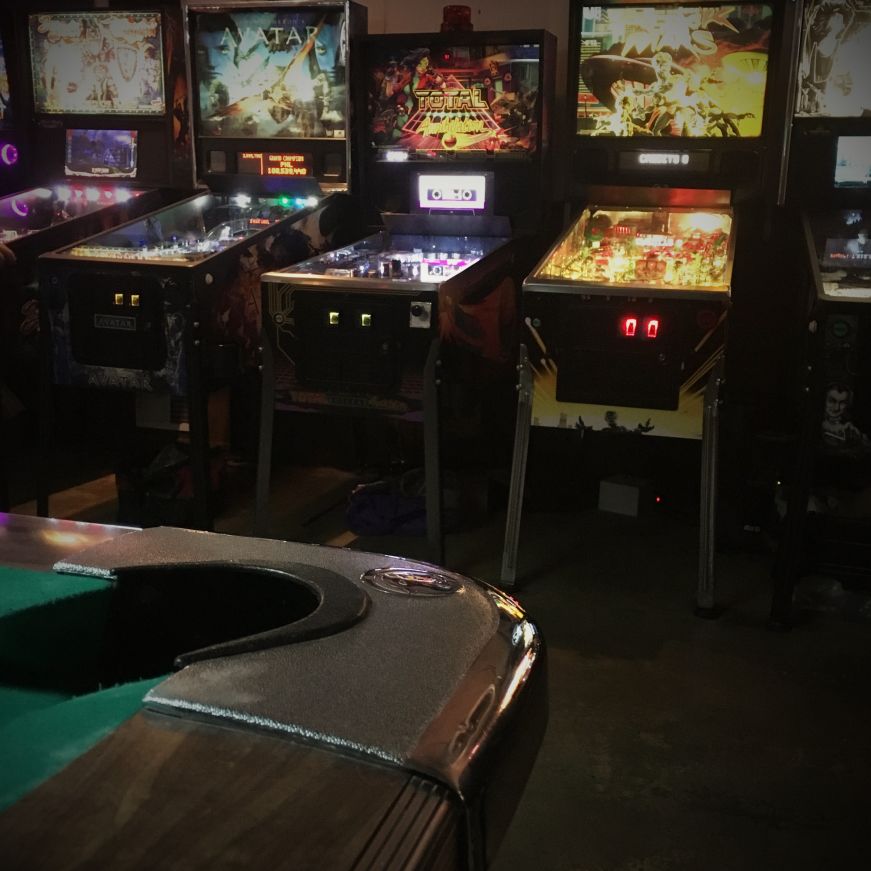 4) Go bar hopping in Strawberry Hill.
The Strawberry Hill neighborhood is a popular area for bar hopping and pub crawls, since there are several bars within easy walking distance of each other.
The 403 Club has a low-key, neighborhood bar vibe—the only food on offer is from the "hot dog Ferris wheel", although you can have food delivered from a local restaurant.  They serve over 60 craft beers from around the world, plus liquor and canned cocktails.  But the real attraction might be the pinball machines: they have about a dozen vintage and modern machines that rotate frequently and are meticulously maintained.  In fact, the 403 Club hosts the Kansas state pinball championship, as well as various tournaments and leagues.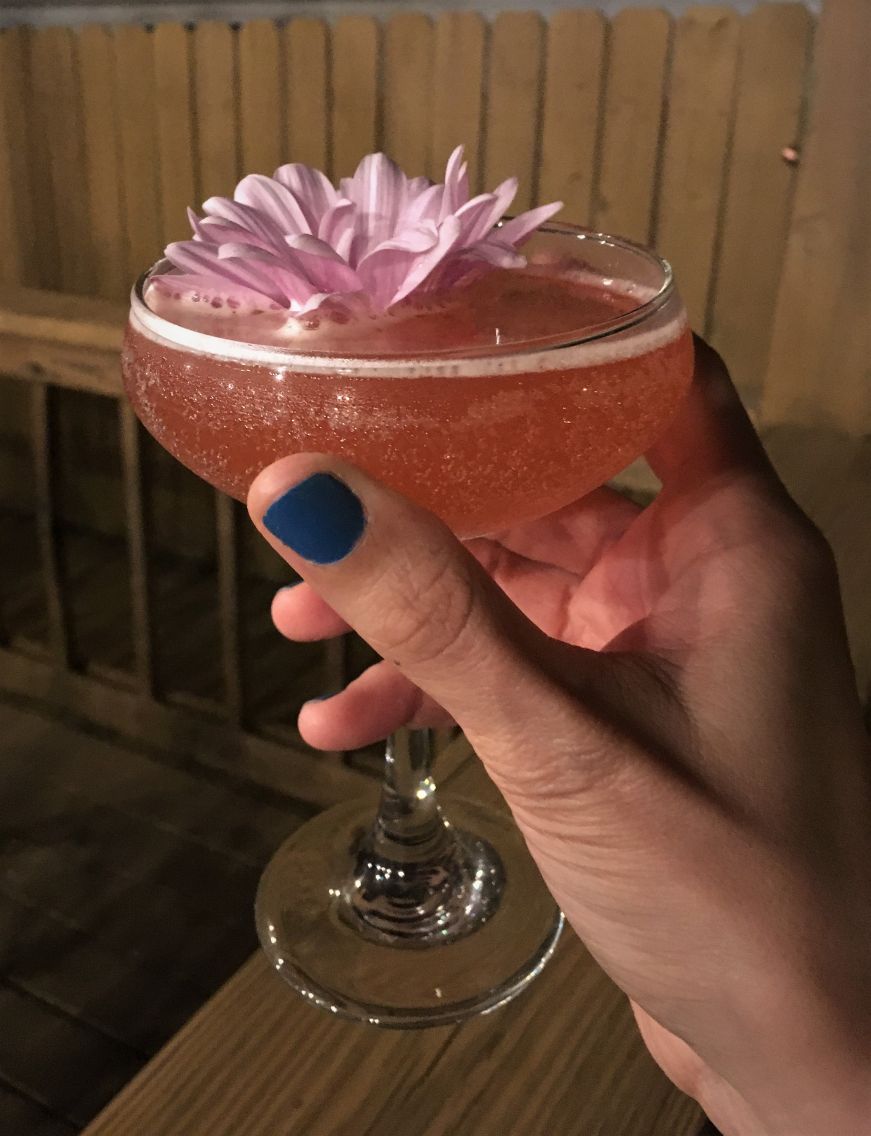 I loved the inclusive, queer-friendly atmosphere at The Mockingbird Lounge, a chic space serving up craft cocktails, appetizers, and all-day brunch.  There's an outdoor patio that's especially picturesque at night, when the Kansas City, Missouri skyline is lit up in background.  They also host a wide range of events, from open mic comedy and karaoke to a queer variety show.
The craft cocktail lineup changes seasonally—I opted for the Hummingbird, which was well-balanced with bright floral notes and included a fresh flower floating on top.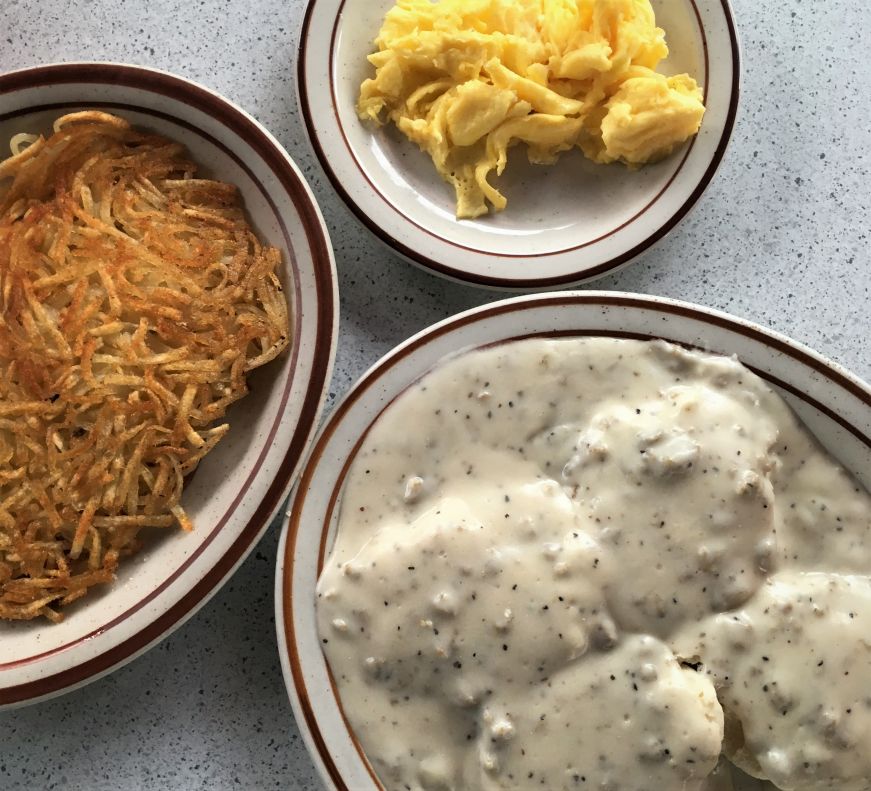 5) Feel like a kid again.
Fritz's Railroad Restaurant is an old-school diner with a twist: your food is delivered by model train!  Train tracks run along the perimeter of the dining room, mounted near the ceiling.  The model trains are rigged up with box that's loaded with your food.  Once the train arrives at your table, it deposits the box on a platform that's lowered down to your table and then you can dig in.
While the target demographic is most certainly children, this 30-something found the whole process delightful.  And Fritz's doesn't just rely on a gimmick to bring in kids in the door—they do classic diner fare quite well, from biscuits and gravy to burgers.  I enjoyed a plate-sized pancake, light and fluffy and loaded with strawberries and whipped cream.  I also nabbed a bite of my colleague's hash browns, which were cooked to crispy perfection.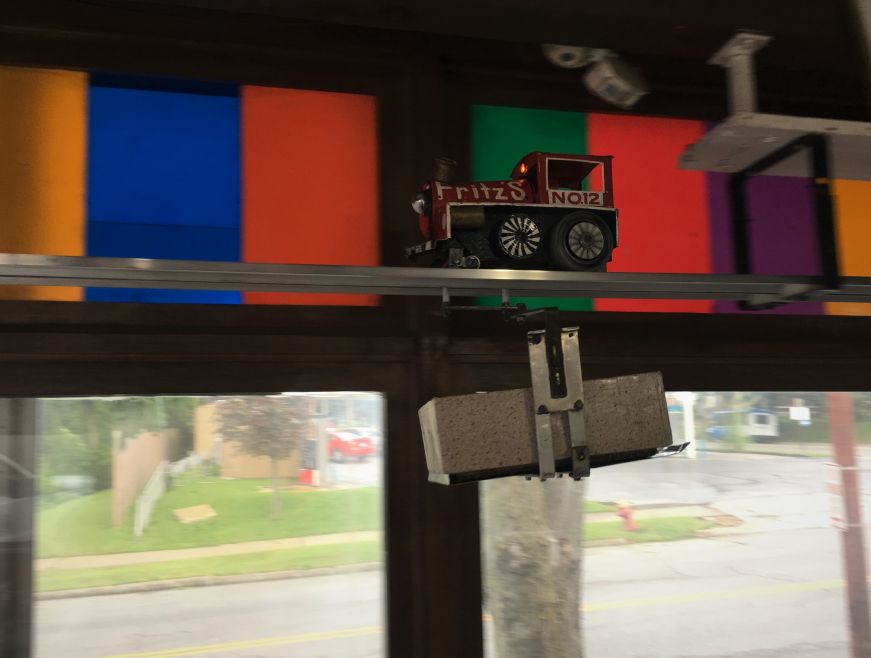 In addition to the Kansas City, Kansas location that I visited, Fritz's has locations in Kansas City, Missouri and Shawnee, Kansas.  Keep in mind that not all food can be delivered by train—for example, at breakfast the breakfast sandwiches were sent out by train while the plated items like pancakes and biscuits and gravy were delivered by a waitress.
Further reading:
Want to check out food scene in Kansas City, Kansas for yourself?  Start with Visit Kansas City Kansas for information about accommodations, dining, and attractions.
Many thanks to Visit Kansas City for flying me to Kansas City and providing my accommodations, food, and activities during my stay.
If you enjoyed this post, pin it!