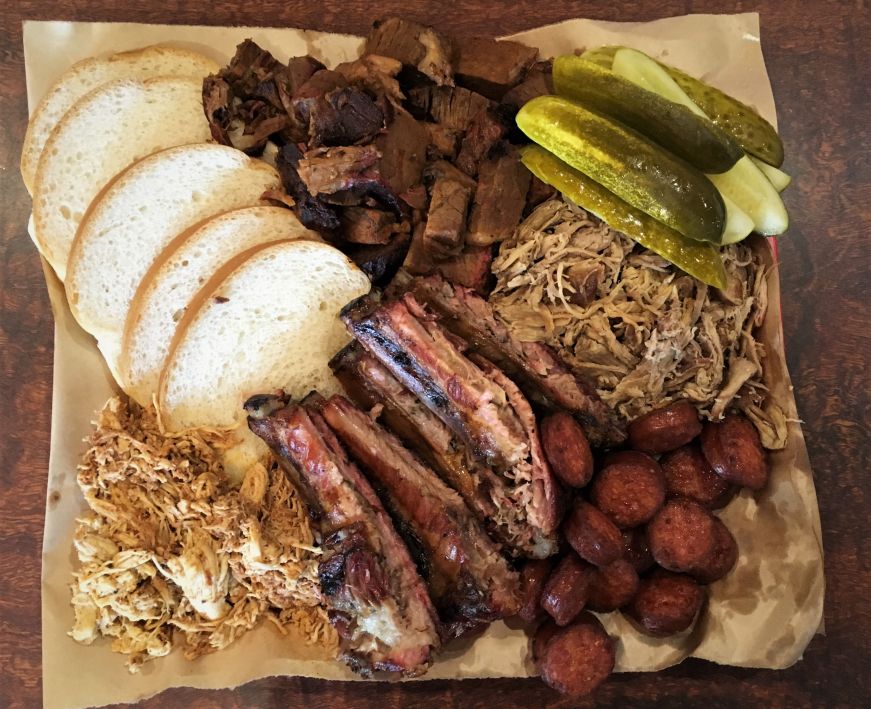 Thank you to Visit Kansas City Kansas for hosting my stay in Kansas City, Kansas.  As always, all content and opinions are my own unless otherwise noted.
If you know only one thing about Kansas City's food scene, it's probably that they're world-famous for their barbecue.  Kansas City-style barbecue originated in the 1920s, when African-American entrepreneur Henry Perry started selling slow-cooked barbecued ribs wrapped in newspaper. 
Today, Kansas City barbecue stands out for the variety of meats used—you'll find barbecue pork, beef, chicken, turkey, and sausage.  The meat is rubbed with spices, slowly smoked over wood, and then served with a thick tomato-based barbecue sauce.  Stylistically, it's similar to Memphis barbecue, which makes sense since Perry was a native of Tennessee.
If you eat meat, a trip to Kansas City, Kansas would be incomplete without sampling your way through the local barbecue scene.  Here are three great ways to enjoy Kansas City barbecue.
(If you're a vegetarian, don't despair—Joe's Kansas City Bar-B-Que serves a sandwich made with smoked portobello mushrooms!)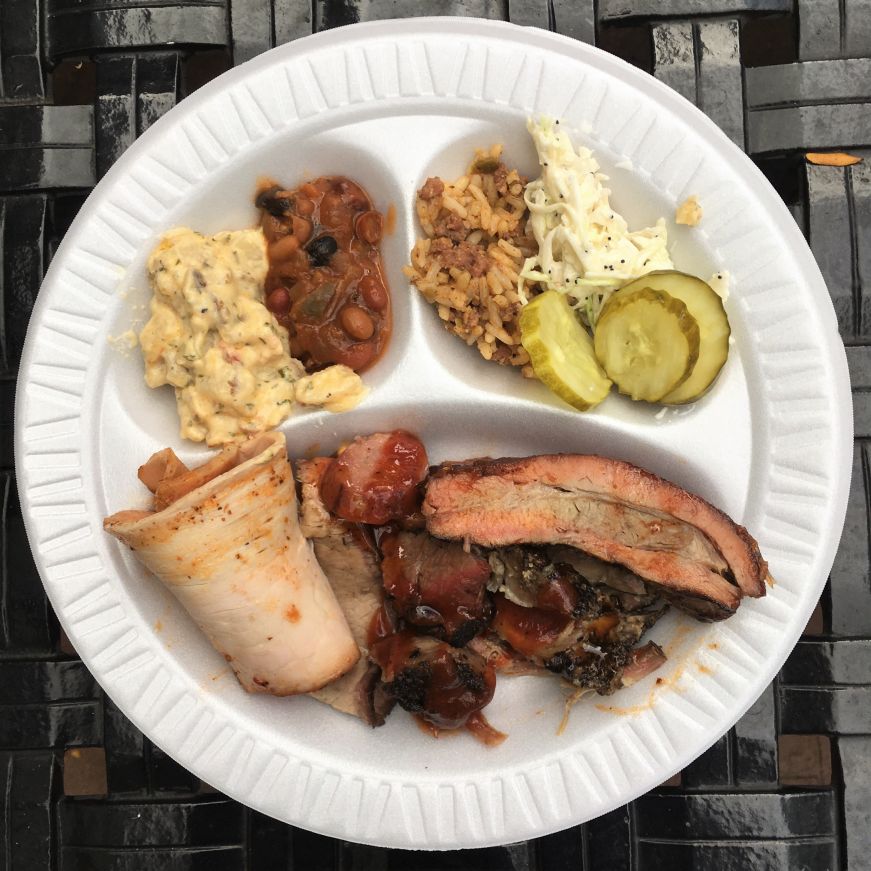 1. Check out Kansas City's iconic barbecue joints.
Since I was visiting Kansas City, Kansas as part of an organized trip, my stay kicked off with a buffet of meats and sides from the city's iconic barbecue joints.  I tried burnt end chili and brisket from Woodyard Bar-B-Que; sausage and burnt ends from Joe's Kansas City Bar-B-Que; and turkey and baked potato casserole from Slap's BBQ.  Everything was delicious, but my go-back-for-seconds item was Joe's burnt ends with their spicy barbecue sauce.
(Wondering what burnt ends are?  They're flavorful pieces of meat cut from the fatty portion of a smoked brisket.)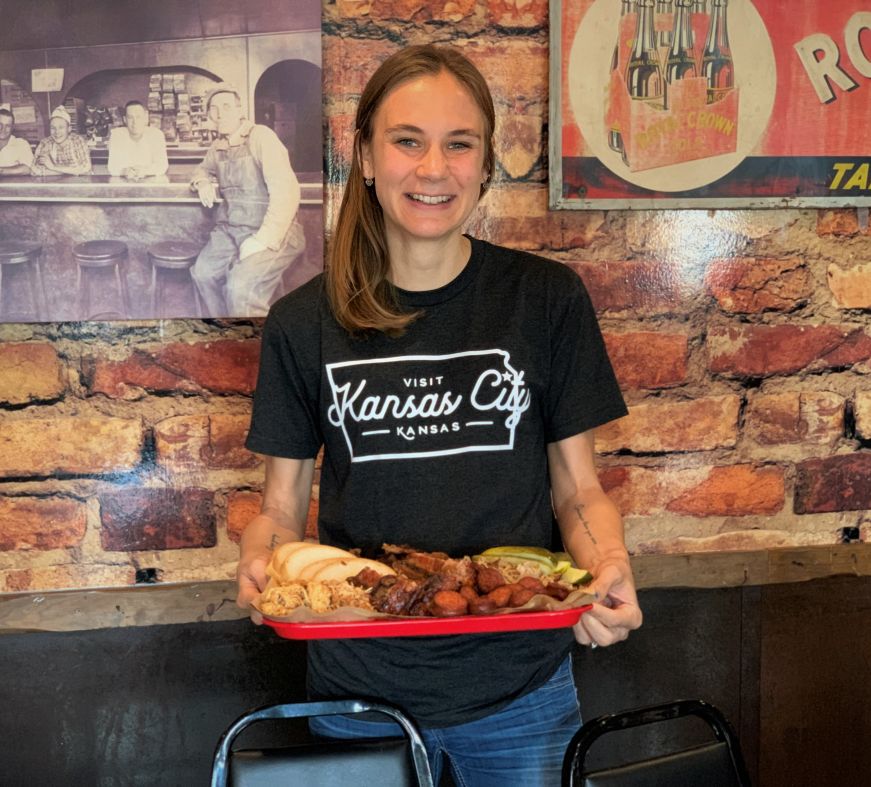 I also visited Rosedale Bar-B-Que, which opened in 1934 and is Kansas City, Kansas' oldest barbecue joint still in operation.  Their focus is on remaining true to the era when the restaurant was founded, which means that their take on barbecue is more basic—you won't find any chef-inspired flourishes or upscale touches. 
At Rosedale Bar-B-Que, they also believe that the smoke flavor profile should be added to the meat by a careful cooking process, rather than added after the fact via sauce.  Accordingly, their version of barbecue sauce doesn't include the smoky molasses flavor you'll notice at other barbecue joints.  Rosedale's meats are served without sauce, so you can appreciate meat's flavor and add sauce to taste.
I think they served our group nearly everything on the menu, from fried green tomatoes and cheesy potatoes to pulled pork and burnt ends.  I most enjoyed the ribs and the fried green tomatoes, and I appreciated the kick of heat in their hot & spicy barbecue sauce.
For more excellent places to eat barbecue in Kansas City, Kansas, check out this list.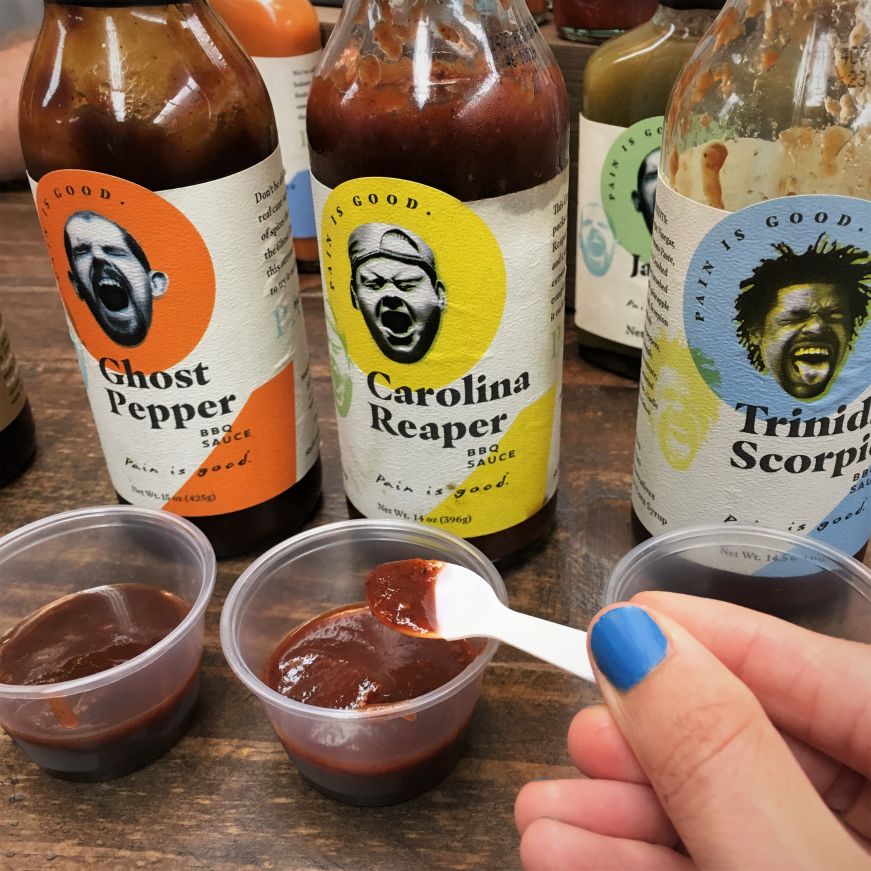 2. Sample some sauces at Spicin Foods.
Psst—many of the barbecue sauces you'll find at Kansas City restaurants aren't made in house.  Instead, they're manufactured according to each barbecue joint's unique recipe at Spicin Foods.  The company makes over 1,500 different products for local and international clients, as well as their own lines of sauces, salsas, and drink mixes.  What makes Spicin Foods unique is that they work with clients large and small to develop specialty artisan sauces, with batches ranging from two gallons to 500.
Spicin Foods' factory outlet gift shop is stocked with sauces, rubs, kitchenware, and decor, with many of the sauces available to sample.  There's also a shelf of bargain-priced mystery bottles from the test kitchen's recipe development projects.  You could end up with the best barbecue sauce you've ever tasted—although you'll have no idea which brand it was a test batch for!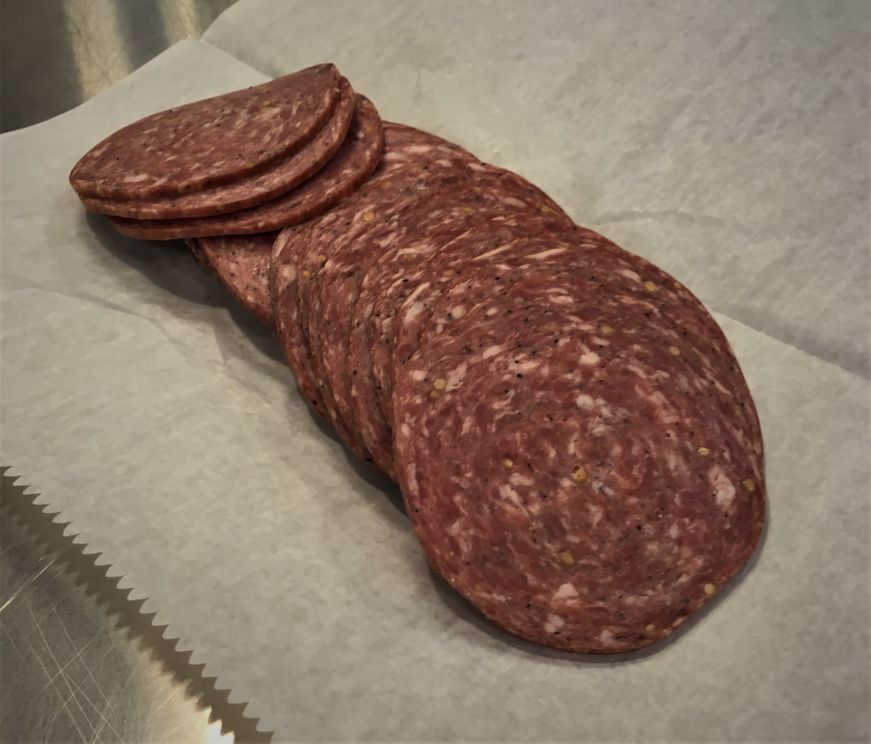 3. Buy some sausages at Krizman's Sausage.
Like their sauces, many barbecue joints don't make their sausages in house—they're often sourced from Krizman's Sausage.  Founded by Croatian refugees Joseph Krizman Sr. and his brother-in-law Matt Grisnik in 1939, the company is a third-generation family business.  Currently, they manufacture sausages for over 30 barbecue restaurants in Kansas City, some with a proprietary blend unique to that restaurant.  Krizman's own line of sausages is available in 39 states via wholesale distributors, and they also have a retail storefront in the same neighborhood where they started selling sausages 80 years ago. 
What makes Krizman's notable is that they're a sausage-only shop, which means they use high quality-meat rather than leftover scraps.  They make fresh sausages that are sold frozen as well as smoked, cured sausages.  I got a peek behind the scenes to watch the production line in action, churning out 70 sausages per minute.
Their most popular sausages are the mild barbecue, cheddar jalapeno, and fresh Polish sausage—I sampled all three and especially enjoyed rich flavor of the mild barbecue.  Stop by the shop on your way out of town, and take a little bit of Kansas City's barbecue scene home with you.  (No room in your suitcase?  Call them up to arrange a mail order!)
Further reading:
Want to check out the barbecue scene in Kansas City, Kansas for yourself?  Start with Visit Kansas City Kansas for information about accommodations, dining, and attractions.
Many thanks to Visit Kansas City for flying me to Kansas City and providing my accommodations, food, and activities during my stay.
Thank you to Ann of Postcard Jar for snapping my photo at Rosedale Bar-B-Que.
If you enjoyed this post, pin it!