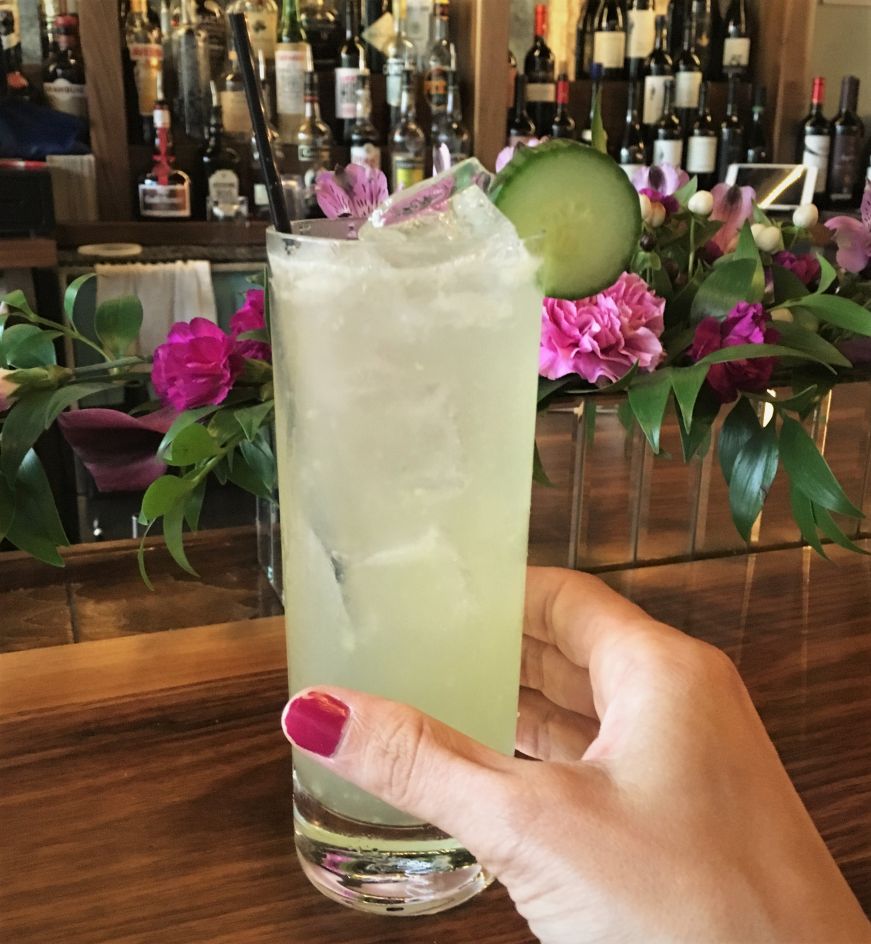 Thank you to the Janesville Area Convention and Visitors Bureau for hosting my stay in Janesville.  As always, all content and opinions are my own.
Janesville's tagline is "Wisconsin's Great Outside."  It makes sense: the area has hundreds of acres of parks, miles of trails, and an award-winning botanical garden.  However, on a recent visit to Janesville I was also delighted to discover a burgeoning local food and drinks scene, a historic house museum with a link to presidential history, and a cozy bed and breakfast.
I kicked off my time in Janesville with lunch at So Chopped, a counter-service salad bar where you can build your own salad, sandwich, or wrap or pick from a list of signature creations.  Meats are prepared in-house and soups are made from scratch.  Local ingredients, like honey and tortilla chips, are used when possible.  Most of the dressings are made in-house (the only exception is the Caesar) and they're happy to provide the recipes so that you can recreate your favorites at home.  I got to taste a few of the dressings and especially loved the ranch.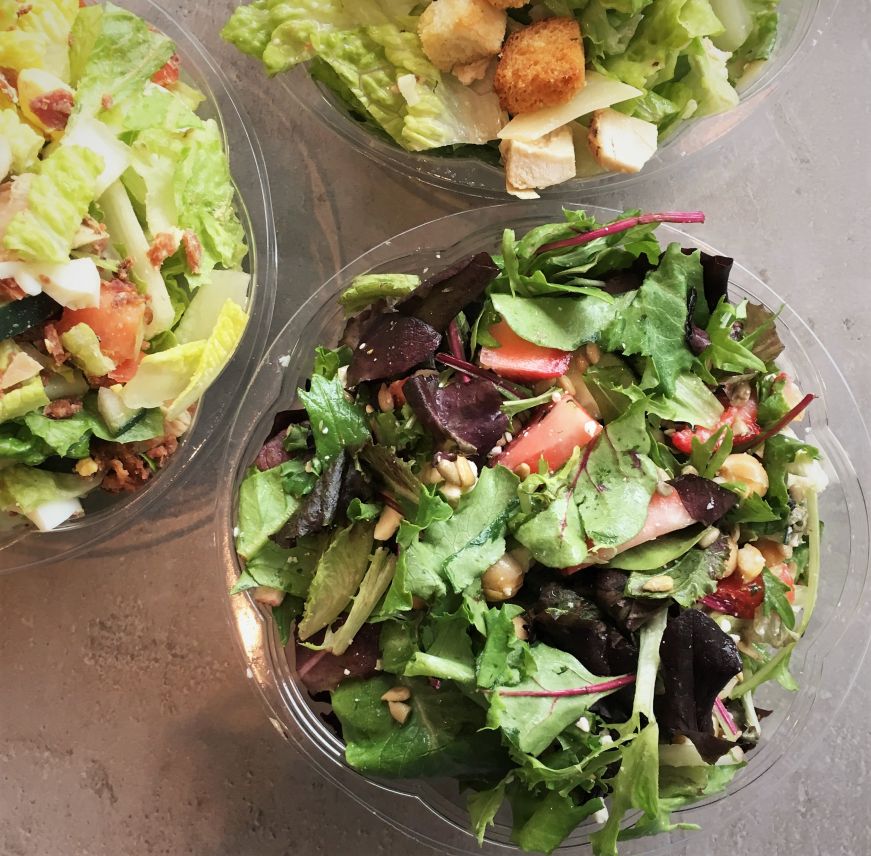 I ordered the week's salad special almost solely based on the name: Summer in a Salad, with sunflower seeds, feta, cucumbers, garbanzo beans, strawberries, and a citrus-ginger dressing.  I appreciated that it was a well-composed vegetarian salad (so often it just feels like they left out the meat) with a nice balance of textures, from the crisp cucumber to the crunchy sunflower seeds.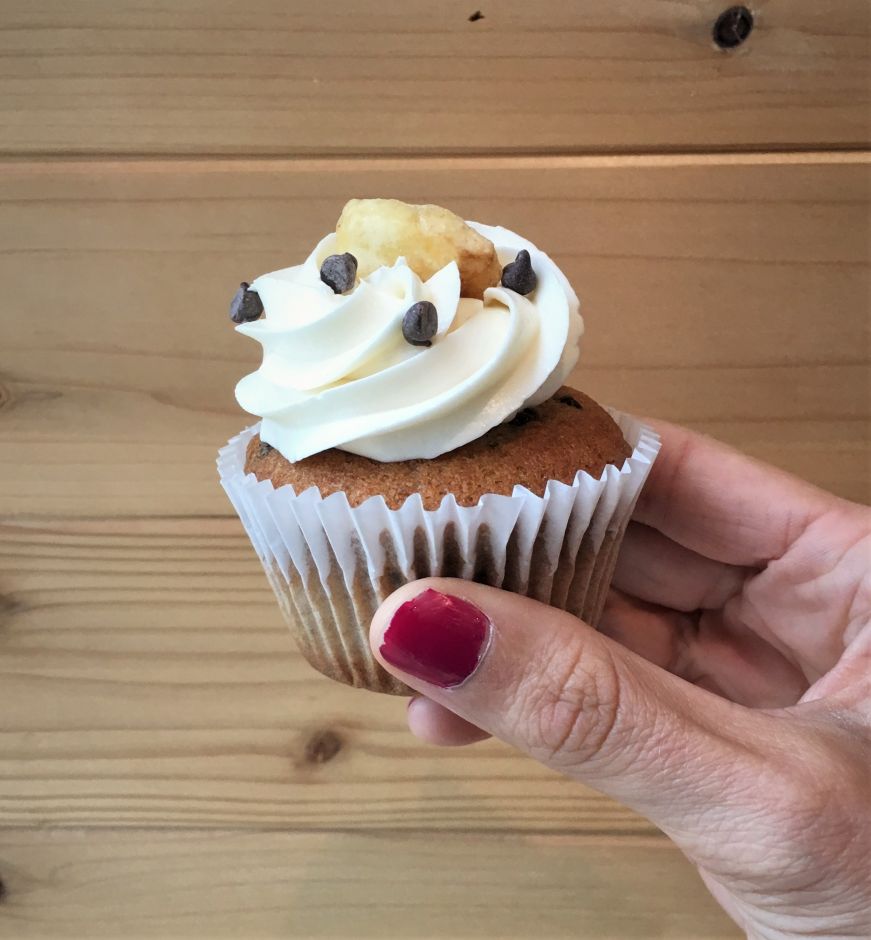 For dessert, I went a few storefronts down to Sweet Velvet Cake Company, which has a bakery case full of gourmet cupcakes like English toffee, key lime, turtle, salted caramel, and cookies and cream.  I tried the banana chocolate chip, a moist, tender banana cupcake studded with mini chocolate chips and topped with a swirl of vanilla buttercream and a banana chip.  Sometimes I find the frosting on cupcakes a bit too much, with a sweetness that overwhelms the flavor.  But Sweet Velvet uses a whipped frosting that is just sweet enough (as one of the owners told me, "We like to say that with our cupcakes you can eat more than one.")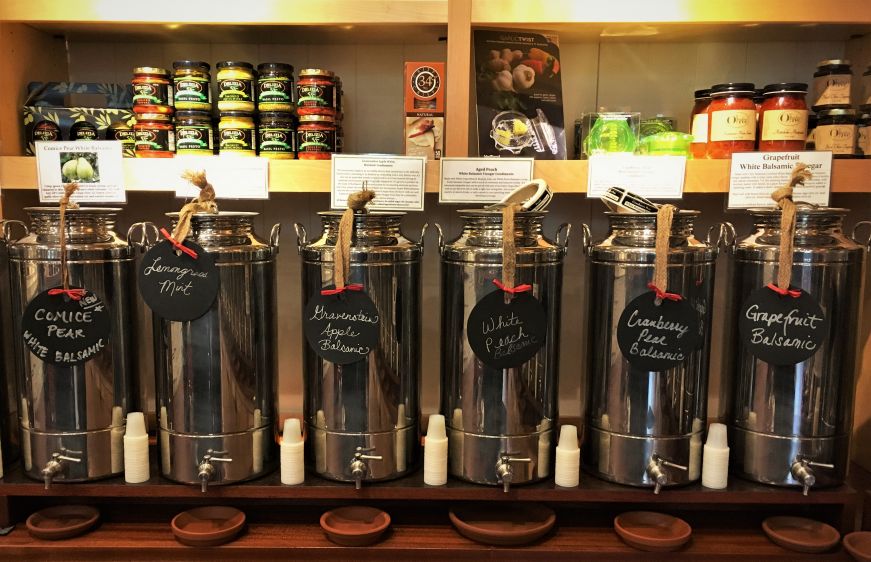 Next up was a tasting at The Bodacious Olive, which along with So Chopped and The Bodacious Brew is part of the Bodacious Shops of Block 42.  Located in a restored historic building along the riverfront, there's a gorgeous two-story patio and plenty of space for quiet studying, events, and live music on Fridays.  The Bodacious Olive stocks olive oils, balsamic vinegars, and seasonings, and you can sample the oils and vinegars before you buy—I loved the intense black truffle oil and the fruity Comice pear white balsamic. 
Finally, I checked out some of the offerings at The Bodacious Brew, a coffee shop and cafe.  In the mornings, they serve breakfast scrambles, bowls, wraps, quiche, and a fabulous avocado toast with Tuscan herb olive oil and Tuscany seasoning.  In the afternoon and evening, there's a selection of appetizers, flatbread pizzas, wraps, sandwiches, and quiche, as well as craft beer, wine, and bourbon.  I sampled the Bodacious Fries, which are hand cut and served with a side of housemade smokey ranch and your choice of truffle, garlic Parmesan, or Tuscan Herb seasoning—the truffle version was delicious, especially when paired with ranch.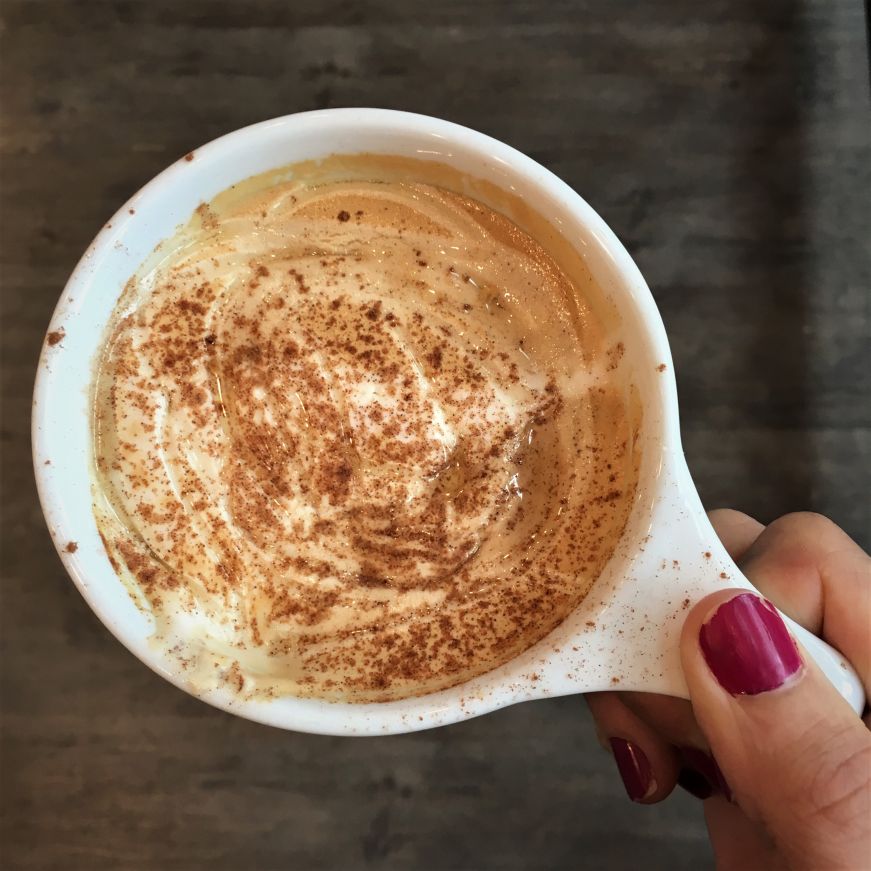 The Bodacious Brew serves Verve Coffee, which purchases directly from farmers to ensure that the beans are ethically sourced and environmentally sustainable.  If you opt for a French press, Chemex, or pourover, you can pick from a list of 12 different coffee varieties, which are described by their flavor profiles so that you can be sure to order something you like.  The same level of care is taken with other details, too: the honey latte is flavored with local honey made less than 10 miles away, the vanilla syrup is made in-house with Mexican vanilla, and the chocolate syrup is non-dairy.  There are even dedicated non-dairy utensils and a steamer to prevent cross contamination, especially important for people with food allergies.  Regardless of your dietary needs, I was impressed with the level of service and the quality of the food and beverages at the Bodacious Brew—definitely stop in on your visit to Janesville!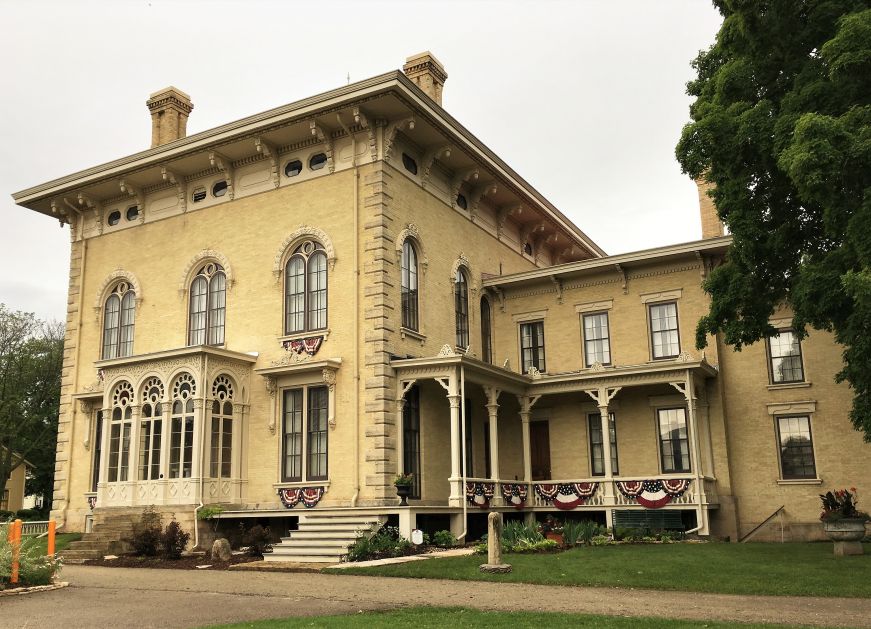 After all that eating, it was time to do some sightseeing.  One of Janesville's most well-known attractions is the Lincoln-Tallman House, which was completed in 1857 and was home to three generations of the Tallman family.  Today, it's a historic house museum open to the public for tours.  While the house is fascinating in its own right—at 10,000 square feet, it's still one of the largest houses in Janesville, and the majority of the furnishings are original to the house—it also has unique connection to history.  In 1859, Abraham Lincoln spent two nights in the house as a guest of the Tallmans; at the time, he was rising to prominence in the Republican party and would eventually secure the presidential nomination in May 1860.
Seeing the actual bed that Lincoln slept in was neat, but I mostly just loved the house itself.  The austere white walls were atypical for the time period and give the home a much different feel from other Victorian house museums I've visited.  I took the traditional tour, which provides a good overview of the family's history, the features of the house, and the Lincoln connection.  There's also an interactive Help Wanted tour, which focuses on the experience of Tallmans' servants.  Visitors use the servants' staircase, complete 19th century kitchen and household tasks, and learn about the immigrants who made up the domestic workforce.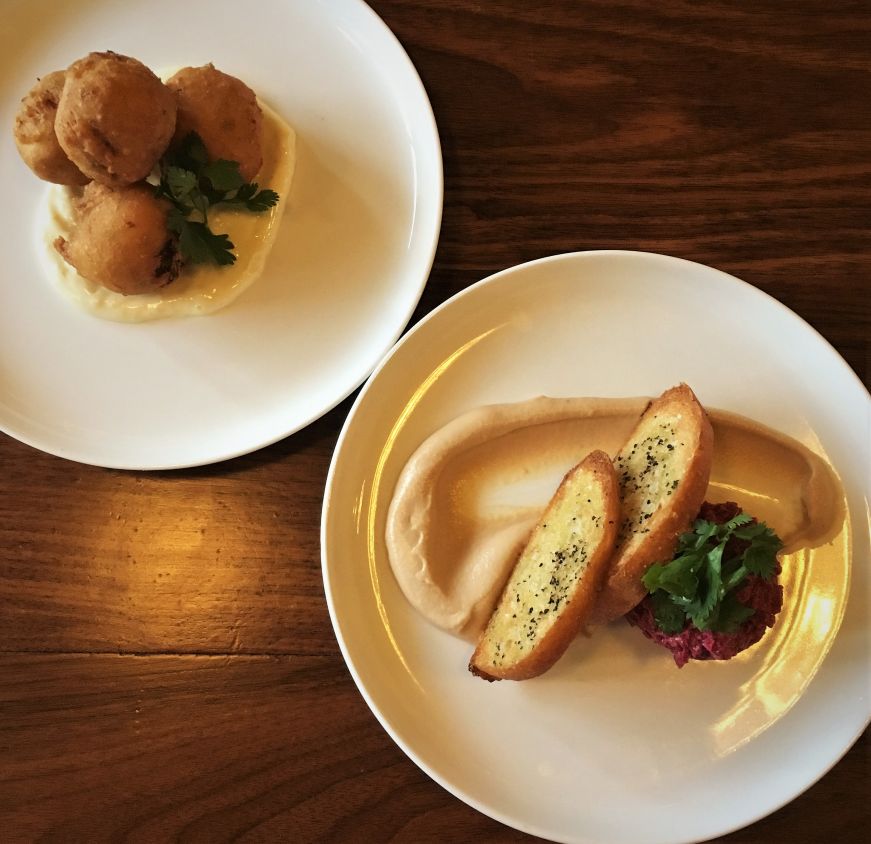 For dinner, I ate at Lark, which serves a seasonally inspired menu of contemporary American cuisine.  In addition to tables they have bar seating—always a plus when you're dining alone—and an impressive craft cocktail menu.  I was tempted by the Aviation (it's one of my favorite classic cocktails), but at the bartender's recommendation I ordered the Garden Variety, a house specialty made with Hendricks gin, Green Chartreuse, elderflower, lime, basil, and cucumber.  I appreciated the herbal flavors, and it was refreshing to have a lighter cocktail that wasn't sweet or fruity. 
Lark's food menu includes snacks, small plates, and traditional entrees.  I ordered a couple small plates: the crab claw beignets and the beet tartare.  The crab claw beignets were different from what I was expecting—instead of being wrapped in a thick dough, the crab salad was encased in a thin layer of batter.  The beet tartare was served with a cashew cream that had a saltiness that played well with the cool earthiness of beets.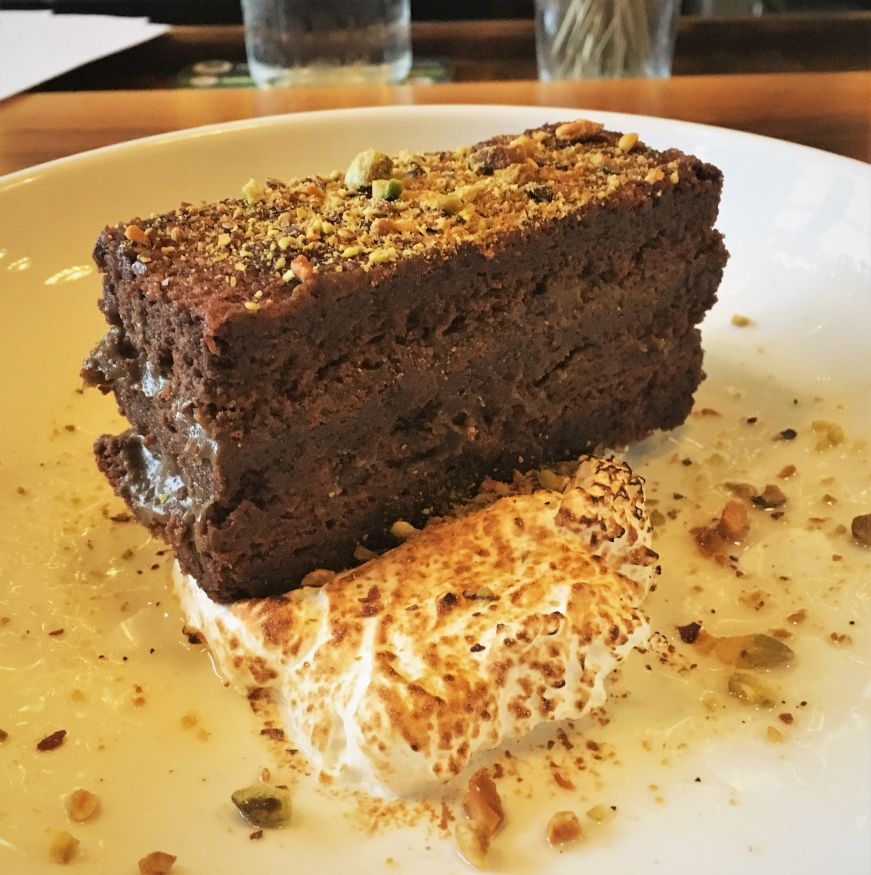 Although I love a flourless chocolate cake as much as the next person, I tend not to order it when I'm trying out a new restaurant.  It's basically the same wherever you eat it, a rich, dense round of chocolate garnished with raspberry sauce and a mint leaf.  But Lark's flourless chocolate cake caught my eye with its intriguing description: "Espresso custard, marshmallow, mint, beet syrup".  The espresso custard was sandwiched between the cake layers, and the cake was perched atop a toasted layer of marshmallow fluff.  The espresso and fresh mint played up the savory aspects of the chocolate, with much of the sweetness coming from the marshmallow.  It was a delicious, unique ending to a truly memorable meal.  
In addition to the exquisite food, the service at Lark is attentive and knowledgeable but approachable—it's the sort of place where you could go to celebrate a milestone birthday or just stop by for cocktails and snacks after work.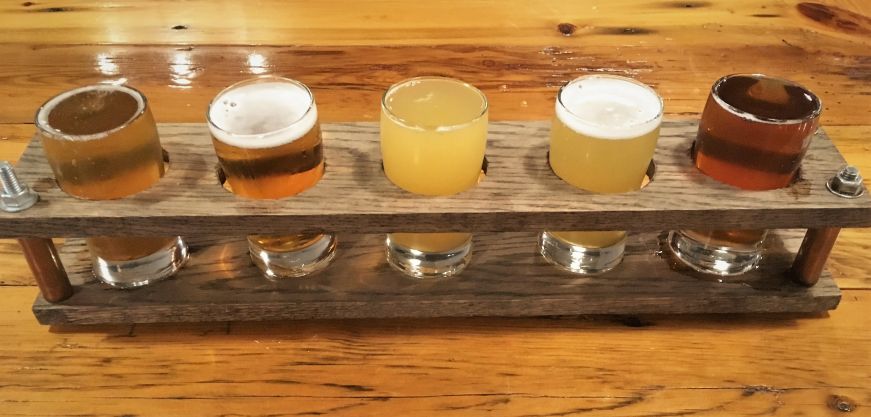 I finished my evening with a flight at Rock County Brewing Company, also located in downtown Janesville.  The taproom has a fun, laid-back vibe, and there's an ever-changing lineup of beers that you can order by the pint or as a flight (at five 5-ounce samples, it's definitely one of the most generous flights I've come across).  I tried the Belgian Bitter, Belgian Blond, Belgian Wit, Salty Peach, and Vienna—my favorite was actually the Salty Peach, a sour gose with peaches and sea salt.  It was interesting and oddly refreshing.
I had planned to spend a couple hours the next morning doing a self-guided historical walking tour (there's a nifty app available for Android and iOS), but my plans were thwarted by inclement weather.  Instead, I caught up on work at Mocha Moment, a local coffee shop.  Although it's a few minutes' drive from downtown, it feels like a cabin in the woods, with rustic decor and a deck that looks out into a wooded area.  Although I was too full from breakfast to sample anything, they make their own baked goods including muffins, cookies, and scones.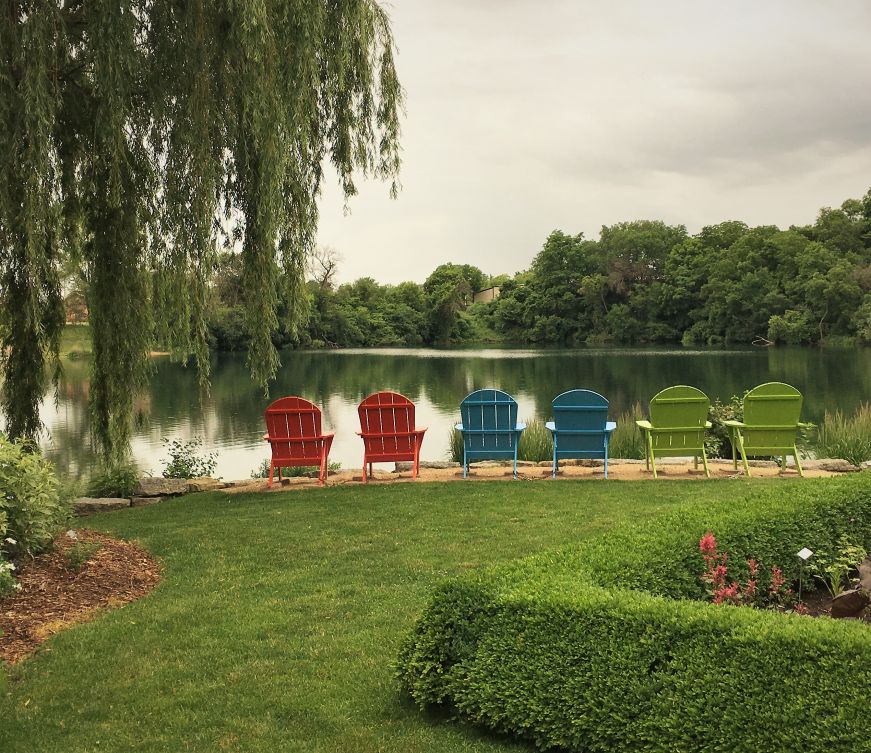 My last stop in Janesville was the Rotary Botanical Gardens, which is Janesville's most-visited attraction.  There are 24 different gardens spread across 20 acres, ranging from a formal French rose garden to a playful children's garden.  About 40 percent of the gardens change each year, guaranteeing repeat visitors a different experience.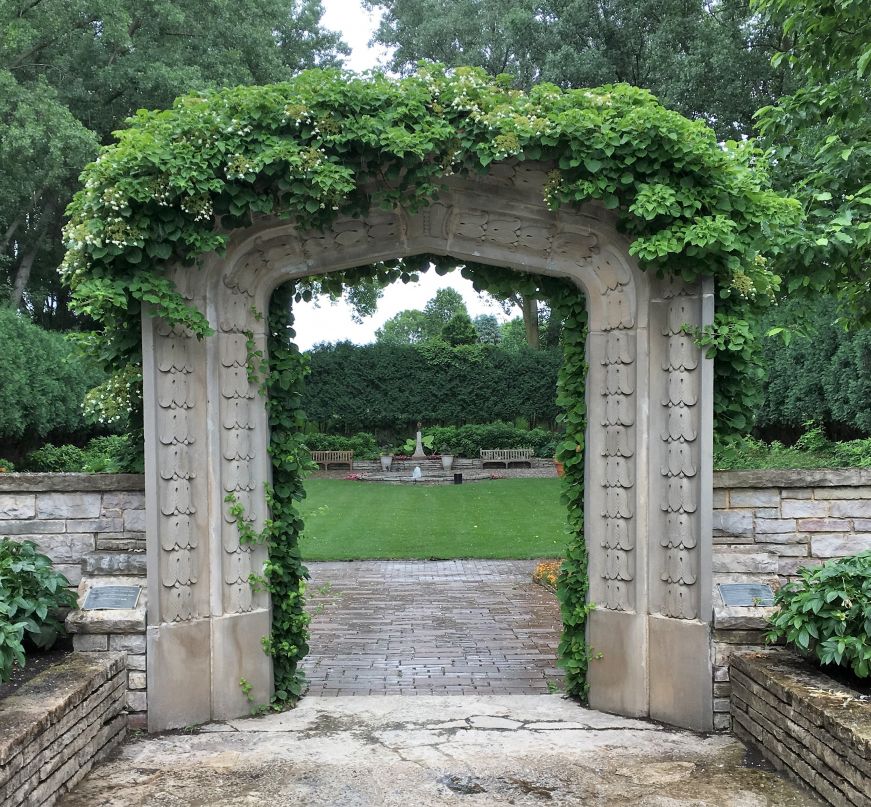 The Botanical Gardens are truly beautiful, and I appreciated that their relatively small scale allowed me to experience so many different garden styles without feeling overwhelmed.  I also loved all of the small details: benches with thought-provoking quotes, a kaleidoscope planter, an arch repurposed from a historic building that frames the sunken garden.  It was a lovely and relaxing way to wrap up my visit.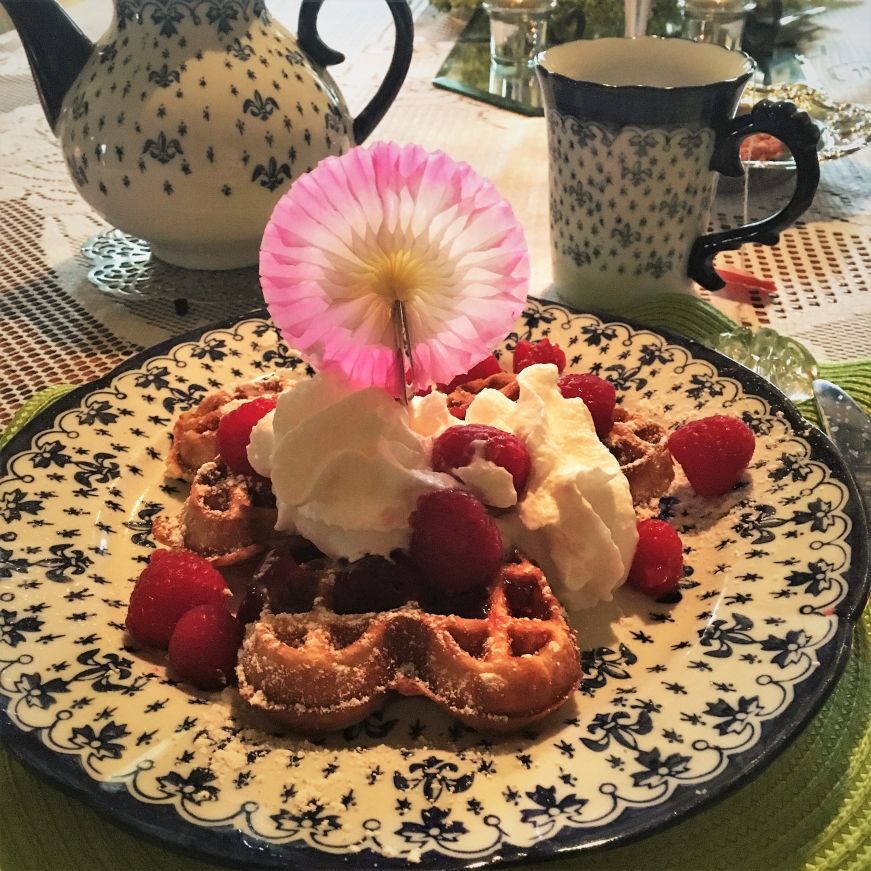 During my time in Janesville, I stayed at Guardian Angel Bed and Breakfast, which is only a few blocks away from downtown.  It's housed in a 1871 mansion listed on the National Register of Historic Places and features extensive Victorian-inspired decor.  Carol was a gracious hostess, and I loved the multi-course breakfast: a yogurt parfait, Belgian waffles with raspberries and whipped cream, and peanut butter cookies and chocolate for dessert.
Whether you're looking for the great outdoors, delicious food, craft beer and cocktails, or a brush with history, Janesville has it all.  It was the perfect end to my Wisconsin road trip!
Want to plan your own trip to Janesville?  Start with the Janesville Area Convention and Visitors Bureau for information about accommodations, dining, and attractions.
Many thanks to the Janesville Area Convention and Visitors Bureau for hosting my stay in Janesville.
Janesville was the final stop on my Wisconsin road trip.  Read about the other places I visited:
If you enjoyed this post, pin it!