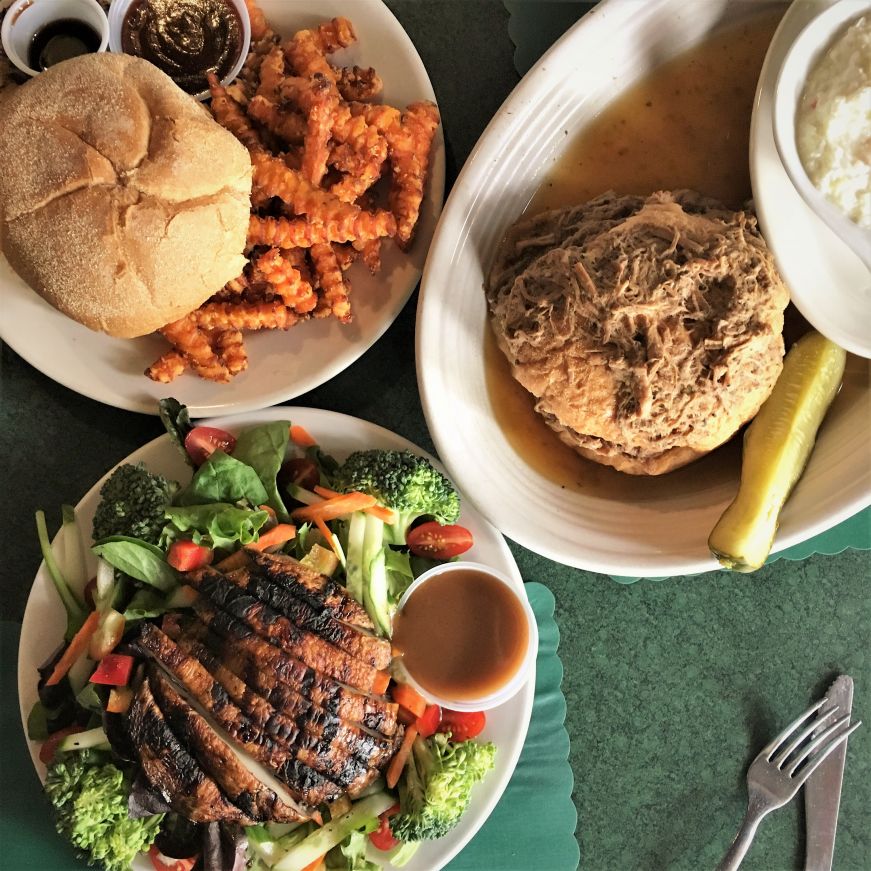 Thank you to Visit Kenosha for hosting my stay.  As always, all content and opinions are my own.
After starting in the riverside city of La Crosse and spending a couple of days in America's Little Switzerland, I continued east across Wisconsin to Kenosha, a city of about 100,000 on the shore of Lake Michigan.  With sand dunes, a boardwalk, and historic lighthouses, the city has an unmistakable beach town feel.  In fact, over 90 percent of the lake shore is public, and I enjoyed a brisk morning run along the waterfront.  However, my main objective for my stay in Kenosha was to eat as much as possible: the vibrant food scene includes dozens of locally-owned restaurants and specialty food shops.  
On my way into town, I stopped at the Jelly Belly Visitors Center in Pleasant Prairie for a free tour.  Although candy isn't manufactured on-site (there's a nearby factory in North Chicago), you can take a warehouse tour.  You start at an exhibit area that features displays and interactive activities about the company's history and products.  Next up is a train ride through the warehouse, with stops at different points to watch videos about the jelly bean manufacturing process.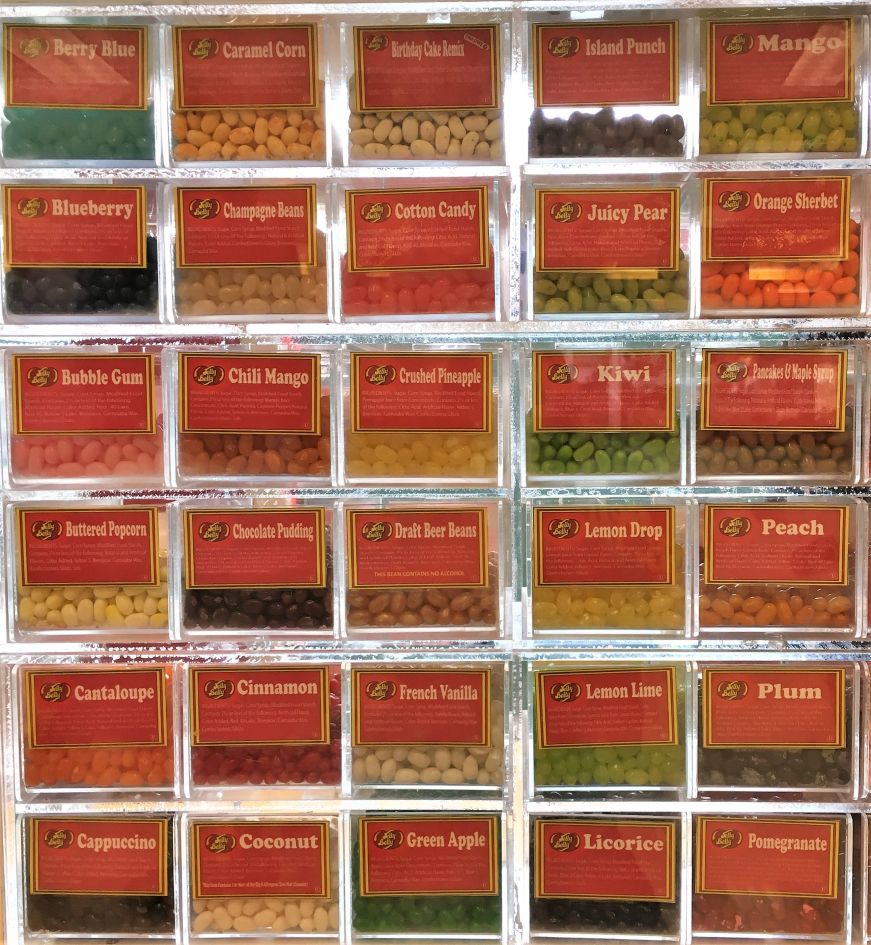 To be honest, for me the highlight of the experience was the gift shop: bins of discounted jelly beans and candy (including Belly Flops, the misshapen jelly beans that didn't make the cut), jelly beans and candy in bulk or packaged in adorable souvenir tins, and various Jelly Belly-related gifts.  There's a even a sample bar with every flavor of jelly bean (I enjoyed the chocolate iced with sprinkles doughnut jelly bean, which is part of the new Krispy Kreme line).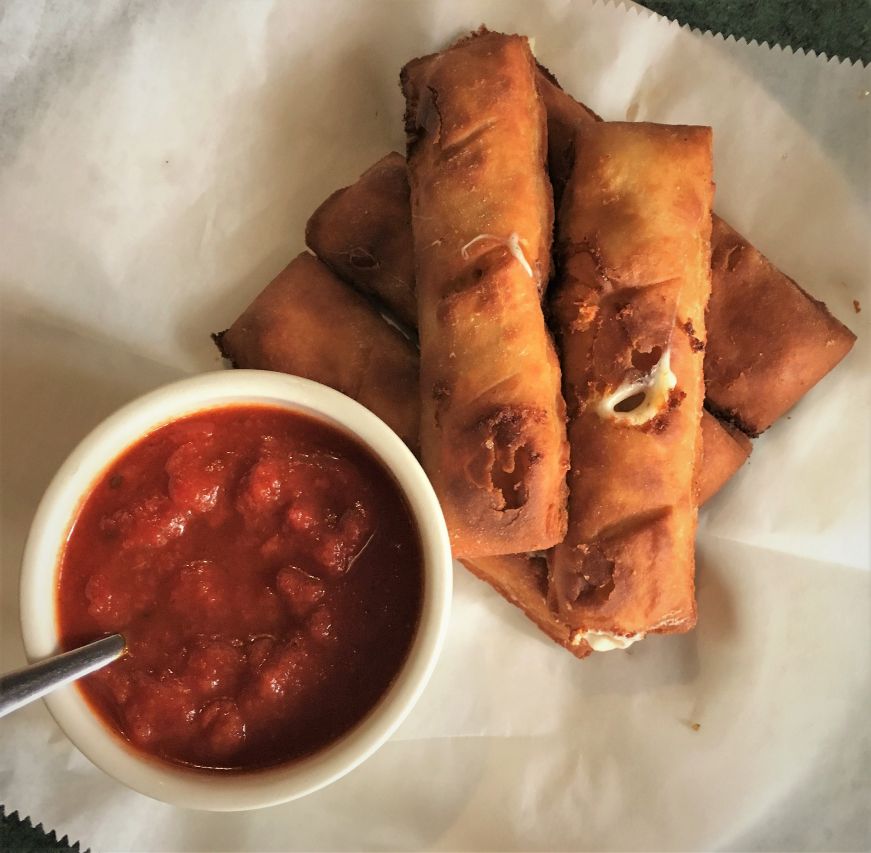 After I had finished impulse buying discounted jelly beans (three pounds for three dollars!  Seriously, walking into the Jelly Belly gift shop while hungry is a really bad idea) I continued on to Kenosha for lunch at TG's Restaurant & Pub.  TG's is one of the oldest restaurants in town—they've been serving food since the 1920s—and they're famous for their hot beef and Kalua pig sandwiches.  Other menu items include soups, salads, and a rotating menu of desserts.  If I had been dining alone, I definitely would have sat at the bar: at about 60 feet, TG's owner claims that it's the longest linear bar in Kenosha. 
We started off with the cheese stuffed breadsticks.  Deep-fried and served with marinara sauce, they're crisp, oozing with cheese, and everything that you wish a stuffed crust pizza could be.  I also sampled the housemade blushing cauliflower soup, a tasty blend of cream of cauliflower soup and red pepper.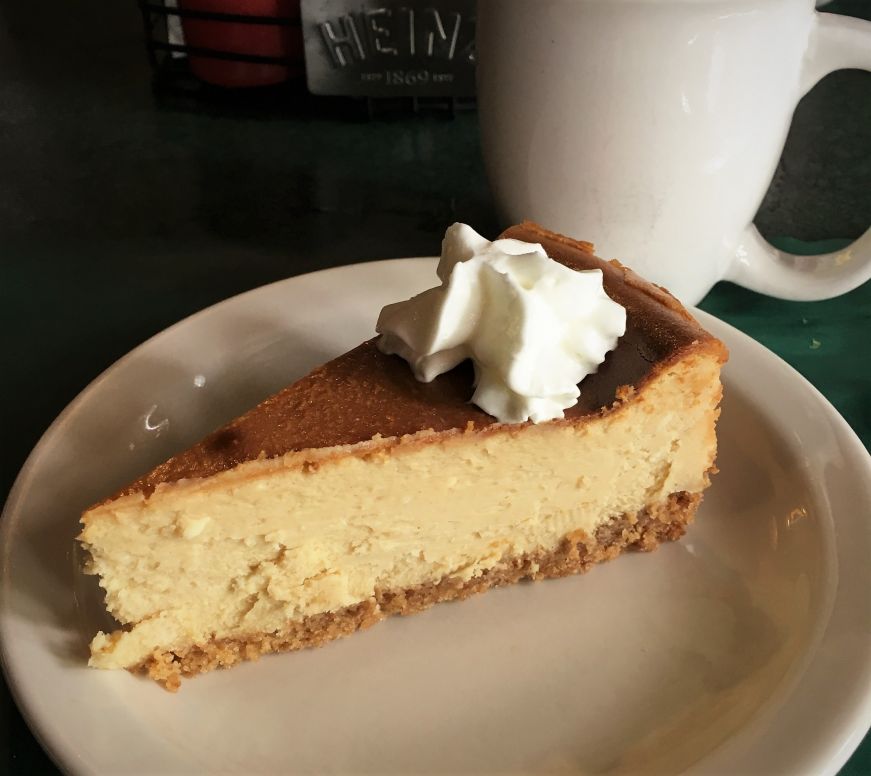 TG's has a handful of vegetarian options, including a black bean veggie burger, portobello mushroom sandwich, and a grilled cheese with tomato and avocado.  I went with the house salad topped with a portobello mushroom since I wanted to save room for dessert.  There are three dessert options daily, and they're all made in-house.  The brownie sundae is always available, as well as a rotating flavor of cheesecake; the other option on the day I visited was a banana walnut cake with fudge frosting.  I had to try the peanut butter cheesecake (especially since the owner said it was one of her favorite flavors) and was treated to a classic New York-style cheesecake with an intensely nutty flavor.  It was rich in the best possible way, and I savored every last bite.
Next up was some food shopping in downtown Kenosha, which is laid out along the harbor and the Lake Michigan shore.  My first stop was Elsie Mae's Bakery & Cannery, which as the name suggests offers seasonal pies and over 120 jams.  I sampled a few of the jams—the dandelion was surprisingly tasty—and picked up a mini cinnamon dulce pie for later.  I loved the high crust-to-filling ratio of my mini pie, and the thick custard filling was like an amped-up version of pumpkin pie.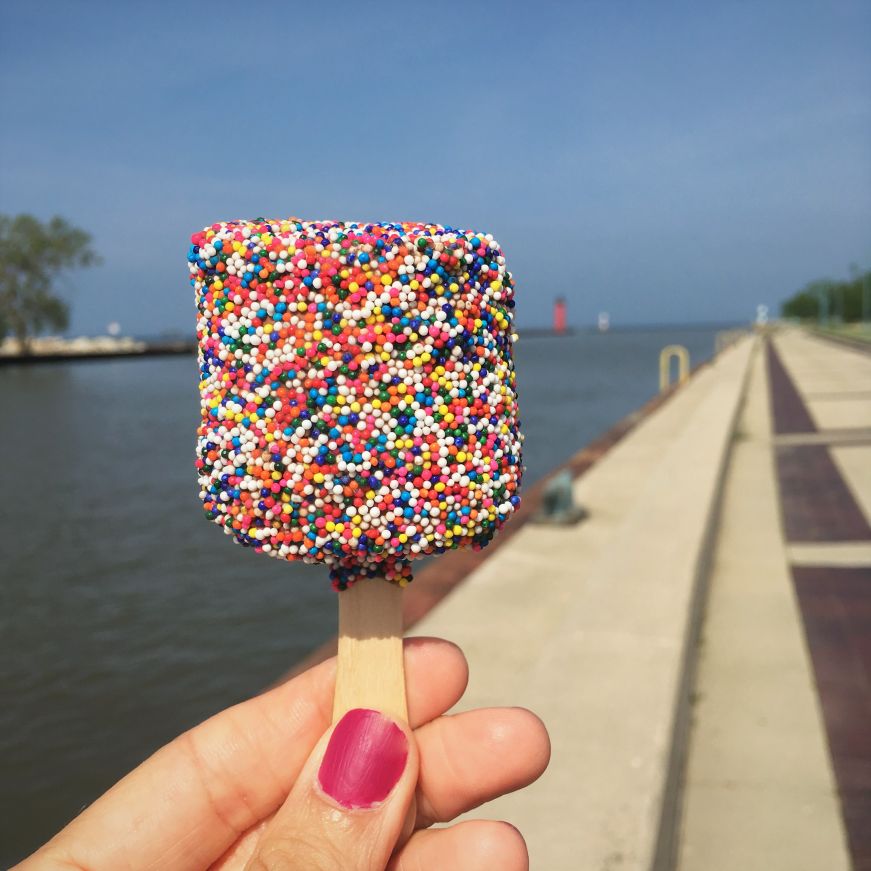 I had hoped to check out Myrtle Mae's Sugar Emporium next door, but since it was closed for the day I purchased one of their chocolate covered marshmallows from Elsie Mae's.  A giant marshmallow, chocolate, and sprinkles: my inner child was delighted.
Sandy's Popper is another downtown Kenosha place to get your sugar fix, with over 50 flavors of gourmet popcorn, ice cream, and candy.  I got a bag of brightly colored bumbleberry (a mix of strawberry, blue raspberry, blueberry, and green apple) and a pastel-hued confetti kettle corn popcorn ball.  Besides candied popcorn, Sandy's also has lots of savory popcorn flavors, like the jalapeno white cheddar that I brought home for Mike (he's a big fan, and I'm having a hard time keeping my hands off it).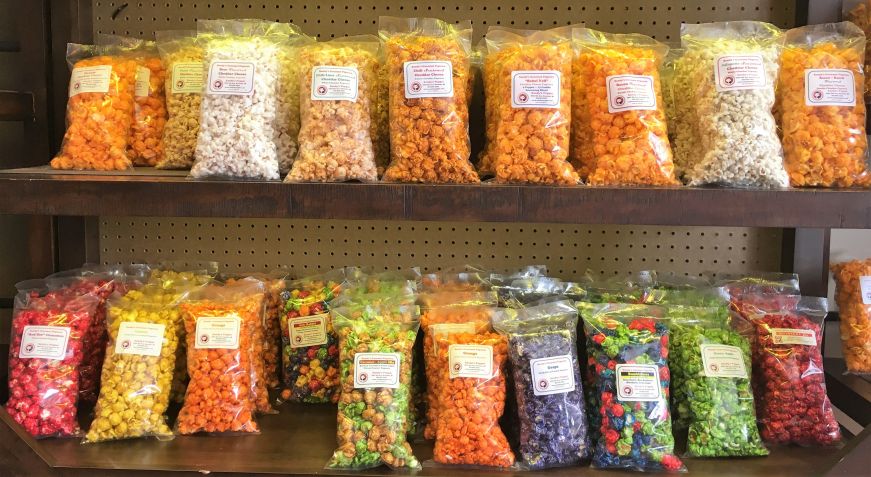 My next stop, Tenuta's Deli & Liquors, is a combination liquor store, deli, and specialty grocery store that's a short drive from downtown.  There's an impressive cheese section—I spotted Italian, Greek, German, Danish, Irish, British and Swedish cheeses, plus lots of fresh local curds in various flavors and five-pound bags of grated Parmesan.  The grocery section focuses on Italian items, with pasta in every shape imaginable, artisanal olive oils, pizza flour, polenta, olives, and more flavors of San Pellegrino than I even knew existed.  There are also bulk nuts and candy, coffee, tea, and other European packaged goods like chocolates, crackers, and cookies.  I splurged on some fancy bronze-cut pasta and a tin of Italian grown and pressed olive oil, and I also picked up some Usinger's beef snack sticks for Mike (they're a Milwaukee-based sausage company).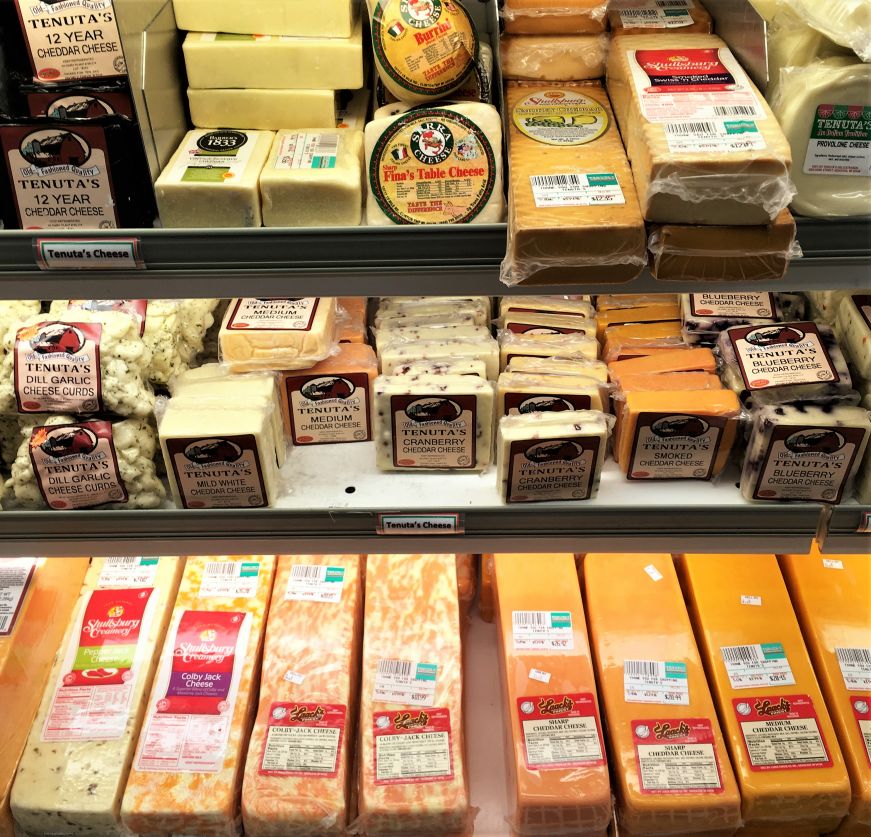 Tenuta's also has a meat counter, a bakery case stocked with desserts, a deli with prepared salads and hot sandwiches made to order, a kitchenware section, and even an outdoor grill with patio seating.   
For dinner, I stuck with the Italian theme and treated myself to a meal with a view at Villa D'Carlo, an old-school Italian restaurant with a patio and sidewalk tables with harbor views.  I ordered the snack-sized Beverly's Favorite pizza, which is topped with olive oil, cheese, garlic, red pepper flakes, tomato, onion, and basil; the cracker-thin crust amply dusted with cornmeal reminded me of the bar-style pizza I enjoyed in Milwaukee.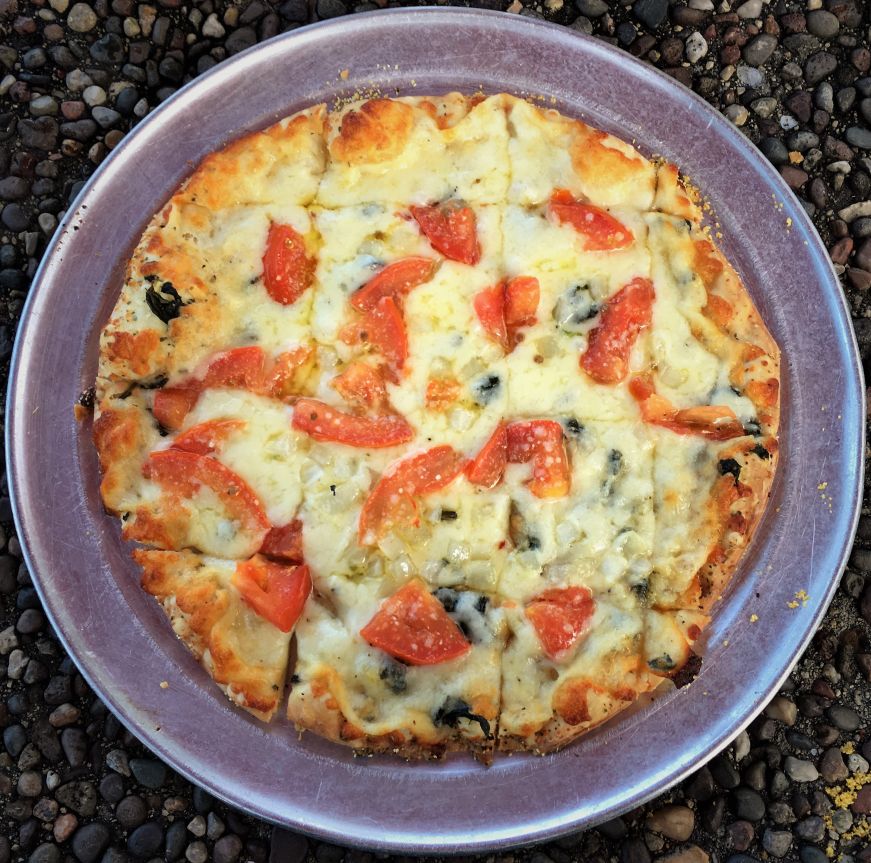 In addition to pizzas, Villa D'Carlo serves pasta, sandwiches, seafood, and steaks, with Wisconsin supper club-style touches like relish trays.
My final stop of the day was Petrifying Springs Biergarten, which is located in a county park.  It's a German-style biergarten—you put down a $5 deposit to get your glass and receive a plastic token that you return for your deposit once you've finished your beer.  Food and non-alcoholic beverages are served inside the pavilion, while beer and wine are served outside.  Note that the biergarten is cash-only, although there's an ATM available.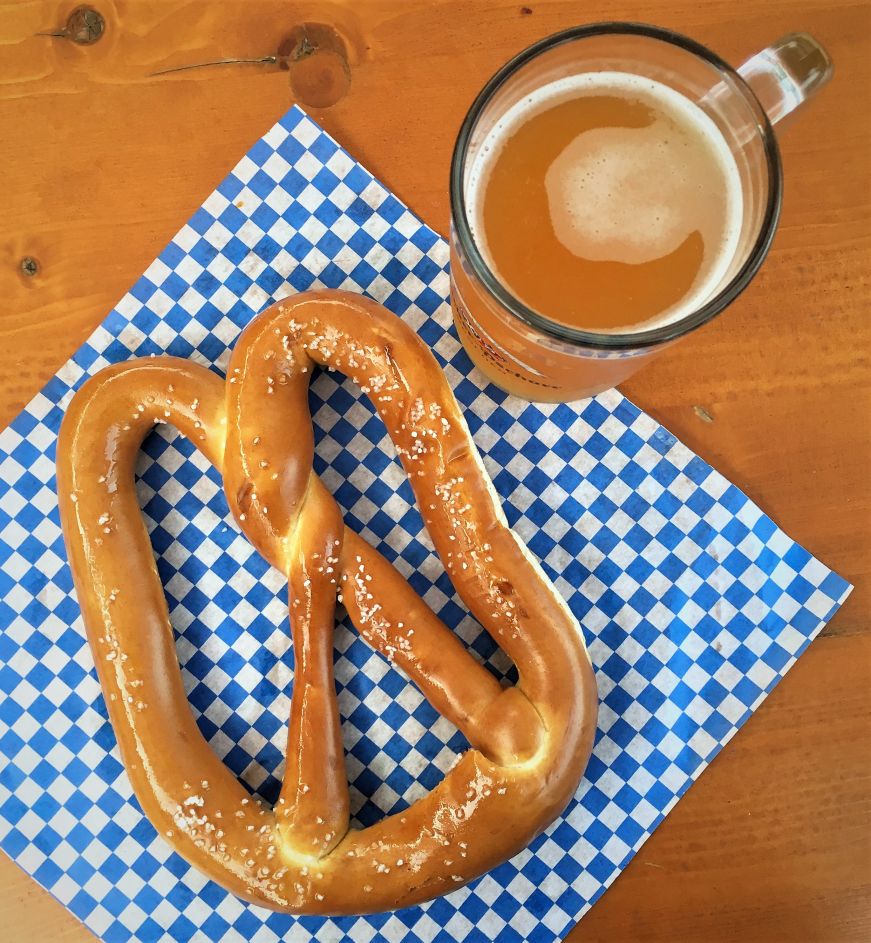 The drinks menu includes beers from Munich's Hacker Pschorr, plus a few rotating local craft selections.  For food, there are giant pretzels, sausages, and snacks like ice cream treats and chips.  Since I had to drive back to my hotel, I went with a Radler, a mix of beer and lemonade.  And even though I had just eaten dinner (I ordered the snack-sized pizza on purpose!) I couldn't resist the giant pretzel.
While it's obviously much smaller than the iconic Chinese Tower Beer Garden, Petrifying Springs Biergarten truly felt like being back in Munich.  It has the same low-key atmosphere, with a range of couples, families, and groups of friends of all ages.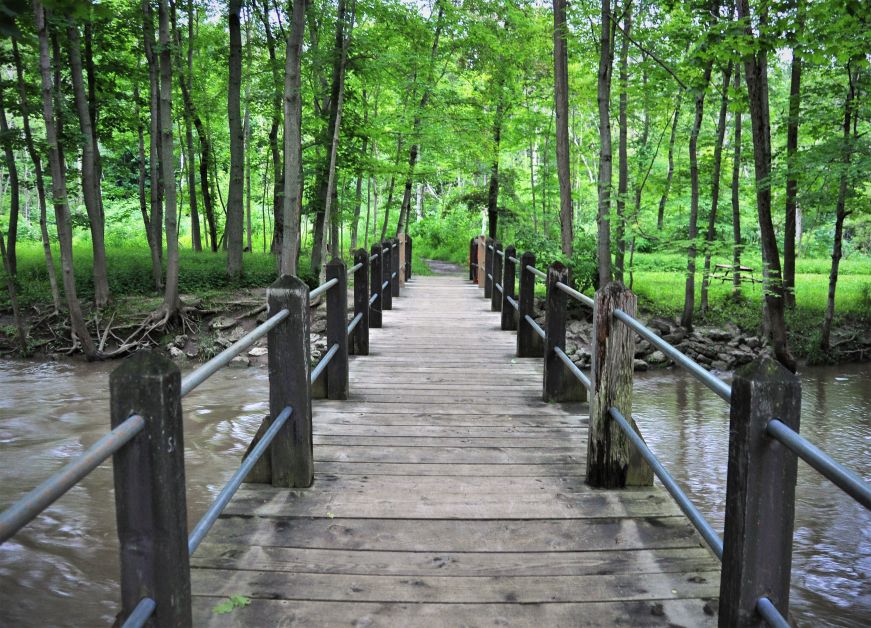 Be sure to check out Petrifying Springs Park beyond the biergarten: there are miles of trails, a lovely creek, golf courses, a playground, dog park, plenty of picnic tables, and more.
For breakfast the next morning, I went to Mike's Donuts & Chicken, which specializes in donuts with offbeat toppings like Nerds candy and Girl Scout cookies.  After careful deliberation—the donuts are huge, so there's no way I could eat more than one—I settled on the Caramel Delite Cyclops.  It's a raised donut topped with chocolate glaze and coconut and garnished with a gob of buttercream, caramel drizzle, and a Caramel Delite Girl Scout cookie.  It was an indulgent finish to a delicious 24 hours!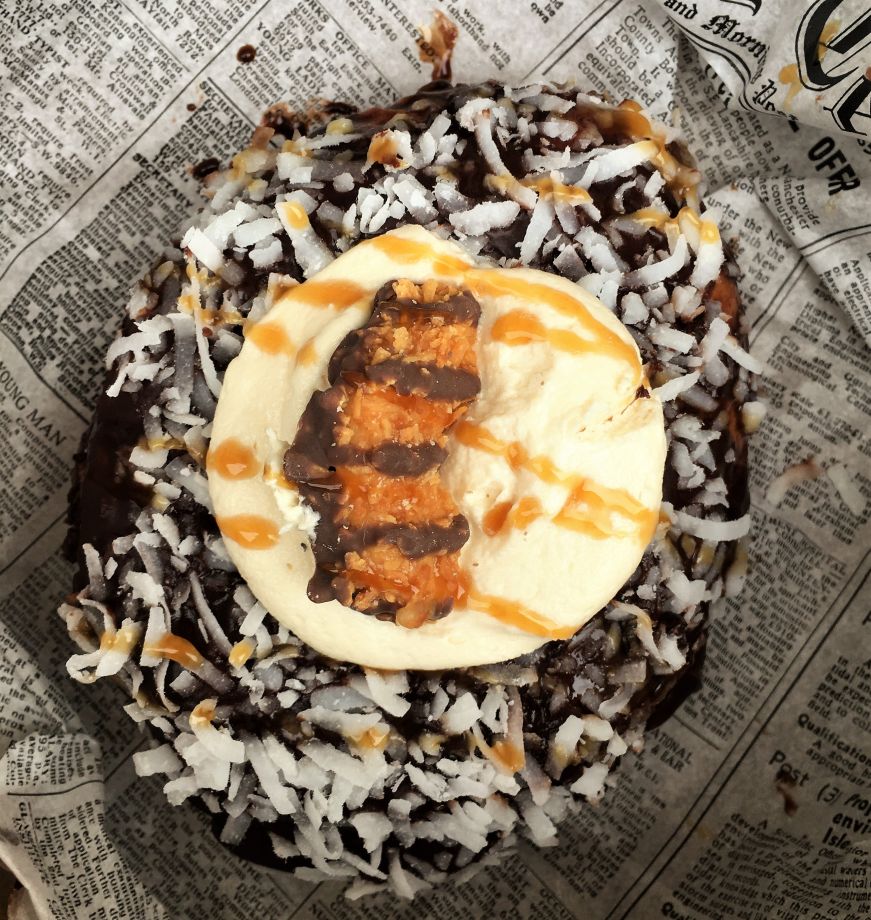 During my time in Kenosha I stayed at the Wyndham Garden Kenosha Harborside, centrally located downtown and right on the harbor.  My room had a beautiful view of the lake—I was up early enough to watch the sunrise—and the hotel has amenities like a coffee bar and infused water station in the lobby, pool, and fitness center.  In addition to wide selection of continental breakfast items, there are also hot items like eggs, breakfast burritos, and potatoes.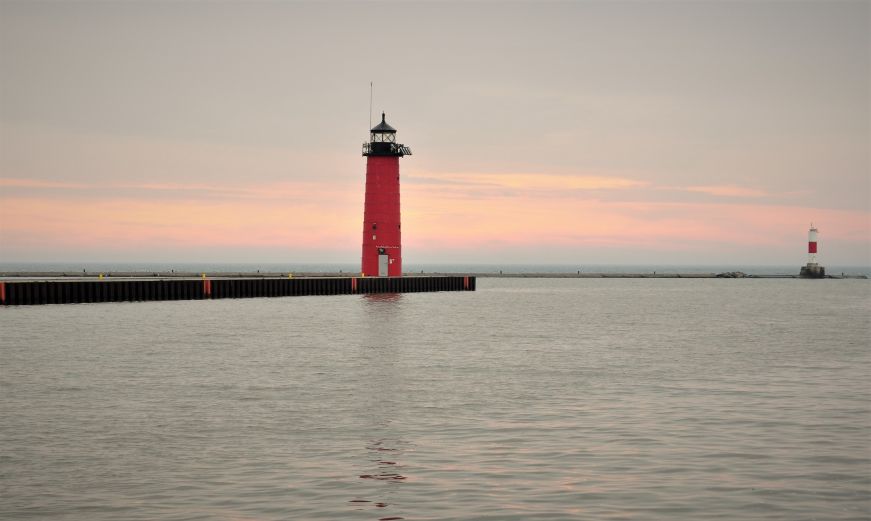 While my visit revolved around food, there are plenty of other things to do in Kenosha.  Museums include the Civil War Museum, which focuses on the war from the perspective of the upper Midwest; the Dinosaur Discovery Museum, which explores the link between dinosaurs and birds; the Kenosha History Center; and the Kenosha Public Museum.  Kenosha is also known for its trout and salmon fishing, boasting the highest catch-per-hour rate in Wisconsin.  Visitors can arrange a fishing charter, and TG's Restaurant & Pub will cook your fresh catch for you.
One more tip: on your way out of town, stop by Mars Cheese Castle, which is located west of Kenosha off of I-94.  Calling the place a cheese shop is kind of like calling Amazon an online bookstore: technically accurate, but only part of the picture.  It actually is a castle, complete with a tower and turret; inside, there's a dizzying array of foodstuffs.  There's an onsite bakery turning out breads, cookies, and kringles (Wisconsin's official state pastry).  Obviously, there's cheese, with a decent selection of local, domestic, and imported cheeses with some nice pre-packaged Wisconsin-themed gift boxes.  There's a liquor store with lots and lots of Wisconsin beer.  There's a wine section with plenty of Wisconsin bottles.  There are cigars and chocolates and popcorn and sausages and crackers and jams and souvenir T-shirts.  In case you work up an appetite, there's a deli serving sandwiches and ice cream, as well as a tavern.  The place has to be seen to be believed.
Want to plan your own trip to Kenosha?  Start with Visit Kenosha for information about accommodations, dining, and attractions.
Many thanks to Visit Kenosha for hosting my stay in Kenosha.
Kenosha was the third stop on my Wisconsin road trip.  Read about the other places I visited:
If you enjoyed this post, pin it!