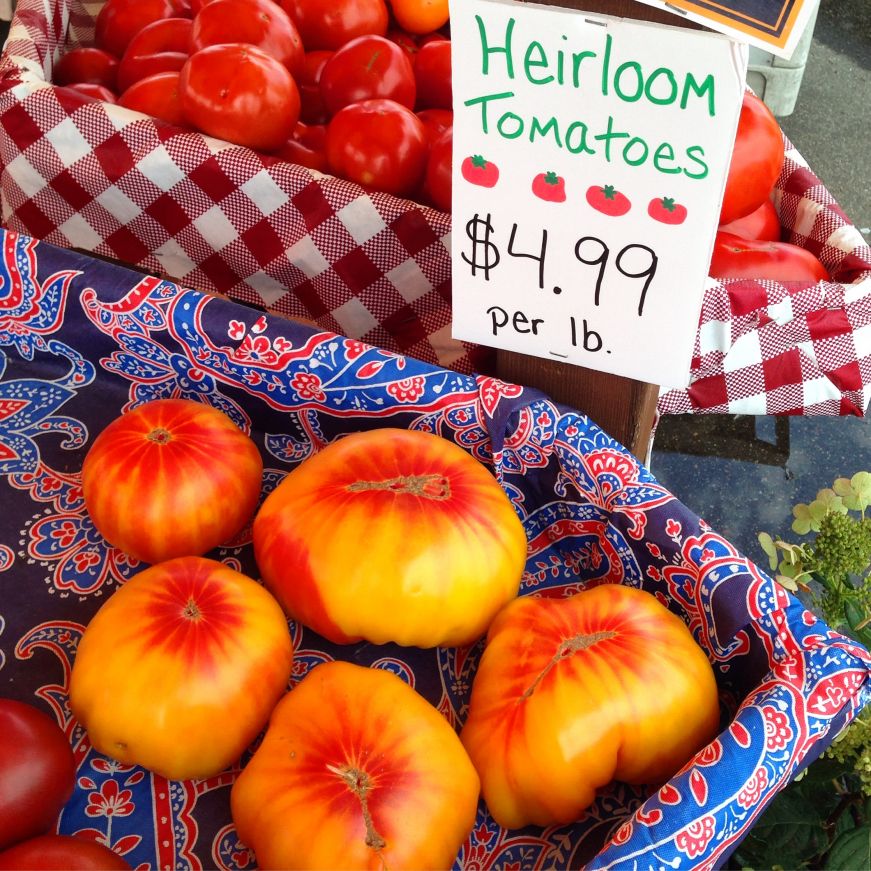 This post is sponsored by Untiedt's Vegetable Farm, Inc.  I've been an Untiedt's shareholder since their first CSA season in 2011, and I'm excited to be working with them to promote CSA subscription.  You can learn more, read their frequently asked questions page, and purchase a prorated CSA share on Untiedt's website.  As always, all content and opinions are my own.
Your weekly CSA box was loaded with tasty-looking produce: tomatoes and zucchini, cauliflower and kale, cucumbers and corn.  The plan was to eat your produce while it was at peak freshness.  But then life happened: you had to work late, the kids had a soccer tournament, your sister invited you over for pizza.  Now your crisper is filled with vegetables that are a little past their prime, and you're eyeing the garbage can or compost bin.
It's a common problem.  According to The Atlantic, 50 percent of the produce in the United States is thrown away, costing a family of four about $1,600 per year.  Unfortunately, many of those fruits and vegetables don't need to be discarded—even though that tomato isn't picture-perfect, it's still delicious and nutritious. 
Here are three tasty ways to salvage your produce.  The best part?  You'll save time and money by shopping from your refrigerator.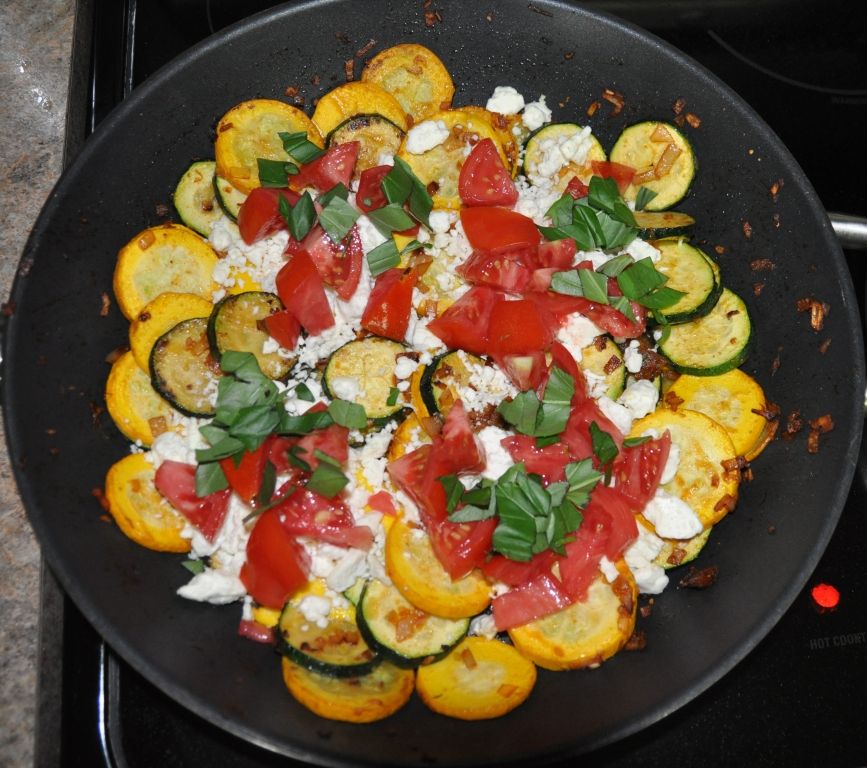 Option one: Cut off the soft spots
Maybe we've been influenced by the displays of pristine produce at the supermarket or maybe the photogenic food on Instagram is to blame.  But just because your tomato has a soft spot or your cauliflower has a brown patch doesn't mean it's inedible.  Cut off the less-than-desirable portion and use the remainder for whatever recipe you had initially planned.  No one will notice that your tossed salad is topped with 80 percent of a tomato instead of the whole thing or that your stir fry has a little less onion than intended.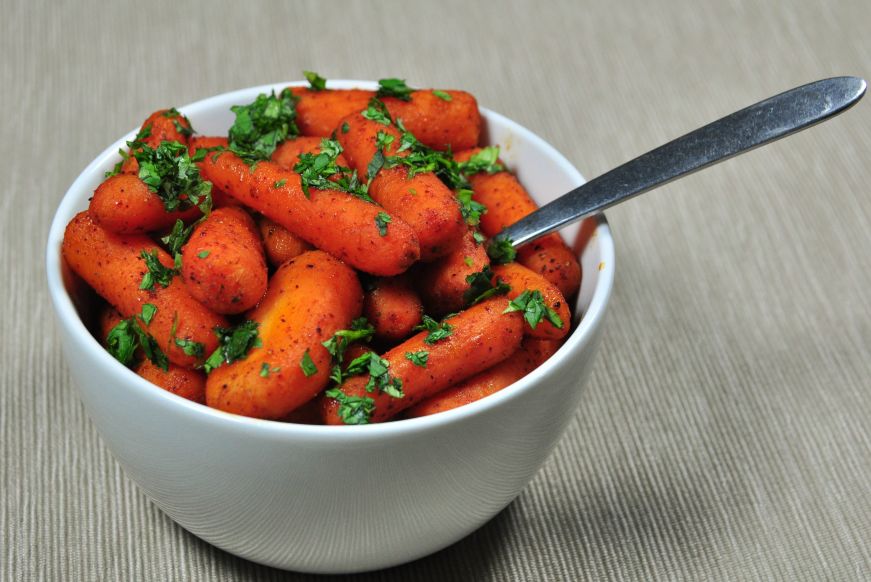 Option two: Cook it down
While your original plan might have been to eat your vegetables raw, consider cooking them if they're no longer crisp enough for your liking.  Greens can be wilted and added to omelets or stirred into scrambled eggs.  Cabbage can be braised with vinegar for a tangy side dish, charring bell peppers heightens their sweetness, and carrots can be roasted or seared.
Soups are another forgiving way to use your not-quite-perfect vegetables.  Pull out a favorite recipe or improvise with whatever you have in your crisper.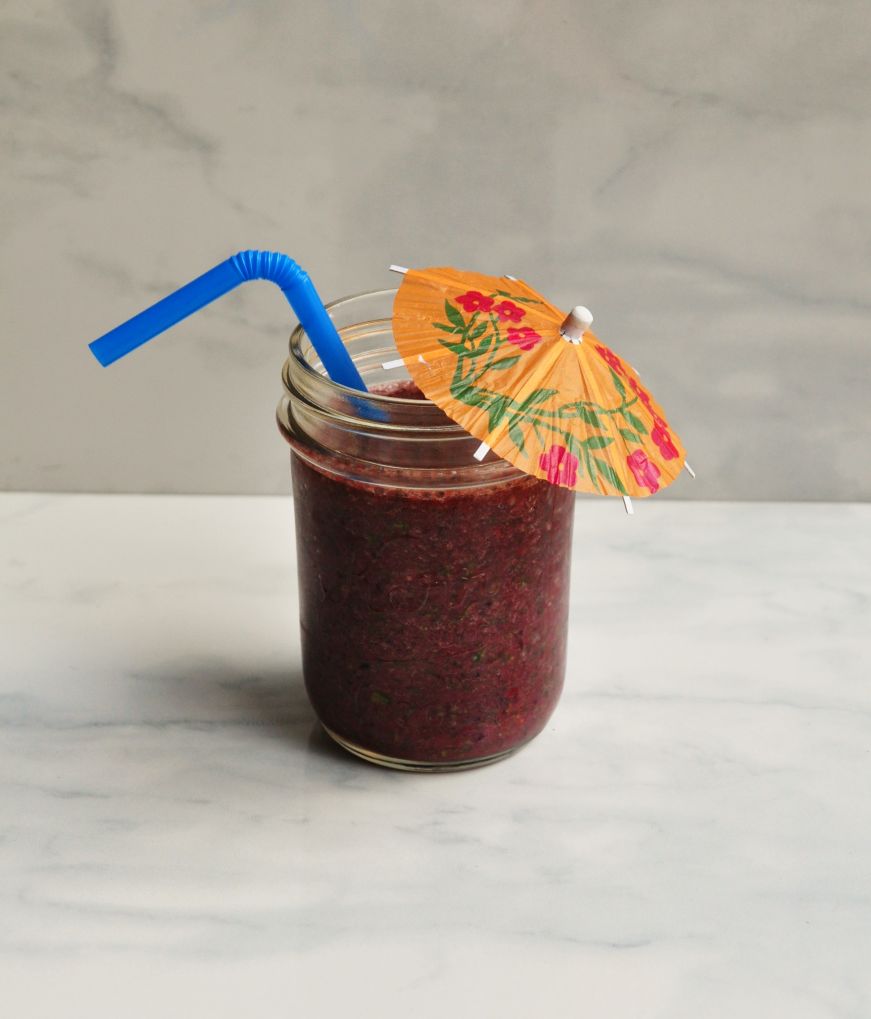 Option three: Blend it up
Smoothies are a great way to add more vegetables to your diet, and since they're being blended anyway it doesn't matter if they're not quite crisp.  Kale and spinach are popular smoothie additions (even skeptics will love this fruit and kale smoothie).  Cucumbers, zucchini, beets, and carrots also work well—if you don't have a high powered blender, shred or grate firmer vegetables before blending.
Cold soups are another way to use blended vegetables.  Cold tomato soup is delicious no-cook meal on a hot day, and a batch of gazpacho can make use of your past-their-prime tomatoes, cucumbers, peppers, and onions.
Further reading:  
Thank you to Untiedt's for sponsoring this post. 
If you enjoyed this post, pin it!