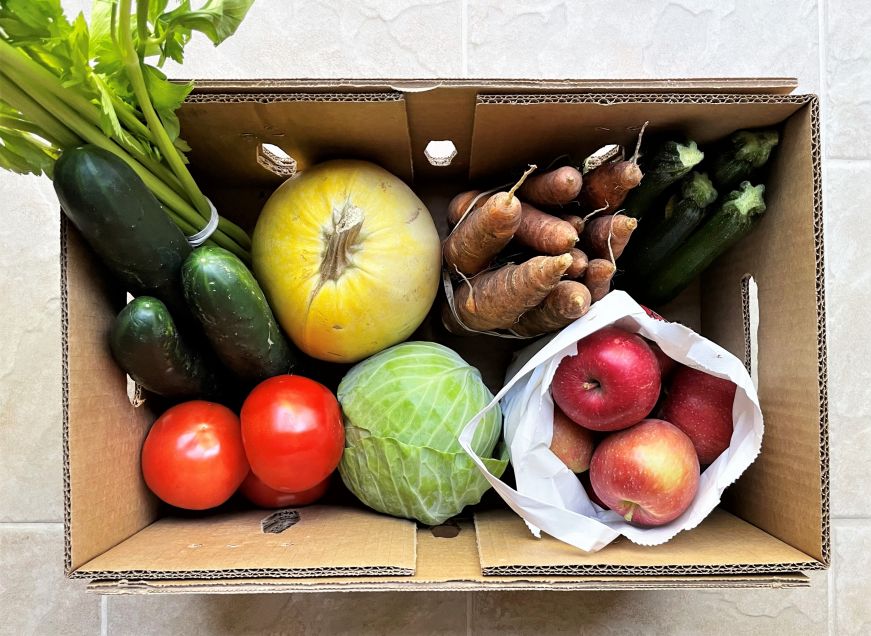 This post is sponsored by Untiedt's Vegetable Farm, Inc.  I've been an Untiedt's CSA member since their first CSA season in 2011, and I'm excited to be working with them to promote their CSA program.  You can learn more and read their frequently asked questions page on Untiedt's website.  As always, all content and opinions are my own.
Happy 2022 CSA Week!  It's definitely still winter in Minnesota, but I'm looking forward to warmer days by subscribing to a CSA share from Untiedt's Vegetable Farm.  CSA stands for Community Supported Agriculture: you purchase a share from a local farmer, and in return you get a portion of the harvest every week for the duration of the growing season.
This will be my 12th season as an Untiedt's CSA member, and over the years I've noticed that family, friends, co-workers, and acquaintances tend to ask me the same questions when they're considering CSA membership.  If you're wondering if a CSA is right for you, here are those frequently asked questions, with my honest answers as a longtime CSA member.
Do you have to go to the farm to pick up your CSA share?
Nope!  CSA programs typically offer convenient pick up locations at local businesses and farmer's markets.  For example, Untiedt's offers dozens of pick up sites throughout the Twin Cities metro, including at their farm stands and several Kowalski's grocery stores.  My pick up location is an Untiedt's farm stand a 15-minute drive from my house.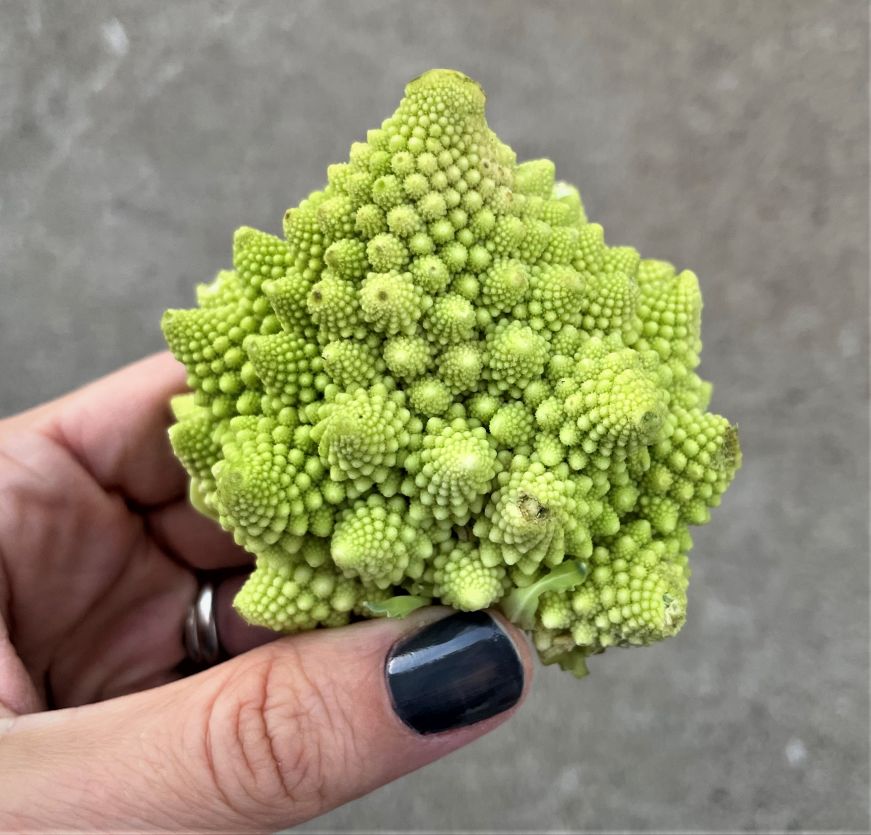 What kind of produce do you get?
Since everything is grown locally, it varies depending on the season.  In June, my CSA box includes a lot of lettuce; midsummer is all about tomatoes, corn, and cucumbers; and by fall my share is loaded with squash and apples.  Eating produce when it's at its best is truly a revelation—there are so many vegetables I've tried over the years that I didn't realize could taste so good!
Untiedt's grows over 50 varieties of fruits and vegetables, including familiar items and some that may be new to you, like jicama, bok choy, and garlic scapes.  You'll never receive an entire box of the same item—family shares include 7-10 different items each week and mini shares feature 5-7 different items.
Is it hard to eat everything in your share?
No, but with a couple of caveats—I've found that meal planning is essential, and it's also helpful if you're willing to try new recipes and different ways to prepare produce.  Here are my favorite tips for eating up your CSA share, and here are the meal templates I use to make meal planning easy.
The Untiedt's mini share is a great option if you're concerned about eating up your produce.  It's designed to feed 2 people, with fewer items in smaller quantities.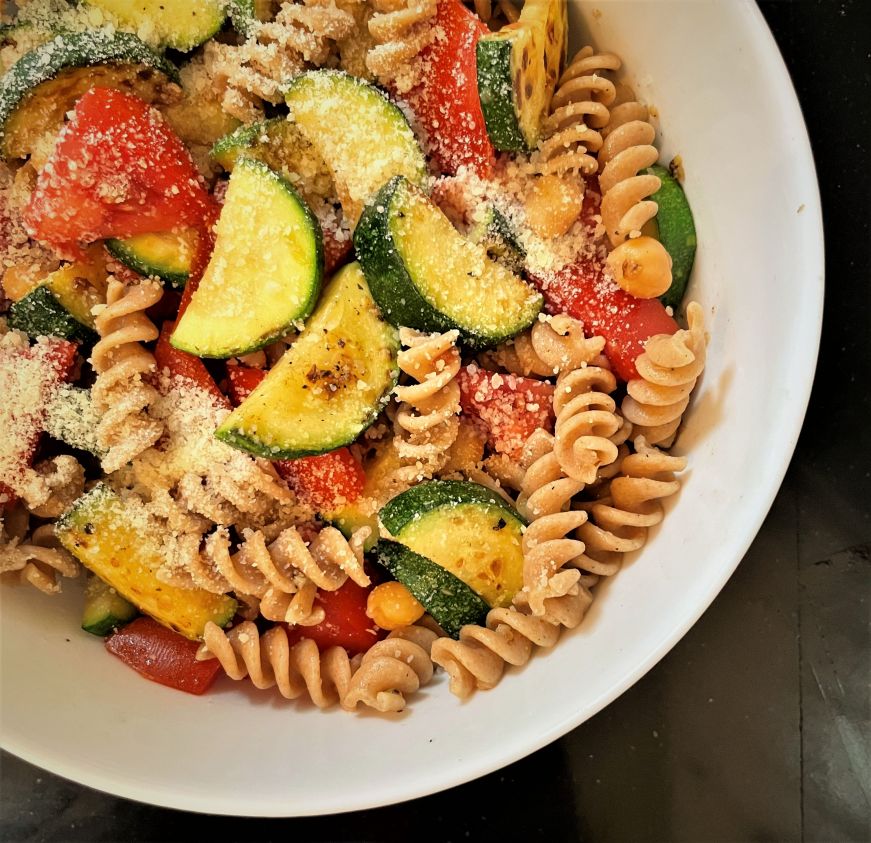 What if you get a vegetable you don't like?
First, I try cooking it in a new way.  For example, I spent years thinking that I disliked sweet potatoes—actually, I'm just not a fan when they're paired with brown sugar or other sweeteners.  When roasted with with olive oil and savory herbs like sage or rosemary, sweet potatoes transform into one of my all-time favorite vegetables.  You can also try incorporating a vegetable into a recipe where it plays a supporting role (like this Mushroom, Chard, and Noodle Soup) instead of eating it on its own.
If you truly don't like something in your CSA share, offer it to your family, friends, or neighbors.  Often the produce you dislike is a treat for someone else.
Why do you join a CSA every year?
There are so many reasons!  I appreciate the quality of the produce, and picking up a box of produce is more convenient for me than browsing the farmer's market.  It's a foolproof way to incorporate more vegetables into my diet.  I enjoy the creative aspects of cooking and meal planning, as well as trying new produce and recipes.  I think it's important to support local farmers.  And it's fun to be surprised every week—I need some spontaneity in my life!
Ready to join the CSA program from Untiedt's Vegetable Farm?  Family and mini shares are available on the Untiedt's website.  Payment plans are available.
Further reading:  
If you enjoyed this post, pin it!