This post is sponsored by Untiedt's Vegetable Farm, Inc.  I've been an Untiedt's CSA member since their first CSA season in 2011, and I'm excited to be working with them to promote their CSA program.  You can learn more and read their frequently asked questions page on Untiedt's website.  As always, all content and opinions are my own.
When I first subscribed to a CSA, I tried to track down a recipe for every type of produce we got in our share: pasta with fresh sauce for tomatoes, gnocchi with zucchini and feta, chili sesame green beans, spicy maple roasted carrots.  However, the produce in my CSA share doesn't always exactly line up with a recipe—maybe I only have one zucchini instead of three, or twice as many green beans as the recipe calls for.
Or maybe it's been a hectic day, or I'm missing a key recipe ingredient, or we're in the middle of a heat wave and I don't want to turn on my oven.  That's where CSA meal templates come in: instead of a rigid set of ingredients and instructions, they're more of a starting point.  They provide the structure I need to actually start preparing dinner instead of staring at the fridge, while also being flexible enough to accommodate the produce that I have on hand.
Here are some of my favorite CSA meal templates—all of them can be adapted for vegetarians or vegans, and there are plenty of ideas for a variety of CSA vegetables.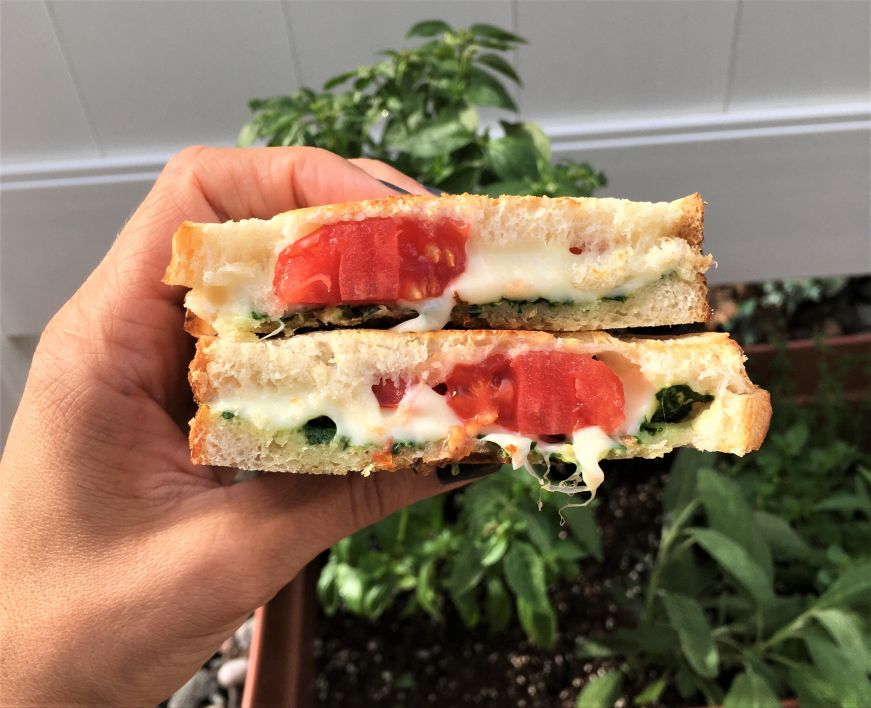 1. Sandwiches
Sandwiches are the ultimate easy, oven-free meal.  There's always the classic BLT—it's perfect for highlighting the flavor of fresh tomatoes, especially heirloom varieties.  You can also borrow an idea from your favorite sandwich shop, and add sliced cucumbers, radishes, onions, and peppers to a cold cut and cheese sandwich.
If you'd prefer a vegetarian option, try making a hummus or guacamole wrap filled with fresh vegetables.  Fresh tomatoes are a tasty addition to grilled cheese sandwiches (especially if you include pesto), or you can make a panini with sauteed zucchini, onions, and your favorite cheese. 
Don't forget about open-faced sandwiches—this year I've added tomato egg toast to the dinner rotation.  Just toast a piece of bread, add a thick slice of tomato, and top with a fried egg.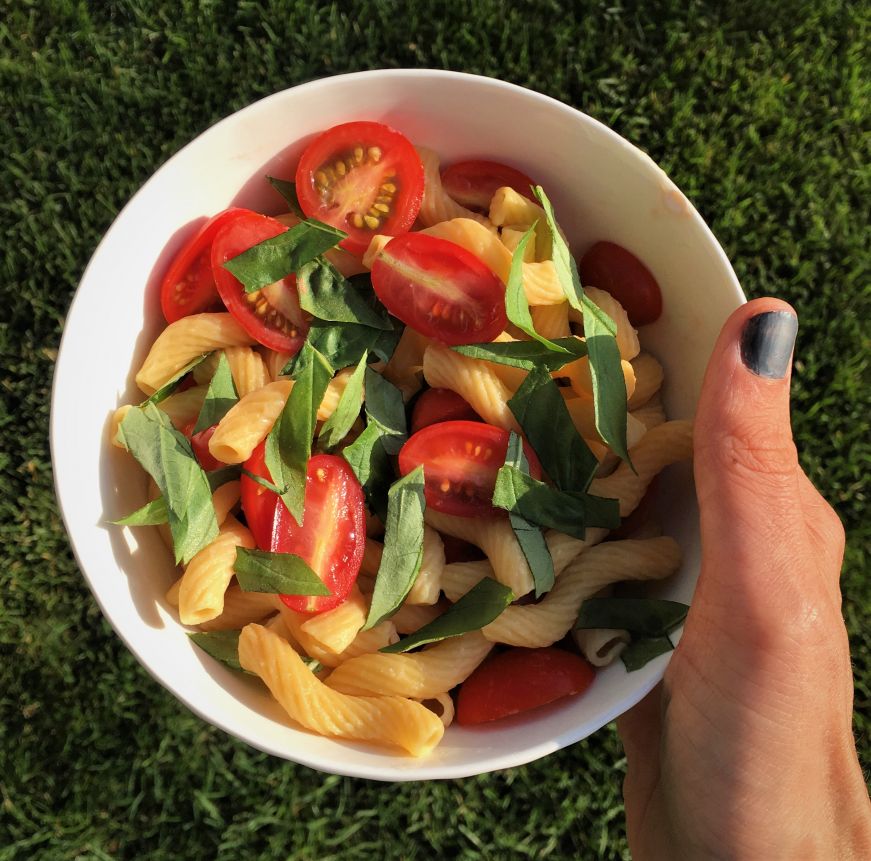 2. Pasta
Many of my favorite CSA recipes involve pasta, so it makes sense that it's also one of my favorite meal templates.  Sometimes dinner is as simple as topping a bowl of noodles with chopped tomatoes, fresh basil, and grated Parmesan. 
If you're in the mood for something more involved, you can saute vegetables like zucchini, peppers, eggplant, kale, and/or onions and toss the cooked vegetables with prepared pasta.  Another one of my go-tos is to roast broccoli with garlic, add it to pasta, and then grate on some fresh lemon zest.  You can also make a cold pasta salad with crisp vegetables like cucumbers, snap peas, and cherry tomatoes, tossing it with a pre-made or homemade vinaigrette dressing or pesto. 
To include some protein with your meal, add canned chickpeas or cannellini beans or meats such as shredded rotisserie chicken, sliced steak, or diced ham.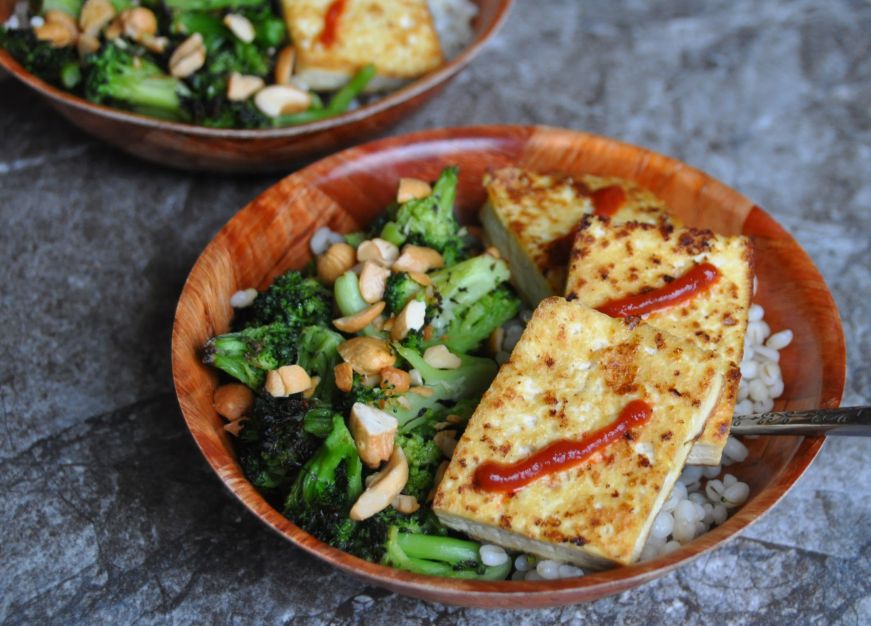 3. Nourish bowls
I've been seeing "nourish bowls" and "grain bowls" on a lot of restaurant menus lately, and they're something you can easily make at home.  Plus, you can customize each serving—perfect if you're feeding picky eaters.
Start with a grain like rice, quinoa, barley, farro, or couscous.  Next, add a layer of roasted vegetables.  Broccoli, cauliflower, sweet potatoes, carrots, beets, squash, and Brussels sprouts work especially well.  Add a protein, like shredded rotisserie chicken, canned beans or chickpeas, or a fried egg.  Finally, top it with your dressing of your choice or a condiment like hummus, pesto, or sriracha sauce.  While it's not critical, it's nice to add some textural contrast with a crunchy topping like nuts, sunflower seeds, or croutons.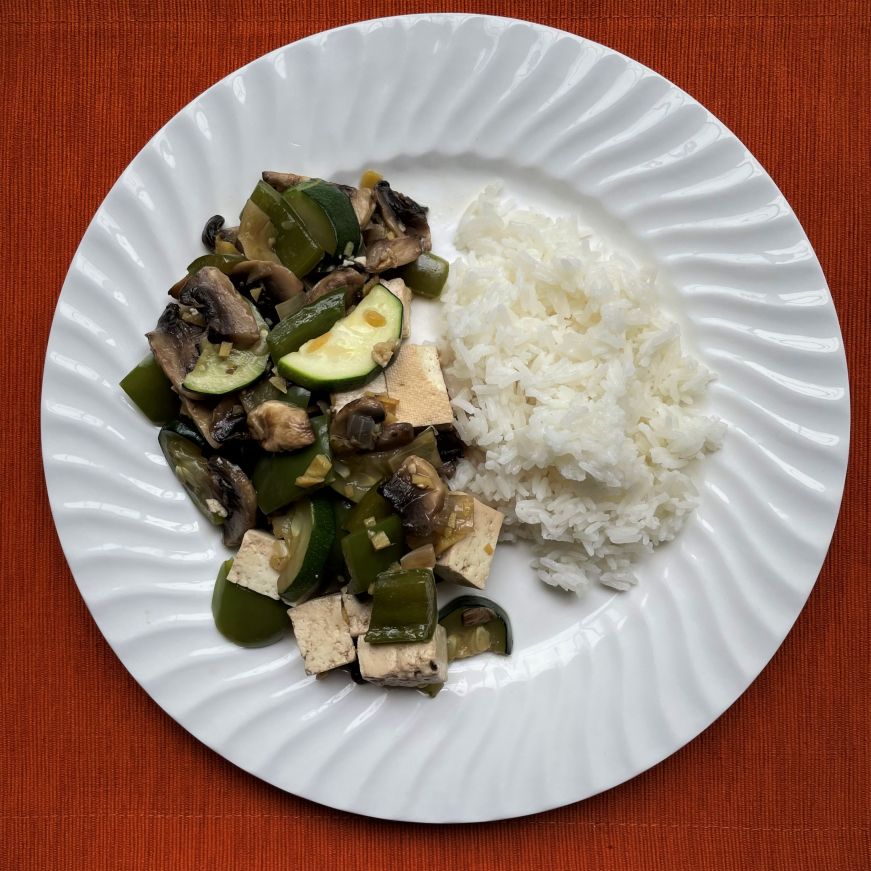 4. Stir fries
Stir fries have become my default way to clear out the random vegetables in my refrigerator at the end of the week, like a zucchini that's seen better days, some leftover peas, and a bit of onion.
I start by sauteing onion, garlic, and ginger in sesame oil (canola or coconut oil are fine too).  Then I add my sturdy vegetables like eggplant and carrots, along with soy sauce and oyster sauce.  Once the sturdy vegetables have cooked a bit, I add the vegetables that taste best when crisp-tender, such as zucchini, peppers, green beans, and snap peas.  You can also include tofu, meat, or scrambled eggs.  I typically serve stir fries with rice, but you could serve it over noodles instead.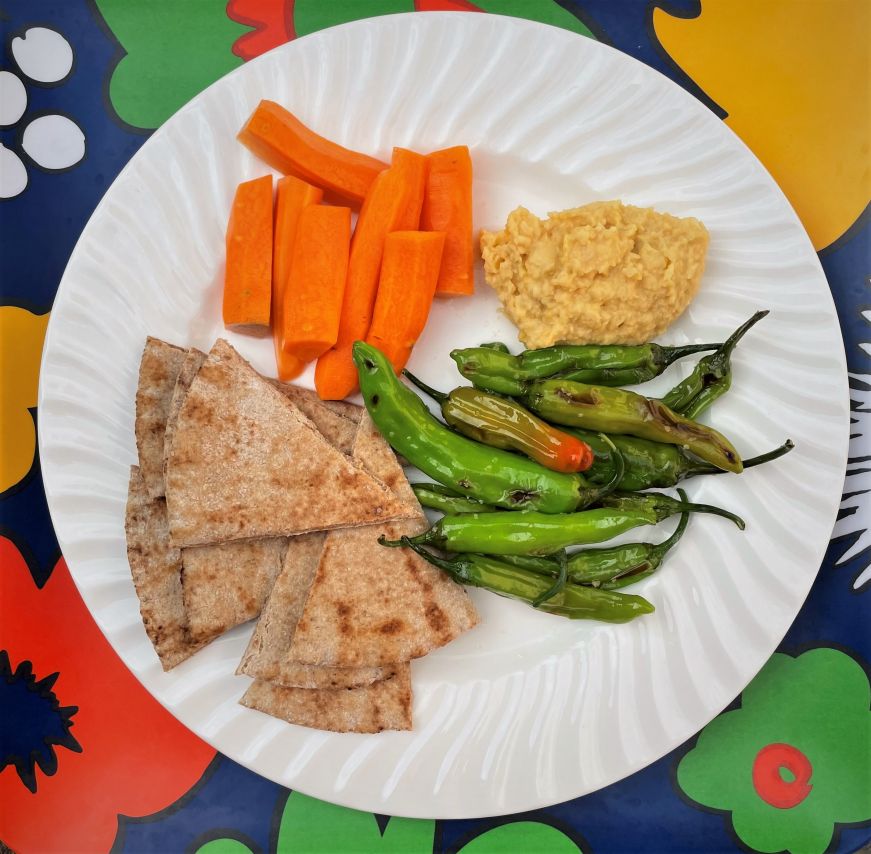 5. Veggies and dip platter
Veggies and dip aren't just an appetizer—they're a great easy dinner, especially if you've planning a picnic.  Start with a homemade or purchased dip like hummus, white bean dip, or a sour cream dip.  If you'd like to use raw vegetables, carrots, cucumbers, zucchini, cherry tomatoes, green beans, and peppers work well.  Alternatively, you can grill up some zucchini, roast a pan of beets, or blister shishito peppers in a skillet with olive oil. 
To make my veggie and dip platter into a meal, I include a carbohydrate like pita wedges, crackers, or sliced bread.  It's also fun to add extras like olives, nuts, cheese, and charcuterie.
Inspired to include some locally grown produce in your dinners?  There's still time to join the 2021 CSA program from Untiedt's Vegetable Farm—prorated family and mini shares are available on the Untiedt's website. 
Further reading:
If you enjoyed this post, pin it!