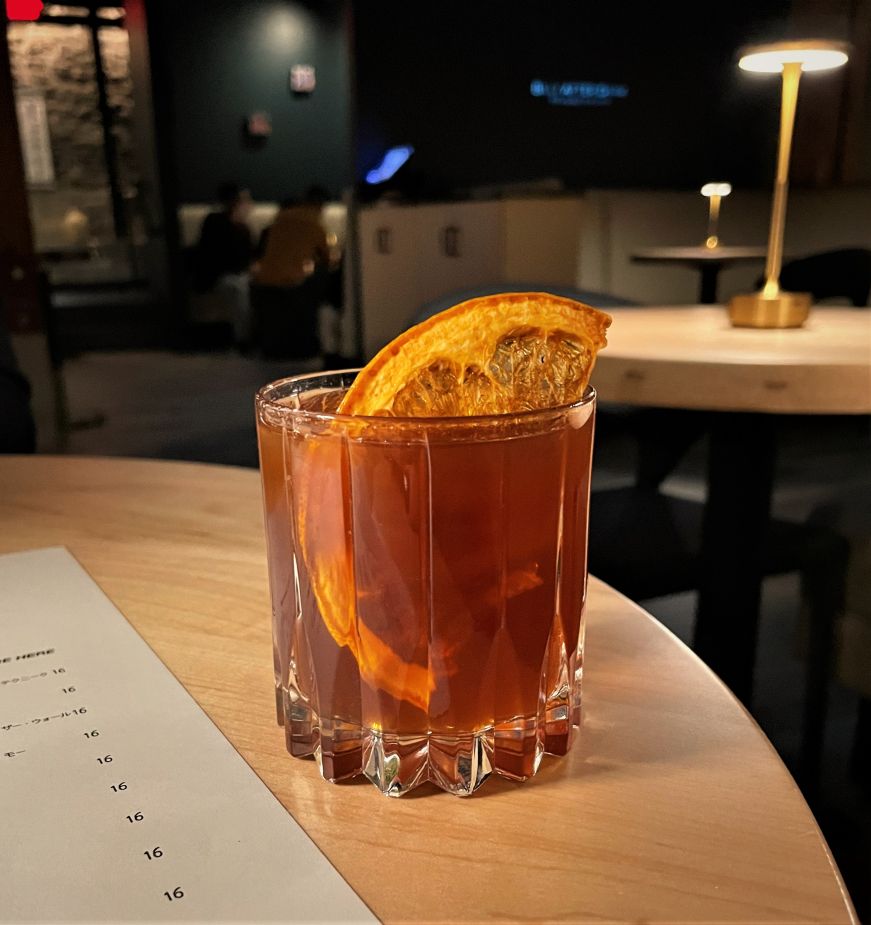 Hidden entrances, secret passwords, strong drinks: once an illicit way obtain alcohol during Prohibition, a century later, speakeasies have been reimagined as stylish spaces to enjoy craft cocktails.  As I mentioned in my post about the best distilleries in the Twin Cities, I am very much a cocktail person, and speakeasies appeal to my love of history and penchant for the dramatic.  The Twin Cities and surrounding suburbs are home to several speakeasies, and here's a guide to my favorites—I'll update this post periodically with new finds.
Speakeasies are listed alphabetically within each geographical category.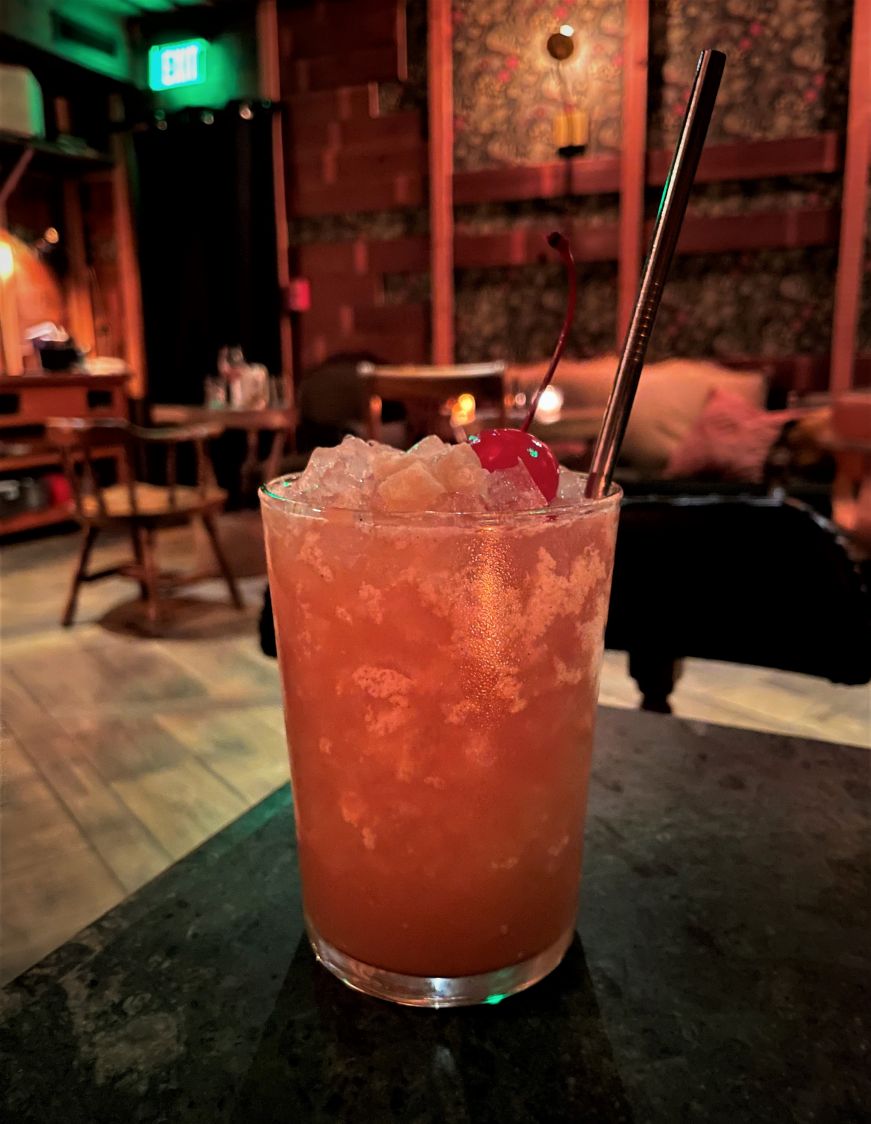 Minneapolis
Confession: I still haven't dined at Young Joni, a restaurant in Northeast Minneapolis by James Beard-awarding winning chef Ann Kim.  But I love the adjacent speakeasy, the Back Bar at Young Joni.  In addition to truly inventive cocktails with quirky themes, the restaurant's full pizza menu is available to order (I like the mushroom-topped Umami Mama and Mike enjoys the Basque, although every pizza we've tried has been fabulous).  As far as the atmosphere, imagine your grandma's basement has been transformed into a cocktail bar: there's a reel-to-reel tape deck behind the bar, food is served on retro stoneware, and the walls are decorated with floral wallpaper and oil paintings. 
The current cocktail menu features drinks inspired by specific episodes of beloved television shows; my favorite is the Stranger Things S1 E8 "The Upside Down", which includes Jamaican rum, aquavit, orange, tepache shrub, sour cherry, and brown butter "gardenia mix".  Like the pizzas, every drink we've tried has been consistently been delicious and well-balanced, and there are always a handful of thoughtful non-alcoholic cocktails.
The Back Bar at Young Joni offers seating on a first come, first serve basis; we tend to go on the early side (around 5 p.m. or 6 p.m.) and have never had a problem getting a seat.  Look for the red light in the alley alongside the restaurant.
165 13th Avenue NE, Minneapolis; 612-345-5719; youngjoni.com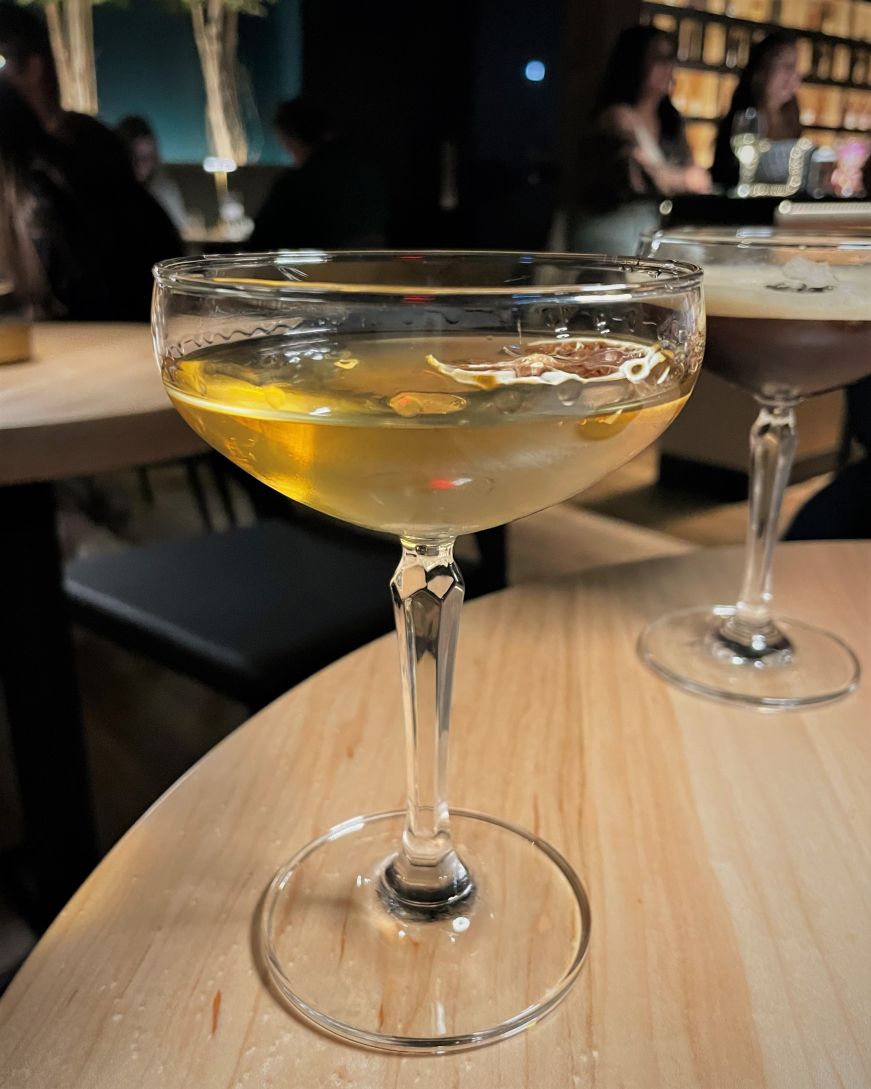 Just figuring out how to make a reservation at Billy After Dark is a challenge, much less tracking down the location (hint: it's in the North Loop).  Once you're in the door, the cocktail list is similarly mysterious: instead of listing the ingredients, each drink is described by the emotions it's meant to evoke.  If this sounds strange and out of your comfort zone, give it a shot anyway—my visit to Billy After Dark is one of the most memorable dining experiences I've ever had.
Billy After Dark is definitely a see and be seen kind of spot, so I would recommend dressing up a bit—the official dress code is "smart casual" which seems to mean dresses or nice jeans and a blazer for women and button down shirts for men.  Also, if you have food allergies or particular ingredients you really hate, let your server know, so they can tell you which drinks to avoid.
Reserve your spot at Billy After Dark as far in advance as possible, since they're often booked up.  If you need help finding the entrance, ask the staff at Billy Sushi to point you in the right direction.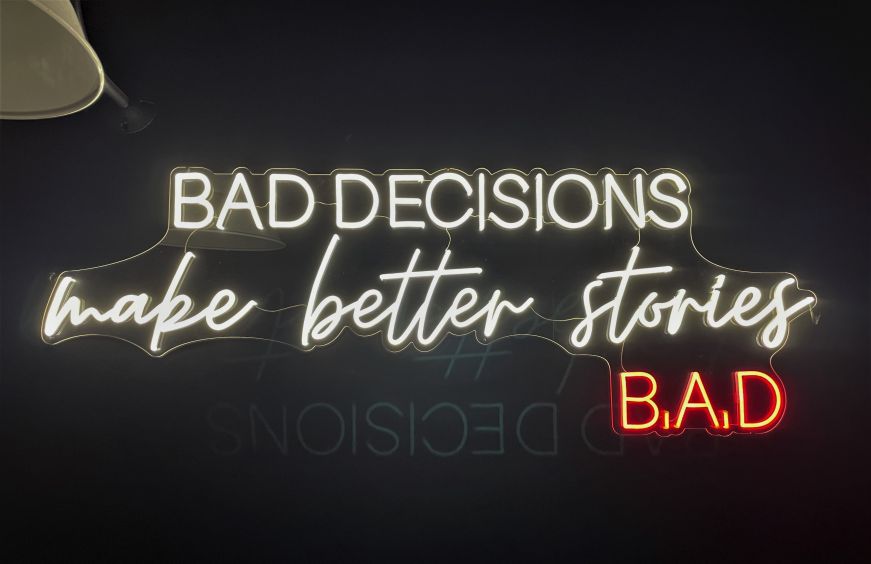 Get past the bouncer at Volstead's Emporium and step back in time to the 1920s—with dim lighting, velvet curtains, and antique furniture, you'll feel like you're in another era.  The ever-changing drink list includes signature cocktails, plus several non-alcoholic options including zero-proof cocktails and non-alcoholic wine and beer.  There's also a food menu and a schedule of live music and comedy.
Walk-ins are welcome, and reservations are available from 5:00 p.m. to 9:00 p.m. (after 9:00 p.m. Volstead's is walk-in only).  As a couple that's happy to sit at the bar, we've always been able to get in without a reservation, but it might be a good idea to make one for a larger group or if you prefer a table.
711 West Lake Street, Minneapolis; 612-701-8101; volsteads.com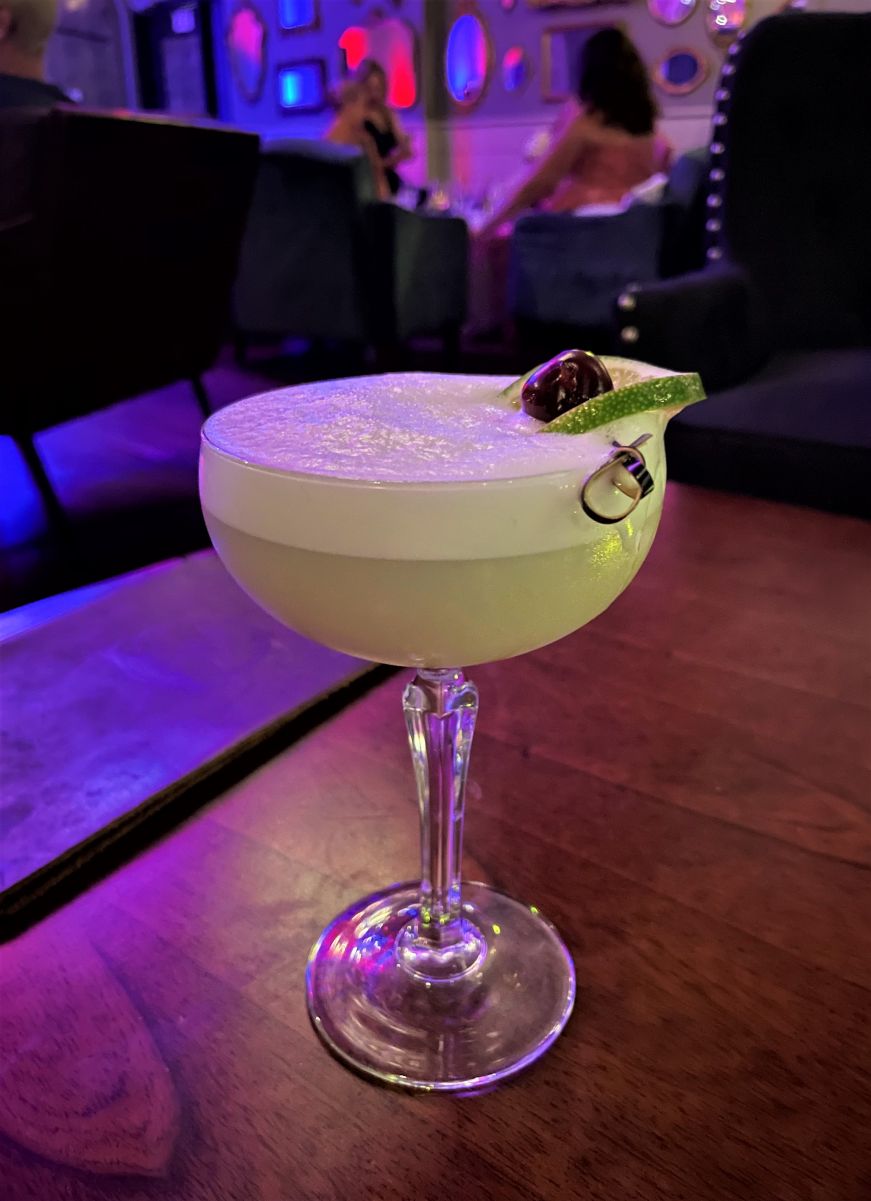 Suburbs
Since it's a 10-minute drive from my house, the Anoka Hardware Store is the speakeasy I frequent most often.  The drinks are top-notch but the vibe is more casual.  Most people are wearing jeans, and the decor is an eclectic combination of kitsch and classic Hollywood glam.  It's also an intimate live music venue—nearly every night features a jazz, blues, or guitar performance. 
The cocktail menu is extensive, with both dramatic, creative drinks and well-executed classics, often made with locally-produced craft spirits.  I enjoy the smoked old fashioneds—a server rolls over a little cart with a smoke-filled glass case, and you can leave your drink in for as long as you want, depending on how much smoke you want infused into it.  The selection of whiskey is quite good, and although I always opt for a cocktail I'm going to have to try one of the whiskey flights soon.  There are always a few some non-alcoholic cocktails available, as well as some light snacks and cheese and charcuterie boards.
Since seating is limited, reservations are a must.  Weekdays can be unexpectedly busy, since Wednesdays are $6 old fashioned night and old fashioned flights are offered on Thursday.  Look for the red light in the alley, and make sure you have the secret password.
201 Alley, Anoka; 763-316-6118; anokahardwarestore.com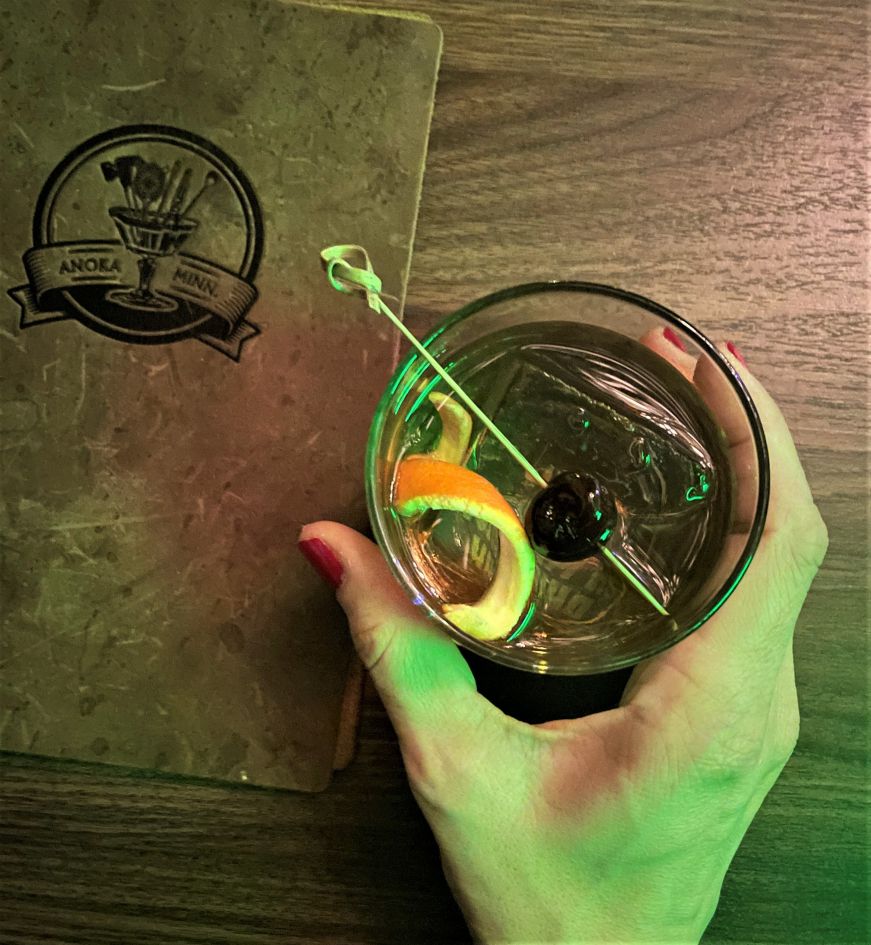 Follow the soft strains of 1920s jazz to find the hidden door to the Velveteen, a basement speakeasy in downtown Stillwater's JX Event Center.  Like Volstead's Emporium, the decor and atmosphere are heavily informed by classic Prohibition-era speakeasy culture, and it's not uncommon to see people in 1920s attire. 
The cocktail list is a nice balance of classic cocktails and seasonal signature drinks—I'm partial to the Aviation and Corpse Reviver #2, and I've also enjoyed many of the signature cocktails I've sampled, especially from the summertime menu.  In addition to drinks, the Velveteen offers a full food menu, with small plates and entrees; we've enjoyed the cheese and charcuterie plates.
Reservations for the Veleteen are available by phone but aren't required.  We've never had any issues getting seated as a party of two, but it might be worthwhile if you need a table for larger group.
123 2nd Street, Stillwater; 651-342-2571; thevelveteenspeakeasy.com
Further reading:
If you enjoyed this post, pin it!