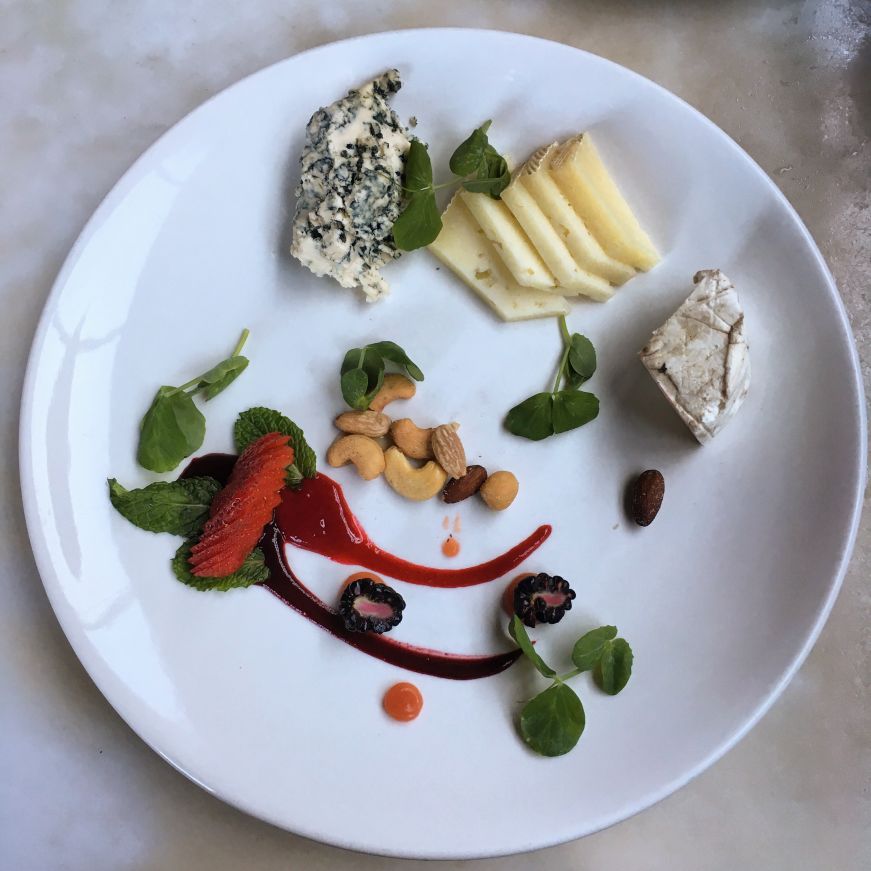 As a Twin Cities-based blogger and food writer, there is one question that I hate more than any other: "What's your favorite restaurant?"
Immediately, my mind goes blank and I forget everywhere I've ever eaten.  I stammer out the first thing that pops into my head (usually it's W.A. Frost & Company).  My questioner inevitably looks disappointed, no doubt hoping for some sort of impassioned discourse on the merits of an offbeat farm-to-table Korean-inspired pasta joint.  I feel like an idiot, because I do, after all, write about food for a living.  I should be able to come up with a favorite Twin Cities restaurant for every occasion and cuisine.
Hence, this very subjective blog post of my personal favorites.  Hopefully, it will serve to refresh my memory so that my mind never again goes blank when I'm asked for a restaurant recommendation.  Or maybe I should just get business cards printed with the URL.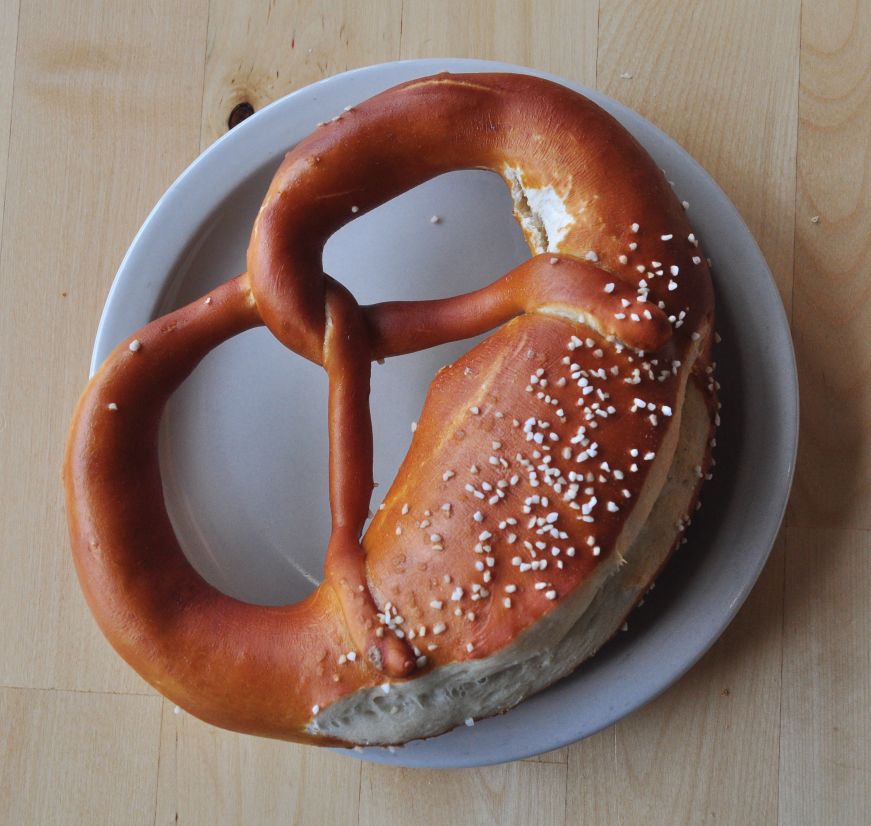 Aki's Bread Haus (Minneapolis) One of my favorite things about visiting Germany is eating my weight in bread and pastries, and this modest bakery in northeast Minneapolis is the closest I can get without a plane ticket.  The pretzels, brötchen, and cherry streusels are my favorites.  Breads sold by the loaf include white pan bread, honey-oat, French boule, cardamom, bauernbrot (dark sourdough), and white sourdough.  There are also pastries like cinnamon walnut rolls, apple streusel, bread pudding, and cinnamon sticks.  The bakery has a small, cheery seating area, or you can get your selections to go.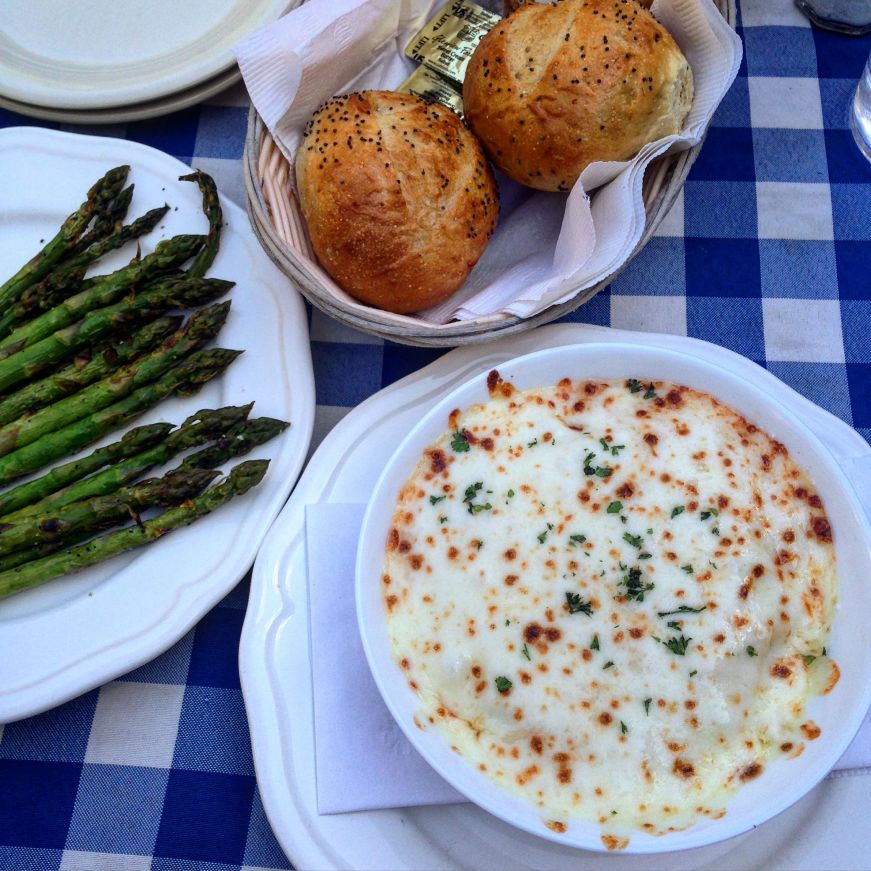 Black Forest Inn (Minneapolis) Another German pick, this Eat Street standby has been serving housemade bratwurst and spätzle since 1965.  The leafy patio is lovely in the summer months, and on the colder days the dark, wood-paneled interior feels like a cheap trip to Bavaria.  I love the spätzle and cheese casserole, and other house specialties include sauerbraten, Wiener schnitzel, and hasenpfeffer (made with locally raised rabbit).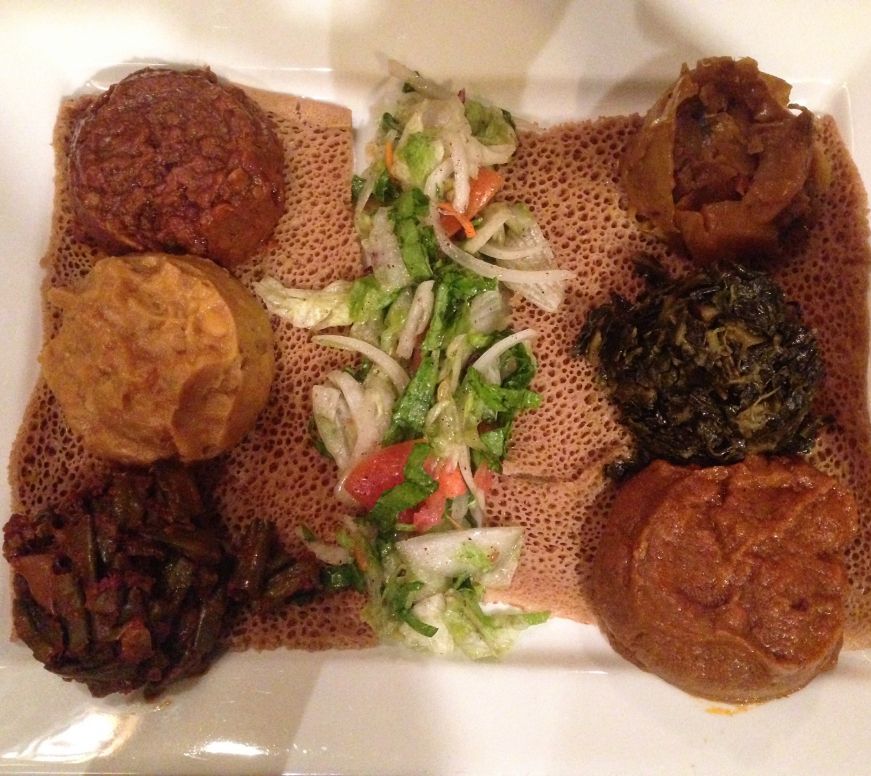 Bole Ethiopian Cuisine (St. Paul) The Twin Cities have an impressive Ethiopian restaurant scene, and Bole is one of my favorites.  There's a cozy ambiance that makes it perfect for date night, and chef and co-owner Rekik Abaineh coaxes out the flavors of each ingredient and highlights them with a unique spice blend.  My favorite menu item is the veggie sampler, but there's a wide range of lamb, goat, beef, fish, and chicken entrees as well.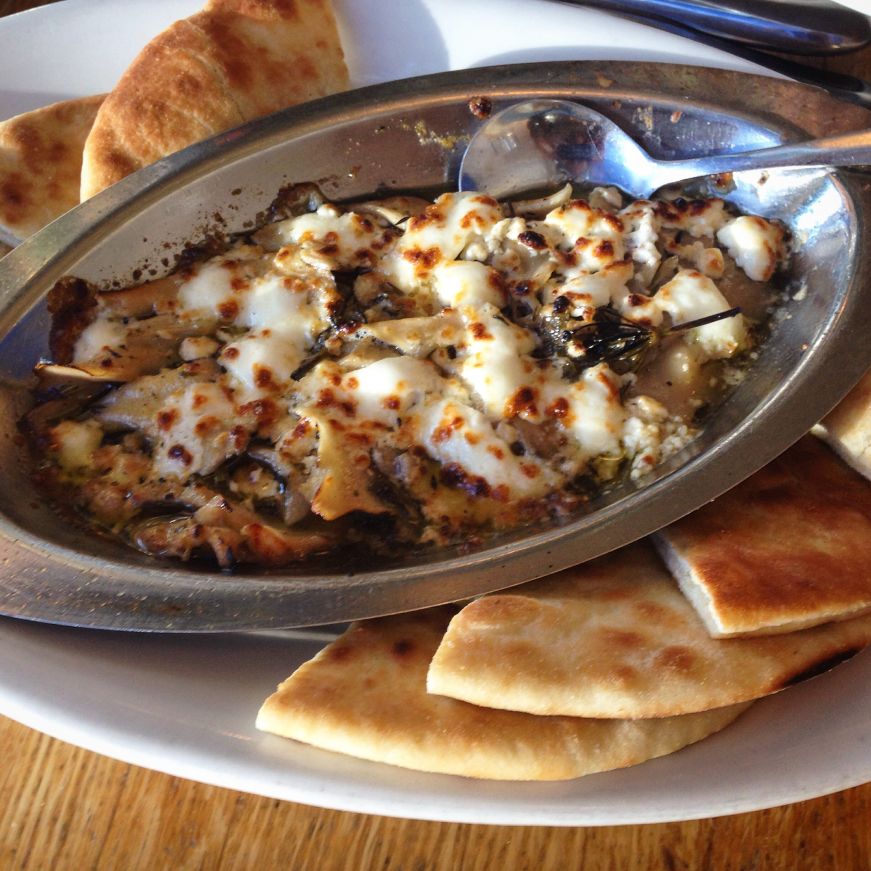 Gardens of Salonica (Minneapolis) A Greek restaurant with a friendly neighborhood feel, focus on locally sourced ingredients, and vegetarian-friendly menu.  The fresh pitas are fabulous, especially with any of the dips on the appetizer menu.  Be sure to check out the seasonal specials—my favorite (available in the fall) is the Manitis tis Critis, Minnesota hen-of-the-woods mushrooms oven-braised with olive oil, white wine, lemon, and fresh thyme and then fire-finished with feta.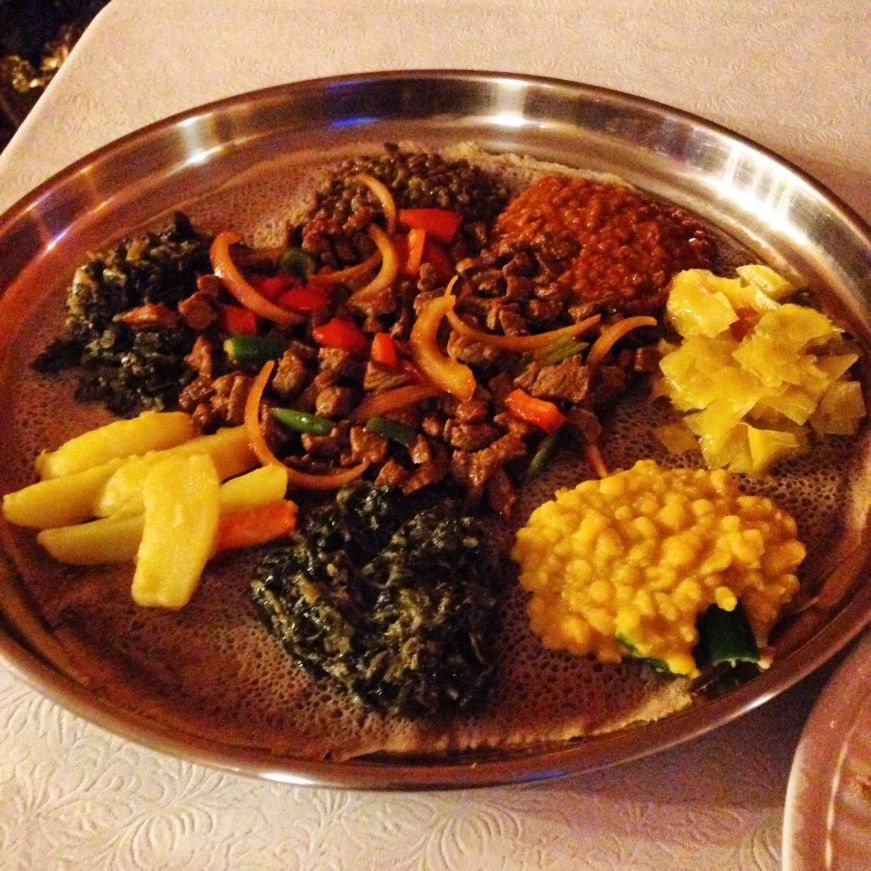 Ghebre's Restaurant (St. Paul) Warm, genuine hospitality make this is my other favorite Ethiopian restaurant in the Twin Cities.  The menu is simple and includes entrees like red lentils, chicken and spinach, doro wat, and potato curry made with a family recipe.  Obviously, I'm partial to the veggie platter, which includes the warmly spiced potato curry.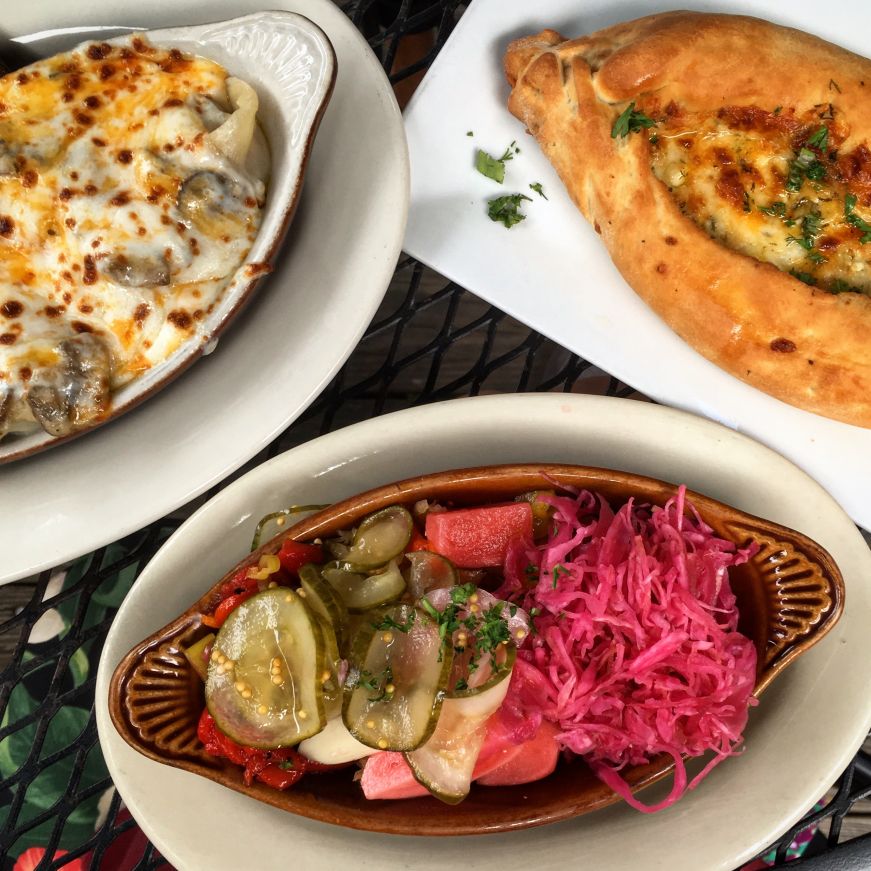 Moscow on the Hill (St. Paul) Hearty Russian fare, a quiet ivy-adorned patio, and an extensive vodka list: it wouldn't be summer without at least one visit to this Cathedral Hill fixture.  I usually order a couple appetizers in lieu of an entree; favorites include the seasonal house-pickled vegetables, khachapuri (cheese-filled bread), and Russian bread basket.  Other tasty options are the peasant pelmeni (dumplings filled with beef and pork) and seasonal selections like the chilled borscht and asparagus salad.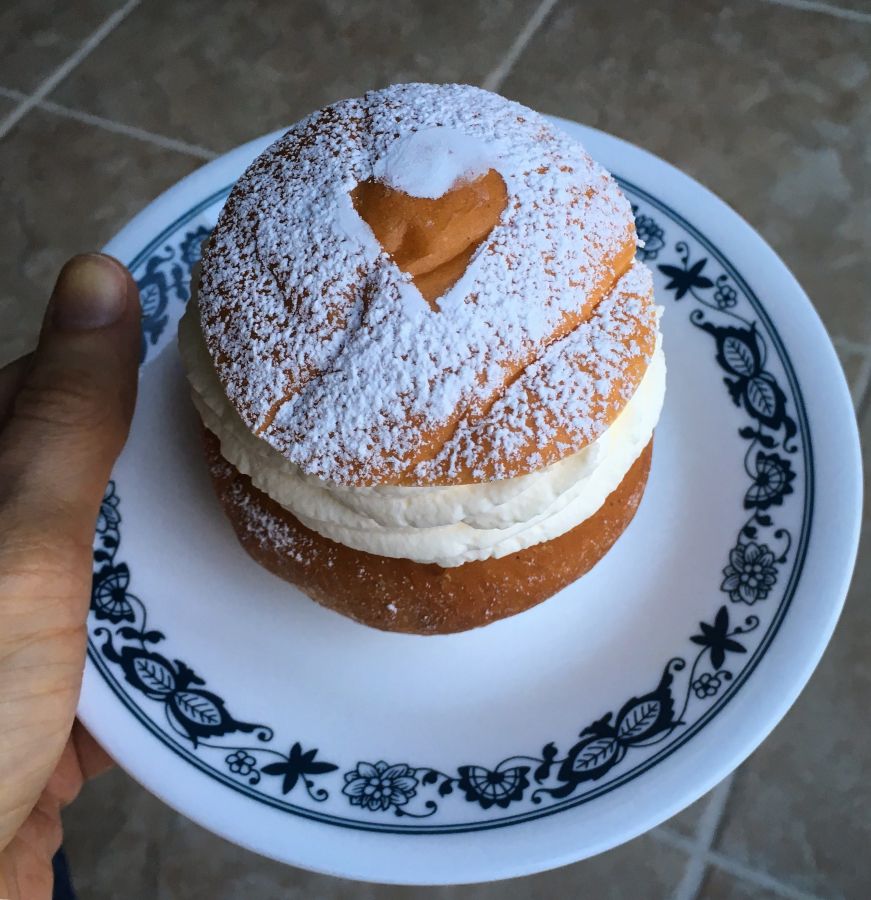 Swedish Crown Bakery (Anoka) It's worth the drive out to the suburbs for these Scandinavian and European baked goods made with high-quality and organic ingredients.  The pastries refreshingly lack the sugar overload of their American counterparts, and the breads have a comforting, chewy heft.  I've loved everything that I've tried, but standouts are the garlic sourdough, almond twisty, and seasonal blossom pastries.  Selections rotate daily, but there are typically a handful of gluten-free and vegan options.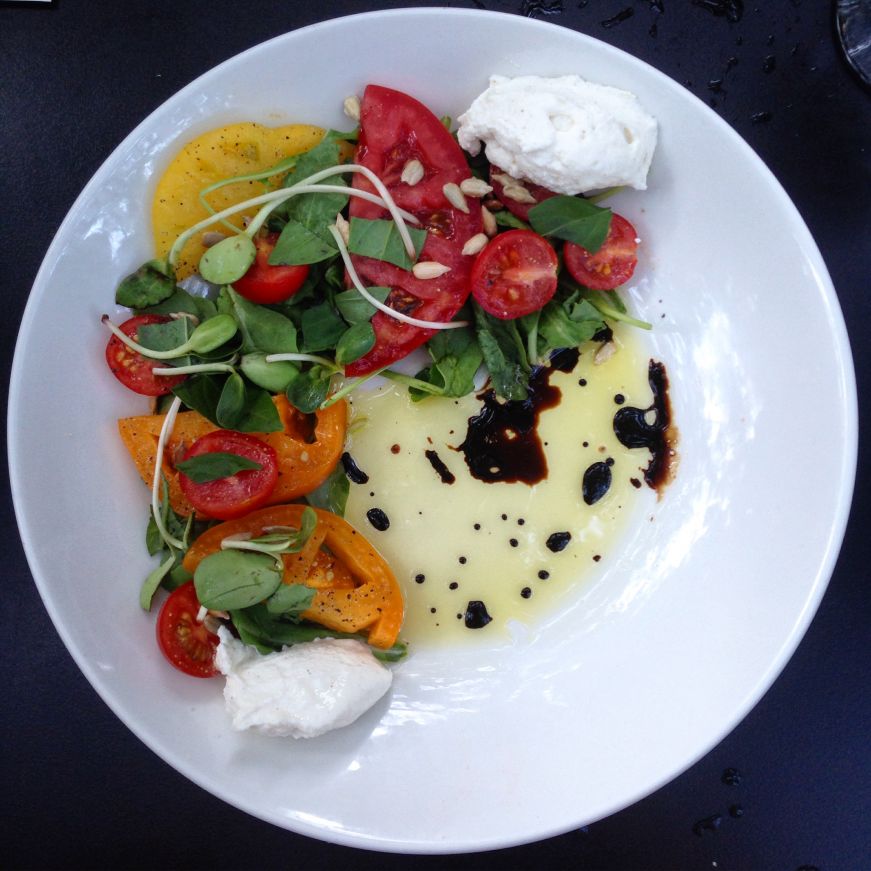 W.A. Frost and Company (St. Paul) Last but definitely not least, this fine-dining restaurant in the historic Cathedral Hill neighborhood is my go-to for a romantic date night.  The patio is the best in the Twin Cities, shaded by huge leafy trees and illuminated by strands of twinkling lights.  The historic interior has a luxe atmosphere, with fireplaces, rugs, and lots of quiet nooks.  We usually opt for the exquisitely prepared seasonal tasting menu (there's even a vegetarian version!)  The excellent cheese program makes the build-your-own cheese plate another solid choice, especially as a happy hour snack.
Want to keep reading?  Here are some other posts about the Twin Cities dining scene:
If you enjoyed this post, pin it!