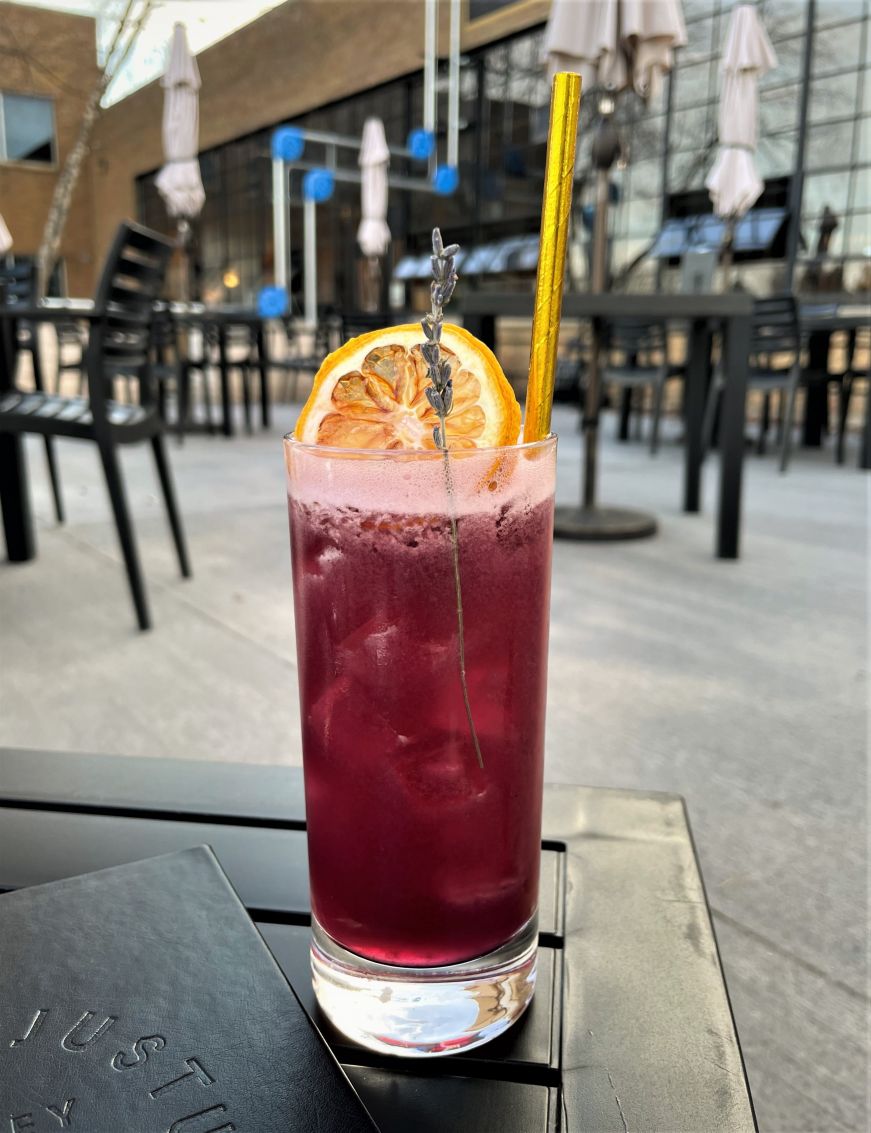 Some people love beer, others prefer wine, but my drink of choice is a craft cocktail—I think that's due to the fact that I didn't really start drinking alcohol until my late 20s.  My favorite place to enjoy craft cocktails is straight from the source: at a local micro distillery.  Minnesota is home to over 30 micro distilleries, which typically have tasting rooms where you can purchase cocktails, tasting flights, and bottles of spirits.  Some also offer tours and other experiences.   The majority of Minnesota's micro distilleries are located in the Twin Cities, and this is a guide to my favorites, which I'll be updating periodically with new finds.
If you'd like to check out Minnesota's distilleries for yourself, I highly recommend purchasing a Minnesota Microdistillery Passport, which are sold by the Minnesota Distillers Guild at the Minnesota State Fair.  Each booklet is $10 and includes discounts at many of the Twin Cities distilleries mentioned below, ranging from $5 off your tab to buy one, get one drink offers.
Distilleries are listed alphabetically within each geographical category.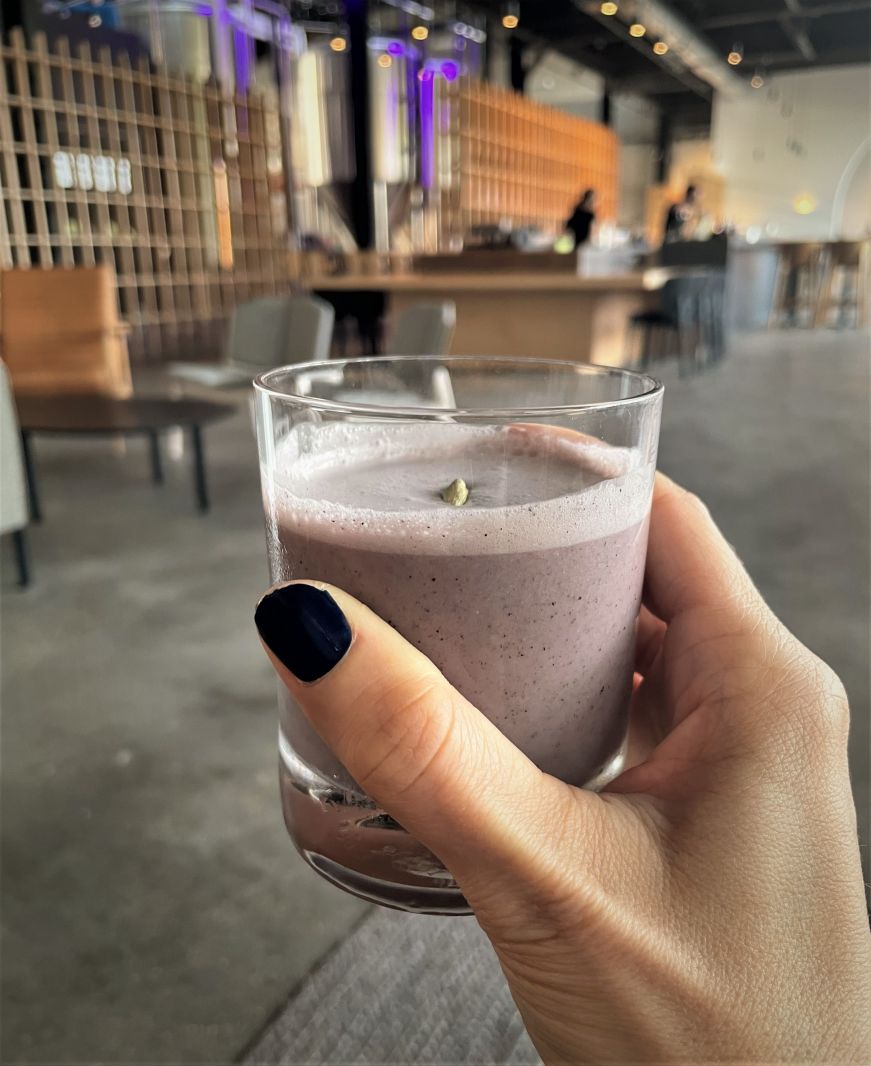 Minneapolis
Brother Justus Whiskey Company specializes in whiskeys that celebrate the state's terrior, with Minnesota-grown barley, barrels made from Minnesota white oak, water from the Mississippi River, and Minnesota peat.  The cocktail room has an light and airy feel, with a calming quality that reminds me of a spa—it's the kind of place where you want to linger.  I would recommend starting with a whiskey flight to sample the different varieties (you can also split it among your group).  My favorite cocktail on the menu is the lavender-hued Mama Vang, which combines whiskey, coconut milk, black rice water, and pho spices.  In-depth tours that include a guided whiskey tasting are available for $75-$100.
3300 5th Street NE, Minneapolis; 612-886-1658; brotherjustus.com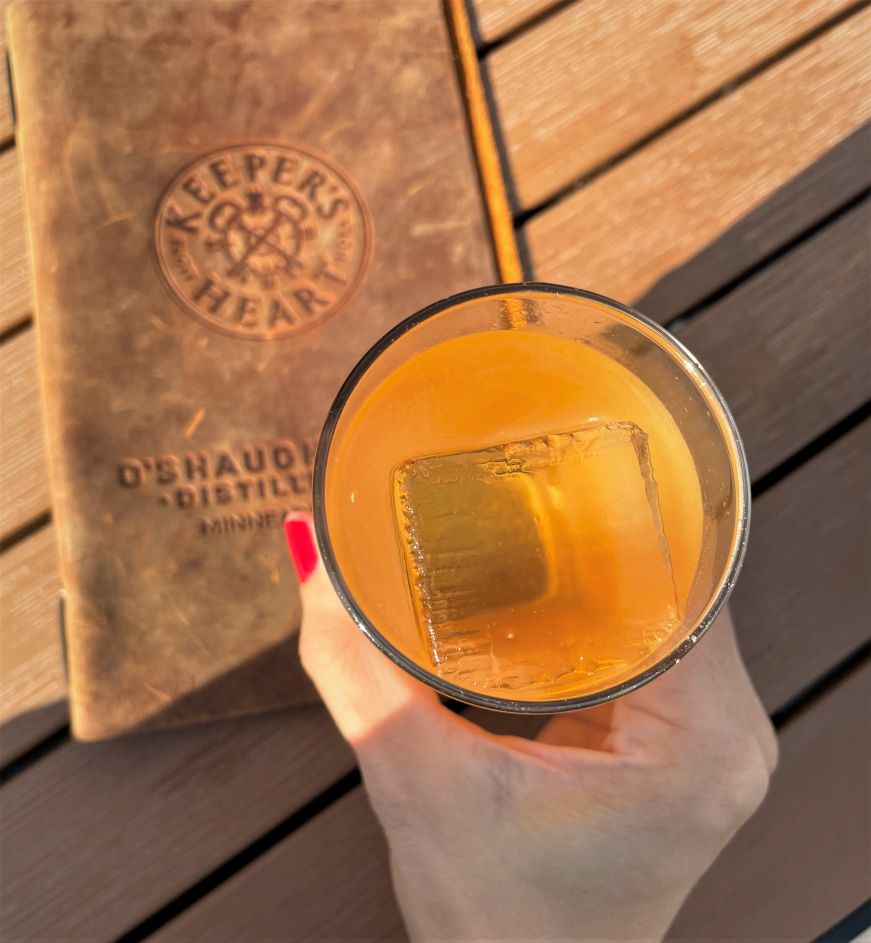 O'Shaughnessy Distilling Co. has a beautiful tasting room with a luxurious, vintage style, as well as an expansive patio with fire pits.  Although the menu focuses on the distillery's unique Irish and American-blend whiskeys, there are a few vodka and gin cocktails, and many cocktails can be made non-alcoholic.  I love the surprising ways in which whiskey is used in the signature drinks—it's often paired with fruity, herbal, and floral ingredients, for light, refreshing cocktails.  O'Shaughnessy also serves a full food menu (their meat and cheese boards are top-notch), and reservations are available online.  Hour long distillery tours are offered for $25, which includes a whiskey flight led by a whiskey educator.
600 Malcolm Avenue SE, Minneapolis; 763-338-0914; osdistilling.com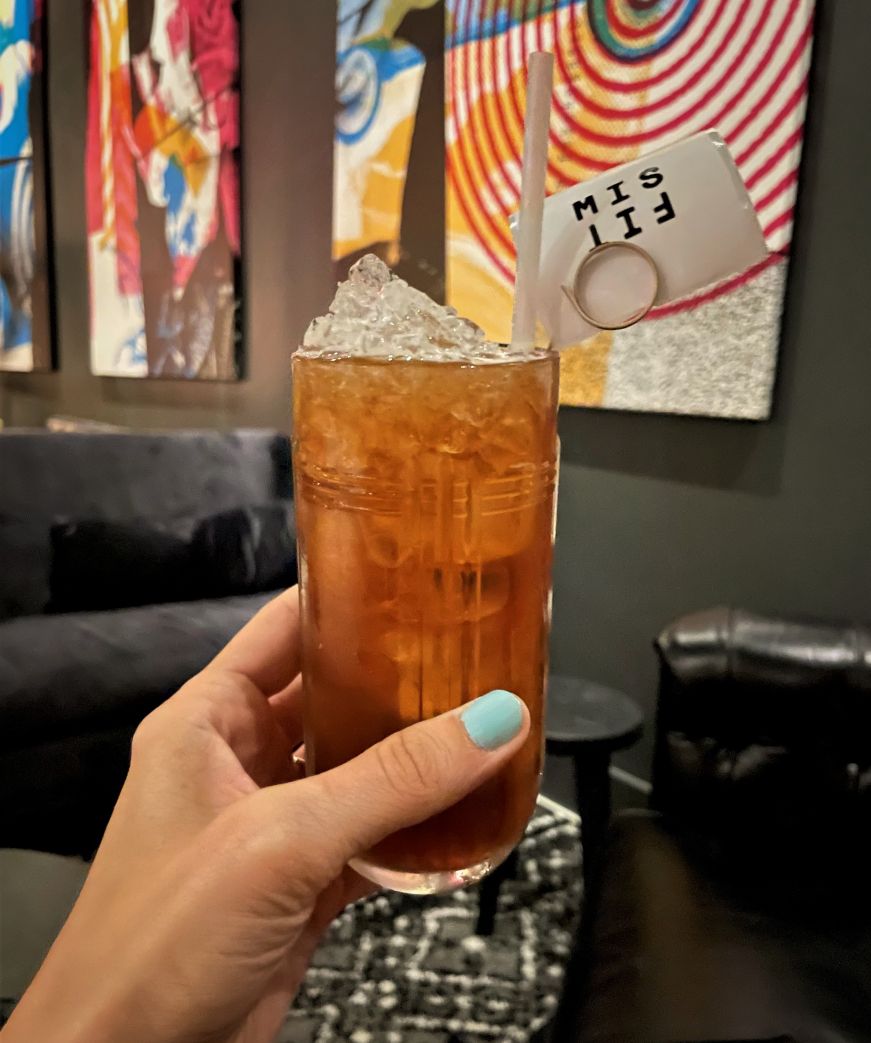 Stilheart Distillery & Cocktail Lounge is a quintessential North Loop spot, thanks to its trendy vibe—it feels much more polished than a typical distillery tasting room, and it's perfect for enjoying a drink or two before dinner.  If the street level seating area is too crowded, check out the funky basement bar.  Like Lawless, Stilheart hosts an annual Miracle pop up during the holiday season. 
124 North 3rd Avenue, Minneapolis; 612-259-8743; stilheartdistilling.com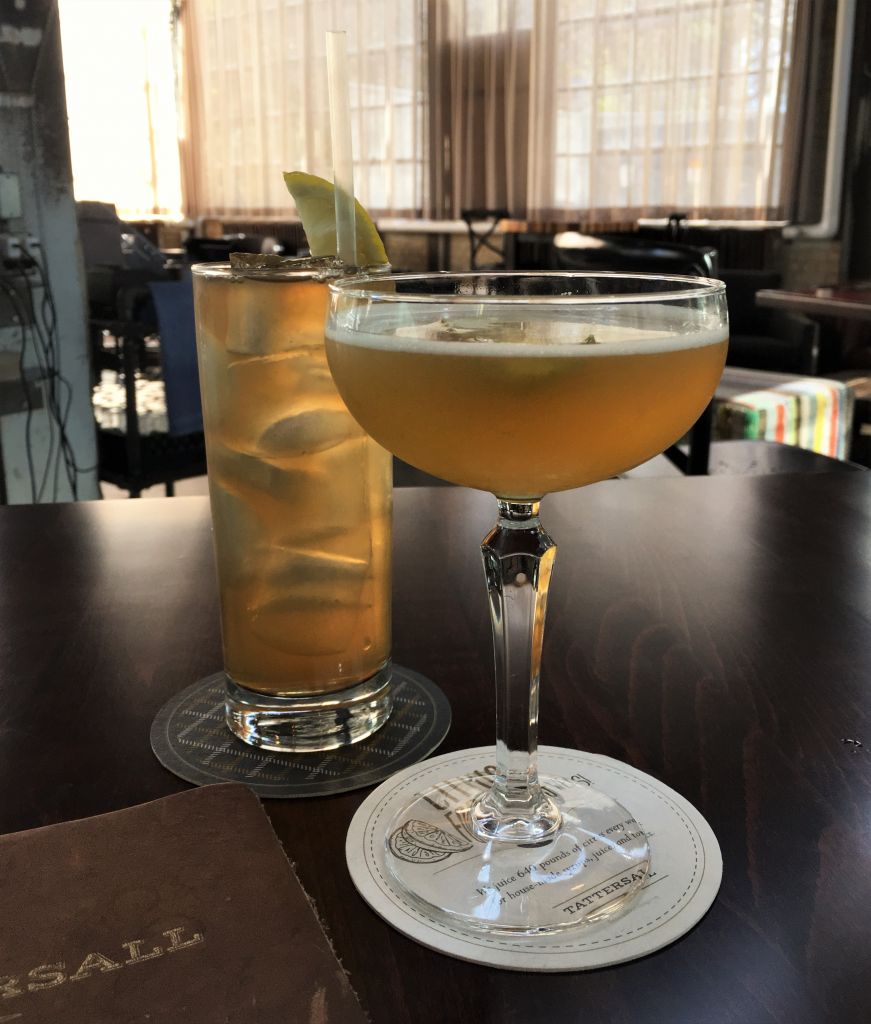 Tattersall Distilling is Minnesota's largest micro distillery—so large, in fact, that they exceeded the state's production cap and have moved the bulk of their operations to Wisconsin, although they still operate a cocktail room in Northeast Minneapolis.  Tattersall distills a wide range of spirits and liqueurs, which is reflected in their comprehensive cocktail menu and tasting flights—I'm a fan of their gin and aquavit.  Indoor reservations are available online, and seating on the small patio is first-come, first-served.
1620 Central Avenue NE, Suite 150, Minneapolis; tattersalldistilling.com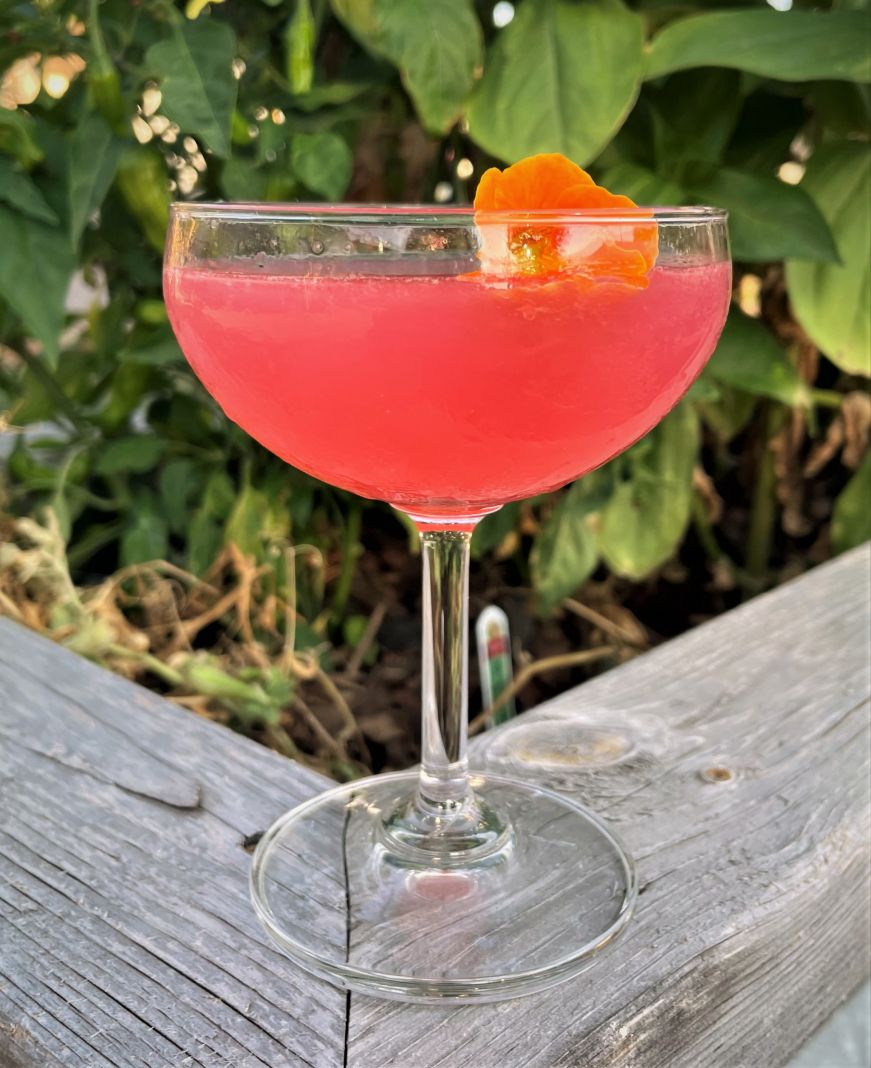 Twin Spirits Distillery is a perfect spot for a low-key evening, with a cozy cocktail room, huge outdoor patio in the summer, and private heated greenhouse and tent seating in the winter.  Seating is limited indoors and in the greenhouse and tents, so I'd recommend making a reservation in the cooler months.  Many fresh ingredients for the cocktails and syrups are grown on-site, like the cherry syrup used in the summer cocktail menu's refreshing cherry gimlet.  Distillery tours are available on Fridays, prepaid reservations required—tours include three spirit tastings and are $20.
2931 Central Avenue NE, Minneapolis; 612-353-5274; twinspirits.us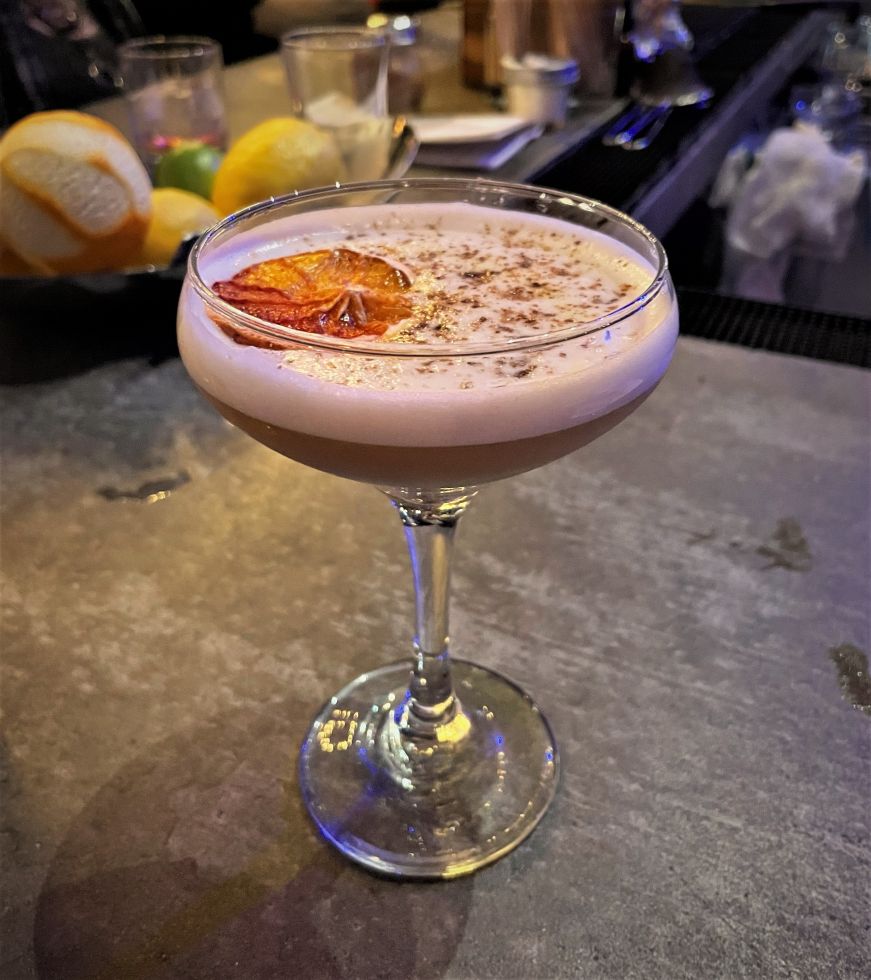 Suburbs
Copperwing Distillery in St. Louis Park feels like a friendly neighborhood bar, but with excellent cocktails—it's a relatively small space, with plenty of board games and an expansive menu of seasonal drinks.  I especially appreciate that the menu includes a glossary that explains what the different ingredient are, as well as the thoughtful assortment of non-alcoholic cocktails (the Never Better is an inspired combination of housemade ginger beer, Szechuan-Thai syrup, and orange).  Tours are available by appointment for $25, which includes a spirit tasting and Copperwing shot glass.
6409 Cambridge Street, St. Louis Park; 612-293-6157; copperwingdistillery.com
Dampfwerk Distilling in St. Louis Park specializes in European-style fruit brandies and herbal liqueurs, and they also produce whiskey, gin, and aquavit.  The cocktail room reminds me of a moody, upscale hotel bar, and the cocktails have a bold, complicated depth.  There's also a food menu with cheese and charcuterie boards, snacks, and locally produced artisan chocolates.  There are two private tour options available by reservation, both of which include a sampling three spirits: a 30-minute tour for $30 and a more in-depth, hour long tour for $45.
6311 Cambridge Street, St. Louis Park; 612-460-8190; thedampfwerk.com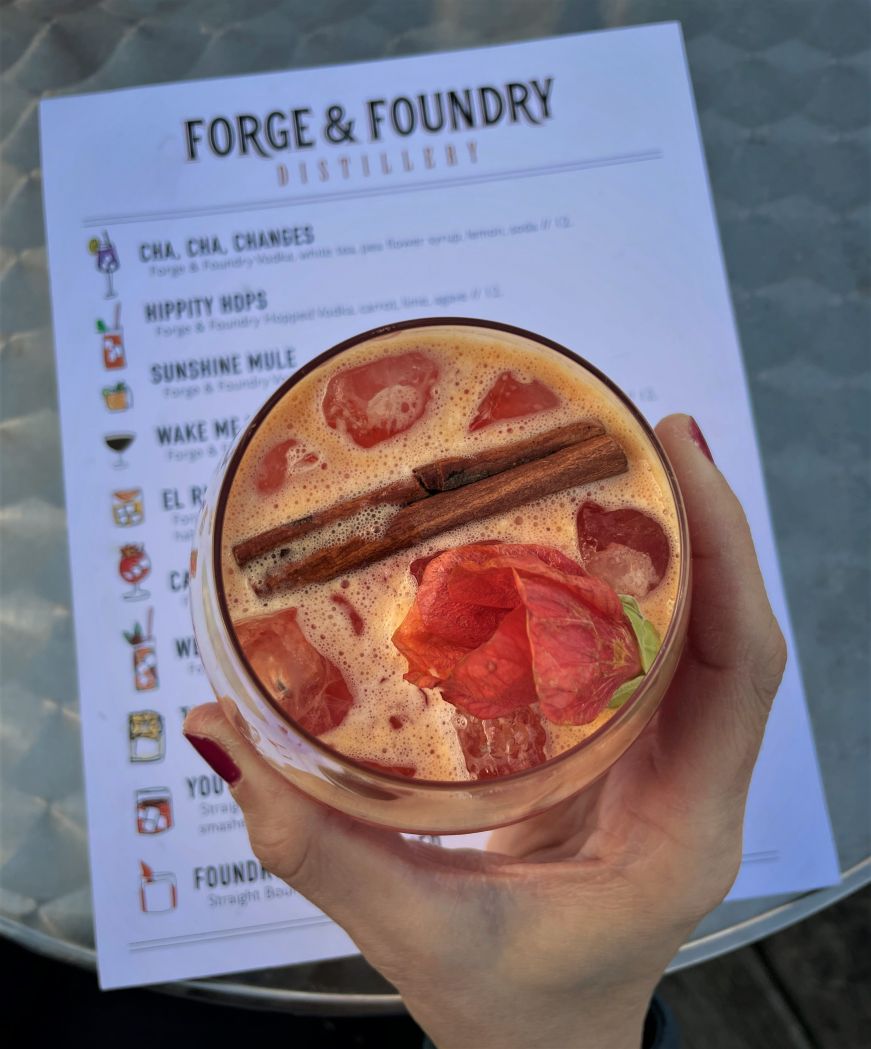 Forge & Foundry Distillery in downtown Stillwater has a bright, chic tasting room as well as an rooftop deck that's open on Saturdays during the warmer months (check out the deck if you can, it has excellent views of the St. Croix River).  I especially enjoy their rum-based cocktails, which tend to have a tropical flavor profile.  Distillery tours are available most Saturdays and can be reserved online—the hour long tours cost $25 and include spirit tastings and one cocktail.
223 Main Street North, Stillwater; 651-342-2242; forgeandfoundrydistillery.com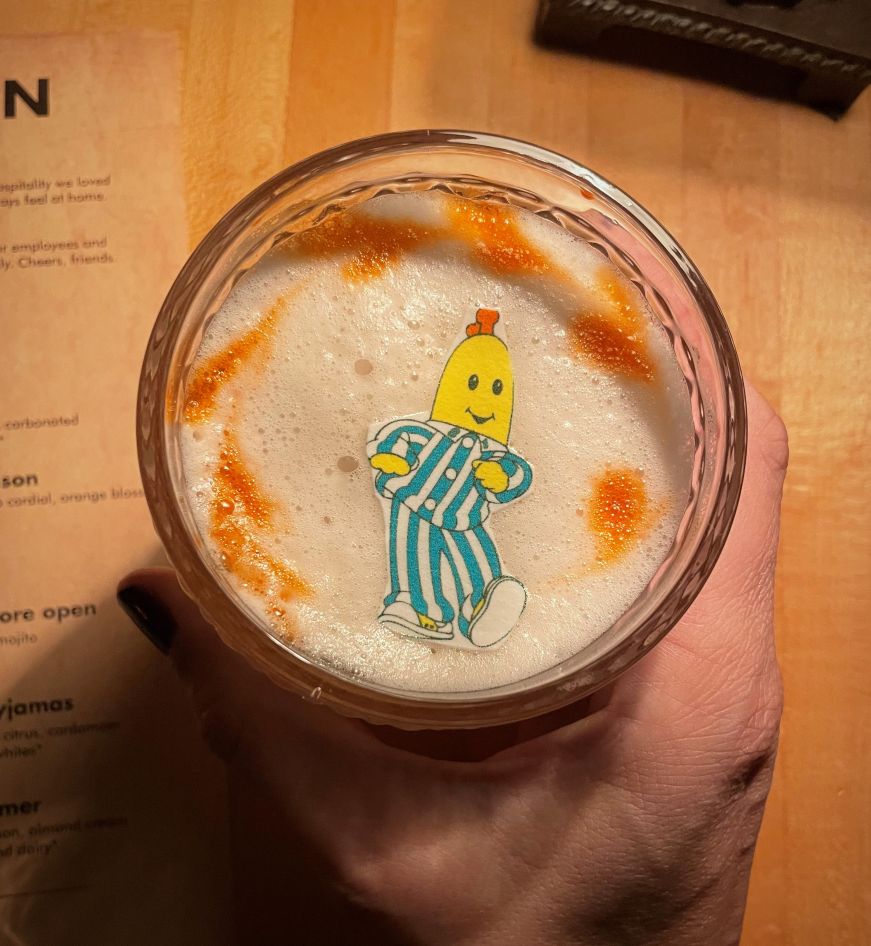 Skaalvenn Distillery in Brooklyn Park is the most unique spot on this list.  Since it's tucked into a ripped-from-the-early-90s office building it has a speakeasy feel, and the dimly lit tasting room features eclectic decor that includes a grand piano, vintage television, and Southeast Asian art.  I'm partial to Skaalvenn's aquavit, which is flavored with caraway, fennel, orange peel, and oak, and the cocktail menu has a quirky, sophisticated feel.  Reservations are highly recommended and are available online, and there's also a food menu featuring light snacks.  Free tours are available by reservation.
8601 73rd Avenue North #14, Brooklyn Park; 763-762-7861; skaalvenn.com
Looking for distilleries beyond the Twin Cities?  My favorites are Vikre Distillery in Duluth and Loon Liquor Co. in Northfield.
Further reading:
If you enjoyed this post, pin it!