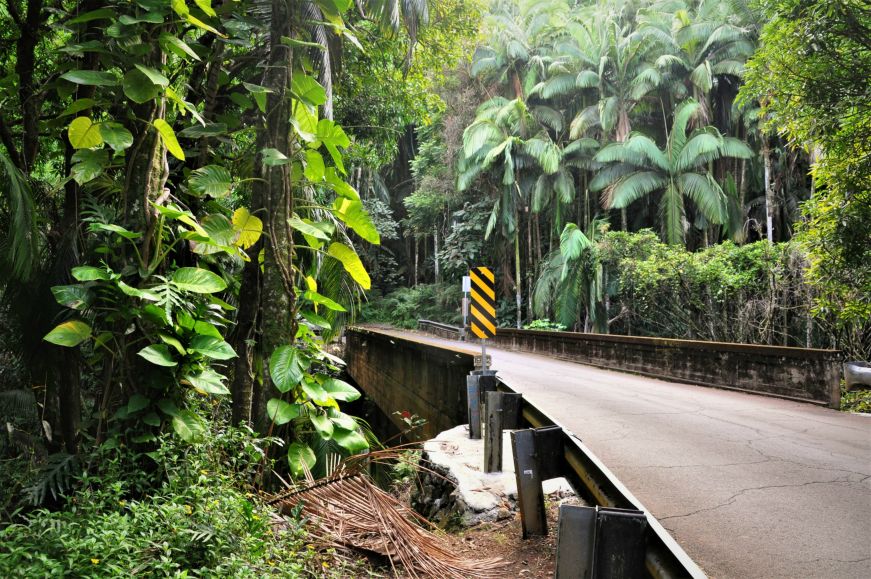 My life has taken a lot of weird twists and turns (I'm a freelance food and travel journalist with a math degree).  One of the most important ones is something that I don't write about all that much here on the blog: running.
From elementary through high school, I was the kid who dreaded running a mile in gym class every fall and spring, and I always came in second or third from last.  The fact that some of my fellow students willingly ran long distances to compete in cross country was mystifying.  Being done with gym class after my sophomore year and never, ever having to run again was a highlight of my high school experience.
Years passed.  I graduated from high school, I met Mike, we graduated from college, we moved to the Twin Cities.  And then, the same summer that I really started cooking, I started running.  For the same reasons, actually—because I felt stuck and I didn't know what to do next.  After years of defining myself as being good at school, I needed to feel competent at something else. 
My accomplishments as a runner are actually what I'm proudest of, because running is what I've had to work the hardest at.  I have zero natural aptitude for it, and in 2009 I started off by very slowly running a one-mile loop in my local park.  Last weekend, I set off on my weekly seven-mile run and ran over eight miles without noticing the difference (who have I become?!)
Since running is such an integral part of my life at home, it's also become an integral part of my time on the road.  I've put in my fair share of miles on squeaky treadmills in dreary hotel gyms, but more often than not, running has helped me experience the places I've visited in ways that I wouldn't have otherwise.  Here are the highlights of my miles and miles of runs away from home, from a rural Hawaiian highway to a Norwegian fjord and everything in between.
I was hosted at some of these destinations, with my accommodations and other expenses provided free of charge—I've noted where that's the case.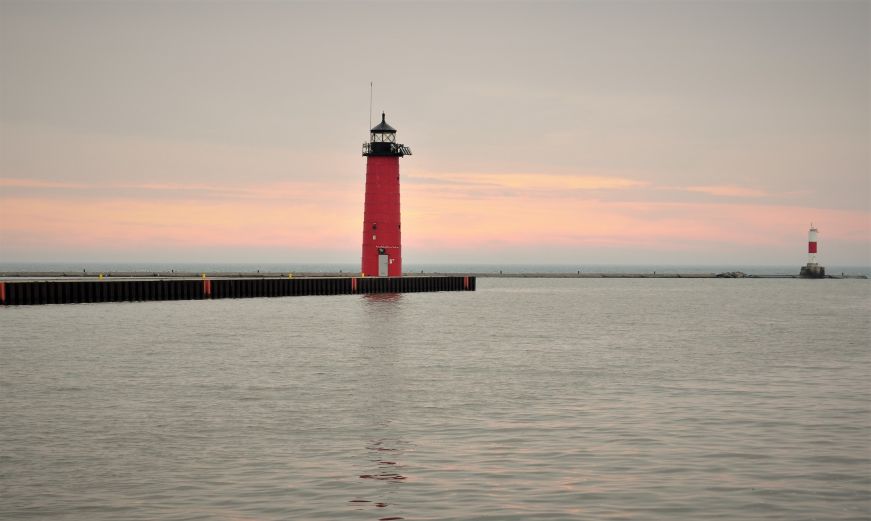 Running in beautiful places.
The obvious advantage of running on the road is for the scenic views: on a hosted stay in Kenosha, Wisconsin, I took a sunrise run along the shore of Lake Michigan.  On a trip to Grand Marais, Minnesota, I was treated to a Lake Superior panorama.  In Cedar Falls, Iowa, I wrapped up a hosted stay with a run through the tranquil woods of George Wyth State Park.
My all-time favorite scenic run was along the Old Mamalahoa Highway near Hilo, Hawaii.  The rural road winds through a tropical forest, with one-lane bridges and lush vegetation.  When I rounded a curve, I was treated to a stunning postcard-worthy view of Onomea Bay—it felt like I was in a filmed-on-location movie instead of real life.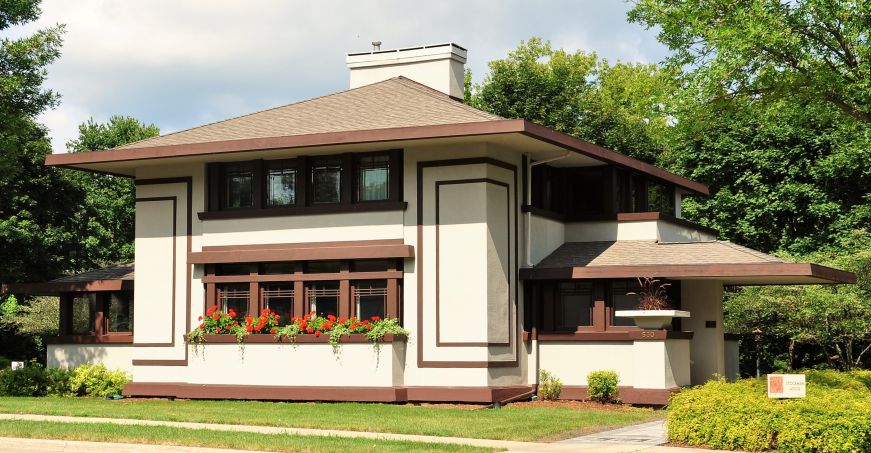 Running past landmarks.
I've also been able to experience some beautiful man-made sights on my runs.  On our 2018 trip to New York City, we stayed in an Airbnb near Brooklyn's Prospect Park.  The 526-acre park was designed by Frederick Law Olmstead and Calvert Vaux (the same people who designed Manhattan's Central Park), and features a lake, historic arches and other structures, meadows, and wooded areas.  Joining the constant stream of runners pounding the pavement is the closest I think I'll ever come to feeling like an actual New Yorker.
Mason City, Iowa is famous for its Frank Lloyd Wright architecture, so I plotted a running route past the Wright-designed Stockman House during a hosted stay.  I also ran across the Music Man Footbridge—composer Meredith Wilson grew up in Mason City, and it served as the inspiration for his 1957 musical. 
The morning after my local drink crawl in Bismarck, North Dakota, I wrapped up my hosted stay with a run around the state capitol grounds.  North Dakota's Capitol (at 21 stories) is the tallest building in the state, and the architectural style is what a Midwesterner would describe as "interesting" in a certain skeptical tone.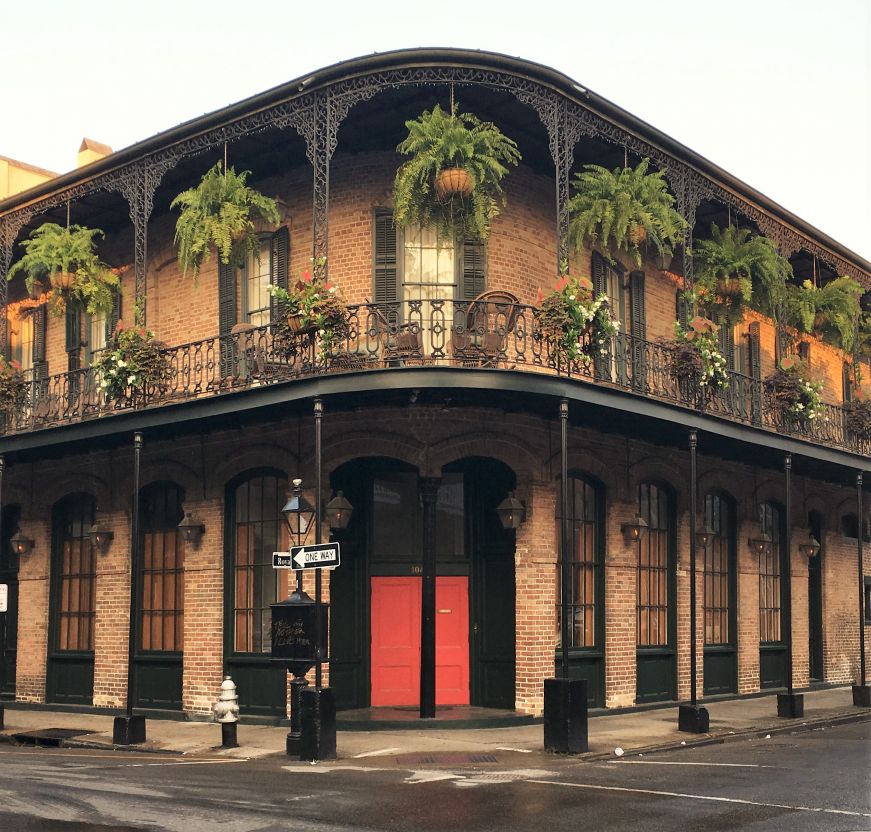 Running in challenging conditions.
At home in Minnesota, I run on relatively flat, paved trails in a temperate climate (from November through March, I run on a treadmill in my spare bedroom—I am not hardcore enough to brave subzero temperatures and snow drifts).  On the road, I've encountered conditions that have challenged me as a runner, and while that hasn't made for my most enjoyable runs, it's helped me gain confidence in my abilities.
During my solo visit to New Orleans, the humidity made walking uncomfortable, so I thought I'd beat the heat with a 7 a.m. run.  In reality, the humidity was still oppressive, the heat was almost as intense as it was at midday, and my attempt at a 3-mile run was one of the worst exercise experiences of my life.
A perk of traveling to Boulder or Loveland, Colorado to spend Christmas with Mike's extended family is that there's rarely snow on the ground, and I can run outside in December.  The catch is that the altitude (over 5,000 feet above sea level) makes it difficult for me to breath—I train at about 800 feet above sea level.  Instead of my usual 5-mile run, a 3-mile run is struggle.
After a travel blogging conference in Medora, North Dakota, I thought I would get in a short run before my long drive home.  The rugged scenery was beautiful, but I learned the hard way that cattle guards trip up runners, too.  Slow down and walk across!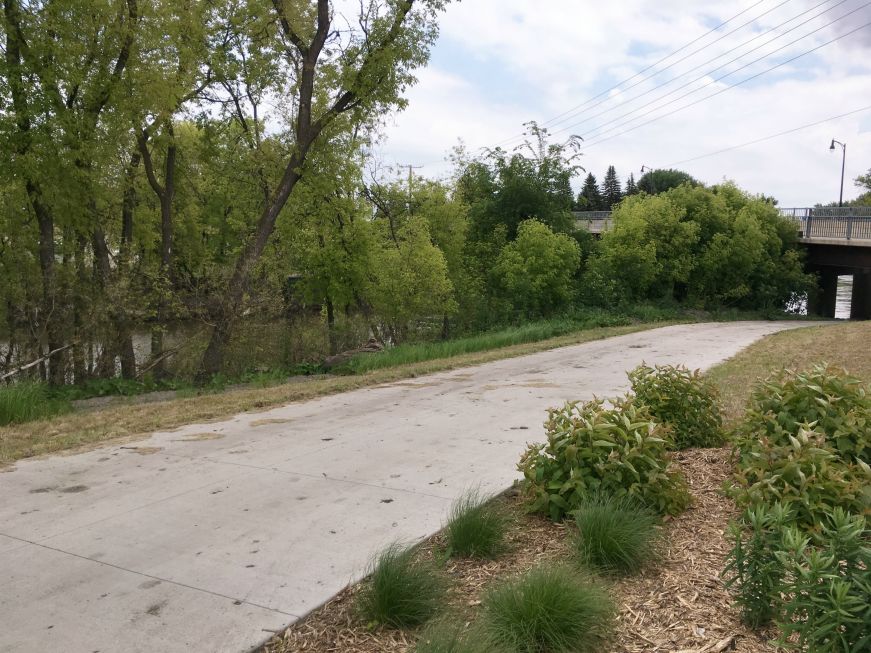 Running across borders.
I grew up very close to the Minnesota-Wisconsin border and have always gotten a weird little thrill about crossing state lines, even when I did it every weekday to commute to a summer internship.  So if there's an opportunity to run to the next state and back, sign me up.  Iowa and Illinois' Quad Cities span state borders, so during my hosted stay there I started my run in the Village of East Davenport, Iowa; ran across the Mississippi River to Rock Island, Illinois; and then ran along the river on the Illinois side for a bit before heading back to Iowa.
Obviously, I had to start my hosted Sunday in downtown Fargo with an interstate run, featuring a brief detour to Moorhead, Minnesota before returning to the North Dakota side of the Red River.
My bucket list running goal?  A route across an international border!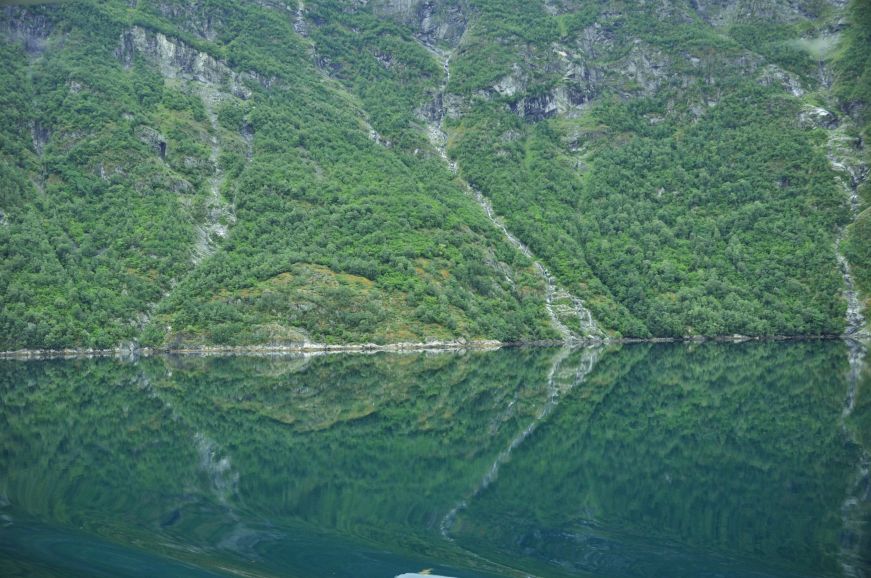 Running at sea.
I view cruises as a means to an end—seeing interesting ports and not having to worry about transportation—rather than as an enjoyable vacation in and of themselves.  Sea days are the worst part: while Mike wanders about admiring the ship and eating chicken wings, I skulk around fantasizing about the next time I get to disembark.  Running is an essential part of passing the time, whether that's on the tiny outdoor track around the top deck (I had to run 24 laps to get 3 miles in) or on a fitness center treadmill.
But one of my favorite running experiences was actually on a cruise ship treadmill in Norway—we were cruising through a fjord, and I was so entranced with the view that I kept racking up the miles because I didn't want the moment to end.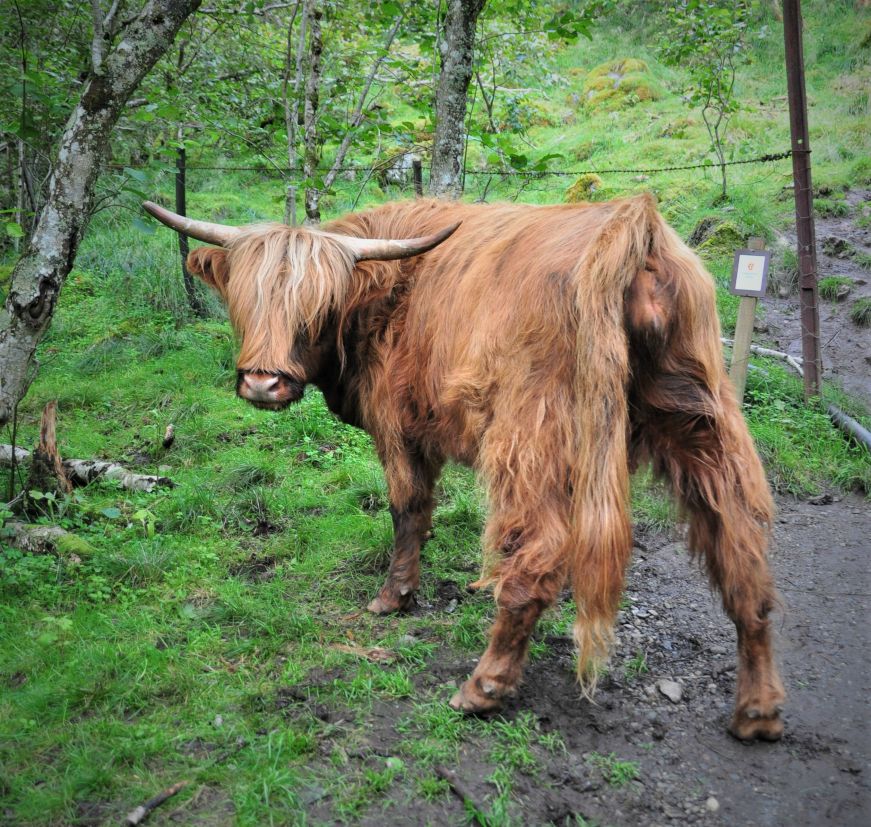 Running with animal sightings.
At home, I spot the occasional deer on my runs, but since I grew up in a rural area of northern Minnesota, this fails to impress me.  On the road, the fauna is new and and exciting.  During a hosted stay in New Glarus, I came across the most Wisconsin animal sighting possible: a pasture of dairy cows! 
Most of my press trip to Tampa focused on food, but on a morning run along Bayshore Linear Park I spotted a dolphin swimming in the adjacent bay.  I stopped to watch its fin glide through the water while the locals jogged past.  For them, it was probably about as exciting as the deer I see in my local park.
Running for the unexpected.
Running on the road gives me more than just the scenery, the challenges, and the quirky experiences.  It's a way for me to break out of my well-worn routines and try something new, even it makes me uncomfortable or if I don't succeed.  It's a way for me take on my insecurities, one running shoe-clad step at a time.
I like running on the road for the same reason I like travel itself: the joy of the unexpected.
Further reading:
If you enjoyed this post, pin it!