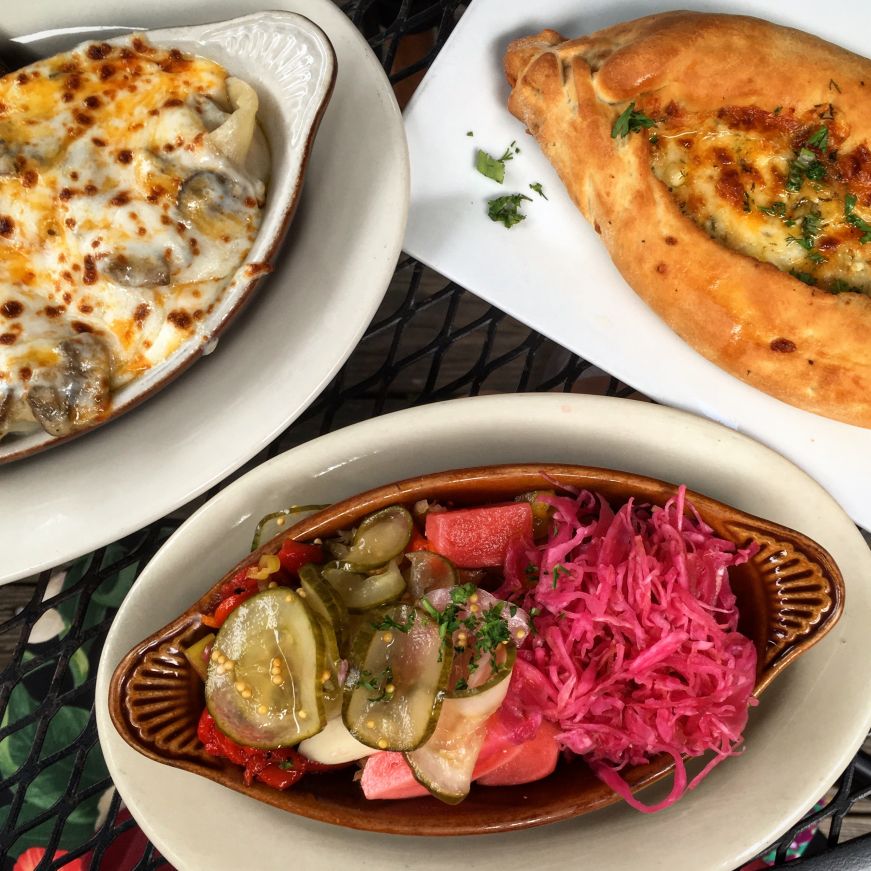 One of my long-standing blog traditions is my annual summer recap post.  In past years, that's taken the form of a list.  But 2018 has been a different sort of summer, and this is a different sort of recap.
It was a summer on the road.  This was my first summer as full-time freelancer, so I was able to travel much more than when I had a traditional office job.  Mike and I were in New York City over Memorial Day.  In June, I went to Winnipeg and road tripped through Wisconsin, with stops in La Crosse, New Glarus, Kenosha, and Janesville.  July featured quick trips to the St. Croix Valley and St. Cloud, plus an Iowa road trip with stops in Mason City, Cedar Falls, and the Quad Cities.  In August I traveled to New Orleans to speak at the International Food Blogger Conference and spent a couple extra days sightseeing.
I enjoyed all of my travel—this is what I've dreamed of doing since high school—but I am looking forward to a less-hectic pace this fall and winter.  After a staycation with Mike in St. Paul this weekend and a trip to Fargo and Bismarck, North Dakota in a few weeks, we'll see whether I actually succeed at slowing down.
It was a summer of old favorites.  Truffle popcorn at the Bread & Pickle.  Chocolate-covered waffle cones at Sebastian Joe's.  A birthday dinner on the patio at Moscow on the Hill.  Drinks and pretzels at Libertine, looking down on the hustle and bustle of Uptown on a Friday night.  A scoop of Mac Daddy from Grand Ole Creamery.  Rocking out to the Wild Colonial Bhoys at Irish Fair.  Happy hour on the rooftop of the Campus Club.  Mouth Trap cheese curds and a Dairy Building chocolate malt at the State Fair.  When I was at home this summer, I preferred the comfort of nostalgia over the novelty of new experiences.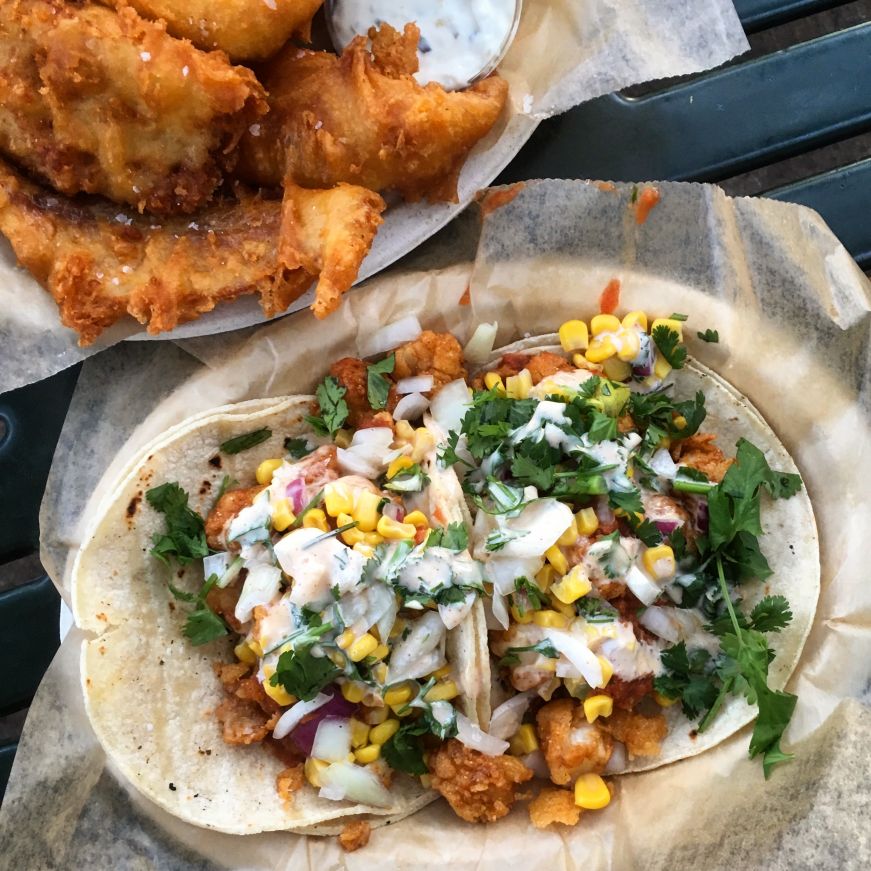 It was a summer spent outside.  We ate dinner on our patio almost every night.  I finally made it to Sea Salt Eatery for a belated birthday dinner with Chad.  I walked around Minneapolis' lakes and did yoga in my driveway.  I ran through our local park and along the Assiniboine River in Winnipeg, the Mississippi River in the Quad Cities and New Orleans, the St. Croix River in St. Croix Falls, and Lake Michigan in Kenosha.  Being outside in the sun, surrounded by trees or alongside the water, is when I'm happiest.       
It was a summer of stepping back.  In past years, I've started the summer with a long list of restaurants to visit, places to go, experiences to cram in.  This year, I skipped the list and let things unfold.  I picked five pounds of strawberries to eat fresh instead of nearly 50 pounds for the freezer.  We had a lot of low-key date nights where we ate leftovers for dinner in Mike's office and went for a walk.  Instead of tracking down new recipes for my CSA, I sauteed vegetables in olive oil and seasoned them with salt, pepper, and fresh herbs.  When I wasn't traveling for work, we spent the weekends at home.  
It was a summer of letting go.  I've spent most of my adult life being affected by a long-ago trauma, and this summer I finally got the help I needed to make it a part of my past instead of my present.  A few weeks ago, I wrote down all of the emotions I wanted to let go of on rocks—the blame, the grief, the rage, and so on—and then I threw them off the Stone Arch Bridge into the Mississippi River.  After I had watched each one disappear into the water, I walked back across the bridge to the strains of "Learning to Fly" playing on my earbuds, looking up at the skyline of the city that I love.
It was the summer when I started to trust myself again.
More summer highlights posts: 2013, 2014, 2015, 2016, and 2017.